Hyperlink to article on "Save-the-dates vs. Invitations," not yet posted.
Before you even start planning your wedding, you may already have ideas about what your "dream wedding" looks like. You might be envisioning an outdoor wedding with live musicians, floral centerpieces, and whatnot. However, you might be worried about what would be feasible given your limited budget.
As you start planning with a $15,000 wedding budget, remember that you can achieve a lot of aspects of your dream wedding with clever decision-making. With that said, here is a way you can divide your budget to make the most of what you have:
$4,500 (30%): Wedding venue and rentals
$3,000 (20%): Food and drinks
$1,500 (10%): Photography and videography
$1,500 (10%): Attire and styling
$1,125 (7.5%): Flowers and decorations
$1,125 (7.5%): Entertainment
$750 (5%): Wedding-related stationery
$750 (5%): Wedding rings
$450 (3%): Wedding cake and dessert
$225 (1.5%): Officiant
$105 (0.7%): Miscellaneous fund
How to Plan Your Dream Wedding With a $15,000 Budget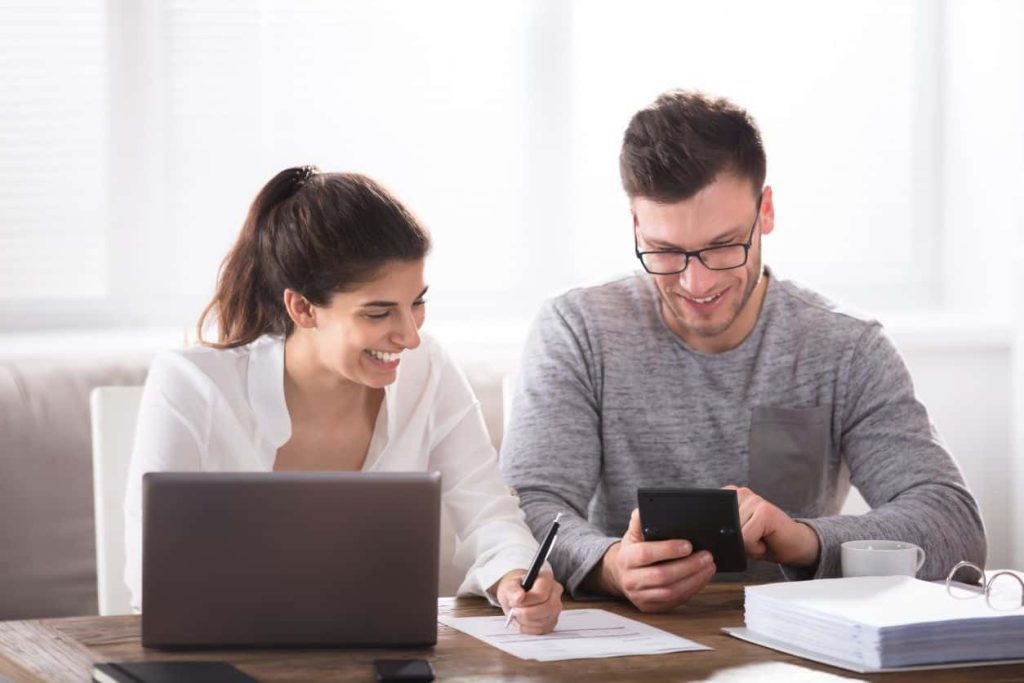 As mentioned above, your dream wedding is still possible even with a $15,000 wedding budget. Below is a more detailed guide for how you can work with this budget, with instructions and tips given per aspect so you can maximize your funds.
Wedding Venue and Rentals — $4,500 (30%)
Regardless of whether you have a wedding budget of $15,000, $20,000, or $50,000, the wedding venue and necessary rentals will take up the biggest portion of your funds.
With 30% of your budget, consider looking for unconventional and unique venues. Examples include a public park, a friend's farm, a community hall, a relative's backyard, and even a barn. Before making a reservation, ask if their fees already include rentals like chairs, linens, and dinnerware.
Food and Drinks — $3,000 (20%)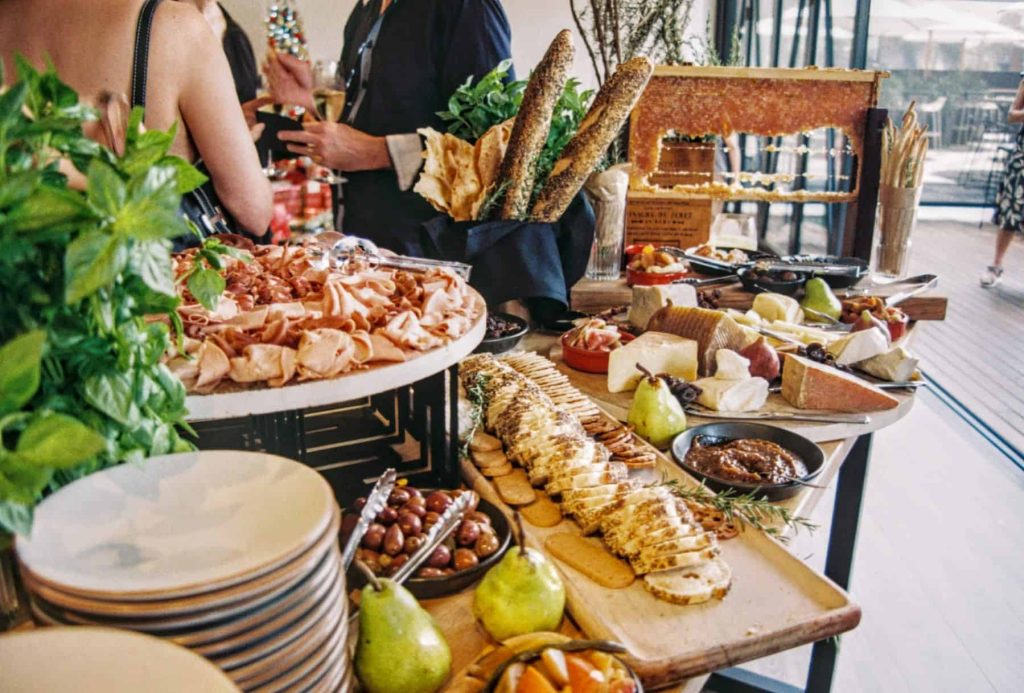 Everyone remembers the food they eat at a wedding, regardless of how and when it is served. Moreover, food encourages socialization among guests; they can chat while lined up for dinner, and then they can talk about how great—or lackluster—the food is.
Do not let this information pressure you into spending more than your budget allows; you have plenty of budget-friendly options to consider.
For one, serving dinner buffet-style instead of going for a plated service can significantly reduce your expenses. You can also look at other alternatives, such as food trucks and potlucks, which can be budget-friendlier than other means.
You can also prepare to negotiate with your caterers regarding the final costs. On the one hand, they can be flexible in terms of what they charge. On the other hand, be careful so as not to rip them off; they deserve to be paid well for their service.
Photography and Videography — $1,500 (10%)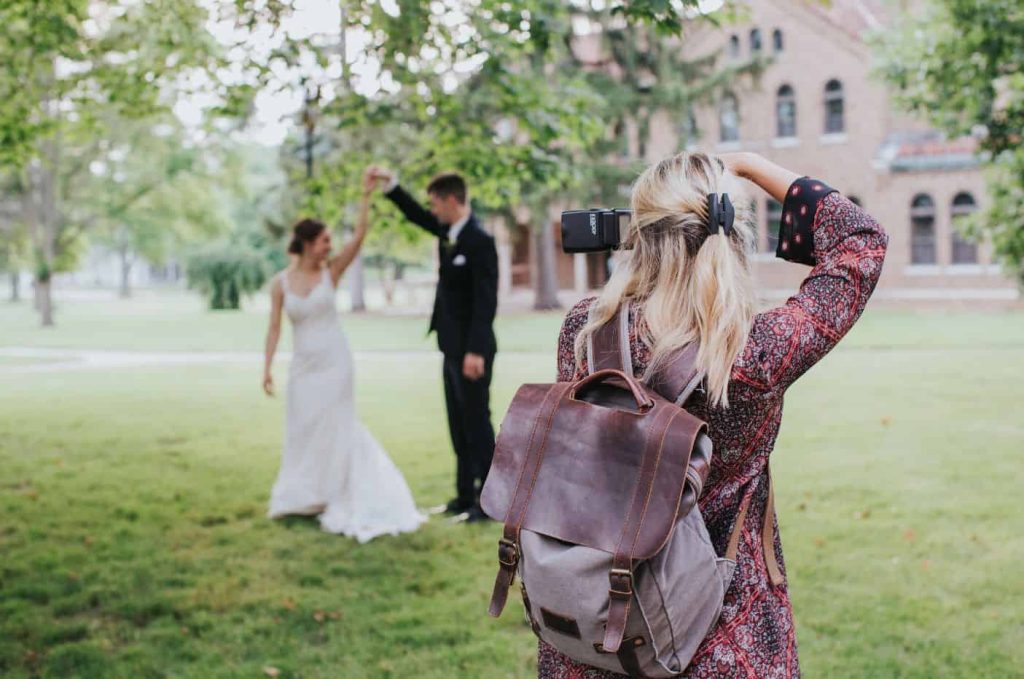 Photography and videography are two of the most important aspects of any wedding; photographers and videographers are tasked with capturing breathtaking images and clips to immortalize the memories of your special day.
As such, these vendors' costs can become expensive quickly. Consider hiring a local freelance photographer or an up-and-coming talent from a photography school, as their rates will be more budget-friendly than established professionals. The same goes for a videographer or a videography team.
Another way to save some money would be to consider holding your wedding in an off-peak season—which depends on your chosen location—and limiting coverage hours.
If you proceed with limited coverage hours, you can set up photo booths and encourage your guests to capture lovely moments on their smartphones. You can display your wedding hashtag and instruct your guests to post their pictures on social media using that hashtag.
Attire and Styling — $1,500 (10%)
If you browse bridal boutiques for brand-new dresses and suits, you might feel disheartened by the prices. However, it is worth exploring alternative options, such as pre-loved wedding dresses, rental gowns, or white dresses that are not explicitly labeled as wedding dresses.
As you shop for your wedding attire, make sure to clarify with the retailer whether or not alteration costs are included in the final price. Though seemingly minor, these expenses can quickly add up and eat away at your $15,000 wedding budget.
For your hair and makeup, consider looking for emerging stylists from a nearby beauty school. Their students might offer more budget-friendly rates so they can expand their portfolios.
Flowers and Decorations — $1,125 (7.5%)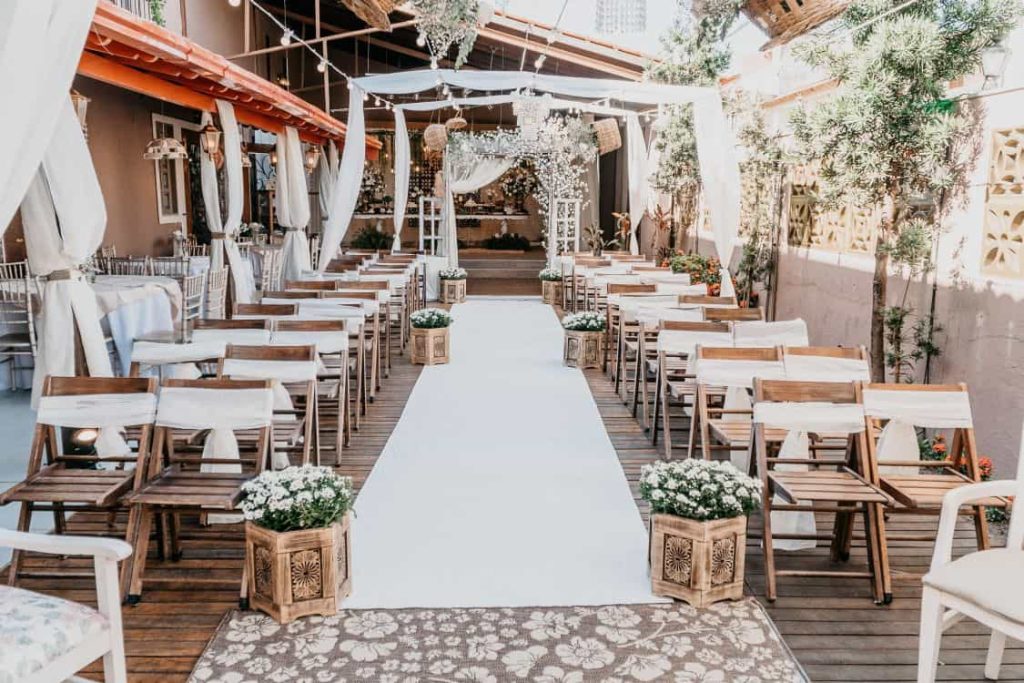 Flowers and decorations set the tone and mood of your ceremony. The right choices can elevate your wedding from memorable to unforgettable.
Your first option is to hire a wedding decorator, which may cost anywhere from $500 to $1,000. The final price depends on several factors, such as the size of your guest list and your venue.
Oppositely, you can source the flowers and decor pieces yourself. In this case, be mindful of what flowers are in season, as they will be cheaper to source. Do as many DIY projects as possible, as these may also cut your expenses.
Entertainment — $1,125 (7.5%)
Live music might be too costly, but you can contact local performing schools to see if they have students who can perform at your wedding. For entertainment, a DJ may be a more budget-friendly option.
You can also create a playlist with your must-play songs. You can ask a bridal party member to oversee the sound system and make sure that songs continue playing.
Another lovely option would be to ask your relatives, friends, and other guests to perform. They can sing, dance, or provide other forms of entertainment.
Incorporating these performances into your itinerary will be beneficial for your $15,000 wedding budget, as you do not have to pay any talent fee for professional performers.
Wedding-Related Stationery — $750 (5%)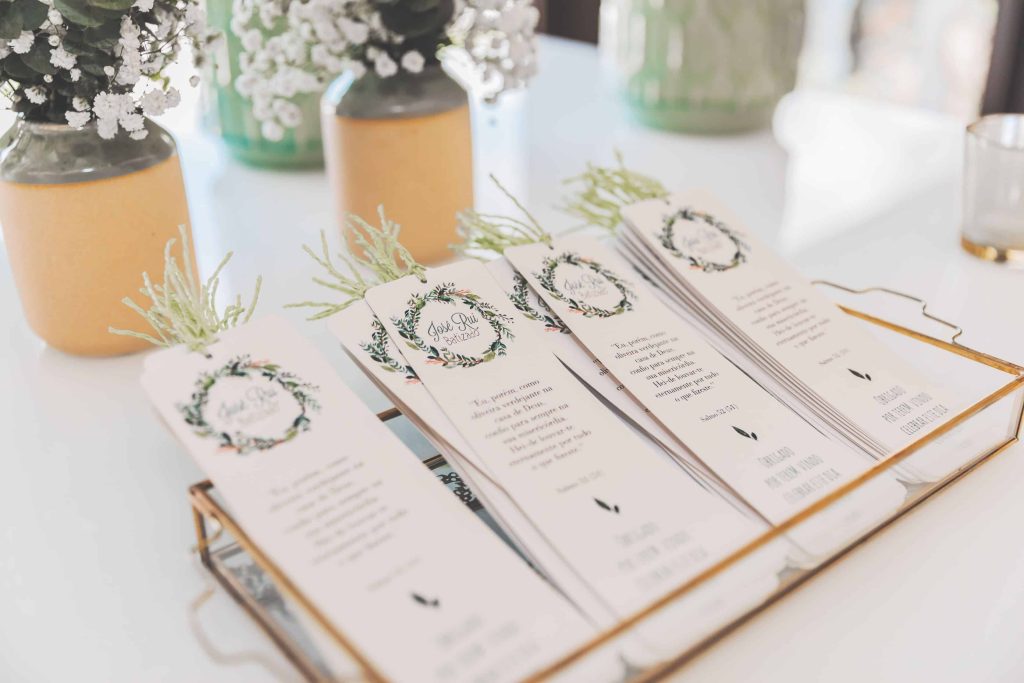 This category includes save-the-dates, invitations, postage, and other papers necessary for your ceremony. You may want to consider opting for simpler designs and a smaller invitation suite.
You can explore digital alternatives for invites and cards, such as online RSVPs and thank-you notes. Text messages, emails, and social media posts are also excellent ways to relay some information.
Switching to online alternatives is not only more budget-friendly but also more eco-friendly. This is a fantastic way to incorporate your advocacies into your wedding.
Wedding Rings — $750 (5%)
In general, rings can be an investment. The prices of intricate bands might discourage you from purchasing them, but remember that the value of a ring lies in the love and sentiment it represents, not how much you pay for it.
With that said, browse simple and vintage options to stay within your wedding budget of $15,000. You can always purchase a grander, more elaborate set of rings down the line.
Wedding Cake and Dessert — $450 (3%)
A traditional, multi-layered cake can cost upward of $800, while a two-tier cake may cost around $150 to $300.
Some bakeries may charge per slice instead. Depending on several factors, including the complexity of the cake, a slice may cost anywhere between $2 to $15.
If a wedding cake is not what you want, ask the bakery you are working with what alternatives they offer. They may have cheesecakes, cupcakes, donuts, or other pastries that might be better for you and your guests.
Officiant — $225 (1.5%)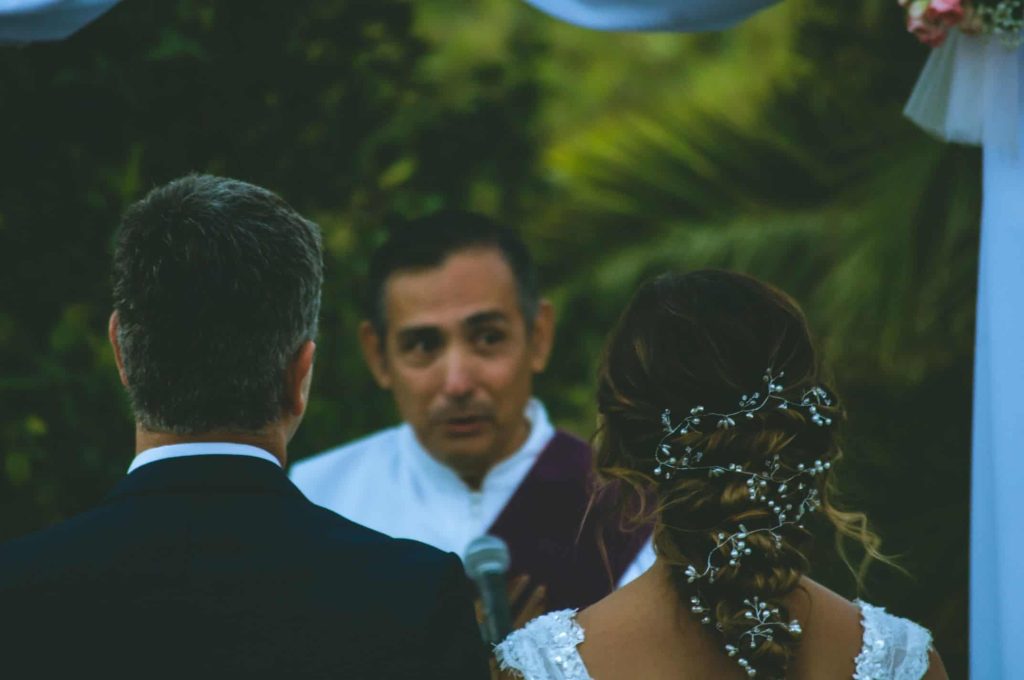 Officiant fees can vary depending on the cost of living in your area, their experience, and what type of ceremony you want. Before anything else, look through local listings and see if someone fits your vision.
Your pastor can also be a wonderful option. Likewise, you can approach a close friend or relative and ask if they are willing to officiate your wedding. This can add a more sentimental and personal touch to your ceremony.
Miscellaneous Fund — $105 (0.7%)
It is always handy to have a miscellaneous fund stashed somewhere. With this money, you are prepared to address any emergencies and contingencies.
You, your bridal crew, and your wedding planner are only humans; even with all the effort and preparation poured into your big day, there will be something unexpected. Be proactive with a miscellaneous fund, and do not let such contingencies throw you off.
Final Thoughts
Planning your special day with a $15,000 wedding budget can seem daunting, but you only need to have creativity, negotiation skills, strategic decision-making, patience, and determination. With these qualities, you can still have the ceremony of your dreams without having to make financial sacrifices.