Clinking glasses at weddings is a classic tradition; the media portrays this moment as one of the unforgettable parts of a reception. Guests clink their glasses to signal that someone will make a toast. Moreover, they also tap their champagne flute to get the newlyweds to kiss.
If you want to personalize your celebration, consider finding an alternative to clinking glasses at your wedding. Examples include ringing bells, collecting donations, popping balloons, and sharing stories. Below are 13 delightful choices you can consider.
Alternatives to Clinking Glasses at Wedding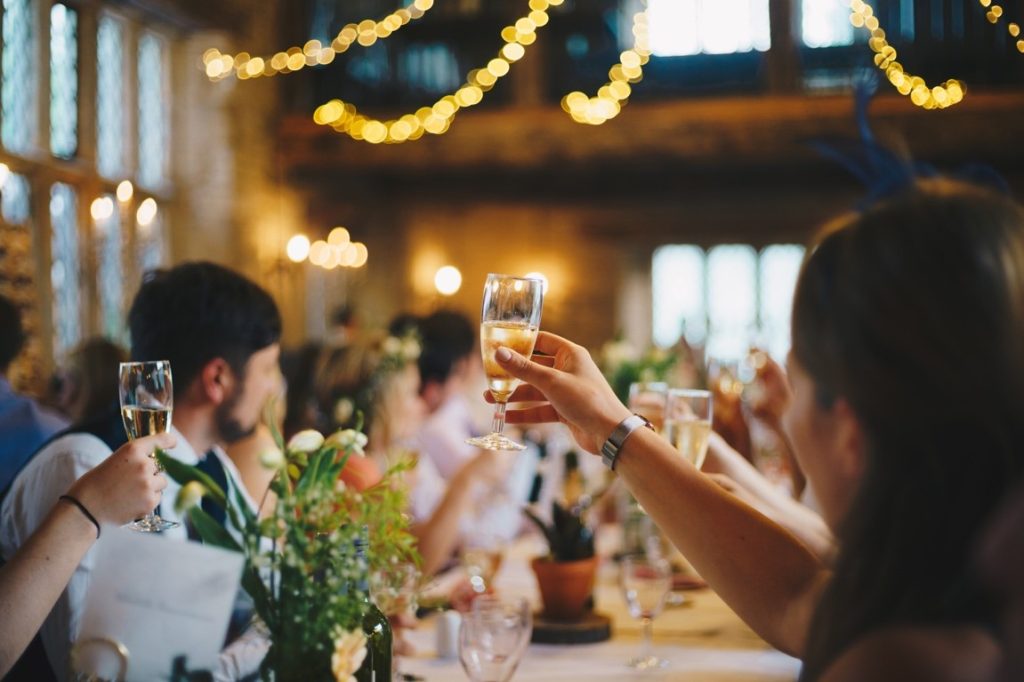 1. Bells for the Guests
A simple alternative to clinking glasses is ringing bells. Make sure to give each guest a bell; this way, the bell doubles as a quirky party favor. Likewise, you must place a note by the bell to indicate how the guests will use it.
2. Clapping and Shouting
Clapping and shouting is a popular and trusty way to encourage people to do something. You can use this method as an alternative to clinking glasses — guests can chant your name as they clap. Likewise, guests can shout "toast!" repeatedly when asking someone to give a speech.
This method is inexpensive, as you do not need any equipment to do it. However, it might not be appropriate on some occasions. For instance, if your reception is a formal, sit-down event, clapping and shouting might be seen as tacky and unbecoming.
3. Collect Donations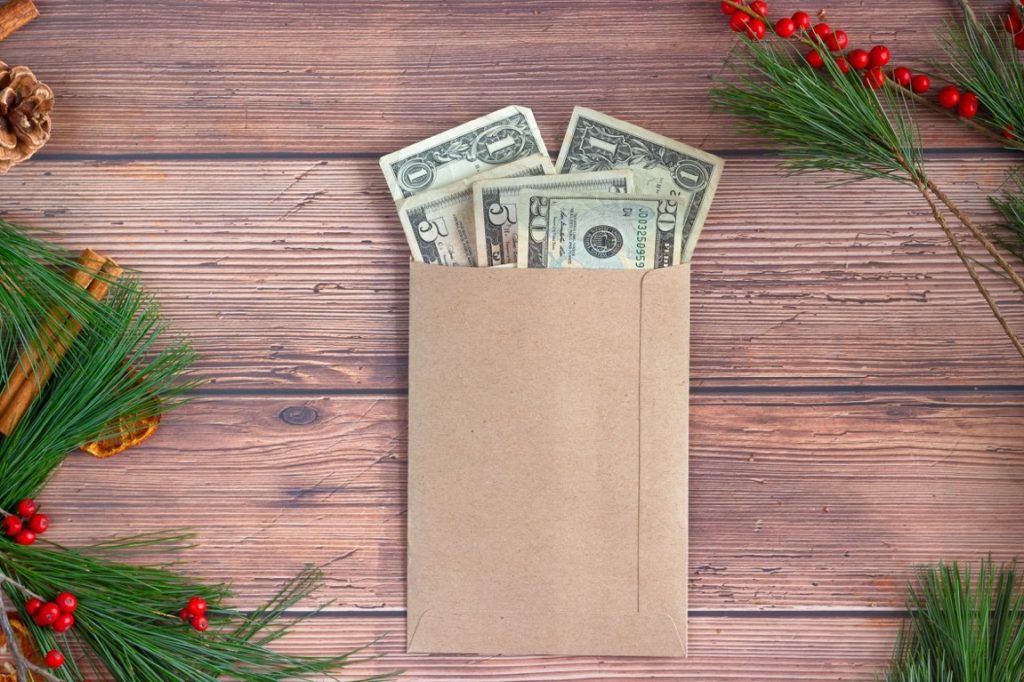 Weddings are expensive events; they are financially and psychologically draining to plan. Your guests can give small monetary gifts to help you bounce back from all the wedding-related expenses.
Alternatively, you might be supporting a cause. You might need assistance paying for a relative's hospital bills, student loans, and more. There might be a charity or organization you want to fund. In any case, ask your guests to contribute what they can.
Prepare a basket or bin that people can pass around. Let your guests know in advance that you are accepting donations. You can indicate this information on your wedding invitation.
As a guest puts a donation in the basket, they can make a toast to the couple. Another way to employ this alternative is by setting a number of offerings per kiss. For example, the couple can share a kiss every five envelopes.
4. Get the Crowd Singing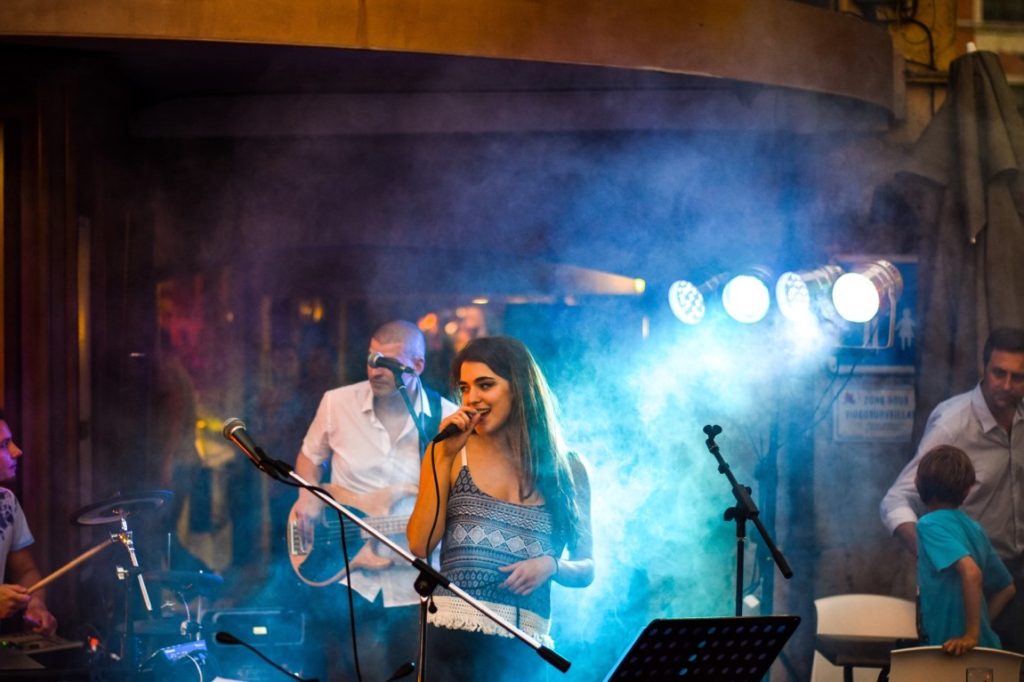 Music is an integral part of any celebration, especially a wedding reception. Instead of clinking glasses, the guests can sing a song for the couple. They can do it individually, in pairs, by table number, or in large groups.
Ideally, the guests will croon love songs to match the day's ambiance. Likewise, they can sing a song from the couple's favorite genre or artist. For instance, the groom might be a fan of Tim McGraw, and the bride might enjoy a Michael Bublé ballad.
5. Kiss Train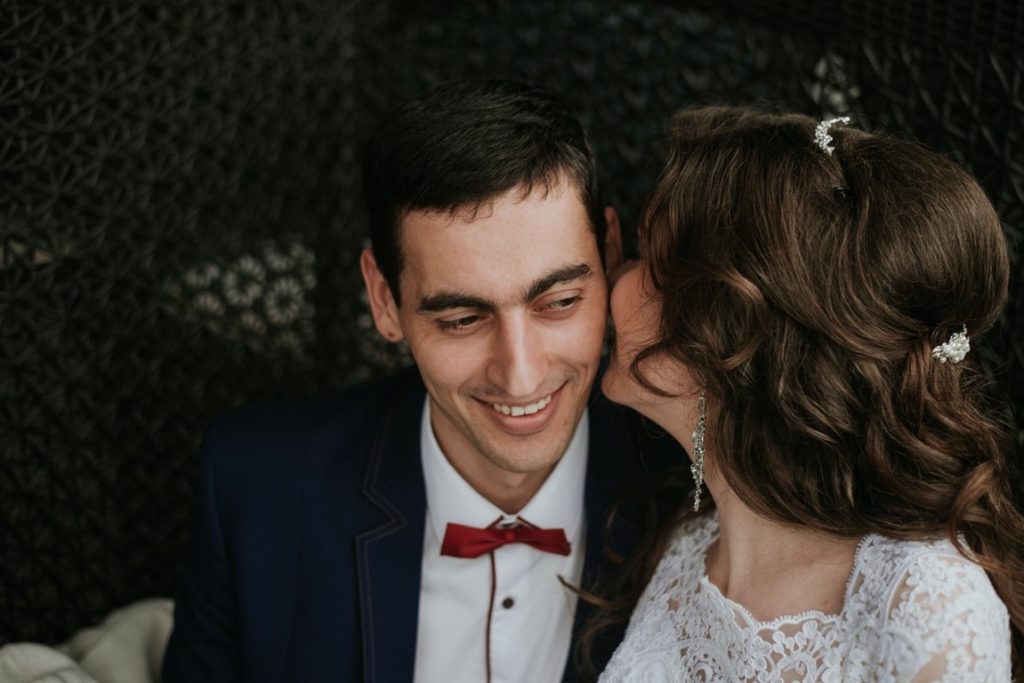 The kiss train starts with the newlyweds exchanging a kiss. Afterward, both of them will kiss someone else. They can choose a member of the bridal party, a close friend, or a relative. The recipients of the kiss must pass it to someone else.
A peck on the cheek will suffice. However, tell your guests to do what they are comfortable doing. They can kiss someone's forehead or hand, or they can give a hug. A handshake or a warm smile between strangers will also be enough.
6. Lip Sync Performances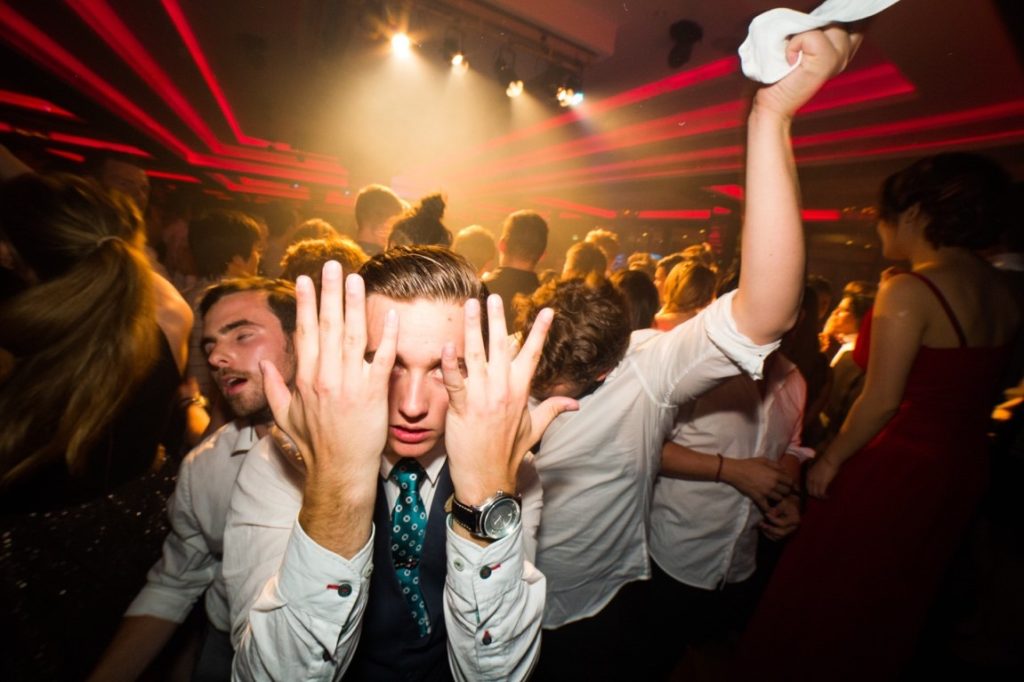 Ask your wedding DJ or live band to prepare a list of songs your guests will lip-sync. The guests must not know the songs in advance, as improvised performances are often funnier. They can go in front and lip-sync alone or in groups.
Audience impact is essential to this alternative to clinking glasses at weddings. If the rest of the guests applaud the performance, the newlyweds will share a kiss. Otherwise, a new set of performers will try their hand.
You know your guests best. If your crowd is composed of highly competitive people, you may want to turn this into a competition. You can set a prize — such as a garter or a bouquet — and increase the stakes.
Oppositely, if your crowd is primarily shy and introverted, this alternative might not be the best fit. Your guests might be too embarrassed to put on a show, and the entire atmosphere might become awkward. If so, consider a different alternative.
7. Monkey See, Monkey Do
This alternative to clinking glasses at weddings is simple yet entertaining. Your married and partnered guests will share a kiss. The rule is the couple has to mimic exactly how the guests kiss each other, regardless of how chaste, amusing, or provocative it is.
8. Name That Song
Another fun game you can try as an alternative to clinking glasses at your wedding is "Name That Song." Ask your DJ or live band to play random songs, which your guests must give their titles. Correct answers prompt the couple to kiss, whereas wrong answers incur punishment.
9. Play a Game of Trivia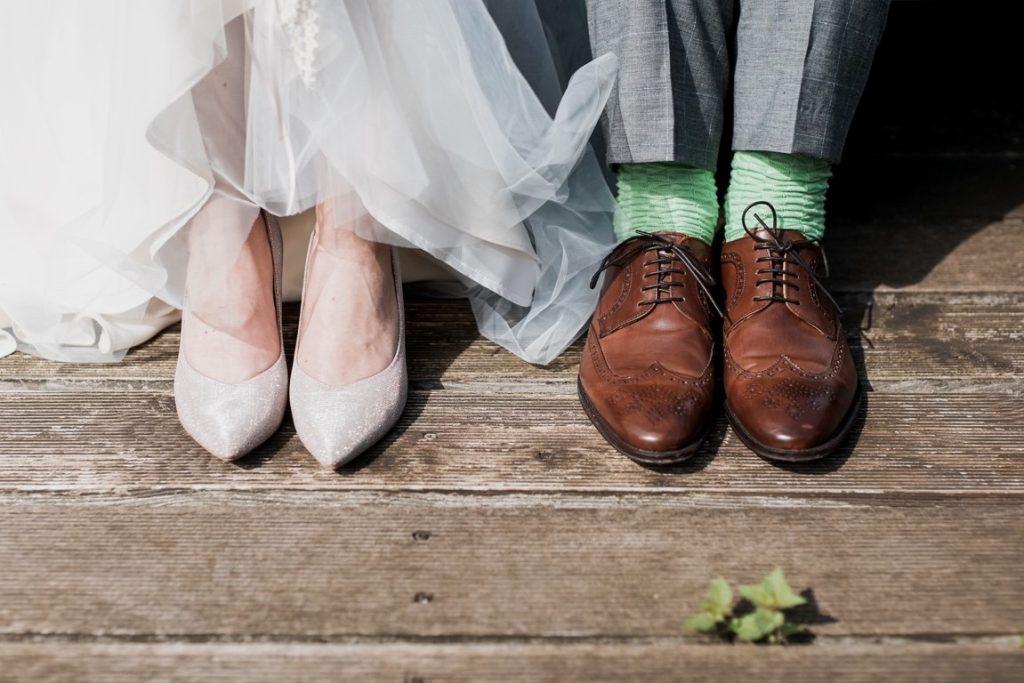 Bride and groom trivia is a well-loved game for any wedding-related celebration. This game tests your guests' knowledge about you and your relationship. For guests who do not know you well, a trivia game is an excellent way to deepen their familiarity.
Bride and groom trivia questions have five general categories:
Questions about the relationship
Personal questions about the bride and groom
Questions about wedding-related events and facts
"This or that" questions
Risqué questions.
Share a short and sweet kiss each time your guest gives the correct answer. Consider setting a penalty for wrong answers, such as a brief dance number. Preparing a prize will engage your guests' competitiveness more.
10. Pop the Balloons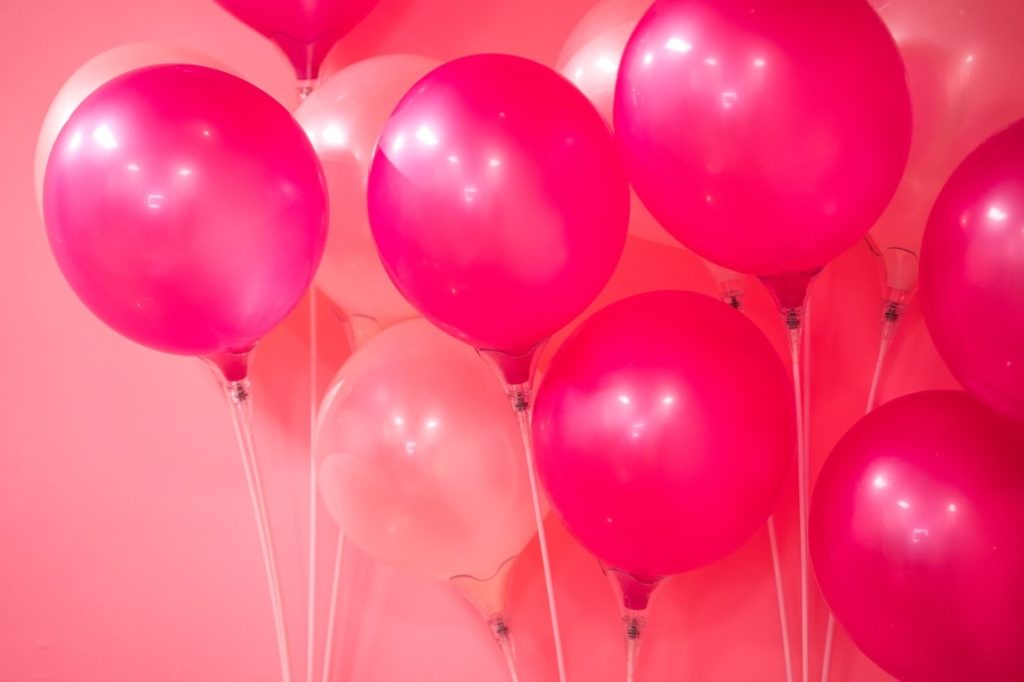 Put various dares and challenges on pieces of paper, which you will insert into balloons before filling them with air. Examples of activities include dancing, singing, reciting a poem, and more. Make sure to enclose a few "ask the couple to kiss" in the balloons.
This alternative is a great way to include younger guests in the celebration. Give them a pointy object or tell them to sit on the balloons to pop them. To make the game more challenging, hang the balloons on a board and have the players throw darts.
11. Rounds of French Toast
In this alternative to clinking glasses at weddings, the guests will give marriage advice to the newlyweds. Although the couple will appreciate every pointer, they can decide if they like or dislike a piece of advice.
If the bride and groom like the advice they receive, they will kiss each other. If they dislike the information, the guest must do something in return. They can kiss their plus-one, serenade the couple, or any "penalty" of the couple's choice.
12. Telling Stories About the Newlyweds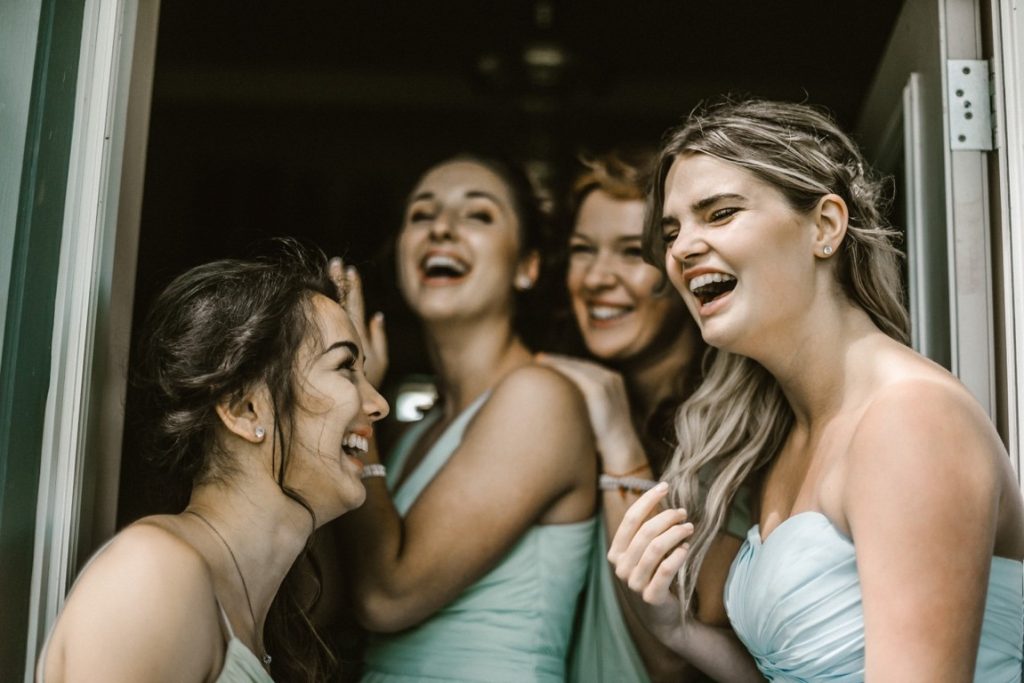 You can encourage your guests to share a memory they have with you. These memories can be sentimental, funny, or embarrassing. After they finish telling the anecdote, you will share a kiss with your partner.
This alternative to glass clinking is an effective ice-breaker. Furthermore, it fosters the bond among guests; everyone will learn something new about the couple.
However, you must set some ground rules to avoid making the event awkward. Here are some guidelines you can give your guests:
Avoid telling stories that involve an ex-partner.
If there are kids or senior citizens in the crowd, avoid sharing risqué or sexual anecdotes.
Avoid sharing any fact or story told in confidence.
If they think someone will be offended by the story, it might be best to avoid sharing it.
Avoid sharing inside jokes, as not everyone in the crowd will understand.
If you have limited time, tell your guests to shorten their retelling or avoid long stories altogether.
13. Wheel of Fortune
Prepare a wheel that your guests will spin. Write various activities on each slice of the wheel. Do not forget to write "the couple shares a kiss" in one or two portions. Furthermore, here are some ideas for actions you can include in the wheel of fortune:
Hug the bride
Hug the groom
Sing a song
Spin again
Make a toast
Hug someone from the crowd
Dance
Share a joke
Share an anecdote with the couple
Call a friend
You can call guests by name, or you can use a randomizer. Moreover, you can ask the player to pick the next spinner. Regardless of the logistics, this alternative to clinking glasses at weddings will be a hit.
Final Thoughts
If you cannot find a suitable alternative to clinking glasses at weddings above, feel free to start from scratch. Collaborate with your wedding planner, coordinator, and emcee to come up with a unique way to signal your kiss. Anything is possible.