When it comes to planning destination weddings, everybody thinks about Italy. Known for its famous romantic atmosphere and breathtaking scenery, Italy easily makes for an unforgettable wedding-slash-honeymoon. However, as with any destination wedding, you'll have to plan and budget way ahead and be well aware of the costs.
The average cost for an Italian wedding in 2023 will largely depend on the number of people attending (assuming guests pay for their accommodations). For ~50 guests, the average cost is ~€35,000 to €50,000 (or ~$38,000 to $55,000). For ~100 guests, the average cost is ~€45,000 to €80,000 (or ~$49,000 to $88,000).
Do note that these are general estimates. While good for approximating your budget, you will most likely need to zoom in and get a better idea of your expenses, such as accounting for the cost of an Italian wedding per day and person. With that given, here is a complete breakdown of the average Italian wedding cost in 2023.
Before You Get Started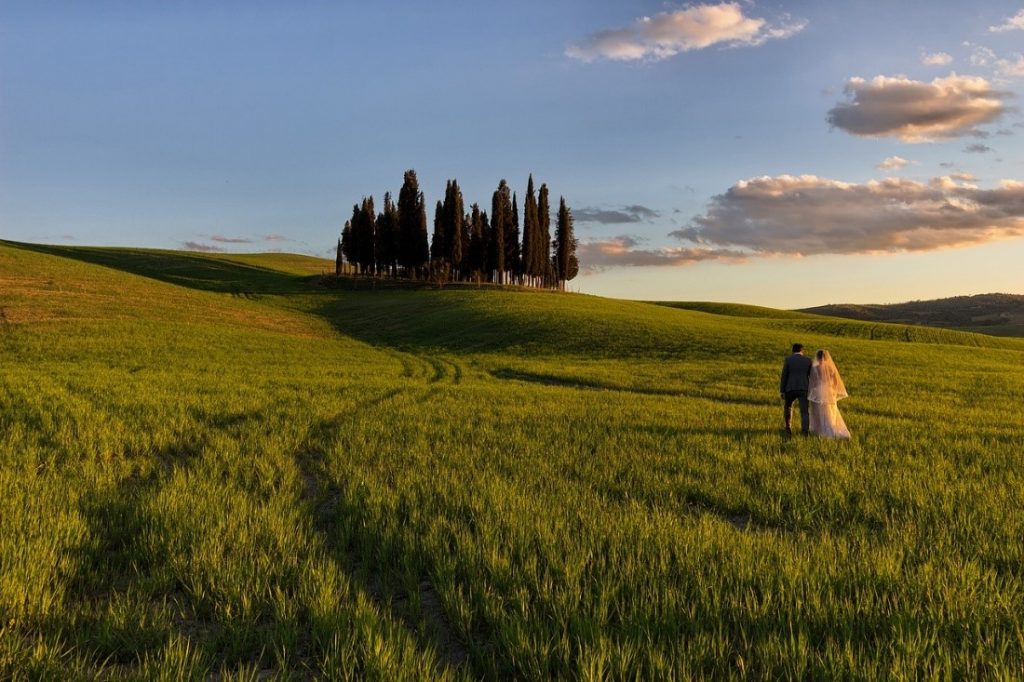 When considering the average estimate of all your expenses for your Italian wedding, always keep in mind your circumstances, preferences, and other such specifics. While average costs help give an approximation to get you started, it's always best to be as grounded as possible.
In short, no fixed "magic" average number will give a flawless and accurate estimate as each wedding is unique with many things to account for. Moreover, it would be ideal to hire a wedding planner experienced in plotting Italian weddings to help give you a much more accurate estimate on expenses.
Important Factors for Average Costs
Average estimates of Italian weddings depend on a variety of factors, namely:
Number of guests
Duration of stay
Region in Italy
Venue
Vendors (wedding planner, coordinator, photographer, film crew, catering, bartending, etc.)
Wedding service
Pre and Post-Wedding Activities
Accommodations (if applicable)
Etc.
For instance, as mentioned earlier, for Italian weddings with around 50 guests, the average cost will be about $38,000. If you choose to have your wedding in a very premium location (for example, a prime spot in Capri or Tuscany) then the average can be as high as $55,000 with the same number of guests.
Average Italian Wedding Cost: Complete Breakdown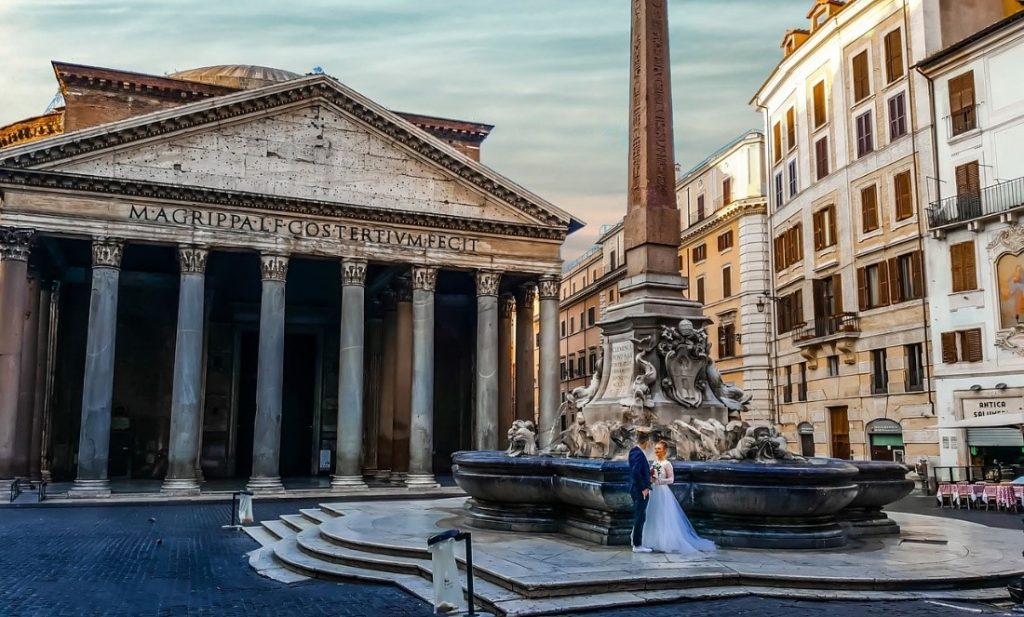 Below is a thorough breakdown of an average Italian wedding in 2023:
(Note that this does not include costs external to the wedding, such as the cost for a Schengen Visa required to enter Italy if you will be coming from abroad, as well as expenses for shopping or purchasing any services in Italy during your stay for your wedding.)
| | |
| --- | --- |
| Item | Average Cost |
| Venue | $5000-$10,000 per day |
| Wedding Ceremony | Free (with donation) to $5000 or more. Church weddings are free, although donations are appreciated. Otherwise, expect a substantial budget for civil or symbolic weddings. |
| Wedding Planner | $4000-$4500 for full packages covering your whole wedding |
| Wedding Photographer | Starts for as low as $2000, although expect $4000-$5000 for full packages. |
| Wedding Videographer | Starts for as low as $2000, although expect $3000-$6000 for higher quality service and packages. |
| Music and DJ | Starts for as low as $2000, although expect $3000-$4000 for higher quality service and packages. |
| Catering Service | $100-$300 per person |
| Decorations | If you'll have a rather small wedding (less than 50 guests), then $1000-$2000. Otherwise, $2000-$5000, or as high as $8000 if you will have an exceptionally (<100 guests) large wedding. |
| Fashion, Style, and Make-Up | $400-$700. Price increases the more that your grooming and make-up service offers. |
| Transportation | Depending on the distance of the wedding, it can be free. If not, then the price will start at $1000 and can reach as high as $2500 the farther the venue and the more guests attending. |
Final Thoughts
While the costs can be daunting, Italy's global reputation as a luxurious wedding destination can skew the average cost. With that in mind, it's not impossible to have a rather affordable wedding in Italy, so long as you have carefully set expectations, cautious planning, and a penchant for research on your side.
Moreover, average costs are best seen as general estimates. A more specific and realistic estimate accounts for your standards, circumstances, and other details unique and specific to your wedding situation. For this purpose, a wedding planner will go a long way in saving you many headaches.
In any case, if you plan to have an Italian wedding (or any destination wedding) always plan at least six months ahead, which is plenty of time to clear up any budget concerns. No matter what, it's always best to talk your plan through with your partner. After all, a dream wedding in Italy is all about your newfound union together.