The engagement and wedding rings are usually worn on a daily basis; therefore, it is important that the rings fit right on your fingers. In some instances when you are unable to go to the jewelry store to have your finger sized, such as shopping for a ring online or planning a surprise proposal for your partner, a good approximation should be enough. One way to estimate the ring size is to consider the person's height and weight.
The typical range of ring sizes for men and women based on their general physique are the following:
Size 4 to 6 for women and size 7 to 10 for men with below-average height and small body frame
Size 6 to 7 for women and size 10 to 11 for men with average height and slim build
Size 7 to 9 for women and size 11 to 15 for men who are tall and heavily built
In this article, we discuss what the average ring sizes are for men and women in the US. In addition, a guide on male and female typical ring sizes based on height and weight is presented below.
What You Need To Know About Ring Sizes
Your ring must fit comfortably and be snug around the base of your finger so that it does not fall off easily. Also, it should not be too tight for it to slide past your knuckle.
Ring sizes in the US and Canada follow a scale of numbers ranging from size 3 to size 15 for adults. Half sizes and quarter sizes are also available. These sizes correspond to the diameter and circumference of the ring's inner band.
Average Ring Sizes for Men and Women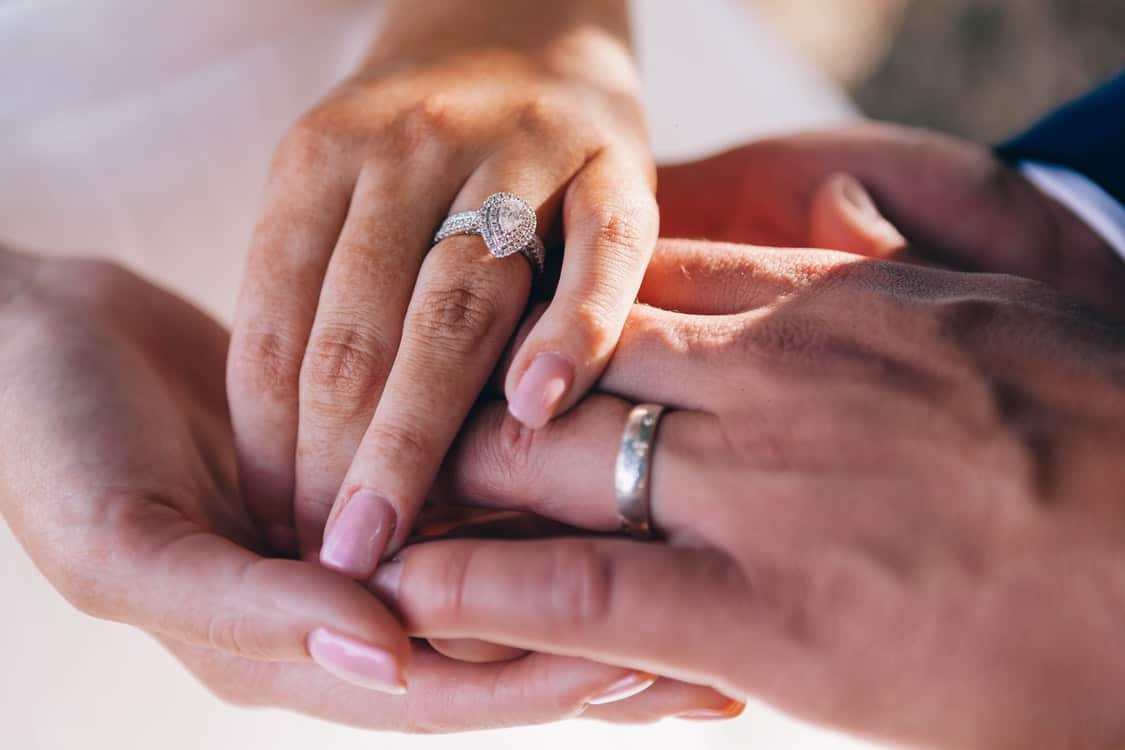 Women's ring sizes generally fall between size 4 and size 9, where a size 6 is considered to be the average ring size. This corresponds to around 16.4 millimeters in diameter.
Men's ring sizes are usually larger than that of women's. Also, their bands are normally wider, so a higher size will offer a more comfortable fit. The sizes of men's rings can vary from size 7 to 15. The average men's ring size is 10, which corresponds to about 19.8 millimeters in diameter.
Determining Ring Sizes Based on Height and Weight
Shopping for that perfect engagement ring to give to your partner can be a daunting task. It is all the more difficult if you are planning a surprise proposal and you do not know their exact ring finger size. In the same way, buying your future spouse's wedding band as a present will be tough if you are uncertain of their ring size.
If you want to keep your ring purchase a secret, you might need to make an estimate of your partner's ring size without letting him or her know or asking them directly. In such a case, it would be easier if you can get a hold of a ring that he or she wears on the ring finger, and then measure its inner band's diameter or have it sized.
However, if they do not own a ring-finger band or this method is not feasible, you may have to consider assessing your partner's general physique and relate it to their ring size.
Average Female Ring Size by Height and Weight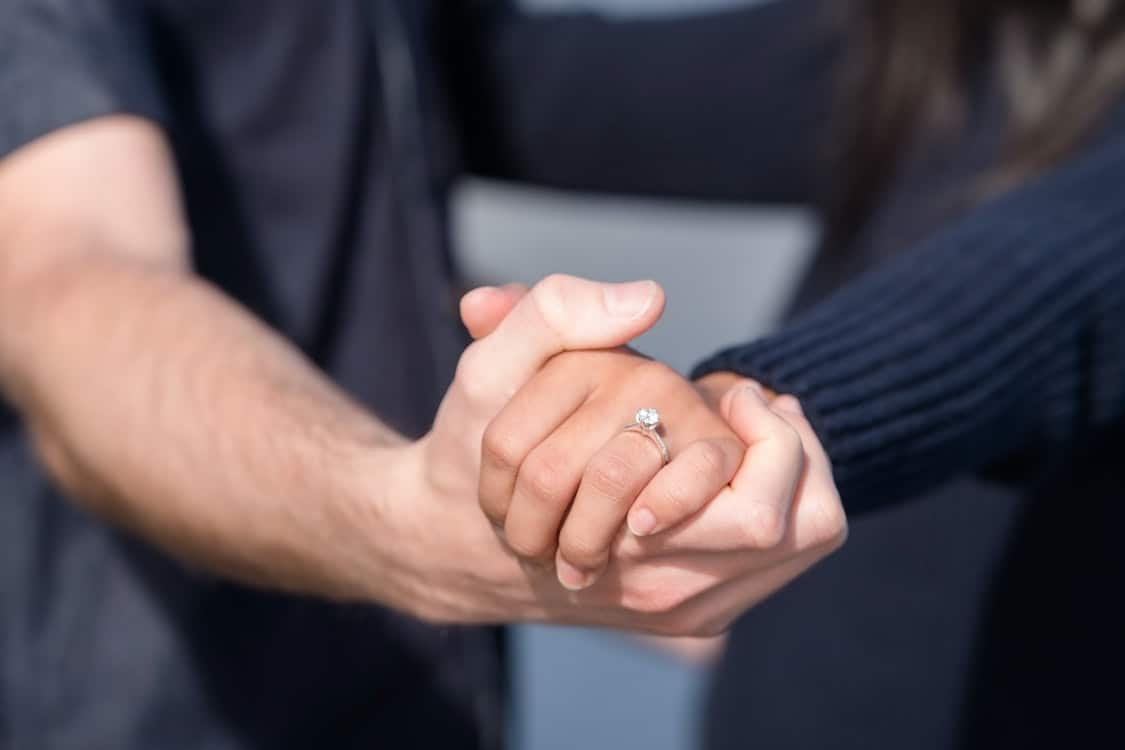 As of 2018, the average height and weight for women aged 20 and over in the US are 63.5 inches tall (about 5 feet 4 inches) and 170.8 pounds, respectively. You can go off these average statistics to make a good guess on your partner's ring size.
Discreetly observe her body frame and weight. If she is shorter than the average height, weighing around 130 pounds or less, and has slender fingers her ring size could fall in the range from size 4 to size 6.
For a person with an average height and slim build, weighing in the range of 140-150 pounds, a ring size between 6 and 7 is a good estimate.
If she is tall and large-framed, weighing over 170 pounds, she may have thicker fingers that could fit a ring size between 7 and 9.
In addition, notice her hands and fingers, as well as her knuckles. She may have slender fingers, but see if her knuckles are relatively large. If so, you may need a ring that is half or a quarter size larger for it to slide over her knuckle.
Average Male Ring Size by Height and Weight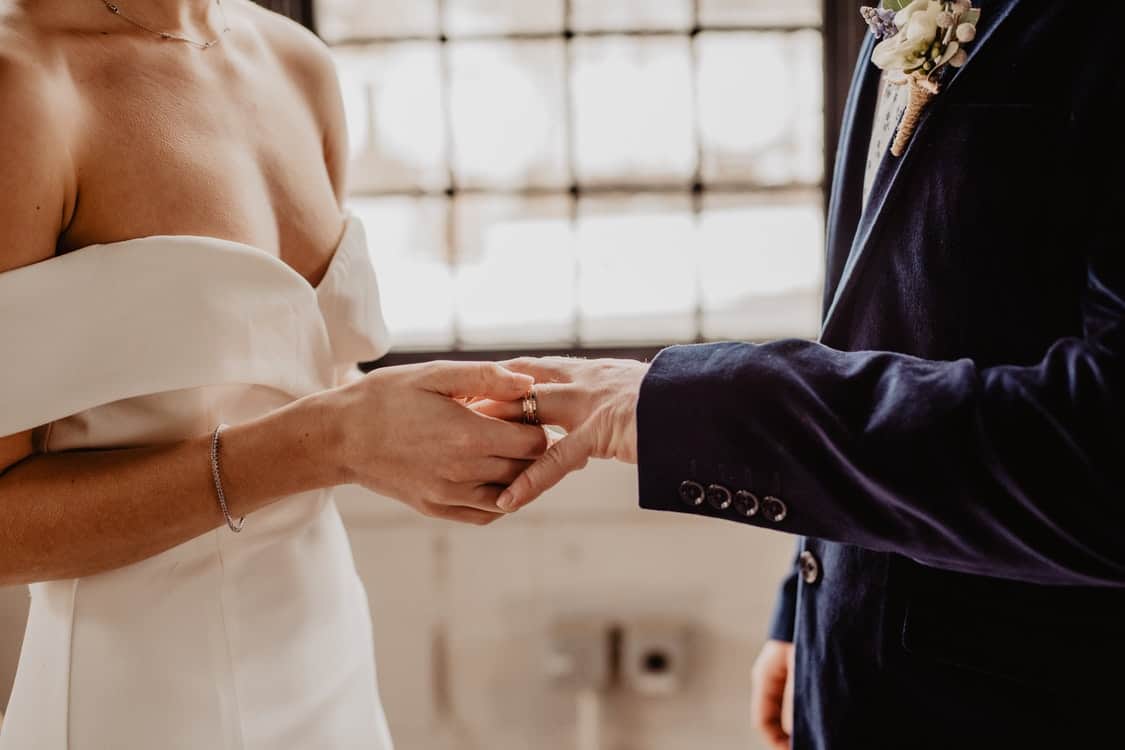 In the US, the mean height and weight for men aged 20 and over are 69 inches tall (5 feet 9 inches) and 199.8 pounds, respectively. Same as above, these average statistics can be used as a guide when estimating your partner's ring size.
Men who have smaller body frames, shorter than average height, and slim hands have ring finger sizes falling in the range of size 7 to size 10.
Those who are of medium build with average height and weight, usually have ring sizes between 10 and 11.
If he is taller than the average height or is heavily built and has bigger hands, his ring size may vary from around size 11 to size 15.
Consider also your partner's knuckle size relative to his fingers, as you may need to scale it up half or a quarter of size for the ring to be able to slide past his knuckle.
Final Thoughts
In general, our weight tends to fluctuate at varying degrees, depending on health conditions or lifestyle. If your partner has a history of significant weight changes in a year, consider increasing your estimated ring size up to a quarter of a size to allow for apparent weight gain.
Keep in mind that the above estimates may not be true for everyone. Be cautious when approximating the ring size, since our hands and fingers are not always proportional to body weight and height. Some tall people may have smaller hands and fingers, and some short people may have larger hands or thicker fingers.
Finally, discuss the resizing policies with the jewelry store before making your purchase, as you might need to have the ring resized later. It is good practice to estimate a slightly larger ring size because it is easier and cheaper to have it changed down into a smaller size.