Asking someone to join your bridal party as a bridesmaid is an exciting, heartfelt ordeal. You get to share the love—and stress—of the wedding planning process with the people you are closest to. Though the traditional way of doing this is writing a letter, nowadays, you can also send a message.
A bridesmaid proposal text message is exactly what it sounds like—you are asking someone to have a special role in your wedding through a message. There are several ways you can do it:
Walk down memory lane
Go heavy on the humor
Hit them with flattery
Embrace your inner drama queen
Be heartfelt and sincere
Each idea is explained in further detail below, accompanied by a few examples to get you started on your bridesmaid proposal text message. Some tips are also provided to make the experience smoother and more memorable.
Bridesmaid Proposal Text Message: Ideas for the Perfect Message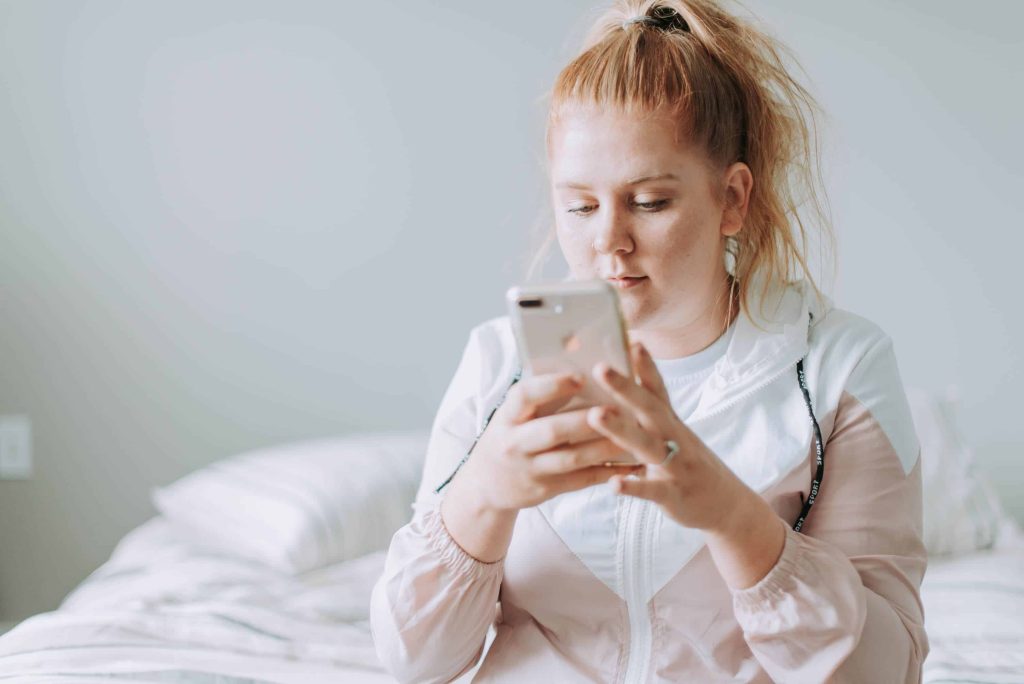 1. Walk Down Memory Lane
When choosing a bridesmaid, one of the criteria is probably how long you have known that person. For example, you might be considering your best friend from childhood, high school, or university.
In this case, it is an excellent idea to bring up a shared memory from your past. Specifically, you can remind your chosen bridesmaid of a moment that epitomizes your close and special bond.
Example: "Remember the time we made a pact over those candy rings when we were 10? Now I need you to stand by my side with a more adult version. Will you be my bridesmaid?"
Example: "I knew you were a real, dependable friend when you held my hair back as I suffered through the consequences of my excessive drinking at a party. As one of the most reliable and special people in my life, will you do me the honor of joining my bridal crew as a bridesmaid?"
2. Go Heavy on the Humor
If humor is an essential part of your relationship with your potential bridesmaid, make sure this is reflected in your bridesmaid proposal message. You can inject wit, insert a pun, or incorporate a pop culture reference.
Example: "I need someone to make sure I don't trip down the aisle. You're the only one with enough practice. Bridesmaid?"
Example: "On Wednesdays, we wear pink. On my wedding day, we wear bridesmaid dresses. Will you join the Plastics and be my bridesmaid?"
Example: "To my best (and only) Aussie friend, I've been thinking long and hard for a way to ask you to be my bridesmaid. This is all I have: will you be my bridesmaaate?"
3. Hit Them With Flattery
In this approach to a bridesmaid proposal text, make your friend feel special and highlight why you think they would make a great bridesmaid.
You can incorporate other ideas from this list, such as adding a specific memory from the past or injecting some humor into the message.
Example: "Your organizational skills rival that of a seasoned general. I need your strategic mind in my bridesmaid squad. Be my bridesmaid?"
Example: "From the moment we became partners back in our Chemistry lab project, I saw how determined, creative, and passionate you were. I would love to have you on my bridal crew to help us with planning everything. Will you be my bridesmaid?"
Example: "You've been my rock through all the ups and downs of my life. I need that strength by my side on my wedding day more than ever. Will you be my bridesmaid?"
Example: "You've always cooked up the best advice, and I'll need that recipe for success on my big day. Will you be my bridesmaid?"
4. Embrace Your Inner Drama Queen
If you and your chosen bridesmaid have a flair for the dramatic, use it to your advantage and turn it up in your text message proposal for a bridesmaid. You can also be grand and theatrical with your choice of words.
Example: "In this grand theater we call life, there's a spotlight waiting for you. Will you take on the role of my bridesmaid?"
Example: "To be or not to be my bridesmaid, that is the question. But in all seriousness, my wedding stage would not be complete without my star performer. Will you accept this role?"
Example: "I've got my dress, the venue is set, all that's missing is my co-star. Will you strut down the aisle with me and be my bridesmaid?"
5. Be Heartfelt and Sincere
You can strip your bridesmaid proposal text message down—remove all the gimmicks and humor—and focus on being heartfelt and emotional. Be open about how much you value them and how much their presence in your bridal party will mean to you.
Example: "I can't imagine saying 'I do' without you there to hold my hand (and maybe my train). Will you be my bridesmaid?"
Example: "We've been through so much together over the years. As I enter this new chapter of my life, there's no one else I'd rather have by my side than you. Will you be my bridesmaid?"
Example: "You are one of the most patient, resilient, and loving people I know. You are an inspiration, (name), and I would love to have you on my bridal crew. Will you be my bridesmaid?"
Helpful Tips for Sending a Bridesmaid Proposal Text Message
Mind Your Timing
With a text message, you have full control over when your chosen bridesmaid will receive their proposal. Even though you are understandably excited about messaging them and getting their response, be mindful of what time you send the text.
If you know your friend might be at work, wait until their work day ends. If you are not sure of their exact shift, generally try to avoid 9 a.m. to 5 p.m.
Similarly, avoid sending the proposal text message to your bridesmaid-to-be too late in the night. If it is already past 10 p.m., it might be better to wait until the next day.
Try to determine if your friend is going through a rough or stressful time; look at their social media or initiate a conversation before sending the proposal text message. In case they are going through something, you may want to reconsider; if the role will only give them pressure or mental strain, look for a different bridesmaid.
Set Up a Follow-Up Call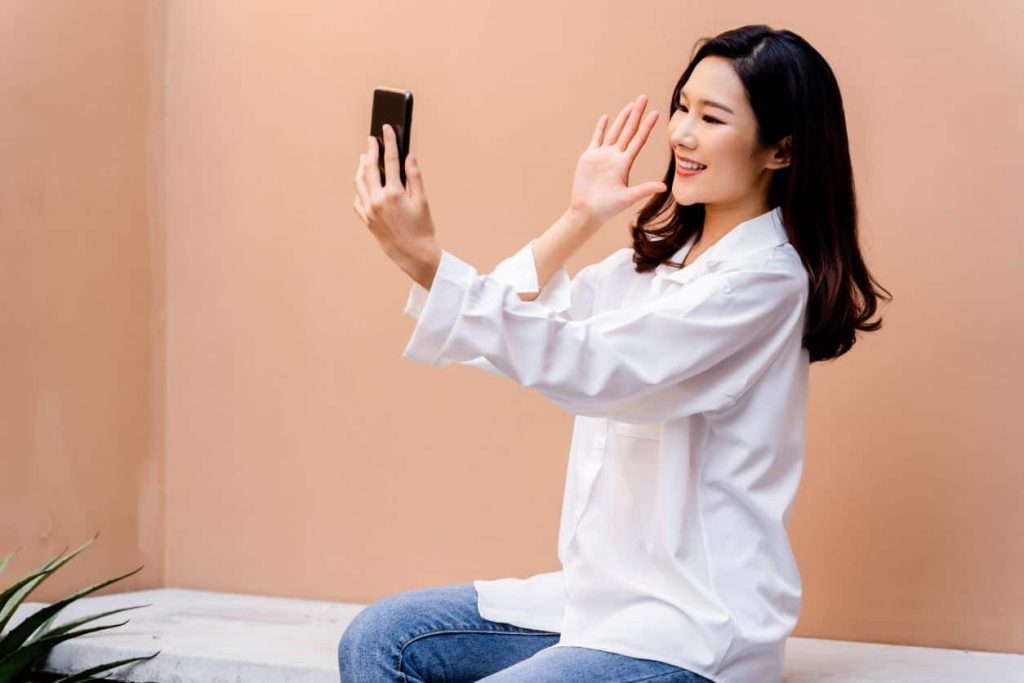 Once your friend accepts the invitation, ask them if they want to get on a call with you. This is a great way to share the excitement, discuss plans, and answer any questions they might have.
Start Asking Early
Do not wait too late to start asking people to join your bridal crew. The best time to start sending proposals to your bridesmaids is within eight months to a year before your wedding day.
Doing this will give the bridesmaids enough time to decide. In case someone declines the invitation, and you do not have as many bridesmaids as you want, you have ample time to send more bridesmaids proposals.
Personalize the Message
Do not send the same proposal text message to every bridesmaid. Choose which idea, theme, or vibe fits them the most—some bridesmaids may appreciate a more humorous approach, while other bridesmaids may want a simple yet sentimental message.
You can also add more quirks and personalization to messages, such as incorporating emojis and adding a collage with your photos together.
As you personalize, make sure to continuously proofread your message. A typo might change the meaning of your entire text.
Screenshot the Memory
After a successful bridesmaid proposal through a text message, take a screenshot of your conversation. It can be a beautiful and sentimental keepsake, and you can add it to a wedding scrapbook after your special day.
Final Thoughts
Ultimately, the goal is to communicate your love and appreciation for your friend and to invite them to be part of your special day in a way that feels authentic to your relationship. Take inspiration from this list, let your heart do the talking, and refine the message, and your bridesmaid proposal text message will be a hit.