Whether to have a bachelorette party or not is a dilemma that most brides-to-be face. Given the stereotypes and misconceptions surrounding what happens at these parties, some feel discouraged from holding one. When they decide to plan a party, budgeting is often a priority.
Finding bachelorette party destinations on a budget is challenging but essential to save some money. Some well-loved and budget-friendly locations include Austin, Breckenridge, San Diego, and San Juan, Puerto Rico.
Below is a list of 13 inexpensive bachelorette party destinations with a wide array of amenities for every bridal crew. Several tips for planning bachelorette parties on a budget are also given.
Bachelorette Party Destinations on a Budget: Ideas to Consider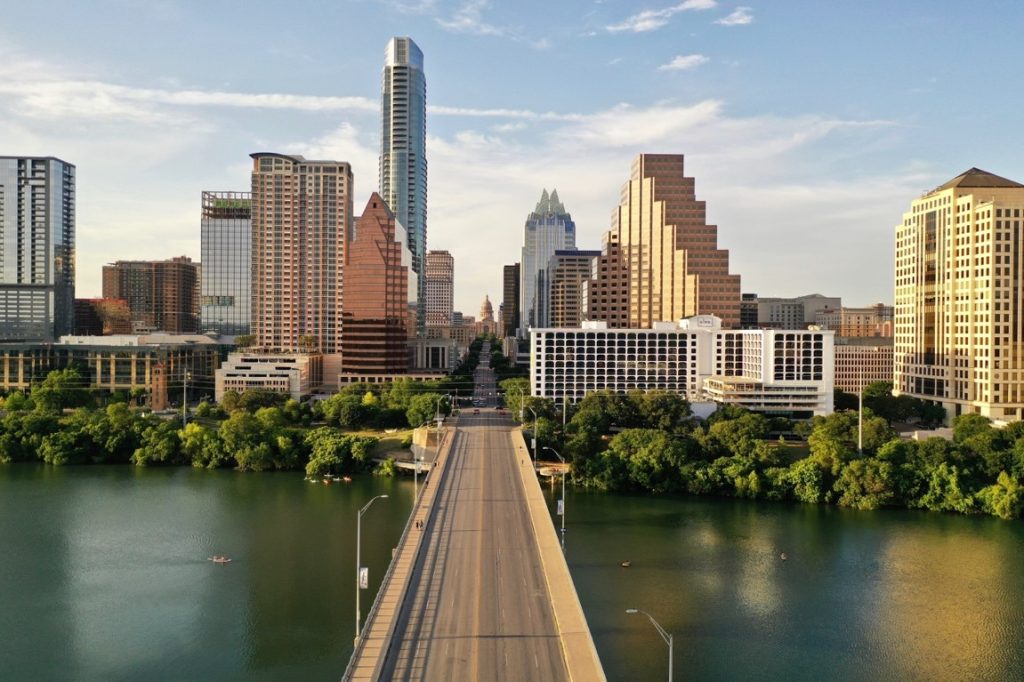 1. Austin, Texas
Austin is a bustling city in Texas with unlimited charm. It is a natural and creative hub with various hiking trails, lakes, quirky shops, museums, and more.
You can rent a property in the city's suburban areas, but there are plenty of options downtown. Hotels are available in many locations, some at the heart of busy strips and nightlife.
Your crew can explore Austin's numerous museums, murals, and galleries. If you are a music fan, companies offer a live music crawl that will give you an authentic taste of the city's scene.
Austin is also renowned for its lakes. You can stroll around and hang out at Lake Austin, then find a spot for a picnic. Alternatively, you can rent a boat on Lake Austin or Lake Travis, each with a different set of available activities.
2. Breckenridge, Colorado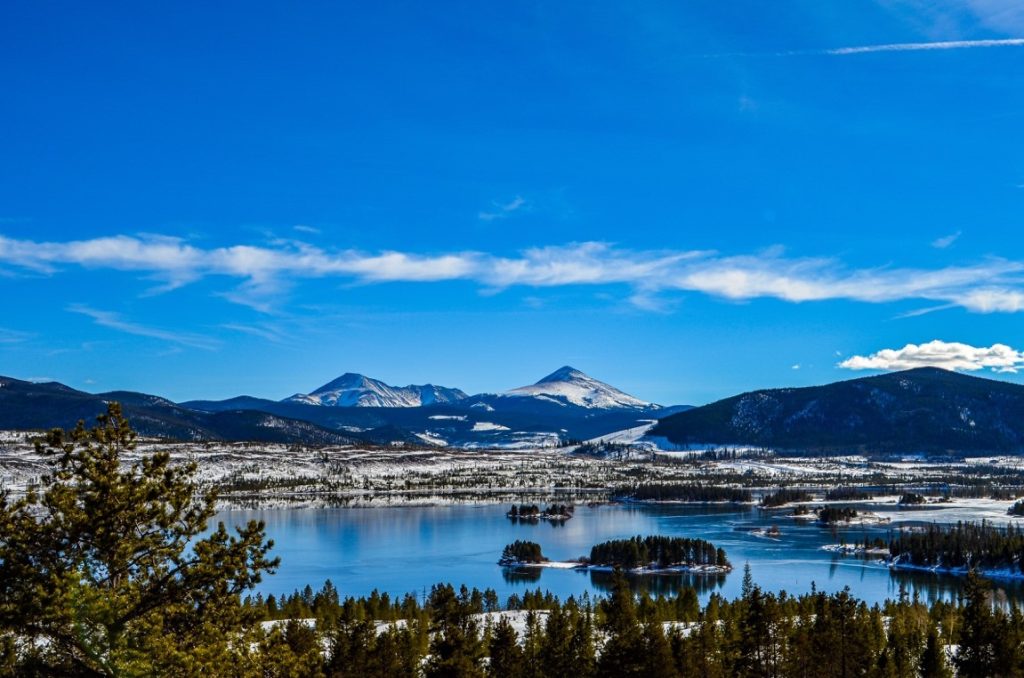 Breckenridge is a municipality in Colorado renowned for its amenities for skiers. However, the town is open all year; on its off-seasons, Breckenridge is a splendid bachelorette party destination on a budget.
Adventurous bridal crews will have a thrilling and unforgettable time at Breckenridge. You can splash in the snow-melt water during spring. In summer, you can hike the town's mountains and reach the top, where you will find an amusement park with exciting rides.
Other summer activities include hiking, biking, rafting, kayaking, horseback riding, ziplining, and dog sledding.
In between your adventures, you can explore the area's district. You will come across outdoor events, shops, restaurants, and bars. You can ride the railroad across the town, giving you access to breathtaking views.
There are plenty of options for lodging, including hotels, condos, private homes, timeshares, and resorts. The prices and amenities vary, so you may want to browse their directory and contact them directly for more information.
3. Cities in Mexico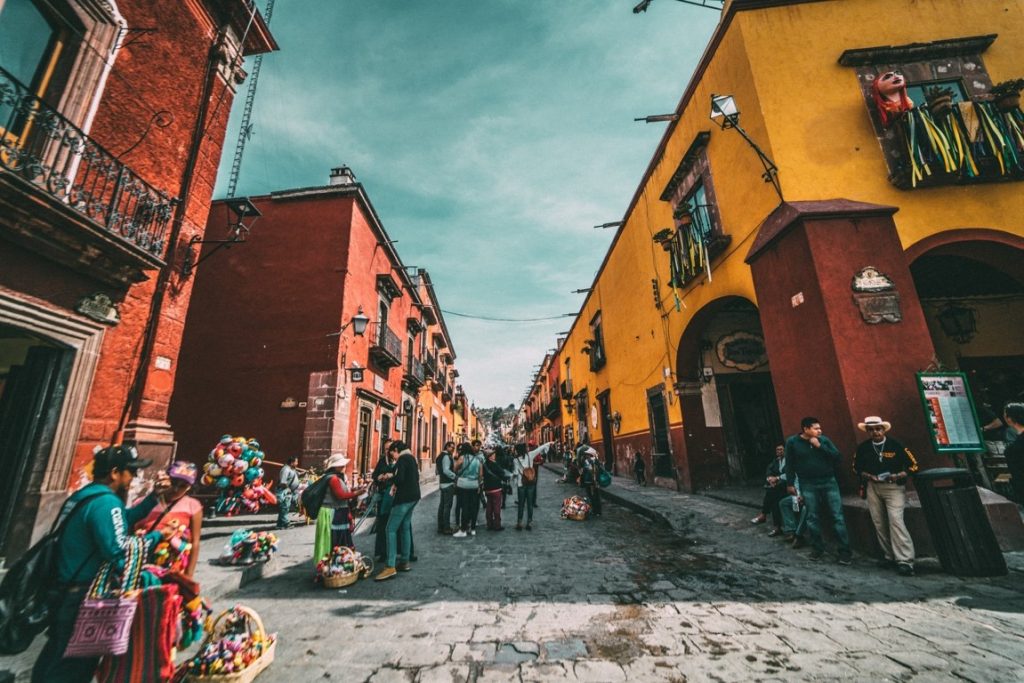 Mexico has a lot to offer if you are looking for overseas but affordable bachelorette party destinations on a budget. If you and your crew love Mexican food, going to Mexico will grant you access to authentic and cheap meals.
Firstly, traveling to Mexico City is convenient and often reasonably priced. Neighborhoods in the city, such as Condesa, will give you unique experiences. Some resorts offer package deals that include everything you need.
Other worthwhile options include Cancun, Puerto Vallarta, Valladolid, Guadalajara, and San Cristóbal de las Casas. You can find distinctive cultures, one-of-a-kind architecture, stunning beaches, and more.
4. Glamping at a National Park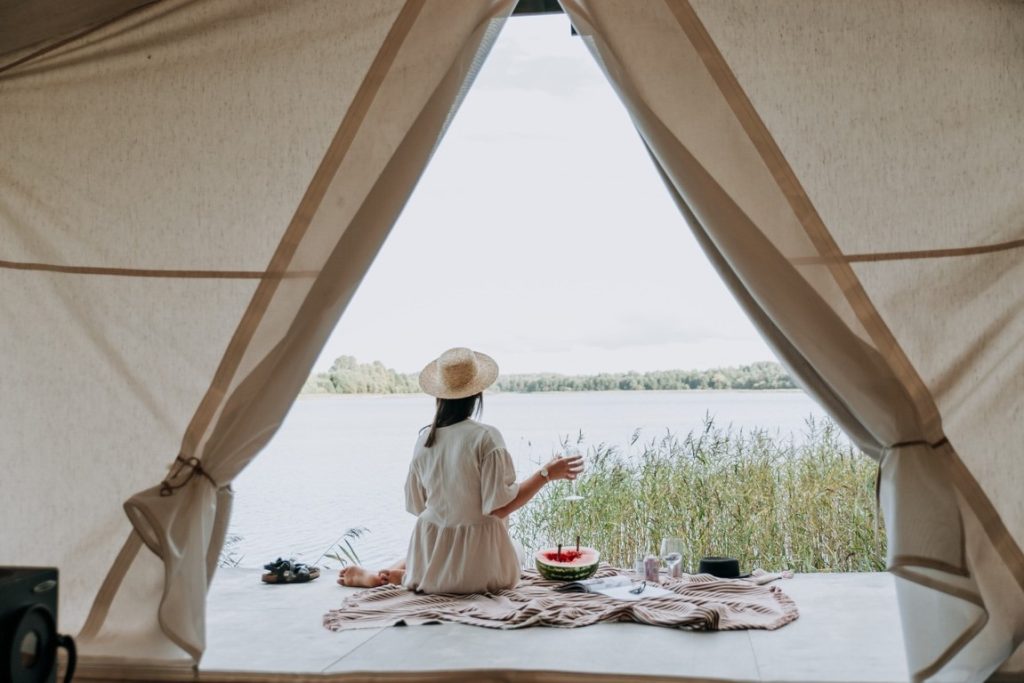 Glamping is an excellent option for crews who love nature. You can enjoy unadulterated, breathtaking views of nature with relative comfort and luxury. National parks are fabulous and cheap bachelorette party destinations because they are perfect for glamping.
At Capitol Reef National Park, Utah, you can glamp in the Conestoga wagons with red rock cliffs around you. Capitol Reef Resort Wagons provide numerous amenities, such as an outdoor hot tub, heated pool, and restaurants. Their rates start at $295 per night.
Another option is the Majestic Utah Yurts in Zion National Park. From $398 per night, your crew can relax at the cliffside yurts that overlook the park's greenery. The amenities include fire pits, private patios, kitchenettes, bathrooms, and communal hot tubs and pools.
When checking your state's national parks, inquire if glamping accommodations are available. Moreover, do not hesitate to call the management and ask about rates, group discounts, and more.
5. Go on a Bachelorette Cruise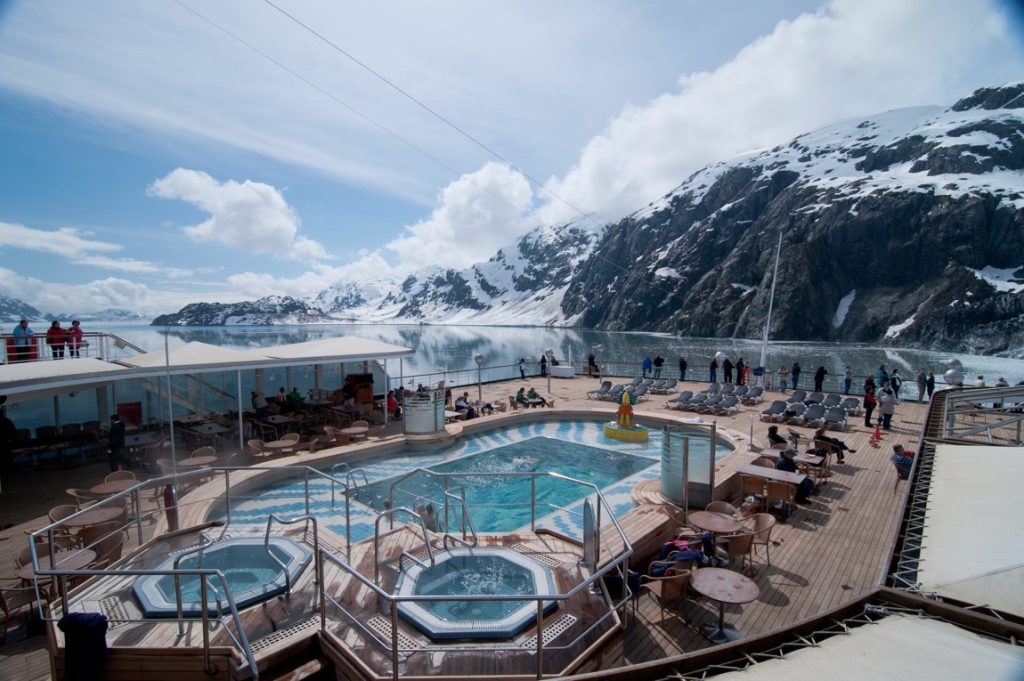 Cruising might not be your first idea when choosing bachelorette party destinations on a budget. This perspective is understandable; the media often portrays cruises as luxuries only the richest can afford.
However, a bachelorette cruise might be worth your money if you live near a departure port. Alaska, California, Florida, and New York have multiple ports, but most coastal states have at least one.
In the off-season, you might afford interior cabins for at least two days for $250. This price includes your meals, but you might need to pay additional fees for alcoholic beverages. Cruises also offer decks, lounges, entertainment, and a wide array of food options.
Depending on how much you and your crew are willing to pay, you can participate in excursions. Many cruise lines offer several shore excursions. However, you do not need these tours to have fun on your cruise.
6. Napa Valley, California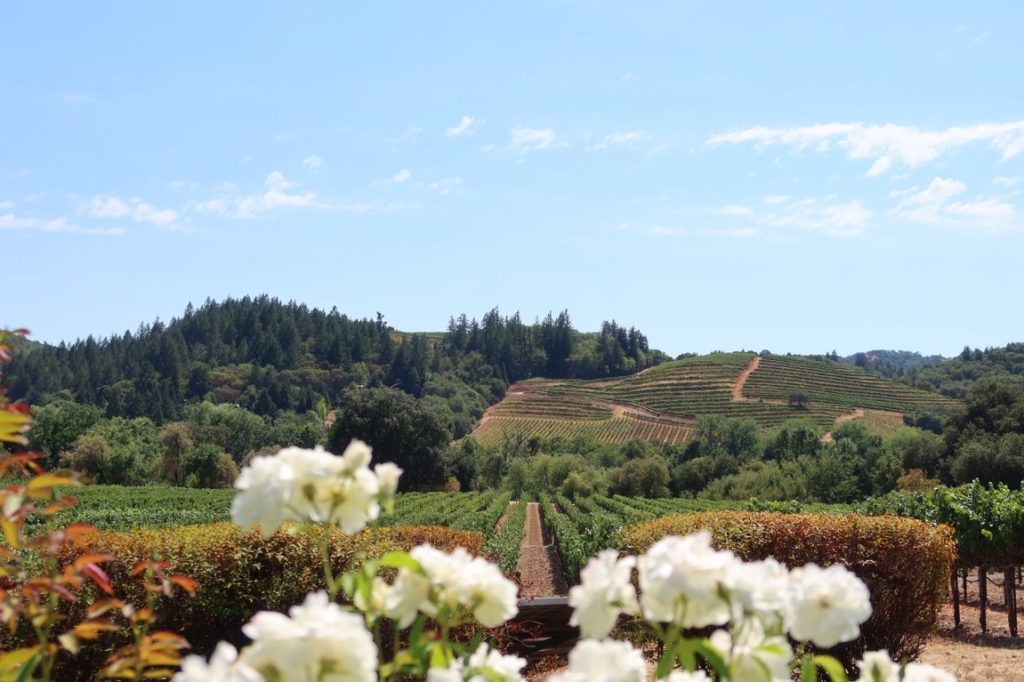 Napa Valley is a county in California renowned for its wine industry. The region is home to over 400 wineries, each with its impressive offerings of beverages.
Top-tier resorts, hotels, and inns can host your bachelorette party. However, you can also find nearby rentals at lower costs. Generally, mid-week getaways are typically more affordable than weekend vacations.
This bachelorette party destination on a budget has vineyards that provide a breathtaking backdrop to your festivities. You can walk through the greenery, converse with the winemakers, and sample their acclaimed wines.
There is something to do for every bride at Napa Valley. Besides winery and brewery hopping, you and your crew can:
Bike
Hike
Paintball
Fish
Boat
Swim at the public pool
Eat artisan cheeses and charcuterie
Play golf
Visit a museum
Participate in art classes
View art galleries
Watch performances in cinemas and theaters
7. New York City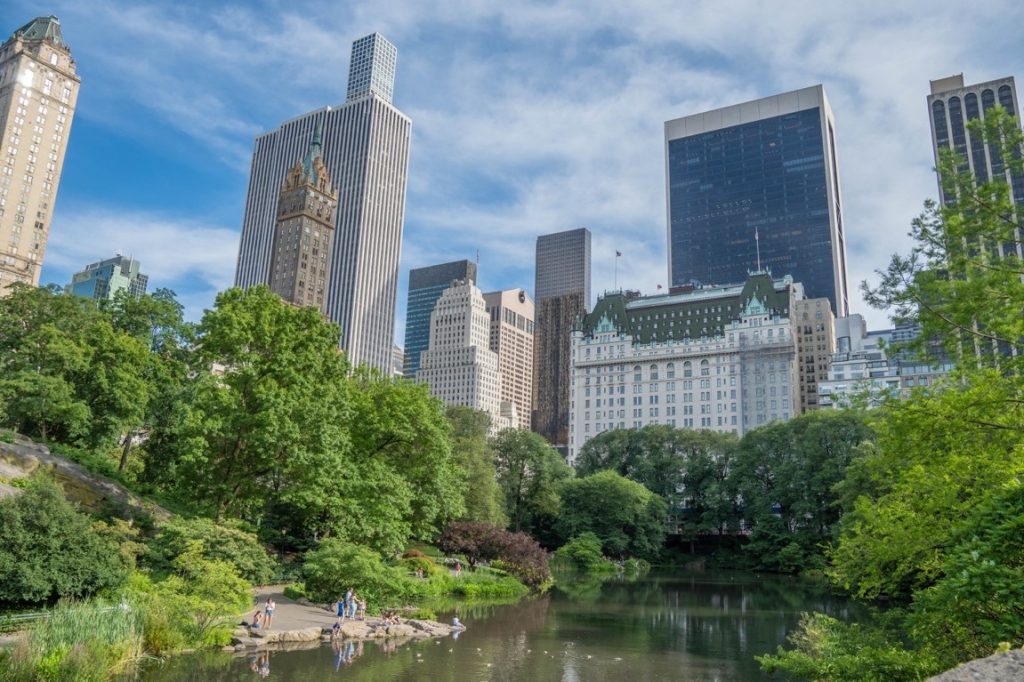 Understandably, as far as bachelorette party destinations on a budget go, New York City is an unexpected item on the list. However, consider exploring the city and its numerous complimentary or affordable offerings if you live in the city or nearby.
New York City has an endless number of rentals on Airbnb, which will be cheaper with more people shouldering the costs. With access to utilities, you can prepare your meals, mix your drinks, and plan at-home activities that cost little to no money.
However, you can explore the city without spending excessive money. There are public areas that do not charge anything for entrance. Examples include Central Park, museums, historic neighborhoods, memorials, libraries, and Wall Street.
You can window shop in the vast number of stores in the area. Even roaming around the boutiques without buying anything can make you feel luxurious.
There are also endless options for food and beverage. You can search for MICHELIN-rated restaurants or walk around the area until you find a diner, hole-in-the-wall, or food stall. You can even make food and bring them outside for a picnic. Happy hour deals are also frequent.
8. Orlando, Florida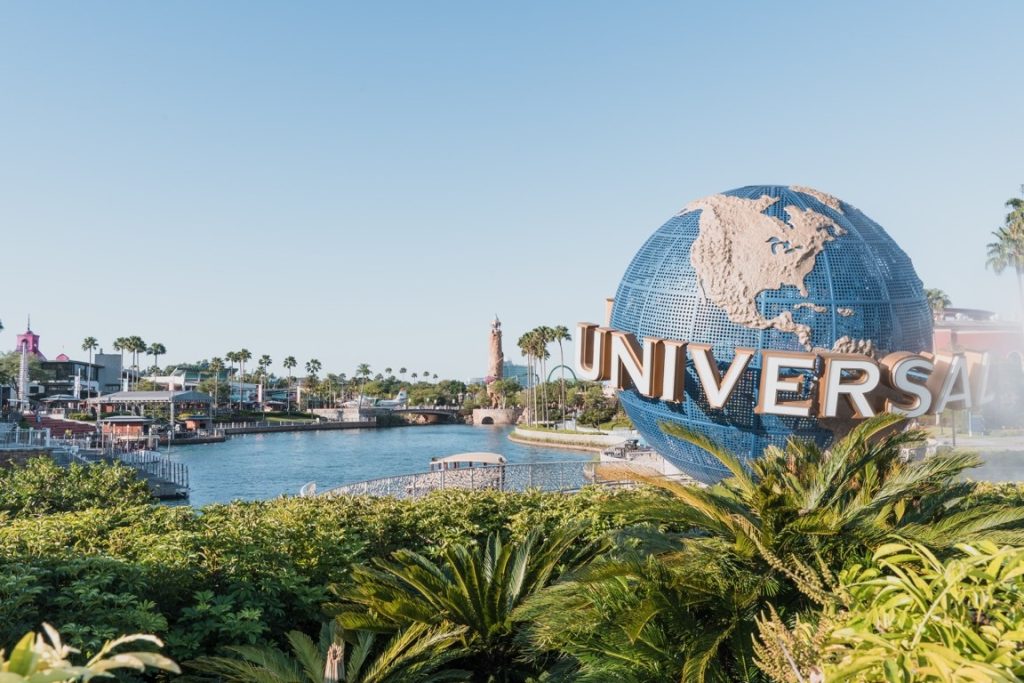 Orlando is a popular tourist spot, especially for its many theme parks. These attractions might have given you the misconception that Orlando, Florida, cannot be on a list of bachelorette party destinations on a budget.
However, given the number of visitors the city welcomes every year, many businesses are ready to accommodate your needs. You can find a resort whose amenities entice your crew: spas, pools, water parks, sports, bars, and more.
For example, the Coco Key Hotel is easily accessible, given its proximity to the theme parks. It also has a water park with heated pools, outdoor pools, poolside bars, water slides, and more amenities.
Another well-known resort is the Holiday Inn Resort Orlando-Lake Buena Vista. Besides pools, they also have a sun deck, equipment rentals for various sports, food options, game rooms, and more.
You do not have to visit the nearby theme parks. Instead, you can take advantage of the services included in your stay. Alternatively, you can explore the local area and find something affordable yet unforgettable.
9. Point Pleasant Beach, New Jersey
Point Pleasant is a township along the Jersey Shore, offering access to breathtaking beaches, high-quality amenities, and various entertainment options.
Along the Boardwalk, vendors sell a wide range of food. You can also play games and go on rides. The beach offers an aquarium, miniature golf, and spots for hunting treasures.
Around the area, you have access to different types of cuisine — whether you want food on the go or a full-service meal. Comedy bars, antique centers, and other recreational facilities are available to serve you year-round.
One of Point Pleasant's main selling points is its picturesque accommodations. They offer a range of cottages, motels, manors, and lodges that your crew can rent for an affordable price. The aesthetics, utilities, and beachfront location will give you an unforgettable experience.
10. Rent a Boat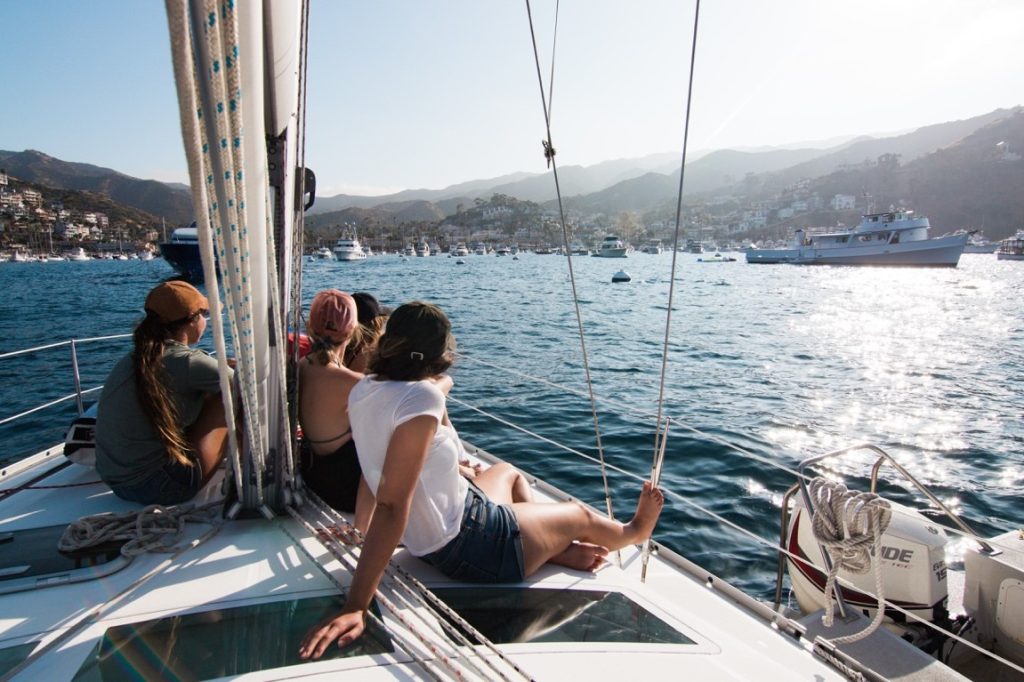 Renting a boat is well-suited for bachelorette parties on a budget. Boat rentals may initially seem expensive, but the larger your crew is, the less you will pay individually. Furthermore, the amount of time you rent the vehicle is also flexible.
You can find boats to rent by word-of-mouth, specialized companies, or listing platforms like Sailo. Sailo offers motorboats, pontoons, yachts, sailboats, and catamarans. However, their services focus on California, Miami, and New York.
You and your crew can find a rental for as low as $250. However, the prices increase depending on the length of the rental, crew inclusions, activities, and destinations. If you have the budget, you can visit various islands along the Caribbean Sea.
11. San Diego, California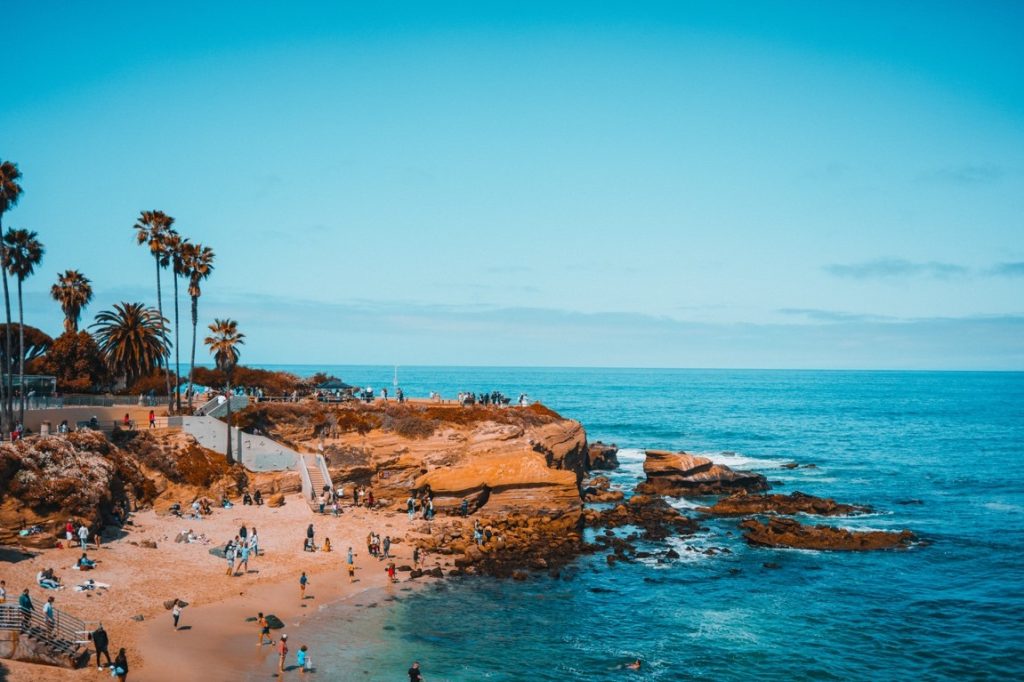 San Diego is a city in California that borders Mexico and the Pacific Ocean. Given its geographic location, there is a trove of stunning beaches. Examples include Pacific Beach, La Jolla Cove Beach, Flat Rock Beach, and South Mission Beach.
If you and your crew live nearby, you can go for a one-day bachelorette party. Bring towels, umbrellas, food, drinks, and everything you need for your itinerary. Make sure to arrive early, as some beaches get crowded and finding parking might become challenging.
If you want to stay for a weekend, there are plenty of affordable accommodations by the beaches. Amenities such as infinity pools, bars, areas for sports, and more can enliven your bachelorette party.
This bachelorette party destination on a budget is great for crews who want to meet more people and make new friends. It is worth mentioning that California is one of the safest states for LGBTQ+ couples, so lesbian bachelorettes can consider holding their parties here.
12. San Juan, Puerto Rico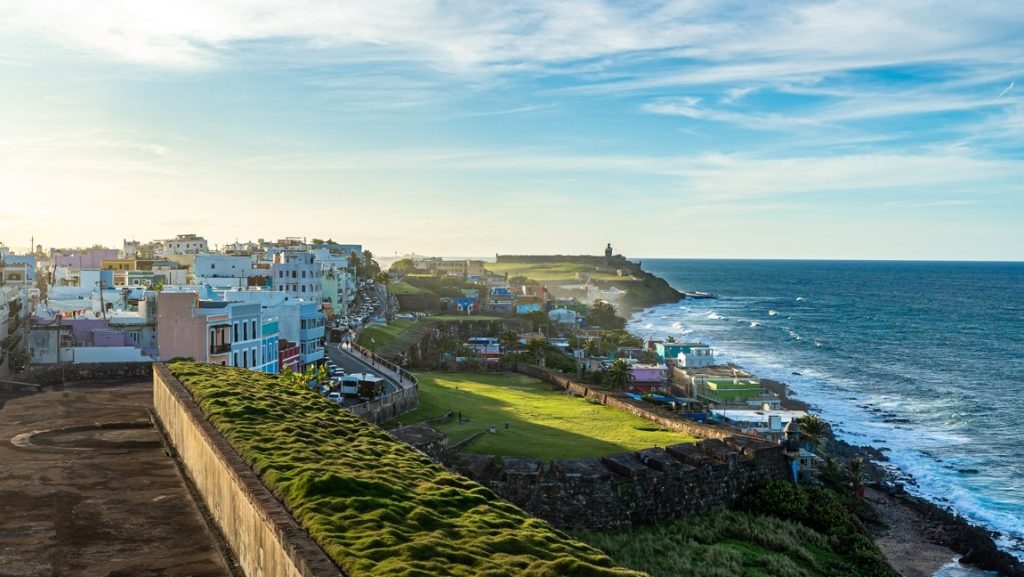 San Juan is the capital city of Puerto Rico; it is also the territory's center of culture and tourism. Since Puerto Rico is an unincorporated territory of the US, you do not need passports or visas to get there. Furthermore, flights are often accessible and low-cost.
Reminiscent of Las Vegas, San Juan offers world-class hotels with excellent amenities, casinos, pools, and more. You also have access to beaches. Before night falls, you can explore the historic city to acquaint yourself with its culture and cuisine.
Take advantage of your resort's or hotel's amenities. You also have the option to continue roaming around San Juan if you want a more authentic experience. Regardless, there is something for everyone in this bachelorette party destination on a budget.
13. Wichita, Kansas
Wichita is a city in the
midwestern
state of Kansas. Although not well-known, Wichita offers a unique and vibrant blend of cultures. With its many museums, public spaces, and food spots, Wichita deserves this mention on the list of bachelorette party destinations on a budget.
Overall, there are 30 museums in Wichita. You can fill your itinerary by hopping between these museums. There is much to learn about the state's culture and history, so a trip to several museums will prove educational.
Wichita also has a bustling entertainment and food industry. You can find many music venues, bars, art exhibits, and other spaces for entertainment. The city is known for its Brew Wagon Tour, which will take your crew to more than three breweries.
Tips for Planning a Bachelorette Party on a Budget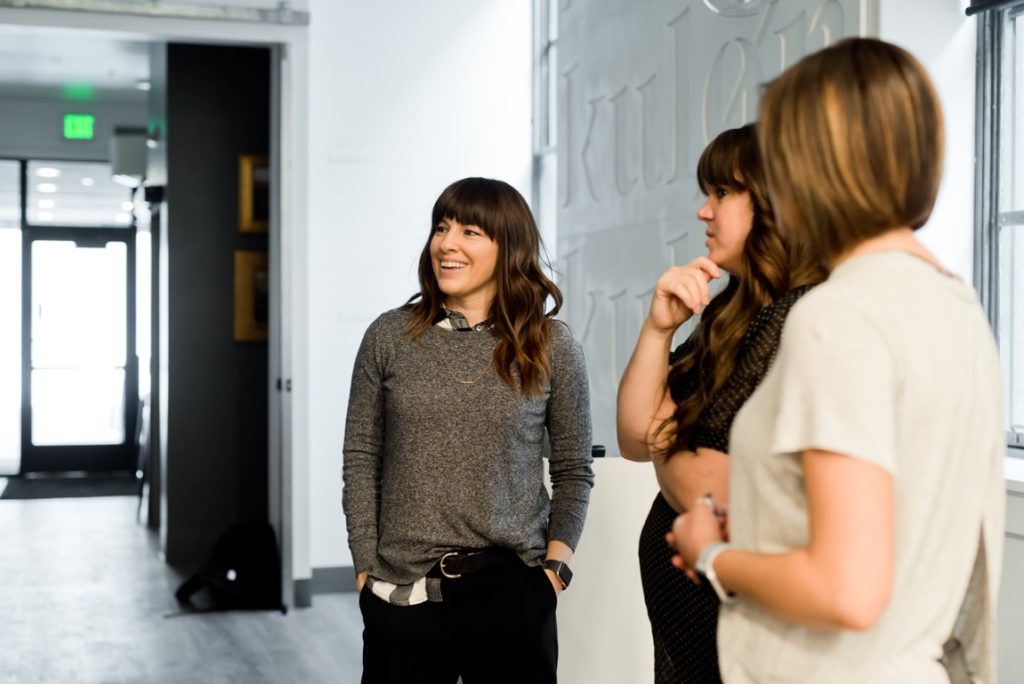 Set the Budget Before Anything Else
Before choosing from bachelorette party destinations on a budget, you must first decide on a specific amount of money. People have different financial capabilities. What you view as a small budget might already be a substantial quantity for another person.
Ask the bridal crew how much they are willing to spend. This conversation might feel awkward or tricky to navigate, as all money-related discussions are. If no one is volunteering an exact amount, you can share what you are capable of spending.
For instance, your budget is $300. One or two bridesmaids might feel that figure is too high, another set might argue that it is too low, and the rest might agree with you. Depending on the responses, try to find a median number with which everyone feels comfortable.
Do not choose a location or create an itinerary without setting your budget beforehand. In most cases, you might underestimate the costs of what you want to do. Have this discussion first, then brainstorm about possible activities and venues.
Pregaming Is Key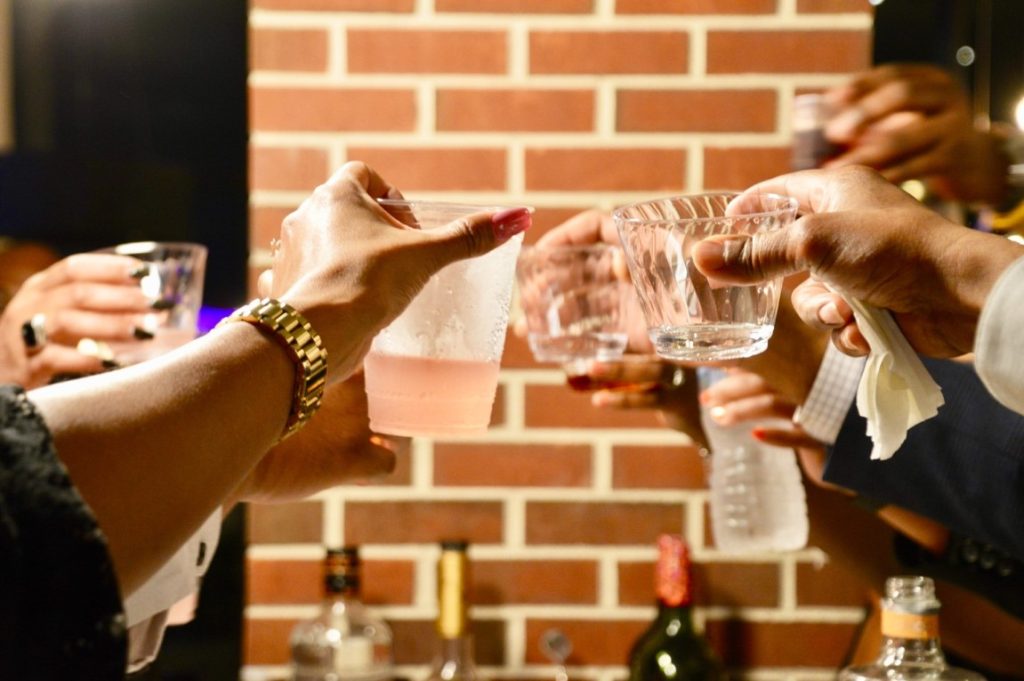 If your crew wants to spend the night in a club or hopping between bars, it is essential to pregame. Pregaming refers to drinking at home — or anywhere that is not your final destination — to get a pleasant buzz.
Drinks at bars can get expensive, especially specialty beverages and cocktails. You prevent yourself from spending more on alcohol than you want by pregaming. Likewise, this act gives you an idea of your limit and how much more you can tolerate.
Sometimes, you can skip pregaming and hold the party at your rental. This option is preferable, as it is both cheaper and safer. One of the guests might know how to mix liquor and produce quality drinks. Oppositely, you can add to the fun by experimenting with beverages.
DIY What You Can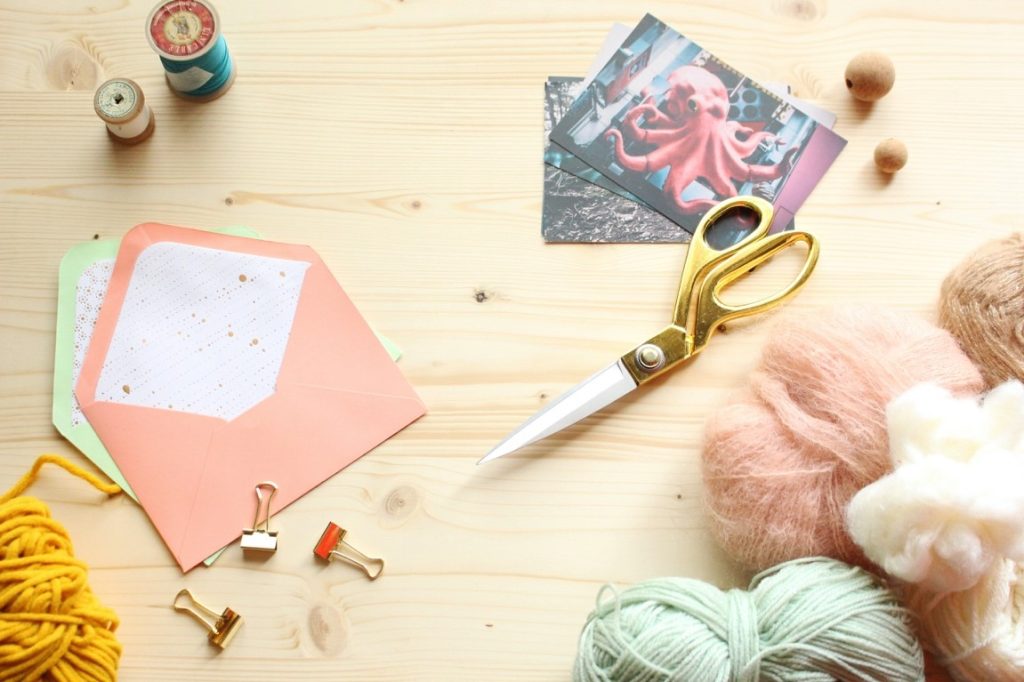 One of the things you spend the most on during bachelorette parties is the decorations. The cost of balloons, garlands, themed tableware, printouts, and other pieces can add up to an enormous figure.
You can find plenty of tutorials online that teach how to create homemade decor pieces. For instance, you can craft fabric or paper flowers instead of buying real flowers. You can also reuse materials that you already used for a different party.
Furthermore, you can also prepare food instead of eating out multiple times. Splurging on fancy dinners is fine, but if you want to do it without worrying about finances, cooking the rest of your meals will help you save. The same principle works with bars and alcohol.
Digitize What You Can
In the same vein, consider choosing digital alternatives if they are available. With these alternatives, you do not have to worry about the cost of printing, mailing, and purchasing pertinent materials.
For example, create your bachelorette party invitation through editing software. Instead of printing them out, send the invites through email. If you use an online alternative to RSVP cards, keeping track of your guests will be more efficient.
Another aspect you can digitize is the games. Many games, such as the emoji pictionary, require a printout on which the players can write their answers. As an alternative, you can use digital quizzing platforms like Kahoot.
Consider Driving to Your Location
As the world starts recovering from the pandemic, more people have begun traveling again. However, airline companies are barely coping with the sudden increase in demand and rising fuel prices.
Therefore, choosing a location to which you can drive is more economical. You and your crew can contribute toward gas money. Moreover, the road trip to your destination by itself is a memorable experience; you can have as much fun as you want in the privacy of the vehicle.
Look into the Area's Off-Season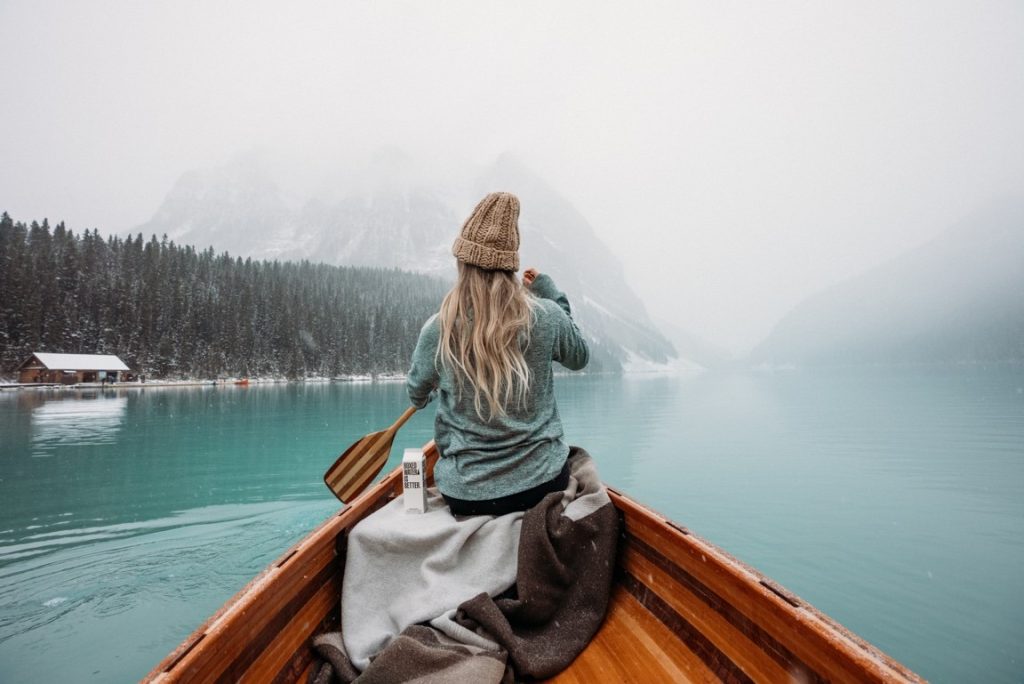 Bridal parties often start planning the bachelorette party months ahead of the event. While choosing your location, consider when the area's "off-season" is. During this time, there are fewer tourists in the area.
Take advantage of the location's off-season if you want a bachelorette party on a budget. Not only will flights be cheaper, but accommodations and activities are also more affordable. You can also avoid large crowds, ensuring a pleasant and safe experience.
However, you must be aware of the possible downsides; there is a reason these locations have off-seasons. For instance, weather conditions might not be favorable in the winter. Particular activities and attractions might also be season-specific.
Support Local
When looking for affordable bachelorette party destinations, staying in your locality is an excellent idea. The costs of traveling to another region, state, or country will overwhelm your wallets. Furthermore, you do not have to pay for rentals like Airbnbs and cars.
Destinations within driving distance, as stated above, are preferable. If you find a suitable venue within walking distance, make your journey as fun and adventurous as possible. Your savings from airfare and rentals will allow you to do more activities while staying within a budget.
Plan Around a Crewmember's Property
If one of your guests offers their beach house, lake house, or other properties, incorporate it into your bachelorette party itinerary. You will save considerable money that you would have otherwise spent on accommodation.
You and your crewmates might be content with staying indoors. You can have an unforgettable time without going outside. You can play drinking games, have a movie marathon, or do whatever you consider fun.
Relax on Purpose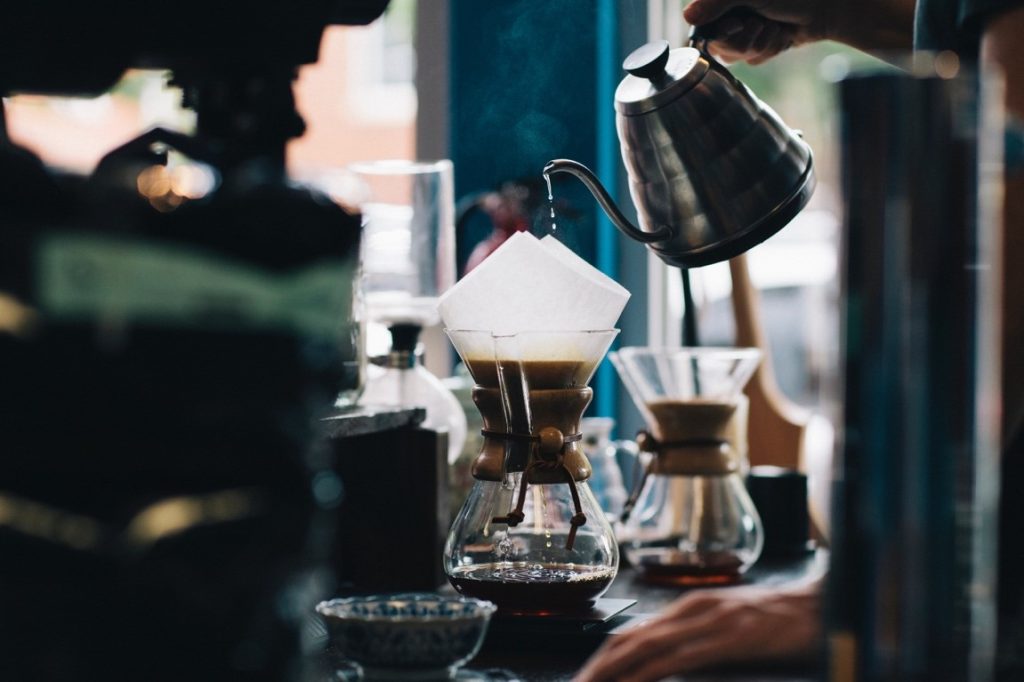 While planning a destination bachelorette party on a budget, you might feel conflicted about the itinerary. On the one hand, you want to fill it with as many activities as possible. On the other hand, you do not want to overwhelm your and your crew's wallets.
One way to make your itinerary feel full without breaking the bank is by intentionally scheduling relaxing activities and resting times. For example, you can walk around the nearby park for a few hours after lunch. You can also share stories, go on photo shoots, and just roam in the area.
Specify these activities on your itinerary. Doing so will prevent you from feeling guilty for doing nothing. Furthermore, having too many high-energy activities might exhaust everyone at the party; it is essential to find a balance.
Opt for a One-Night Party
Most bachelorette parties occur over a weekend, with crews planning two days' worth of activities. However, it might be best to stick to a one-day itinerary for a bachelorette party on a budget.
Firstly, the fewer activities you have planned, the less money you must spend. Likewise, you will pay less for transportation, accommodation, food, and other expenses.
Be Thorough in Your Research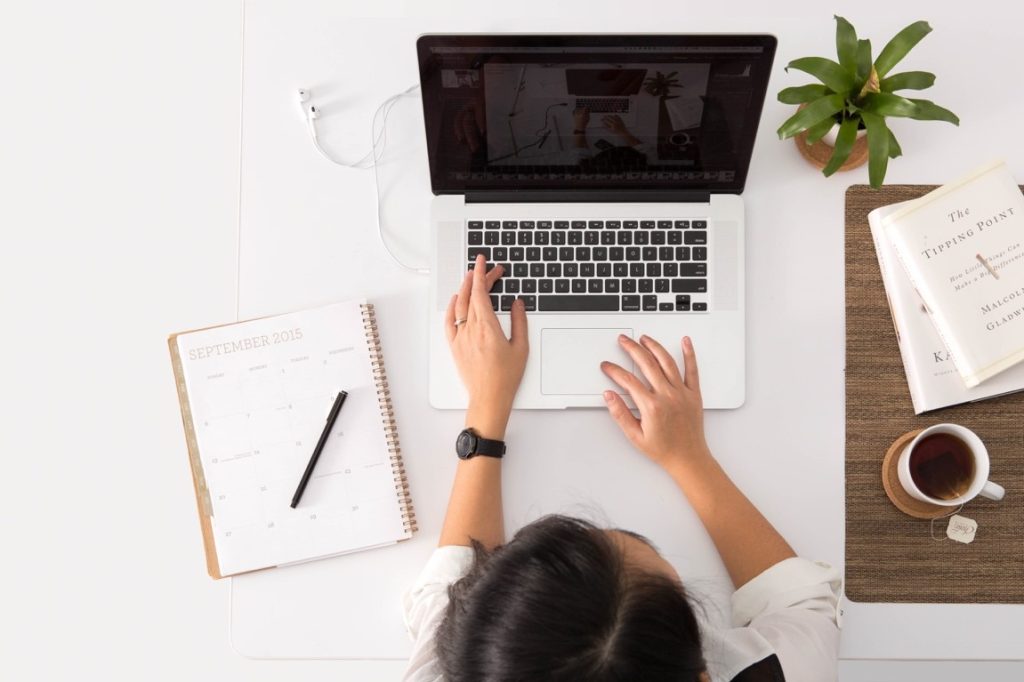 The bulk of planning a bachelorette party on a budget is researching cost-friendly options. Instead of making reservations in the first place you see, try finding better deals or cheaper alternatives. Compare the prices of each prospect and decide which one you prefer.
You must regularly browse websites like Groupon to find coupons, bundles, and discounts. Some venues and companies offer group discounts, while others provide special packages for bachelorette parties.
Sometimes, you might even find free activities that coincide with your schedule. Examples include a fitness class, group hikes, music festivals, outdoor concerts, carnivals, and drag shows. If you know the bride will enjoy it, include it in your itinerary.
Platforms such as Google Flights and Skyscanner will inform you of lowered ticket prices. You can utilize them to make sure you are getting an excellent deal on your flights.
Remember: Traveling Is Not a Necessity
There is a myth that bachelorette parties must include some travel to be legitimate. However, that is not true. With the right combination of games, meals, and activities, an at-home bachelorette party can be just as fun as others.
If you or another member of your crew offers their place that has a private pool or a rooftop, go for it. If you find a nearby Airbnb with luxurious amenities but affordable prices, make a reservation as soon as possible. Make a staycation out of it.
Arguably, at-home bachelorette parties are the best for bridal crews on a budget. You do not have to spend much to have a good time. For instance, if you are a group of Christian bachelorettes, you can consider a spiritual retreat or devotional. These ideas require no expenses at all.
Final Thoughts
Ultimately, bachelorette parties are about celebrating the bride-to-be and having fun. Fun can mean different things to different people. For some, it entails a weekend of bar-hopping and traveling. For others, it involves a slumber party with many games.
It is possible to find bachelorette party destinations on a budget and have an unforgettable time. Any place will be worth it, so long as everyone enjoys and makes new memories.