Bachelor parties do not need to be centered around religion and spirituality to be considered Christian. As long as the activities abide by the teachings of the Bible, such as doing no harm and staying away from sins, then the bachelor party is permissible. Examples of such activities include the Bible quiz bee, going on a road trip, and helping your neighbors.
Below is a list of 26 ideas you can incorporate into your Christian bachelor party. Moreover, how to plan a Christian bachelor party is also briefly discussed. Lastly, tips for the perfect Christian bachelor party are given.
Ideas for a Christian Bachelor Party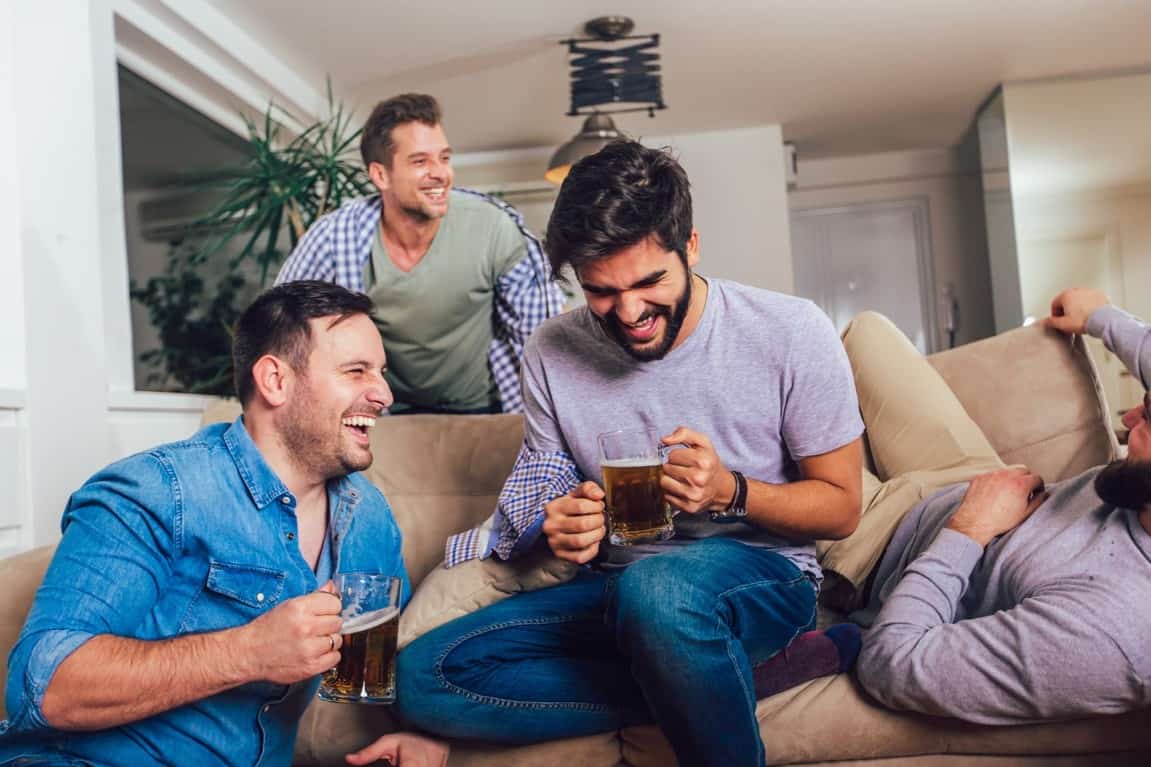 1. Bible Quiz Bee
Bible Quiz Bee is a bachelor party game that tests your knowledge and retention of assorted facts surrounding Christianity as a whole; questions will revolve around Christian teachings, Bible scriptures, and other trivia. The more difficult the question is, the higher the number of points a player will receive upon providing the correct answer. Here are some questions you can start with:
What is the last book in the Old Testament? Malachi / The Prophecy of Malachias
What is the name and age of the oldest man in the Bible? Methuselah, 969 years
How many wives and concubines did King Solomon have? 700 wives and 300 concubines
What is Goliath's height? Nine feet, nine inches
What are the two books in the Bible named after women? Esther and Ruth
What is the last word in the Bible? Amen
What does God's name "Jehovah Rapha" mean? The Lord who heals
What sign did God give to Noah as a promise to never destroy the earth again? Rainbow
What is the name of the first king of Israel? Saul
What is the shortest Bible verse, and what does it say? John 11:35, "Jesus wept."
What is the longest name mentioned in the Bible? Mahershalalhashbaz
The traditional way of facilitating a quiz bee is to give each player a dry erase board and marker with which they will write their answers. However, you can digitalize the game by using Kahoot, Mentimeter, or other online platforms. Setting a prize for the winner will increase the players' participation and competitiveness.
2. Brewery, Distillery, or Winery Tour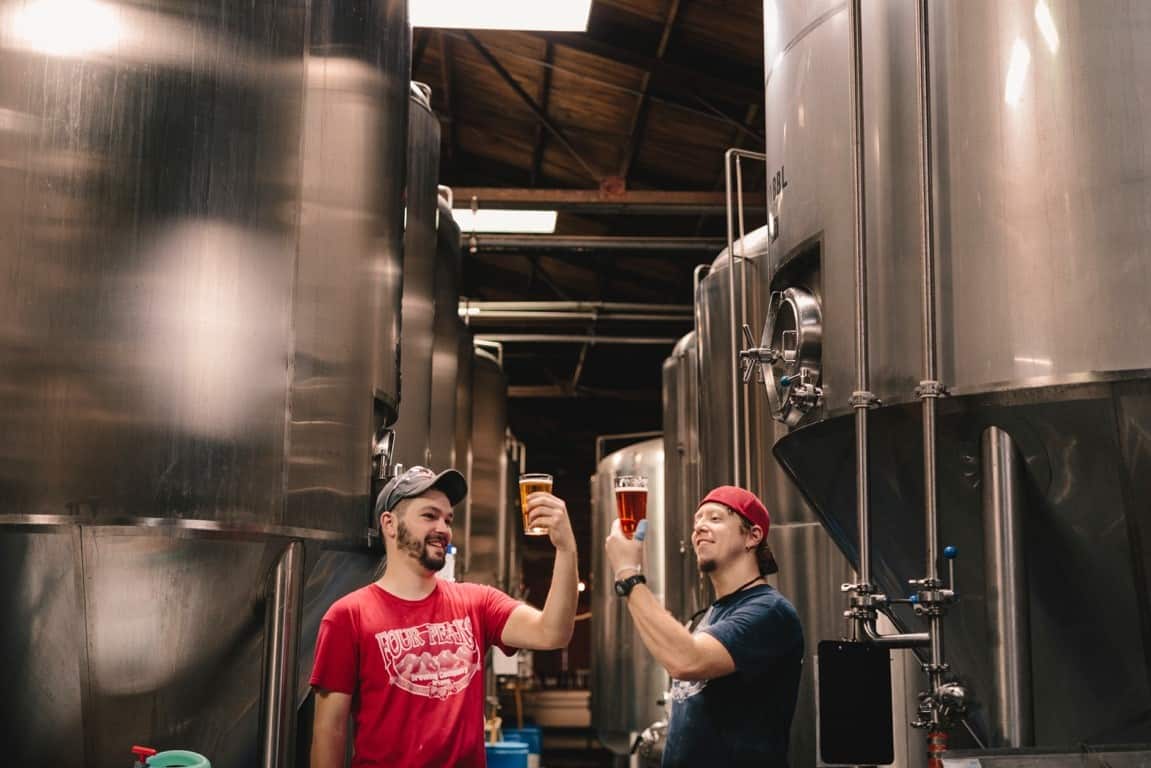 Most, if not all, cities in America have a couple of breweries in their vicinity. A brewery tour involves learning more about the process of making beer, how each company's manufacturing process differs, and guided tastings of their products. This newfound knowledge will make you appreciate beer even deeper and may even result in you finding a new favorite.
If you and your groomsmen prefer other alcoholic beverages, you may look into going on a distillery tour instead. For wine connoisseurs, wineries and vineyards also offer tours and tastings. All three venues operate under the same principle: to educate people about the process and to provide tastings for a diverse range of beverages.
3. Brew Your Own Beer
Homebrew starter kits are one of the most engaging and unique bachelor party gifts any groom or groomsman can receive. Using the kit can be a fun activity you can include in your itinerary. Not only will it test your teamwork and camaraderie, but it will also make you appreciate the beer you drink even more. Moreover, this might even pave the way for a lifelong hobby.
It is a common misconception that the Bible condemns alcohol. However, it is actually viewed as a gift from God for celebrations and gatherings. According to Christian teachings, alcohol makes life happier and more enjoyable. As with everything else, though, you must drink in moderation; too much drinking is considered a grave sin, especially once it starts making you unreasonable and irrational.
4. Camping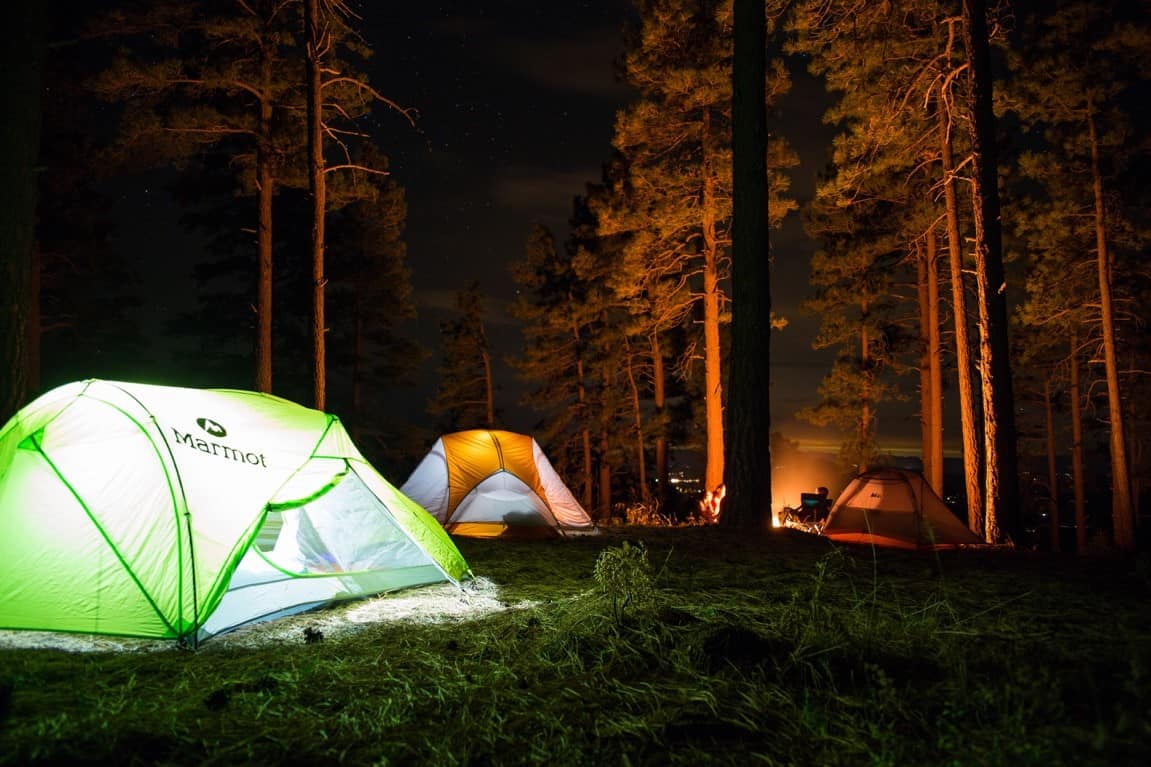 If you and your groomsmen are adventurous and love the outdoors, camping may be an excellent idea for your Christian bachelor party. It brings you closer to nature and makes you appreciate God's creation. Activities in a camping-themed bachelor party include telling stories, making jokes, singing, and playing games around a campfire.
You can have the authentic experience of camping, which involves setting up tents in a clearing. However, since your bachelor party is a special night, you should consider renting a cabin or lodge. Many private companies and state parks offer these options, along with additional amenities.
5. Donating to a Cause or Organization
Some grooms or groomsmen might not like parties overall. They each have their own reasons, be it financial, personal, or physical. As an alternative, everyone can contribute a certain amount of money — and even organize a fundraiser — that will be donated to the groom's choice of foundation or charity. Here are some examples of causes you can fund:
School supplies for kids in a public school
Appliances to be used in a community center
Playgrounds for kids in the neighborhood
More books for the community library
Renovations of the local church
You may include an engraved brass plaque to your donation, indicating who made the donation and when. For example, it may say "This playground was donated by (groom's name) and his good friends on (day of the bachelor party)." However, this is completely optional.
6. Enroll in a Survival School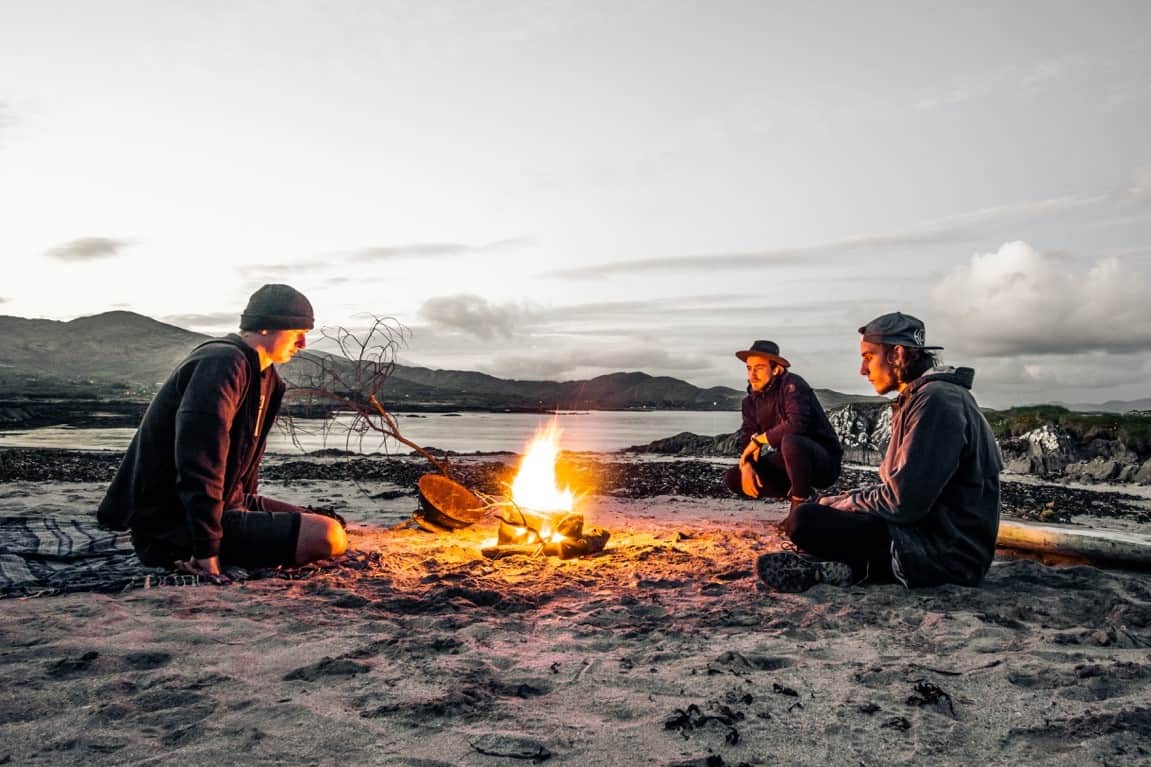 As the name of the institution denotes, a survival school teaches its students pertinent skills that will help them endure unexpected situations. While specific programs differ, there are fundamental abilities that are offered everywhere: building a shelter, foraging for food, finding drinkable water, and starting a fire, to name a few.
Commonly, survival schools offer lessons that last from a few days to an entire week. However, some institutes have one-day programs that focus on a specific skill. If you or any of your groomsmen end up liking the teachings, you can participate in their months- to year-long comprehensive immersion programs. Here are some survival schools you can look into:
7. Fishing
Fishing is an outdoor bachelor party idea that will make you one with nature for a whole day. Although many still view bachelor parties as high-energy, rambunctious affairs, relaxing and tranquil ideas such as fishing also make for a memorable event. Additionally, the act of fishing and fishes themselves are also prominent features of the Bible.
Fishing will also allow you to slow down, reflect, and meditate. Take this time to mentally and emotionally cleanse and strengthen your relationship with God. These will all help you prepare for the new chapter in your life.
8. Go on a Road Trip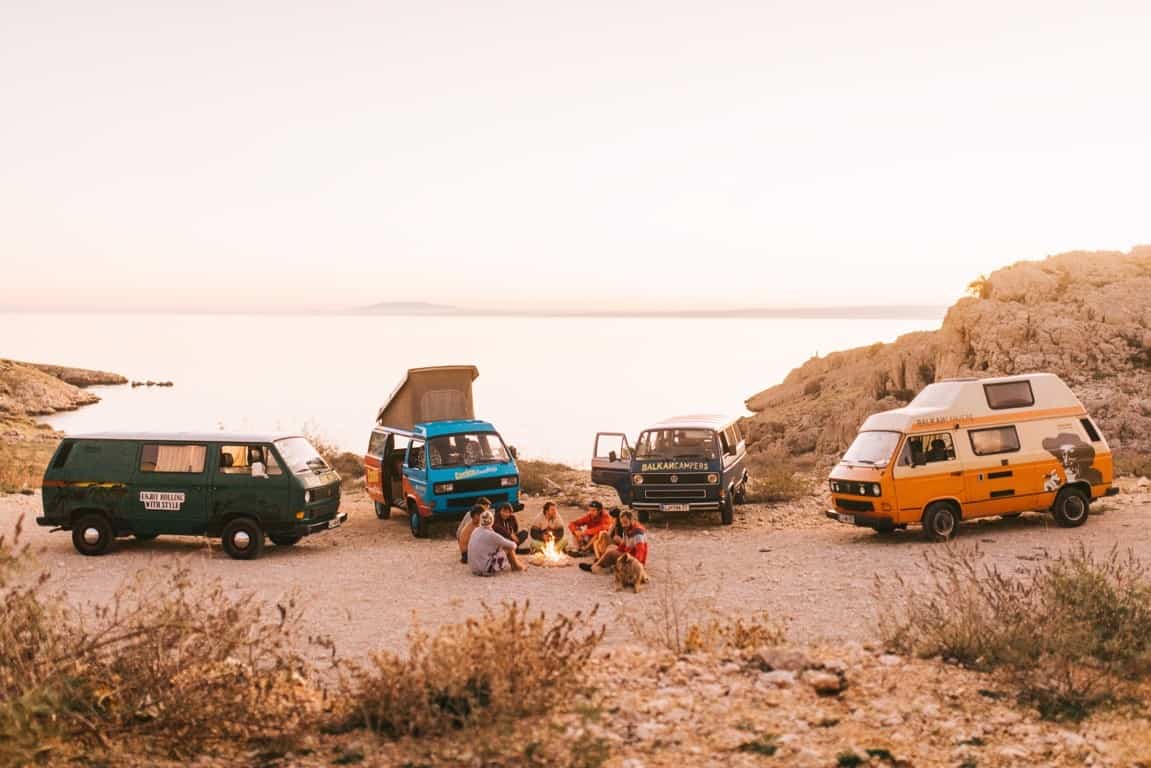 Similar to camping, if everyone is highly into traveling, then a road trip is an excellent way to celebrate a bachelor party. Road trips may require a little more planning than other ideas: you have to think of the route, necessary stops, destinations to visit, weather and traffic conditions, and so on. You can dedicate an entire day or spend a weekend visiting various areas.
To make your road trip more comfortable and convenient, consider renting an RV. There is more space for all of you to move around; some RVs have amenities such as a kitchen, multiple bedrooms, and their own toilet. Having these utilities may give you more time and freedom to explore.
9. Hit the Barcade
Barcades, the combination of bar and arcade, are seeing a rise in popularity; they blend the nostalgia of childhood arcade games with the buzz of alcohol. You and your groomsmen can play together or even against each other in the games offered by the establishment.
10. How Well Does the Groom Know the Bride?
This bachelor party game is a variation of the popular bridal shower games "He Said She Said" and "Bride and Groom Trivia." The best man is tasked to come up with questions about the bride. He will then ask the bride for the correct answers; to add more entertainment to the game, the bride can film herself saying the answers, the video of which will be shown at the party.
Here are some questions you can include in your version of the game:
Who is her celebrity crush?
What is the title of her favorite book?
What Bible verse does she always live by?
What is her favorite meal to cook?
How does she usually unwind after a stressful day at work?
What is one thing she cannot live without?
What is her biggest pet peeve?
11. Karaoke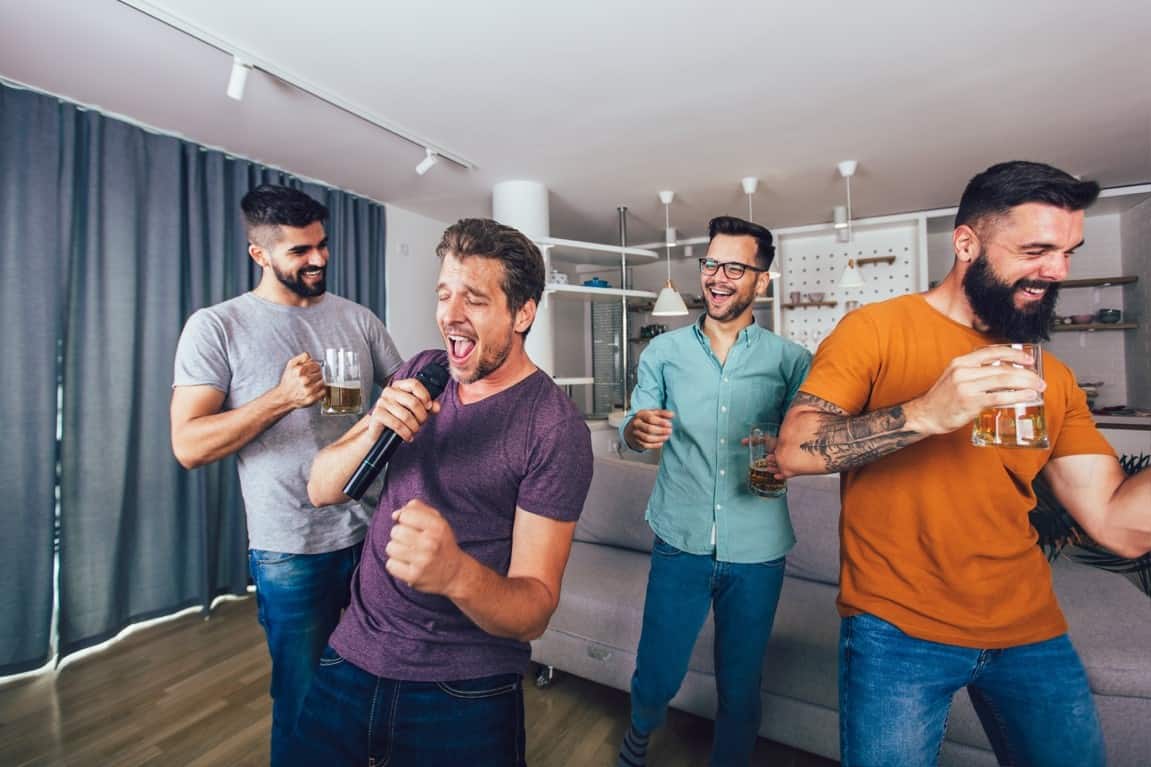 Visit a nearby karaoke bar or host one at any of the groomsmen's houses; belting out your favorite song while drunk makes for quality entertainment. Not only will a karaoke bachelor party provide endless amusement, but it will also be a night to remember for the rest of your life. You can have duets, sing in a group, and even have backup dancers; make sure to get a lot of footage so you can fondly look back at these memories in the years to come.
12. Learn Something New
There are endless options for one-day workshops and classes you can join to enhance your skills and talents. Make the groom choose one of his hobbies or passions that he would like to see his groomsmen try. Here are some activities you can keep in mind:
Dancing
Painting
Cooking
Woodworking
Pottery
13. Love Thy Neighbor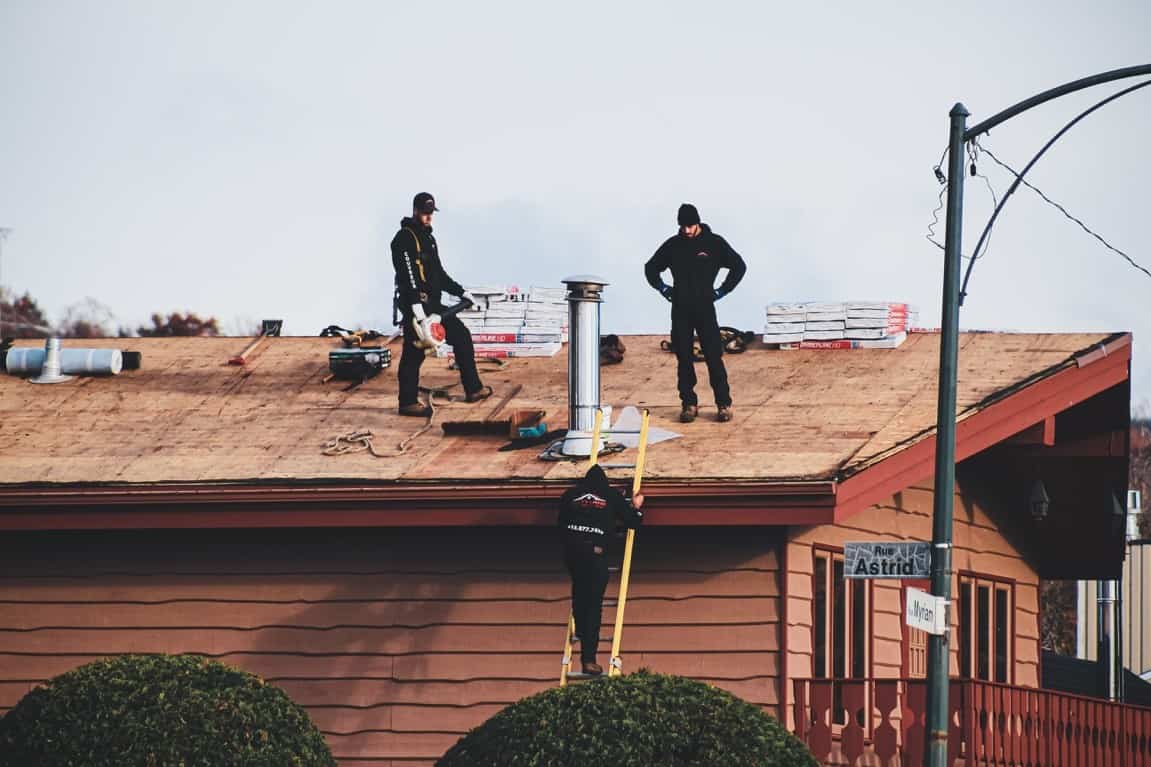 One of Christianity's main tenets is to love our neighbors, and Christians are encouraged to give help to those who need it. You can incorporate these core values into your bachelor party by knocking on your literal neighbors' doors and asking them if they need assistance with anything. Some acts of kindness you can do include:
Attending to household repairs
Mowing the lawn
Cleaning swimming pools
Buying groceries
Providing company
Taking care of their kids
Tending to their garden
These acts will be especially appreciated by the elderly, single parents, people with disabilities, and veterans. However, regardless of who your neighbors are, extending assistance is one of the most Christlike of actions; you can even make this a yearly tradition with your friends. You can end the day by having a barbecue, dinner, or drinks with your groomsmen.
14. National Park
Although national parks are more popular as a wedding location, they are also splendid venues for a chill bachelor party. This is especially true if the groom and groomsmen love to spend their time in nature. There are hundreds of national parks and state parks in the United States to choose from, each with its own attractions and activities.
If you visit multiple national parks, make sure to avail of a passport book so you can collect stamps from each destination. The stamps themselves are free and can be acquired at the park's visitor centers and ranger stations.
15. Paintball
Paintball is a competition between teams wherein you eliminate players from the opposing team by shooting them with dye-filled capsules that burst upon impact. The weapons used are typically low-energy and will not hurt you too much; people compare the feeling of being hit to a flick or snap of an elastic band. Paintball companies provide padding and other protective equipment to minimize pain.
There are indoor and outdoor venues in which paintball can be played. The field of play has terrain that players can use for tactical cover. The ultimate goal to win a game of paintball ranges from being the last team standing, capturing the flag, or scavenging the area for hidden items.
16. Pilgrimage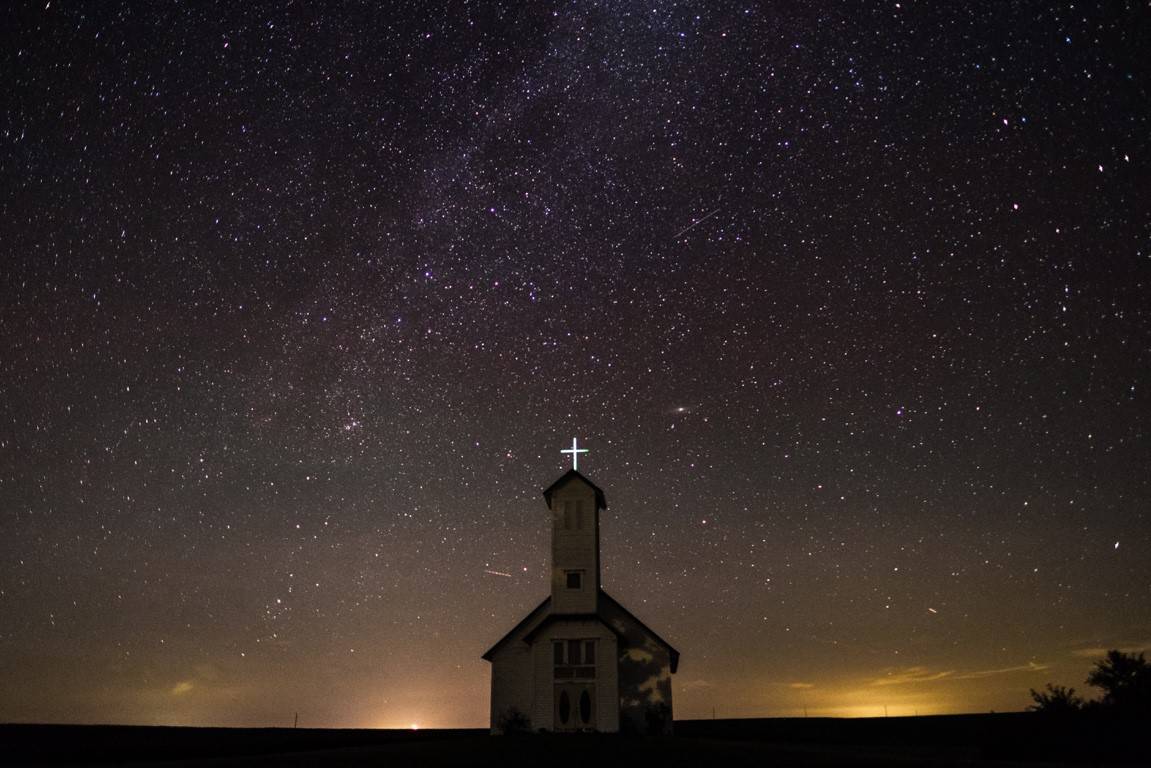 A pilgrimage is defined as any journey initiated with a religious motive. The destination can be a place of worship or any location with spiritual significance. For Christians, these destinations are usually churches. There are many walking trails throughout the country, examples of which include:
National Shrine of Our Lady of Good Help (Wisconsin)
National Shrine of Our Lady of La Salette (Massachusetts)
21 California Missions (California)
Basilica of the National Shrine of the Immaculate Conception (Washington, D.C.)
San Antonio Missions (Texas)
Peregrine Cancer Shrine (Arizona)
These pilgrimages combine religious experience with the serenity of being in nature. As you walk the trail, take the opportunity to reflect on yourself and your relationship with God. Undertaking a pilgrimage with your closest friends is a unique and unforgettable experience that will make you closer to each other and the Lord.
17. Play Sports
If you and your groomsmen are fans of a particular sport, you can make that the theme of your Christian bachelor party. Healthy competition is a great way to strengthen bonds between friends, as well as literally strengthen your body because of physical exertion. Here are some sports you and your groomsmen can play:
Badminton
Baseball
Basketball
Football
Golf
Soccer
Softball
Tennis
Volleyball
There are plenty of options for venues once you have chosen the sport. Public parks, empty fields, and courts are readily available; one of the groomsmen can also volunteer their backyard if it can accommodate the activities.
As the game takes place, someone can grill some patties and hot dogs on the side. Another person can bring a cooler and fill it with alcoholic beverages. The result is an amazing day that will not break anyone's bank.
18. Rent a Small Theater
Some indie theaters rent their premises to small groups. If you and your groomsmen are film buffs, then this might be the perfect venue for your bachelor party. Scout your area or search online for local indie theaters and get in contact. Make sure to ask the staff if you can bring your own food and beer or if you have to purchase from the establishment.
19. Restaurant Hopping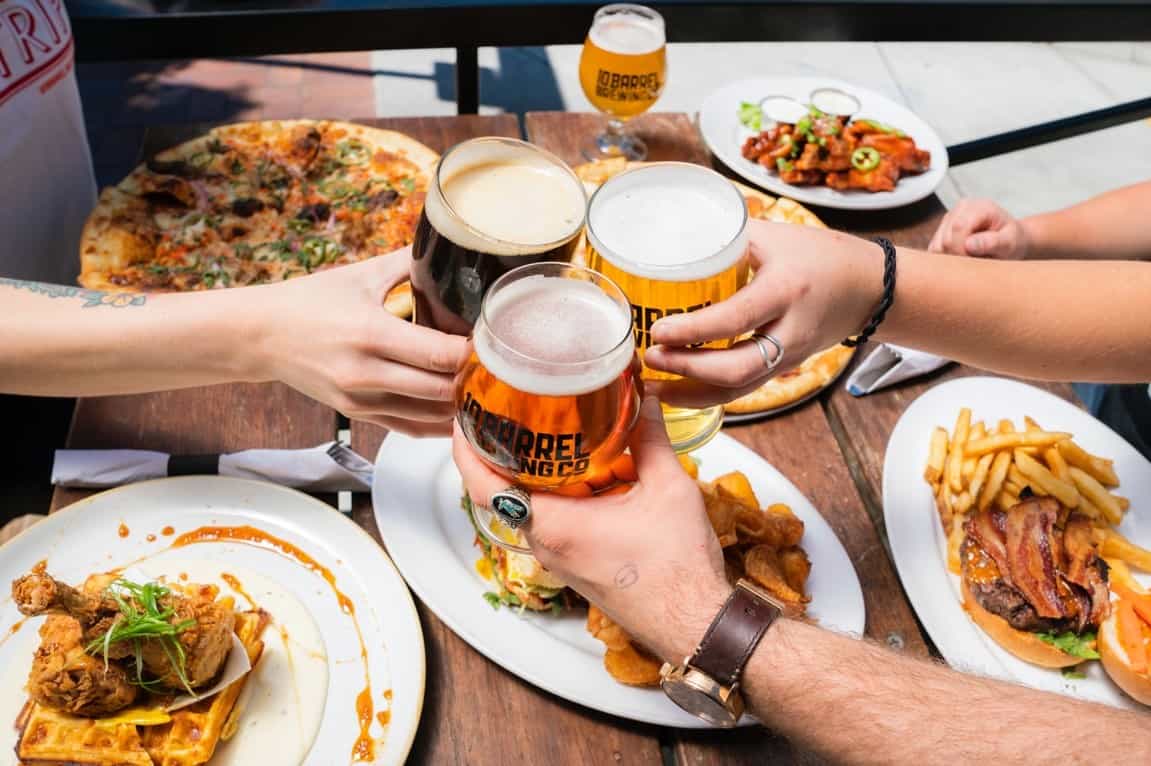 A simple yet memorable way to celebrate your bachelor party is to travel the world through various cuisines. Every city has a plethora of restaurants that serve food from different cultures. You may visit old haunts, childhood favorites, current preferences, and try new places.
For instance, you can order meals and desserts from Greek, Indian, Mexican, and West African cuisine. Be careful not to eat too much early on, though, as doing so may cut your adventure short.
20. Scavenger Hunt
Scavenger hunts are a popular choice of activity for bachelor parties. Equipped with a list of items, the groom and his groomsmen will explore a certain area to try and find as many items as possible. Every item has a corresponding number of points, which depends on how difficult it is to accomplish. Here are some examples of things to include in the list of items for a scavenger hunt:
A postcard of any city or country other than the one you are currently in
Empty box from an Amazon delivery
A Bible
An old picture with the groom
A calendar from any year before the 2000s
A rosary
Take a picture with a white dog
Make someone laugh with a dad joke
Find another groom-to-be having a bachelor party
Find someone with the same name as the bride or groom
Items can be placed in a bag as you collect them; however, tasks require photographic or video evidence. The groom or the best man will then act as the arbiter who decides whether points will be awarded.
21. Staycation
Together with your groomsmen, you can rent an Airbnb in a different part of town — or in a different state altogether — for one night or a weekend. Different listings will have different amenities; some may have a private swimming pool, a billiard table, a rooftop, and so on. A staycation will make for a chill but still memorable bachelor party.
Having an Airbnb in a destination will also make exploring more convenient. You have a place to safely leave your belongings, cook your own meals, and rest in between activities.
22. The Last Supper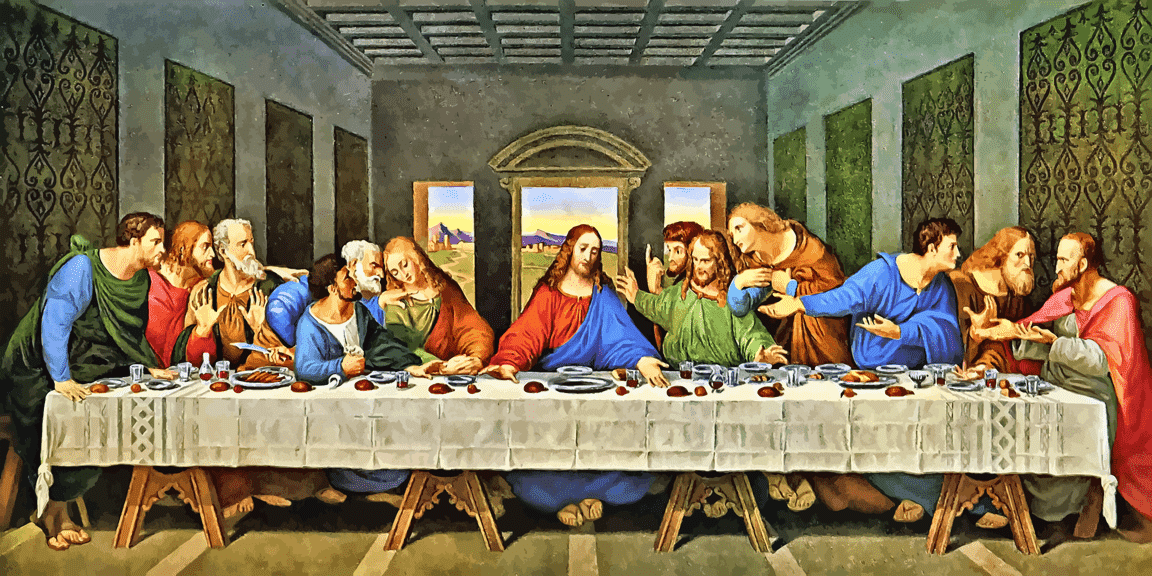 The Last Supper is one of the most well-known and referenced Biblical events; it is the scriptural basis of the Eucharist or the Holy Communion. As denoted by its name, the Last Supper is the last meal Jesus shared with His disciples.
The event was immortalized by Leonardo da Vinci in his late 15th-century mural painting in Italy. The groom and his groomsmen can recreate the image by placing tables together, draping a tablecloth over them, and then eating dinner side-by-side. The groomsmen also have the option to dress like one of the disciples, while the groom sitting at the center can emulate Jesus.
Although this idea might be viewed as offensive by other Christians, as long as you are doing it from a place of love, respect, and worship, then it is perfectly fine.
23. Throw a BBQ
Backyard BBQs are relatively simple to plan and easy to execute; all you need is a backyard, a grill, and food to eat. While someone cooks, another person can be in charge of plating the food or making burgers. Another person can take care of the drinks, while another acts as the DJ and plays music in the background. Once the food is cooked, everyone can sit by each other and tell stories, make jokes, and play different games.
24. Video Game Night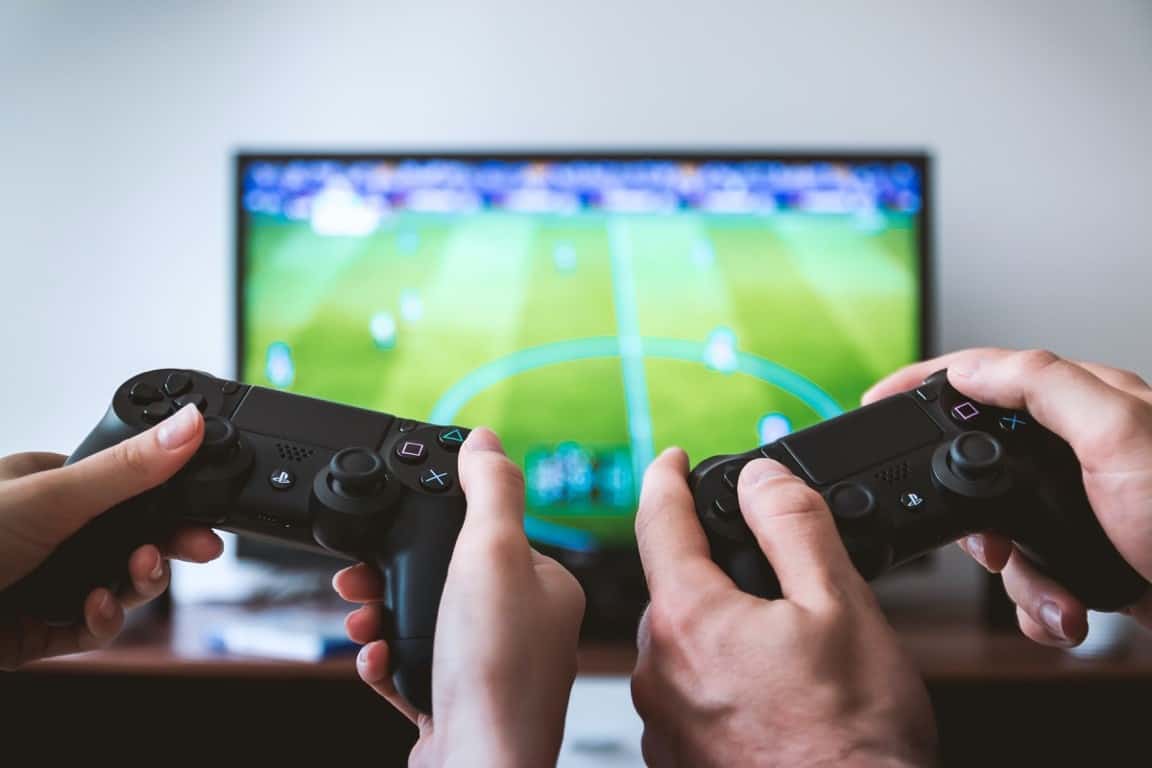 Every groom and every groomsman are different; while some may prefer an adventurous bachelor party, some may want to simply stay at home. For the latter, a video game night is a thrilling way to bond with one's closest friends while partaking in a shared interest. You can even organize a tournament within your group and make it a competition.
The benefit of a video game night is that even friends from a different state or country can join. If they cannot physically make it, they can virtually join the games through servers and online platforms such as Discord and Zoom.
25. Virtual Reality Escape Rooms
Escape rooms have been a popular activity among friends for years. The technological advancement in recent times has allowed for a more immersive and creative experience: virtual reality (VR) escape rooms. The mechanics are the same as a traditional escape room, which is to find clues, solve puzzles, and accomplish tasks to move the storyline forward.
VR escape rooms can offer more diverse plots and missions for the players to achieve. Moreover, they can stimulate all five senses: the temperature of the room can change, different weather conditions can be simulated, and so on.
26. Watch a Live Sporting Event
Compared to other Christian bachelor party ideas on this list, watching a live sporting event may be among the easiest to execute. Conversely, it may also be among the costliest, as tickets can get relatively expensive. However, if the groom is a big fan of a particular sport, and his favorite team is playing nearby, then this would be the ideal way to have the bachelor party.
How to Plan a Christian Bachelor Party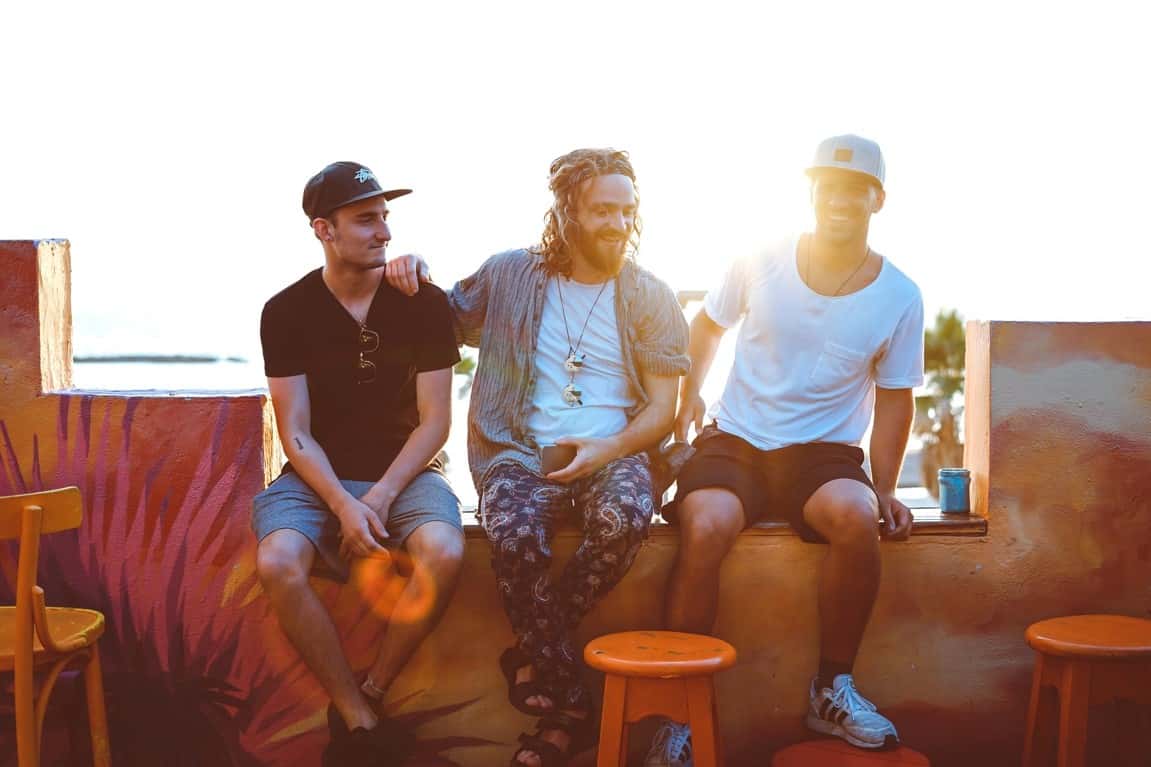 Determine if the Groom Wants a Bachelor Party
Before everything else, make sure the groom wants to have a bachelor party; as mentioned above, not all grooms like to go out and party. This can be accomplished by simply having a conversation with him.
If you want the bachelor party to be a surprise, enlist the help of the bride-to-be or any of the groom's relatives. They can gain this information subtly by inserting it into a mundane conversation or discussion.
Determine Major Details
The major details of a bachelor party include the date, location, and probable budget. This information will guide you as you plan the activities, accommodations, and itinerary of the party. At this point, finalizing the guest list is also a priority. While the responsibility of hosting and facilitating the party falls onto the best man, the rest of the invitees usually splits the costs.
Book Necessary Accommodations and Reservations
In general, bachelor parties are held one to three months before the wedding ceremony. This is done to give the groom and his groomsmen time to decompress after the party. With that said, you are recommended to make pertinent reservations a month or so before the party. This is especially important during peak seasons; if you take care of the reservations too late, you may not get the booking you prefer.
Plan the Itinerary
Once the major details and the guest list are finalized, you may begin outlining the content of the party's itinerary. The list above contains ideas you can include in your own bachelor party. Be mindful of how many you include, as putting too many activities in your itinerary may rush you and stress you out, especially when things do not go according to plan. Allot some time to breathe, roam around, rest, relax, and take pictures.
Tips for the Perfect Christian Bachelor Party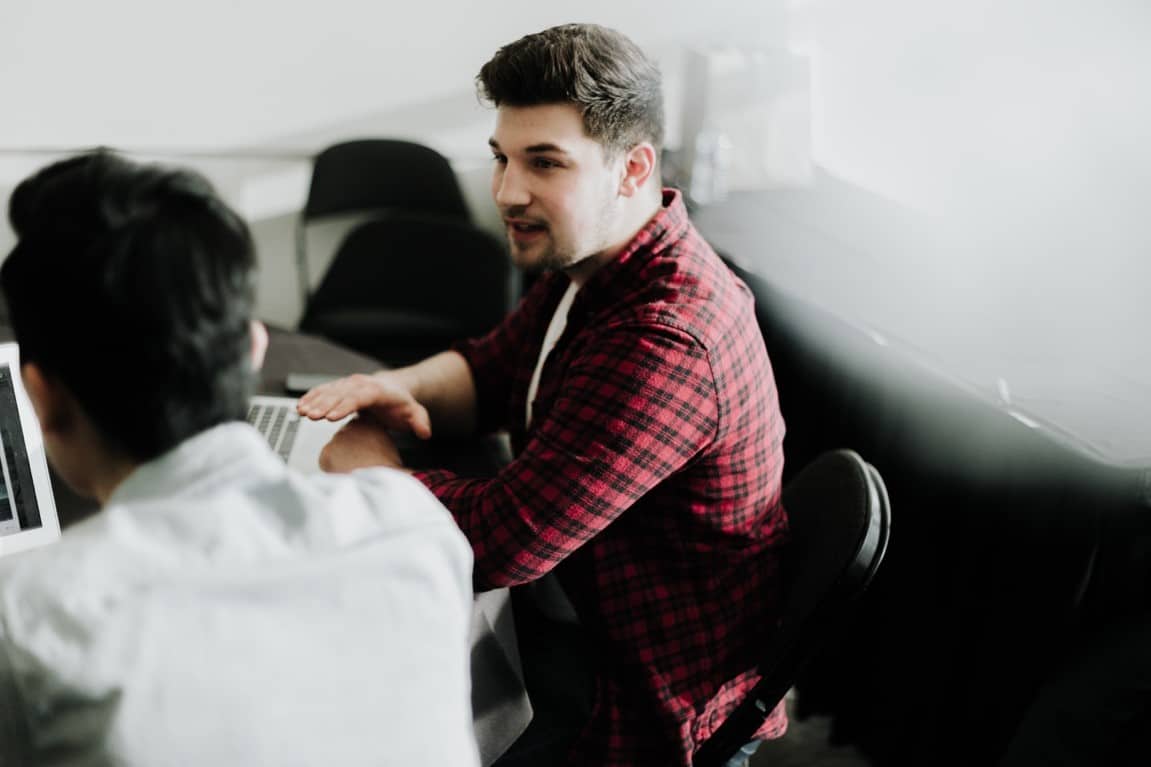 The Groom is Always Right
After all, bachelor parties are held in honor of the groom-to-be and his upcoming wedding. The groom must approve the planned guest list and itinerary; any part he feels uncomfortable or unwilling to do should be replaced with something else. In games and decision-making, he must be the arbiter.
Four Essential Elements of Any Bachelor Party
Fun — simply put, the bachelor party has to be fun. This is contingent on the activities you plan and how you execute them. Having a fun and memorable bachelor party is possible regardless of the budget.
Fellowship — one of the purposes of a bachelor party is to show that the groom has a support network by his side. It is important for everyone at the party to work together, strengthen their bond, and enjoy the day.
Food — any bachelor party is not complete without food and beverages. Regardless of what you have planned, you must have good meals and drinks in between and during the activities.
Ceremony — small rituals such as matching shirts, hats, ties, and other physical remembrances can physically and psychologically elevate the fun.
Mix and Match Ideas
The 26 Christian bachelor party ideas presented above do not have to be in isolation; you can combine multiple ideas to have the ultimate Christian bachelor party. Moreover, if you come up with your own ideas, try to incorporate them with those already mentioned to make your bachelor party even more memorable. Here are some combinations you can consider:
Going on a road trip, fishing, camping
Staycation at an Airbnb, distillery tour, Bible quiz bee
Brew your own beer, throw a BBQ, video game night
Final Thoughts
To reiterate, Christian bachelor parties are not required to revolve around one's faith and spirituality. Rather, it can include any activity that simply abides by God's teachings. The list above presents ideas on how to make your bachelor party as memorable and special as it can be, all while being mindful of Christian beliefs.