Even today, many people still associate bachelor and bachelorette parties with wild nights out that involve strippers. However, that is not always true; there are plenty of ideas for a Christian bachelor or bachelorette party.
Below are 25 Christian bachelorette party ideas, ranging from taking an art class and camping, to having a karaoke night or a simple dinner. A few tips for a successful Christian bachelorette party are also given.
Christian Bachelorette Party Ideas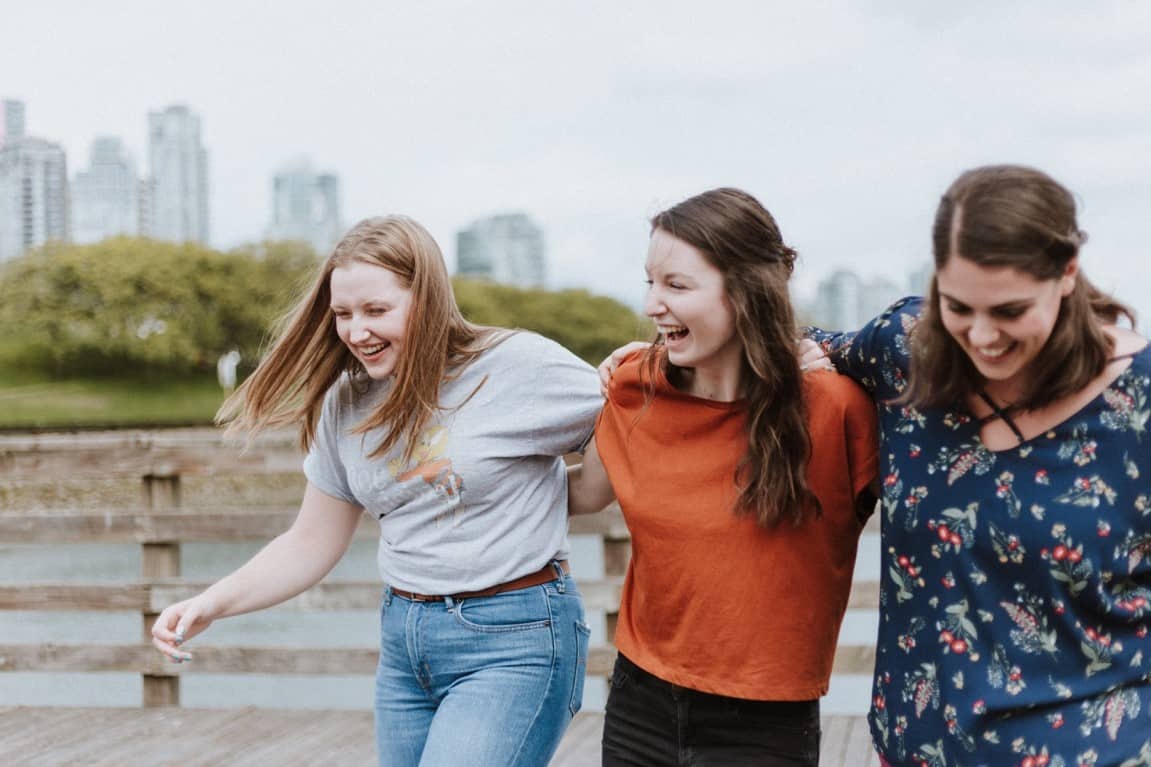 1. Art Class
Signing up for an art class is a relaxing but educational experience for everyone involved. There are plenty of companies, institutions, and locations that offer a wide variety of classes. You can go with the traditional painting class, or go with a different art form, such as writing, sculpting, pottery, and so on.
Once you find a venue, ask them if you are allowed to bring food and beverages to the class. The answer will vary; some venues will provide snacks and drinks themselves, some will ask you to bring your own refreshments, while others will prohibit them altogether.
2. Bride and Groom Trivia
A fun and exciting game you can play at your Christian bachelorette party is bride and groom trivia. Questions about the couple, their relationship, and the upcoming events are listed, and guests will try to correctly answer as many as they can. This is an effective and engaging way to get to know the groom- and bride-to-be better.
3. Camping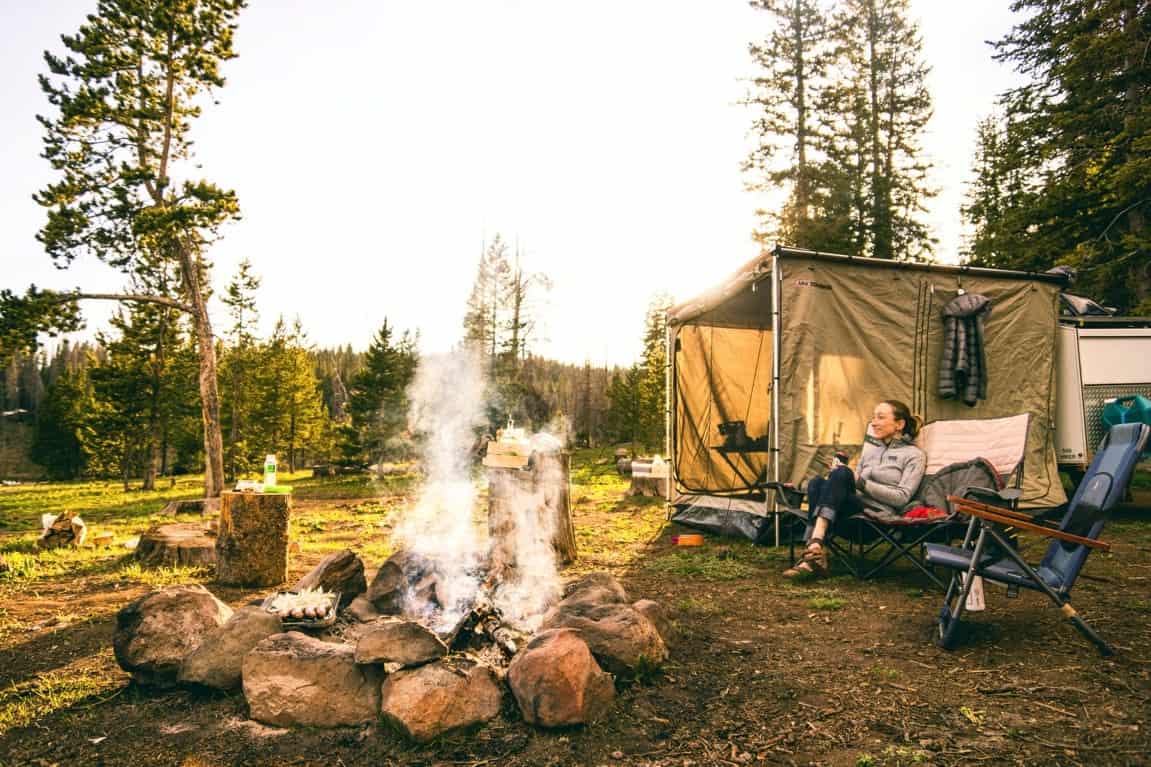 If the bride-to-be is particularly adventurous, camping is a great Christian bachelorette party idea. Pack camping gear, food, and drinks, and go on a mini road trip to your destination. Moreover, you can combine this with other ideas in the list; for example, you can share devotionals with the bride once the camp is set up. You can also bring some instruments, such as a guitar or ukulele, and sing songs around a bonfire.
4. Cooking Class
Cooking is an essential life skill that everyone must master, especially if they are going into a marriage. A cooking class for the entire bridal party is a splendid Bachelorette party idea. No matter how good or bad of a cook they are, they will learn a lot from this class and improve their meal-making capabilities.
Make this idea even more special by checking if the bride's favorite restaurant offers a cooking class. Otherwise, you can search online for cooking classes in your area. If there are no available sessions, you can consider booking a personal chef to host a class for you.
5. Cozy Slumber Party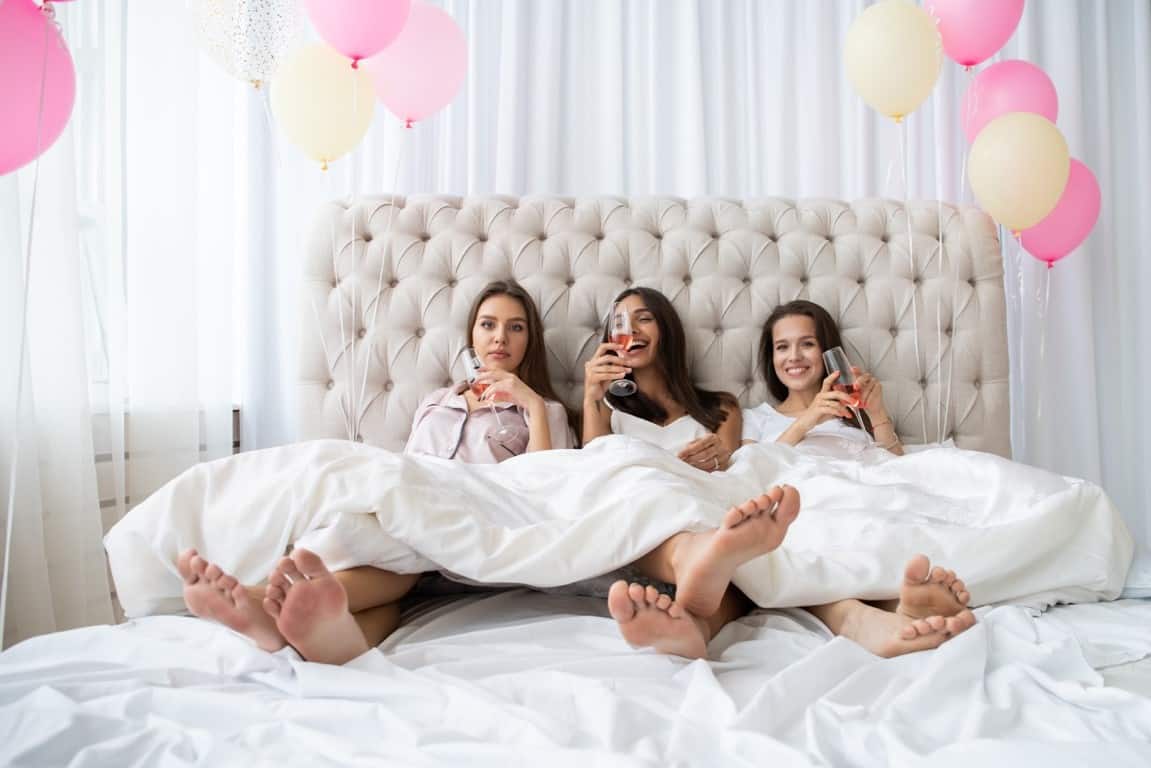 Sometimes, all everyone needs is a good night's sleep. Especially with how busy wedding planning gets, the bride might not be getting enough rest. In this case, a comfortable and lowkey sleepover might be the best Christian bachelorette party idea. Make dinner, hang out and tell stories for some time, and then head off to bed.
To elevate the experience, you can consider preparing and distributing a skincare kit. You can include makeup wipes, a cleanser, a face mask, a moisturizer, and other essential parts of a routine. Likewise, you can wake up early and prepare breakfast in bed for the bride-to-be.
6. Decorating Cookies
Another fun and food-related Christian bachelorette party idea is decorating cookies. Before the party starts, bake a lot of cookies, and organize the materials needed. This may include sprinkles, cutters, frosting, and more. However, if you want, you can include baking in the activity.
7. Fitness Class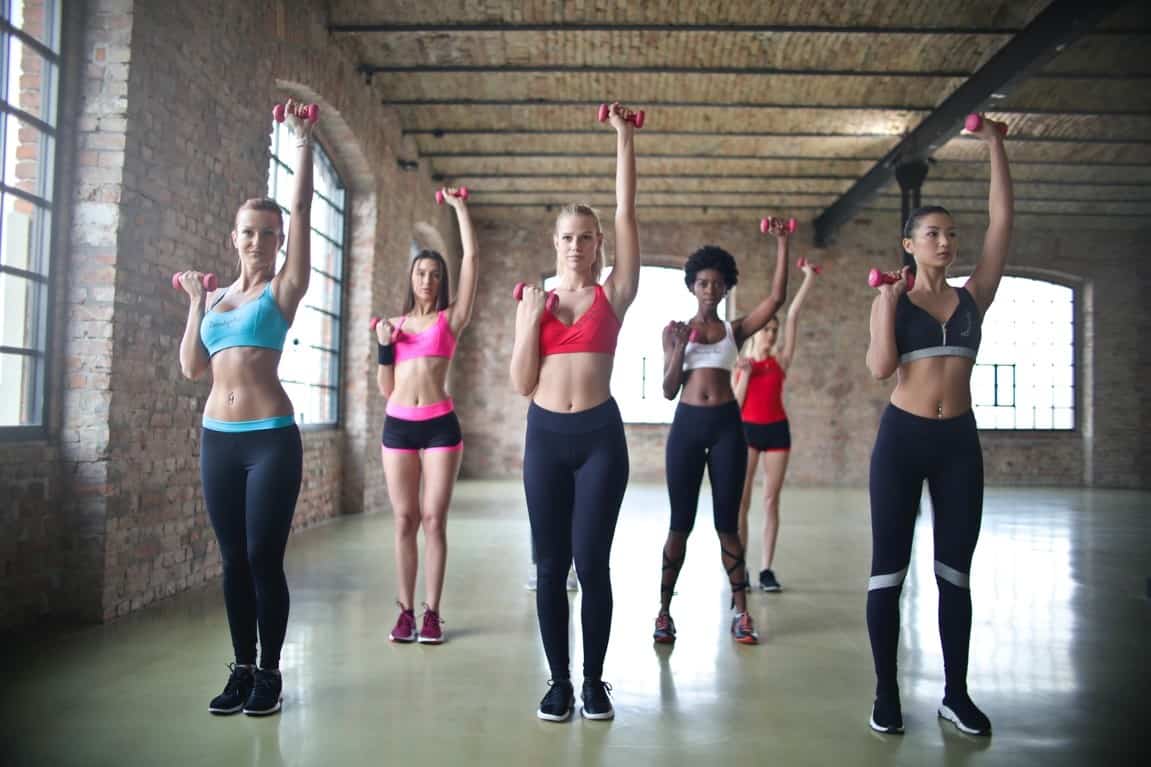 For the active bride-to-be and bachelorettes, a fitness class is an excellent Christian bachelorette party idea. Amid our sedentary lifestyles and the rigors of wedding planning, we might be forgetting to take care of our bodies. A fitness class will not only get you moving and keep you healthy, but it will also be a great way to channel your negative emotions outward. After all, exercising has been scientifically proven to improve your daily mood.
8. Go on a Hike
Another Christian bachelorette party idea perfect for the outdoorsy bride-to-be is going on a hike. Besides an opportunity to bond, a walk through nature also has meditative properties the bride will appreciate. Additionally, if the upcoming wedding will be a hiking wedding, this is a great way for everyone to practice.
9. High Tea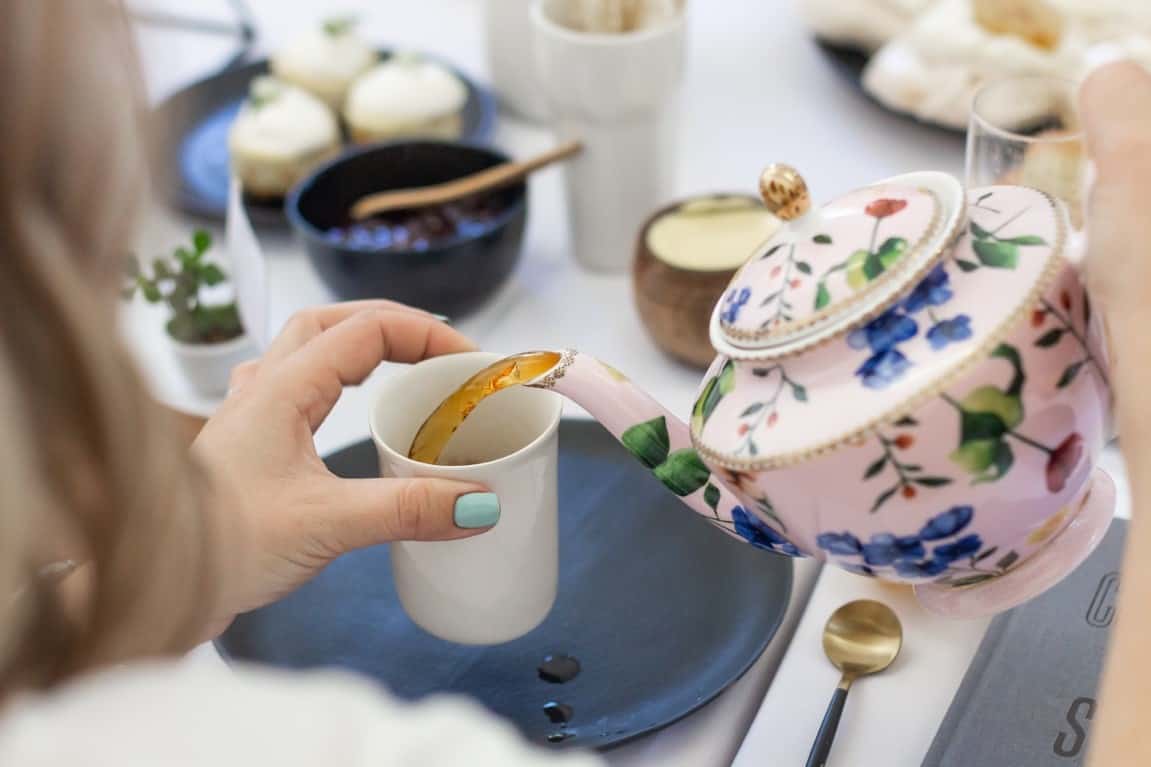 As its name suggests, a traditional high tea involves tea, brunch, and conversations held over the table. Certain cities and locations have tea rooms that offer high tea services. Otherwise, you can procure a lovely tea set and provide the tea and brunch yourself. Regardless, this is a classy and simple Christian bachelorette party idea that will help everyone bond more.
10. How Well Does the Bride Know the Groom?
A variant of the He Said She Said game, "How Well Does the Bride Know the Groom?" involves asking the bride questions about her groom-to-be and checking if she can get the correct answers. Although this is popularly a bridal shower game, it is also fitting for a Christian bachelorette party. Likewise, it is an effective way for the guests to get to know the groom better.
11. Jeopardy
Similar to bride and groom trivia, a game of bridal jeopardy will also help the guests know the couple better. However, this will tap into their competitive side more. Each question is assigned a number of points, and the player or team with the highest points at the end wins. You can expect the game to get intense, which makes for a highly entertaining night.
12. Karaoke Night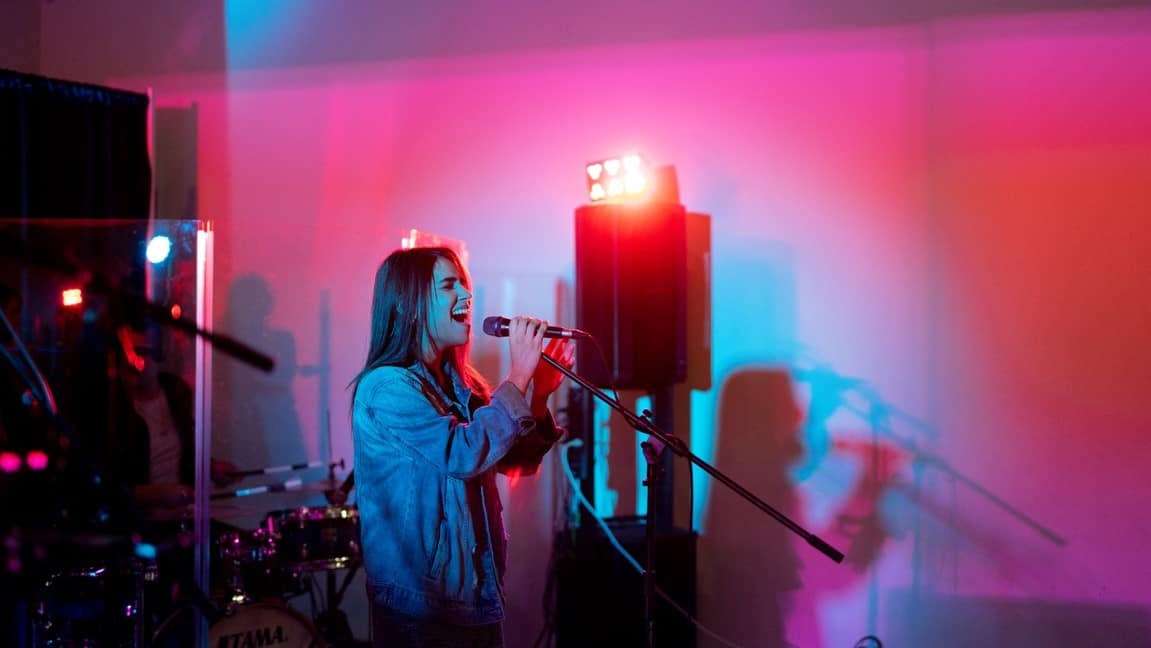 Karaoke nights are versatile, in that you can incorporate one into any special day. Bachelorette parties are no exception. As the night gets older, and more food and drinks are consumed, the party will become more fun. Make sure everyone gets to sing at least one song; likewise, ensure that there is enough space for a dance party.
13. Movie Marathon
A simple yet memorable Christian bachelorette party idea is to have a movie marathon. Since a wedding will be happening soon, a bachelorette party is a perfect time to watch movies in the romance and romantic comedy genres.
If you are already subscribed to a streaming service, such as Netflix or Hulu, then setting up a movie night will require much less work. You only have to prepare snacks, comfortable pillows, some blankets, then you are good to go.
14. Murder Mystery Game
A murder mystery game is an interactive, engaging activity that tasks its players to solve the mystery and find the murderer. One person in the party is assigned as the criminal, while the rest help the detective or professional figure out who the killer is.
15. Photoshoot with the Bachelorettes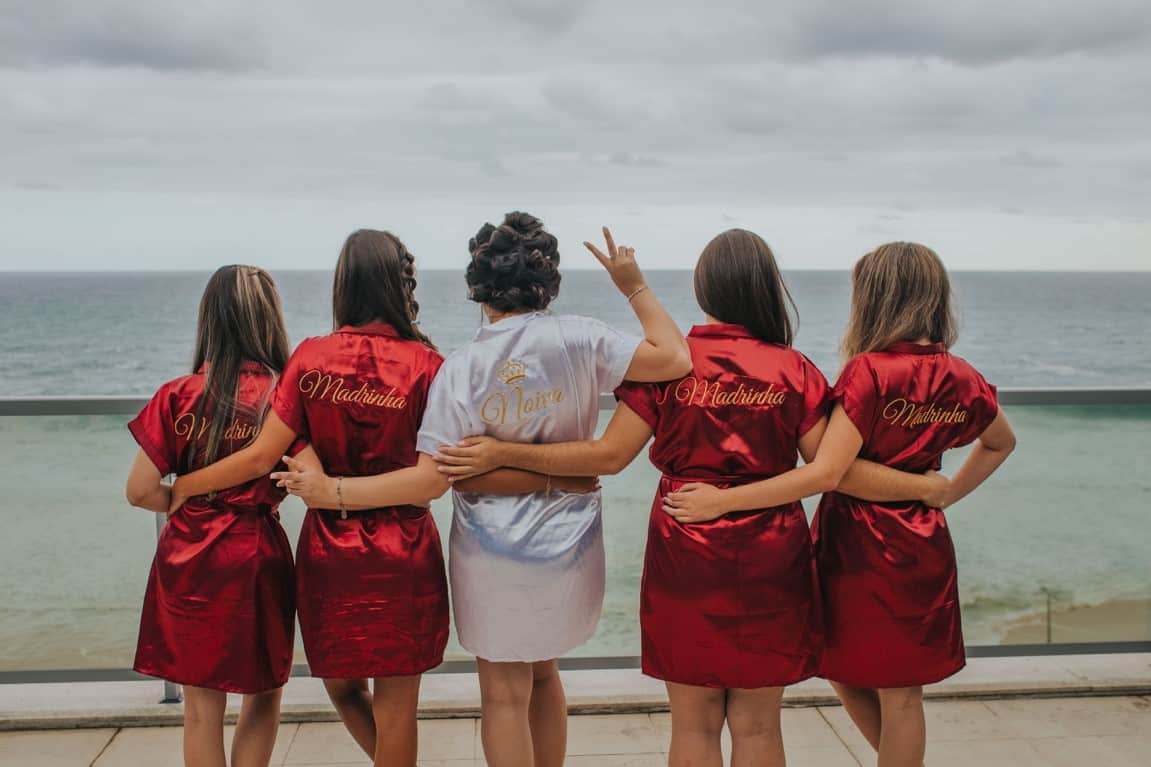 Although photoshoots are typically integrated into a typical wedding timeline, you are free to have a separate bachelorettes-only photoshoot during your party. You have more time to dress up, get creative with themes and props, and take all the pictures you want. While this will add to your overall wedding budget, it is a worthy investment.
16. Rent an Airbnb
Brides-to-be from metropolitan areas might want a short reprieve from the hustle and bustle of city life. If so, consider renting an Airbnb in the countryside or by the beach. This will allow her to relax, meditate, and enjoy some peace before going back to her responsibilities.
Oppositely, if the bride-to-be is from a rural area and she wants to experience the city, rent an apartment or a condo unit. This gives everyone the opportunity to explore various sites and locations in the city.
17. Scavenger Hunt
Scavenger hunts are a popular choice for any party, including bachelorette parties. Simply put, every player is given a list of items they need to find or activities they need to perform, both of which have corresponding points. These points are awarded at the end of the game once the facilitators have verified the validity of the players' checked items.
In a typical bachelor or bachelorette party, the items in a scavenger hunt are likely to be risqué and naughty. However, adapting the game for a Christian bachelorette party is easy: just choose items and activities that are aligned with the bride's religious beliefs and practices. Similarly, you can search online for companies that will organize a scavenger hunt in your location.
18. Sharing Devotionals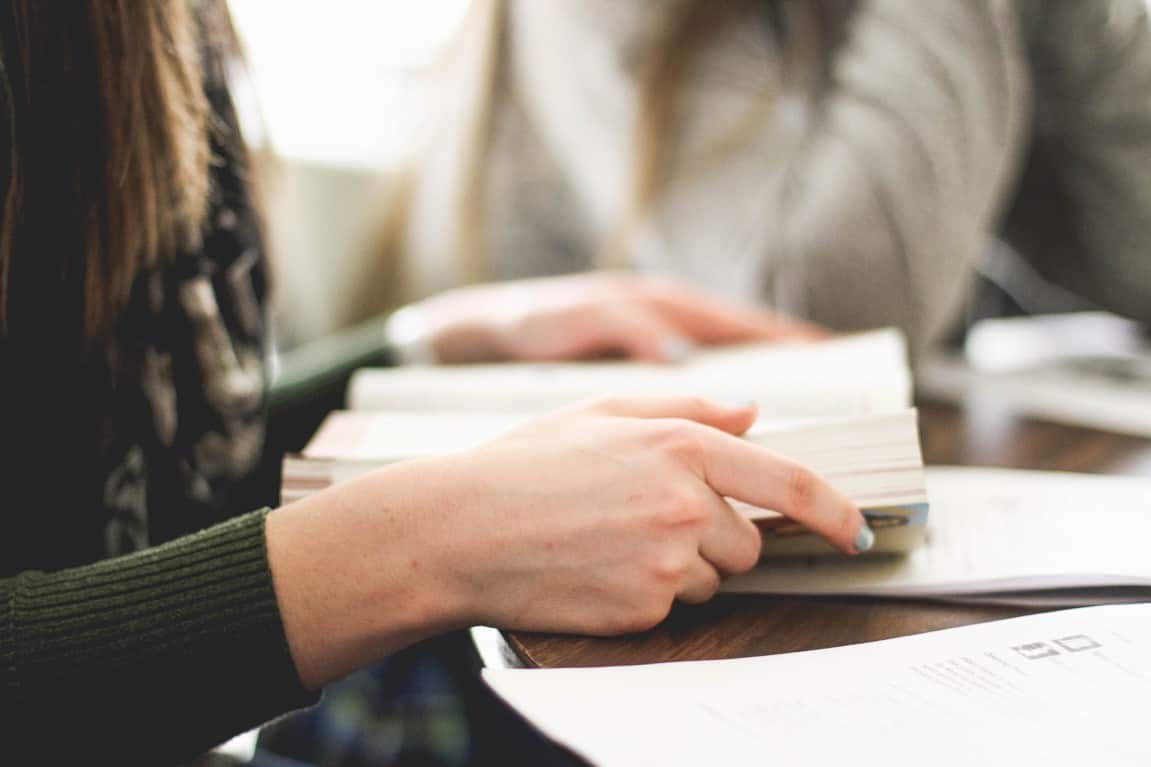 The quintessential Christian bachelorette party idea involves devotionals, which are readings that guide people as they self-reflect. They can come from a sacred text, provide reference to it, or be completely unrelated. However, they share one goal: help the bride-to-be figure out how to put God at the center of a healthy, long-lasting marriage.
On one hand, married guests are highly encouraged to draw from personal experience and give advice to the bride-to-be. On the other hand, single guests can talk about what they have witnessed or learned from other people.
19. Shopping Trip
If the bride's idea of self-care involves some form of retail therapy, take her out shopping. Odds are she still needs to buy something for her attire, such as jewelry or accessories. Alternatively, she may want to buy something that she would normally feel guilty about buying, like a new game for her gaming console.
20. Simple Dinner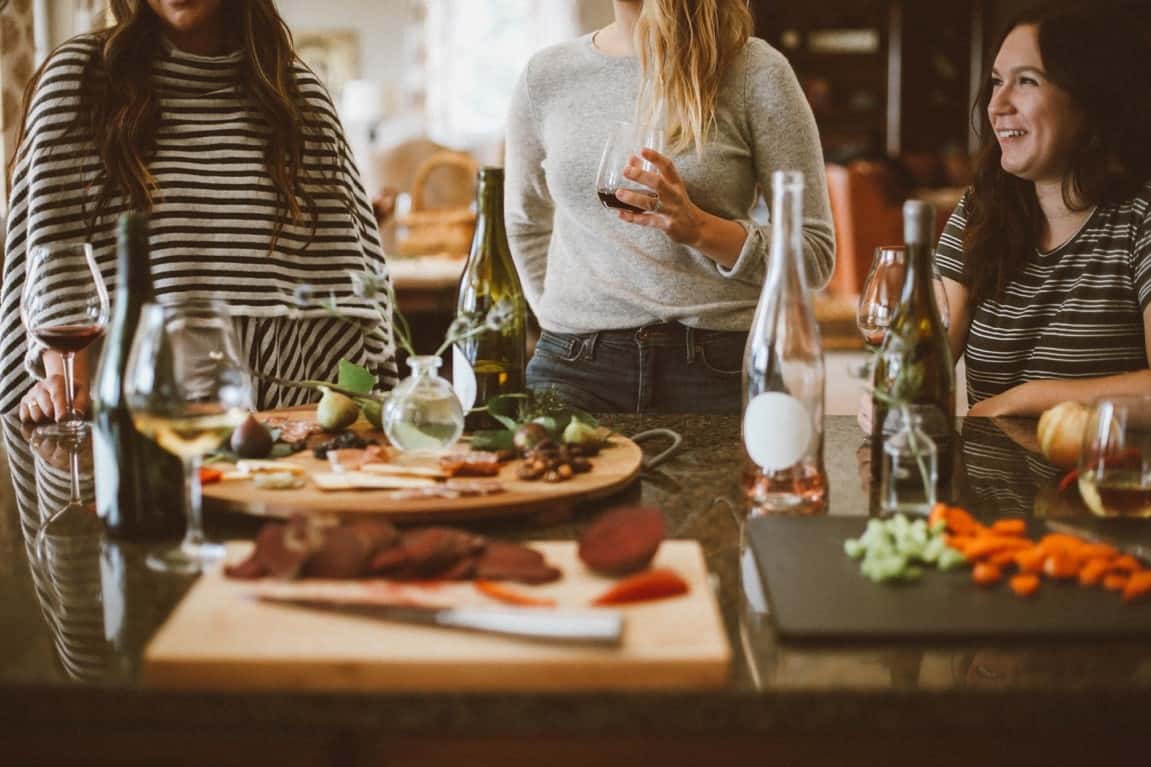 Again, with wedding planning well underway, there are not many opportunities for the bride to bond with her loved ones. This is why a simple dinner with the bridal party is an excellent idea. It requires minimal planning and effort, is cheaper than other Christian bachelorette party ideas, and is more intimate. Have dinner at the bride's favorite restaurant or cook all her favorite food at home.
21. Spa Day
At this point, the bride and all her bridesmaids must be stressed and exhausted from wedding planning. It is an overwhelming and meticulous process that might test the strength of relationships and friendships. Setting aside a spa day for the bride-to-be and her entourage will provide some much-needed pampering. However, keep in mind that prices will vary according to which package you will purchase.
22. Spiritual Retreat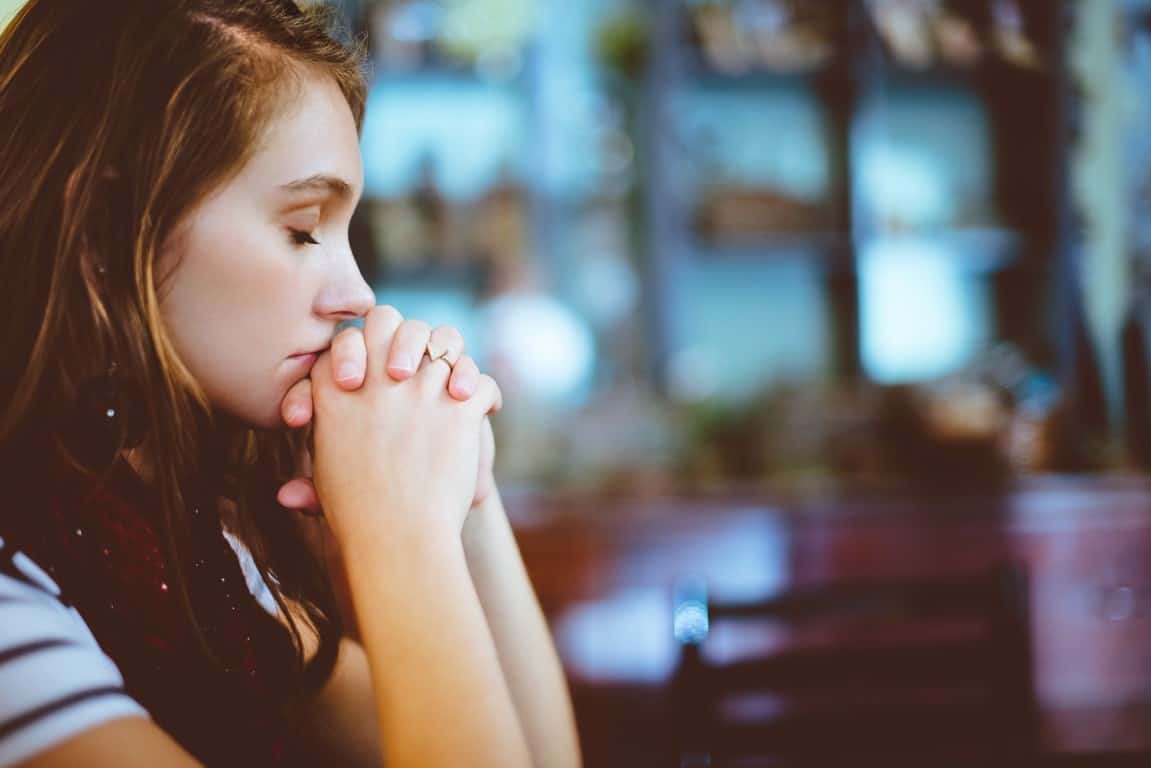 A spiritual or religious retreat is any time intentionally spent reconnecting with God. As illustrated above, we can get busy with our lives, especially as we plan a wedding. Unintentionally, we might have started neglecting our relationship with God. To counter this, you can turn your Christian bachelorette party into a religious retreat.
23. Stay-at-Home Game Night
An affordable Christian bachelorette party idea is to organize a game night. Ask the bride and the guests to bring board games and card games they have at home. Though this idea might seem boring, your guests might surprise you with their competitiveness. Winning a game of Uno, Pictionary, or Monopoly might just become the most important goal of their lives.
24. Trip to Disneyland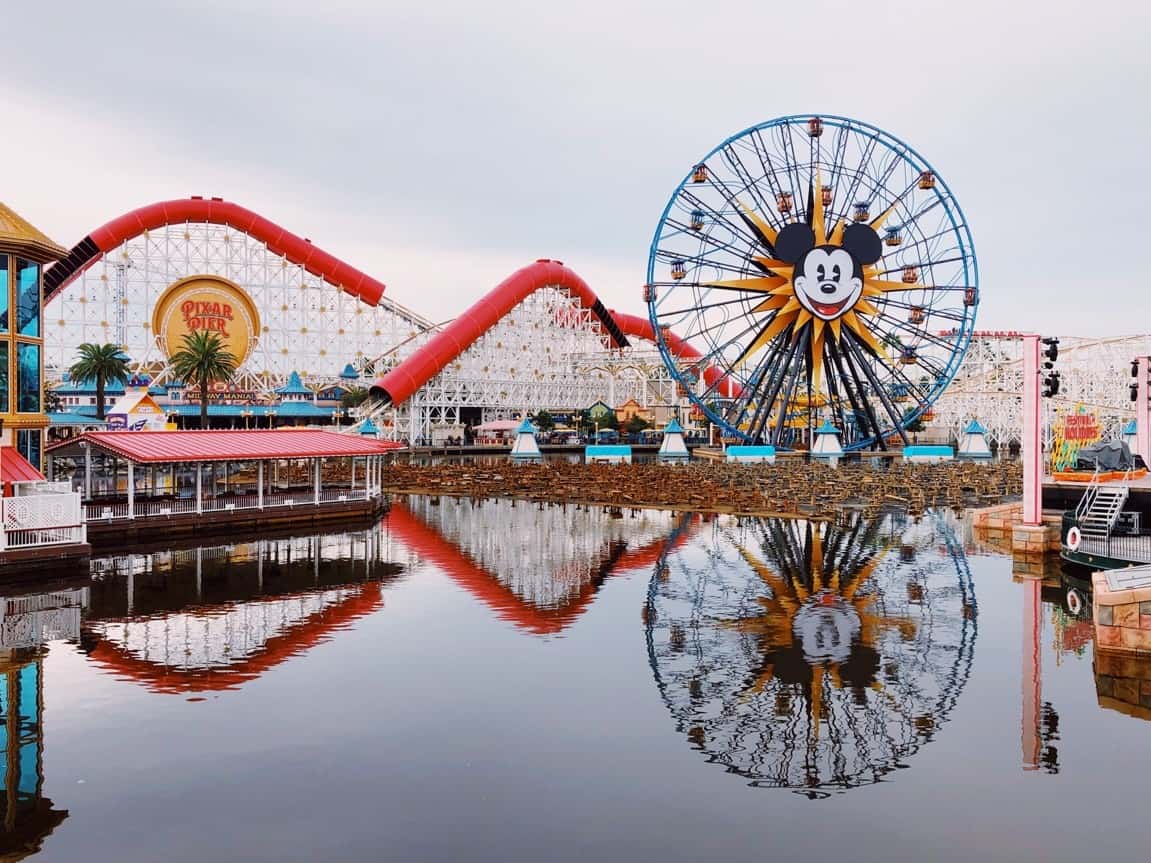 A trip to Disneyland will awaken everyone's inner child. Making this an adults-only adventure will give guests who are parents a respite from their kids. Try out as many games and rides as you can fit into your itinerary. This is also the perfect time to get matching shirts, caps, or accessories to commemorate the special day.
25. Wine Tasting
If there is a local vineyard nearby, consider going on a wine tasting. This will expand everyone's wine palate, and you might even find a new favorite. You can also invest in good-quality wine that you can store for years. However, depending on what denomination the bride-to-be is part of, this might not be an option.
Tips for a Successful Christian Bachelorette Party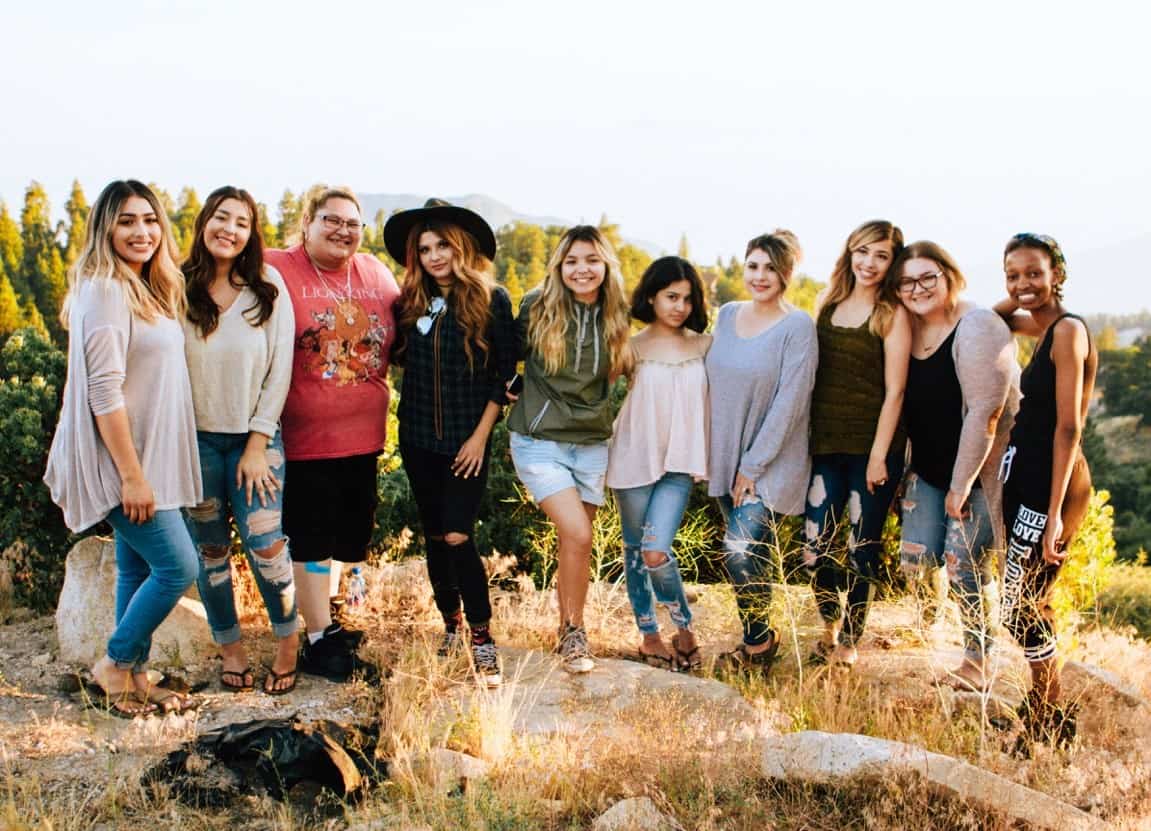 Ask the Bride About Her Denomination
It is important to remember that Christianity has hundreds of denominations, and each one has a different set of beliefs and values. In the United States alone, there are more than 200 recognized denominations of Christianity; major and well-known denominations include Catholicism, Protestantism, and Mormonism.
Do not assume or guess what the bride's denomination is — if you are unsure, ask her about it. Her answer will heavily impact what you are and are not allowed to do. For instance, some denominations prohibit the consumption of alcohol and other foodstuffs, while others allow it.
Figure Out the Bride's Preferences
In line with the step above, you should thoroughly ask the bride about her preferences with regards to her bachelorette party. Ask her about her must's and must not's, her boundaries, and so on. This is an essential and helpful step toward determining which Christian bachelorette party ideas will be perfect for her.
Head to Your Local Thrift Stores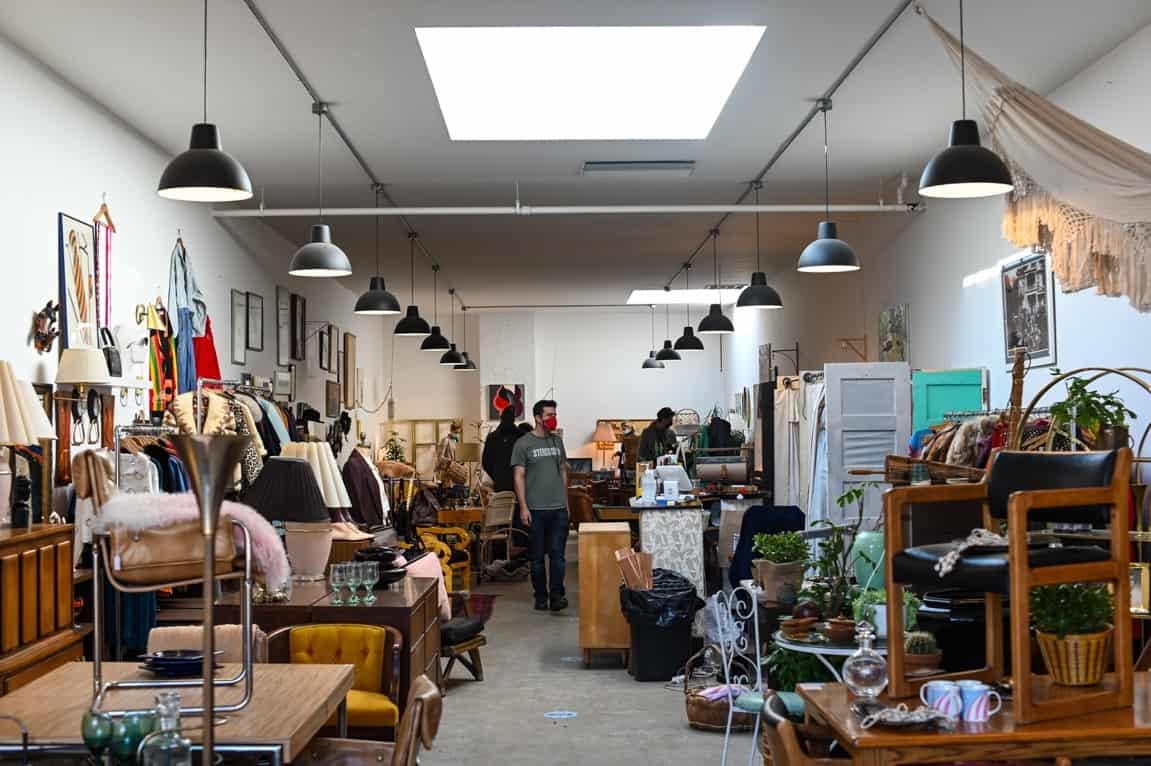 A great way to save some money during planning a Christian bachelorette party is to buy secondhand whenever it is appropriate. Doing this is also sustainable and good for the environment. You might find a lovely, vintage set of silverware or a board game you can incorporate into your game night.
If you ever purchase something from a thrift store, make sure to clean it properly and thoroughly. This will keep you and the rest of the party from potentially getting sick or catching something from your thrift store find.