The United States is full of amazing sights and breathtaking landscapes; each of its 50 states and other territories has something unique but equally beautiful things to offer. Tennessee is known for its church communities, country music, and rolling hills.
For as low as $40, you and your partner can elope in Tennessee at a courthouse. Elopement packages begin at around $369, with the most expensive ones reaching above $13,000. If you choose to individually hire vendors, you will most likely spend at least $7,000. 
A more detailed breakdown of costs for an elopement in Tennessee is presented below, followed by five romantic venues for an elopement. Instructions for planning an elopement in Tennessee are also given, including tips for finding the right location and time.
Cost Breakdown of an Elopement in Tennessee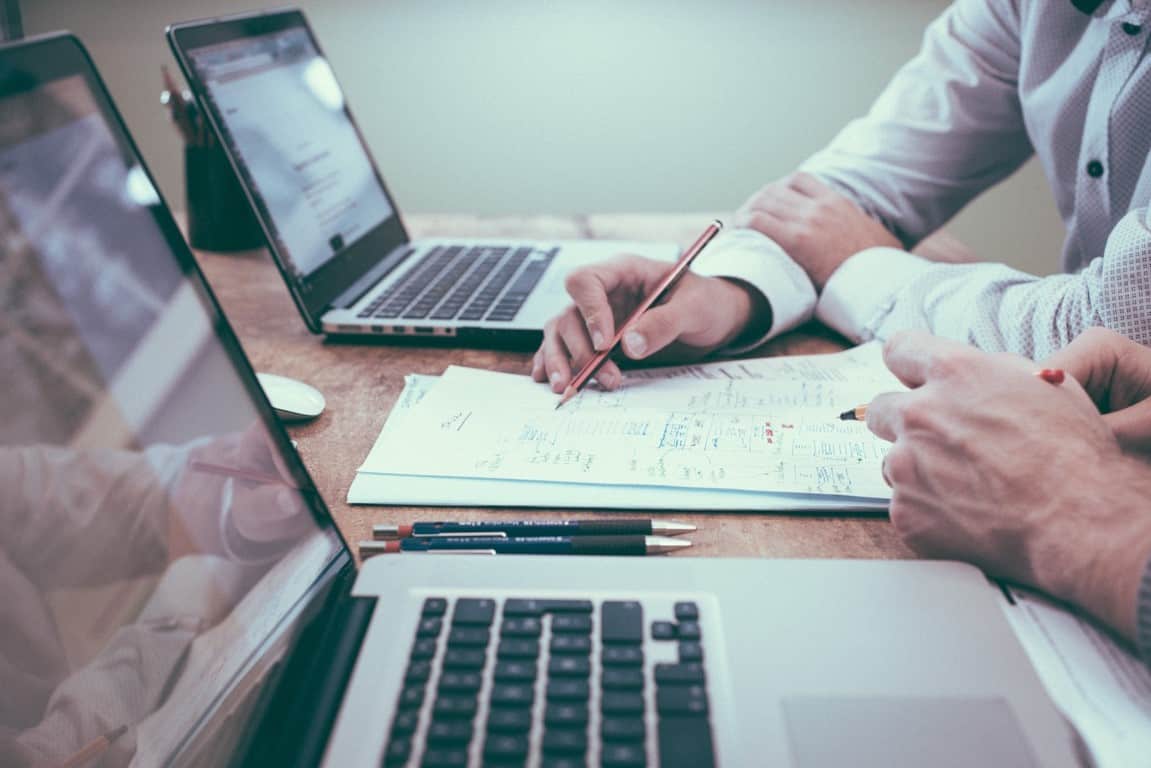 Elopement Packages
The cost of elopement packages varies per location and service provider. On the lower end of the spectrum, cost-friendlier elopement packages start at around $369. Packages in this range typically include the following amenities:
Wedding officiant
Ceremony-only photography
Digital copies of wedding images in full resolution
Print release to make your own prints
More options are available around the $700 to $1,500 range. Besides the aforementioned benefits, packages at this price point also include:
After-ceremony portraits (generally around one to 1.5 hours of professional photography)
Location planning
Permit and fees coordination
List of preferred vendors
Consultation with officiant
Bridal suite
Professional videography of the ceremony
The more expensive and inclusive packages begin at $1,600. On the upper end of the spectrum, some venues offer packages as expensive as $13,850. Aside from those already listed above, inclusions in this price range include the following:
Catering
Cake
Decorations
Florals
Rentals
Setup and cleanup of the venue
Waitstaff
Musicians or DJ
Completely private venue rental
Every package is different; two packages in the same price range may have completely distinct inclusions. With that said, it is best to conduct thorough consultations with venues about the specific packages they offer. You can also ask about a la carte options or mixing and matching inclusions from a variety of packages.
Individual Costs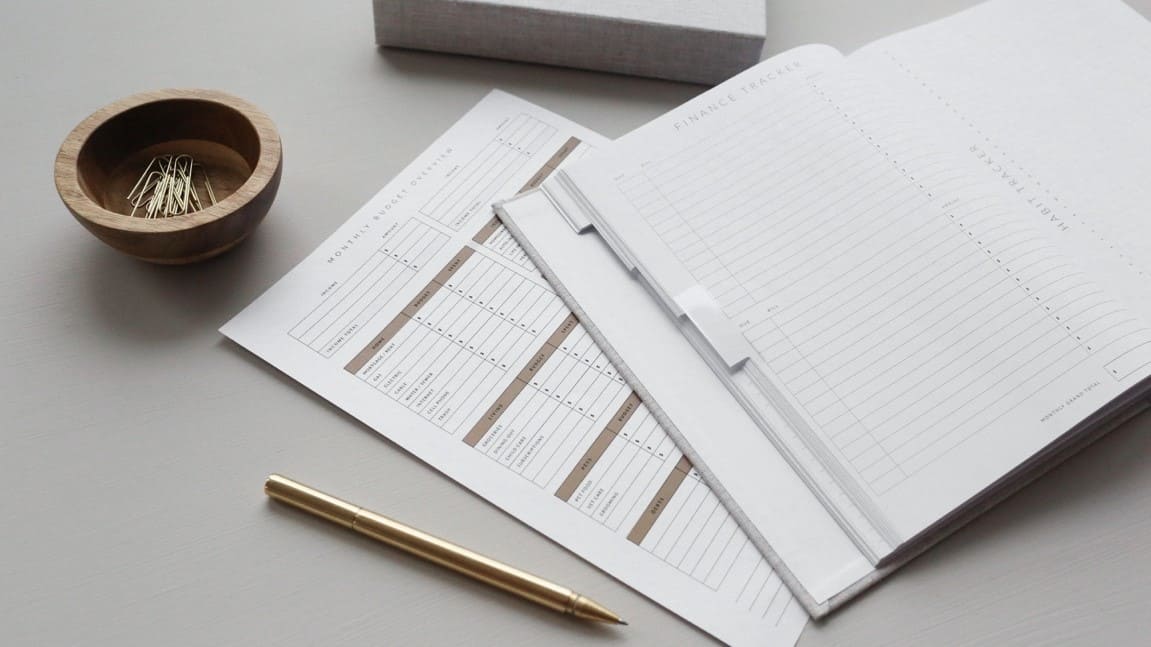 If you would rather avail of services individually, here is a list of approximate costs for each pertinent vendor.
Elopement planner → prices for an elopement planner begin at $600, and depending on how extravagant your elopement will be, can get as expensive as $5,000. The price will also vary depending on your chosen location, the itinerary you set, and so on.
Photographers → photography is one of the most important aspects of any elopement. Hiring a professional elopement photographer can elevate your ceremony and ensure that the resulting pictures are of the highest quality. On average, elopement photographers cost $2,500 to $6,000, depending on the duration of the coverage. Additionally, it is worth noting that the majority of elopement photographers double as planners.
Videographers → similar to photography, having a professional videographer is essential for elopements. Not only will these videos allow you to look back on your special day years down the line, but you can also share them with your loved ones who were not able to attend. On average, elopement videographers may also charge anywhere between $2,500 to $6,000, depending on the duration of the coverage. These costs also compensate them for their expertise, equipment, and labor.
Officiant → officiants are in charge of solemnizing your marriage and facilitating the flow of the ceremony. The officiant will also act as a witness to your declaration of intent and exchanging of vows. On average, elopement officiants in Tennessee may charge around $500 to $800. Make sure to ask other vendors if they can also officiate the elopement, as this can help you save some money in this respect.
Florists → adventure elopements typically necessitate fewer flowers than other types of wedding ceremonies. If you choose to hire one once you elope in Tennessee, an elopement florist's services may cost $300 to $600. You can also make a bridal bouquet yourself to lessen your expenses.
Catering → you may want to serve a few refreshments or desserts to your guests and vendors as you elope in Tennessee. Elopement cakes cost around $50, as they are typically smaller than traditional wedding cakes. Elopement meals or picnics range from $20 to $150.
Musicians → live musicians may charge anywhere from $500 to $900. Their performance will give your elopement a fairytale-like ambiance, making it even more romantic. If you have a close friend or family member that are musically inclined, you can have them play music instead.
Besides vendors, there are also some legal, logistical, and personal variables you have to consider.
Marriage license → a marriage license legally allows a couple to get married. Acquiring a marriage license will cost approximately $100, though you can get it discounted down to $40 if you attend premarital counseling classes prior to applying.
Elopement venue → wherever you elope in Tennessee, the location will have some fees in place before you can use their venue. On average, this can cost you anywhere from $100 to $1,500.
Permits → some locations, such as national parks, require a special use permit before they allow you to use their premises for your elopement. These fees average around $50 and are non-refundable. Talk to the staff of your chosen venue and ask if there are necessary permits you have to secure.
Travel and accommodation fees → as it is an elopement, the odds are you are not originally from Tennessee. On average, travel tickets and rental for two people can cost anywhere from $300 to $1,500.
Attire → besides a bride's gown and a groom's suit and tie, some locations may require you to prepare additional clothes. These include snow boots, hiking boots, and so on. In total, you may spend $500 to $3,400 for your elopement attire.
If you choose to avail of every vendor and service listed above, you are looking at a total cost of $7,910 to $26,050. However, you are not required to do so — some vendors may personally sound unnecessary, or you have a friend or relative willing to take on a specific responsibility. Not to mention, some vendors can offer two services at once; an elopement photographer may also be the elopement planner. It is worth keeping in mind that an average elopement costs around $10,000.
If all of this sounds too much, you also have the option to simply go to pay for the marriage license and then have a government employee facilitate your ceremony. You only have to pay for the marriage license, which ranges from $40 to $100.
Romantic Venues for a Tennessee Elopement
Situated at the center of the historic town of Franklin, CJ's Off the Square offers a romantic garden-themed venue perfect for intimate outdoor weddings. Besides the garden, the location also has a historic house and a pavilion. You can bring up to 135 guests from April to November if you choose to elope in Tennessee at this elegant venue.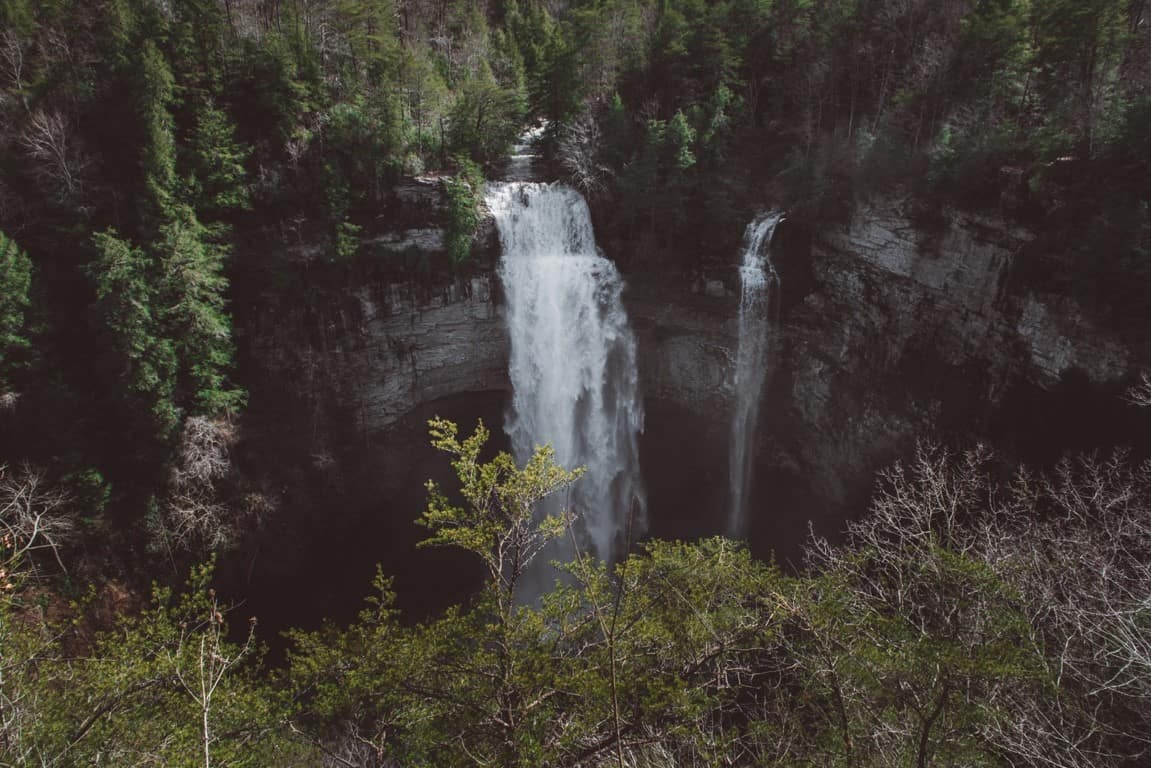 Composed of 30 cabins and 222 campsites, the Fall Creek Falls State Park spans over 29,800 acres, making it one of Tennessee's biggest and most popular state parks. Its namesake, Fall Creek Falls, is one of the highest waterfalls in the region at 256 feet. More than its variety of waterfalls, the state park also has streams, cascades, and breathtaking flora. Even the road trip to the State Park itself is almost honeymoon-like in its romanticness.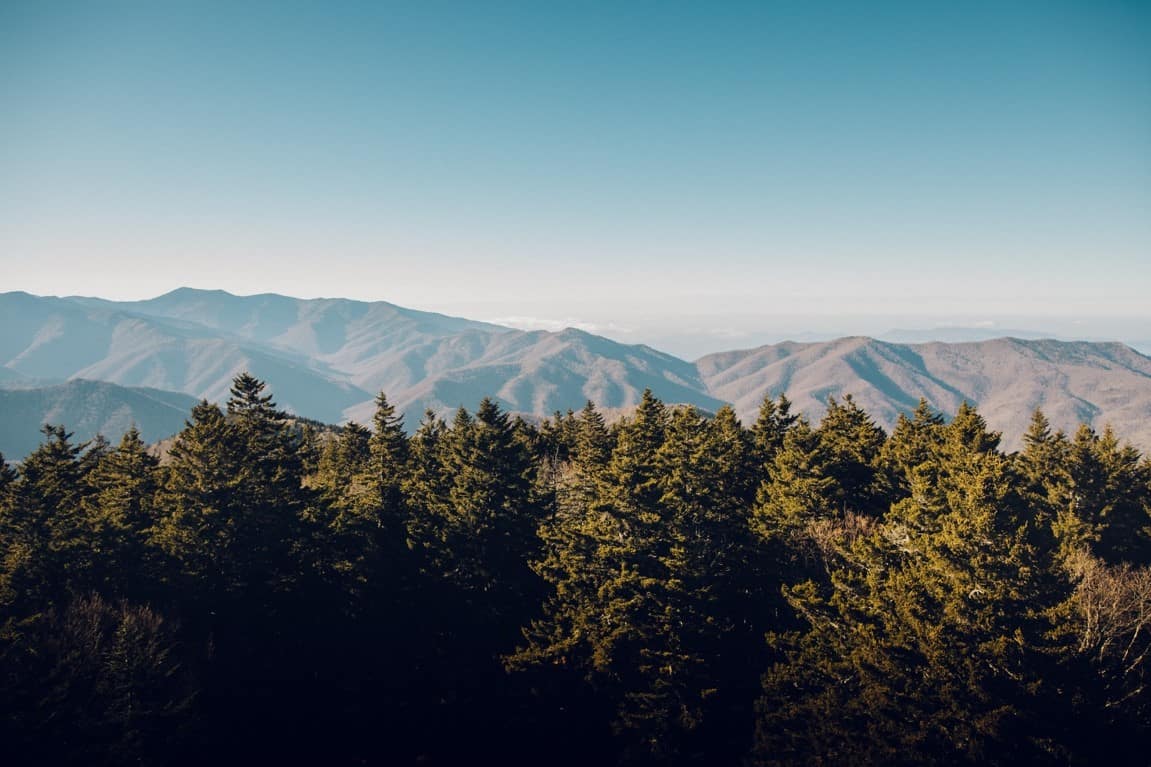 Given its breathtaking diversity of flora and fauna, along with the divine beauty of its mountains, the Great Smoky Mountains National Park is one of America's most visited national parks. It is also one of the largest protected areas in the eastern region of the U.S., with over 500,000 acres of land.
There are over 40 approved wedding locations within the national park, including various overlooks, picnic areas, and pavilions. You also have the option of holding your elopement by the Cataract Falls or in the Primitive Baptist Church. Regardless of which specific area you choose, you need to secure a Special Use Permit by paying a non-refundable $50 application fee.
If you want to hold your elopement in a barn, Legacy Farm provides the perfect rustic venue complete with natural light and exposed beams. They have an in-house team of caterers, wedding specialists, decorators, and other services you will need for an unforgettable elopement in Tennessee. The entire property is composed of 22 acres with various indoor and outdoor spaces, as well as overnight accommodations and suites for the bride and groom.
The St. Augustine's Chapel is a gorgeous church with A-frame architecture, giving the wooden exterior a wonderful layout. The chapel can accommodate 125 to 150 people and includes a full-service kitchen, a multi-purpose area you can use as a dining hall, and bathrooms. The availability of the clergy and the facilities can be determined by contacting them; they do not schedule weddings during the Lenten season. Because it is located inside Vanderbilt University's campus, the university's academic calendar also influences the chapel's availability.
Planning Your Elopement in Tennessee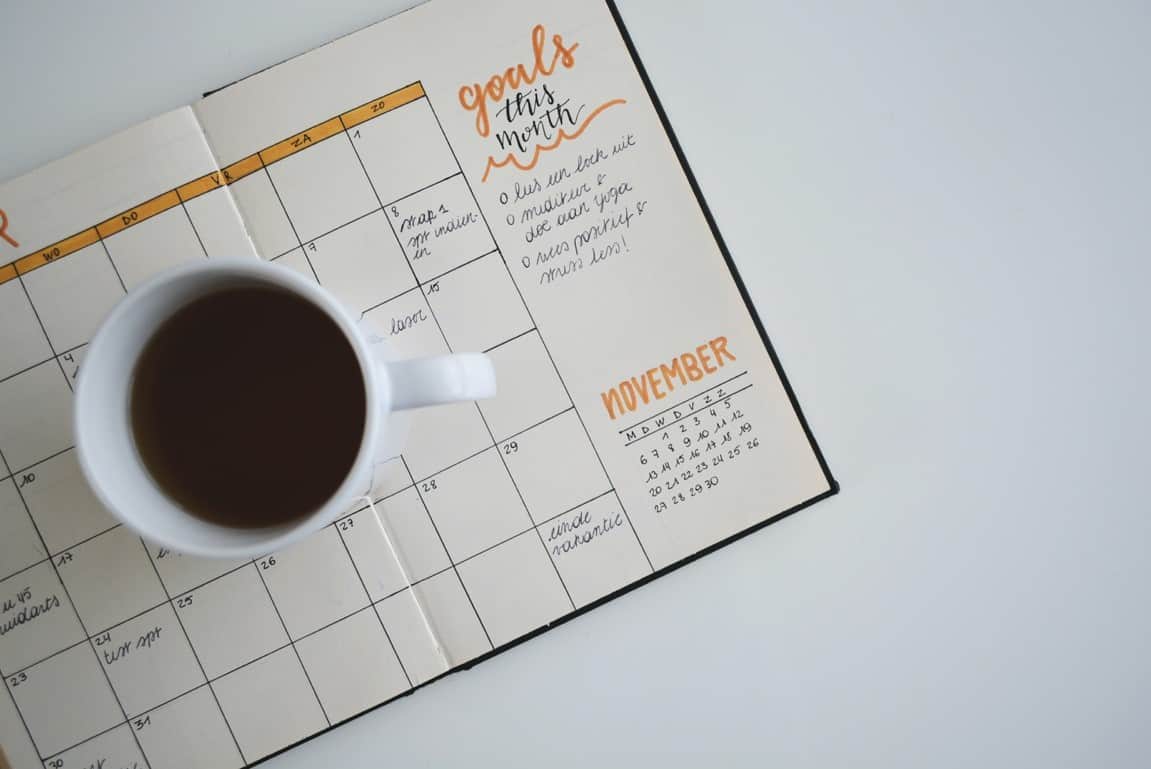 Have an honest and open discussion with your partner about your desires and expectations if you elope in Tennessee. Most importantly, you must brainstorm about possible locations and schedules. Although your elopement planner can help you out with finalizing these, it is best to have a few ideas before booking a consultation.
Decide on the Location
Picking a location may be one of the most difficult aspects of planning an elopement. While you are not required to single out a location before meeting with an elopement planner, here are some criteria to help you decide on possible candidates.
Sentimentality — if you and your partner have been to Tennessee before, consider holding your elopement ceremony at a location you previously visited. Possibilities include a mountain you have both hiked, a cabin you have stayed at, and so on. Regardless of whether you have been to Tennessee or not, choose locations that inspire and evoke emotions in you.
Remarkability — choose locations with breathtaking and one-of-a-kind views. Couples' tastes vary widely; for some, they may prefer a calm body of water, whereas others want rolling hills or dense forests. These views will be visible in all your elopement photos, so pick venues that you will be content having as a backdrop.
Accessibility — does the location require a lot of permits and documents? Is the venue only reachable by boat, helicopter, or hiking a couple of miles? If you have a person with disabilities on your guest list, are there amenities in place to make the venue accessible (e.g., ramps for wheelchairs)?
Safety — if the venue requires a miles-long hike before you reach it, are the trails safe to pass? Will you need a lot of safety gear? Additionally, consider your and your guests' capabilities, as some may not be willing or able to make the journey.
Climate — some locations are better during certain seasons. Likewise, locations may become unavailable or inaccessible during certain seasons. Once you figure out when you want to elope in Tennessee, the season will factor into your decision-making.
Figure out the Timing of Your Elopement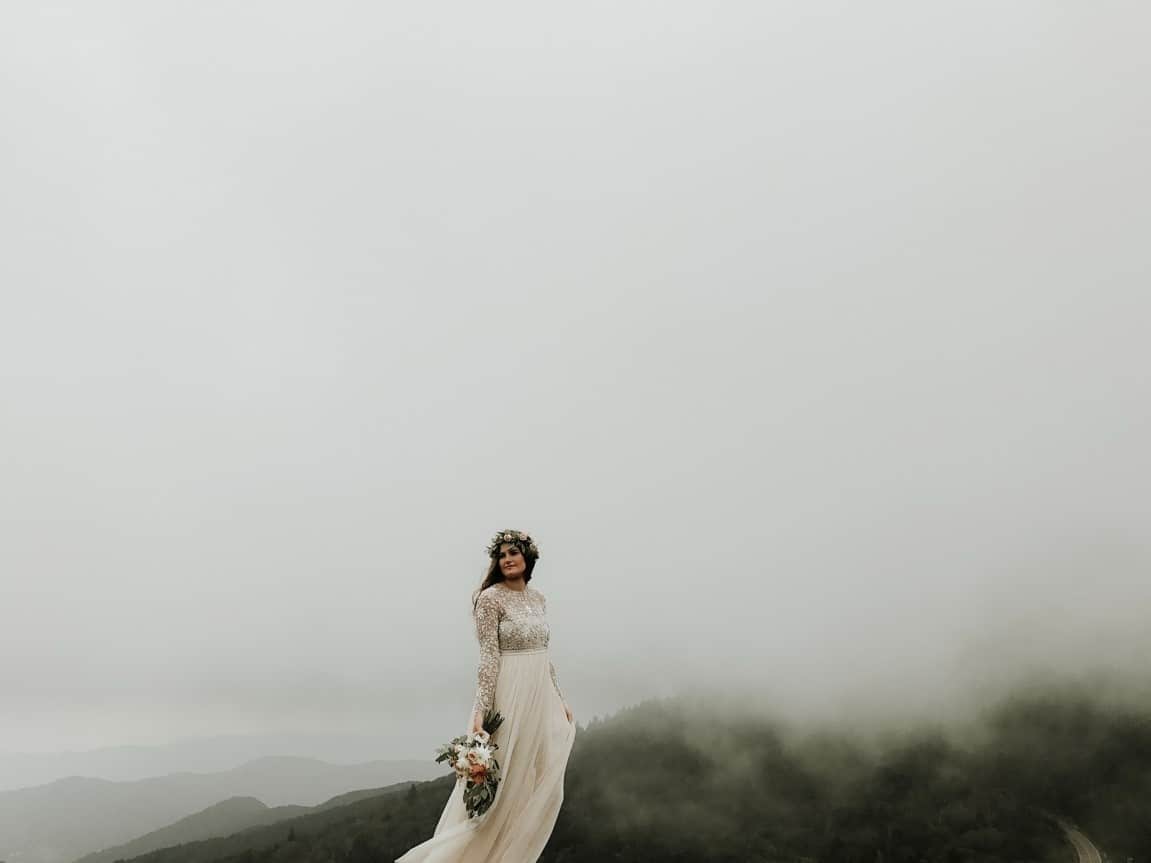 With regards to the "perfect" time to elope in Tennessee, any season is suitable for an elopement as the climate in the state is moderate.
Spring — the beauty of your elopement will be heightened by the flowers in bloom during this season. However, keep in mind that Tennessee sees a considerable amount of rain from March to May. An indoor venue might be best for those months.
Summer — summers can get intense, which is an important factor to consider before choosing to elope in Tennessee. Humidity peaks around June to August, making it warmer. You may want to schedule your elopement during sunrise or sunset to avoid the hot afternoons, or you may pick a venue by a body of water so you can just jump in and cool off.
Fall — the best time to elope in Tennessee during the fall season is late October to early November. The gorgeous trees will make for an unforgettable backdrop for your photos.
Winter — winters in Tennessee are mostly mild, so winter elopements can take place either indoors or outdoors. The optimal time to elope in Tennessee during winter is from January to February.
Likewise, you may want to talk about who will be invited to the elopement and the overall budget for the event. These two factors will determine which locations are feasible, given your circumstances and priorities.
Book an Elopement Planner or Photographer
As mentioned above, it is common practice for an elopement photographer to double as the planner. This is preferable, as elopement photographers have a mastery of the area; they know which spots would be best for certain shots, what angle to use, and which vendors to recommend.
Make Pertinent Bookings
With the help of your planner, reach out to various vendors and avail of their service. These vendors include an officiant, florist, hair and makeup, baker, and so on. Likewise, you should also make the necessary elopement-related bookings, such as restaurant reservations, vehicles to get to your location, and so on.
Secure a Marriage License and Other Necessary Permits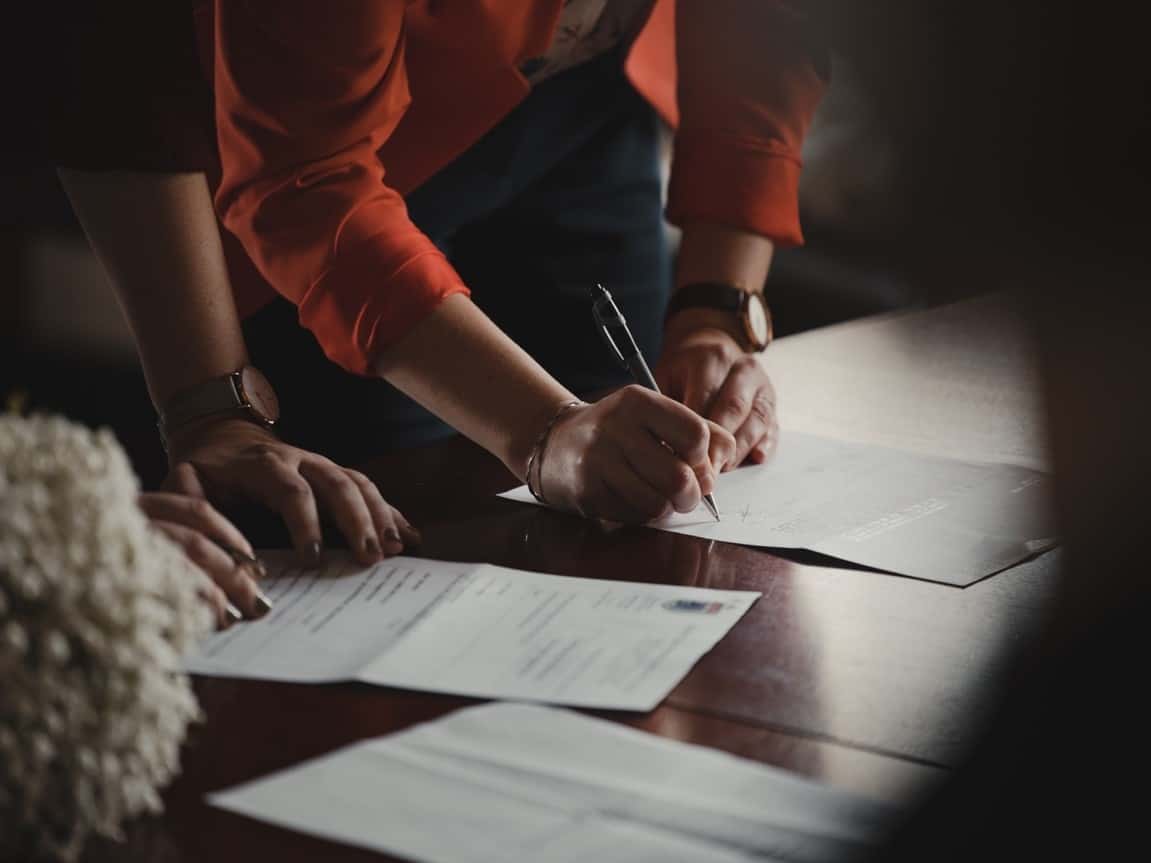 As stated above, a marriage license for couples looking to elope in Tennessee costs around $100. The price is further discounted if you have attended premarital counseling classes in the past. Here are some requirements and details you need to know before applying for a marriage license in Tennessee:
You and your partner must be 18 years old and above at the time of application. If one or both of you are below that age, you must present written parental consent.
Application for a marriage license is done at the county clerk's office.
You need to bring your birth certificate, a valid ID, and proof of your social security number if it is applicable. Some counties may ask you to provide names and contact details of next of kin.
Upon receiving the license, it is valid immediately. It remains valid for up to 30 days upon receipt.
You must return the marriage license to the county clerk from whom you received it within three days of being signed by the officiant.
Officiants ordained online cannot solemnize your marriage. They must be legally ordained.
Witnesses are not required to sign the marriage license.
Same-sex couples can get married in Tennessee.
Additionally, your chosen location may require a permit, such as a Special Use Permit for national parks. Ask your planner and the staff at the venue if there are any permits you need to secure before your special day.
If for some reason, you cannot obtain a marriage license, you can opt to have a commitment ceremony in the meantime. A commitment ceremony is very similar to traditional weddings; however, it is not legally binding, as couples do not sign any government-issued paperwork or licenses.
Settle the Itinerary
With the help of your elopement planner or photographer, determine the itinerary of your elopement wedding. Besides the ceremony itself, the itinerary will contain meals, picture-taking, and so on. You can also schedule fun activities for you and your partner so you can maximize your stay in Tennessee.
Planners may also have you choose from a variety of timeline templates, such as:
Full-day elopement
Split-day elopement
Full-day hiking elopement
Half-day sunrise hiking elopement
Elopement in the city
Make Travel Arrangements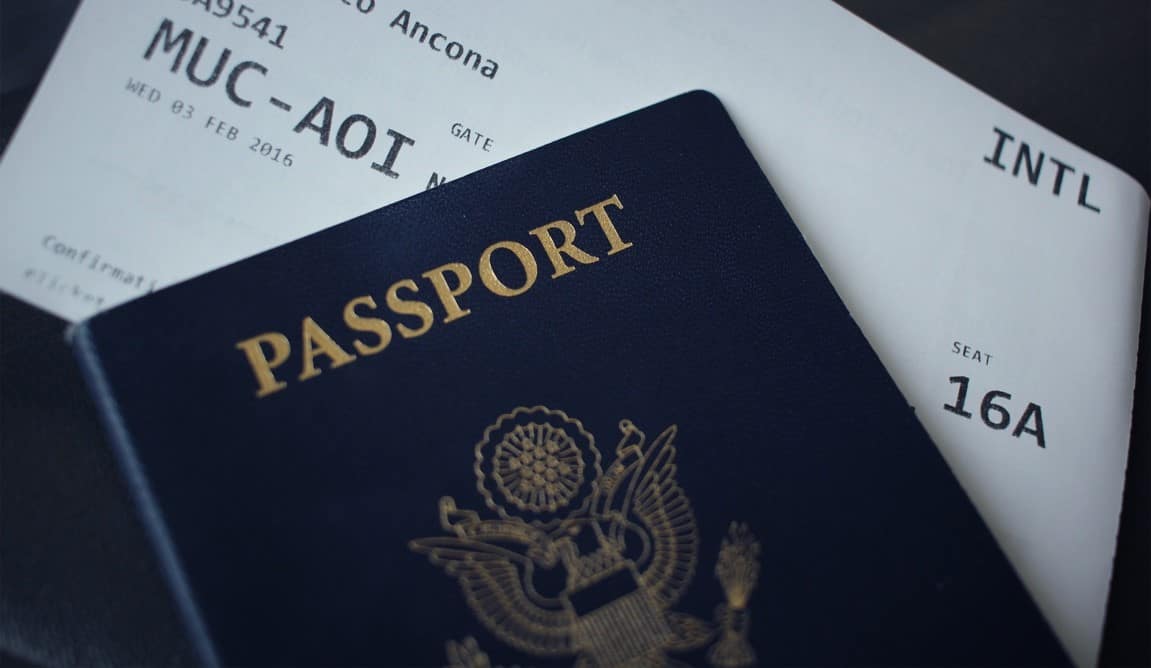 Firstly, you need to book your flights and accommodations. If your chosen location is far from your lodging, you may also need to rent a car or vehicle for transportation. Additionally, you can make reservations for activities that you want to do while you are in Tennessee.
Ideally, these reservations should be made weeks to months in advance. If you leave them at the last minute, you may not get the booking that you prefer. This is especially true during the location's peak season.
Complete Your Elopement Checklist
An elopement checklist contains everything you need to have and bring for your elopement. As you create the checklist, you should also consider the itinerary of your elopement, as it may necessitate other items. Here are some things that you should include in your checklist:
Wedding dress
Wedding rings
Suit for the groom
Gear for outdoor activities
Casualwear
Outerwear depending on the weather
Vow books
Marriage license
Special Use Permit
Skincare
Sunscreen
Beauty products
Food and water
Final Thoughts
If you decide to elope in Tennessee, you have endless options for romantic and unforgettable locations. Depending on how elaborate you want your elopement to be, you can spend anywhere from $369 to $26,050; if getting married in a courthouse is what you prefer, that option will only cost you from $40 to $100. Regardless of what you choose, the important thing is that you and your partner are happily married at the end of it.