Many people dream of having a wedding since childhood. Through the years, their vision of the perfect wedding will change multiple times. For some, their dream wedding occurs during autumn, with the orange and yellow hues of nature as their backdrop.
Weddings cost a lot of money to plan and execute. However, there are ways you can save money and still have the wedding of your dreams. Below are 21 fall wedding ideas on a budget, followed by several tips to make your ceremony and reception more budget-friendly.
Budget-Friendly Fall Wedding Ideas
1. Balloons to Welcome the Guests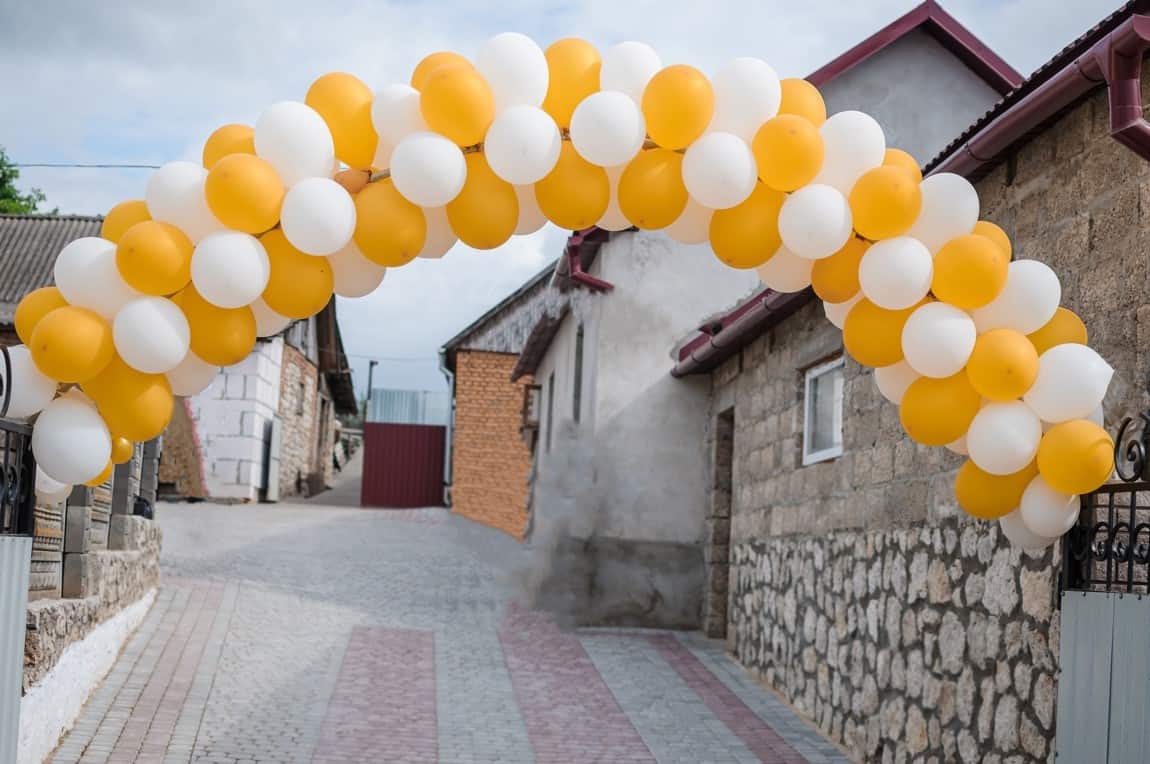 Balloon arches are a charming and entertaining way to welcome your guests to the party. Balloons come in any imaginable color, so you can easily match the arch to the overall wedding color scheme.
2. Beverage Bar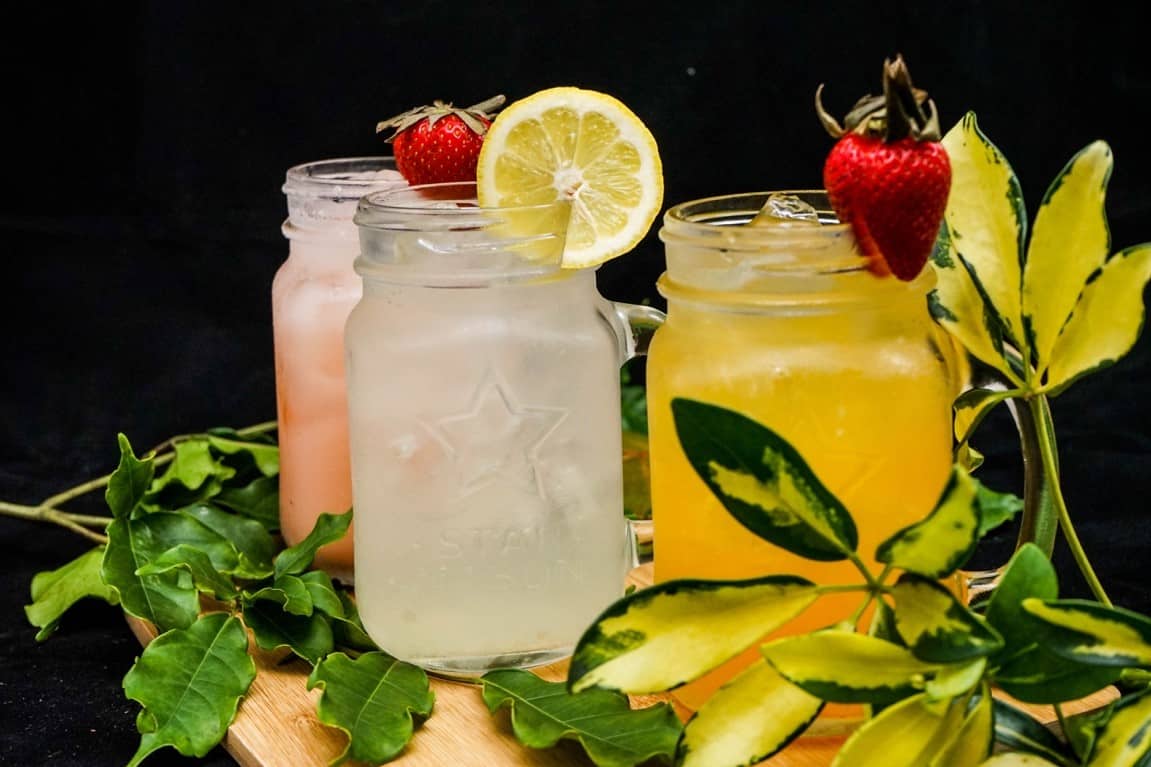 Consider setting up a station where your guests can get and refill their drinks. To make an age-appropriate selection, you can provide a variety of juice options. Apples, cranberries, grapes, and pineapples are some in-season fruits that would make delicious drinks.
If your wedding takes place later in the day and is a no-kids event, you can include alcoholic drinks in the beverages. This may be a cost-friendlier option than having an open bar.
3. Blankets as Wedding Favors
During autumn, temperatures become colder. The weather is also typically windy. These factors make blankets a lovely and thoughtful wedding favor. You can purchase blankets that match your theme and color palette.
Some blankets already have a short phrase embroidered on them, such as "In case you get cold." If you have the budget, consider having a wedding-related sentence tailored onto blank blankets to make them more sentimental.
4. Charcuterie Boards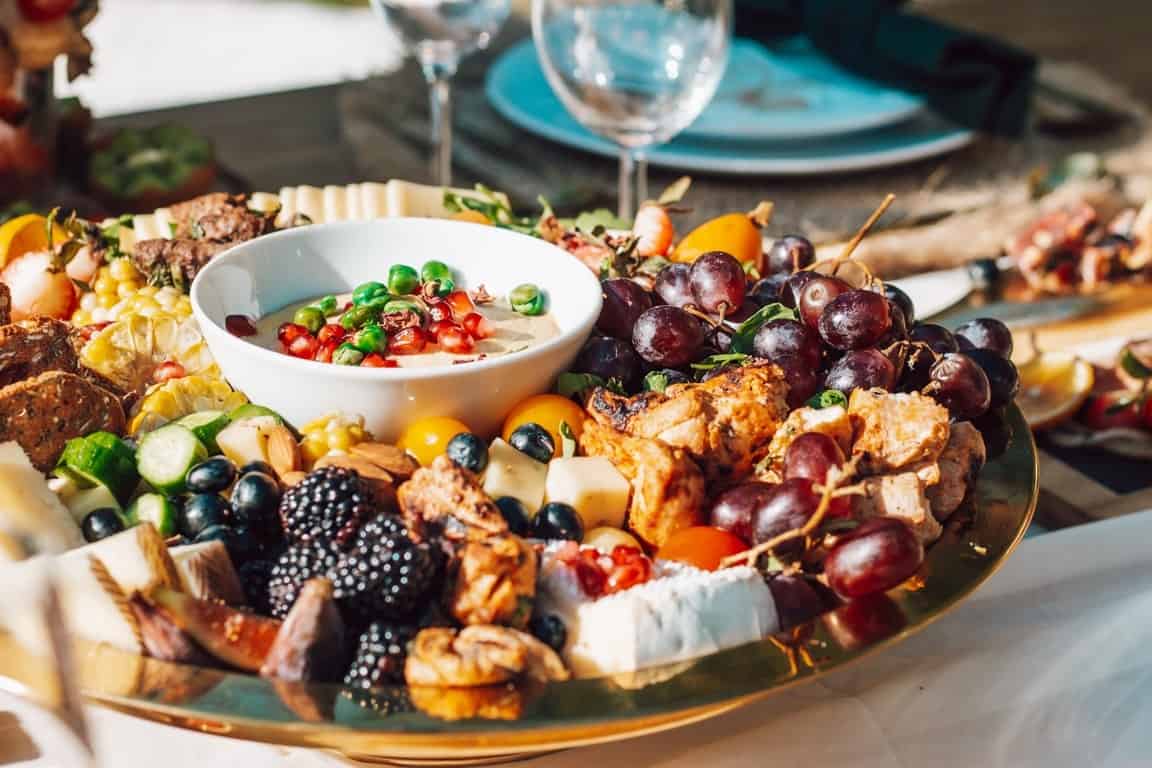 Charcuterie boards consist of a variety of cheeses, meats, crackers, fruits, and other foodstuffs. Because of the diversity of available food, charcuterie boards can feed your guests regardless of their dietary restrictions. Moreover, they are also visually appealing and can double as a centerpiece.
5. Dried Flowers Galore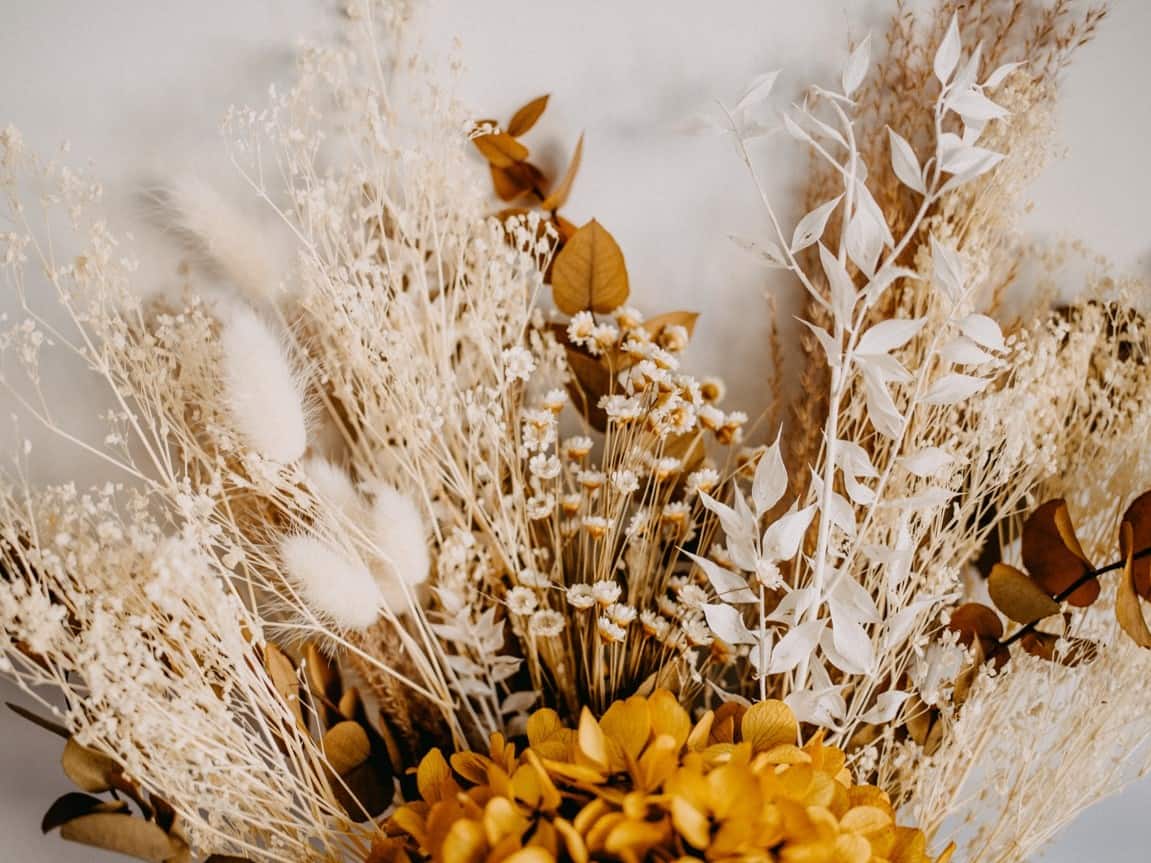 During autumn, flowers and leaves are starting to dry out. Take advantage of this natural phenomenon by incorporating dried greenery into your design and accessories. You can add them to flower arrangements, scatter them on the table, distribute them along the aisle, and more.
Before checking for dried flowers in stores, walk around your area first. You might find dried flowers, leaves, grasses, and plants in areas like walking trails and your backyard. If you find them on private property, make sure to ask for permission first.
6. Fall Harvest as Table Decor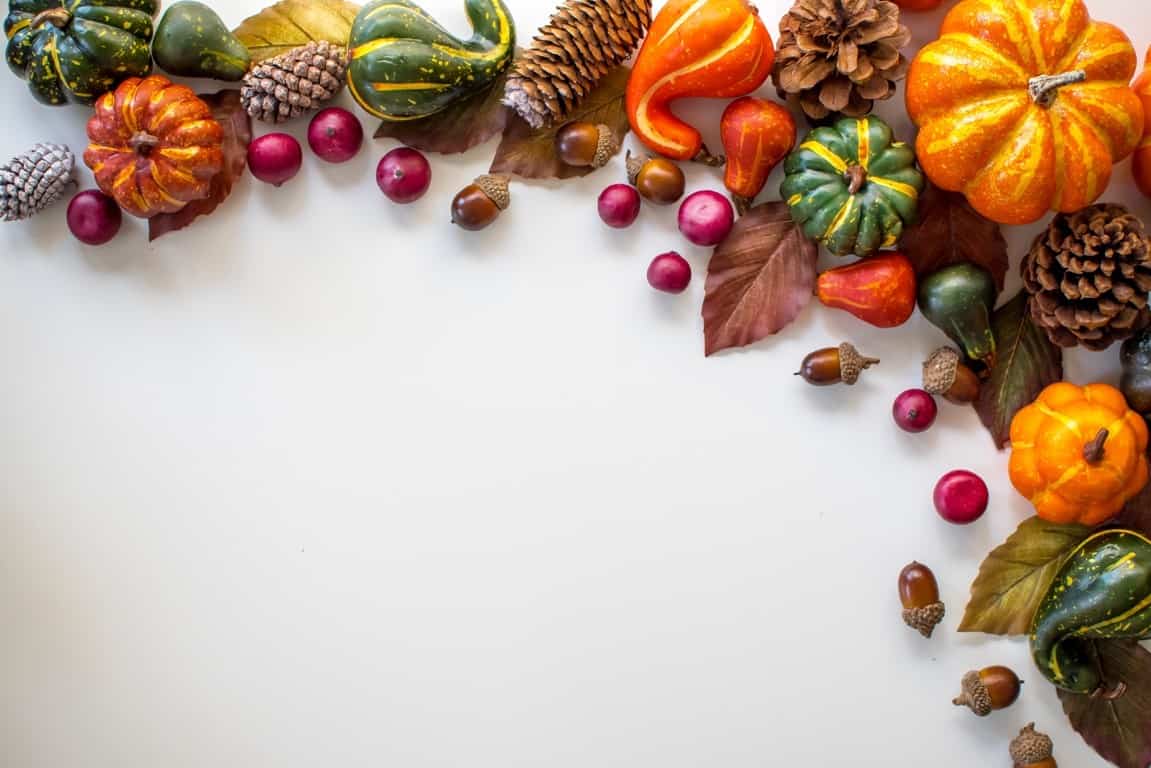 Fall harvest includes various fruits, nuts, and berries. Whether you have real or artificial ones, they will make for eye-catching table decor because of the assortment of colors.
These pieces of decor can also double as a wedding favor. Give your guests a bag for them to choose which items they want to "harvest" and bring home.
7. Floral Wreath Hoops
Floral wreath hoops will be excellent additions to your fall wedding decor. Not only are they easy to make, but they also bring beautiful pops of color. If you do not have a wreath hoop, you can be creative with your materials; for instance, you can use an embroidery hoop. If you are not confident with your skills, various stores also sell these floral hoops.
8. Flower Crown on a Hat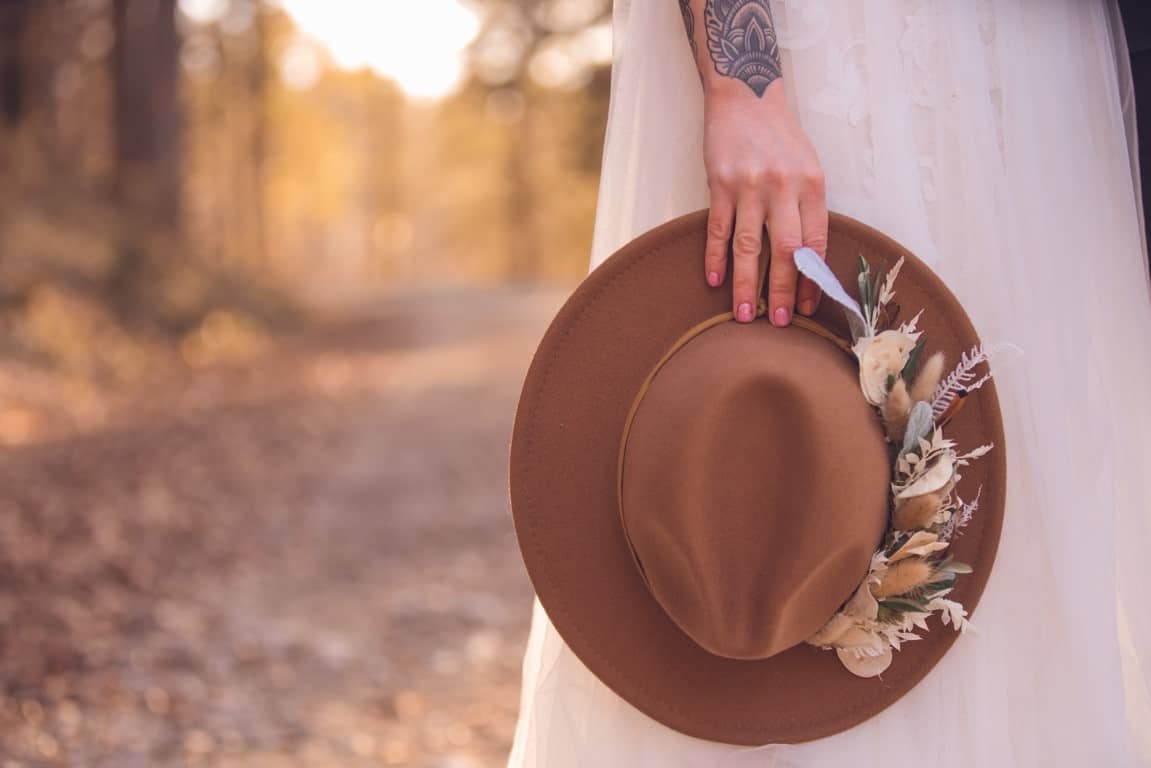 Hats are a popular choice of accessories among brides, especially during a fall wedding. Although you may already have a gorgeous hat, consider personalizing it even more with a flower crown. You can DIY this crown to match your color scheme or buy a flower crown at a store.
9. Go Outdoors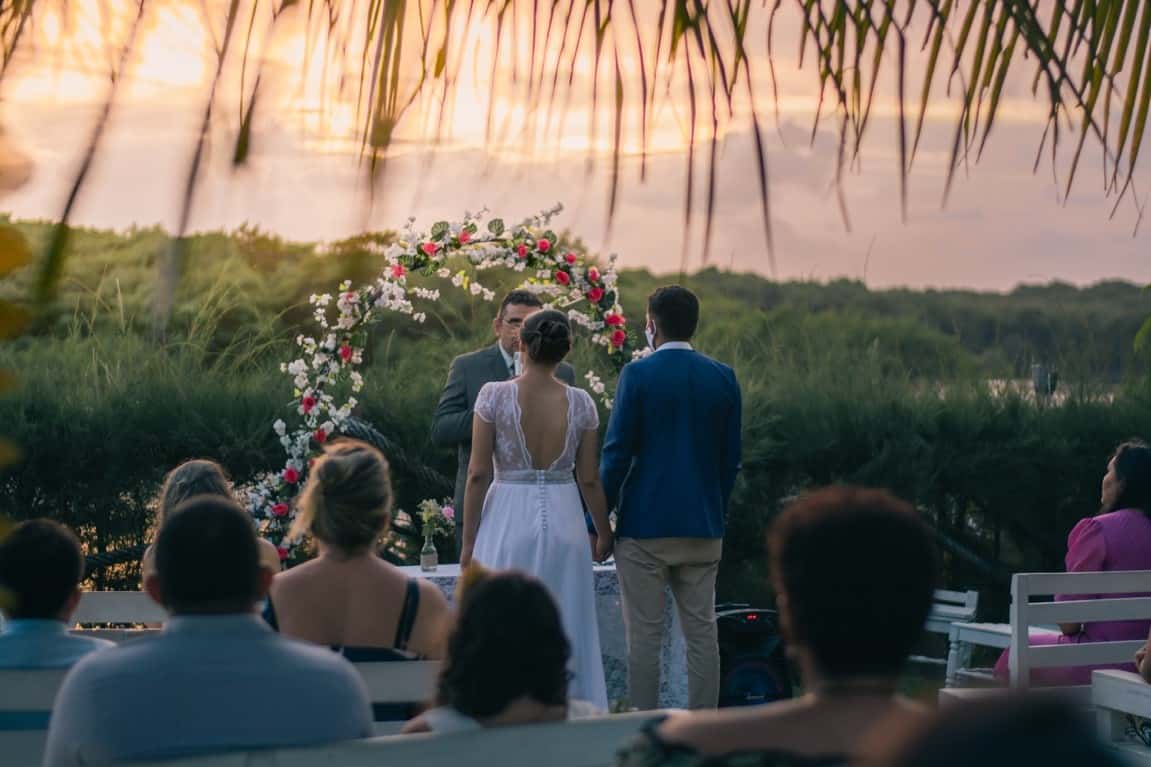 An outdoor or public venue is frequently cheaper than a privately owned venue. Outdoor venues also allow you to bask in the beauty of nature. National parks, state parks, barns, farms, gardens, and backyards are some of your options.
10. Mason Jar Lights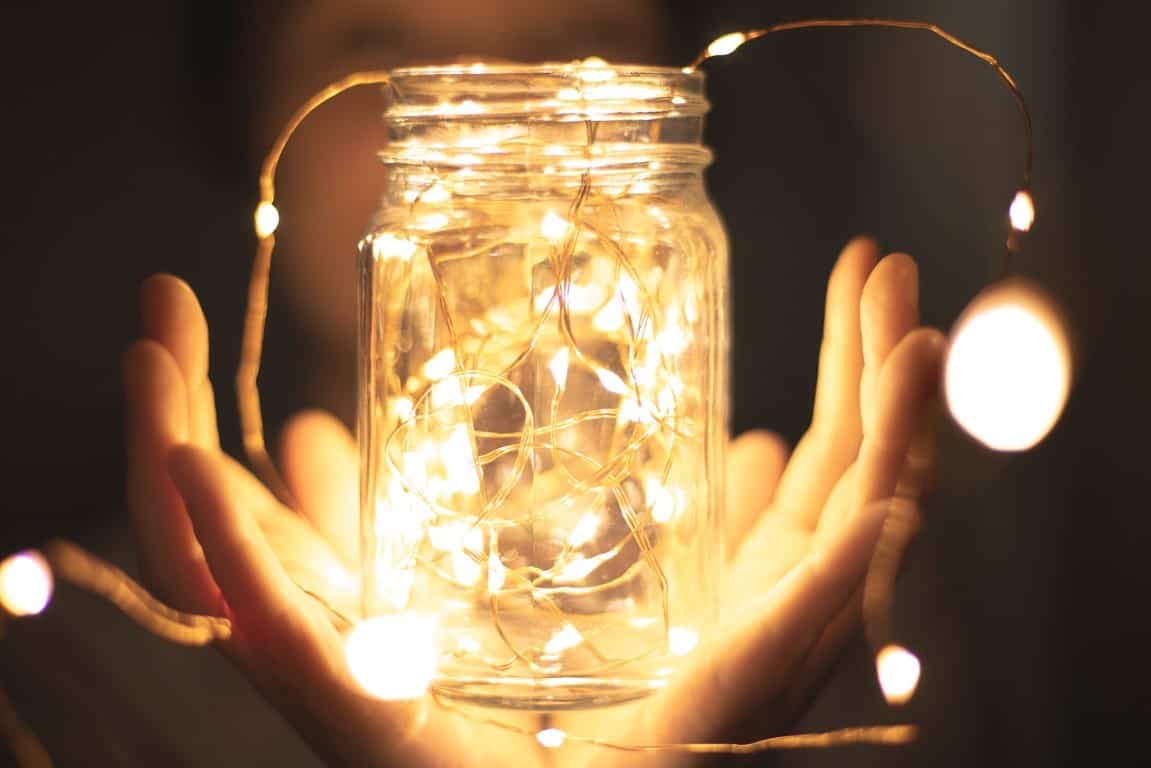 Mason jars are frequently used in simple DIY projects because of their versatility. A mason jar with fairy lights inside is an easy yet elegant piece of decor. You can place these on tables or hang them onto tree branches and ceilings.
11. Mini Drawstring Pouches for Wedding Favors
If you plan on giving small wedding favors, a drawstring pouch is a great option for packaging. They fit the theme of autumn perfectly. Personalize it with your initials or the date of your wedding and tie it with ribbon or twine.
12. Mini Pumpkins as Centerpieces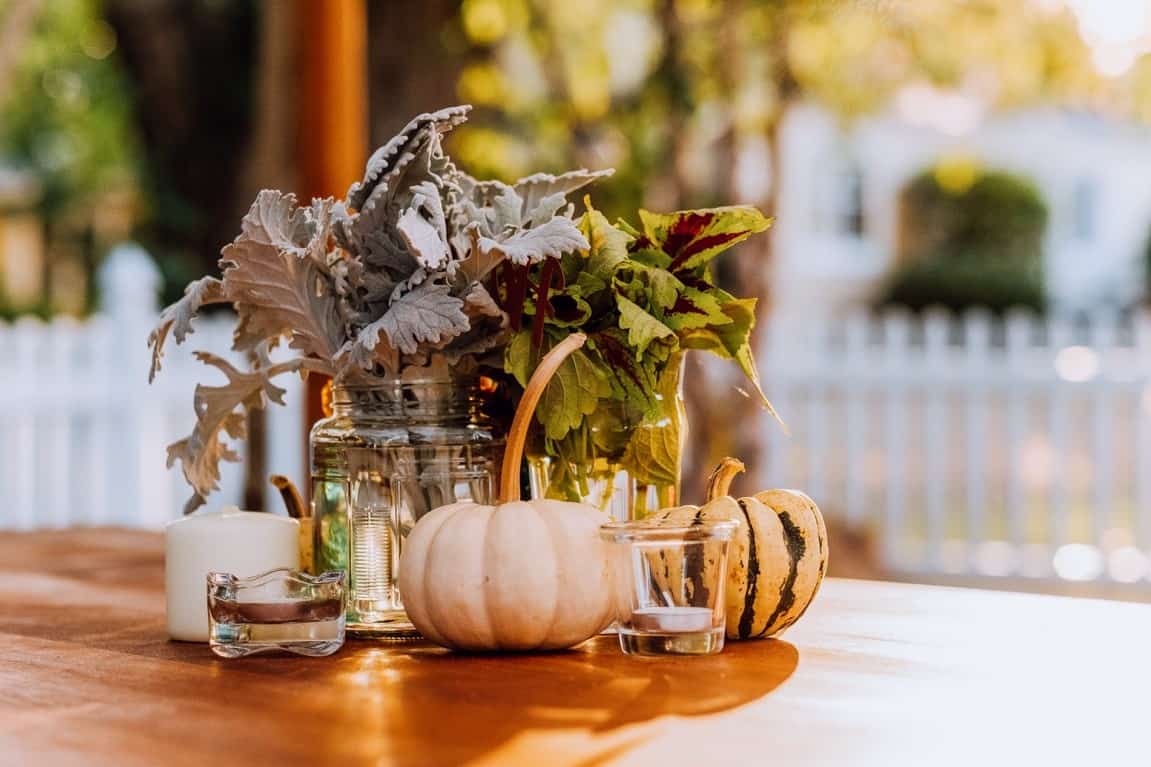 When people think of fall, pumpkins are always among the first to pop up in their heads. Culturally, pumpkins are associated with autumn. Take advantage of this association by utilizing pumpkins for your centerpieces.
There are plenty of ways you can personalize pumpkins to fit your aesthetic. You can use them as makeshift vases to hold flowers. You can carve them and place lights inside. You can also use pumpkins to decorate your aisle.
13. Multipurpose Crates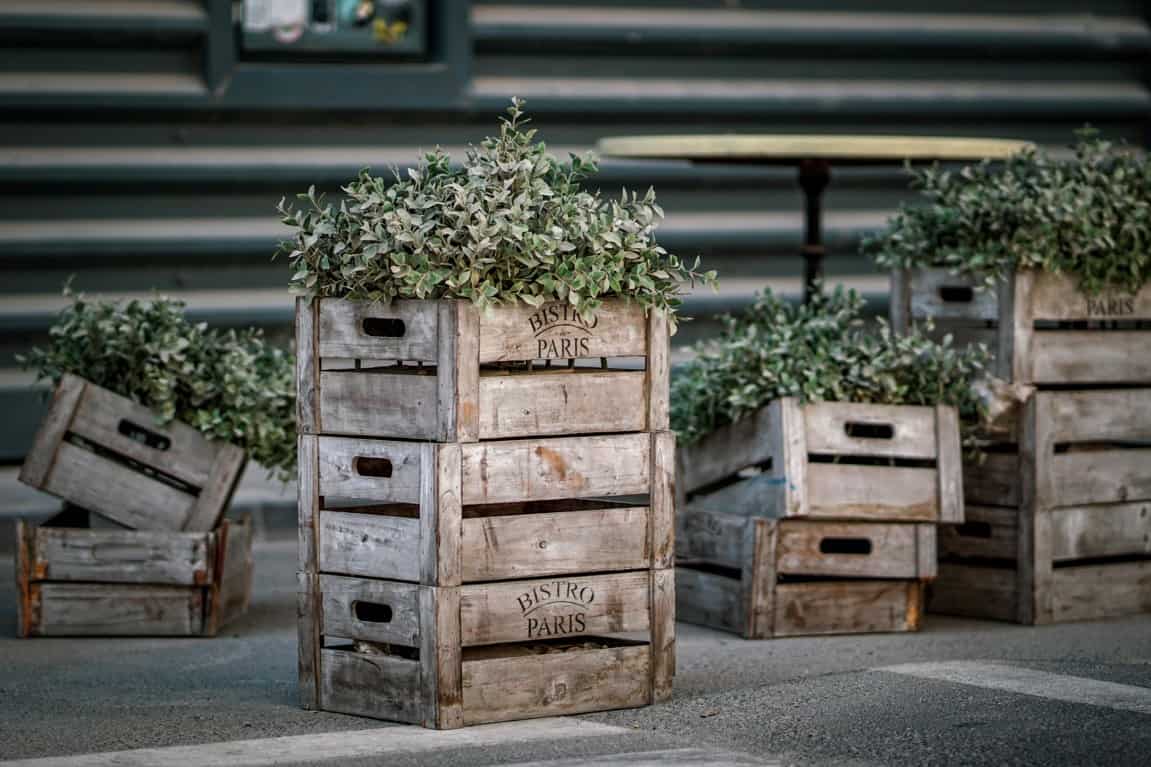 Besides being aesthetically pleasing, crates can also serve several purposes. You can store drinks, wedding favors, and other amenities for the guests in them. Likewise, they can serve as your container to hold gifts from guests. They can also hold plants and other decorations. If you turn them upside down, they can function as side tables for decorative pieces.
14. Potted Plants for Decor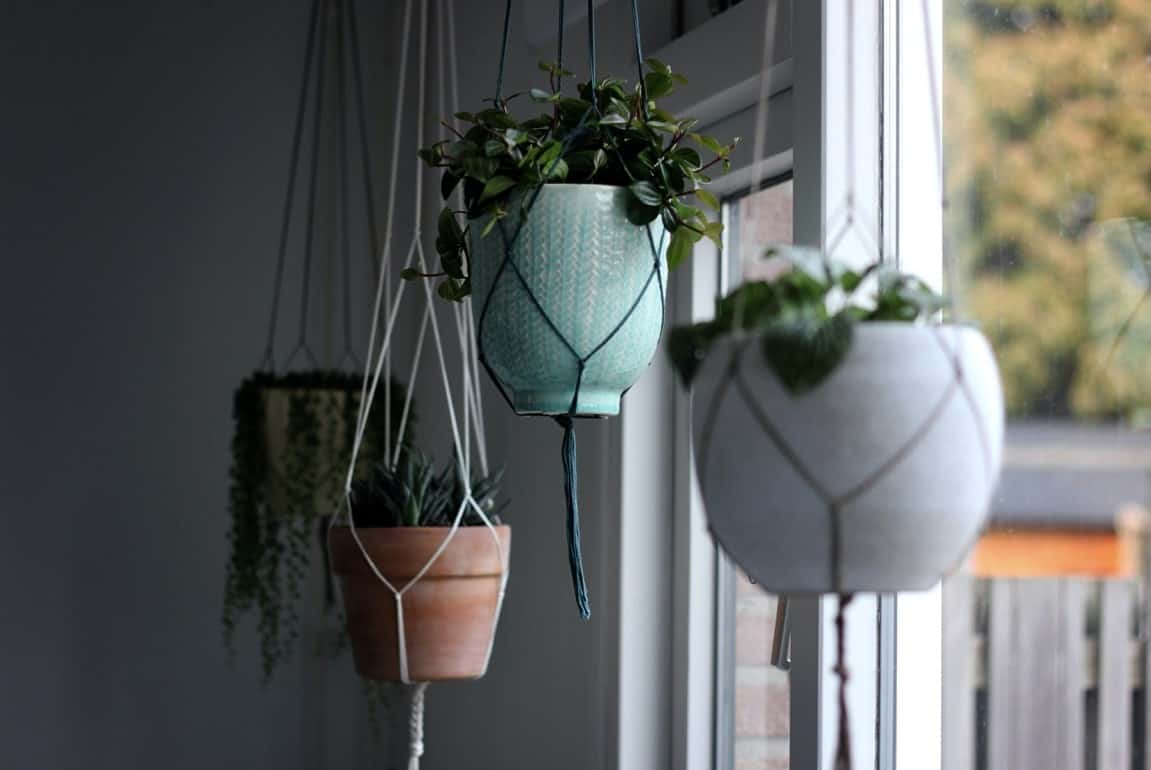 Taking care of plants is a common hobby. If you have greenery at home, you can temporarily repurpose them as pieces of decor for your fall wedding. You can customize the pots, draw images, and write your wedding hashtag on them.
You can also hang them from various places, such as ceilings and tree branches. One way to do this is to use macramé plant hangers.
15. Snack Bar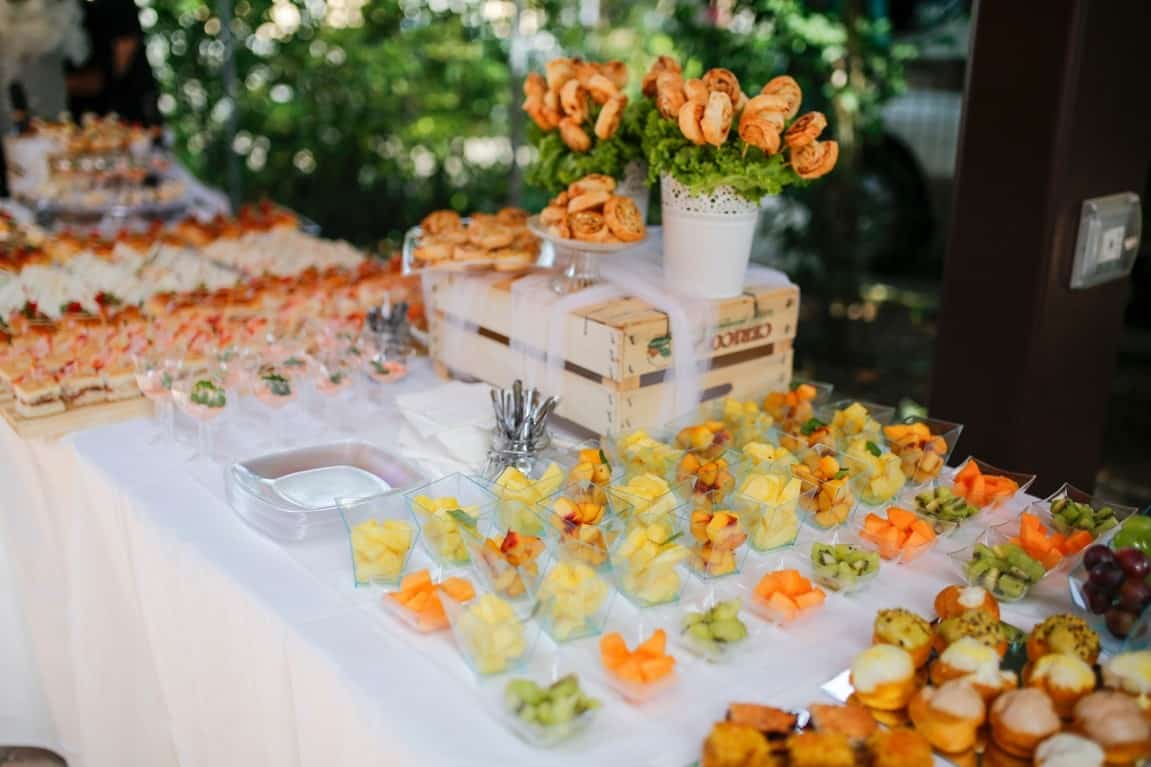 A snack bar is perfect for any reception, especially a cocktail party reception. Paired with a beverage bar, you can keep your guests well-fed and satisfied with various snacks.
The snack bar can serve anything you want. To continue the "harvest" and "natural" motif, nuts, berries, and fruits are great options. You can also serve pastries, pretzels, bagels, and more.
16. Soup for Everyone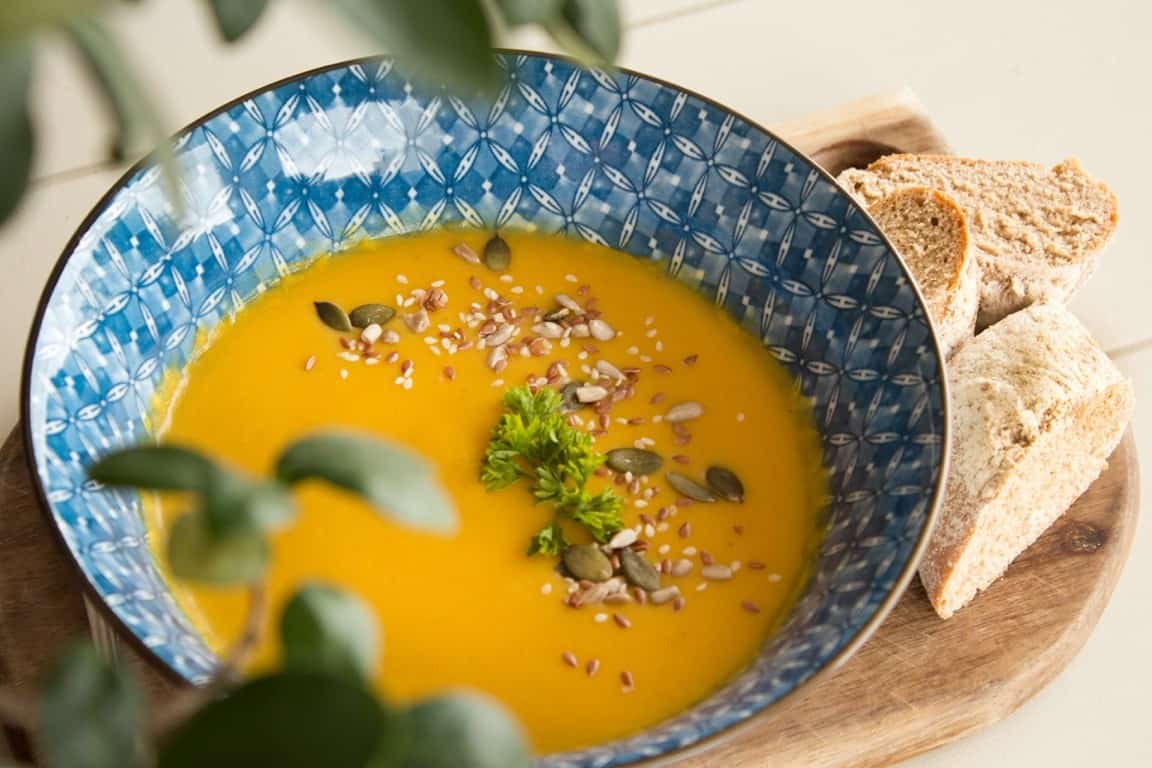 As mentioned above, temperatures tend to start getting colder during fall. To give your guests relief from the chill, consider serving soup for dinner. It is an overall filling meal, and there is a wide variety of recipes for you to choose from.
Place a pot or container of soup on a center table and surround it with bowls and other dinnerware. Letting your guests serve themselves is more cost-efficient than preparing plates ahead of time. Encourage your guests to get only what they can finish.
17. Twigs and Tree Branches for Arches
If you want a more natural wedding arch for your ceremony, consider making one out of twigs and branches. You can find the materials for this arch in your backyard, on hiking and walking trails, and so on. It might be tricky to get the right curvature, but the final product is worth all the effort and work.
18. Vineyard Wedding
Ask around local vineyards if they can accommodate weddings on their premises. They might have some of the best views around your area, especially if they are surrounded by a lot of greenery. Moreover, they may have complimentary wine,
19. Whiskey Barrel as a Flower Vase
Continuing the motif of wood and natural materials, you can use a whiskey barrel as a flower vase. Ask your local florist to arrange the bouquet to perfectly fit the barrel. This design works best as a centerpiece or as a lining for your aisle.
20. Wine Bottles for DIY Decor
Wine bottles, like mason jars, are versatile; you can get creative and incorporate empty wine bottles into your design. Before anything else, make sure that the bottles are meticulously cleaned.
You can keep them transparent, or you can paint over them to match your color scheme. You can also split them into smaller pieces carefully. These wine bottles are perfect for holding flowers, greenery, fairy lights, and candles. However, be careful with preparing them; otherwise, you might get bruised.
21. Wooden Signs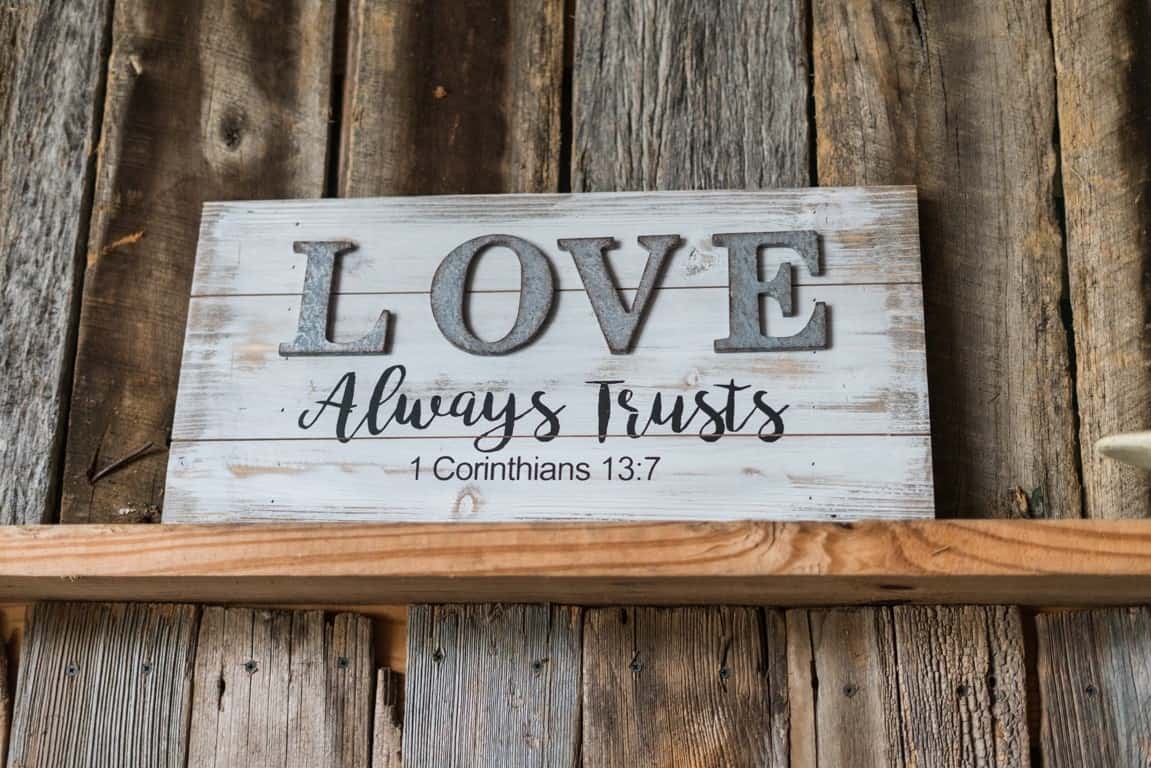 If you are having an outdoor fall wedding, wooden signs are great pieces of functional decor. These signs can direct your guests to their seats, the food, and other pertinent stations. They can also be highly sentimental, such as having romantic lyrics from your favorite songs.
Wooden signs look best when the words are handwritten. The combination of a thin paintbrush and cursive strokes makes for an aesthetically pleasing result.
Tips for Planning a Fall Wedding on a Budget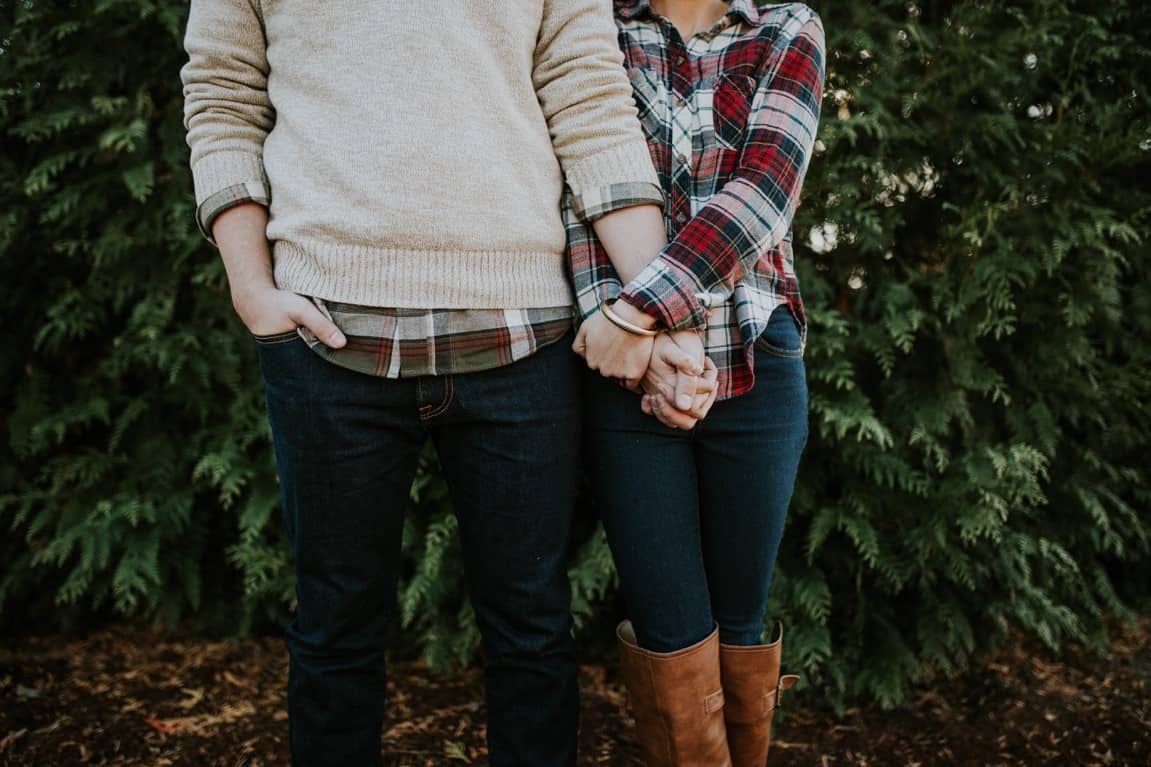 Have a Smaller Guest List
Many couples choose to elope or have a small wedding because they are more affordable than a full-blown, traditional wedding. This affordability is sizably because of a diminished guest list; elopements have at most 20 guests, while small weddings have 50 at most.
For some couples, it is understandably difficult to narrow down their guest list. However, there are plenty of alternatives you can look into to make your non-invited and uninvited loved ones still feel included. For one, you can live-stream your ceremony on an online platform. With this, even your acquaintances from distant locations can watch your special day unfold.
Make Use of Nature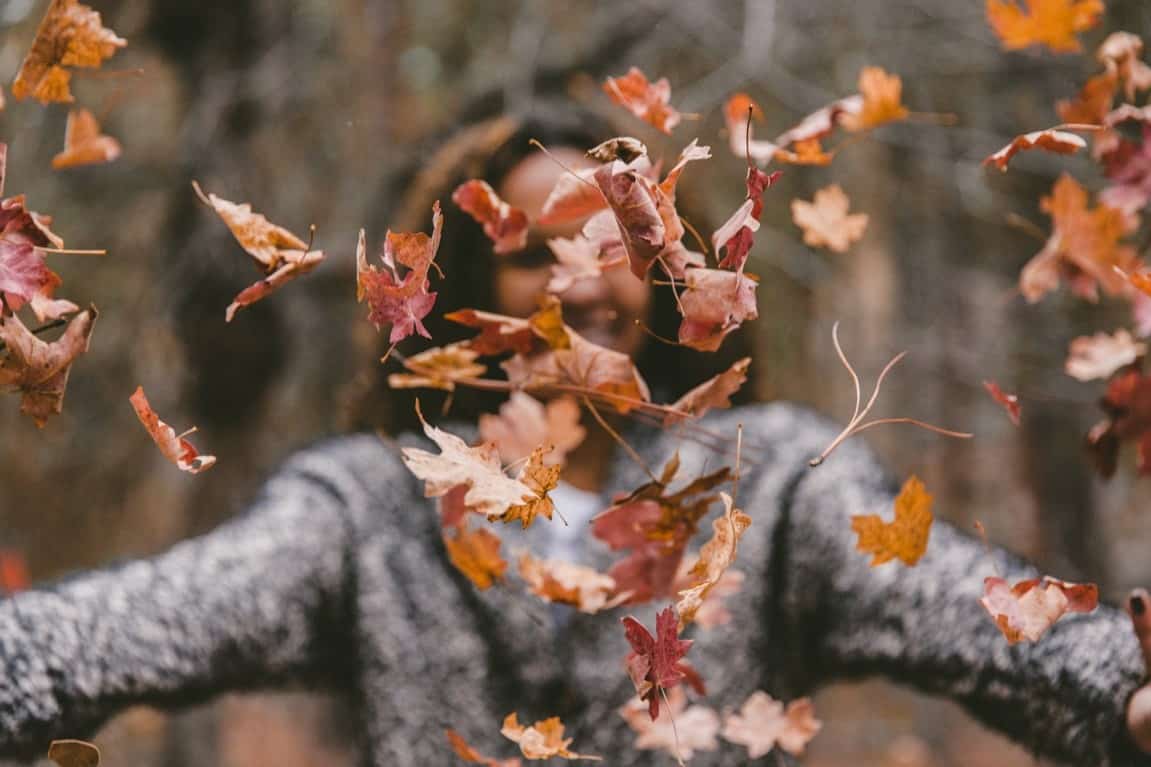 Fall weddings look best with natural themes and designs. This is made evident by the abundance of nature-inspired ideas above. Even leaves make for great pieces of decor, and you can plan your color scheme around the colors of leaves during fall.
Speaking of color schemes, you are encouraged to utilize hues found in nature during fall. Oranges, reds, golds, browns, and purples are popular choices for fall-inspired color palettes. In doing so, you can easily incorporate natural items into your decor. These items include fallen leaves, tree trunks, harvest, and more.
Do Not Worry About Mismatched Decor
While planning your wedding, you may have envisioned matching decor, chairs, and other fixtures. To achieve that, you need to purchase or rent a lot of items. These costs can quickly add up and might overwhelm
your wedding budget
.
As an alternative, see how you feel about mismatched decor. For instance, if you do not have enough chairs, you can borrow some from your friends and relatives. You might feel hesitant about using chairs with different styles, but you can make them work with the right arrangement.
Buy in Bulk Whenever Possible
Some items are cheaper when bought in bulk. For instance, a box with several bottles of wine is typically cheaper than buying the bottles individually. Wedding favors can also be cheaper if bought in high quantities. Take advantage of small discounts and promos, as your savings can add up and be helpful later.
Schedule Your Wedding Earlier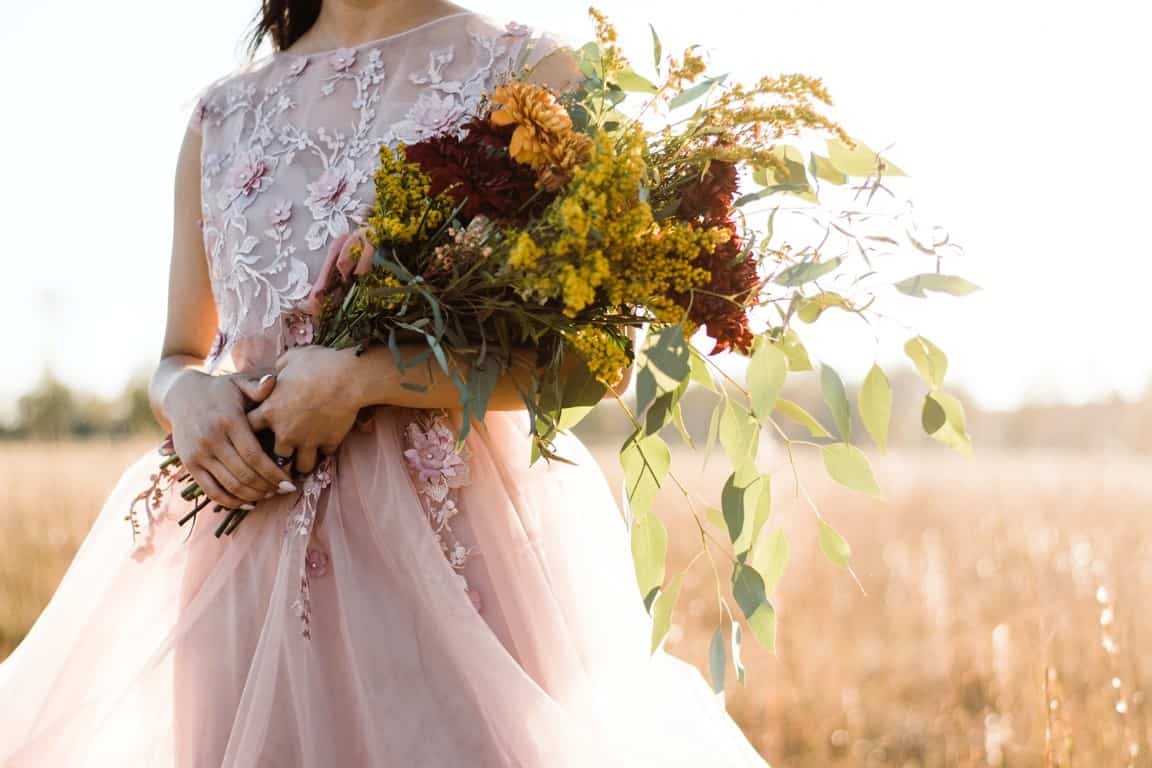 Most weddings tend to take place in the afternoon. Naturally, their receptions would include dinner, desserts, and drinks. By planning your wedding earlier, you may only need to serve brunch or lunch to your guests. These meals would be easier and less costly to prepare than a dinner with a few courses.
Forgo a Reception at a Banquet Hall
As with any wedding, the cost of renting venues massively contributes to the overall expenses. Traditionally, banquet halls and ballrooms are popular choices for receptions. However, they also tend to be more expensive.
Consider going for a community center as an alternative. You might get the same amount of space for a relatively cheaper price. Other options you can go with include church halls, backyards, and other public spaces.
Have a Dessert- or Drink-Only Reception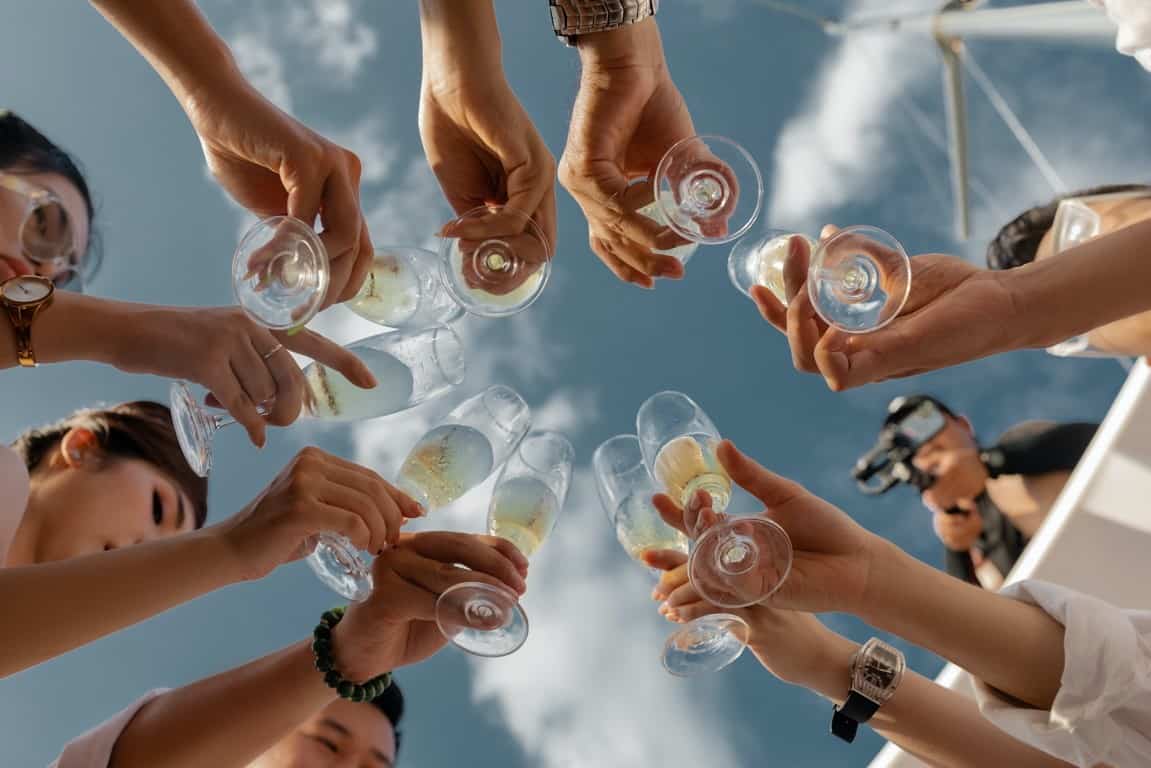 Instead of serving a full meal, consider having a dessert-only or drinks-only reception. Cutting several courses of food will lessen your expenses, as these are typically the costliest to serve. Meanwhile, cocktails and desserts are comparatively more affordable to produce and distribute.
Have a Potluck
If you are having a small and intimate wedding, you should consider having a potluck. Potlucks can help you save money on food, as all your guests will bring a meal to share. This relieves you of some of the responsibilities surrounding the meals; you only need to provide around one dish and the dinnerware.