When deciding whether to have an elopement or a full wedding, one of the first considerations is always money. Some people might be looking for a budget-friendlier option that will not break the bank but still give them a day to remember.
How much does it cost to elope? The average elopement cost ranges from $7,000 to $17,000. However, elopements can cost as cheaply as $1,000. This wide range accounts for the fact that elopements are highly personalized to each couple. With that said, there are several factors that influence the final cost of an elopement ceremony.
The five main factors that affect the cost of an elopement are explained in detail below. Afterward, the typical components of an elopement budget are listed, followed by sample budget breakdowns. Lastly, tips for saving money on your elopement are enumerated.
Price Factors Affecting Average Elopement Cost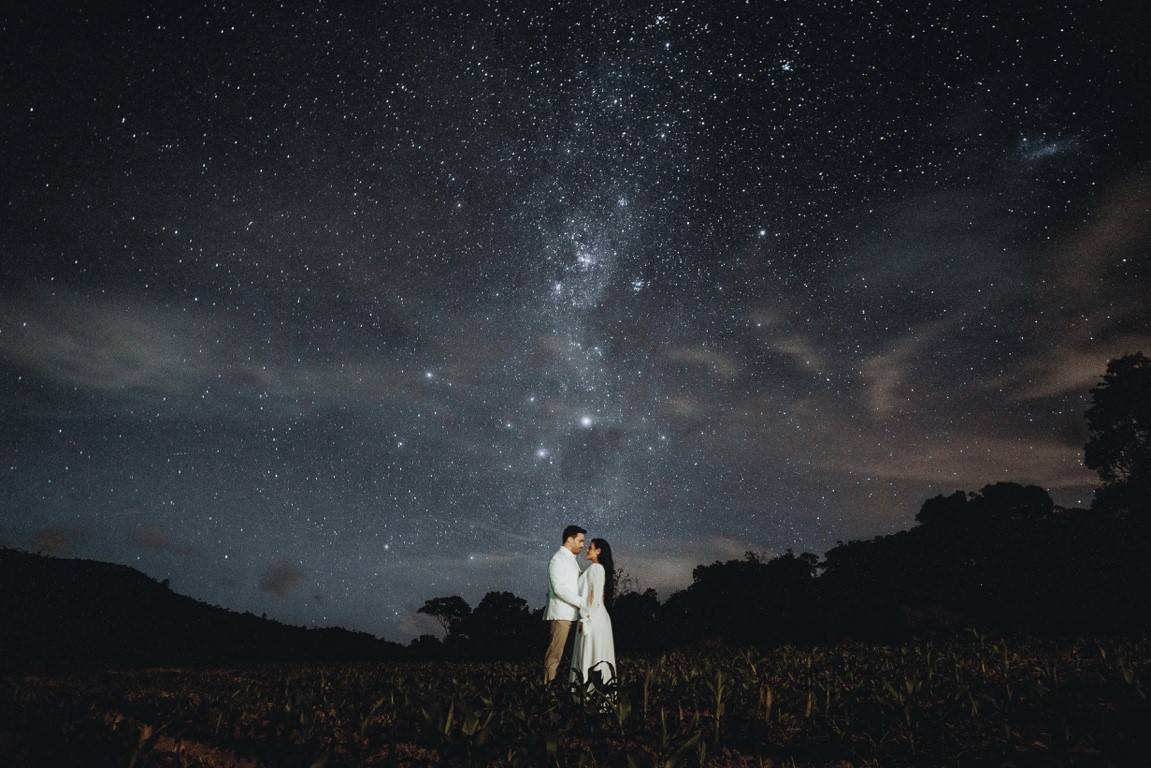 1. Cost of Living in the Area
An area's cost of living will highly influence the average elopement cost. Simply put, the cost of living refers to the amount of money necessary for a person to survive in an area at any given time. This is directly observed in the prices of food, housing, healthcare, taxes, and other basic expenses.
Hawaii, California, and New York are three of the most expensive states in the country. As such, goods and services will be pricier in these states. Expect to pay more for your venue, accommodation, vendors, and rentals.
2. Your Itinerary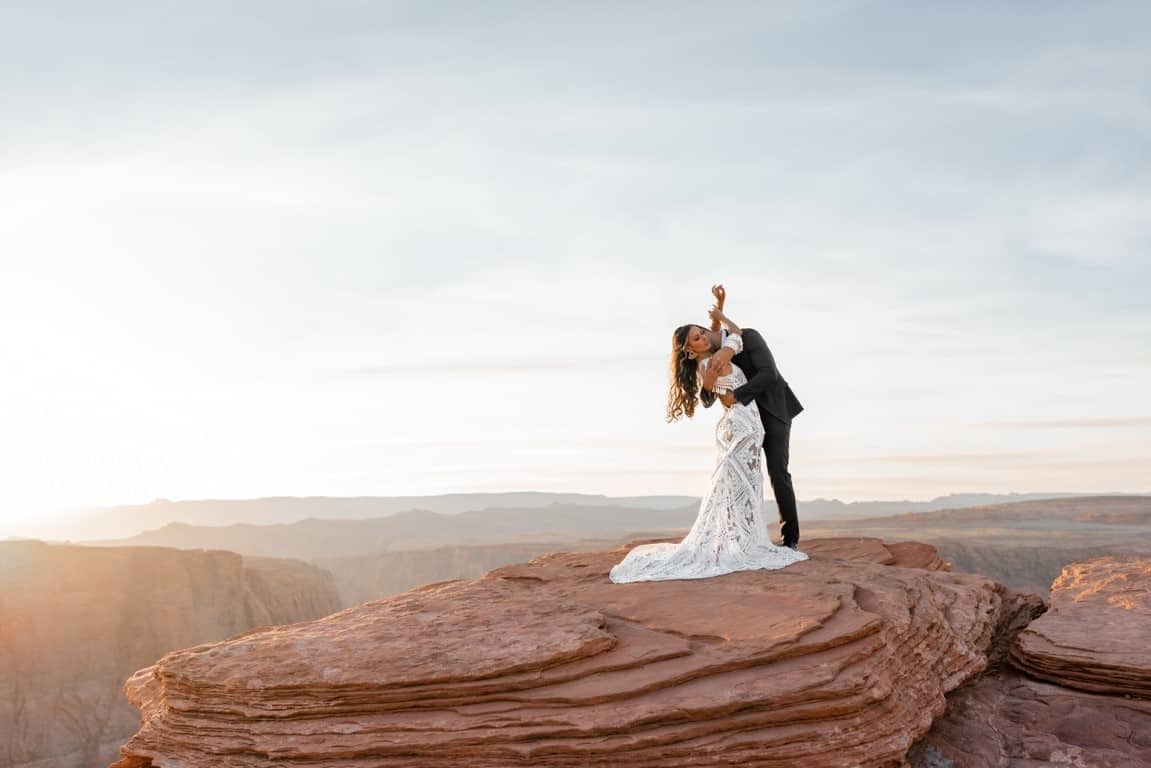 Every elopement will have a different itinerary. Some couples add several activities before and after their elopement, such as hiking, skiing, and other adventures. Costs for accommodation, services, and other rentals will accumulate.
Other couples choose to conduct a ceremony at a city hall. In this scenario, they can pay as little as $60 — half for the marriage license and half for the ceremony itself. The final figure depends on the city and state in which you are getting married.
3. Your Location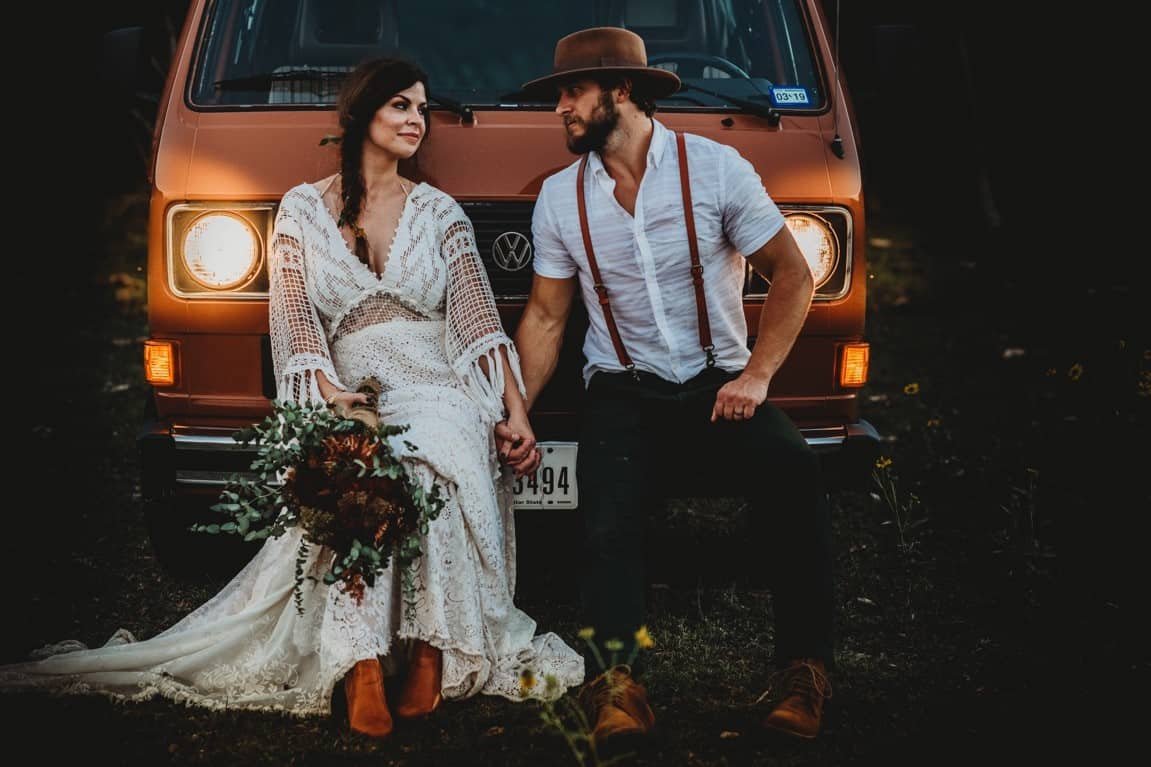 Many couples would prefer an elopement because it will allow them to have the ceremony anywhere they would like. They can do it in their hometown, another state, and even another country. Likewise, they can do it by the beach, in a national park, in a garden, or in their backyard.
The location you ultimately go with will influence the size of your budget. Some venues charge rental, service, and maintenance fees. Other venues might necessitate providing your own dinnerware, decor, and so on.
4. Your Vendors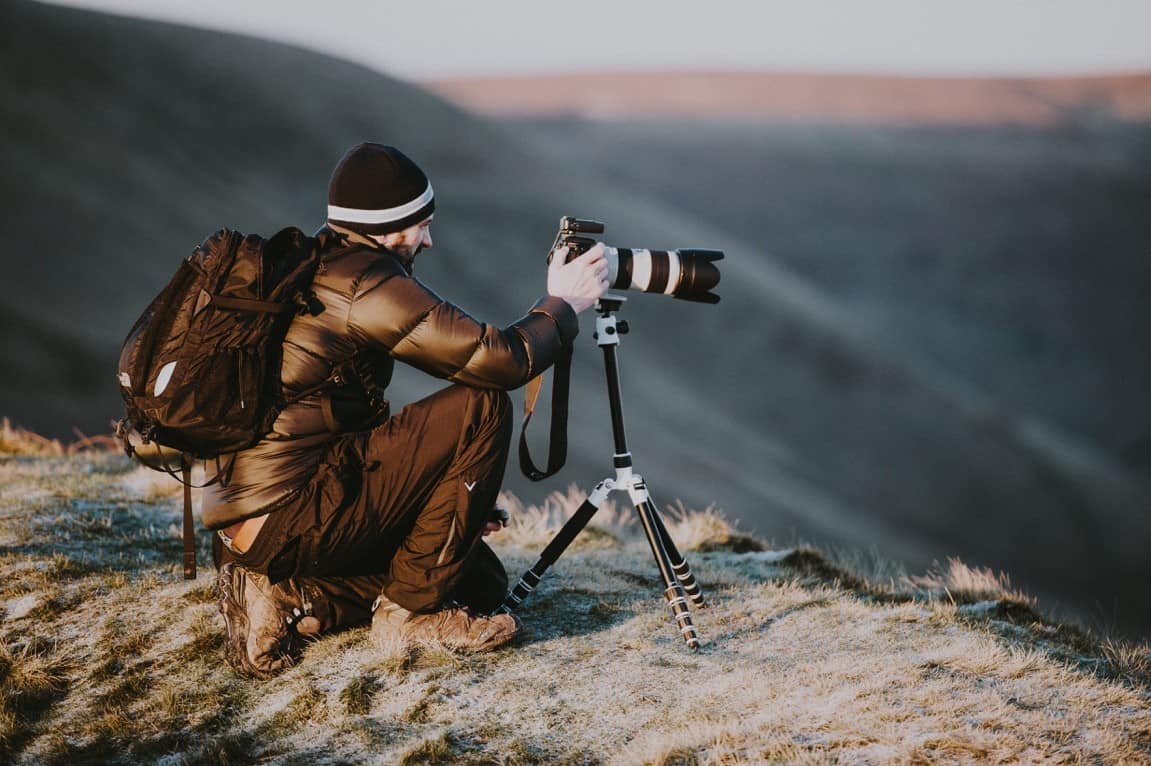 As illustrated above, elopements offer a lot of flexibility to couples. This includes which vendors they want to hire. For many, it is vital to have a photographer and videographer present at their elopement. Their outputs will not only serve as memorabilia but also a way to include guests who had to be uninvited or not invited.
Wedding decorators, florists, and coordinators are optional; they are only necessary for certain venues and types of elopements. In some cases, you are not even allowed to decorate your location.
Elopement planners are also optional. This is because most elopement photographers already double as planners. They have intimate knowledge of the area they specialize in, and they can use this to guide their clients. Additionally, depending on who you hire, video coverage may already be included in their package.
5. The Size of Your Guest List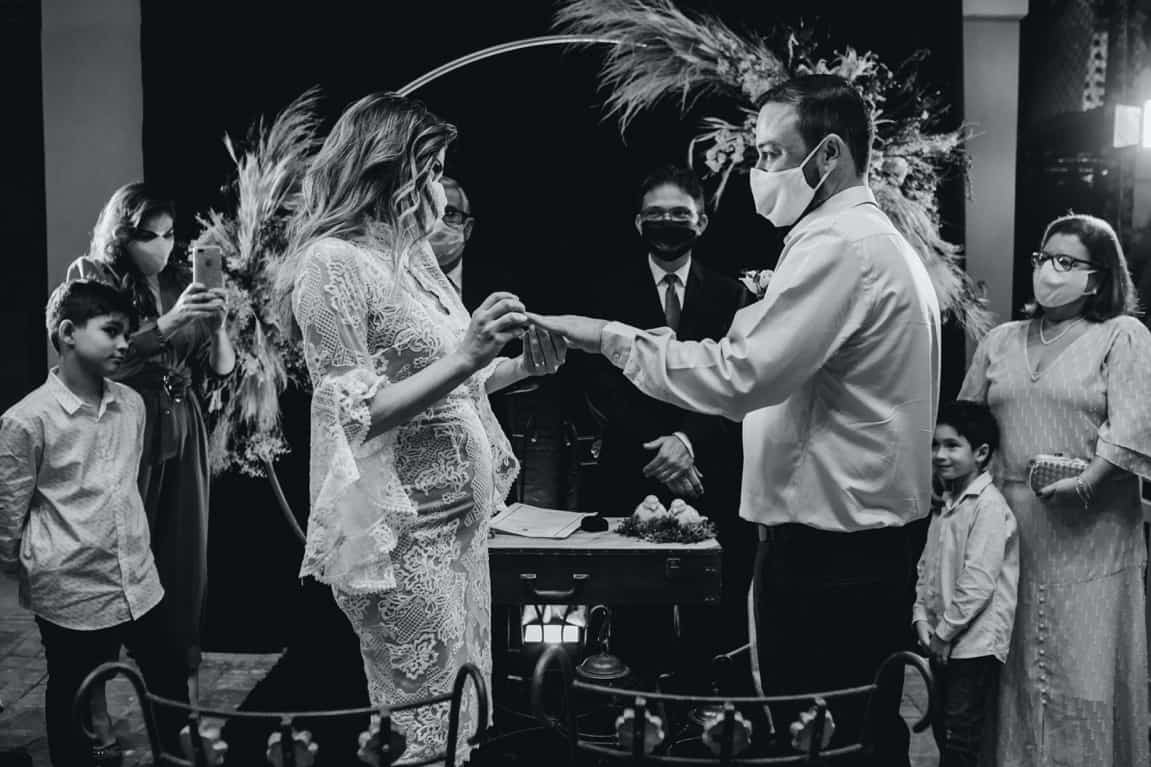 The size of a guest list in elopements varies among couples. Some elopements have around 20 guests, while others only have the couple and their vendors. Some elopements are also technically micro or small weddings, having 20 to 50 guests in attendance.
With that said, the number of guests you invited is directly proportional to the average elopement cost. This accounts for the costs of their accommodation, travel, food and beverages, rentals, and so on. Moreover, some venues become more expensive as the headcount goes higher.
Components of an Average Elopement Budget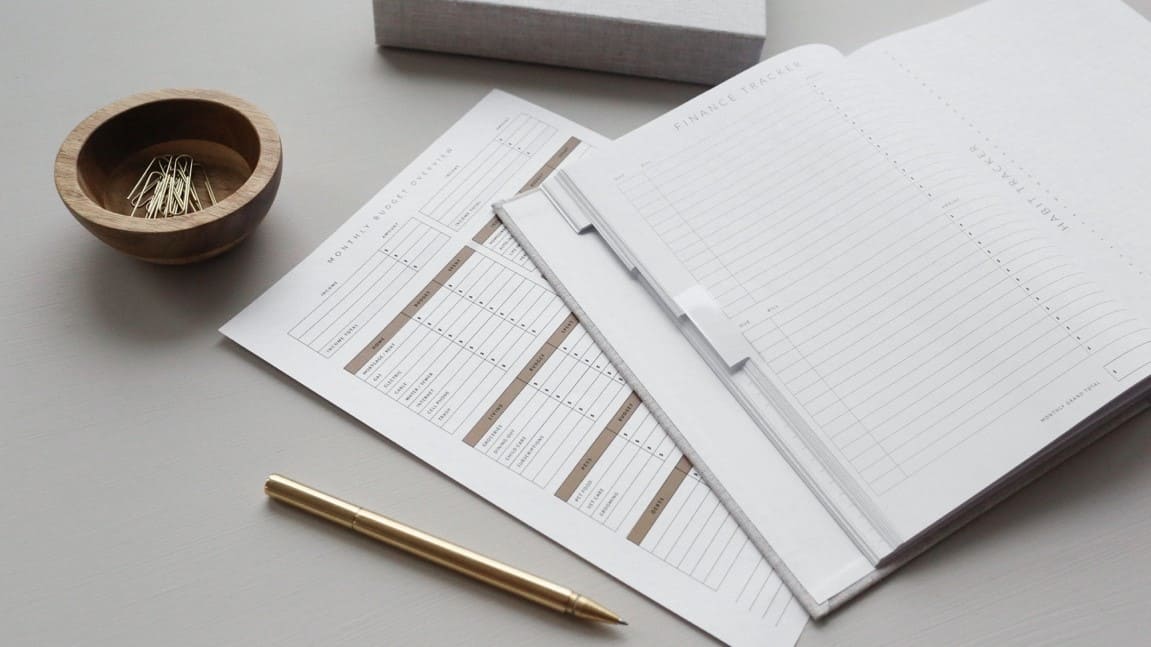 To reiterate, elopements are highly personal and customizable. The components listed below are common, but most of them are not required. For instance, you may feel as if you do not need stylists and decorations. That is perfectly fine; the list is only a guide, not a checklist.
Elopement Photographer
The biggest portion of your elopement budget will most likely go to a photographer. You want a skilled, experienced photographer who can capture the beauty of your location. They also frequently assist with the planning of the ceremony, given their knowledge of the area.
Expect to pay around $2,000 to $7,000 for a photographer. The final price varies on how long you plan on availing of their services. Moreover, every photographer offers different price points and packages.
Elopement Videographer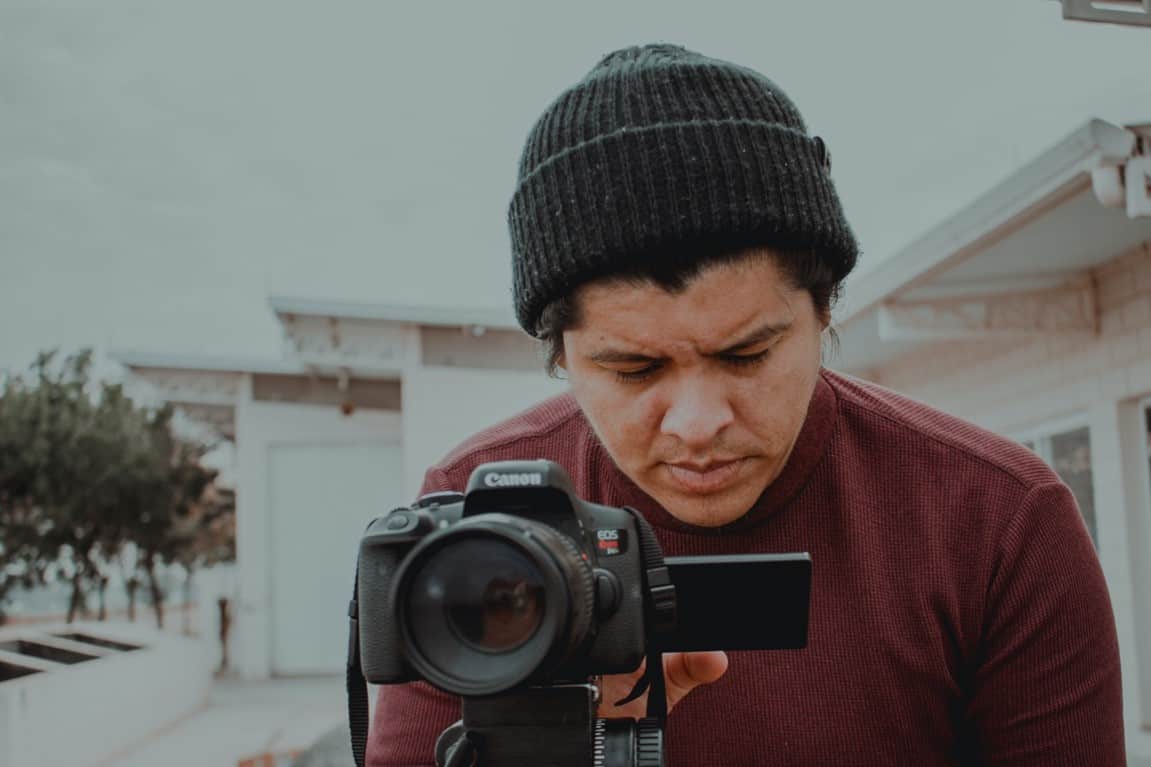 Another large part of your elopement budget is an elopement videographer. By nature, elopements have few to no guests. By investing in a skilled videographer, you can show a high-quality video of your ceremony to the people who could not be there with you. Expect to pay anywhere from $2,000 to $6,000.
Legal Documents
Obtaining a marriage license is an essential part of preparing for any type of wedding. Its cost may vary depending on the state where your elopement will take place. Expect to pay around $50 for a marriage license.
Different locations will also require different documents. National Park elopements, for instance, need a special use permit. These permits cost around $50 to $200. Destination elopements in a foreign country will also entail more paperwork; ask the local consulate about the pertinent processes.
Officiant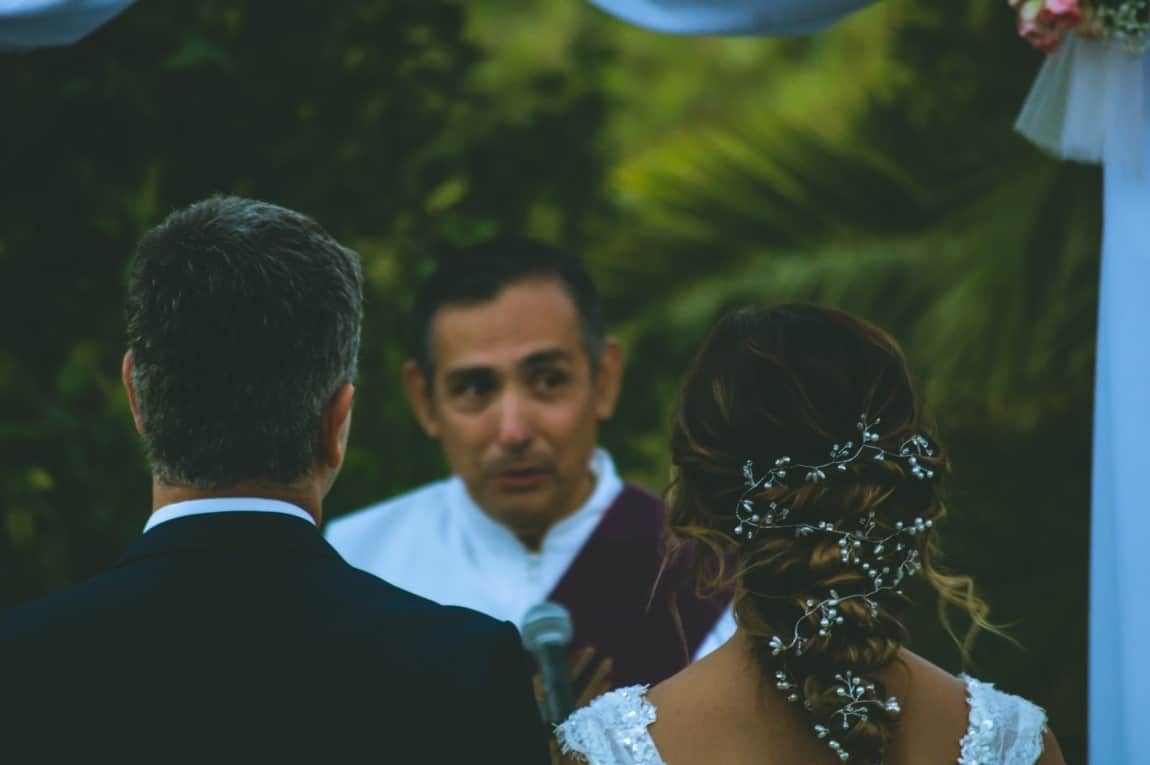 Without an ordained officiant, your marriage license cannot be signed. This is a non-negotiable part of the average elopement cost. Expect to pay anywhere between $300 and $800 for an officiant.
Location and Venue
As mentioned above, certain locations ask couples to secure a special use permit. In some cases, this will be the entirety of your expenses in this category.
However, if you plan on holding an indoor elopement or reception afterward, you will need to pay more. Overall, the cost of the location and venue typically does not exceed $750.
Attire and Accessories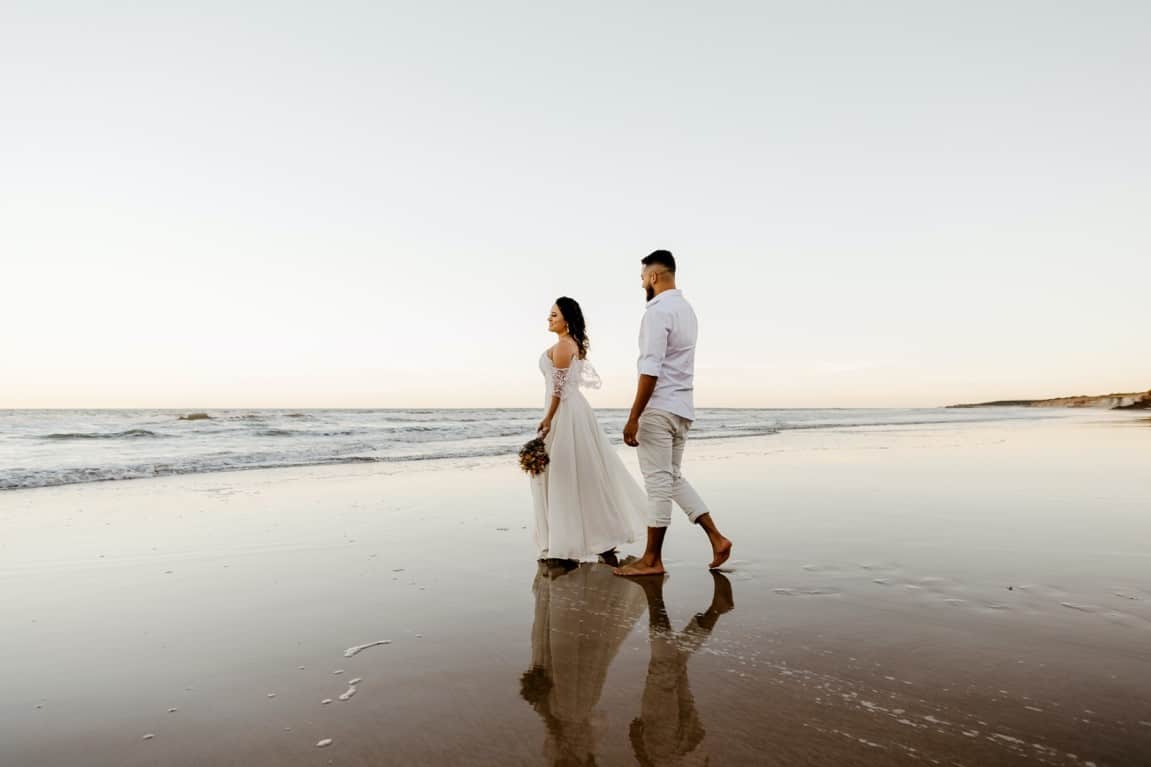 This category refers to what you and your partner will wear at your ceremony. This includes the wedding dress, suit, shoes, rings, and other accessories. To be safe, set aside $300 to $2,500 for your attire and accessories. While you want to be thrifty, you should not skimp to the point where you lack confidence.
Stylists
Corollary to the category above, you may want to hire personal stylists for you and your partner. Expect to pay around $100 to $600 for professional hair and makeup styling. However, you are free to style yourself; for a natural look, some couples even opt for no makeup and hairstyling at all.
Travel and Accommodation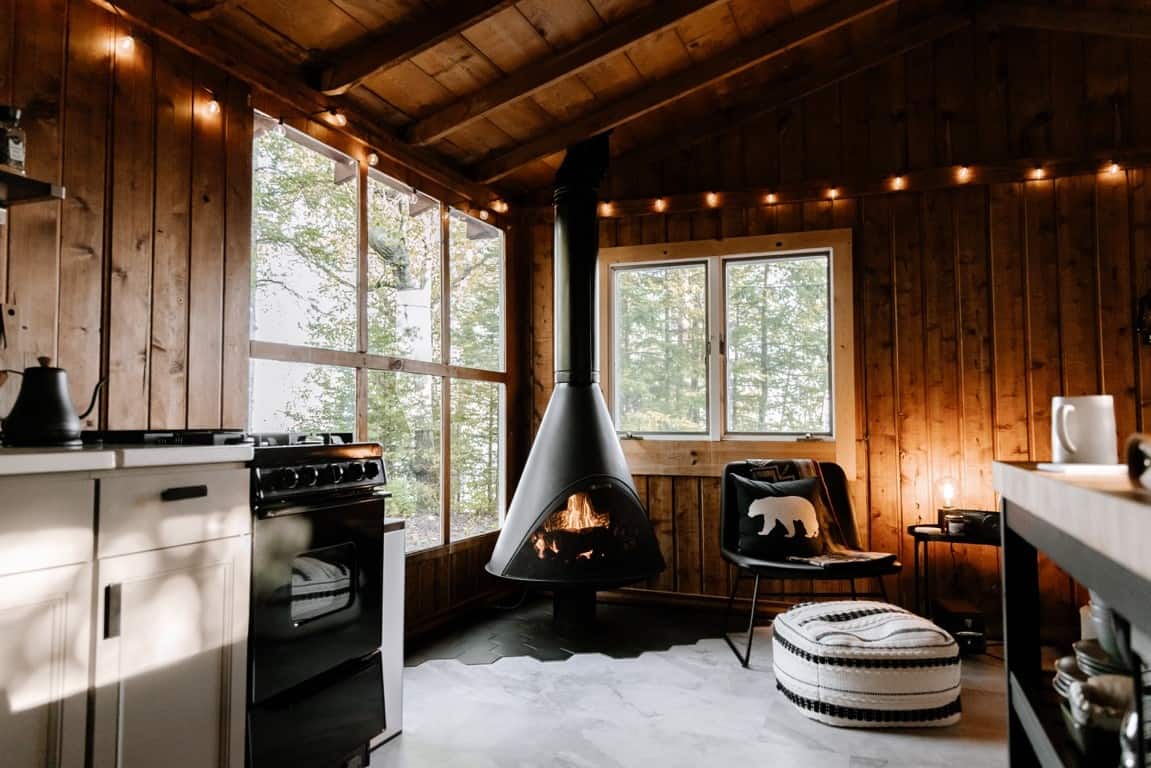 To reach your elopement location, will you be driving or boarding a plane? Once you get there, will you be renting an Airbnb, staying at a friend's place, or opting for a different accommodation? Overall, expect to dedicate no more than $2,000 to your travel and accommodation expenses.
Flowers and Decorations
Depending on your venue, you may be allowed minimal to no decorations. This rule exists to preserve the authenticity of the venue and to reduce waste. In some cases, it would not be practical to have decor.
Activities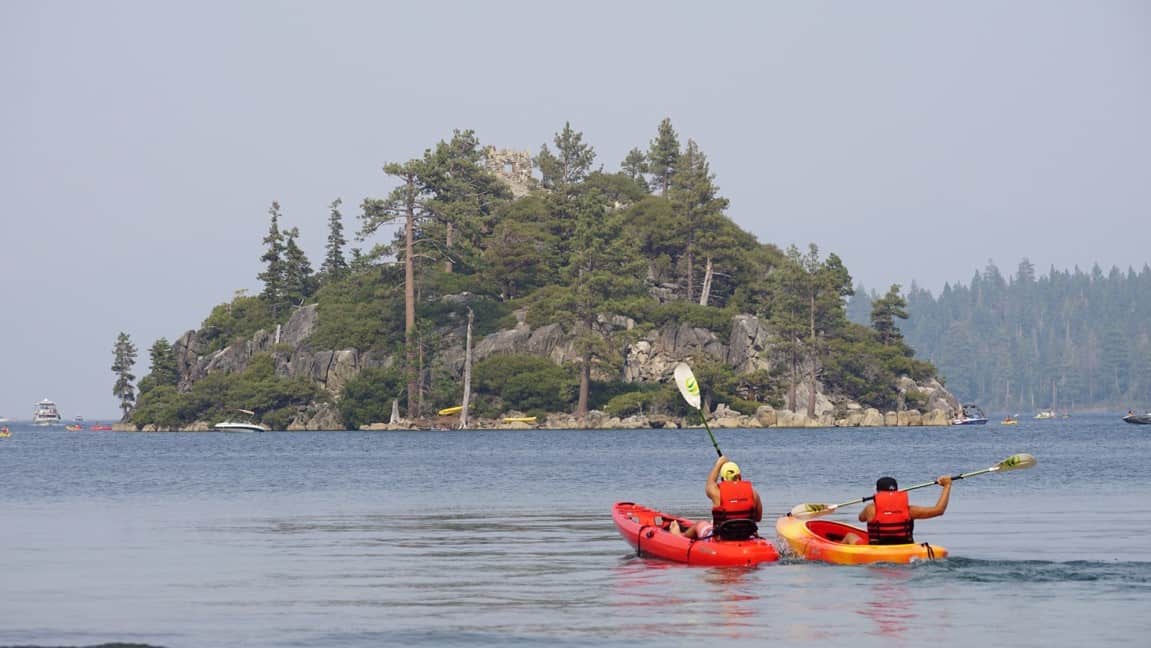 Most elopements include a few activities to make the event more special. This may be a ride on a hot air balloon, a hike, a trip around the city, and so on. The prices of activities vary widely; you should research the costs early on and make reservations if necessary.
Guests
Some couples choose to elope with only their vendors and witnesses. Other couples invite up to 20 people for a small and intimate elopement. Depending on how many guests you have, the costs above will rise; you need to think about your guests' accommodation, meals, inclusion in activities, and so on.
Food and Beverages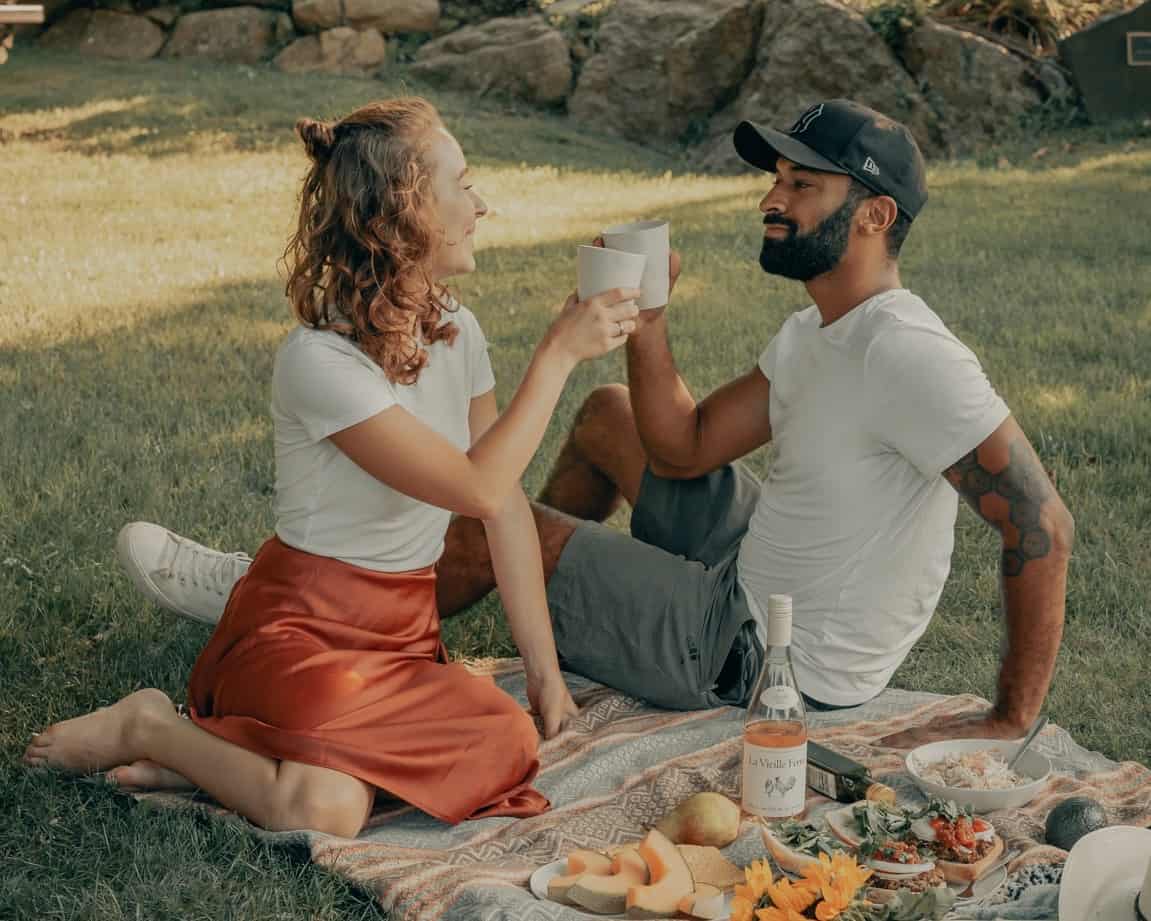 You and your partner can prepare a few snacks, a bottle of wine, and go for a picnic. This is perfect for a romantic and intimate start to your married life. This costs around $150 to organize.
The price will be different if you need to account for other people. If you only have witnesses with you, you may want to opt for a celebratory dinner outside. However, if you have guests, you may need to consider hiring a catering service.
Miscellaneous
Things do not always go according to plan. To account for contingencies, it is wise to bring extra cash with you. Consider having around $500 on hand for emergencies.
You may also want to give yourself a spending allowance, especially if you are in a foreign place. Souvenirs such as shirts, postcards, and magnets are great keepsakes for your special day.
Sample Elopement Budget Breakdowns
1. $5,250 Budget Breakdown
This budget is below the average elopement costs. This illustrates the fact that the cost of an elopement varies from couple to couple. The only vendor presented below is a photographer, who also doubles as a planner and coordinator. The "activity" category accounts for adventures and meals for the couple.
| | |
| --- | --- |
| Vendor or Category | Cost |
| Photographer | $3,500 |
| Activities | $700 |
| Attire and Accessories | $700 |
| Accommodation | $300 |
| Marriage License | $50 |
2. $12,000 Budget Breakdown
This budget sits in the middle of the range. This particular breakdown assumes that you and your partner are bringing two witnesses to an out-of-state elopement. Money is set aside for activities, meals, and other adventures you might spontaneously do. The $100 wedding permit applies for national park elopements.
| | |
| --- | --- |
| Vendor or Category | Cost |
| Photographer | $5,000 |
| Accommodation | $1,500 |
| Attire and Accessories | $1,500 |
| Activities | $1,000 |
| Meals | $900 |
| Travel | $900 |
| Spending Allowance | $700 |
| Emergency Funds | $350 |
| Wedding Permit | $100 |
| Marriage License | $50 |
3. $16,000 Budget Breakdown
This budget breakdown is on the upper end of the range of average elopement costs. A budget of $16,000 allows you to accommodate several guests and vendors at an out-of-state location. The presence of multiple guests necessitates an elopement planner. You also need to take care of their accommodation, food, and rentals.
| | |
| --- | --- |
| Vendor or Category | Cost |
| Photographer | $6,000 |
| Attire and Accessories | $3,000 |
| Travel and Accommodation | $2,500 |
| Elopement Planner | $1,500 |
| Caterers | $700 |
| Officiant | $500 |
| Florist | $500 |
| Personal Stylists | $500 |
| Miscellaneous or Emergency Funds | $400 |
| Cake | $250 |
| Marriage License | $150 |
Tips for Saving on Elopement Costs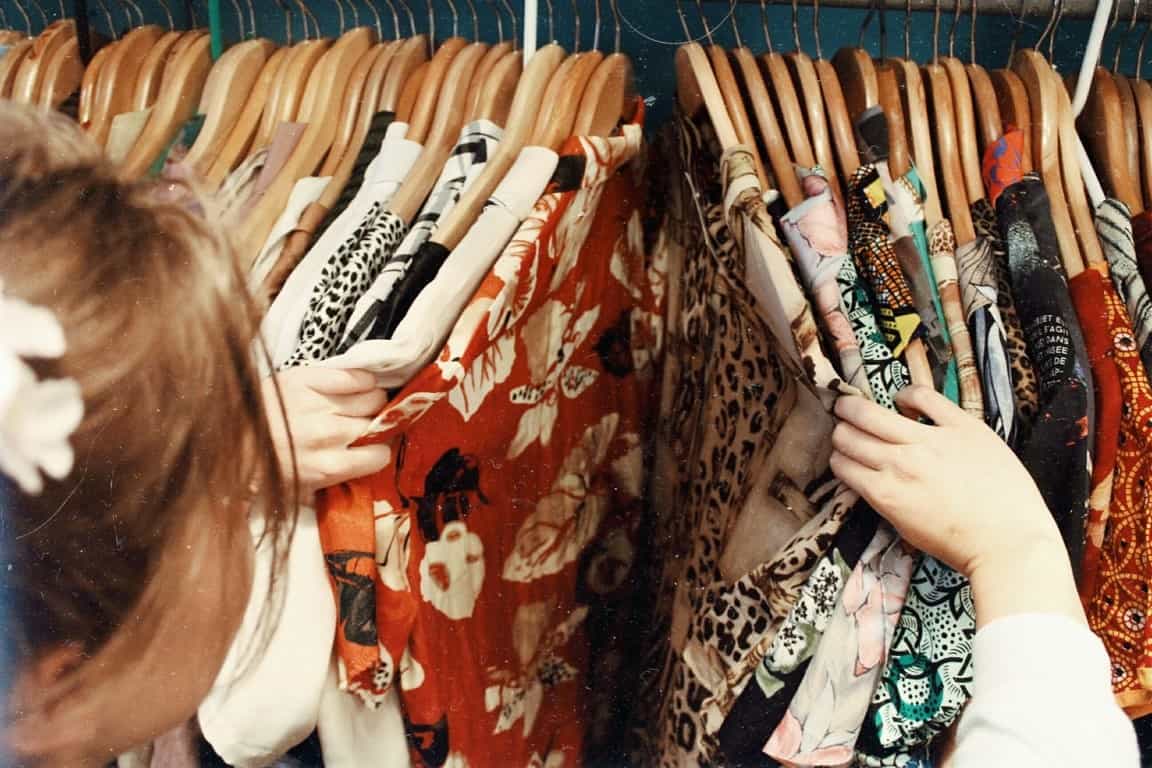 Be Thrifty with Your Purchases
Wedding attire occupies a considerable portion of any wedding budget. Brand new wedding dresses and suits can be expensive. With that said, there are ways you can save money while ensuring that you and your partner will still look amazing.
Instead of buying, consider renting your wedding attire. Many boutiques offer this option. However, there is a downside: it will be difficult to find clothes that perfectly fit your physique.
Do the alterations yourself. Once you purchase a dress, you will need to alter it. Some dresses need their hems shortened, while others need to be tightened. There are many types of alterations. If you learn how to do them, you can save money from alteration costs.
Buy secondhand. Many stores also sell pre-loved wedding attire, which is cheaper than their original retail price. You can visit dedicated boutiques, look through various thrift stores, and ask anyone you know if they are selling their clothes.
Shop online. Online commerce platforms such as Amazon and Etsy have wedding attire. Similarly, physical stores often have digital counterparts. Make sure to ask if they have a "try at home" program that allows you to return the clothes if they are not the right fit.
Have Your Elopement Somewhere Public
As illustrated above, venues contribute a substantial amount to the overall expenses. Private venues, in particular, have various fees you need to pay before you can use their premises. In some cases, venues may charge similar prices regardless of how many guests you have.
To lessen your elopement costs, consider going with a venue that is either public or owned by someone you know. Your options include national and state parks, gardens, and your friend or relative's backyard.
Set Your Priorities Clearly
Elopements are growing in popularity because of their inherent flexibility. Couples have the freedom to forgo certain parts, emphasize others, and be creative with the overall itinerary. You must have an honest and in-depth conversation with your partner about your goals and priorities.
Having clear priorities allows you to adapt your budget. For instance, you might realize that caterers and entertainers are not your priorities. Consequently, you can dedicate that part of the budget instead to videographers to capture and live stream your elopement.
Consider Having a Smaller Guest List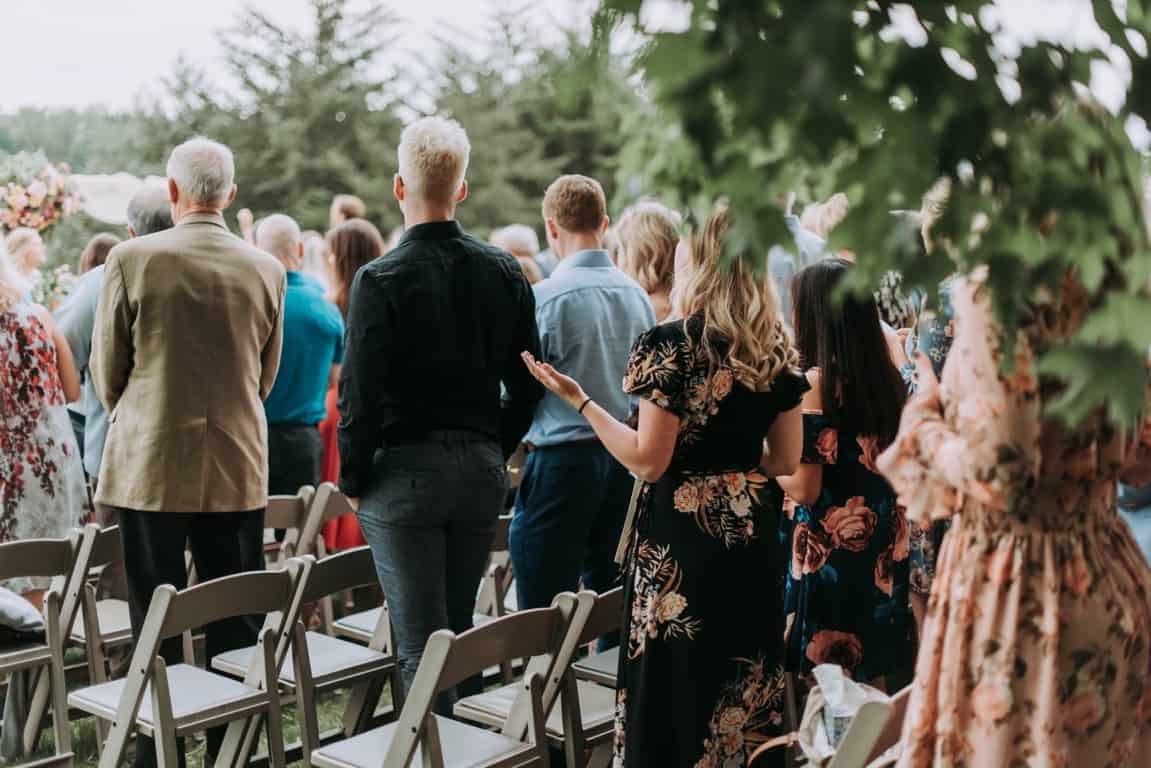 In essence, elopement ceremonies are more casual and intimate celebrations of love. Carefully choosing the people you invite will be difficult, but it is financially worth the effort. After all, accommodating 10 guests will be more affordable than accommodating 20 guests.
With that said, people who will not receive an invitation might take it personally. Here are a few ways you can mitigate and respond to this type of situation:
Prepare an alternative. Make sure that you have a way to still include people even if they cannot physically be present. A popular alternative is to live-stream your ceremony. Several companies offer this exact service, though you can also ask your videographer or photographer about it.
Explain why they will not be invited. Frequently, couples choose to elope because it is a budget-friendly option. Regardless of what your reason is, make sure to communicate it to people who expected to be invited. Odds are they will be kind and understanding.
Be patient and kind. In some cases, tensions and conflicts may arise. Do not let your emotions get the best of you. Take a breath, compose yourself, and respond patiently and kindly. This will preserve your relationship and connection while maintaining the necessary boundaries.
More Alternatives You Should Consider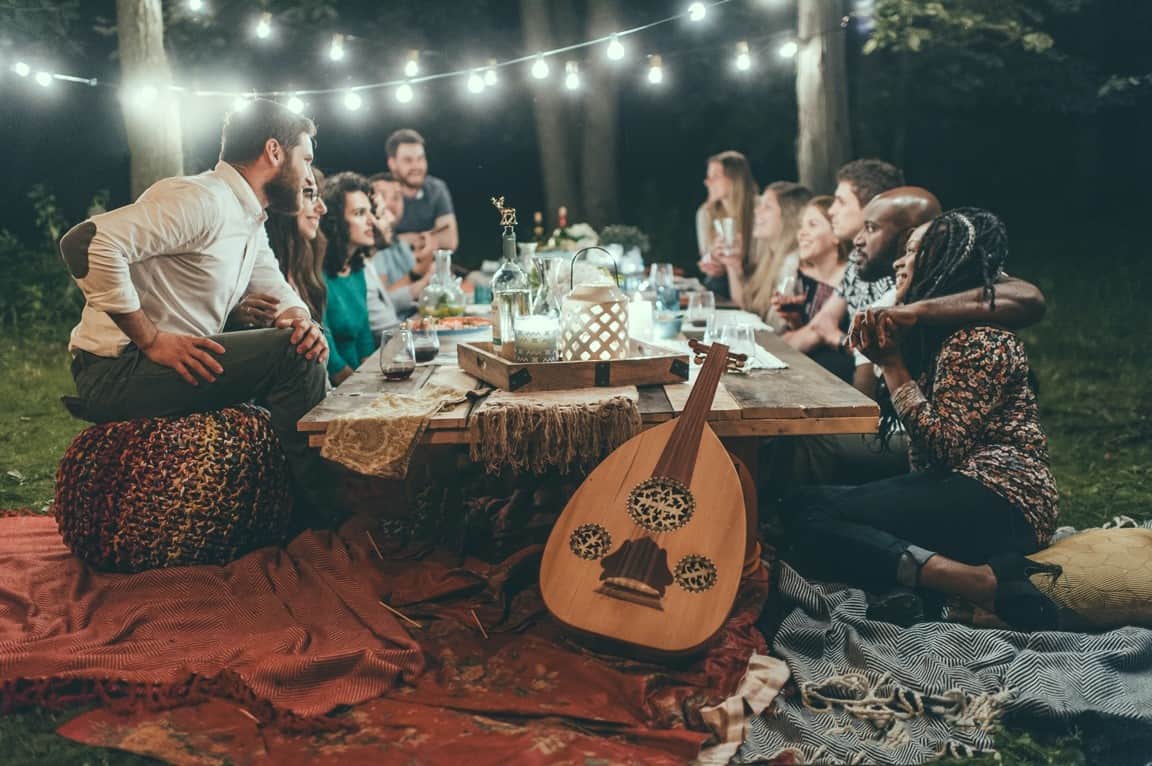 One alternative presented above was live-streaming your elopement. However, there are more ways to include your loved ones who were not at the ceremony.
You can host a brunch, lunch, or dinner party at your new home. Invite your close friends and relatives; during the meal, you can tell stories about your elopement. Your guests can even make a toast and give a speech in your honor.
Likewise, you can organize a reception. Some of the money you saved from eloping can be dedicated to a large, fun-filled reception. You can play games, socialize with people you know, and create inclusive memories.
Final Thoughts
Regardless of how much your elopement ultimately costs, remember that this is your special day. Only you and your partner get to decide what to include, what to forgo, and what to do. Even with budget constraints, aim for your dream elopement with no regrets.