Deciding who gets invited to your wedding can be a challenging task, especially if you can only have a limited number of guests. Even more challenging is figuring out how to make sure everyone feels included on your special day.
Your family is some of the most important people in your life. You can show your love and appreciation by asking them to be involved in your wedding. Here are 7 simple ideas on how to include nieces and nephews in weddings:
Appoint them as a flower girl or ring bearer
Include them in the wedding party
Ask them to help with DIY projects and decorations
Have them walk down the aisle
Let them perform during the reception
Hire them as junior photographers
Dedicate a wedding reception game for kids
Cute Ideas on How to Include Nieces and Nephews in a Wedding Ceremony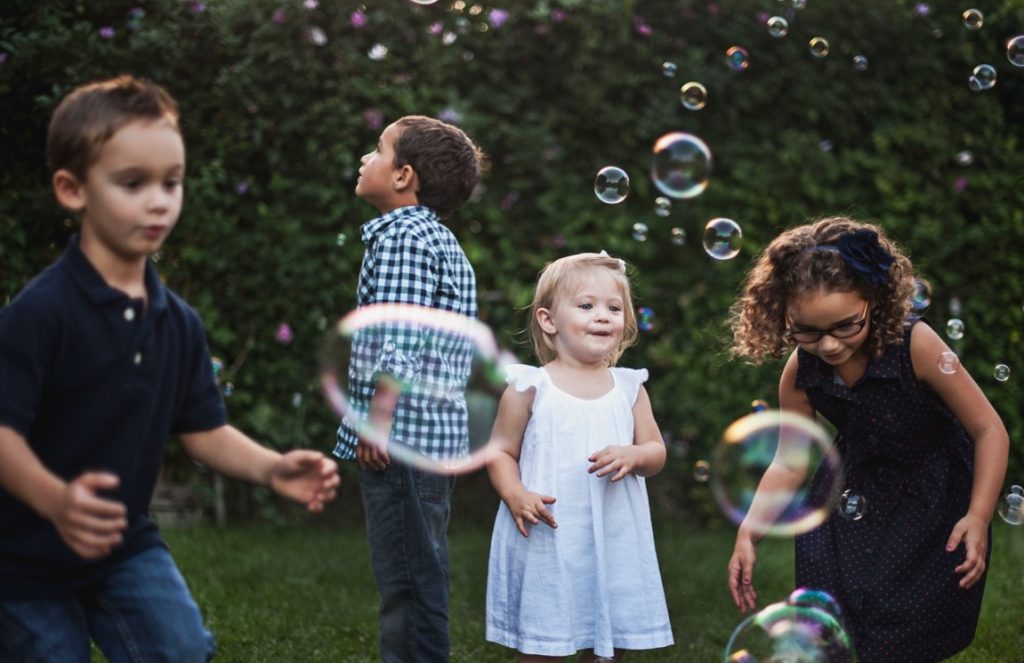 1. Appoint Them as a Flower Girl or Ring Bearer
The most common way to include nieces and nephews in weddings is to choose them as flower girls and ring bearers. Flower girls walk down the aisle and throw petals along the way, while ring bearers carry the rings down the aisle. There are also plenty of alternatives and twists you can add to personalize the roles.
2. Include Them in the Wedding Party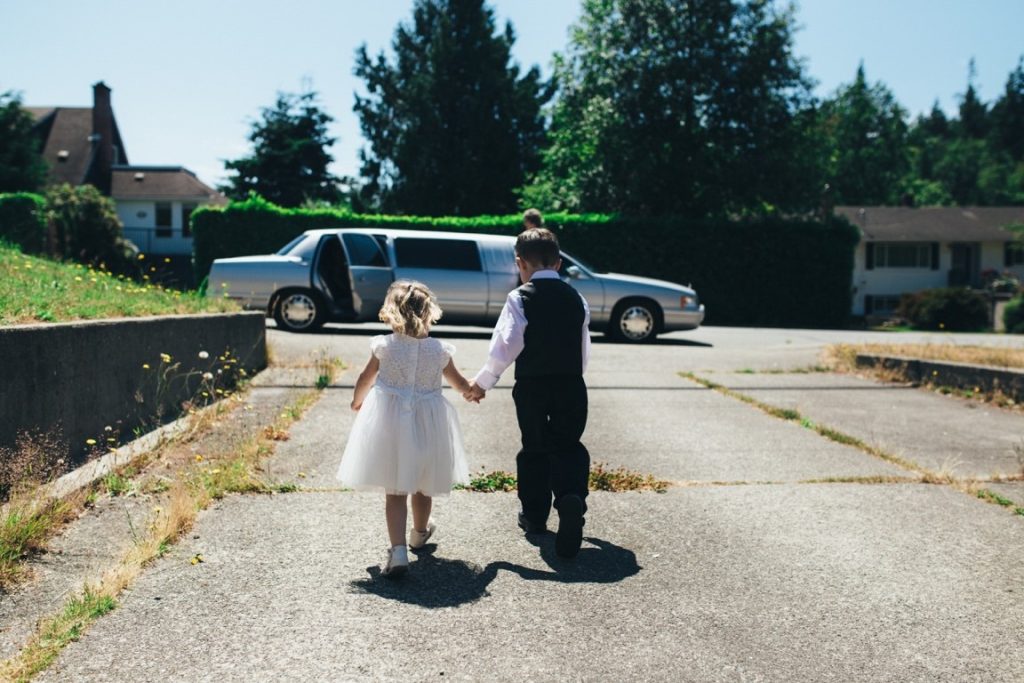 Other than being a flower girl and a ring bearer, there are other ways to include your nieces and nephews in your wedding. For one, they can be junior bridesmaids and junior groomsmen. These roles are perfect for children who are more participative and active. Here are some of the responsibilities that these roles entail:
Help the bridal party make wedding-related decisions. You can directly involve your nieces and nephews in wedding planning by asking for their insights. Children can be brutally honest, and you can use this to your advantage. Bring them to the cake tasting, food tasting, and other meetings.
Perform certain day-of duties. Your nieces and nephews can welcome your guests as they enter the venue. Moreover, they can usher them to their seats, direct them to areas, distribute programs, and so on. If necessary, they can also assist the officiant in carrying out rituals and traditions.
Give a reading during the ceremony. This includes a Bible verse that you love, a poem that describes your relationship, or any piece of tradition that you want to uphold.
Help the bridal party prepare for the wedding. There are many miscellaneous tasks leading up to the wedding. The bridesmaids and groomsmen can enlist the help of their juniors. Your nieces and nephews can organize party favors, add labels, and so on.
3. Ask Them to Help with DIY Projects and Decorations
Enlisting the help of your nieces and nephews for projects is a great way to build rapport with them. They are creative, full of energy, and eager to learn. Not only will you get fun designs, but you will also have new memories to cherish.
4. Have Them Walk Down the Aisle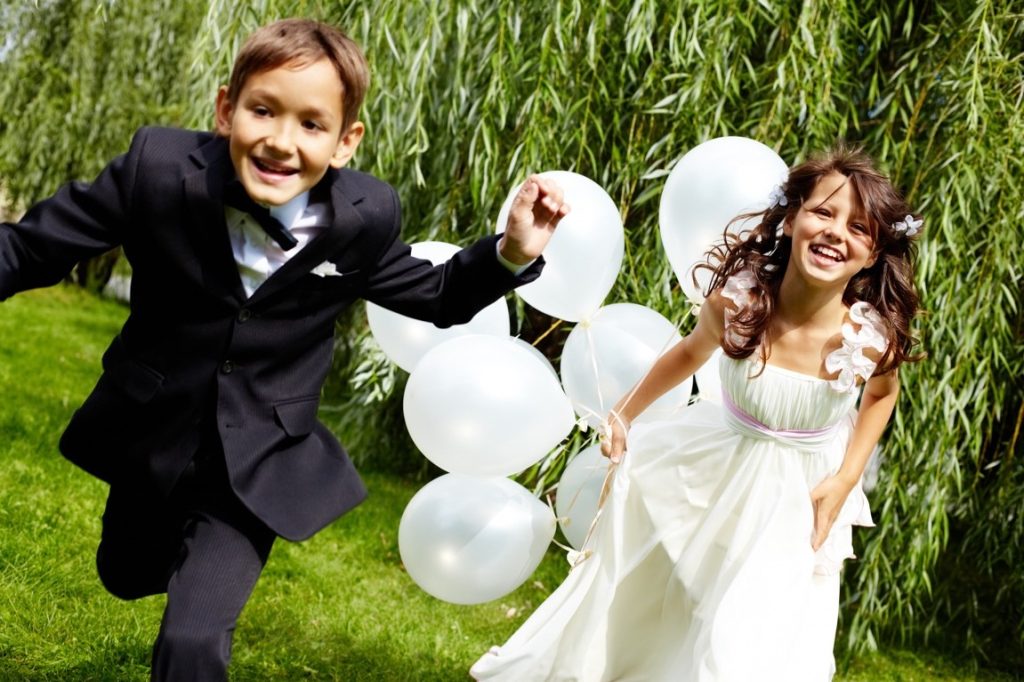 Even if you do not include your nieces and nephews in the wedding party, you can still have them walk down the aisle. This option is particularly great if you have a large number of nieces and nephews. No kid will feel left out. You can make this more adorable by coordinating their outfits and choreographing their entry.
Furthermore, you can have your nieces and nephews signal the entry of the bride. They can carry a sign that says "Here comes the bride" or a similar phrase. Some of them can help hold the train of the bride's dress. The rest of the children can hold other items, such as flowers, balloons, or bells. If you have pets that you want to include in the processional, have a niece or nephew walk with them.
5. Let Them Perform During the Reception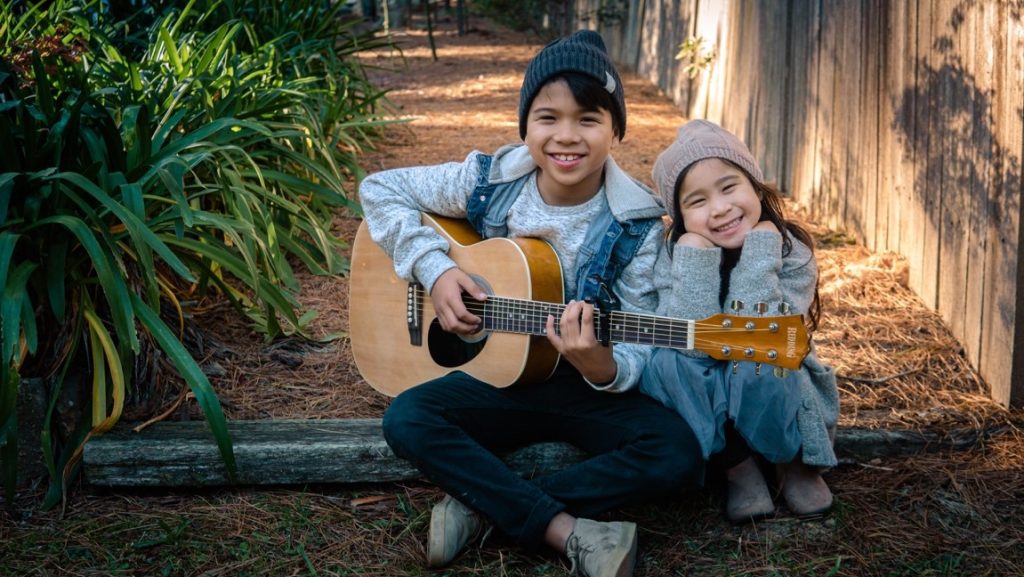 Every child has a skill that their parents are proud of. You may have a niece or nephew that can sing, play an instrument, write poetry, or dance. You can set aside some time during your reception to let them showcase their talents.
You can also have all the children perform a simple dance number. Typically, this occurs after the wedding party introductions or early in the reception. A choreographer can come up with something new, or you can choose from the many TikTok songs popular among children.
Regardless of how you do it, letting your nieces and nephews perform during the reception is an endearing form of entertainment.
6. Hire Them as Junior Photographers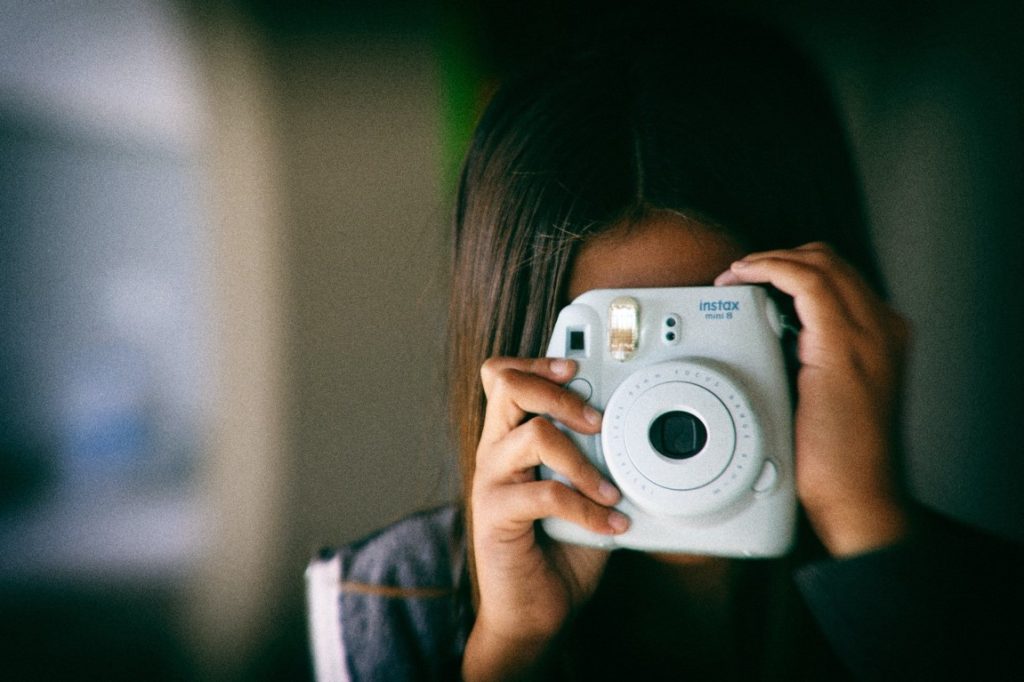 A professional wedding photographer takes up a considerable portion of any wedding budget. The pictures they take will be breathtaking and memorable. However, this does not mean that you cannot encourage other people to capture their favorite moments.
A creative way to include your nieces and nephews in your wedding is "hiring" them as junior photographers. Depending on your budget, you can give them polaroid instant cameras, disposable cameras, or old equipment you already have. Tell them to take pictures to their hearts' content.
Understandably, these pictures will vary in quality. However, they will provide a different way to look at your special day. If you find any favorite, you can get it framed and added to your collection of keepsakes.
7. Dedicate a Wedding Reception Game for Kids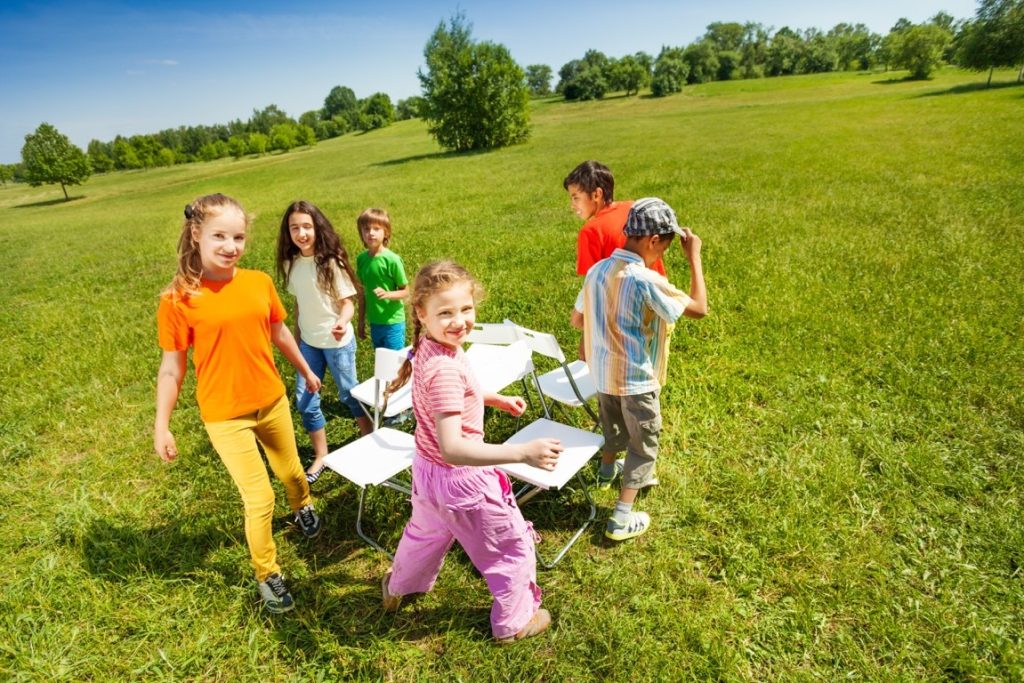 Most of the time, receptions are hours-long parties filled with food, drinks, speeches, games, and various forms of entertainment. Typically, a few wedding reception games will be played throughout the night. To include your nieces and nephews in your wedding, make sure that at least one game is suitable for children.
A popular option for kids-friendly wedding reception games is the "What's in your purse?" game. Although the bridal purse game is typically played in showers, there are several twists you can add to make the game suitable for weddings. The "bring me" variation will be highly engaging for the kids. Other well-loved options include musical chairs and freeze dance.
Tips for Including Your Nieces and Nephews in Your Wedding
Ask Them for Their Consent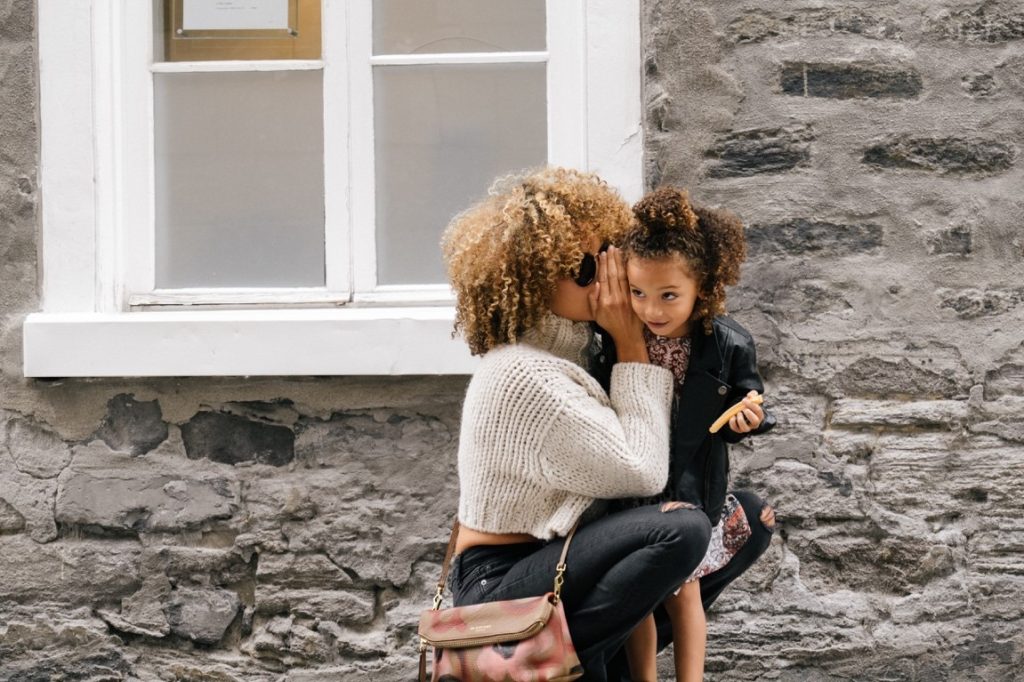 Many children will jump at the chance to be involved in your special day. They might be excited to wear formal attire, eat good food, see distant relatives, and even help with the decorations.
However, keep in mind that some children do not deal with social situations well. They might be introverted, anxious, or have a condition that prevents them from thriving in environments like weddings.
In general, ask your nieces and nephews first if they want to participate; do not force them to be involved in your wedding.
Stick to What Is Appropriate for Their Age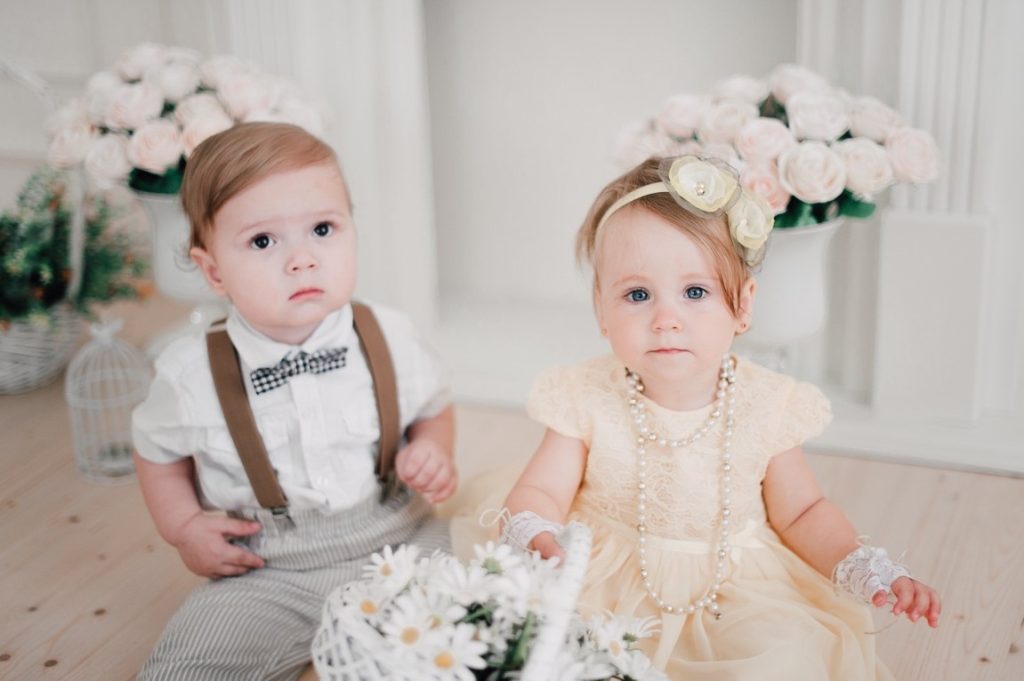 Your nephews and nieces most likely vary in age. Some of them might be in their teenage years, whereas some have not yet started pre-school. Thus, you need to take into account their developmental and age-related capabilities. For instance, while it is okay for both a 2-year-old and an 8-year-old to be ring bearers, the former might need assistance from someone older.
Moreover, if you choose to include your nieces and nephews in your bridal party, then you need to set boundaries. If you choose to hold a bachelor or bachelorette party, you cannot invite junior groomsmen and bridesmaids. Their presence at other pre-wedding events and appointments depends on your preference.
No One Is Required to Include Nieces and Nephews in Weddings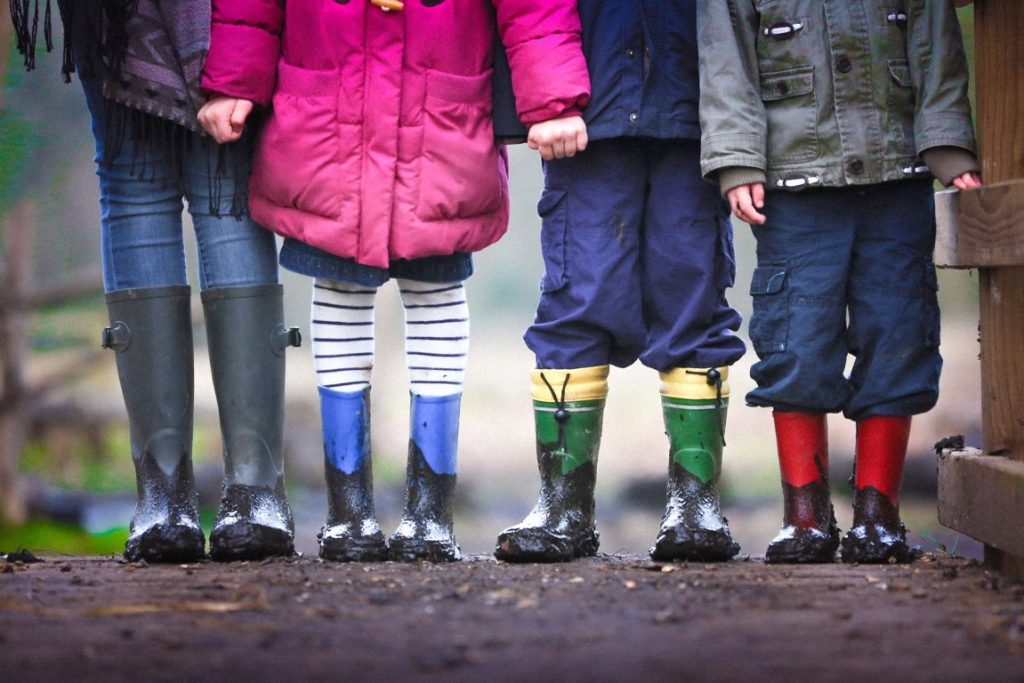 Choosing to include your nieces and nephews in your weddings is a sentimental decision. It shows your unity as a family, and it further strengthens the relationships you have. However, doing so comes with a lot of financial, logistical, and personal responsibilities. In short, there will be more aspects to plan and consider.
As a result, some couples have opted to go with no-kids ceremonies or receptions. This option makes the most sense in the following scenarios:
You want a small or micro wedding.
You want a destination wedding.
You are holding an elopement.
You do not have the budget to accommodate children (i.e., vendors may charge additional fees, the need for a crèche service, etc.)
You are not particularly fond of kids in general.
Regardless of the reason behind it, you are allowed to not include your nieces and nephews in your wedding. You can have a no-kids wedding if that is what you prefer. After all, this is your special day. You just have to figure out how to say "no kids at the wedding" politely to your guests.
Final Thoughts
For many people, having children around brightens their day and makes them happier. The presence of your nieces and nephews at your wedding will give the same effect. Regardless of whether you give them a task or not, make sure to let them know that you love and appreciate them.