In discussions about weddings, the focus is usually on the ceremony itself. As warranted as that is, weddings are more than just the day of the ceremony — usually, there are pre-wedding parties involved that serve different purposes.
As the name denotes, pre-wedding parties are gatherings and celebrations that are held before the day of the wedding ceremony. There are several types of pre-wedding parties, such as engagement parties, bridal showers, and bachelorette parties. Each pre-wedding party has a different planning process and checklist.
The most common types of pre-wedding parties are discussed below, including their functions and the order in which they take place. A planning checklist for each pre-wedding party is also given. Lastly, some activities you can include in your pre-wedding parties are enumerated.
List of the Pre-Wedding Party Events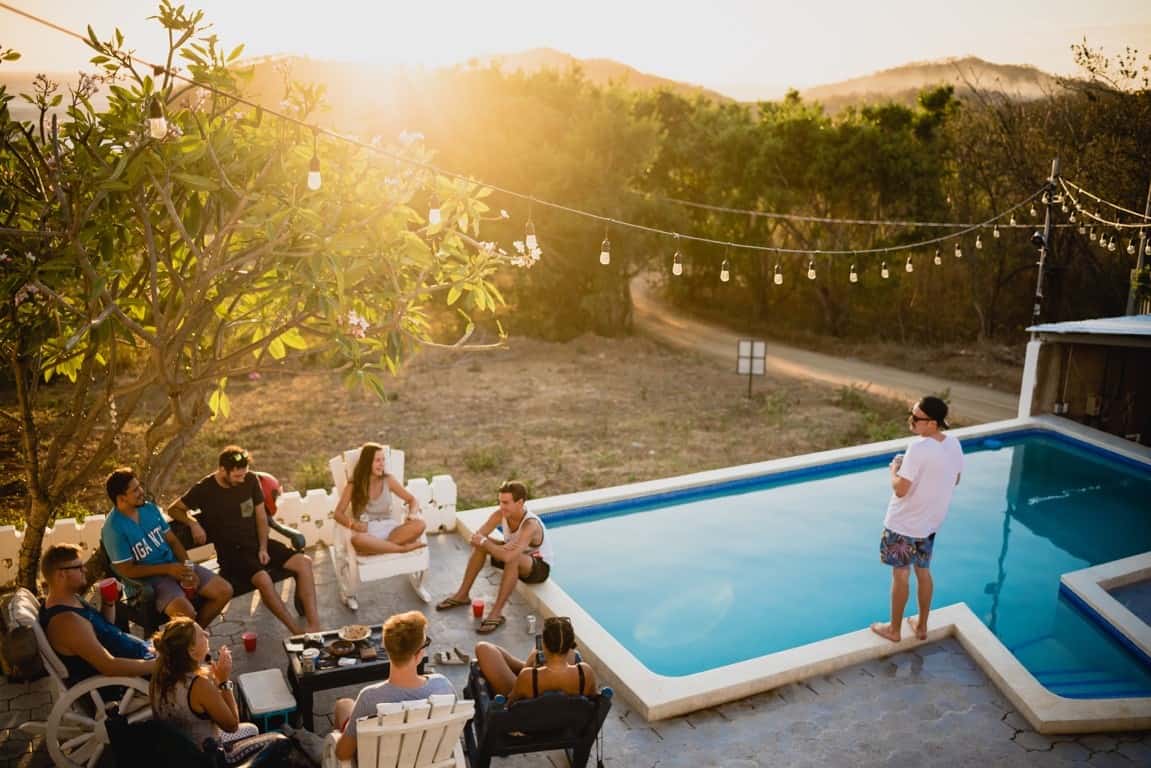 There are several types of pre-wedding parties that you can incorporate into your timeline. Whereas some believe that the more, the merrier, it is ultimately up to you to decide which of the pre-wedding parties you want to hold. Listed below are just some of the common types of pre-wedding parties; there may be ceremonies or events that are specific to a couple's religion or societal background.
Engagement Party
As the name suggests, this pre-wedding party is held to announce and celebrate your engagement. This event is highly flexible, in that there is no structure that you have to strictly follow; it can be an elaborate gathering at a small venue or a dinner with friends and family at your place.
The host of an engagement party is typically the parents of the couple, a family friend, or a close friend. Usually, the people invited to the engagement party are those who will be part of the wedding party. You may choose your bridesmaids and groomsmen and then invite them to the engagement party with a proposal letter. This is also the best time to release your engagement photos.
Bridal Shower
The bridal shower is a pre-wedding event dedicated to the bride-to-be, wherein guests shower her with gifts and advice that would help her as she enters the new chapter of her life. The itinerary of a bridal shower consists of games, meals, gift-giving and opening, speeches, and opportunities for socialization. A bridal shower cake is also frequently served during the event or given as a shower favor.
Similarly, a couple may opt to hold a wedding shower instead. Its distinguishing factor from the bridal shower is that this pre-wedding party is dedicated to both the bride and the groom. These showers are planned by the best man, the maid-of-honor, and the wedding party as a whole.
Bachelor and Bachelorette Parties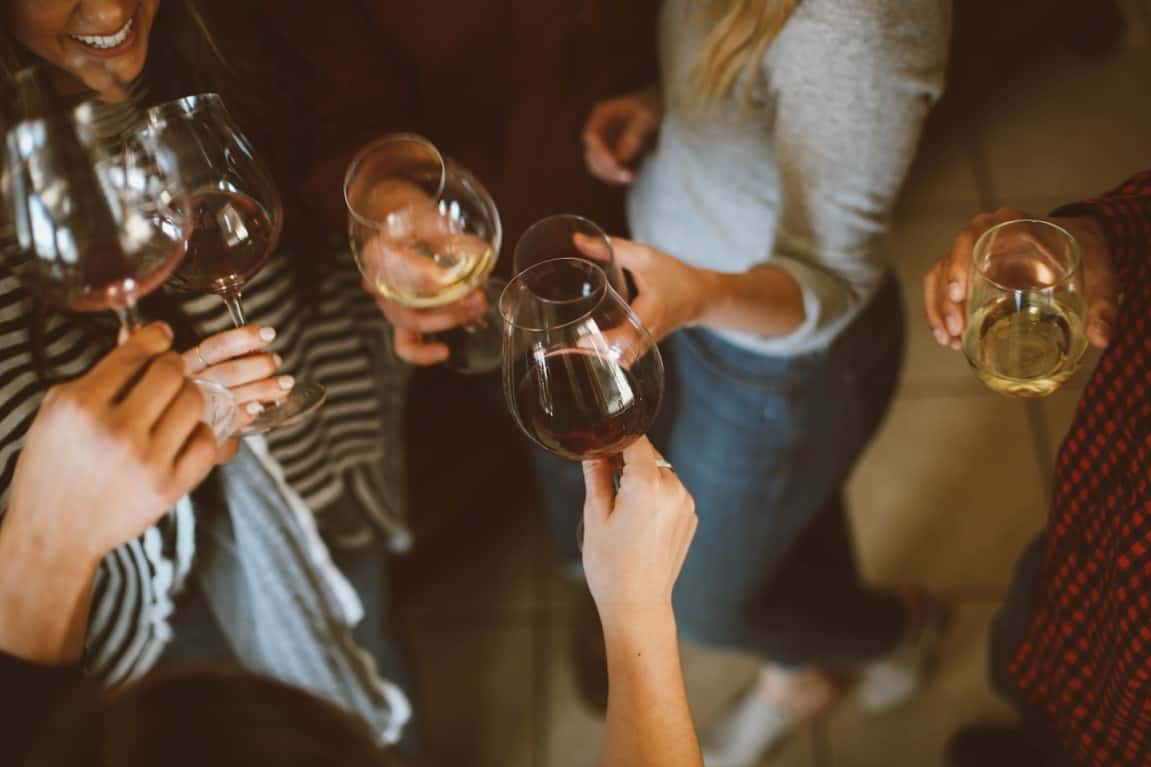 There is a long-standing stereotype that bachelor and bachelorette parties are wild nights out, with lots of beer involved. While that may be true for some, there are plenty of ways that couples can personalize and customize their parties. There are Christian-friendly ideas, outdoor adventures, and even destination parties. The itinerary of any bachelor or bachelorette party is tailored to the groom's or bride's preferences.
Bridal Luncheon
Also referred to as a bridesmaids' luncheon, this pre-wedding party is exclusively for the bridesmaids and maid of honor. This event is optional, though it is a highly effective and sentimental way of thanking them for their hard work, patience, and dedication toward planning your wedding.
Because bridal luncheons are not always held, there are not many rules to abide by or structures to follow. You can opt to host a dinner at your home with a Champagne toast, a girl's day at a salon or spa, or even just serve some tea and appetizers. The important thing is to let your bridesmaids know how appreciative you are of them.
Rehearsal Dinner
As the name denotes, a rehearsal dinner serves as a practice or run-through of the next day's events. Things such as the order of the processional, last-minute changes, and pertinent reminders are given. People, especially those who will not be making a speech at the reception, can give a toast during this pre-wedding party. You may also distribute gifts to your wedding party during the rehearsal dinner.
Welcome Party
Similar to a rehearsal dinner, welcome parties are opportunities for your guests to socialize and mingle before the wedding ceremony. Though not required, hosting a welcome party can be a splendid way to kick off the wedding festivities, especially if you are holding a destination wedding. The itinerary of this pre-wedding party can be as casual or as fun as you want — you can opt for a simple sit-down meal or have a few hours of drinking and dancing.
Order of Pre-Wedding Events
| | |
| --- | --- |
| Pre-Wedding Party | Date |
| Engagement Party | 1 day to 3 months after the proposal |
| Bridal Shower | 1 to 6 months before the wedding |
| Bachelor and Bachelorette Parties | 1.5 to 3 months before the wedding |
| Bridal Luncheon | A few days to a few weeks before the wedding |
| Rehearsal Dinner | The night before the wedding |
| Welcome Party | The night before the wedding, usually after the rehearsal dinner |
Planning Checklist for Pre-Wedding Parties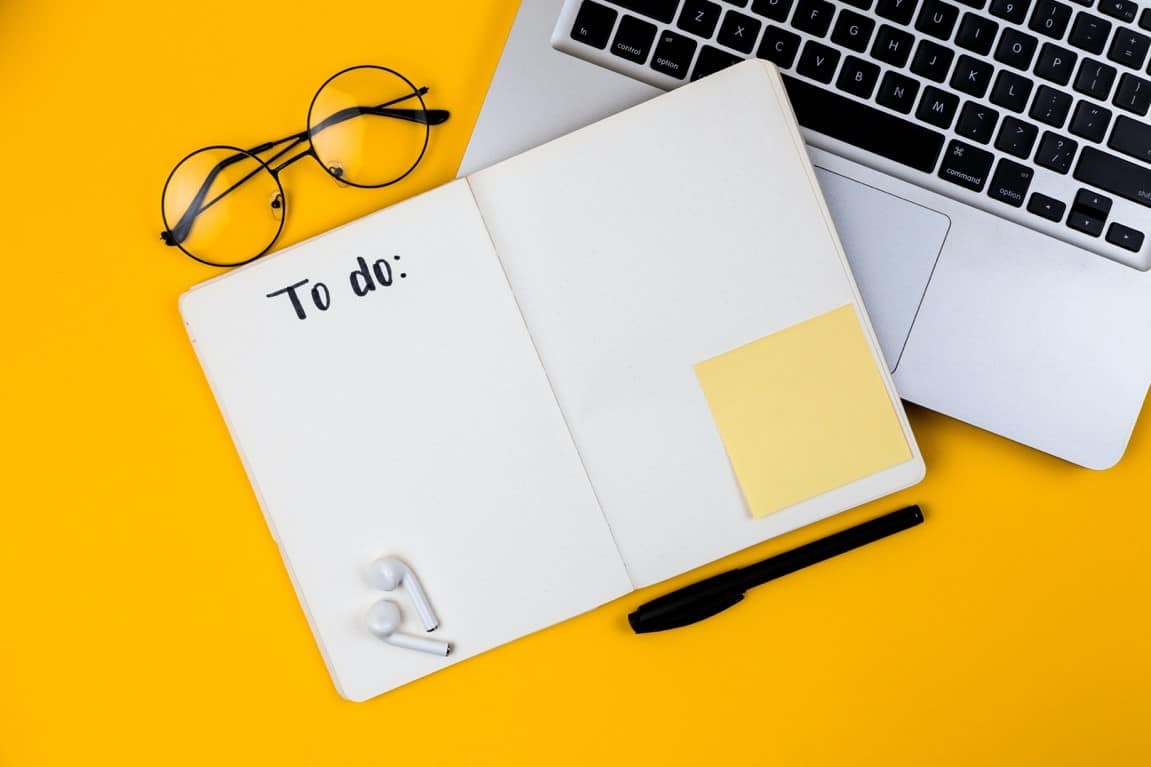 Each pre-wedding party calls for a different planning checklist, as they will have different itineraries, schedules, and guestlists. There is no catch-all checklist for all pre-wedding parties. As such, individual lists will be given for each pre-wedding party listed above.
Engagement Party
Pick who will host the party. Typically, only one engagement party is thrown by one side of the couple's family. However, you may opt to have two parties, one on each side, if that is what you prefer.
Choose a date. Make sure that it is not too long after your proposal. Anything less than three months would be ideal.
Compose the guestlist. Keep in mind that engagement parties are generally small events only attended by close friends and family. Ensure that whoever is invited to this pre-wedding party is also invited to the ceremony itself.
Decide if you want gifts from your guests. If so, you need to set up a gift registry. Otherwise, indicate "No gifts" on the invitation.
Choose a theme. A theme will help make the process of choosing a venue easier. Furthermore, it will also make decorating easier.
Pick a venue. Make sure that it matches the theme and vibe that you have in mind for the engagement party.
Decide on an engagement hashtag. Though not required, an engagement hashtag will be an adorable and useful way of announcing your engagement, as well as a convenient way to consolidate posts related to your engagement.
Send the invitations. You can either send a physical invitation or a digital one through email, whichever is more convenient for you and your partner. Give your guests enough time to respond to the invitations; if possible, they should receive the invitations a few weeks before the intended date.
Decide the menu. Depending on the venue, you may simply have to choose from a selection of meals and drinks, or you may need to start from scratch. Your schedule will also affect what and how much food you serve.
Create a playlist for the party. Include your favorite songs, as well as your family's and friends' favorites.
Integrate activities into the itinerary. Consider including some icebreakers, games, and forms of entertainment in your engagement party.
Prepare toasts or speeches. A toast is a way to show your gratitude and appreciation for the hosts and guests.
Delegate day-of tasks. Ask for some help from your close friends and family. Tasks include ushering the guests, decorating the venue, emceeing, and so on.
Prepare the venue. Put up decorations, prepare the favors, and do last-minute preparations to ensure that your event flows as smoothly as possible.
Write thank-you notes. Give a small token of appreciation to the hosts and the guests, regardless of whether they brought a gift or not.
Bridal Shower
Planning a bridal shower takes more effort and time than planning an engagement party. In fact, you may need around three months to successfully plan a bridal shower. With that said, dividing your bridal shower planning checklist into smaller subsections will help you feel less overwhelmed and confused.
Bachelor and Bachelorette Party
Bachelor and bachelorette parties may take even longer to plan than a bridal shower; given that this type of pre-wedding party's itinerary is packed with activities, there are more logistics to manage. Thus, it is also best for you to divide your detailed bachelor and bachelorette party planning checklist into smaller timeframes.
Bridal Luncheon
Set a schedule. Contrary to its name, this pre-wedding party does not have to occur during lunchtime. You can opt for breakfast, brunch, afternoon tea, and dinner, whichever works best for you and your bridesmaids.
Pick a venue. Traditionally, bridal luncheons are held at the bride's home. However, you may go to a restaurant, bar, vineyard, or anywhere that serves food and drinks.
Decide what activity will take place. Traditional bridal luncheons are sit-down meals. However, you do not have to stick with this; you may go on a spa day, visit some museums, host a movie night, and so on.
Decide if you want a co-ed luncheon. As the name suggests, bridal luncheons are generally exclusive to women. However, you may want to invite a man-of-honor or even a few groomsmen.
Finalize the guest list. Bridal luncheons, by nature, have smaller guestlists than other pre-wedding parties.
Send the invitations. Let them know when and where the bridal luncheon will be held. Furthermore, indicate that they are forbidden from bringing gifts — odds are they have already given gifts during the bridal shower or engagement party.
Prepare gifts for the attendants. This is a token of your appreciation.
Prepare a toast for the guests.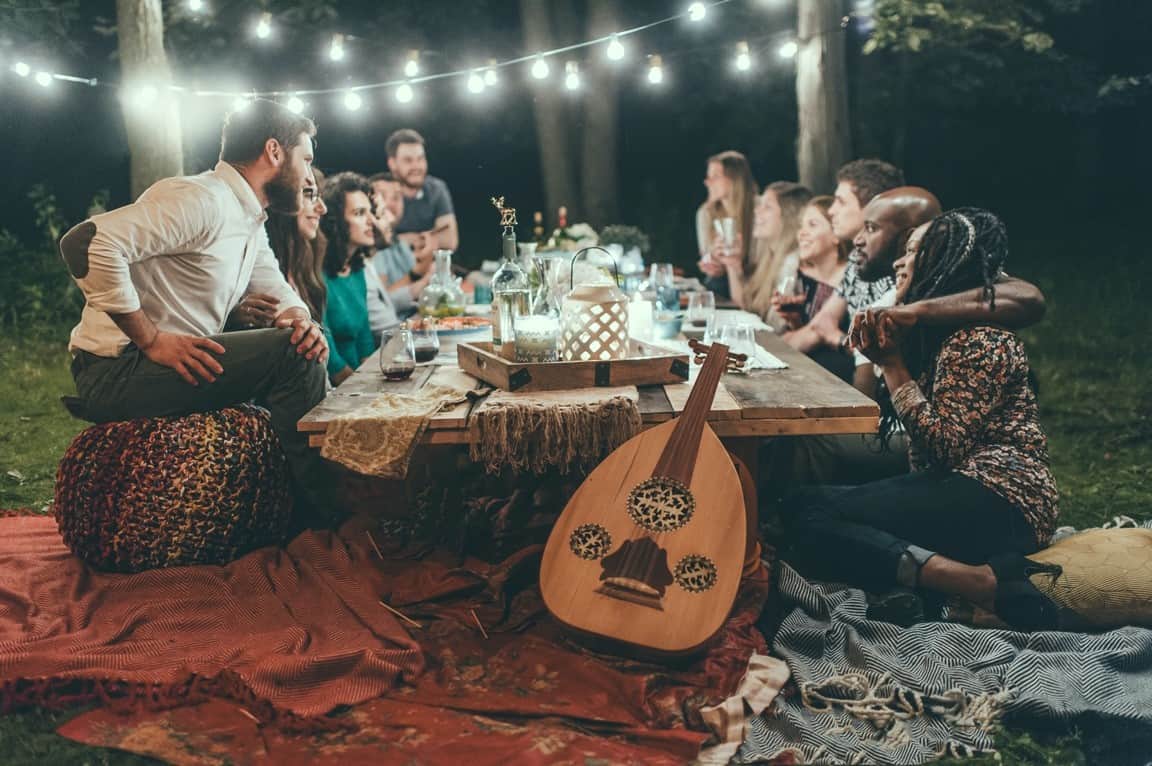 Rehearsal Dinner
Decide who is hosting the rehearsal dinner. Traditionally, if one family financed the wedding budget, the other family takes the responsibility of hosting the rehearsal dinner. The couple themselves may want to host, which is perfectly fine.
Settle the budget for the dinner. In general, you do not want to spend more on your rehearsal dinner than you did for your ceremony and reception. On average, you might spend anywhere from $25 to $70 per person.
Choose a theme and tone. Do you want your rehearsal dinner to be a formal or casual event? Similarly, you may want to coordinate your rehearsal dinner's theme to the theme or color scheme of your wedding.
Set the date. Again, rehearsal dinners are traditionally held the night before the wedding. However, you may want to reschedule based on a few factors, including weather conditions, travel schedules, and so on.
Choose a venue. You may opt for a restaurant, park, resort, hall, and so on. Whereas some venues already have food or catering covered, you may want to look around for a private caterer.
Compose the guest list. Similar to a bridal luncheon, a rehearsal dinner is a highly intimate event with a small guest list. However, you can also invite other friends and family, vendors such as the officiant and the photographer, and so on.
Finalize the menu.
Send the invitations.
Plan the itinerary.
Gather decorations for the venue.
Delegate day-of tasks.
Double-check bookings. You want to make sure that at least one week before the rehearsal dinner, you have confirmed the pertinent reservations and bookings. Let vendors know of any adjustments, restrictions, and so forth.
Welcome Party
Determine who will be hosting the events. Similar to a rehearsal dinner, it is tradition for the non-paying family to host a welcome party. However, the costs may also be halved so that the expenses would be distributed.
Decide the budget.
Settle the theme. Welcome parties are casual and laidback by nature.
Create the guest list.
Compose the menu. Considering the nature of welcome parties, their menu commonly consists of appetizers, drinks, and desserts.
Send the invitations.
Put an outfit together.
Create an itinerary.
Decorate the venue.
Make the necessary rentals.
Plan an exit strategy. Given that welcome parties are typically held a night before the wedding itself, you must not stay up too late. Make sure that you leave at the right time to get enough sleep for your special day. Your guests may continue mingling and socializing, or they may opt to start getting some rest as well.
Activities to Consider for Your Pre-Wedding Parties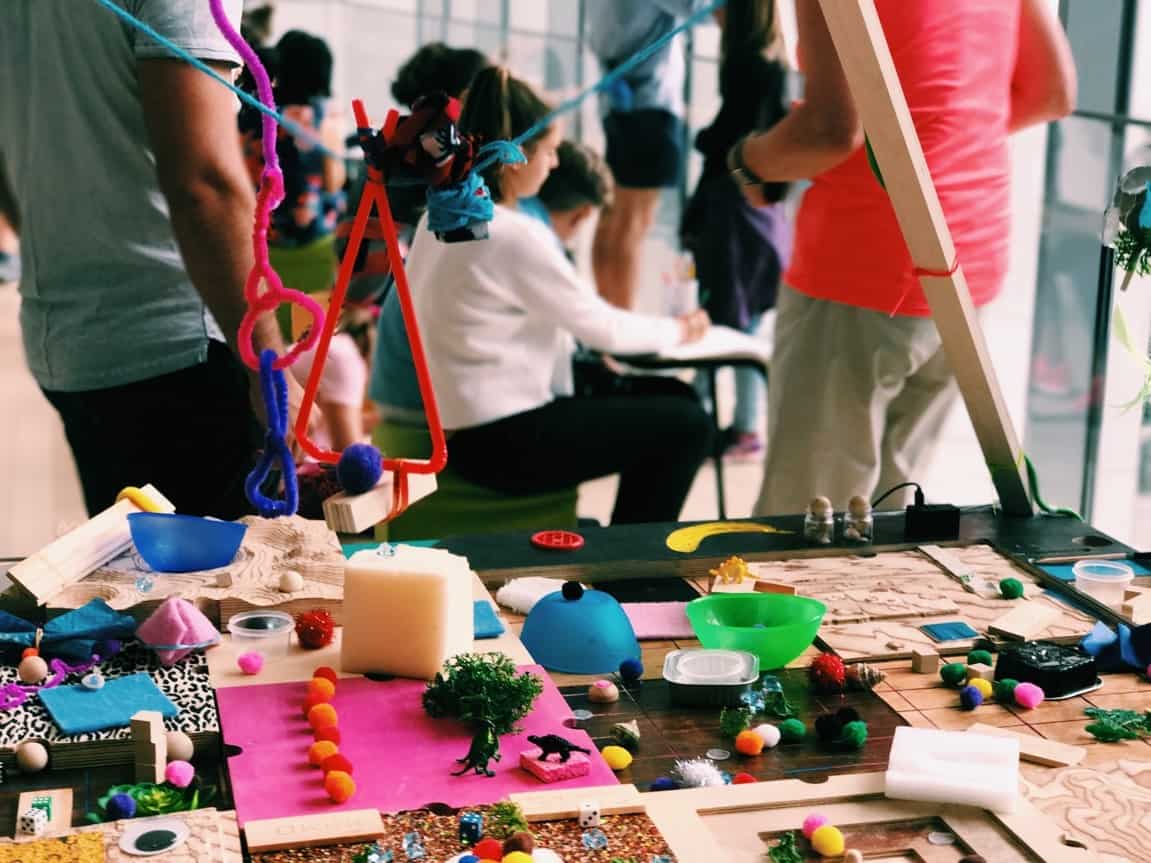 1. Arts and Crafts Class
An easy yet effective way to get your pre-wedding party guests to bond is to have an arts and crafts class. There is a wide variety to choose from, including pottery, painting, and so on. Not only will your guests learn and hone a new skill, but they will also get to keep their output as a unique memento.
2. Baking or Cooking Class
As mentioned above, having a class is a great activity for a pre-wedding party because it is engaging and practical. Preparing food is an essential skill that everyone should have, so organizing a baking or cooking class for your guests will help them in the long run. Furthermore, the resulting food can be served to everyone as lunch or dessert; eating something that you made will make it taste even better.
3. Bridal Jeopardy
Jeopardy is a popular trivia game that tests players' knowledge regarding various things. Bridal jeopardy is an engaging and exciting game to play during any pre-wedding party, as it allows your guests to get to know you better. The questions that are given during the game typically revolve around the bride and groom and their relationship, though hosts may also include questions about pop culture.
4. Bride and Groom Trivia
Bride and groom trivia is another classic bridal shower game, though you can include it in the itinerary of any pre-wedding party. Similar to bridal jeopardy, this game will help your guests get to know you better. The questions can contain personal facts about the bride and the groom, questions about the ceremony, and more.
5. Memory Lane Game
To play the memory lane game, ask each guest to write a memory they have of the couple on an index card. They can do this for both the bride and the groom or only one, depending on what the guest prefers. After, compile all the cards and shuffle them. The couple will then read an index card out loud, and they will have to guess who wrote the specific card. Have the guests play along; whoever gets the most points wins. This game is perfect for intimate pre-wedding parties wherein everyone knows each other to some extent.
6. Message in a Bottle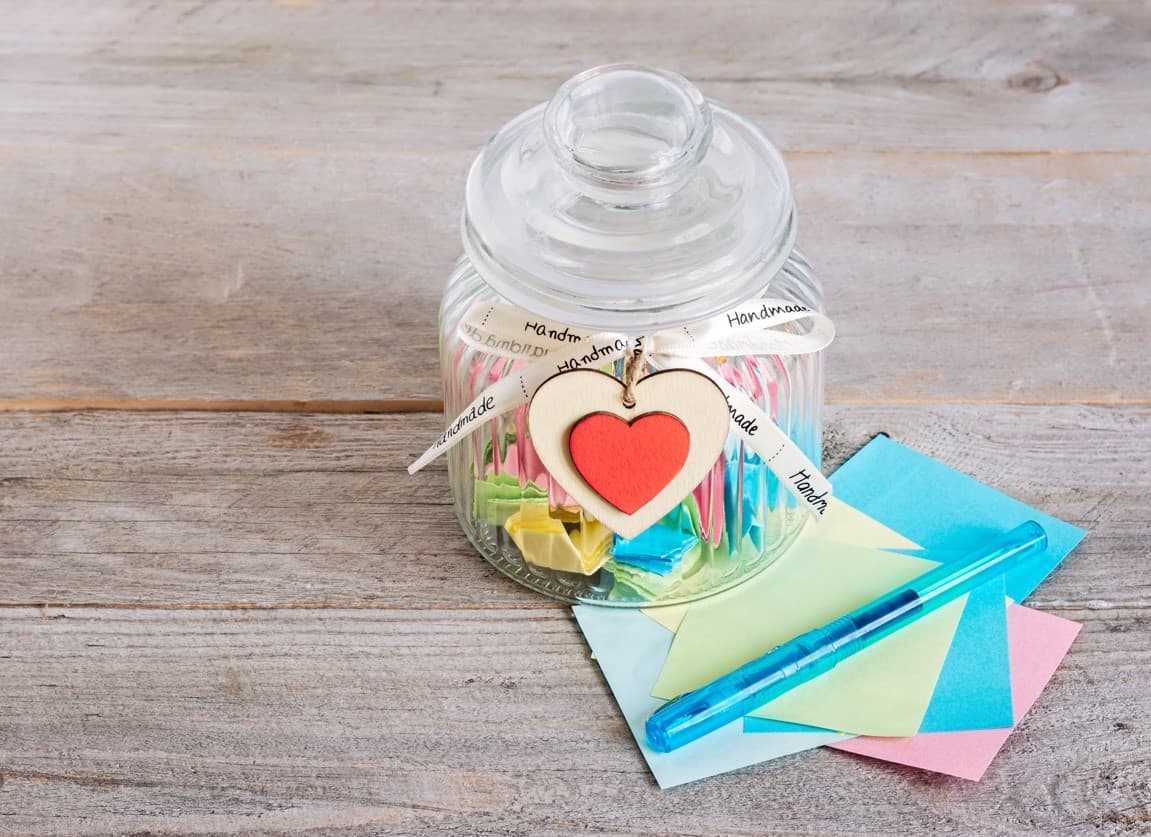 This sentimental activity involves the guests writing a note for the couple. The message can contain anything, though most will take it as an opportunity to say their well-wishes, express their gratitude for being invited, and reassure the couple that they will be there to support them.
You can either distribute some pens and sheets of paper or design a station in your venue specifically dedicated to writing messages. Have the guests place their messages in a glass bottle, mason jar, or any container of your preference. You can read the messages during the reception, an anniversary, or anytime you and your partner feel like doing so.
7. Photo Booth
Taking photos is a quick and easy way of documenting important events. In the future, we can look at the pictures we have taken and reminisce about the spectacular time we have spent with the people we love. With that said, incorporating a photo booth into any of your pre-wedding parties is an excellent idea. Make sure to provide adorable props, backdrops, and so forth. Additionally, encourage your guests to post the picture on social media using your engagement or wedding hashtag.
8. Shoe Game
Although the shoe game is more popularly known as a wedding reception game, you can opt to play it during a pre-wedding party. To start the game, you and your partner will sit with your backs to each other. You will take off your shoes, give one to your partner, and hold one shoe in each hand. As the facilitator of the game asks funny and creative questions, you will raise the shoe of whoever you think fits the question more.
9. Tour of the Venue
If your pre-wedding party will be held at a scenic location, take advantage of its beauty by organizing a tour of the venue. Often, knowing the history and culture of a location will help you appreciate it even more. This activity is perfect for destination pre-wedding parties.
10. Wine (or Another Beverage of Your Choice) Tasting
If you are holding your pre-wedding party in a vineyard, winery, or brewery, consider letting your guests taste the venue's selection. It is an interesting way to get to know the area better, and it will introduce them to a wide variety of drinks. They might even find a new favorite.
Final Thoughts
Many people say that weddings are not just between two persons but two families or communities. Holding pre-wedding parties reinforce this notion, and these parties allow the families involved to get to know each other more. However, remember that you are not required to hold all — if any — the pre-wedding parties listed above. Only hold those that you personally want and are within your capabilities.