A perfect wedding gown is a priority for most, if not all, brides. From dress shopping to getting multiple alterations, the process of finding the right dress is long and stressful. After the wedding, brides sometimes do not know what to do with their special dress.
There are many ways brides can decide what to do with old wedding dresses. Below are 25 practical ideas they can consider, including creating a quilt, making a christening gown for their child, and donating the dress. Several tips for repurposing a wedding dress are also enumerated below.
Ideas for What to Do with Old Wedding Dress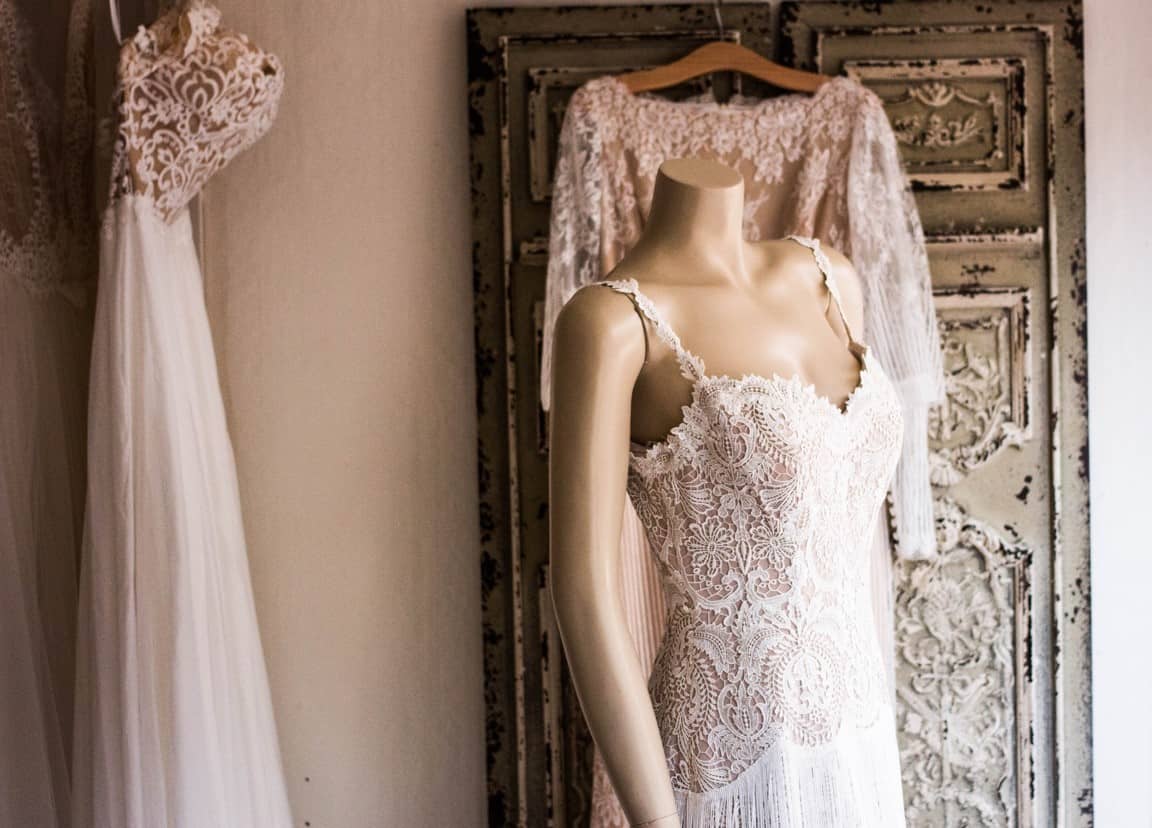 1. Baby Blanket
If you will be welcoming a baby soon, making a baby blanket out of your old wedding dress is both practical and highly sentimental. You can reuse this for future children as well. If you take care of it well, you can even pass it down as an heirloom.
2. Bag It up
When deciding what to do with your old wedding dress, turning it into a bag is as practical as it gets. Depending on your dress, the resulting bag can be a casual tote bag for everyday use, or a handbag suitable for formal events. To spruce up its design, you can incorporate details of your dress, such as beads, crystals, and so on.
3. Create a Quilt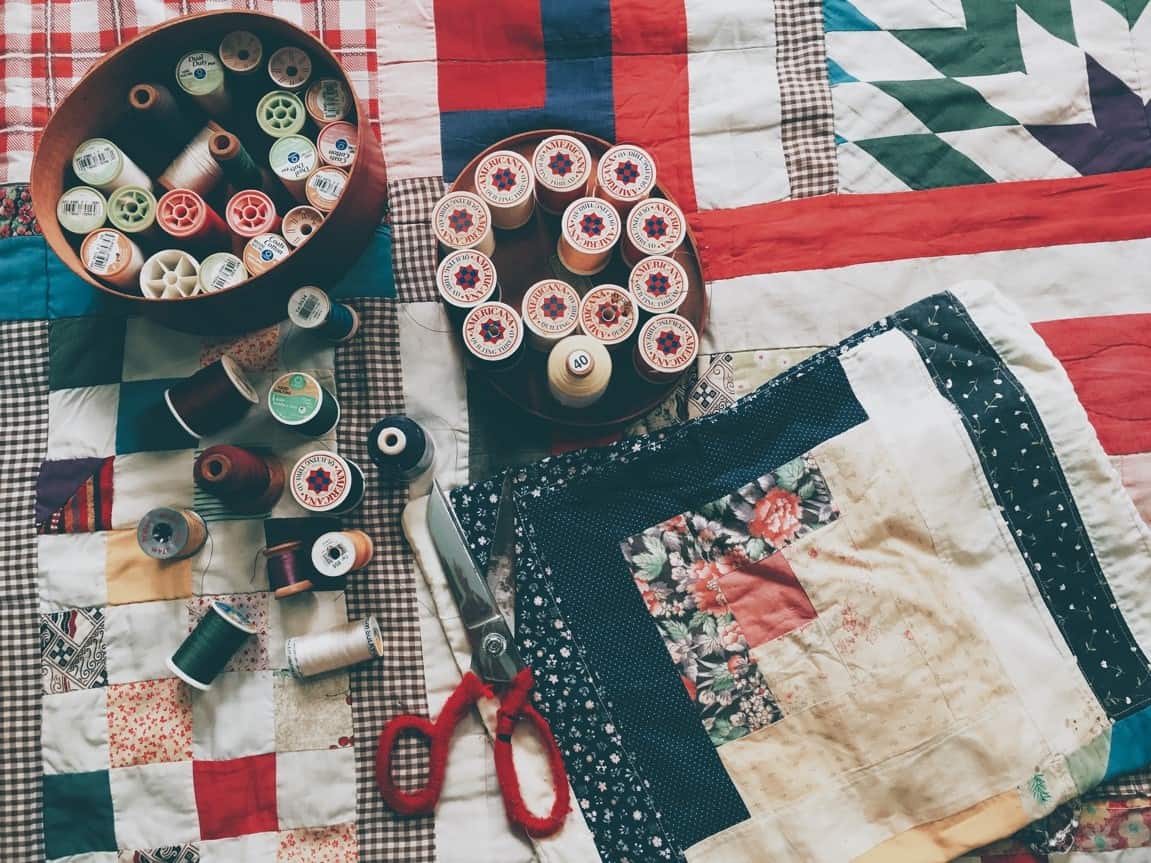 Quilts are versatile pieces of fabric you can use as a covering for your bed, decoration for your walls, a throw blanket for your couch, and so on. This idea for what to do with old wedding dresses will use up a considerable amount of material from your dress. You can also add pieces from other items, such as handkerchiefs.
4. Create Lingerie
Marriage life can become a little monotonous at times. You and your partner should regularly find ways to surprise each other and keep the heat aflame. One method for this is repurposing your old wedding dress into a bespoke set of lingerie. Common materials of dresses, such as lace, silk, and satin, are perfect for lingerie.
5. Donate Your Wedding Dress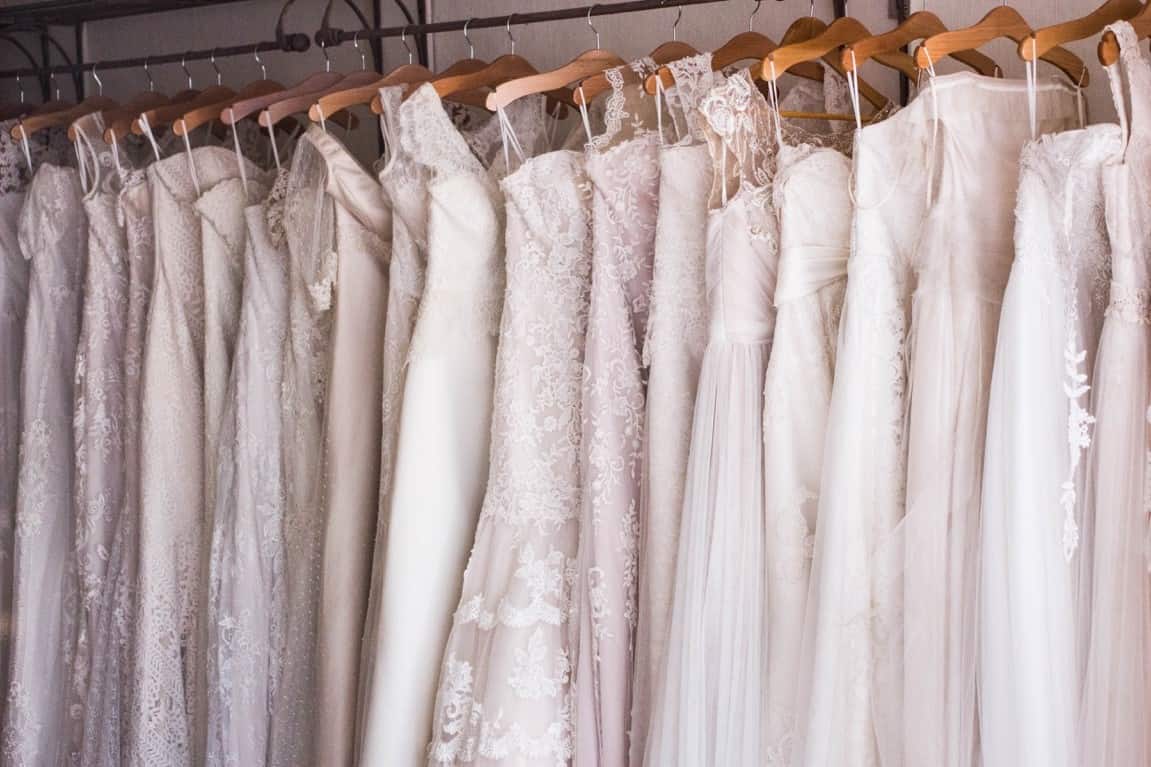 Sometimes, keeping your dress or repurposing it is not practical; you might have no space for it at home, or you might not have the time, money, or energy to repurpose it. With that said, consider searching online for organizations and companies that take wedding dress donations. Here are some noteworthy places to which you can donate your dress:
You can also stay in your locale. Visit a thrift store and ask if they take wedding dress donations. Moreover, you can go to drama departments or theaters and offer your wedding dress; they might need it for future productions. By doing this, you might also make new friends in your community.
6. Face Masks
More than just safety, people have started using face masks as a fashion statement. With that said, you can repurpose your wedding dress into a fashionable face mask. It is easy to sew yourself, but companies and small businesses are willing to do it for you as well.
7. Garter for Your Child's Future Wedding
The garter toss is a wedding tradition practiced during a reception. While some couples seek alternatives because of how risqué the tradition can be, others want to incorporate it into their party. In the future, your child will make this decision for themselves.
You can repurpose parts of your old wedding dress into a bespoke garter. Giving your child the option of a unique garter is a nice and sentimental way to fulfill the "something old" tradition.
8. Handkerchief
Handkerchiefs are an easy and perfect way to repurpose your old wedding dress. If the material of your dress is satin, this handkerchief can also double as a pocket square for you or your partner.
9. Headbands
Another accessory you can create from an old wedding dress is a headband. The best way to do this is to add a lace trim from your dress to the headband. Likewise, you can use any detail from your dress to decorate it.
10. Incorporate Into an Album, Binder, or Keepsake Book
After a wedding, you will want to organize keepsakes from the event. You can do this through albums, binders, keepsake books, and boxes. This makes it easy to store and retrieve whenever you want to reminisce.
You can further embellish these storage containers by cutting pieces from your dress and using them as covers. For instance, your binder of wedding wishes can be wrapped with materials from your wedding dress.
11. Kiddy Clothes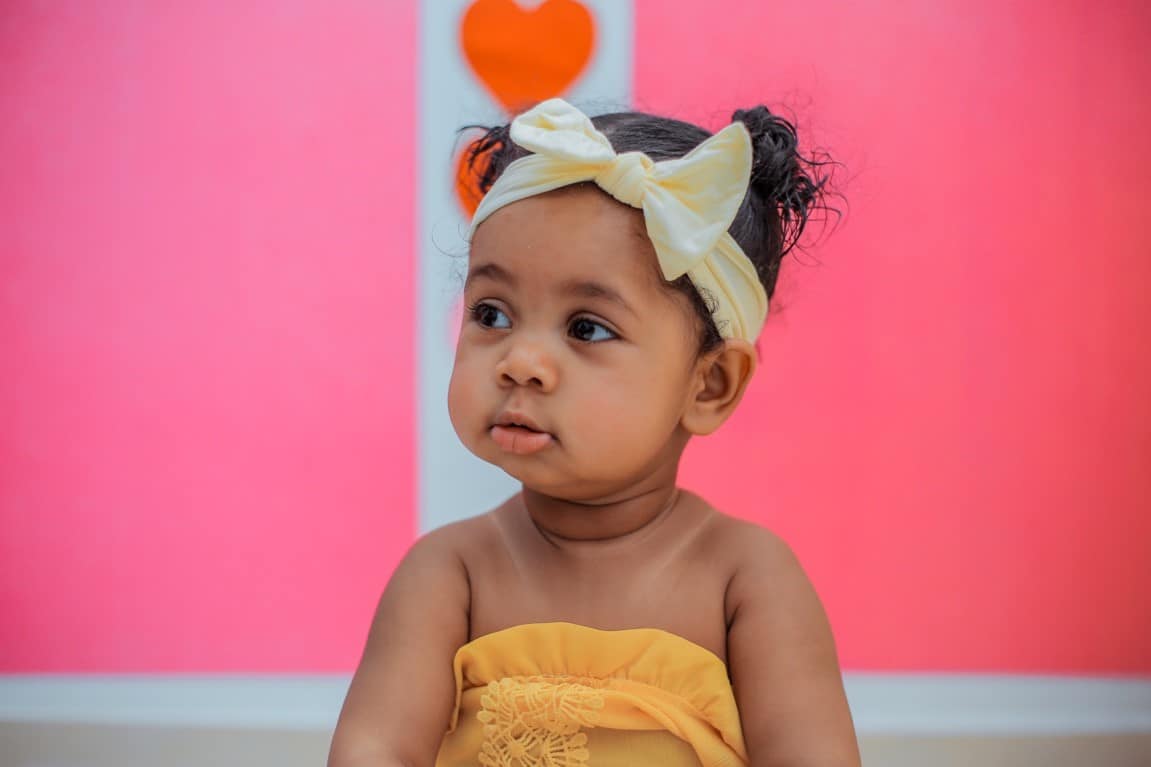 If you have children, creating clothes for them out of your old wedding dress is a practical and sentimental option. You can make it into accessories, shirts, and so on. Because kids are smaller than adults, you can make multiple pieces from just one dress.
12. Make a Christening Gown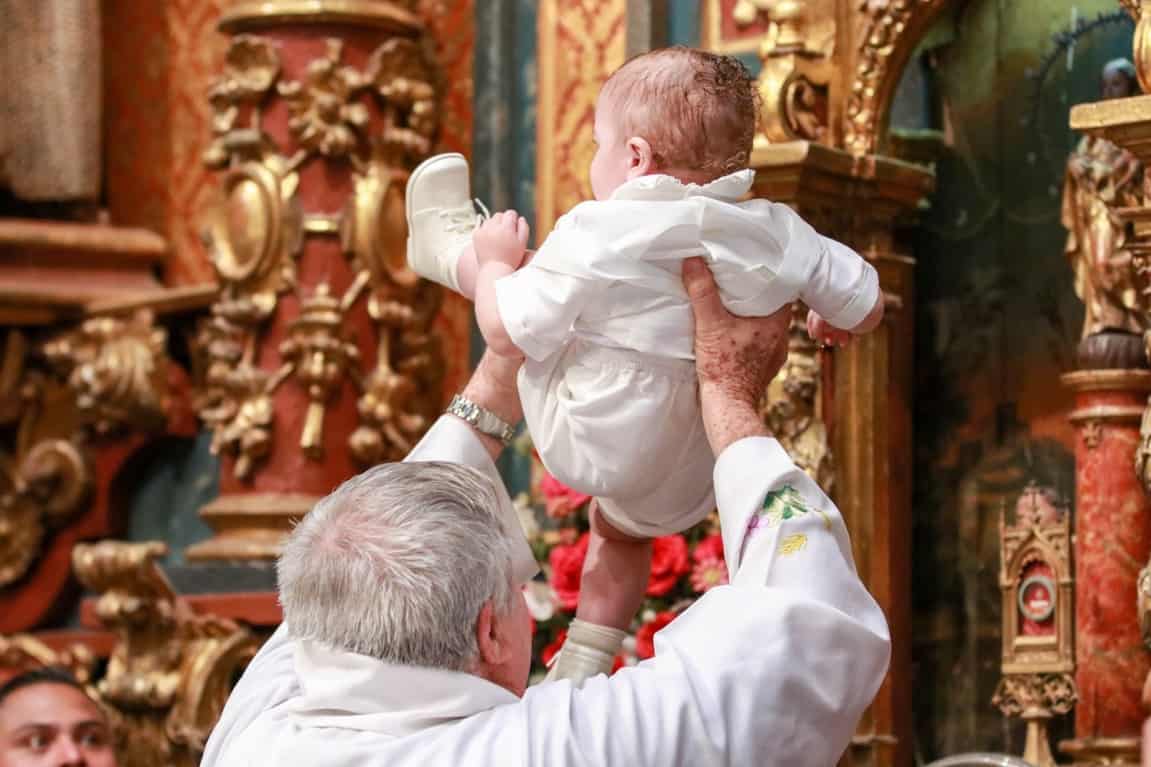 If you plan on raising your children as Christians, one of the first traditions they will partake in is christening. Christening is a form of baptism, wherein a child is given a name and officially welcomed into the religion. During this ceremony, the child wears a long, white garment called the christening gown.
Instead of purchasing a new christening gown, you can repurpose parts of your wedding dress and accessories into one. This can be the start of a tradition in your family, wherein the christening gown is passed down to multiple generations.
13. Necklace Pendant
Take a small detail from your wedding dress, such as lace or a piece of fabric, and use it as a necklace pendant. This is an easy way to repurpose your old dress, and the result is wearable for any situation and event.
A photo mat serves several functions in a framed picture. Not only does it elevate the aesthetic appeal, but it also creates a separation between the photo and the glass. Instead of paper-based material, you can repurpose a part of your wedding dress as a photo mat. This is perfect for engagement photos or photos from your ceremony.
15. Properly Preserve Your Gown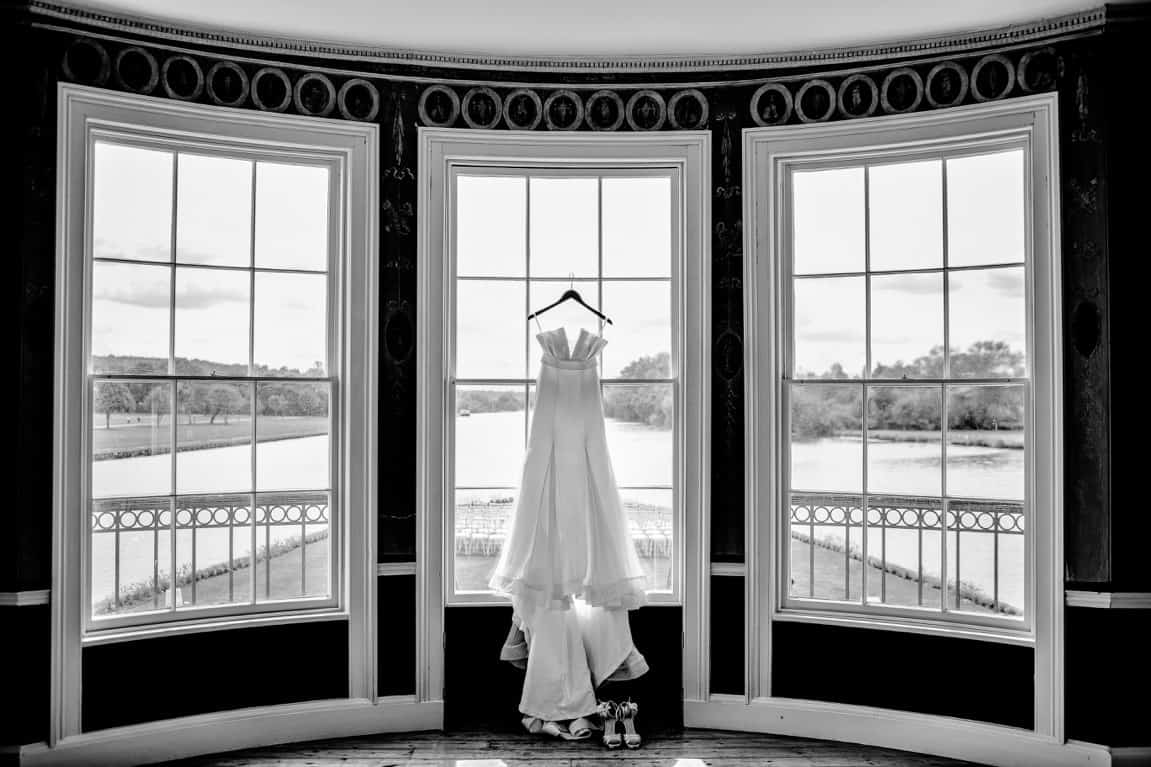 Some people store their wedding dress in a plastic bag and simply put it in their closet or under their bed. This is not the ideal way of storing a dress, as it may damage the fabric and material. Over time, the dress will be damaged.
The first step to proper wedding dress preservation is to consult with a specialist. They will assess your dress, then tell you what the best steps are to take moving forward. This includes getting it dry cleaned, buying a specific box, and so on.
Properly preserving your wedding dress will make it possible for future generations to wear it for their wedding.
16. Rent It Out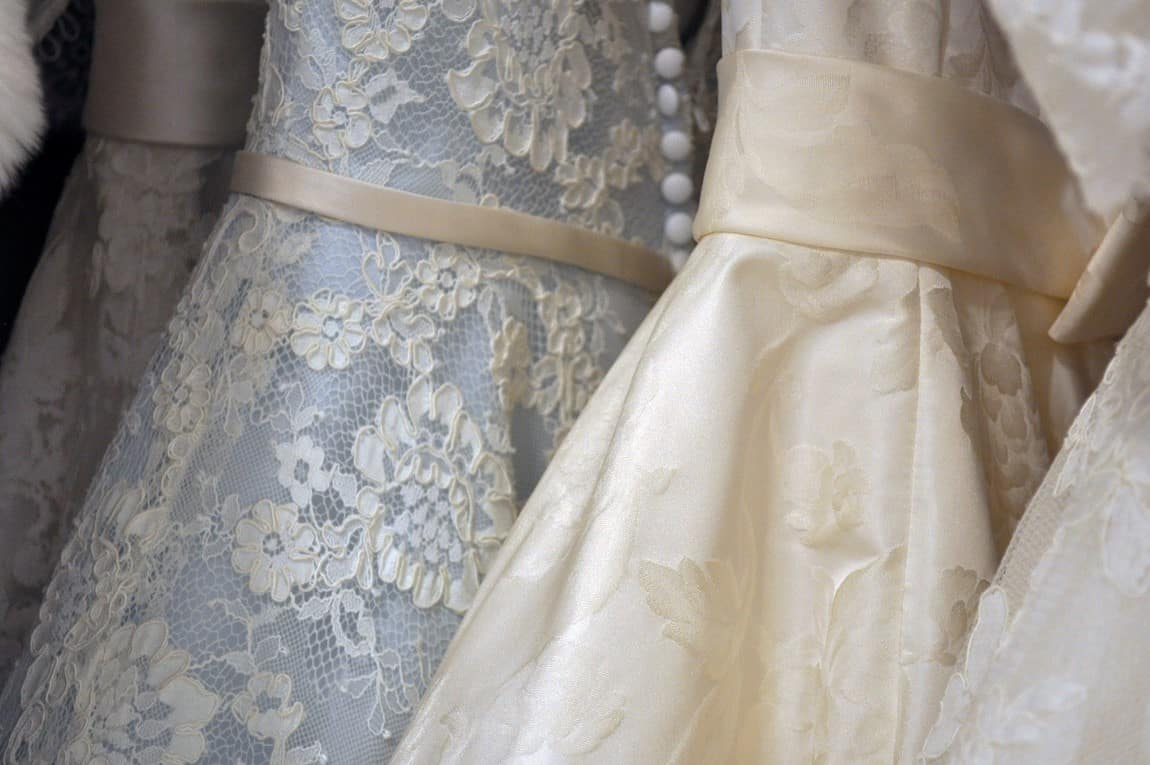 Although you can sell your dress, you can rent it instead. The benefit of this is that you can earn money from your old wedding dress multiple times. Doing this will require more effort, in terms of logistics and management. However, it is worth noting that some companies are made for this exact purpose.
17. Repurpose Into Christmas Decor
One of the easiest and most practical things to do with an old wedding dress is to repurpose them into seasonal decor. Most wedding dresses are already white, lending themselves beautifully to the holiday season. Here are some concrete ideas you can consider:
Make Christmas stockings. You can use the details of your dress, such as sequins and lace, to adorn the front of the stocking. If your dress has beads or crystals, you can incorporate a monogram of your family members' names on each stocking.
Create ornaments. This idea also utilizes the intricate details of your dress. For instance, the trim of your dress can be repurposed into ribbons for decorating and hanging ornaments.
Turn into a tree skirt. Many wedding dresses already have a full, flourishing skirt; you can convert this skirt into a tree skirt. This DIY idea can be executed with minimal work needed.
18. Scarves
You can either create an entire scarf from your old wedding dress, or you can embellish existing scarves with pieces from it. Regardless, this will allow you to have a piece of your wedding with you on any occasion and season.
19. Sell Your Old Wedding Dress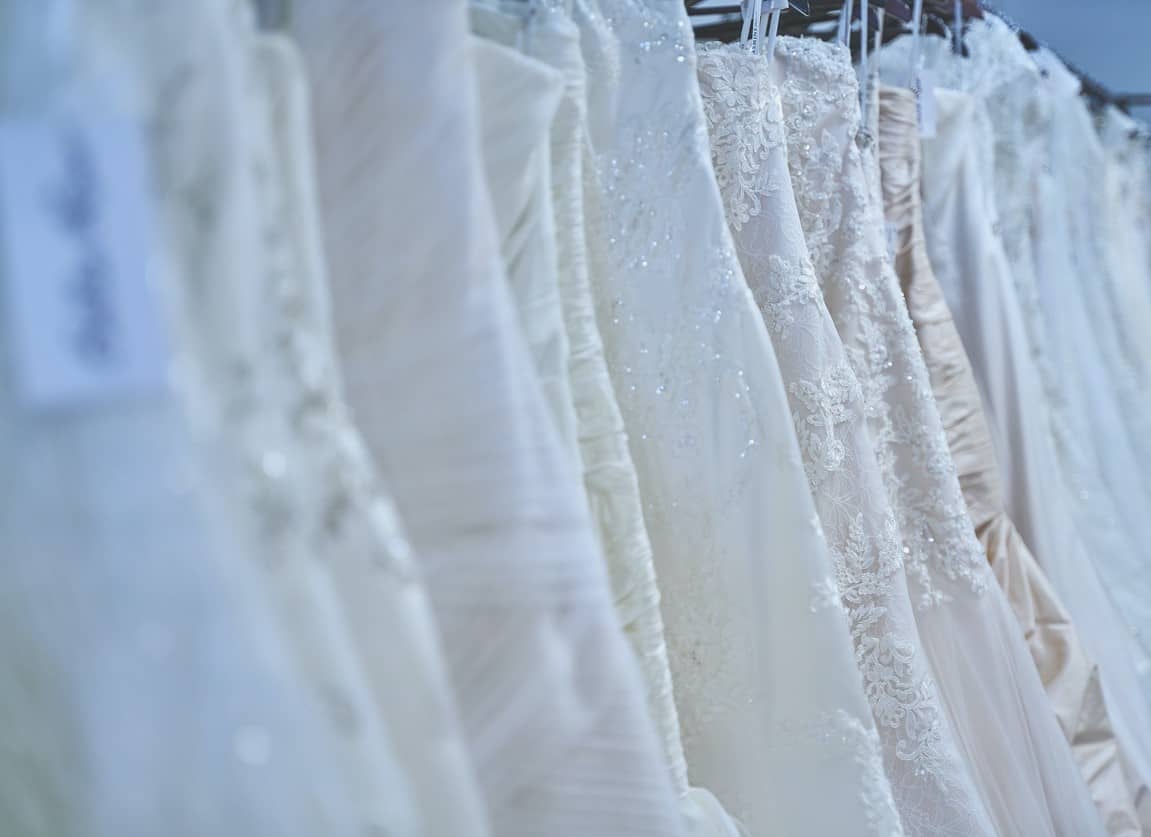 As mentioned above, it might not be in your best interest to keep an old wedding dress. You may lack space in your place, you and your partner have gotten a divorce, or you need money urgently. There are websites specifically dedicated to buying and selling pre-loved wedding dresses. Likewise, you can put a listing up on Facebook Marketplace, eBay, or another platform.
20. Table Runner or Cloth
Another practical way to repurpose your old wedding dress is to turn them into table runners or cloths. These are especially useful if you and your partner recently moved into your new home. However, this may not be suitable for white or fragile dresses. If you get anxious at the thought of your dress getting dirty, this might not be ideal for you, too.
21. Teddy Bear from Your Dress
Several professionals are willing to turn your wedding dress into a teddy bear. Once you find a suitable service provider, you only need to ship your dress to them. The result is a lovely, memorable bear. You can use it as a piece of decor, or you can give it to your children to play and sleep with.
22. Throw Pillows
Creating a throw pillow is another easy DIY option for your wedding dress. Depending on your preferences, you can make one throw pillow or a complete set. Use the plain parts of your dress for the back of the pillows. Your favorite parts and other intricate details can go on the front-facing side.
23. Turn It into Other Pieces of Clothes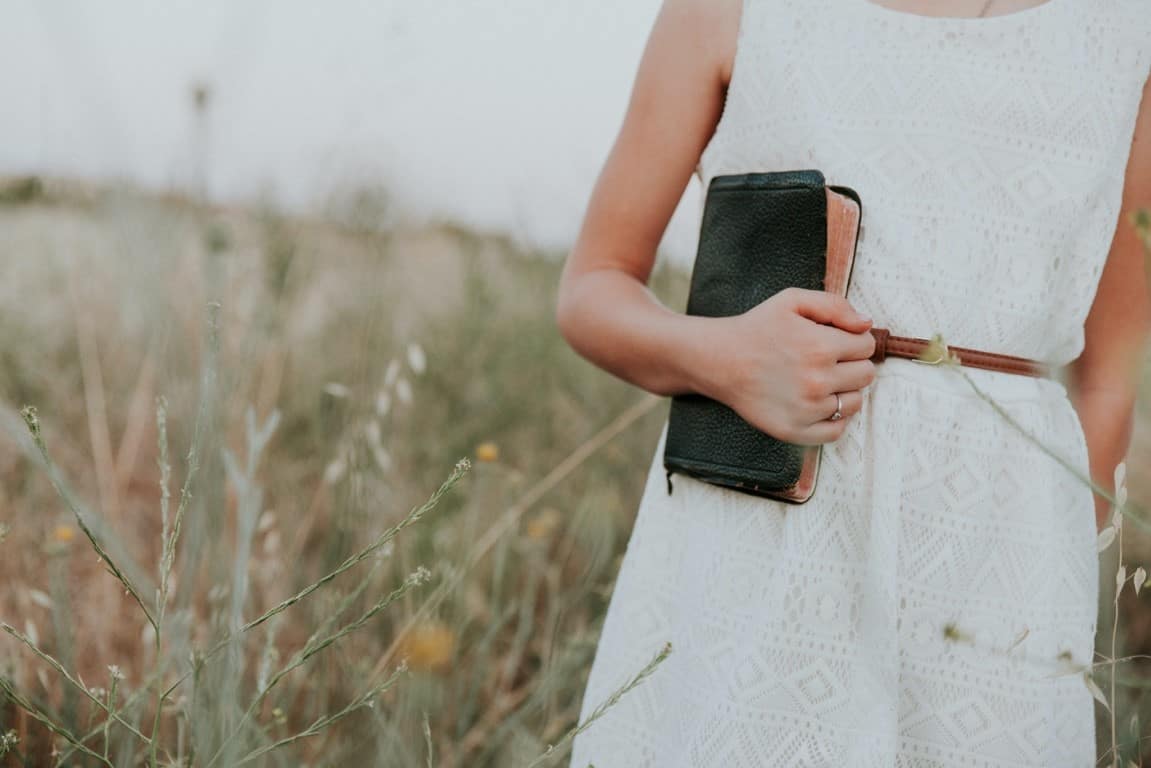 A wedding dress is not wearable in any situation that is not your wedding. With that said, a practical way to repurpose your dress is to use its materials to create other pieces of clothes. Ideally, these new clothes can be worn daily, or at least for a wider variety of events. Here are some ideas you can consider:
Cocktail dress.
Blouse.
Bustier.
Skirt.
You may want to dye your dress to a different color, especially if you plan on making a cocktail dress. However, you are also free to keep it white if that is what you prefer.
24. Wedding Dress Wall Art
To do this, you will need some colored chalk, a canvas, some scissors, and a staple gun. This DIY project is done best with the skirt of your dress. The advantage of this is that it does not use a lot of fabric; you can pair this with other ideas to maximize the use of your dress. It also gives you a lot of flexibility in the final result in terms of appearances.
25. Wrap It Around a Bridal Bouquet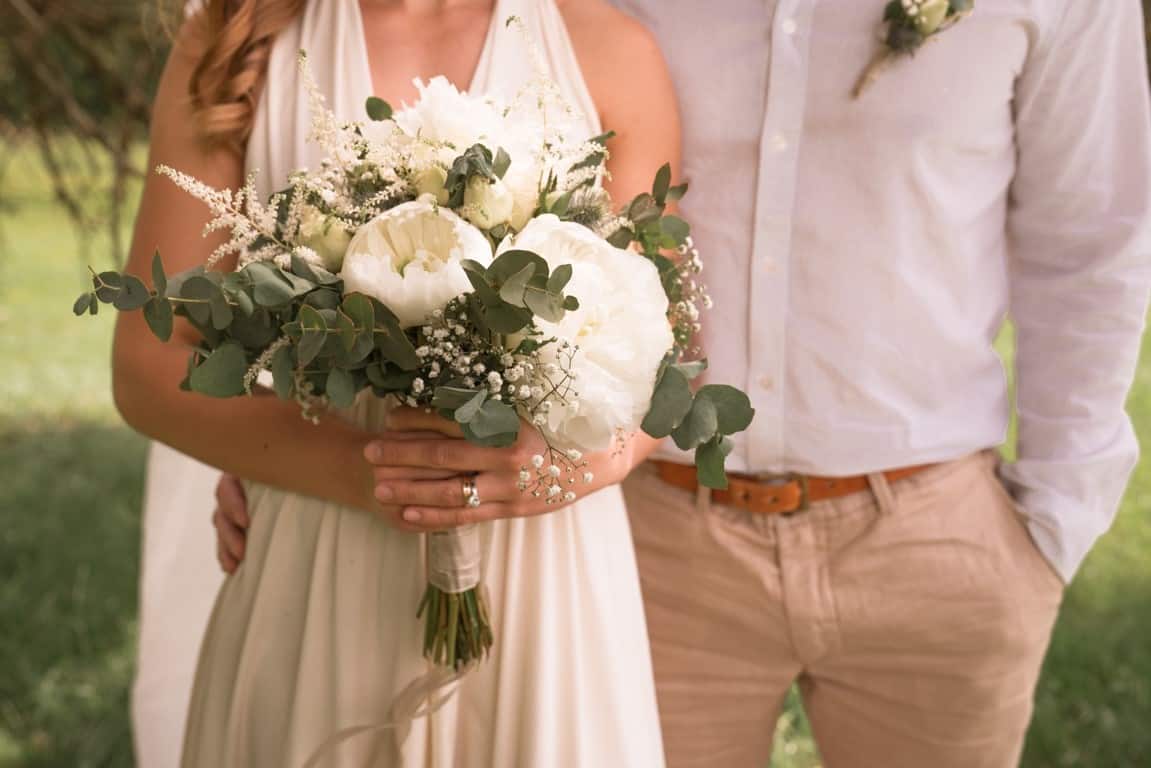 Another easy but special way to repurpose an old dress is to make a bridal bouquet wrap. It does not require a lot of fabric; thus, even if your dress has damage on it, it will not be noticeable. Doing this will give the bouquet toss tradition a deeper and more sentimental meaning.
Tips to Keep in Mind for Repurposing Your Old Dress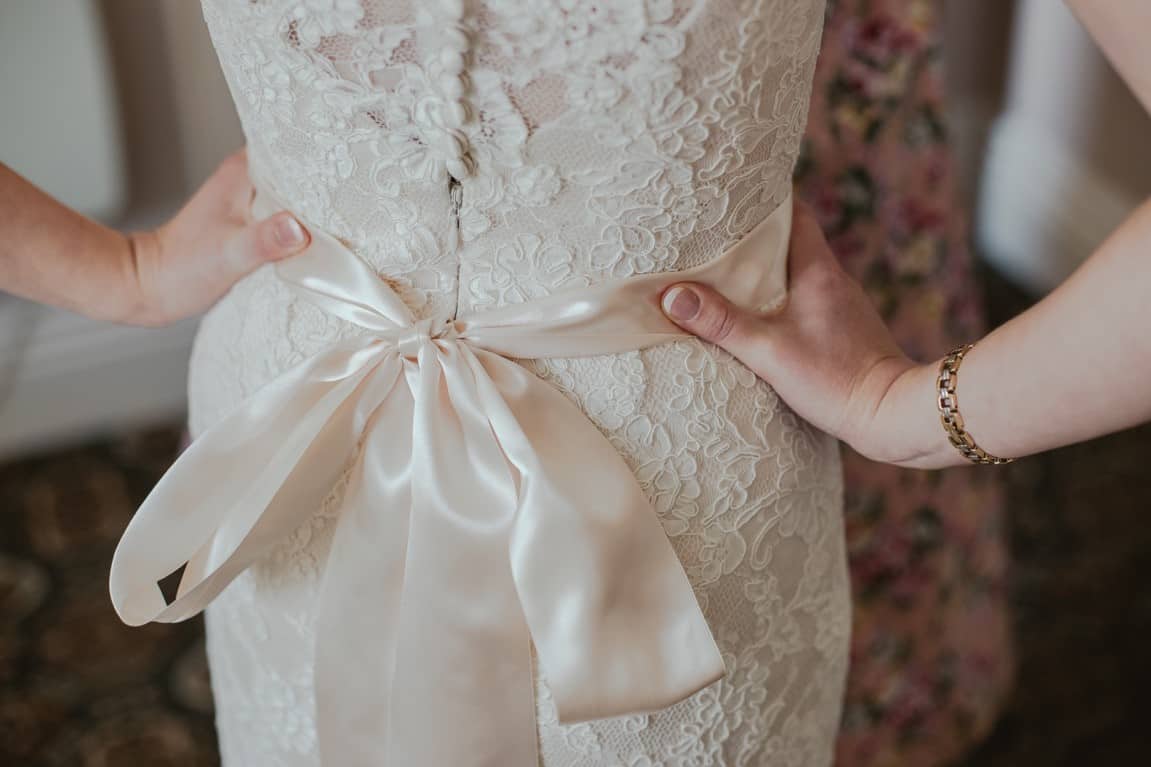 Doing It Yourself Versus Hiring a Professional
Some practical ideas for what to do with old wedding dresses are easy and doable by anyone. However, some ideas may require skill sets and equipment that you do not have access to. Before proceeding, you must decide if the task is something you can take on or if it needs to be left to a professional.
There are resources available online that will help you do your repurposing projects. You can find instructions on YouTube, Pinterest, social media platforms, and personal blogs.
There are vendors on Etsy who specialize in repurposing old wedding dresses. Likewise, you should check out local tailors and seamstresses; they may be willing to take on your project.
Tools to Have on Hand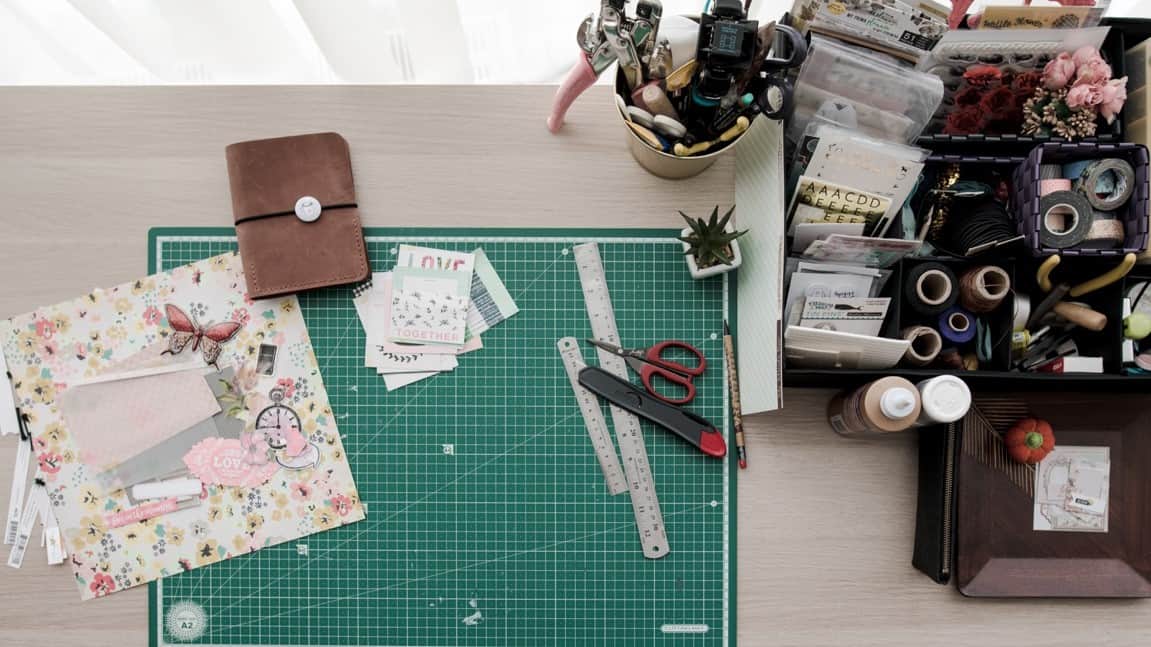 You need to use proper tools to ensure your safety and the quality of the product. Here are some items that you should have on hand before proceeding with the DIY project:
Seam ripper. As its name suggests, a seam ripper is used to open seams and buttonholes, remove stitches, and snip threads.
Sharp fabric scissors. Having a sharp pair of scissors makes the job easier and smoother. Additionally, it prevents damage to tulle, satin, lace, and any other sensitive material.
Rotary cutter and mat. After getting large stretches of fabric, a rotary cutter and mat combo will help you make accurate and precise cuts.
Embellish Your Repurposed Dress with Other Pieces
You do not have to exclusively use your old wedding dress. You can ask for pieces from your mother's or grandmother's dresses to incorporate into yours. Likewise, you can gather fabrics from other articles, such as handkerchiefs, veils, scarfs, and so on. The resulting product will be more symbolic and sentimental.
Keepsakes and Family Heirlooms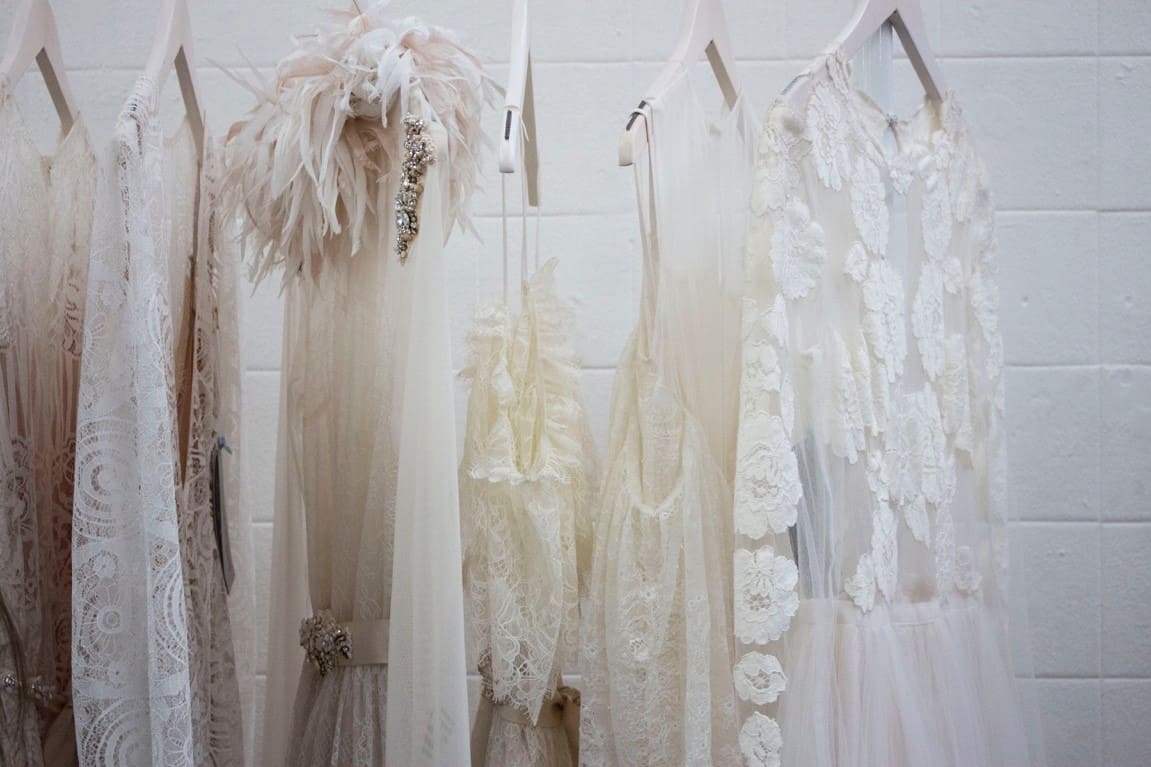 You may want to turn your wedding dress into a long-lasting keepsake or family heirloom. If so, you must be careful with the ideas you pick and how you execute them. Unless you are experienced with arts and crafts, it might be best to leave the job to the professionals.
Ask for Help
If you decide to do the project yourself, you do not have to do it alone. Call a friend, a relative, or enlist the help of your children. Finishing the DIY together not only gives the product more meaning, but it also helps you bond and make new memories.
Final Thoughts
Understandably, many brides find it difficult to part with their dress. The ideas for old wedding dresses presented above are practical and creative ways to repurpose it and display it, instead of simply keeping it at the back of their closets. However, there are instances where letting go is the best choice. It is up to every individual bride to decide what would be best for them.