There is nothing better than attending a wedding with good company, great food, and the best couple. It is even more magical at a brunch wedding—not only are you welcoming a new day, but you are also ushering in a new chapter in their lives.
When you receive an invite to such an event, you might wonder, "What should I wear to a brunch wedding?"
As it is a daytime wedding, brunch weddings call for more casual attire with less sparkle but the same amount of style. Earth tones, neutral colors, and floral motifs are also popular choices.
Below is a more in-depth explanation of the factors that influence how you should dress for a brunch wedding. Some styling tips are also provided, followed by some examples of outfits to inspire you.
Brunch Wedding Guest Attire 101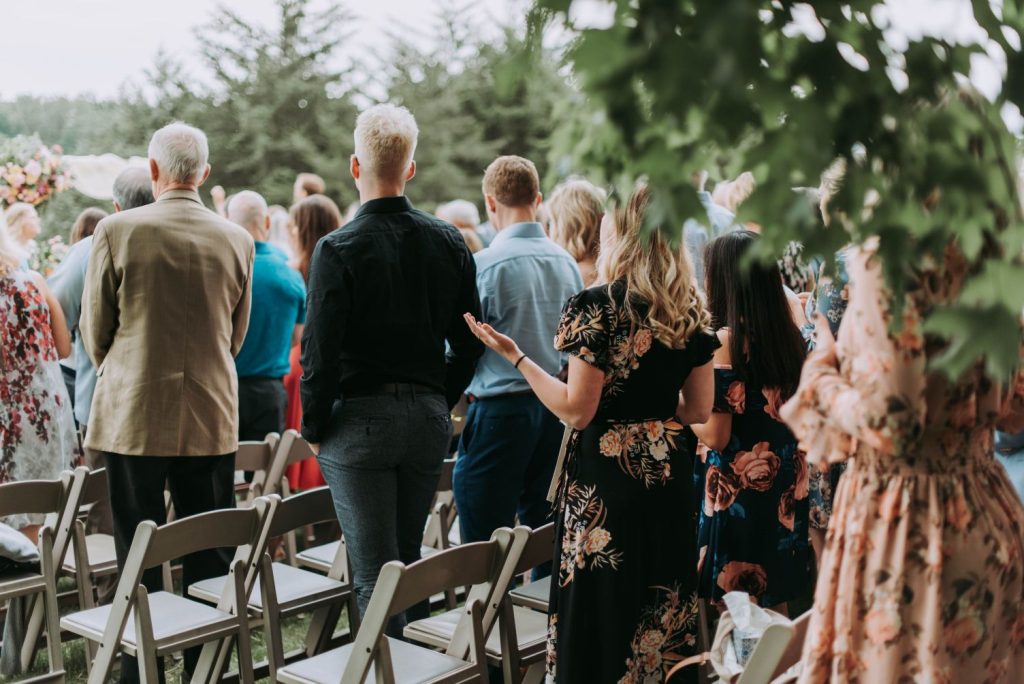 The Venue Is Key
The first thing you should consider is the wedding venue. Generally speaking, a venue can either be indoor or outdoor.
For an outdoor brunch wedding, a nature-inspired color palette is your best friend. Heavily feature earth tones and neutrals, such as browns, blues, greens, and pastels. Go for lightweight and breathable fabrics, and choose footwear suitable for grass—think wedges and flats.
Oppositely, you can go for a more formal ensemble in an indoor brunch wedding. Women can wear cocktail dresses with a bit of shimmer, and men can put on a smart blazer and chic slacks.
Choose Attire Appropriate for the Season
Each season has different color palettes, stylistic associations, and so on. As you decide your attire for a brunch wedding, keep these characteristics in mind.
For a spring wedding, floral prints and pastel colors are gorgeous touches. Think light blues, soft greens, pinks, and neutrals like beige and cream. Light fabrics will also be suitable for the weather.
Once it crosses over to summer, light and breathable fabrics are even more preferable. Look for natural fibers such as linen, cotton, and silk to cope with the heat. You can also put on sunglasses and hats to cover yourself from the sun.
By autumn, richer shades of earth tones can be a visually gorgeous choice. Browns, oranges, reds, yellows, purples, and deep greens are striking and spectacular colors for an autumn brunch wedding. You may also want a slightly thicker fabric like tweed or additional layers like a scarf.
For a winter brunch wedding, go with dark and warm colors to contrast with the gloomy, snowy weather. Opt for heavier fabrics as well, like velvet and brocade. If necessary, put on more layers—vests, gloves, stoles, scarves, overcoats, and so on—to protect yourself from the cold.
In general, pay attention to the weather and the way it affects the ambiance and color palette of nature. With the wrong choices, you might blend in with the gloom of winter or suffer under the oppressive heat of summer.
Do Not Be Too Formal
A brunch wedding ceremony typically starts at around 11 a.m. With that said, daytime ceremonies often call for a more casual and subdued dress code. You may want to save your more formal and glamorous attire for a nighttime celebration.
Women can wear a flowy dress, an A-line skirt, or a chic jumpsuit. Popular choices of fabric would be cotton, silk, and chiffon.
As for men, you can don a suit with lighter colors. Alternatively, you can also go for navy or gray. Do away with neckties and bowties, giving you a relaxed but still sophisticated look.
Practical Tips for What to Wear to a Brunch Wedding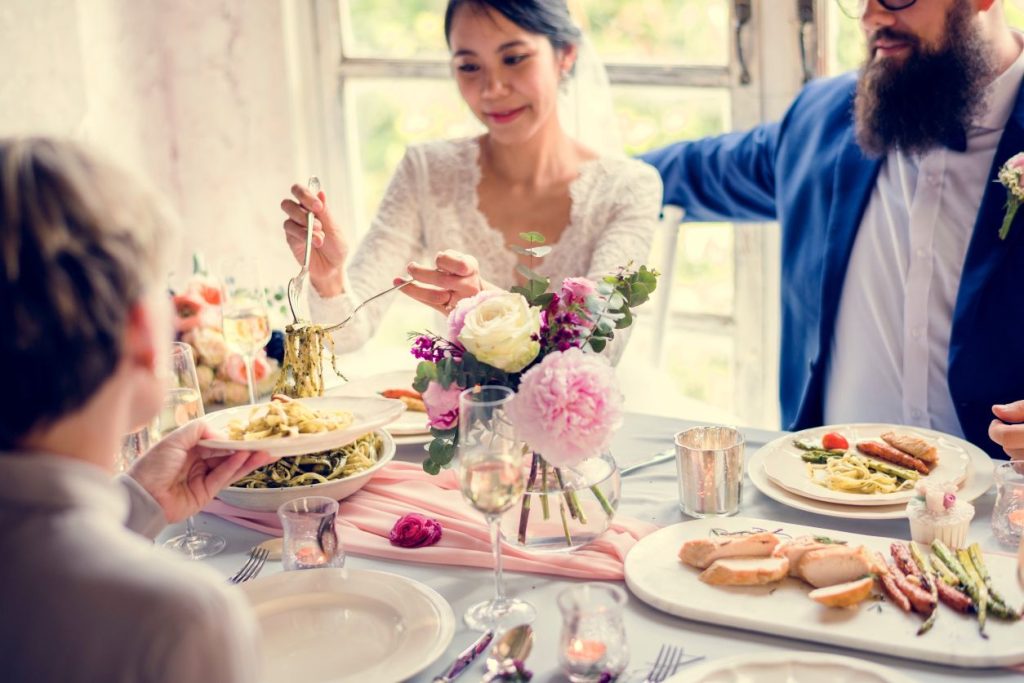 Play Around With Patterns and Prints
Brunch wedding guest attire is the best chance to bust out your nicest clothes with floral motifs. You can also opt for subtle patterns like stripes and checks.
Experimenting with patterns and motifs is an excellent and efficient way to add personality to your outfit. With these touches, you can make a fashion statement without being too overpowering or without accidentally taking attention away from the couple.
Add Tasteful Accessories
Hats and fascinators are excellent options for an accessory for a brunch wedding. Besides being fashionable, they can be a practical choice as well—the right hat can give you shade from the sunshine.
In terms of jewelry, look into pearls, turquoise, and coral touches.
For shoes, men can go with suede loafers, relaxed derbies, or even white sneakers. Women can go with wedges, flats, strappy sandals, and other dressy shoes with a touch of casual.
Avoid Wearing White
It is a common piece of etiquette not to wear white to a wedding, as white is considered the bridal color. As such, avoid putting on a predominantly white outfit.
Instead, you can add touches of white to your ensemble using your accessories. You can wear pearl earrings, bring a white handbag, or put on white shoes.
What to Wear to a Brunch Wedding: Style Inspiration
1. Off-Shoulder Maxi Wrap Dress With Floral Motifs, Nude Ankle-Strap Heels, Nude Leather Handbag
3. Light Blue Sleeveless Asymmetrical Maxi Dress With Sunglasses
4. Forest Green Button-Up, Khaki Trousers, Matching Brown Shoes and Leather Belt
5. Brown Linen Button-Up With Cream Ankle Linen Pants, Brown Loafers
6. Yellow Polo With Floral Motif, Light Blue Trousers, Yellow Checkered Shoes
Final Thoughts
When you think of brunch weddings, the image that probably comes to your mind is a refreshing, elegant, and joyful celebration. Regardless of what you end up putting together, make sure to wear your best accessory—your smile.