Getting married at a unique location is becoming more popular among couples—after all, a once-in-a-lifetime event deserves a breathtaking backdrop. If the couple chose a mountain for their venue, the natural setting introduces a different set of rules and etiquette regarding attire.
When deciding what you should wear to a mountain wedding, remember that these celebrations lean more toward casual and semi-formal.
In general, go for attire that will keep you warm, let you move freely, and make it easy to walk on uneven terrain. Think lightweight dresses, pantsuits, trousers with a relaxed fit, boots, block heels, sport coats, sweaters, shawls, and hats.
Below is a more detailed guide on how to dress up for a mountain wedding, including some style inspiration and tips to help you avoid any fashion faux pas and accidents.
Mountain Wedding Guest Attire: Achieving Mountain Chic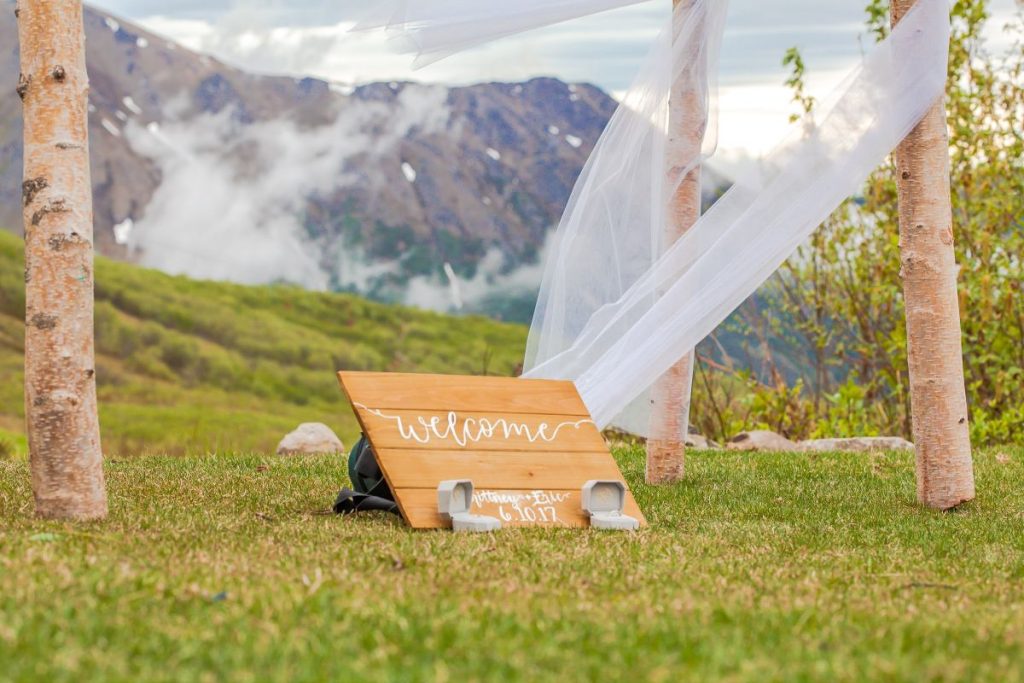 Weather Knows Best
For a mountain wedding in the summer, lightweight layers are ideal. Explore dresses or skirts with matching jackets and sweaters. Sport coats or suit jackets over button-down shirts tucked into smart trousers are also excellent options.
If the weather forecast predicts rainy weather on the day of the wedding, you may want to avoid fabrics that are incompatible with rain. Try not to wear silk, chiffon, and cotton. Instead, explore wool, silk, polyester, and nylon as alternative options.
Otherwise, wear thicker and warmer layers for a fall or winter mountain wedding. You can wear anything you want and then layer it with a fashionable heavy coat. Wearing a sweater underneath a sport coat or blazer can also help keep you warm. Moreover, accessories like gloves, scarves, and hats can provide additional layers.
Keep in mind that the weather, especially at a mountain venue, is unpredictable. It can change without a moment's notice, and weather forecasts can be inaccurate. Temperatures can also fluctuate dramatically. Be prepared for anything by having layers you can easily take off or put on.
Choose Your Shoes Wisely
Mountain venues often have little to no paved terrain. As such, you will walk on naturally uneven ground. For your safety and comfort, you might want to avoid stilettos and high heels.
For women, block heels, wedges, and dressy flats are more suitable options. For men, dress shoes with textured non-slip soles are a classy choice. These types of footwear will give you stability and comfort while remaining stylish.
You can bring flats, flip-flops, or sandals if you feel your feet need a break. You can transition to these more casual footwear options for the reception or afterparty.
Boots can also be an excellent choice for your mountain wedding attire, especially in a winter wedding. However, make sure the specific pair is still elegant and polished while also being practical.
Dress for Movement
Mountain weddings usually involve more activity than walking around to socialize, dancing, and playing reception games. In some cases, it might include
a short hike
to get to the actual venue. Either way, there is uneven terrain that you need to navigate.
As such, your outfit for a mountain wedding should not be tight and restrictive; it should allow movement, letting you move around with ease.
You may want to avoid overly tight skirts and short hemlines. Pants should not be too tight—you risk ripping part of the fabric.
Your best options are flowy maxi dresses, pantsuits, and dressy pants that allow free range of motion. Jackets, suits, and blazers must also not be too restricting around your shoulders.
Bring Practical and Stylish Accessories
As mentioned above, the temperatures and weather at a mountain wedding can change quickly. Accessories can come in handy in situations like this.
Incorporate scarves, shawls, and wraps into your mountain wedding attire as a guest. These will help you retain warmth as the day grows colder.
Stylish hats, headbands, and other headwear not only give you another layer of heat retention but also keep your hair in place regardless of the wind.
Sparkly statement jewelry, meanwhile, can add more elegance to your outfit against the stunning and natural backdrop.
Use Earth Tones and Natural Motifs
In line with the outdoor and natural venue, it is a fantastic idea to use earth tones and nature-inspired motifs.
Greens, reds, pinks, yellows, various tones of black and white, and other neutrals are lovely colors you can work with. If you are unsure of whether a certain color fits the earth palette, you can simply go outside and look at nature for inspiration.
Floral patterns and leafy designs are also fabulous touches to your mountain wedding outfit as a guest.
What to Wear to a Mountain Wedding: Tips and Things to Know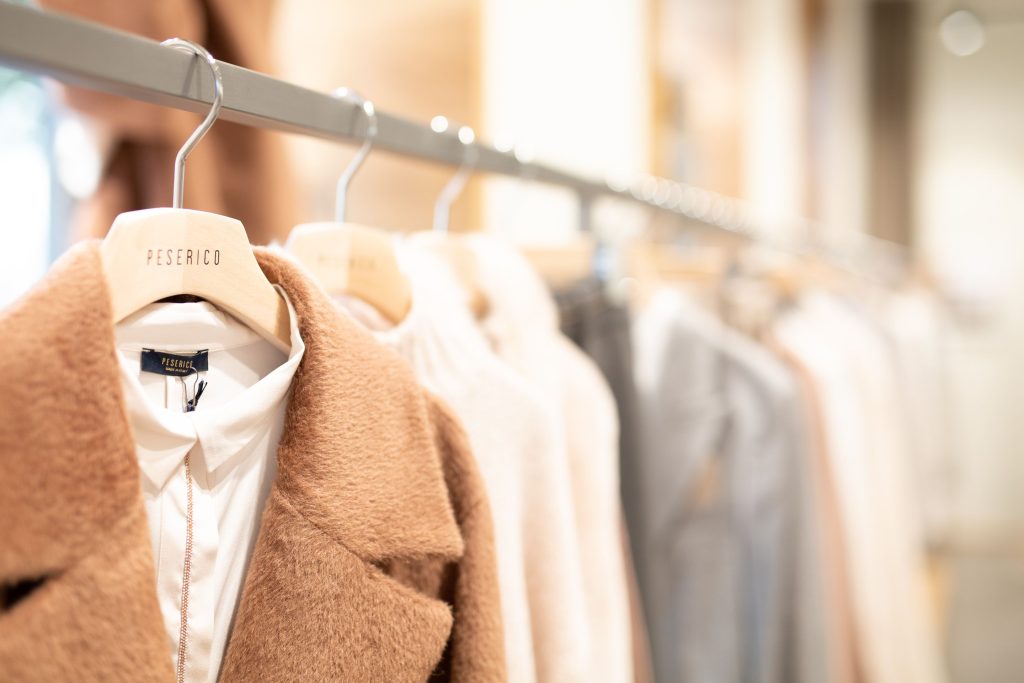 Check the Dress Code and Theme
On the wedding invitation, you will find pertinent information like the dress code and the theme the couple wants you to follow. These will inform your stylistic choices—in other words, they affect what you can wear to a mountain wedding.
Generally speaking, mountain weddings are more casual and relaxed. However, still account for the level of formality and tradition the couple wants to uphold.
Get Inspiration From the Western Aesthetic
The laidback mountain vibe lends itself beautifully to aspects of the Western aesthetic. In general, your attire for a mountain wedding should ideally be in harmony with nature. Here are some touches you can add to your outfit to get that Western flair.
Chukka shoes and clean cowboy boots can be an elegant—with a touch of rugged—addition to your attire.
Replace a traditional necktie with a bolo tie, neckerchief, or bandana scarf.
Straw and felt hats can be an excellent and unique addition to your outfit.
Using plaid details, such as a button-down undershirt, can give your outfit texture and personality.
Flowy fabrics like chiffon and silky satin can be gorgeous in the wind.
Turquoise jewelry is a popular choice.
Jean jackets and leather jackets can also add a casual, edgy, and unique touch to your outfit.
Avoid Going Too Casual
Again, mountain weddings typically have a more laid-back and casual atmosphere than other weddings. However, this is not an invitation for you to dress too casually. After all, it is still a wedding.
Here are some things you should avoid as you decide what to wear to a mountain wedding:
Avoid anything too tattered and faded.
While hats are welcome, you may want to avoid baseball caps and other styles that might come across as too casual.
Denim jeans fit the cowboy and Western aesthetic, but they are not always an appropriate choice. Exercise caution in wearing jeans to a mountain wedding.
Do not wear graphic T-shirts; they might be too casual for the occasion.
Do Not Upstage the Couple and the Wedding Party
You may have already heard this piece of advice before, but it is worth reiterating. A mountain wedding is an unforgettable opportunity to dress up, but you should still let
the bride
, her partner, and her bridal party take center stage.
Try to see if you can get insight as to what the bridal party will wear at the wedding. Otherwise, Pinterest and Instagram are helpful resources to check what could be considered too much.
Bring Protection (From Natural Elements)
First and foremost, put sunscreen anywhere the sunshine lands directly on your body. Bring your sunscreen so you can reapply it throughout the day as necessary.
Likewise, you may also want to use bug repellent to avoid getting bitten by mosquitoes.
Bring an Emergency Kit
Here are some things you should bring to a mountain wedding to handle any wardrobe-related or other malfunctions throughout the day:
Fashion tape
Band-aid
Makeup to quickly retouch your look throughout the day
Bobby pins
Comb
Stain remover wipes
Blotting papers for oil
Towel
Perfume
Facial or body wipes
Break In Your Shoes Before the Big Day
If you bought new shoes for your mountain wedding attire, wear them a few times in more casual settings to break them in. Doing so can help you prevent discomfort and blisters from walking around—or even hiking—during the wedding.
Remember Your Personal Style
Add touches to your outfit that show your personality and describe who you are. If you are proud to be part of the biker community, you can add gloves, leather jackets, and bandanas to represent this part of your identity.
Similarly, you can add lace, crocheted, or knitted details to your ensemble if you feel that it perfectly describes yourself and your style.
Ultimately, you want to look and feel your best in your mountain wedding guest attire. Although navigating the complicated world of wedding fashion etiquette can be intimidating, do not forget your own style, comfort, and confidence.
Mountain Wedding Attire for Guests: Style Inspiration
1.
Two maxi dresses with different takes on nature-inspired motifs—one has flowers of different colors, while the other features trees and a color combination that mimics the sky. Both women have block heels for practicality.
2.
The women dress according to their interpretation of mountain chic with a Western flair. Many of them are wearing cowboy boots. The dresses featured have floral motifs, and one has a gingham pattern.
3.
More Western mountain chic flair—boots, wide-brimmed sun hats, and a color palette dominated by neutrals. The sweater dress on the right, the mini floral dress in the center, and the black-and-white ensemble with a leather skirt and shawl are all perfect choices.
4.
The man is wearing a plaid button-down, tucked into gray dress trousers, underneath a classic black blazer. This mountain wedding outfit is perfect for a celebration that leans more toward the formal side.
5.
A white polo tucked into linen suit pants is a classic, timeless ensemble. Like the model, you can remove the matching linen jacket if necessary. Brown loafers add a touch of warmth to the outfit. Lastly, the pièce de résistance is a nude neckerchief with black motifs.