There are so many aspects to worry about when planning a wedding: stationery, logistics, and itinerary, to name a few. Sometimes, it can become too stressful to handle. Thankfully, some parts are enjoyable to plan, including the wedding venue decorations.
In terms of who decorates the wedding venue, many people can contribute. This includes the couple, their friends, families, wedding vendors, and staff from the venue. 6 factors can help determine who exactly should decorate:
Your wedding budget
Your venue
How much time you have to decorate
The complexity of your plans
The type of ceremony
Your culture
The 6 factors are explained in more detail below, followed by a list of the people who usually help decorate the wedding venue. Lastly, several tips for decorating a wedding venue are also enumerated.
Factors to Consider When Deciding Who Decorates the Wedding Venue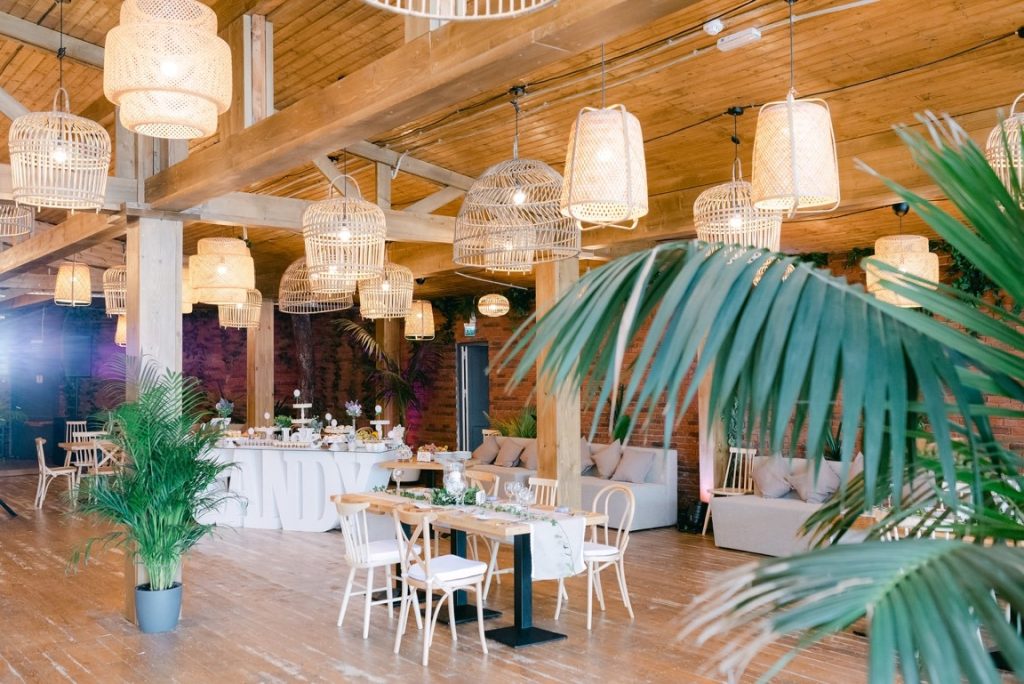 1. Your Wedding Budget
Your wedding budget will heavily determine who decorates the wedding venue. If your budget allows it, you can hire specialized vendors who will oversee your decor. For instance, a wedding florist can create and organize your centerpieces.
Alternatively, you can divert a part of your wedding budget to DIY projects. Many couples choose to do this for many reasons. For one, crafting is an excellent bonding opportunity for friends and relatives. Consequently, the resulting decorations will have more sentimental value.
However, it is worth noting that DIY projects are not necessarily cheaper. The costs of materials, tools, and utilities can quickly add up. Moreover, DIY projects are also time-consuming and require a lot of skill and patience.
2. Your Venue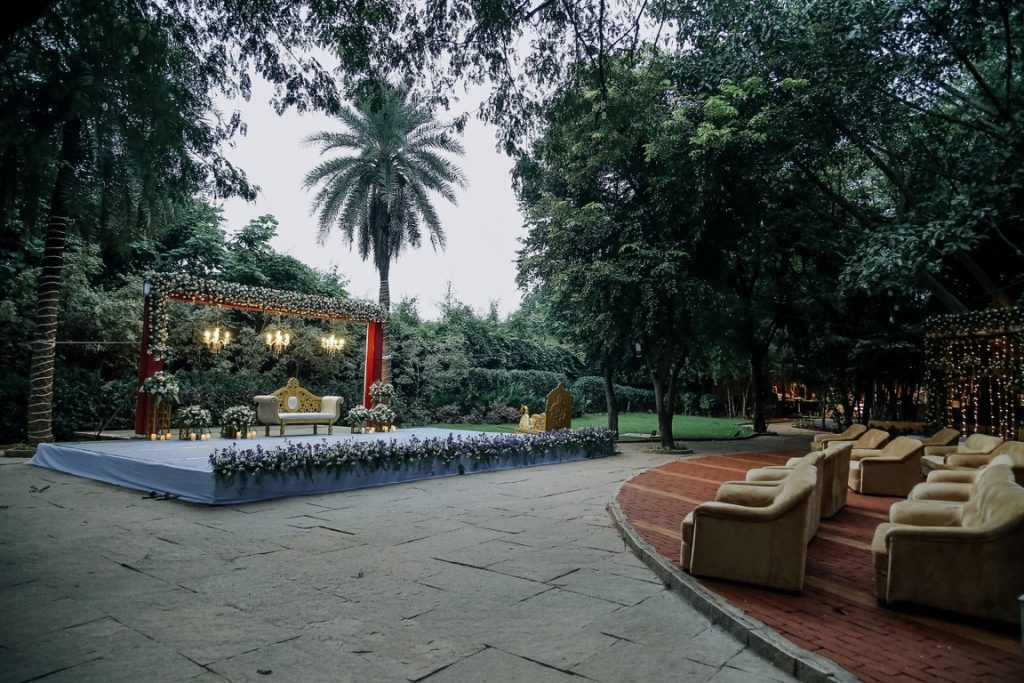 If your wedding will take place in a public venue, such as a national park, then wedding decorations might be prohibited. As such, you do not need to worry about who will decorate the venue.
If your chosen venue is a small and intimate place, such as a backyard, then you and your partner can handle the job. You can also enlist the help of your wedding party, friends, and relatives to decorate the place.
If your venue is relatively large and spacious, such as a church or a barn, then you may want the help of professionals. You are still encouraged to contribute, but the scale of the work might become stressful for you.
Every venue will have a specific set of guidelines regarding decoration. Some venues have in-house employees who can help you set up. Furthermore, some venues can lend you equipment and fixtures. Make sure to thoroughly discuss these policies before booking a wedding venue.
3. How Much Time You Have to Decorate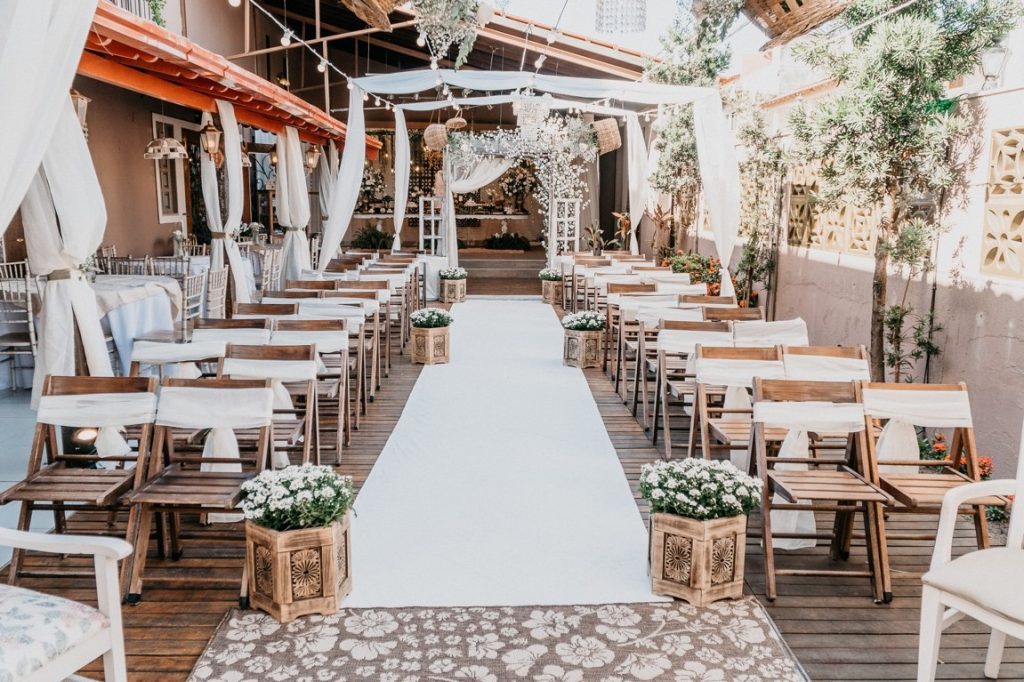 If you have a lot of free time leading up to the wedding, consider starting some DIY projects. As mentioned above, these projects can be heavy on resources — including time.
The wedding venue may also allow you to come on-site the night before the ceremony. Thus, you have more time to set everything up the way you want to.
If you only have a few hours to decorate on the day of the wedding, it might be best to ask for help. Your friends and family might be willing to do some work. Otherwise, you may want to hire a wedding decorator, coordinator, or other vendors.
4. The Complexity of Your Plans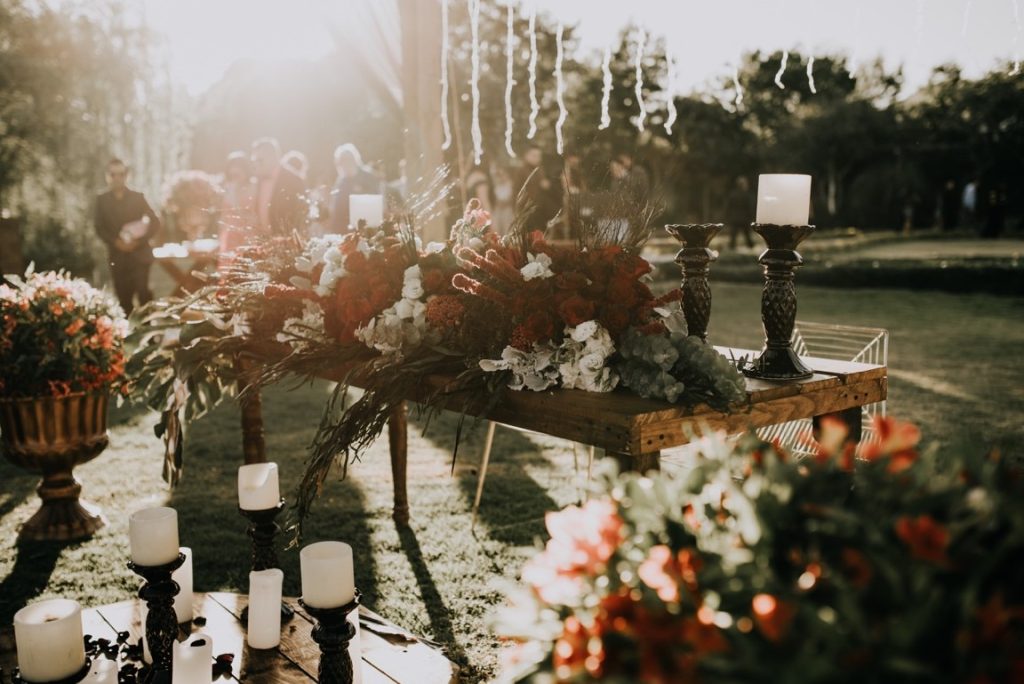 Simple and minimal designs require the least work to set up. You and your partner can do it, or your wedding party can volunteer to do it for you.
If you envision an elaborate and intricate design for your venue, you will need a lot more help. A wedding decorator, coordinator, and florist can work together to achieve your vision. Moreover, you may also enlist the help of the staff at the venue for other details.
5. The Type of Ceremony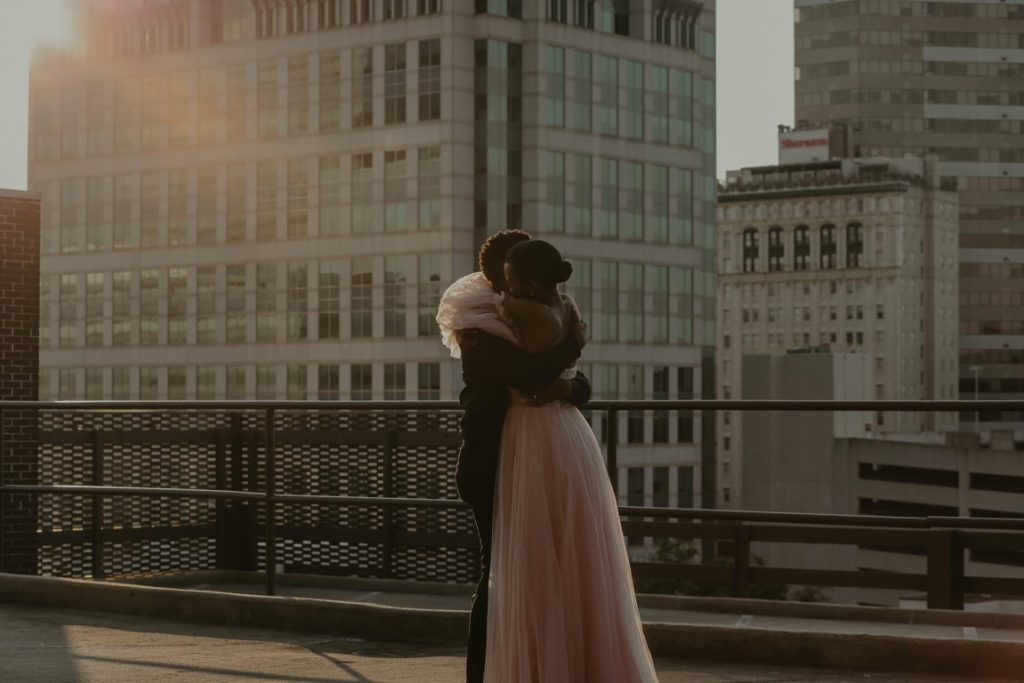 In some cases, the type of ceremony you will be having influences who will decorate the wedding venue. For example, if you are having an elopement, your elopement planner will most likely be responsible for your decorations.
Your options might be limited in a Church wedding, and the parish may control what type of decorations are allowed. Similarly, some venues prohibit or closely monitor decorations; they might have a dedicated staff to coordinate with you.
6. Your Culture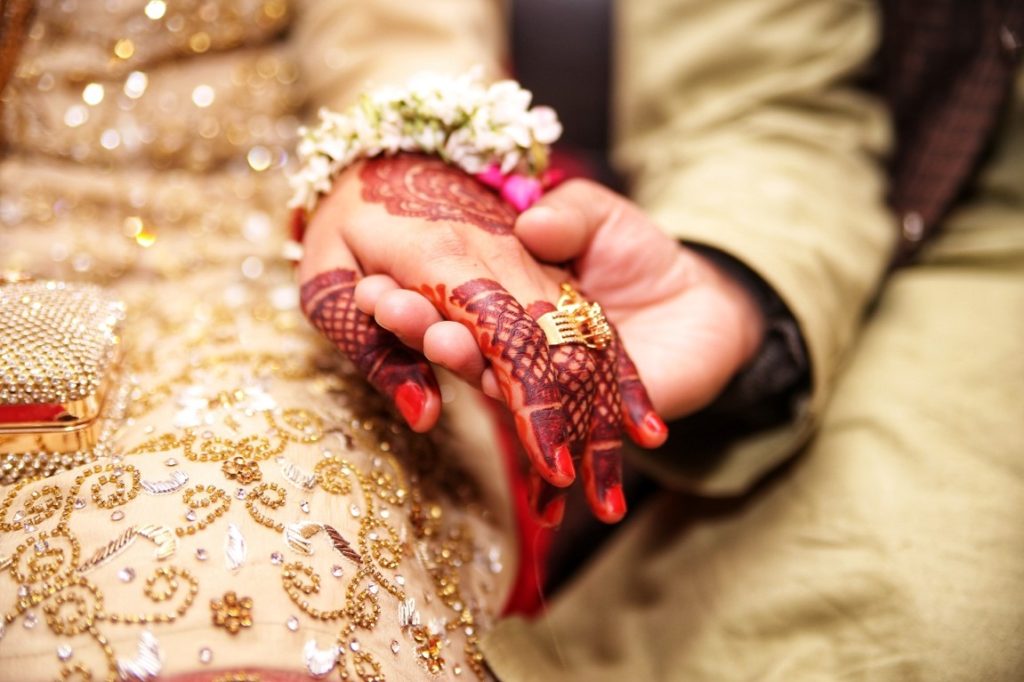 American couples include their families in the wedding in a variety of ways: putting them in the entourage, inviting them to pre-wedding events, and so on. Sometimes, families offer to pay for certain wedding-related expenses.
The couple's families' involvement varies across cultures. For example, it is a Portuguese wedding tradition for the bride's family to host the reception. They also plan, organize, decorate, and cook for the wedding. The groom's family also shoulders these responsibilities.
Who Usually Decorates the Wedding Venue?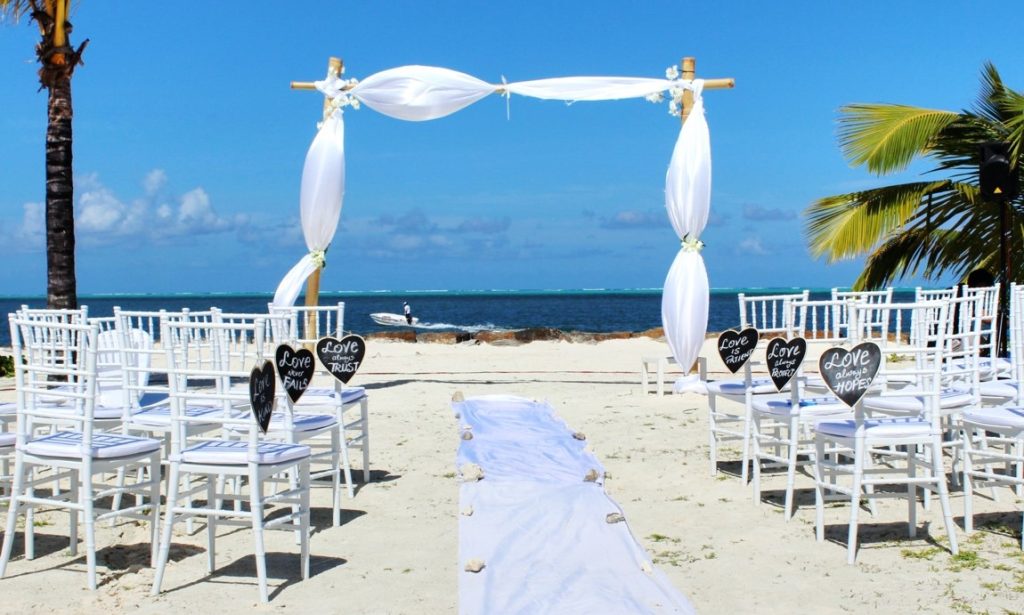 You and Your Partner
Although not required, many couples choose to contribute to their wedding decor. Doing so helps them personalize the venue and ceremony even more. This contribution comes in the form of DIY projects and day-of coordination with other people.
Several months before the wedding, couples may already start visualizing their wedding decor. They create Pinterest boards and online mockups, discuss themes and centerpieces, and more. Typically, other wedding vendors will help them execute their vision.
Your Friends and Family Members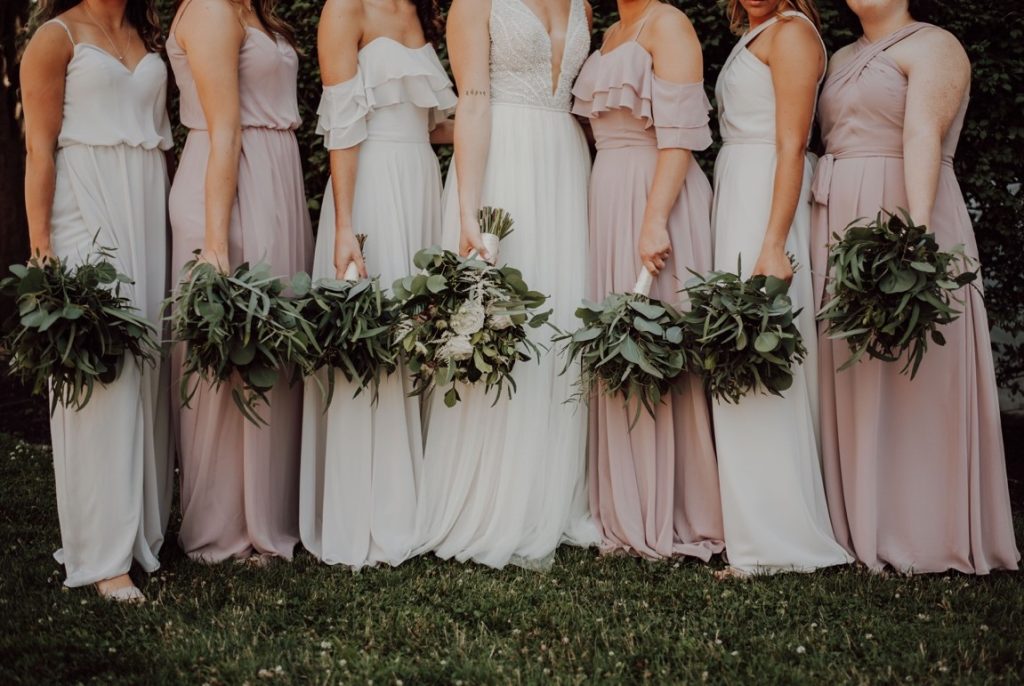 People often say that marriage is not just between two people but between two communities. They can come together to help the couple prepare for their special day. One way they show their love and support is by offering to decorate the venue.
However, you must also be considerate of their time. Asking them to help decorate the venue on the day of the ceremony might leave them with no time to get ready.
Wedding Decorator or Stylist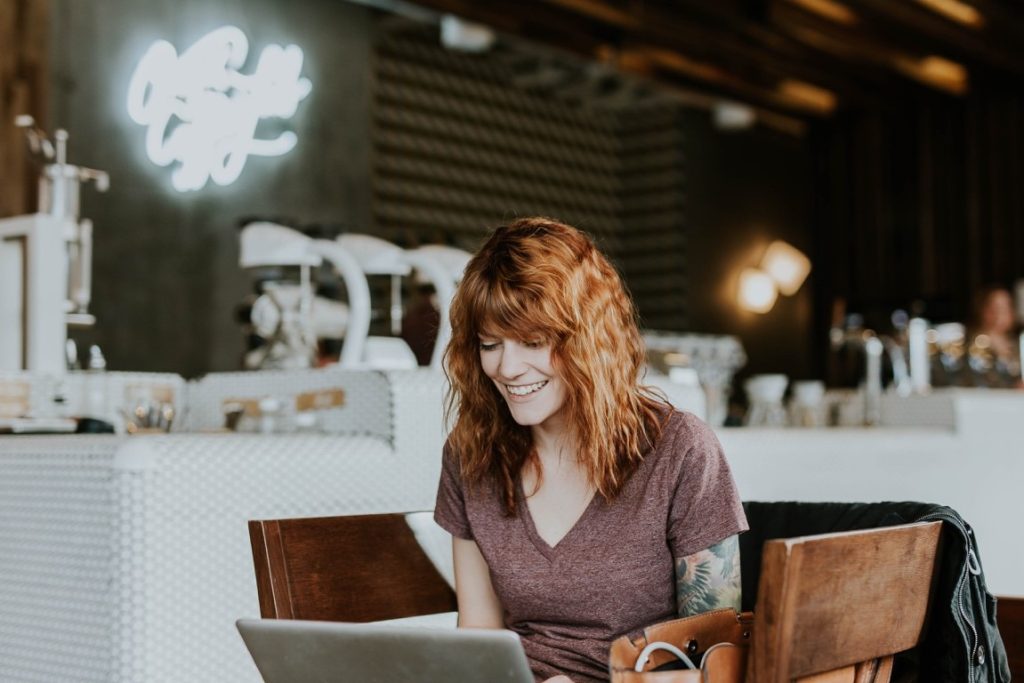 As their name denotes, a wedding decorator's main responsibility is to assist a couple in decorating their venue. They are sometimes referred to as wedding stylists. They are heavily involved; as early as possible, a couple can enlist a decorator's help to smoothen their plans.
There are many specific ways a wedding decorator can lighten your load in terms of decorations:
They can help you come up with a solid concept or theme for your decorations.
They can suggest viable color schemes.
They can canvass the price of each item and consolidate them into one detailed budget.
They can create possible floor plans and arrangements for your decor.
They can procure the decor pieces and bring them to the venue.
They can contact other pertinent vendors, such as florists.
They can identify possible issues and prepare contingency plans.
They can oversee the process of setting up the decoration.
They can assist in cleaning up the venue once the ceremony is finished.
Wedding Planner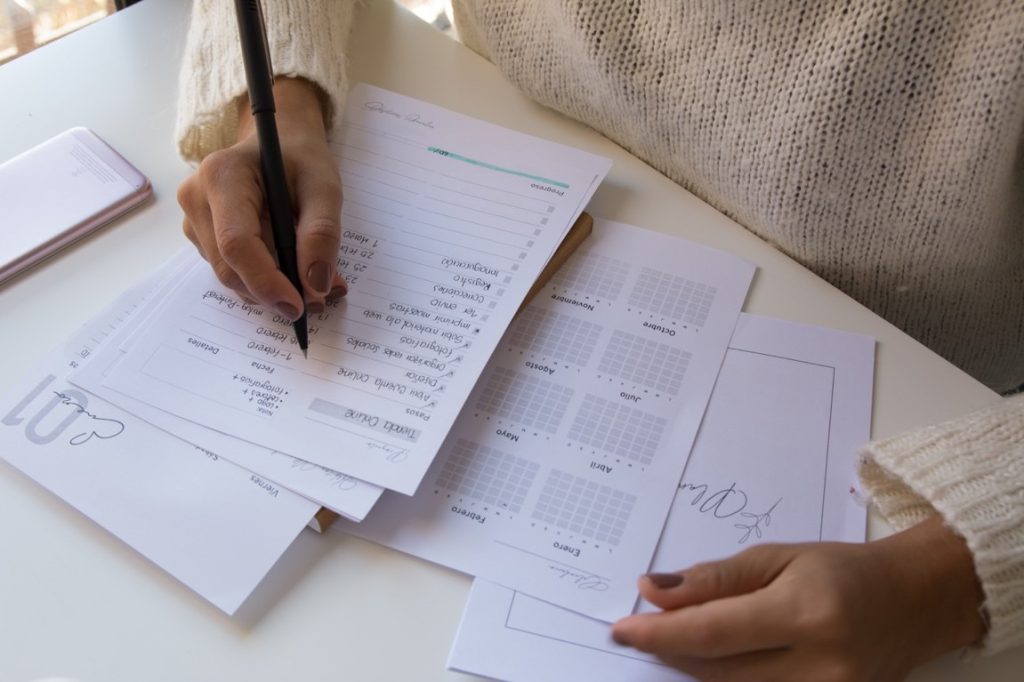 Wedding planners provide comprehensive and holistic assistance to an engaged couple. They oversee every aspect of the wedding, from the logistics to the stationery. They usually have an impressive network of wedding vendors they can contact whenever the need arises.
In some cases, wedding planners also double as wedding decorators. Make sure to clarify with them what their responsibilities are. Otherwise, a planner and a decorator can work together to achieve your vision of a perfect wedding day.
Wedding Coordinator
Whereas a wedding planner focuses more on organizing details, a wedding coordinator is more responsible for tasks on the day of the ceremony. They will act as a couple's liaison to other vendors, lessening their stress on the big day.
A wedding coordinator can oversee the setup of props, decor, and other fixtures. As such, they need to be fully aware of your instructions and visions. However, this depends on how many other responsibilities they have that day; if they are busy, they cannot help with the decorations.
If you plan on working with a wedding coordinator, make sure to hire them as early as possible. Ideally, book a meeting with them around a month before you need their services. This way, you can make sure that they will be available for your wedding.
Wedding Florist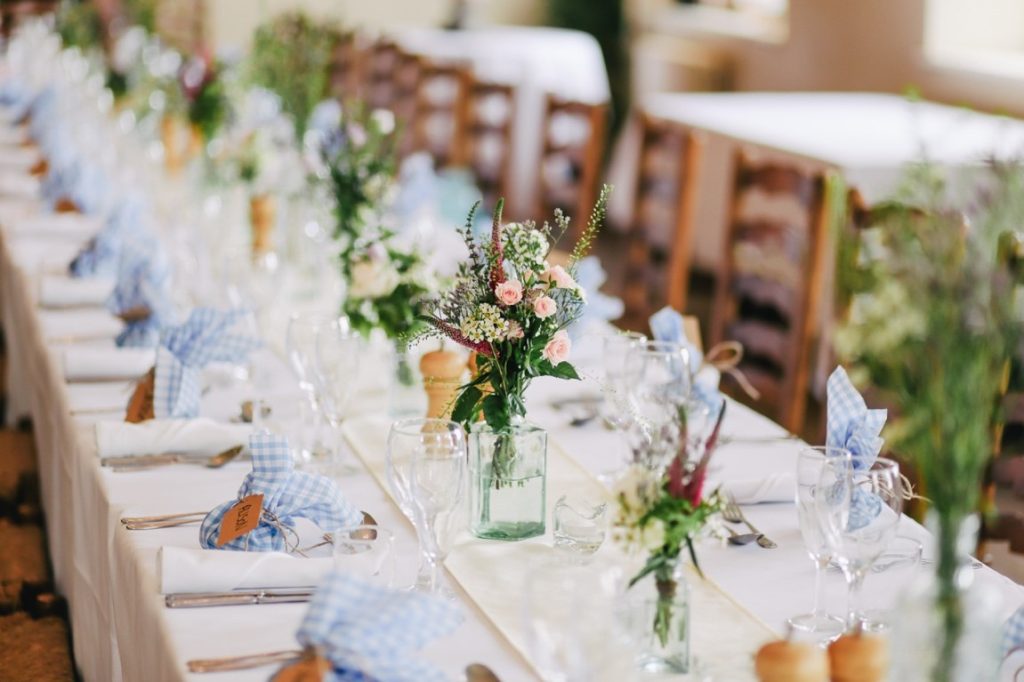 Flowers are integral to the couple's attire; the groom typically has a boutonnière on his suit, while the bride holds a beautiful bouquet. Moreover, flowers can also be a major aspect of a venue's design.
As a result, wedding florists are a necessary part of your team. Not only will they provide bridal flowers, but they can also create centerpieces, garlands, and other fixtures for the venue. You can communicate with them yourself or have your coordinator relay your plans.
Rental Companies
If you contacted a rental company for your tables, chairs, and other fixtures, they may be involved with the setup process. They can cooperate with the decorator or coordinator to place everything according to the floor plan.
Venue Staff
As mentioned above, policies regarding decorations will vary across venues. Some, especially publicly owned venues, prohibit the use of props. Some will allow a limited number of pieces, and some will let you borrow their items and use nothing else.
In some cases, venues have an in-house team who will help set up for the ceremony. However, their services may come with an additional fee. You and your partner should decide if you have the resources to avail of their help.
Tips for Decorating Your Wedding Venue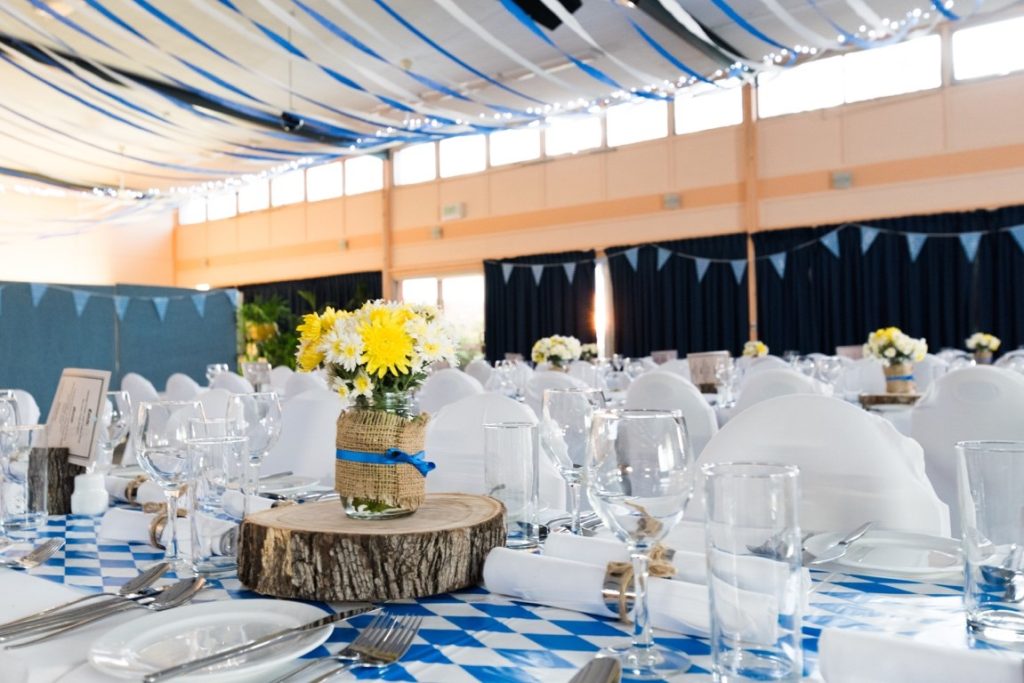 Choose a Theme
Many weddings and receptions nowadays follow a specific theme. Examples include bohemian, rustic, retro, whimsical, natural, and so on. Frequently, couples pick a theme that holds a special meaning to them.
If you choose a theme, planning decorations will be easier. You can stay consistent with your design choices, which will make for a memorable aesthetic experience. You can browse through Pinterest if you need ideas or inspiration.
Prepare a List of Questions for Your Venue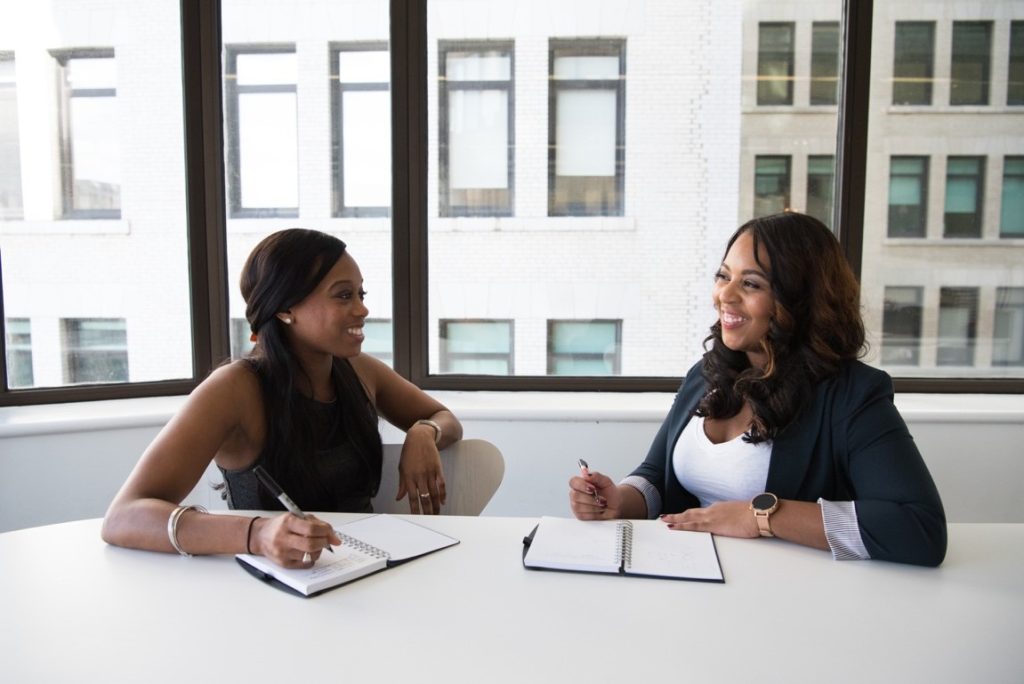 As illustrated above, the venue itself is a major factor in deciding who decorates the wedding venue. Thus, you need to be thorough in asking questions regarding their policies. Here are some questions you can ask the management:
When will we be given access to the venue for setup?
Is there a specific area where we can bring our decorations?
Do you have a team who can help us set up the decorations? If that is the case, how can we communicate with them?
When will the tables and other fixtures be ready for us to decorate?
Is it possible to hang lights and decorations on the ceiling and walls?
What are the rules regarding cleanup?
Do you work with other wedding vendors, such as decorators, florists, and rental companies?
Are there other weddings or events that will take place near our wedding?
Are there additional fees we should know about?
Look into the Packages the Venue Offers
Some venues, especially those known for hosting weddings, will offer various wedding packages. Some of those packages will include assistance with the set-up and clean-up of the decorations. In other cases, they can let you borrow or rent certain fixtures.
Before choosing a venue, compare the prices and inclusions of their packages. You might find that one venue offers better services at a slightly higher price. To make a decision, discuss with your partner your finances and priorities.
Carefully Choose Your Wedding Vendors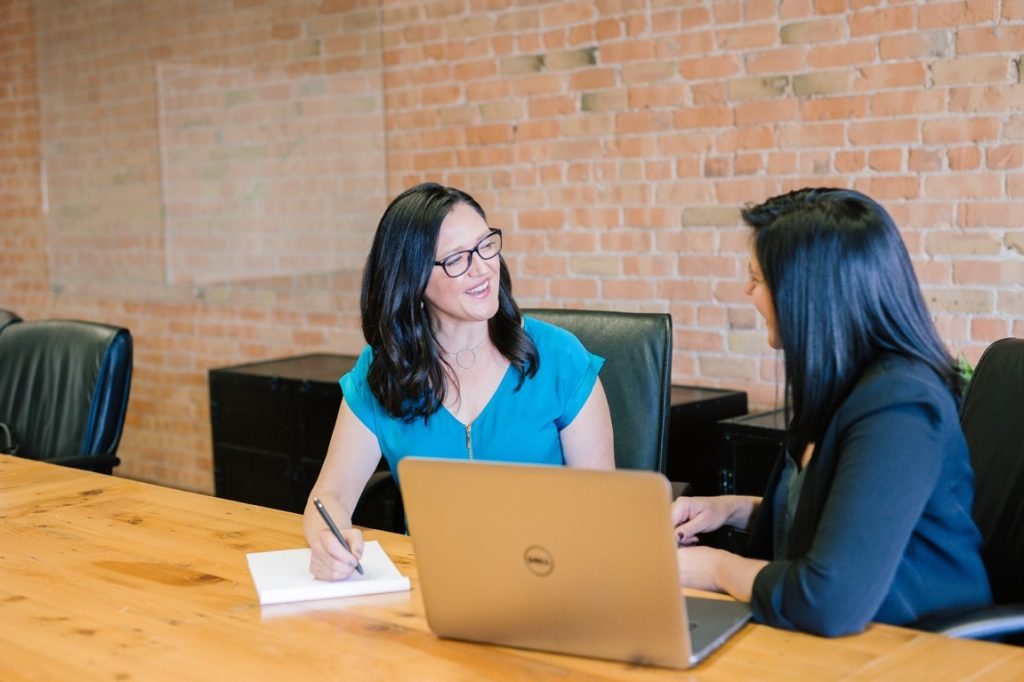 As it is your wedding, it is only natural to want to work with the best vendors. It might be tricky to find the right planner, coordinator, or designer, as these jobs do not require any certification or license.
You can check their website or profile to see if they are part of an organization. Examples include the Wedding Industry Professionals Association and the Association of Bridal Consultants.
You should also browse through their portfolio. Their past works will give you an idea of how they can execute your vision. Likewise, read through reviews if they are available; they can give you a sense of the vendor's work ethic, customer service, and the quality of their outputs.
Create Detailed Instructions
If you and your partner are not the ones in charge of decorating, you must leave detailed instructions to whoever is. You can create a document, send them photos, or edit mockups for them to follow. Moreover, give them a convenient way to contact you in case they have questions.
Give Yourself Plenty of Time to Set Up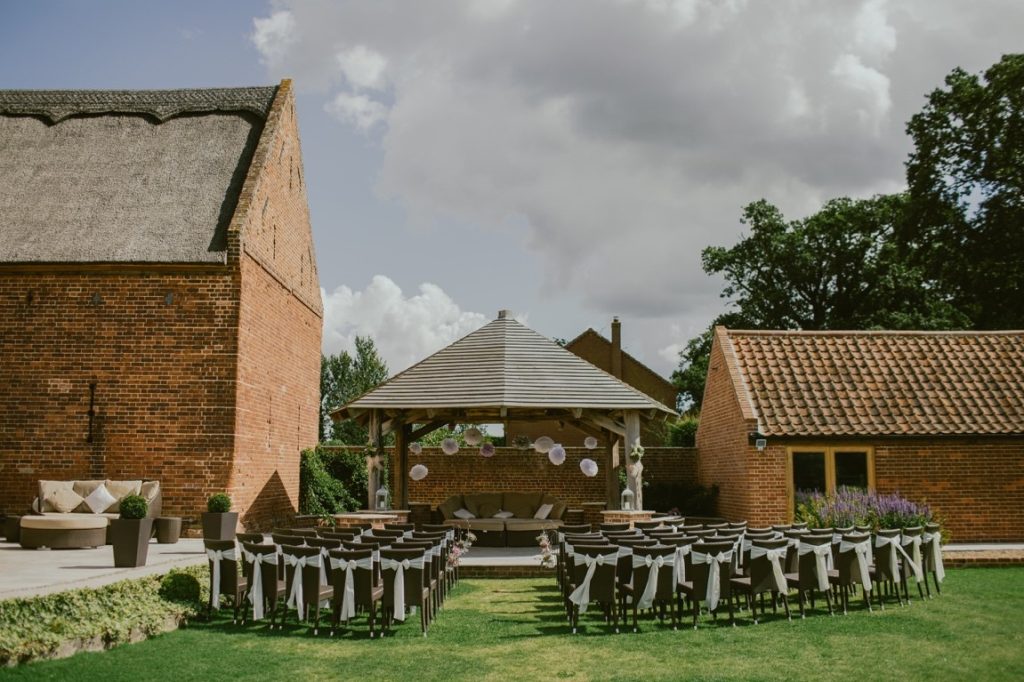 In your head, you might have an estimate of how long you will need to decorate your venue. Take that estimate and multiply it; some decorations can unexpectedly take more time. Especially as stress levels rise, your function and hand-eye coordination will be affected.
Whenever possible, prep what you need in advance. If the venue allows you to come in the night before the wedding, take advantage of that time. Ask for help from your friends, relatives, and professionals.
Bring an Emergency Tool Kit
Regardless of how much you plan and work on something, accidents and mistakes are inevitable. Thus, you must prepare for this contingency. Create a tool kit that contains what you need to make quick repairs and adjustments. Here are some items you should put in the kit:
Different types of scissors, e.g., paper, fabric, shears
Double-sided tape
Glue gun
Fabric glue
Zip ties or fishing lines
Hooks
Different types and colors of ribbon
Skewers
Pins
Clips and clamps
Tack
Towels and cloths
Lint roller
Steamer
Chalks and markers
Sticky notes
Paper
Hammer
Screwdriver
Refuse bags
Create a Plan for the Following Day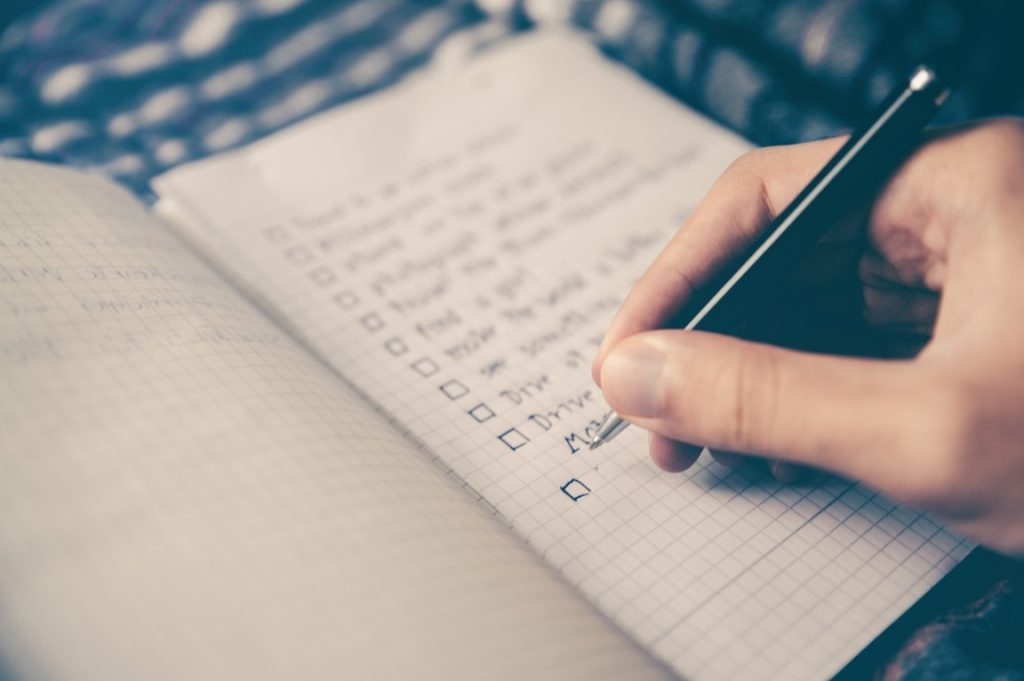 After the wedding, you need to clean the venue and gather the decorations you used. You might get lazy — and too tipsy — to plan the clean-up after your reception, so make sure to create a plan before the wedding.
You and your partner can do it yourself with the help of your wedding party. However, you can also coordinate with your planner or decorator. Their services might already include clean-up.
Final Thoughts
There is a lot that goes into planning the wedding venue decorations. However, do not stress yourself out too much. While the decorations will make for a visually pleasing ceremony, the more important thing is that you celebrate your love with the people who matter to you.