A winter elopement wedding can be a bit challenging to organize and pull off. Even if the wedding party is small, there's still a lot of preparation needed to make it perfect.
Here are the steps to planning the perfect elopement wedding:
Understand that family and friends won't be there
Select a location and winter elopement package
Prepare the wedding dress and suit
Keep yourself warm
Hire a good photographer
How to Plan a Winter Elopement Wedding
Understand That Family And Friends Won't Be There
An elopement wedding is stress-free, but its biggest trade-off is that your closest friends and family won't be there. The entire wedding party is usually fewer than 10 people. The core concept of eloping is running away to tie the know for a myriad of reasons, from general disapproval from the family to simply wanting a wedding that's quick, easy, yet beautiful. You might suddenly feel sad on your actual wedding day because your family won't get to witness it, but just remember your reasons and know that if they really love you, they'd understand.
Select A Location And Winter Elopement Package
There are many gorgeous winter spots for elopement weddings. The first step to the actual wedding planning is picking the location. It can be a nearby state or an overseas location, depending on what you and your partner want. After you've picked the location, you can reach out to wedding coordinators in the said area and pick a winter elopement package.
There are simple winter elopement packages that only cover the basics like the officiant, venue decorations, airfare, accommodations, and a small dinner party for the reception. Other packages include a photographer, hairstylist, makeup artist, and even a tour package that you can use as a honeymoon. Pick a winter elopement package that will suit your preferences. Make sure to be on good terms with the coordinator so that you'll have a genuinely stress-free wedding.
Prepare The Wedding Dress And Suits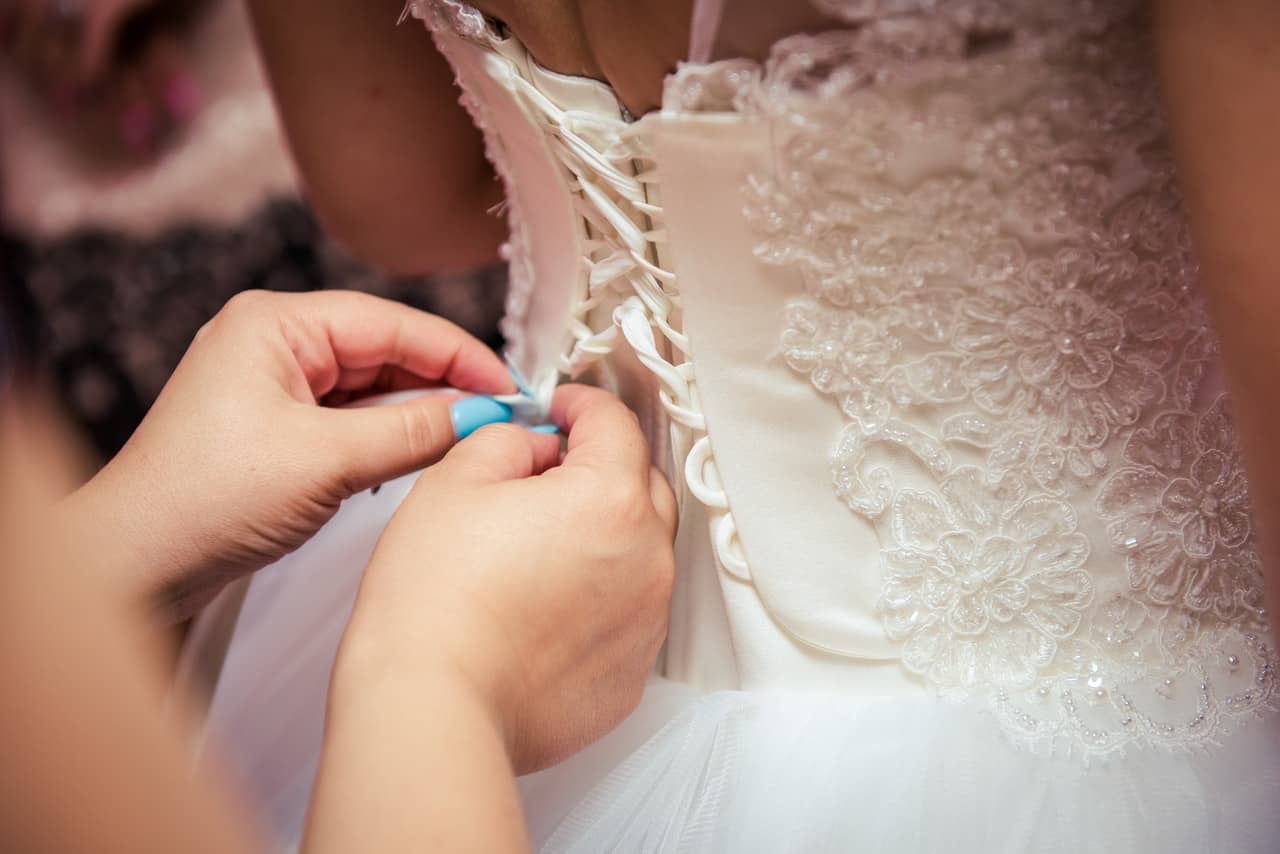 The wedding dress should have long sleeves to protect the bride from the cold and in order to hide the goosebumps on her arms. The bride can also wear wool or fleece tights under her dress to keep her warm. The groom should wear a suit that's made of a heavier material, like wool or tweed.
The footwear should also be snow-appropriate. It's tricky to find snowshoes that look stylish enough for wedding ceremonies. Make sure that the shoes are loose enough to make room for thick wool socks that will keep the feet warm. These socks can also keep the feet from getting wet. It's ideal to go for snow boots that reach mid-calf or higher to prevent snow from entering.
Prepare stylish warmers, like matching scarves, beanies, and hand-warmers. The couple may take these off for quick photoshoots and then put them back on.
Bride's Hair And Makeup
The bride's hair and makeup should be appropriate for the snow. If the hair will be loose, the hairstylist should be on standby to place pins in case it gets blown and turns frizzy. It's advisable to go for a neat hairstyle that can handle a winter hat.
The bride's eye makeup should be waterproof because the intense cold can make the eyes water. There's no need to put a lot of blush on because the cold will result in natural rosy cheeks.
Keep Yourself Warm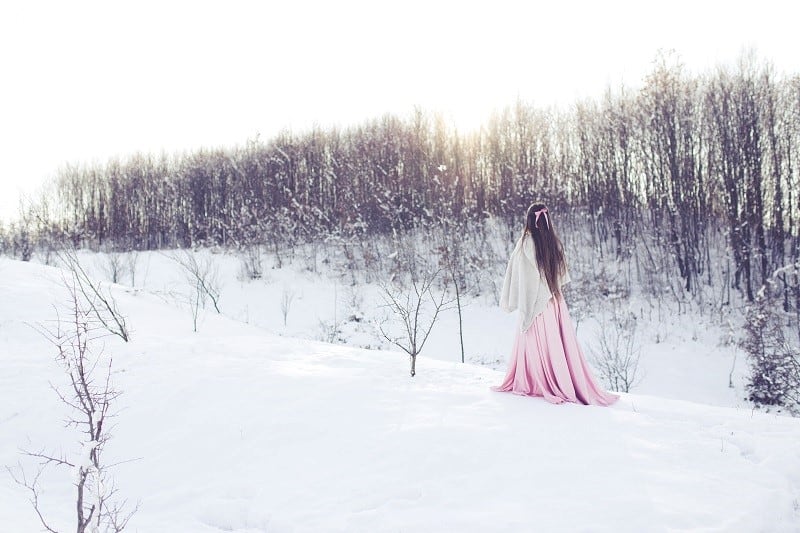 The biggest hurdle in a winter elopement is the freezing cold. There are many ways to keep yourself warm before, during, and after the ceremony. For instance, you can clutch hand-warmers to keep your hands toasty. Wear tons of outerwear in-between phases so that you'll stay warm. You can also have a fire pit so that the small wedding party can huddle around it and feel warm. Another option is to have a car running with its heater on. You can sit inside whenever you need to wait.
Hire a Good Photographer
The wedding photographer you pick must specialize in winter elopements. That means that he specializes in couple photography and knows how to work his gear in the intense cold. He can adjust the camera settings to capture the best possible photos without resulting in overexposed shots from the white snow.
Your wedding coordinator may recommend some photographers for you. You can also look for one yourself. Search for elopement photographers online and thoroughly research their work. Browse through their galleries and pick one that captures your desired style and is within your budget. Elopement photographers are usually cheaper because you only need them for a few hours. It helps to meet the photographer beforehand to get acquainted. This will help you relax and feel more comfortable in the shoot.
Other Wedding Essentials
Select your officiant. This can be any religious figure or ordained individual who will make your marriage officially binding. You can even ask a loved one to officiate for you. They'll surely appreciate being a part of your intimate wedding. You also need to write down your vows and prepare the wedding rings.
One tricky thing about getting married abroad is the legality of the marriage. Since laws differ from state to state, your marriage might not be binding unless you check local regulations first. Make sure to secure a marriage license before you fly out. Check if you need a witness to make the marriage legitimate. Prepare all other legal documents you need for your foreign travel, like birth certificates, blood tests, visas, etc.
Celebration After The Wedding
Most elopement couples plan an intimate wedding dinner for the entire party. It's also a great opportunity to conduct a short and intimate photoshoot. Since you're in a winter location, you may take advantage of that by performing winter activities like skiing and sightseeing. Other couples use their winter elopement weddings as their honeymoon.
Checklist For Winter Elopement Wedding
Travel And Accommodation
Location
Transportation
Hotel rooms
Vendors
Photographer
Wedding coordinator
Videographer (optional)
Florist
Baker
Live musician
Attires
Wedding dress
Shoes
Groom's suit
Jewelry
Hair accessories
Ceremony
Officiant
Vows
Rings
Marriage license
Witness
Best Locations For Winter Elopements In the USA
Yosemite National Park In California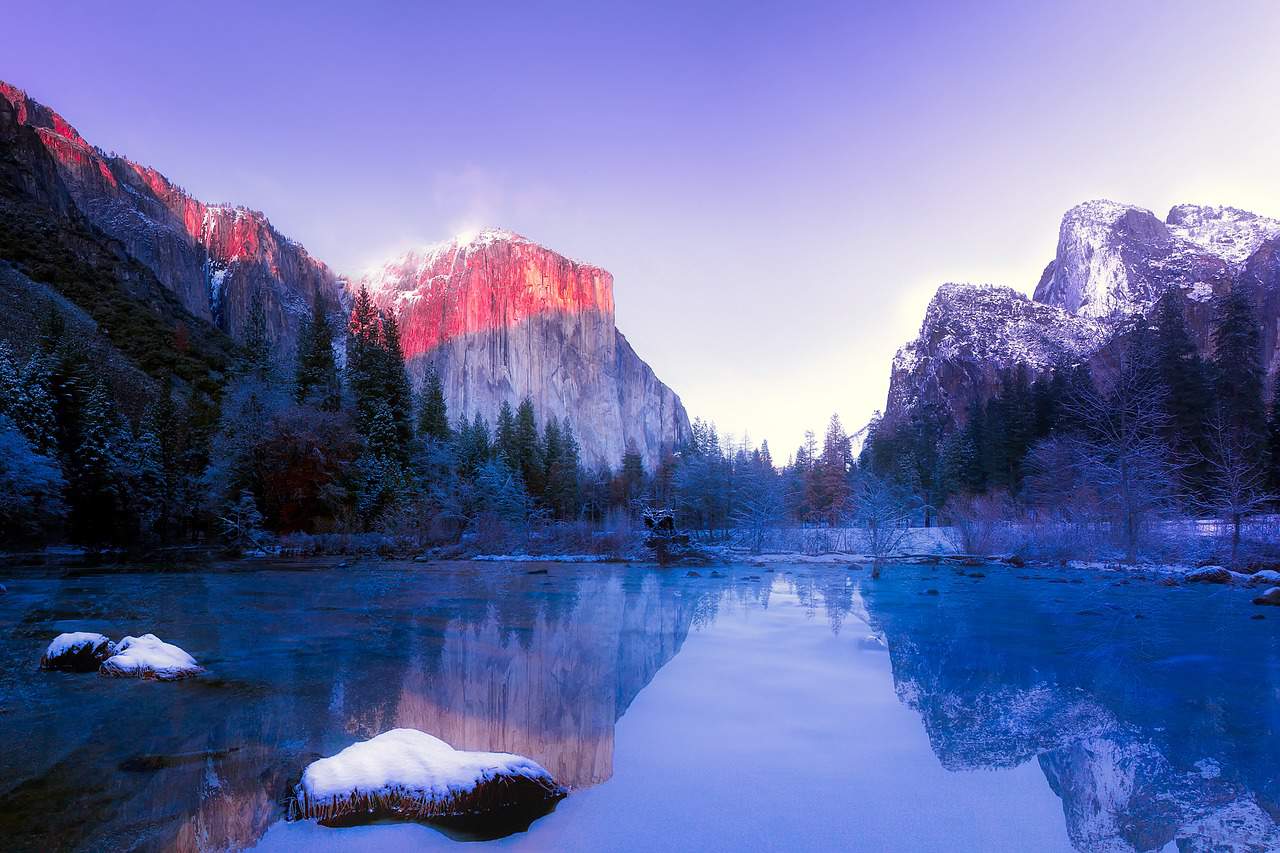 Yosemite is an incredible park with scenic views. It looks amazing all year round but even more so during the winter. The best part is that getting married during the winter season means that there are fewer tourists and less traffic to deal with. Taft Point and Glacier Point are excellent spots but you'll need to hike in order to reach them.
Zion National Park In Utah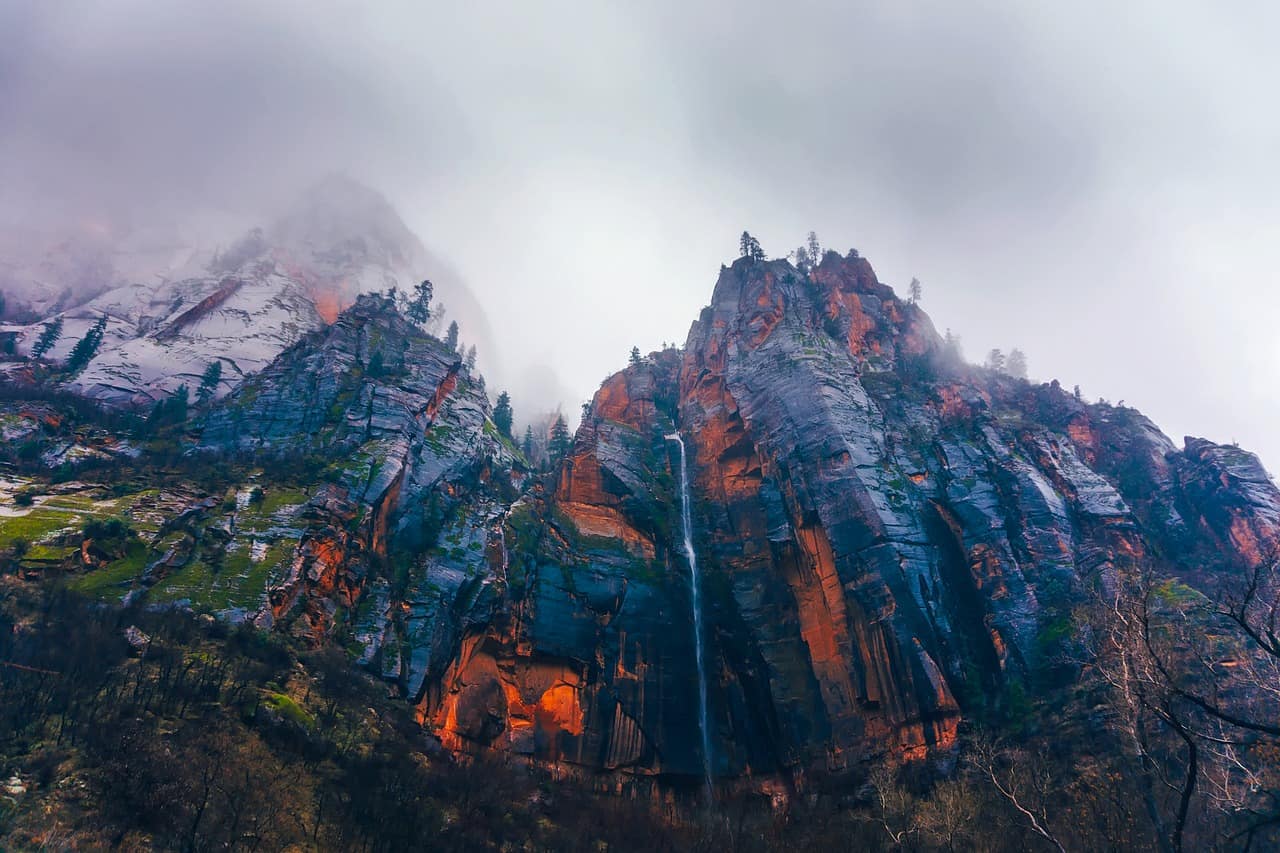 This is a gorgeous winter location. You can drive all the way to the top of the park or down the valley and witness gorgeous rock formations all around you. You may get married here in the months of December to February when there aren't a lot of tourists so that you can have some privacy and fresh blankets of snow all around you.
Page, Arizona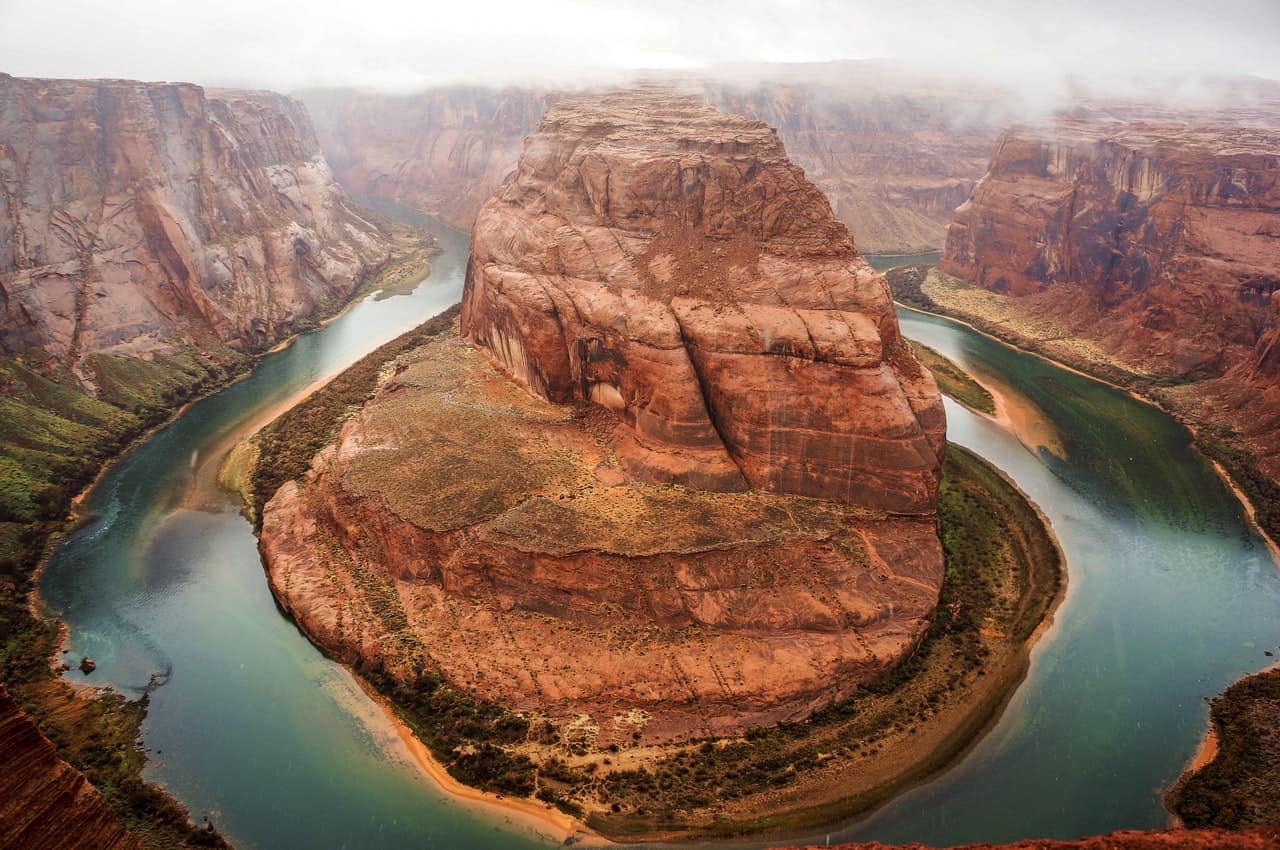 This location is best known for its winding slot canyons in bright orange shades. This place has amazing winter weather and there are barely any tourists during the winter season. You'll need a permit and a tour guide to navigate the slot canyons. The unique rock formations are good sets for your wedding photos. Some of the most famous locations in Page, Arizona include the Horseshoe Bend and Lake Powell.
Mount Hood National Forest in Oregon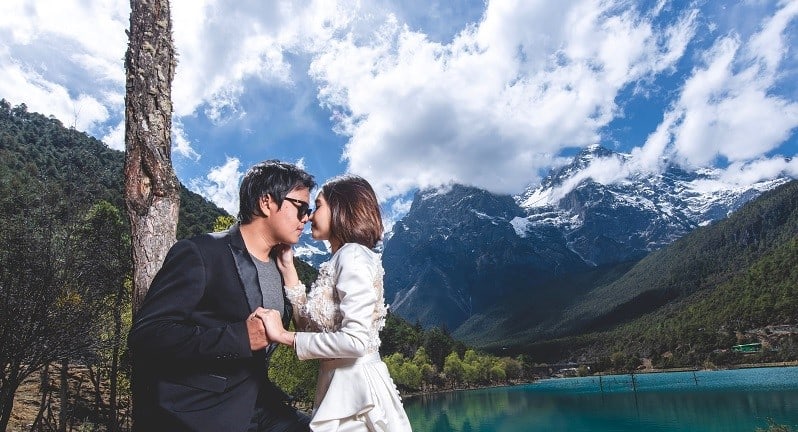 This is the perfect wedding elopement location if you want a classic winter wonderland look. It's a favorite among couples because it's easily accessible. The majority of the area is snow-free but a quick drive to the mountains will give you snow-capped ranges. There are so many options for your winter elopement, but the crowd favorite is the Trillium Lake. It's a famous summer spot during the summer but it becomes a magical enclosure during the winter.
Big Bend National Park in Texas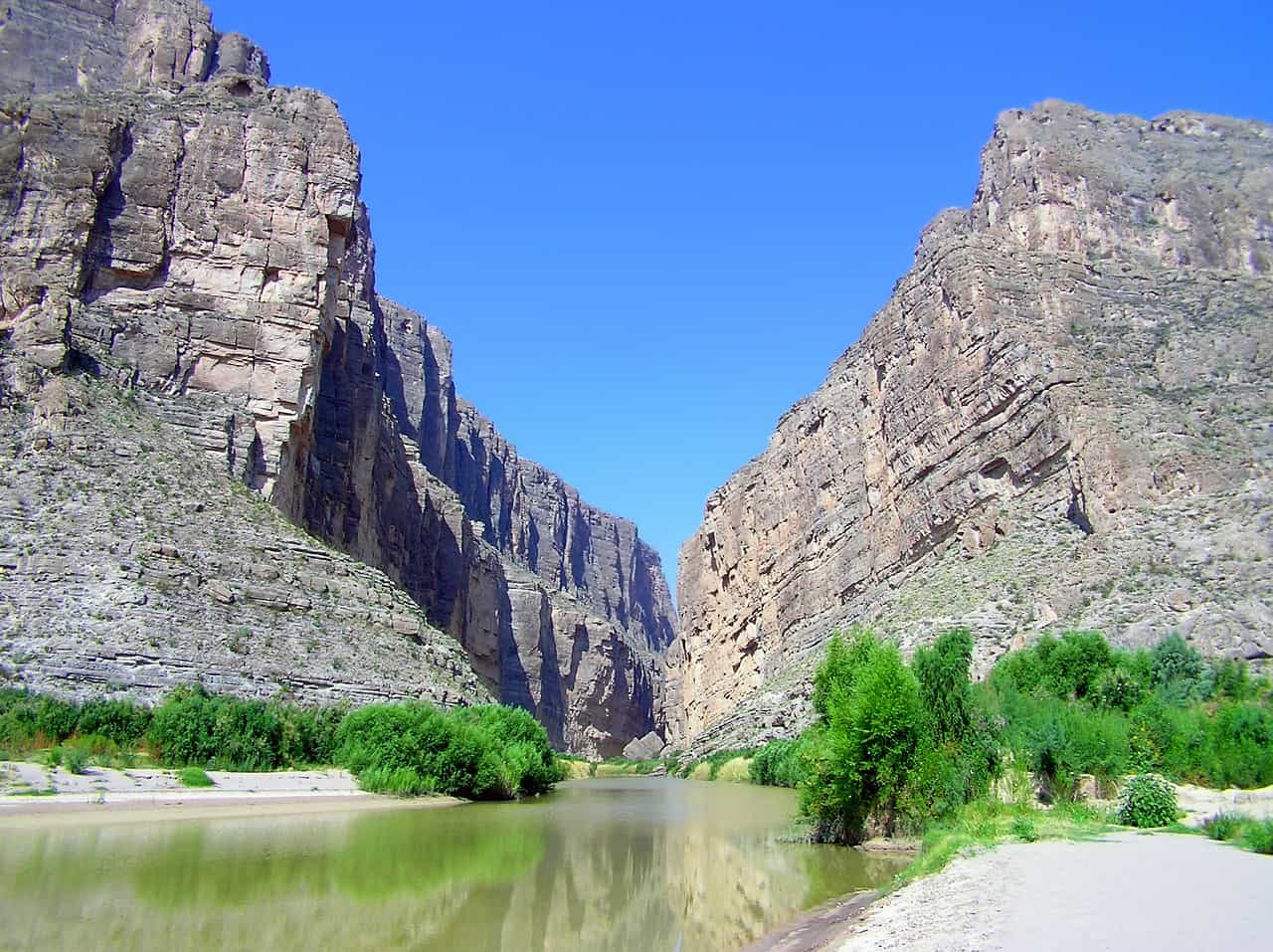 This is a great option if you want something warm during the winter season since the desert setting remains throughout the year. The Big Bend National Park is so big and wide that it's no problem to find a private section just for you and your partner. After your wedding, you can enjoy desert-related activities like star-gazing, wildlife observation, and more.