In a garter toss, catching the garter is often a symbol of good luck and is seen as an indication that the catcher will get married soon. However, due to the risqué way of removing the garter, some couples may find it uncomfortable and want to look for an alternative.
What are some fun alternatives to the garter toss? Instead of a garter, you may try tossing other items such as a gift card, boutonniere, or sweets. To make it more engaging, you can have the garter as a prize for the winner of any wedding reception game, such as a dance-off, musical chairs, limbo, or trivia.
Fun and Exciting Garter Toss Alternatives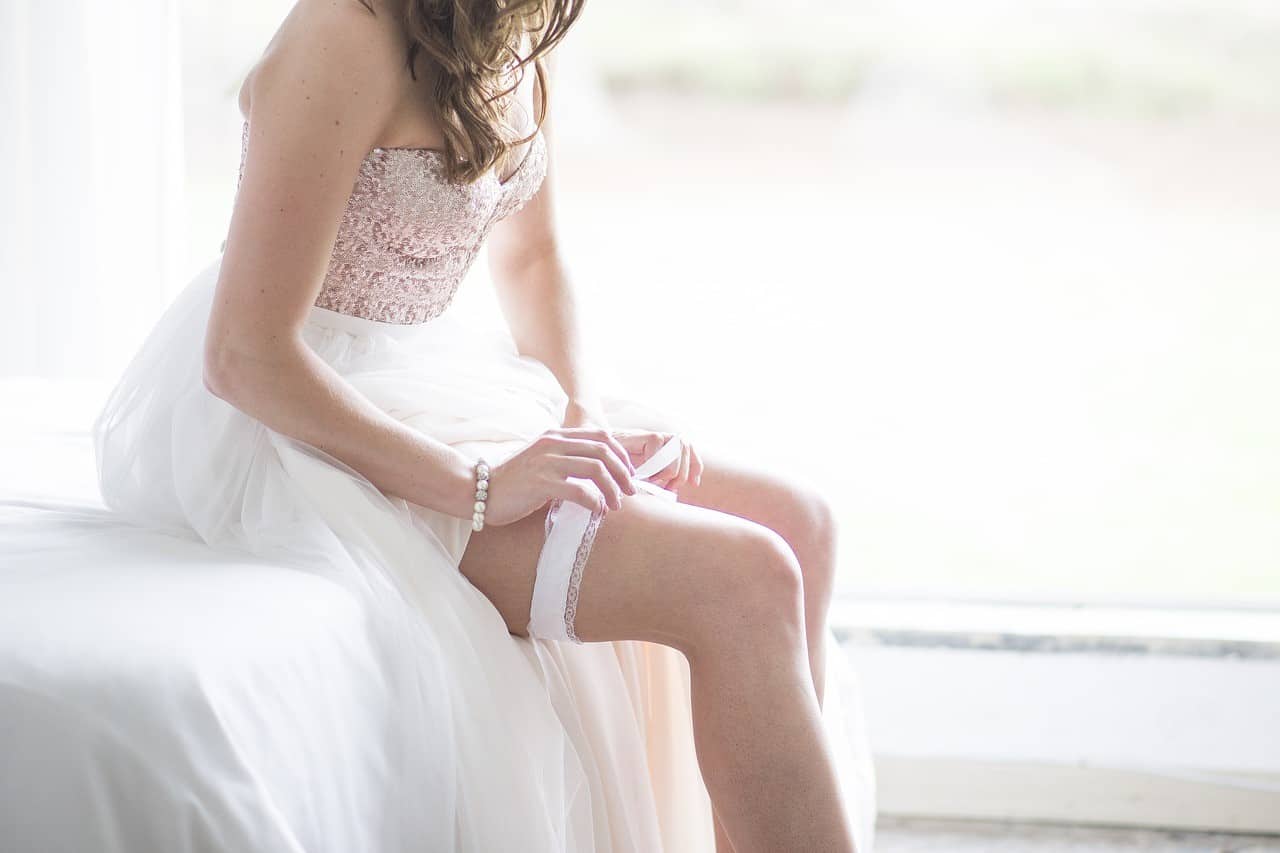 1. Toss a Gift Card
You can attach a gift card for a restaurant, a store, or any other service to a small bouquet then toss it to the crowd of single people on the dance floor. They can use the gift card to treat themselves or take a partner out on a date.
2. Toss the Boutonniere
The boutonniere is a small flower or bud worn on the lapel of a tuxedo or suit. Historically, boutonnieres have been believed to keep bad luck and bad spirits at bay. Over time, it has also become a fashion statement and an indication of nobility. Tossing a boutonniere — without the pins — instead takes away the risqué factor of a garter toss.
3. Toss Multiple Boutonnieres
Instead of one, you can throw multiple boutonnieres to your guests. This way, many people can win. This is similar to the idea of a bouquet that can be broken down into multiple smaller bouquets.
4. Place the Garter Inside a Balloon
Put the garter inside an opaque balloon so it would not be easily found. You can opt to use a single color or every color in your color scheme. Likewise, you can let the balloons float or leave them on the floor. To add more fun to this little game, put handwritten messages or wedding favors in the other balloons. This ensures that everyone gets a keepsake from your special day.
5. Trip to Jerusalem Game
Also known as musical chairs, the trip to Jerusalem is a game in which participants walk and dance around a set of chairs. The game begins with one seat less than the total number of participants, and once the music stops, they have to scramble to sit down. One player gets eliminated after every round, and the winner gets to keep the garter.
6. Dance-Off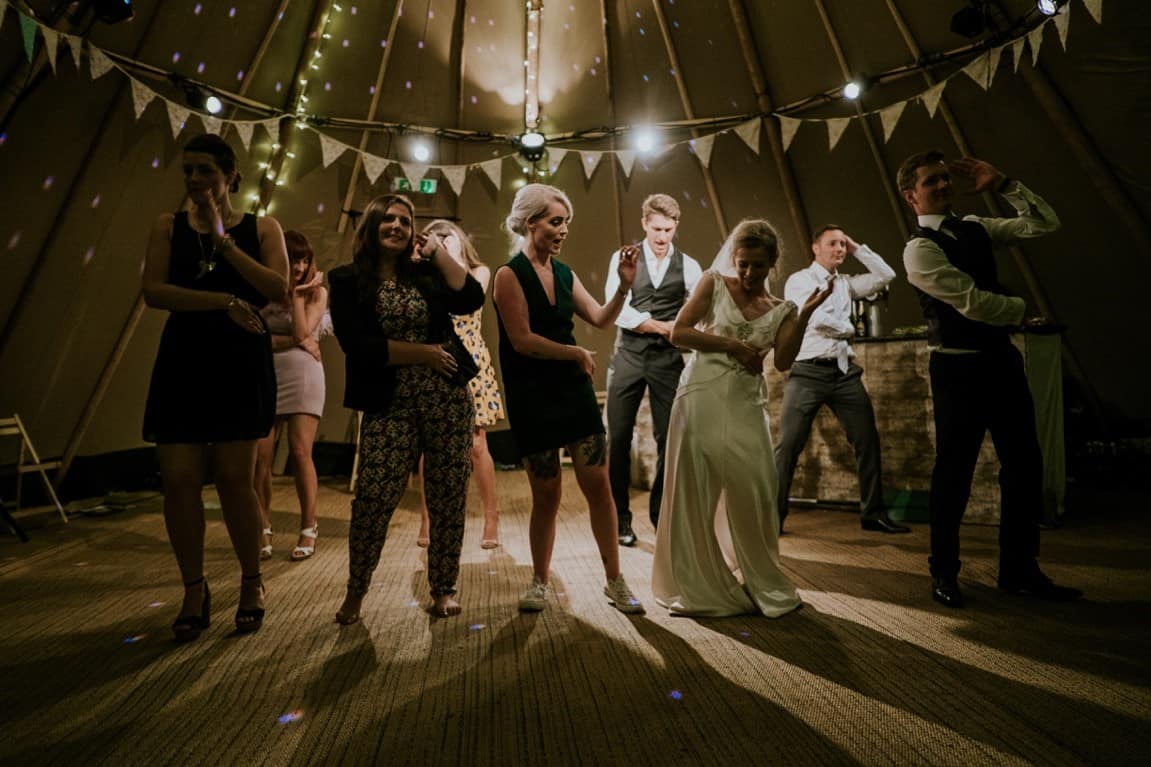 Similar to a game of musical chairs, make each participant dance to a song in front of the couple. This can either be choreographed beforehand or completely freestyle. Once everyone is finished, the couple will deliberate which dancer impressed them the most, who then wins the garter.
7. Limbo
In a game of limbo, each participant will try to pass under a horizontal stick. After every round, the stick will be held lower and lower. The winner is the player who manages to go down the lowest without falling or grazing the stick. As a prize, the garter is given to that player.
8. Trivia About the Couple
Assuming that your guests know you well, you can ask questions about your relationship and you as individuals. Sample questions include:
"Where did we have our first date?"
"When did we first meet?"
"What is our favorite thing to order at our favorite restaurant?"
"What were our childhood nicknames?"
"Where did we originally plan on having a destination wedding?"
"How many dogs do we have, and what are their names?"
Have someone tally each participant's score. If you want, you can assign a higher number of points to more challenging questions. Whoever gets the highest number of points wins the garter.
9. Toss Some Sweets
Instead of a garter, you can opt for pieces of candy and chocolate to throw to the crowd. This way, every guest can participate. This alternative is also perfect for receptions with kids in attendance, as they will surely love the sweets that will be tossed.
10. Give the Garter as a Gift
Instead of making it a competition, you may simply give the garter to a member of the bridal party who is also getting married sometime soon. Likewise, you can save it for another close friend, relative, or even a future daughter or daughter-in-law. This will make it all the more meaningful, and it gives your recipient "something borrowed" for their wedding.
11. Dance With All the Couples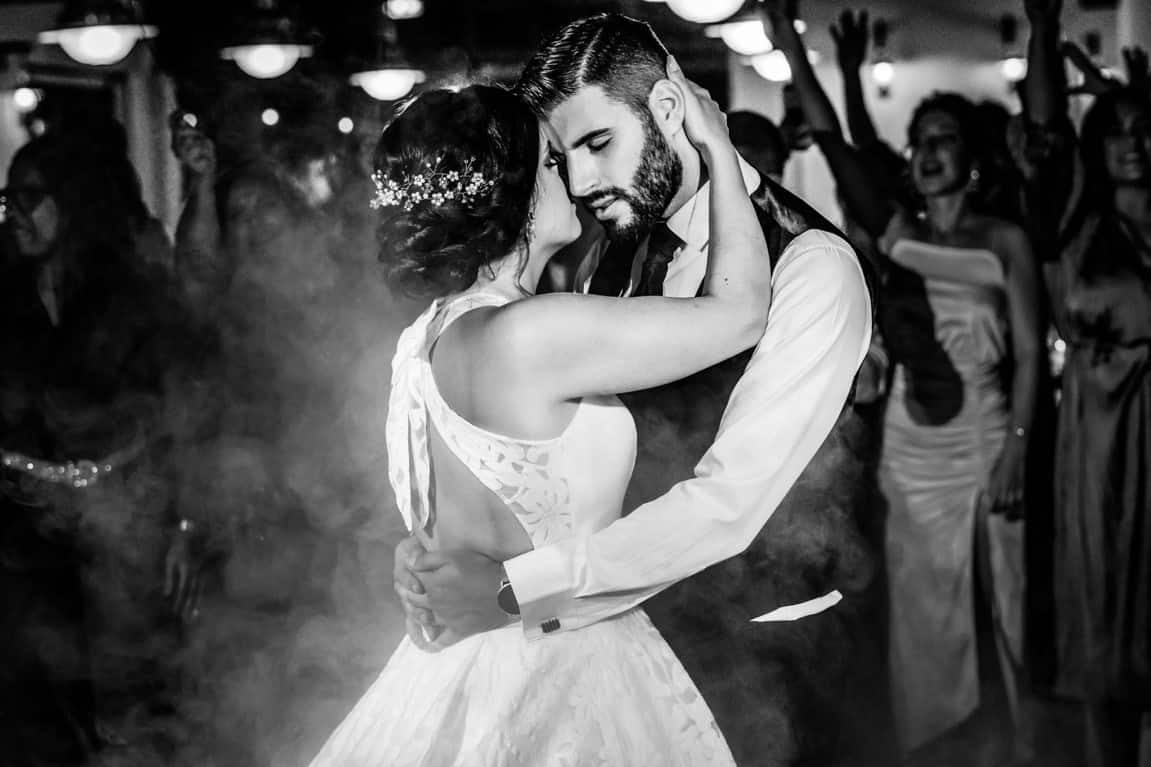 Have every married couple in attendance go to the dance floor and give them a moment to sway to the music. Every few minutes or so, have the DJ or the emcee count up years of marriage, such as one, two, five, ten, and so on. The couple dancing leaves the dance floor when their year is called.
The couple with the longest marriage wins the garter, the boutonniere, and/or the bouquet; if you want to, they can even dance with you in your first dance as newlyweds. This will show your admiration for their relationship and the strength of their commitment.
12. Toss the Bouquet Together
Traditionally, the bouquet is thrown by the bride to the single women in attendance. However, you and your partner can opt to toss the bouquet together instead of having a garter toss. Have every guest who is single stand up and try to catch the bouquet.
13. Fling the Garter Like a Slingshot
Instead of simply tossing the garter, put it between your fingers and fling it like a slingshot or a rubber band. This is more fun and exciting, and if you do it right, might even go farther than a traditional toss.
14. Toss the Ring Pillow
A pillow is relatively lightweight and does not have the risk of breaking or shattering if it falls. Throwing your ring pillow, perhaps with a poem or a copy of your wedding vows tied to it, makes for a good alternative for a garter toss.
However, if you want to keep your ring pillow to yourself as a keepsake, you can buy a different pillow that looks similar.
15. Toss a Stuffed Animal
Tossing a stuffed animal also works well with kids in attendance. Choose a stuffed animal with sentimental value — or is you and your partner's favorite animal — and toss it to the crowd. You can also tie some cash or a gift card to the stuffed animal.
16. Toss Something that Fits Your Theme
Rather than a garter, throw a specific item that fits the theme of your wedding. For instance, if you are having a sports-themed wedding, throw a signed football or baseball. If you are having a superhero-themed wedding, throw an action figure. You also have the option to wrap the garter around the object you will throw.
17. Tossing the Little Black Book
The little black book, also known as an address book, is a database that contains your contacts. You can write down the numbers of your single friends, one for the men and another for the women. One thing to keep in mind is that you should ask for your friends' consent when considering this idea.
18. Any Wedding Reception Game
Besides the already listed games, you can host any other wedding reception game and have the garter as the prize for the winner. Examples include life-sized Jenga and freeze dance. Games will not only make your special day even more memorable, but they will also get your guests more engaged.
Final Thoughts
Due to the suggestive and raunchy nature of the garter toss tradition, many couples find it awkward, tacky, and inappropriate. The fun and exciting garter toss alternatives, such as changing what is to be tossed and incorporating it into a game, allow the couple to honor the tradition in a way that is comfortable for them.