Music is one of the most essential and memorable aspects of a wedding ceremony. It sets the tone of the event and can serve a variety of purposes for your guests. Italian wedding songs, in particular, are famous for their romantic and upbeat nature, making them the perfect backdrop for such a special occasion.
Italian wedding songs are popular choices to play at a wedding. Their rich melodies and poetic lyrics fit seamlessly into every part of the ceremony, from the prelude, processional, to the recessional. Some of the most romantic Italian wedding songs include "Calabrisella Mia", "Sciuri Sciuri", "Vivo Per Lei", and the iconic "Volare".
The Italian language, dubbed as the most romantic language by hundreds of linguists, gives Italian wedding songs a distinct charm, making them a perfect fit for any part within a wedding ceremony.
Italian Love Songs for Weddings
This is the phase where Italian wedding songs can set the atmosphere. As guests enter the venue, find their seats, and await the start of the festivities, the gentle melodies of Italian compositions can set the perfect mood.
Prelude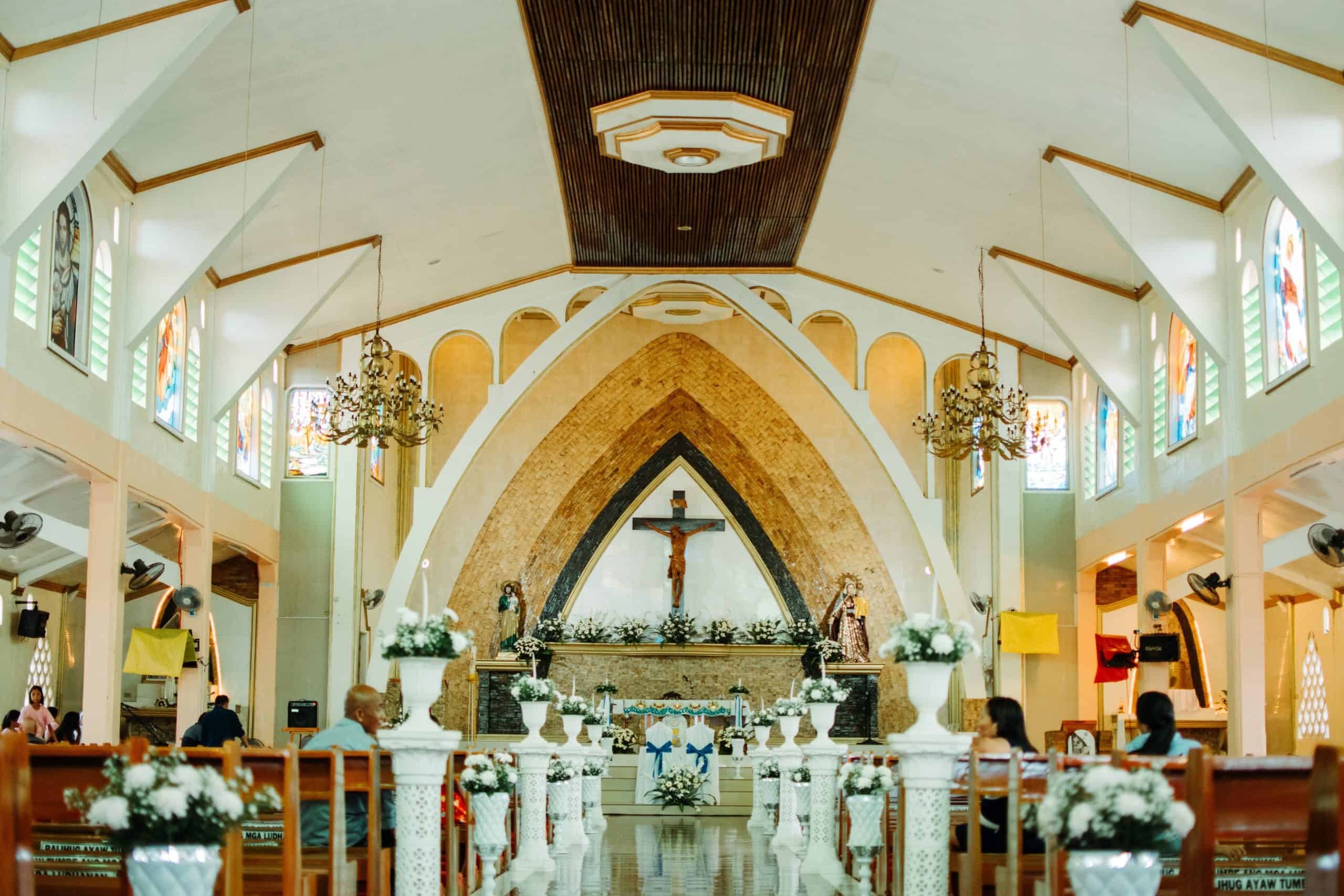 This refers to the music played while guests enter the venue, find their seats, and await the beginning of the program. It is usually light in nature, and its goal is to set the mood of everyone present. You can opt to start playing prelude music as soon as the doors open, or even as early as 45 minutes before. However, it must begin 20 minutes before the ceremony starts.
Minuetto – Luigi Boccherini
Luigi Boccherini was an Italian composer and cellist during the classical era. The "String Quintet in E major, Op. 11, No. 5, G. 275," first written in 1771, is one of Boccherini's most renowned pieces. Linked above is the minuet third movement of this composition, known as "The Celebrated Minuet," which is a popular choice for wedding music due to its elegance.
Dance of the Blessed Spirits – Christoph Willibald Gluck
Christoph Willibald Gluck was a composer of Italian and French opera during the early classical era. "Dance of the Blessed Spirits" is an excerpt from the opera "Orpheus and Eurydice," set to an Italian libretto written by Ranieri de' Calzabigi. This opera went on to become one of Gluck's most celebrated works.
The Four Seasons (Spring) – Antonio Vivaldi
The Four Seasons is a set of violin concertos composed by Antonio Vivaldi, an Italian Baroque composer, violinist, and teacher. Among his pieces, The Four Seasons is the most acclaimed. As the titles of the compositions denote, Vivaldi composed each concerto to reflect its namesake season; Spring depicts a typical spring day wherein chirping birds, flowing streams, and barking dogs, among other sounds of nature, can be heard.
Intermezzo from Cavalleria Rusticana – Pietro Mascagni
An intermezzo is an operatic interlude that plays between two acts or scenes in an opera, often composed in a way that would provide dramatic contrast or comic relief. This particular intermezzo is from Pietro Mascagni's influential opera "Cavalleria Rusticana," which is widely considered to be his masterpiece.
Serenade – Franz Schubert
A song originally in German but often sung in Italian, its sweet melody makes it a popular choice for weddings.
Softly the night's breezes
Are saying sweet dreams to the woods.
Santa Lucia
An ode to the enchanting beauty of the Bay of Naples.
Sul mare luccica,
L'astro d'argento.
(Upon the sea shines out
The silvery star.)
Non ti scordar di me
A heartfelt plea not to be forgotten.
Remember, that's all I ask of you.
Remember, and my love will always be true.
Processionals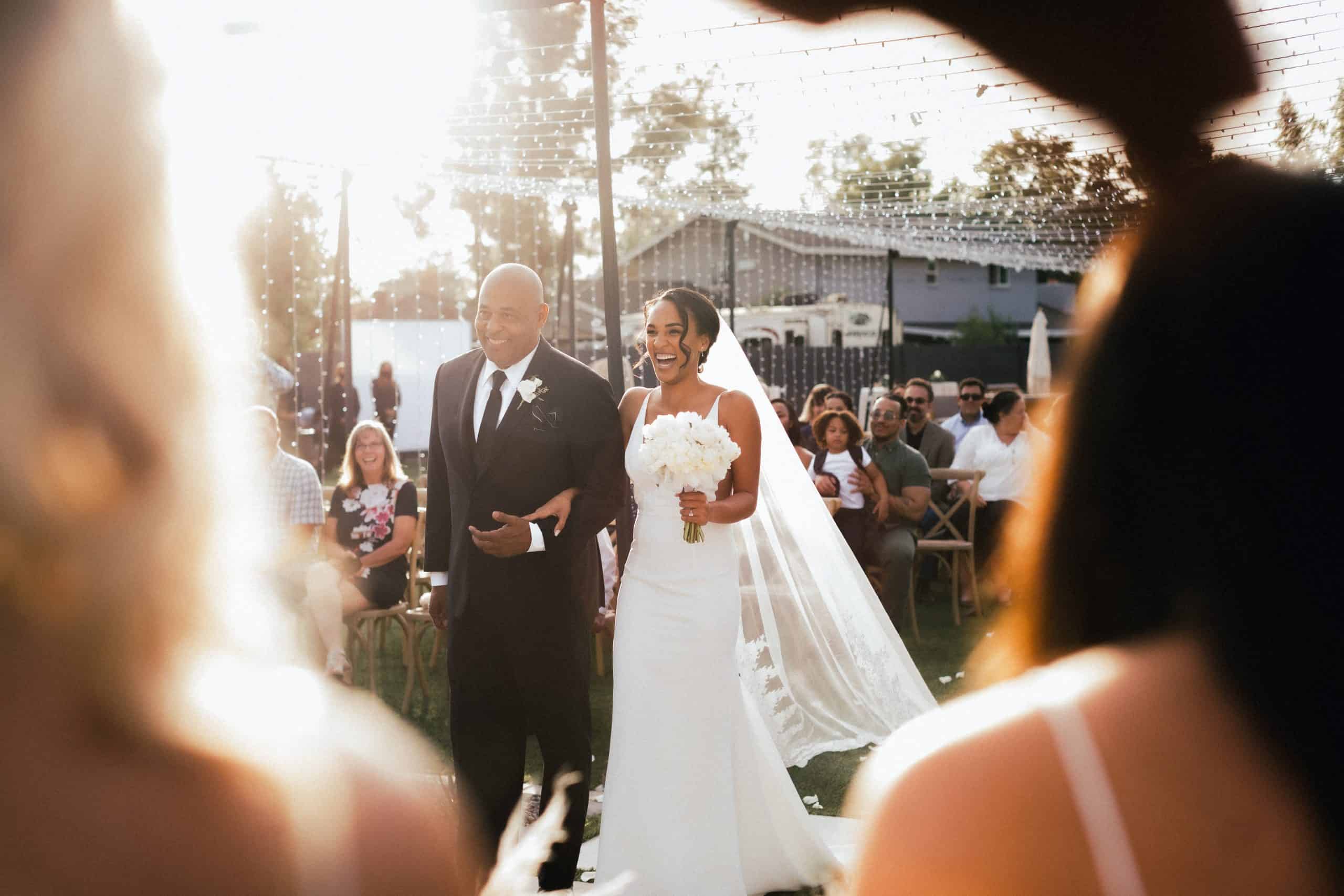 The processional is an emotional moment, and what better way to elevate it than with a beautiful Italian wedding song? "O Sole Mio" with its passionate lyrics, or "Vivo Per Lei", a declaration of undying love, can be beautiful choices. And for a touch of playfulness and joy, "That's Amore" is perfect.
In deciding which music to play during this part of the ceremony, the length of the song should be proportional to how many people are in the line-up. One to two songs are enough for a small wedding. For a bigger event, you may want to prepare a whole playlist of songs or hire live musicians who can adjust the length of their performance in real-time.
Many couples opt to have a dedicated song for the entrance of the bride. The choice is usually an emotional, dramatic, and touching song that would play as she walks down the aisle.
Ma n'atu sole But another sun,

cchiù bello, oje ne'. that's brighter still,

O sole mio It's my own sun

sta 'nfronte a te! That's in your face!

O sole The sun

O sole mio My own sun

sta 'nfronte a te! It's in your face!

sta 'nfronte a te! It's in your face!
I have loved the same as you

One that I know will never leave me

It doesn't matter what I do

I know this love will never deceive me
When the moon hits your eye
Like a big pizza pie, that's amore
When the world seems to shine
Like you've had too much wine, that's amore
Mamma – Cesare Andrea Bixio & Bixio Cherubini
An emotional tribute to motherhood.
Mamma, just for you my song flies,
Mamma, you'll be with me, you won't be alone!
Con te partirò (Time to Say Goodbye) – Andrea Bocelli & Sarah Brightman
Though it's often associated with farewells, its themes of new horizons can fit perfectly in a wedding setting.
Say goodbye,
To countries I never
Saw and shared with you.
Il Mondo – Jimmy Fontana
A song about the world changing around you, but the constancy of love.
I will give you a world,
Full of immense desires and immense spaces.
Recessionals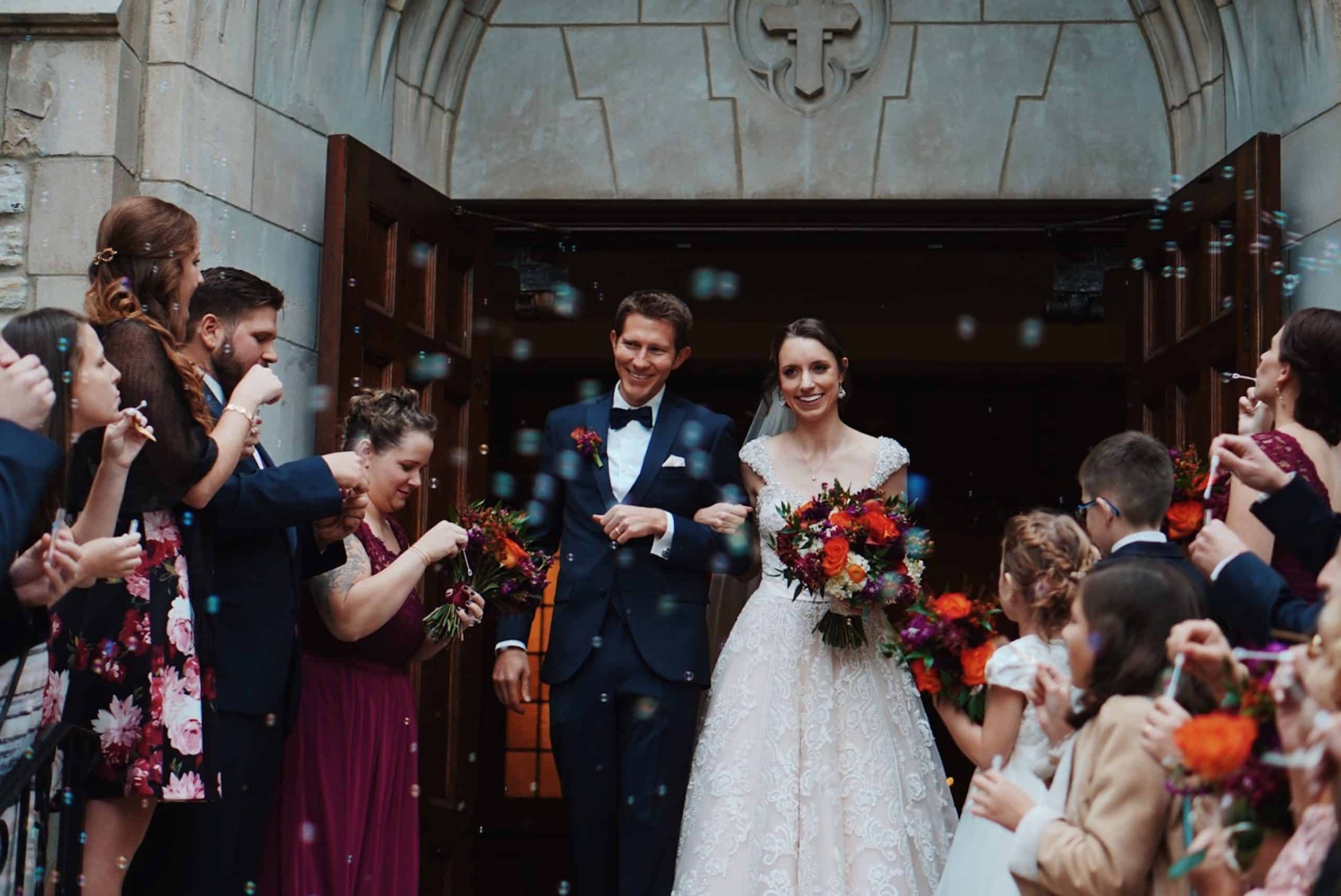 The recessional is a time of celebration, and Italian wedding songs like "Calabrisella Mia", "Funiculì, Funiculà", and the cheerful "Sciuri Sciuri" are fantastic choices. "Tarantella" adds traditional dance vibes to the mix, and "Volare", a classic Italian wedding song, encapsulates the joy of the moment.
Nina ti vitt'all'acqua chi lavavi Nina I saw you near the water, you were washing clothes
e lu me' cori si jinchiu d'amuri. And my heart filled with love
Mentri li panni a la sipala ampravi while you hung the clothes out
iu t'arrubai lu megghiu muccaturi. I stole your best handkerchief
La capa vota, vota, attuorno, attuorno, The top is turning round, and round, and round
attuorno a tte! Attuorno a tte! Around yourself! Around yourself!
Stu core canta sempe nu taluorno: My heart is singing the same refrain:
Sposamme, oje né! Sposamme, oje né! We should be wed! We should be wed!
Sciuri, sciuri, sciuri di tuttu l'annu Flower, flowers, flowers all the year
l'amuri ca mi dasti ti lu tornu. The love you gave me I give you back
Sciuri, sciuri, sciuri di tuttu l'annu Flower, flowers, flowers all the year
l'amuri ca mi dasti ti lu tornu. The love you gave me I give you back
Tarantella refers to a variety of folk dances in Italy. The music to which the dance is performed, typically fast and upbeat with a 6/8 time signature, is also called a tarantella. Traditionally, women carry tambourines as they perform. The lively music, accompanied by an even livelier crowd, makes for perfect recessional music.
Volare, oh oh To fly, oh oh
E cantare, oh oh oh oh To sing, oh oh oh oh
Nel blu, dipinto di blu In the blue, painted of blue
Felice di stare lassù I am happy to be up there
Felicità – Al Bano and Romina Power
A song about the happiness of being together.
Felicità,
It's you and me together while everything is moving.
L'Italiano (Lasciatemi Cantare) – Toto Cutugno
A song that celebrates Italian life and culture.
Let me sing, with the guitar in hand,
Let me sing, I'm an Italian.
Bella Ciao
Originally a partisan song, its uplifting tune makes it a favorite in many celebratory contexts.
Oh, Bella Ciao, Bella Ciao, Bella Ciao, Ciao, Ciao!
Romagna Mia – Secondo Casadei
A dedication to the Romagna region in Italy.
Oh Romagna, my sweet homeland,
I'll keep you in my heart.
La Traviata, Brindisi (Drinking Song) – Giuseppe Verdi
An uplifting song that celebrates the joys of life.
Let's drink from the joyous chalices
That beauty blossoms.
Arrivederci Roma – Renato Rascel
A lighthearted ode to Rome.
Goodbye, Goodbye to Rome…
The city of love.
La Donna e Mobile – Giuseppe Verdi
Known for its catchy tune, this is a popular choice for a lively recessional.
Woman is flighty
Like a feather in the wind.
Different weddings may also play interludes during important parts of the ceremony, such as an additional reading, a signing of contracts, or a tradition specific to your religion and belief system.
There are multiple playlists available on streaming platforms such as YouTube and Spotify that have compiled the most romantic Italian songs to play at weddings. Access one of the many playlists through this link: https://open.spotify.com/album/0XM1IBQYLDlVP7Tlv8qKdP
Make sure to check in with the venue of the ceremony and ask regarding their policies on music. Some venues may have rules and regulations on what time the music starts and how long it can play. Some venues may prohibit it altogether. If hiring a live band, you may want to ask about capacity and equipment.
Overall, the music to be played should represent the essence of your partnership and should reflect both of your personalities. This will energize, unite, and entertain your guests through the ceremony.
Final Thoughts
Italian music, with its vast repertoire of romantic and lively Italian wedding songs, can greatly enhance the atmosphere of your special day. Whether you opt for soft and melodic tunes for the prelude, emotional and touching melodies for the processional, or lively and upbeat rhythms for the recessional, the rich tradition of Italian wedding songs is sure to make your ceremony unforgettable.