As the saying goes, marriage is not only between two people—it is also the coming together of two families. When you enter this commitment, you vow to love your partner for all that they are; sometimes, this means welcoming their kids into your life and becoming a step-parent.
At your wedding ceremony, it would be a thoughtful and meaningful touch to include blended family vows. By doing so, you acknowledge the uniqueness of your situation, your preparedness for the responsibility, and your joy in being welcomed by your new family.
An example of a vow for a blended family is, "I promise to be a loving, respectful, and compassionate parental figure, supporting them unconditionally. Most of all, I promise to always try to be the best version of myself, so I can be the best step-parent for them."
Below are more examples of vows for a blended family, along with practical tips for writing your own words of affirmation.
Blended Family Vows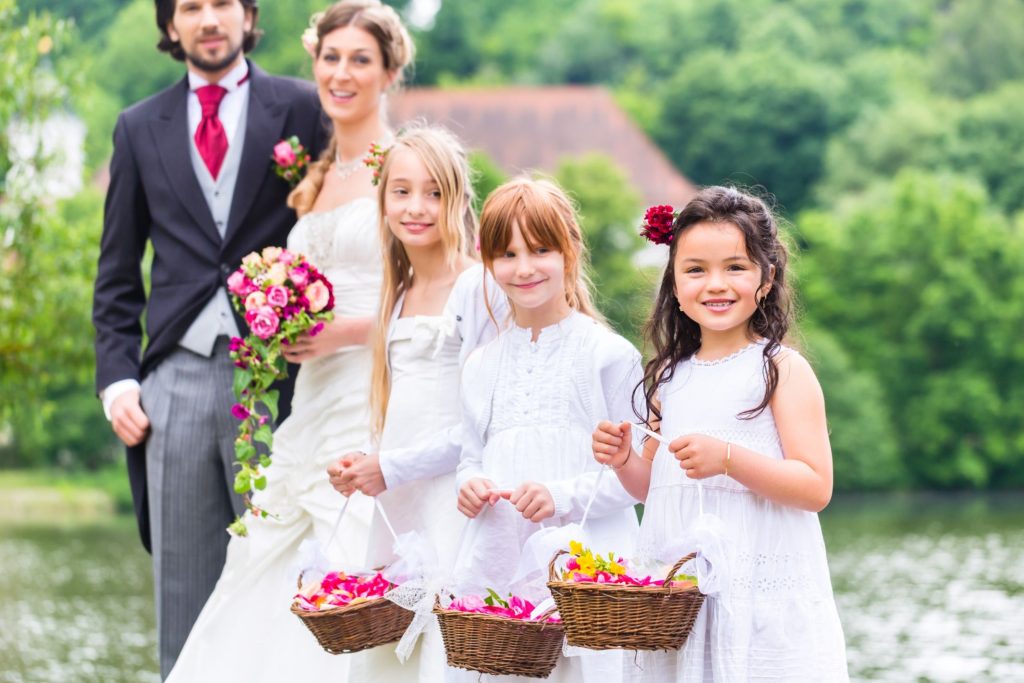 In marrying you, I understand that we are lighting a beacon for our family. Like a lighthouse guiding ships to the shore, we pledge to navigate our family through the ebbs and flows of life, forever providing a safe harbor.
Our family is like this quilt, each of us a unique thread woven together to create something more significant, more tender, and more protective than we could ever be alone.

Today, we promise to continue weaving this quilt with love, patience, and understanding, creating a beautiful tapestry of shared memories.
Just like a gardener who tends to the plants, providing them the love and care they need to flourish, we, too, commit to nurturing our family.

We promise to create a home where every member, old and new, feels loved, valued, and encouraged to grow.
Our family, like a symphony, is composed of different notes, with each of us contributing a unique melody to the concert of our lives.

In this beautiful composition, we promise to honor and cherish the individual tunes that each of us contributes, creating a harmonious symphony of love and unity.
I, (your name), choose you, (partner's name), to be my lawfully wedded (husband/wife/spouse). From this day moving forward, I promise to always strive to be the best version of myself to give you the love, support, kindness, and respect you deserve.

As I enter this chapter of my life, I also promise to embrace my new role as (your stepchildren's names)'s (stepmom/stepdad/step-parent). I promise to be just as loving, supportive, kind, and respectful to them because they deserve nothing less.
(Partner's name), as we say our vows today, we become a beautiful and blended family. Our little but joyful team of (number of members in your family) faces a long and winding path, and what lies ahead is our biggest adventure yet.

As a team, we each have a role to play, and we all have unique strengths and personalities. I promise to be a team player, celebrating victories, learning from our mistakes, and standing together no matter what happens. Together, we are unstoppable.
Just like the pages of a storybook, this family is filled with unique characters, each playing an important part in our story.

Today, I promise to honor and appreciate everyone's individual journey while writing a beautiful new chapter together. I am excited to fill our book with stories of love, laughter, shared dreams, and wonderful moments we'll create as a family.
Today, I, (your name), stand in front of you, (partner's name), affirming my commitment to you and your children. I promise to be the best partner and parental figure for this wonderful and one-of-a-kind blended family.

I know I have a lot to learn. I know the road ahead won't always be smooth. However, I am nothing if not passionate and persistent—or, as you would always say, stubborn. Surrounded by such a kind and loving family, I know that there is nothing we will not get through.
Marriage isn't just about two people in love; it's about creating a family and becoming a team. Together, we promise to face all of life's adventures with bravery, humor, and love.

This family, our blended family, will be a grand adventure filled with love, compassion, and plenty of joy. Here's to exploring the uncharted territories of life together.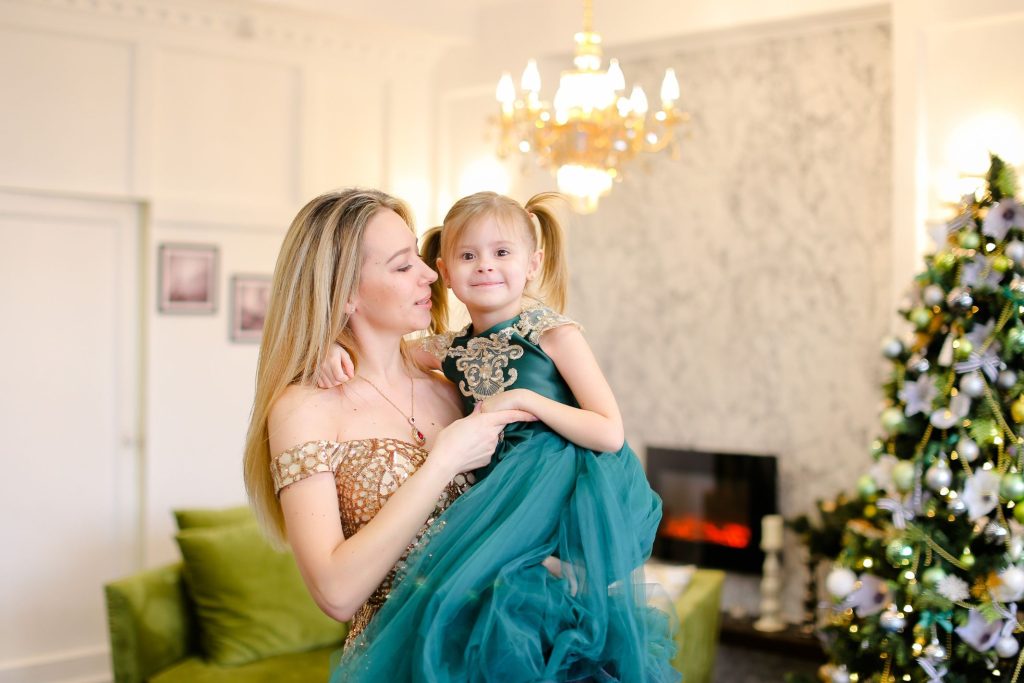 Today, I not only choose you as my partner, but I also choose your laughter, your tears, and your family as my own. I promise to create a warm hearth—a place of love, respect, and kindness where everyone feels cherished.

Together, we'll weave a tapestry of love, joy, and shared stories that will be our family's legacy.
As I stand here today, I realize that marrying you means much more than uniting two hearts. It means building bridges of understanding, kindness, and respect between us and our children.

I promise to be a builder who tirelessly works to ensure that our family is always connected by the strong bonds of love and mutual respect.
(Name of children), Over the last (amount of time you have known them), you have been the light of my life. In a world that isn't always gentle, thank you for showing me what kindness and optimism look like.

Most of all, thank you for letting me into your lives. I promise to love and cherish you, to support you through the ups and downs of life, and to provide guidance as best as I can. From today, I vow to always try my best to be the (stepmom/stepdad/step-parent) you deserve.
To be honest, I was a bit intimidated at first when (partner's name) introduced me to (his/her/their) (kid/kids). I wasn't the best at connecting with children, but I really wanted to make a good impression.

However, as I got to know (this/these) wonderful (kiddo/kiddos), my heart started to get fuller than I thought it could. (Name of children) (is/are) bright and loving, and their laughter is so contagious that the darkest days suddenly don't seem so dark anymore.

As I marry your (mom/dad/parent) today, I want you to know that I don't intend to replace your (mom/dad/parent). I want to be the (stepmom/stepdad/step-parent) whom you can count on, trust, and approach without any hesitation.

In front of everyone here today, I promise to respect all of you, shower you with love, and support you as much as I can. Thank you for giving me the honor of becoming your (stepmom/stepdad/step-parent).
Officiant: (Your name) and (partner's name), do you promise to support your children and strive to meet all their physical, emotional, and holistic needs?

Response: We do.

Officiant: Do you promise to make your home a safe space where this blended family can be themselves and rely on each other through thick and thin?

Response: We do.

Officiant: Do you promise to open your hearts, loving each other and especially your children—and soon-to-be step-children—unwaveringly and unconditionally?

Response: We do.
Officiant: Our celebration today marks not only the union of two hearts but also of two families. Before (your and your partner's names) exchange promises, the soon-to-be (stepmom/stepdad/step-parent) prepared vows for this blended family.

You: I promise to take (your partner's name)'s (child/children), (name/s of children), as my own children, providing for their holistic needs. I promise to be a loving, respectful, and compassionate parental figure, supporting them unconditionally. Most of all, I promise to always try to be the best version of myself, so I can be the best (stepmom/stepdad/step-parent) for them.
How to Write Blended Family Vows: Useful Tips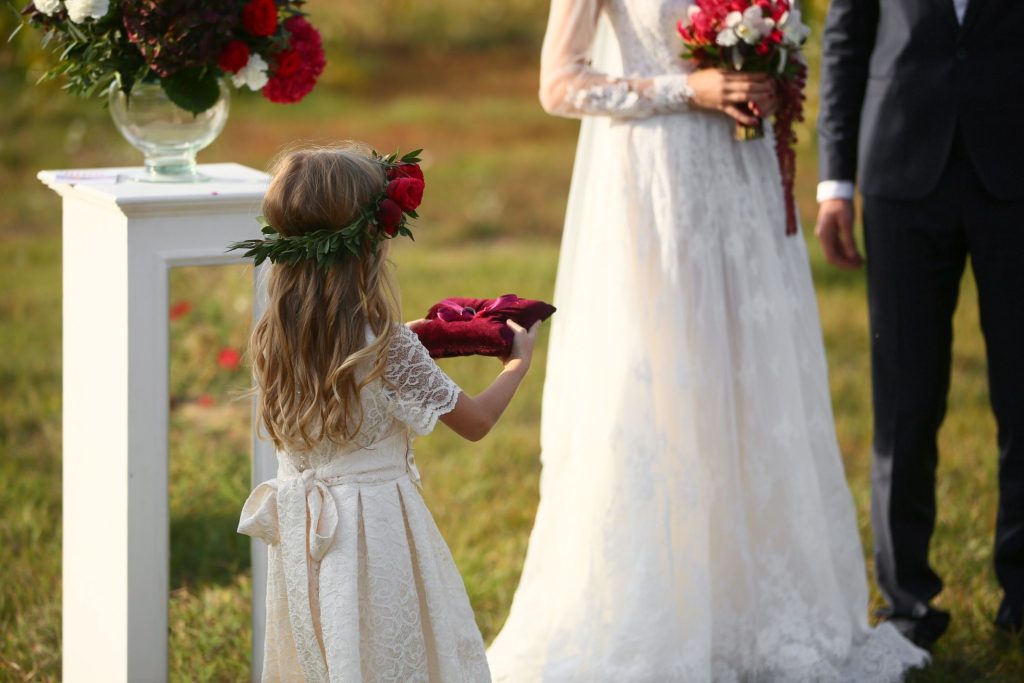 Consult Your Partner
Before sitting down and writing vows for a blended family, you may want to talk to your partner first. Ask them about potentially incorporating this segment into your wedding ceremony.
Your partner will give you their insight about it—will it be unnecessary, or will your future stepchild or stepchildren appreciate the gesture?
In the latter case, your partner can help you write and refine the blended family vows you will recite at your wedding.
Think About Your Stepkid's Personality
At this point in your relationship, you may have already formed a bond with your soon-to-be stepchildren. Along the way, you have learned about their personalities.
Use this knowledge to determine whether or not they would like to be mentioned in your vows. Although sentimental, this act may make kids uncomfortable at the center of your guests' attention.
Ask Your Officiant
Once you have decided whether or not you want a blended family vow in your ceremony, consider approaching your wedding officiant. Odds are they may have a script ready, which you can then personalize and tweak to fit your circumstance.
Consider Giving a Gift to Your New Stepchild
Some couples, as they share their written vows for a blended family, will give a gift to their stepchildren. This item symbolizes their commitment to nourish and nurture their family.
You can give anything you want, so long as it is meaningful and symbolic. Typically, step-parents give necklaces, rings, and other pieces of jewelry or accessories.
Ask Your Stepchild If They Would Like To Be Involved
There are ways you can physically involve your stepchildren in your blended family vows. A common option would be to have them stand beside or in front of you as you recite your vows. Some officiants would also have blended families hold each other's hands as they speak.
Your stepkids can also be your ringbearers. They can present your wedding bands to you after you exchange all your vows.
Regardless, make sure to work closely with your officiant to adjust your ceremony script accordingly.
Most importantly, have a conversation with your stepkids about this matter; ask them if they would be comfortable with sharing the stage with you on that particular part of your ceremony. Whatever happens, respect their answer and do not pressure them.