For centuries, wine has been used in celebrations to symbolize love, abundance, and joy. The Champagne toast, in particular, has become an essential tradition for weddings because it is a visual representation of the overflowing happiness and wealth for the newlyweds.
How many bottles of Champagne for 20-100 guests? On average, bottles of Champagne contain 25.36 ounces of the beverage. For a toast, four ounces of Champagne are typically served. These figures will help you compute exactly how many bottles you need to purchase for your reception depending on how many guests will be attending.
The table below lists the number of bottles of Champagne needed for 20 to 100 guests in increments of 10. Tips to keep in mind as you plan for your reception and toast are also given.
Bottles of Champagne Per Number of Guests
Number of Guests
Number of Bottles
For the Champagne Toast Only
For the Reception*
20
4
5
30
5
8
40
7
10
50
8
12
60
10
15
70
12
17
80
13
19
90
15
22
100
16
24
The average bottle holds 750 mL or 25.36 ounces of Champagne. Furthermore, the average champagne flute can hold up to six ounces of the beverage.
In computing the number of bottles of Champagne to buy for the toast according to the number of guests, you can use this formula:


To compute the number of bottles of Champagne you need to purchase for the entirety of the reception, you can use this formula:

The only difference between the two formulas is the amount of Champagne served per guest. As mentioned earlier, champagne flutes can hold up to six ounces of wine. However, during toasts, it is commonplace for the flute not to be filled to its capacity; typical servings only have four ounces of Champagne.
Your computations will most likely result in a number with decimals. In this case, round the product up so it will become a whole number (e.g., 4.73 → 5).
* The values in the "For the Reception" column assume that each person will be given one flute for the reception with no top-ups. The formula will change if you plan on allowing refills. If so, there are two general recommendations; the first is to allot half a bottle per guest:

The second is to assume each guest will be given 1½ servings, which makes the formula:

Tips to Keep in Mind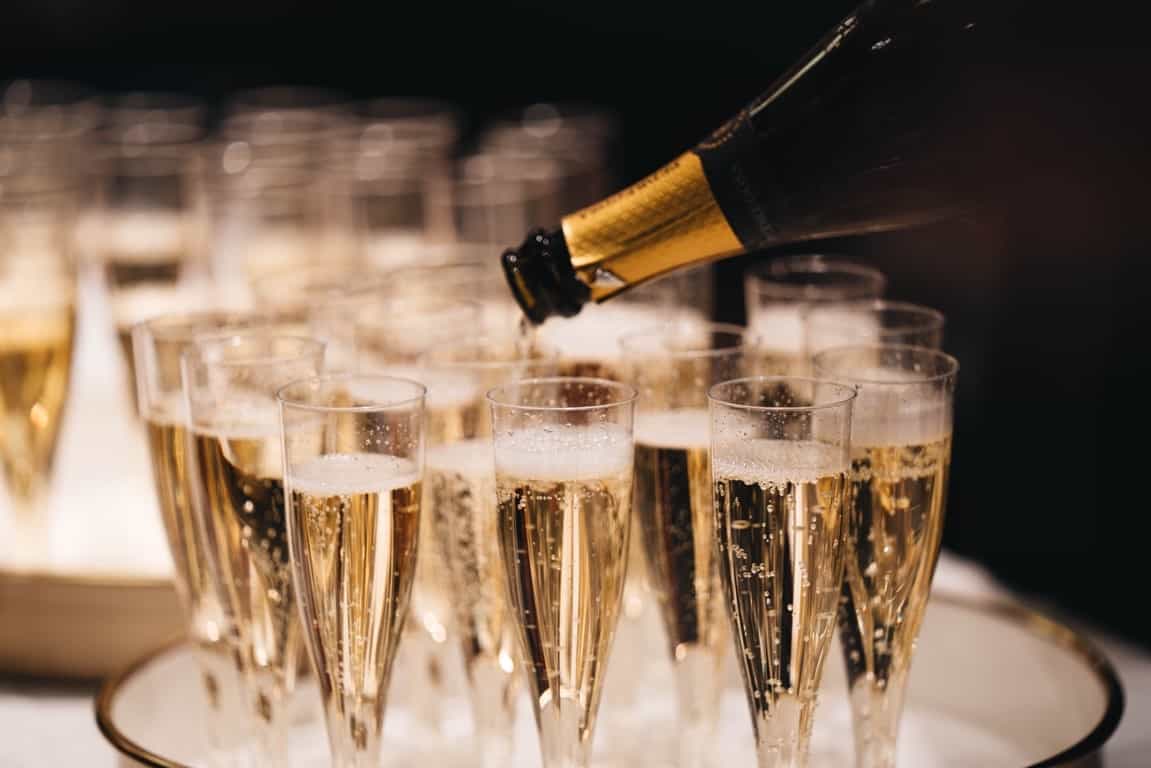 Know Your Guests
The figures in the table are all based on calculations. As the planner, you have the responsibility to determine if these figures accurately depict your guests; if most of them drink moderately in social gatherings, feel free to proceed with the figures above. In contrast, if your guests are heavy drinkers, you may want to get more than the indicated number of bottles.
Oppositely, Champagne may not even be necessary at all if your guests do not drink wine or any alcoholic beverage.
The Right Wine
The Champagne you serve should be based on personal decisions. If you and your partner love a specific brand or type, feel free to use that for the toast. Some couples opt to serve the wine they associate with a milestone in their relationships, such as their first date, the day they got engaged, or their anniversary.
Wine connoisseurs and experts generally recommend a non-vintage brut Champagne. Commonly, people associate brut Champagnes with the classic, white Champagne; brut itself means "dry," meaning small amounts of or no residual sugar content. The "non-vintage" label on wines denotes that their flavor does not change over time.
To reiterate, the Champagne to be served must be according to your preference. Visit local vineyards and retailers for a taste test to determine what wine you like best.
Stick To Your Budget
Drinks for a wedding ceremony and reception usually comprise 8% of the overall budget. Moreover, serving alcohol at weddings costs $2,564 on average. Champagne itself averages at around $40 to $45 per bottle. Depending on which Champagne you choose to serve, your expenses might rack up quickly.
Here are some budget-friendly options:
Cook's California Champagne Brut → $9.98
Charles De Fere Blanc de Blancs Reserve Brut → $14.29
Roederer Estate Brut → $25.99
Prices may vary across different retailers.
Look Into Alternatives to Champagne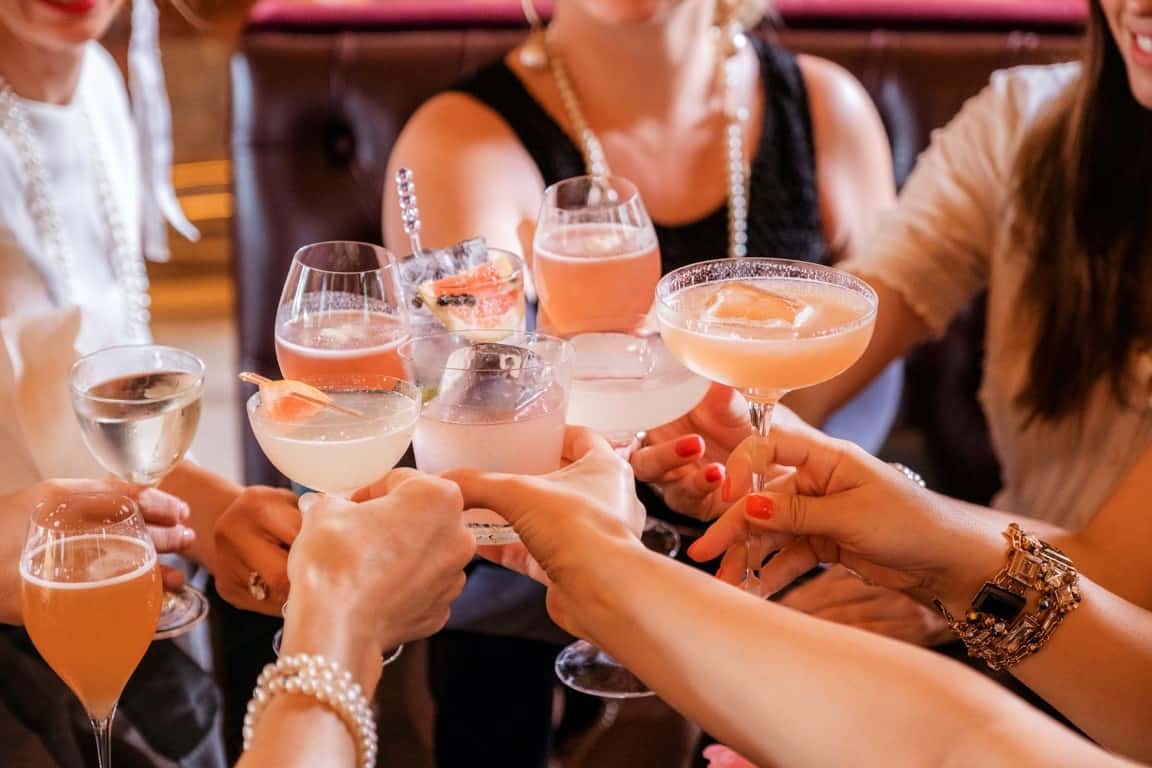 The name Champagne refers to both a traditional style of winemaking and a region in France renowned for producing the mentioned beverage. Other sparkling wines made using the Méthode Champenoise, the traditional method for producing Champagne, but not in the region itself, include:
Segura Viudas Brut Reserva → $12.99
Gruet Brut Rosé → $16.99
Graham Beck Brut Methode Cap Classique → $19.99
Mumm Napa Brut Prestige → $19.99
Good Clean Spumante → $20.00
Chandon California Brut Classic → $21.99
Mirabella Brut Rose Franciacorta → $27.99
Schramsberg Mirabelle Brut → $28.99
Jansz Tasmania Premium Rosé → $29.00
Over time, variations in the location and style have emerged, producing similar-tasting wine for a fraction of the price. Crémant, for example, is made using the same method as Champagne, but in a different location in France. Local varieties are also introduced in many of the available crémant.
Louis Perdrier Brut → $10.99
Bouvet-Ladubay NV Brut Excellence → $13
Lucien Albrecht NV Brut Rosé → $17
Victorine de Chastenay NV Brut → $19
Lucien Albrecht Cremant d'Alsace Brut → $19.99
Château Martinolles NV Brut Rosé → $20
NV Jean-Baptiste Adam Brut Rosé → $21
NV Château de Brézé Blanc → $22
2014 Domaine Vincendeau → $22
Domaine J. Laurens NV La Rose N° 7 Sparkling → $23
NV Domaine Saint-Remy Brut Cuvee Prestige → $24
Clotilde Davenne Extra Brut → $25
NV Parigot & Richard Brut Rosé → $25
NV Philippe Raguenot Crémant Blanc → $25
2015 Albert Mann Extra Brut → $26
2015 Domaine de Montbourgeau → $26
Prices may vary across different retailers.
Ways to Save Some Money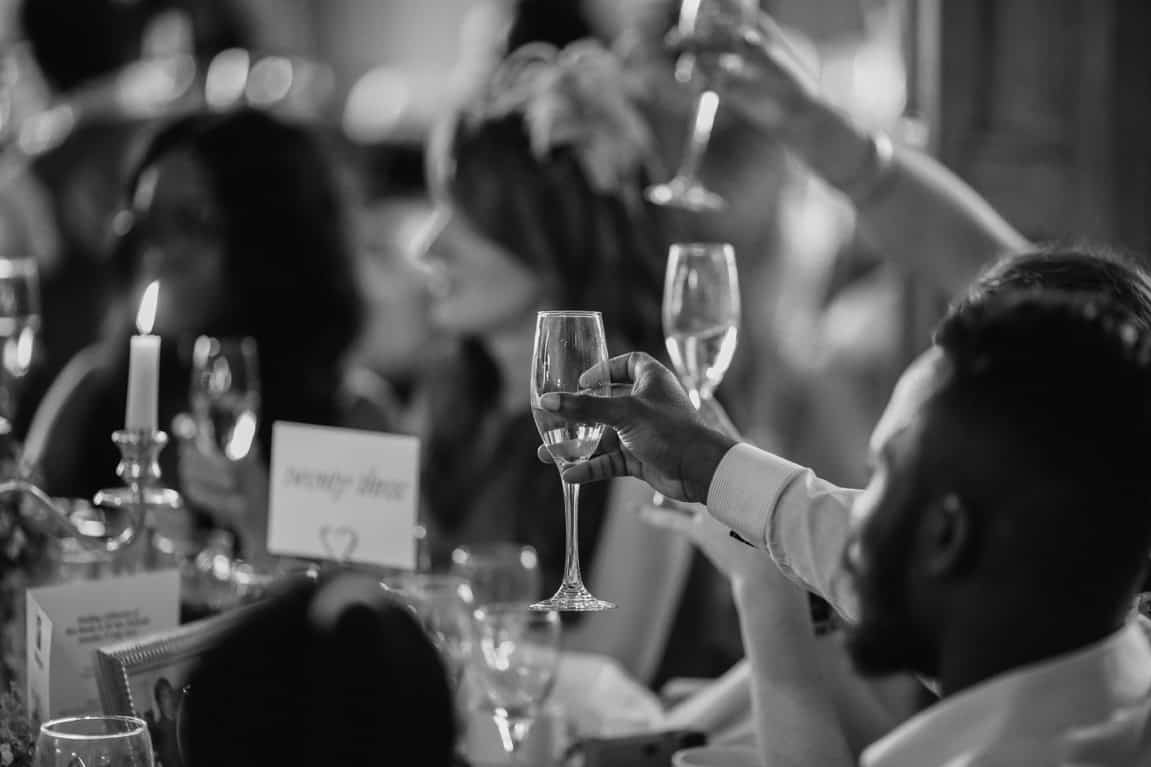 1. Buy in bulk
Most retailers sell Champagne by half dozens. Instead of buying individual bottles, buy them in packs as this is often the cheaper option. Additionally, it is good to have some extra bottles, in case your guests drink more than expected. If there are any leftovers, you and your partner can take them home; you can also give them to anyone from the bridal party, such as the maid of honor, to express your gratitude for their assistance.
2. Lessen the number of guests
The more guests present in your reception, the more alcohol you have to serve. By decreasing the number of invited guests, you will need to buy less bottles of Champagne.
3. Limit the booze intake
As mentioned before, the values in the "For the Reception" column reflects the necessary number of bottles of Champagne you will need if guests will only be served one flute. If you will allow top-ups, you have to purchase more bottles.
4. Have a Bring Your Own Booze reception
Simply put, a Bring Your Own Booze (BYOB) reception is one where the guests bring their drink of preference to share. It is the beverage version of a potluck.
In turn, you can provide a variety of mixers. Examples of mixers include soda, fruit juice, and more. This will allow your guests to create their own cocktails and mocktails.
5. Self-serve Champagne trucks
By renting a self-serve Champagne truck, you can save some money that you would otherwise use to hire a caterer. Food truck companies may have you pay per person or hour of use. Corollary to this, the company may ask you to provide the Champagne — or any beverage of your choice — to be served. The rental often comes with a group of staff or servers to man the truck as well.
6. Give your guests options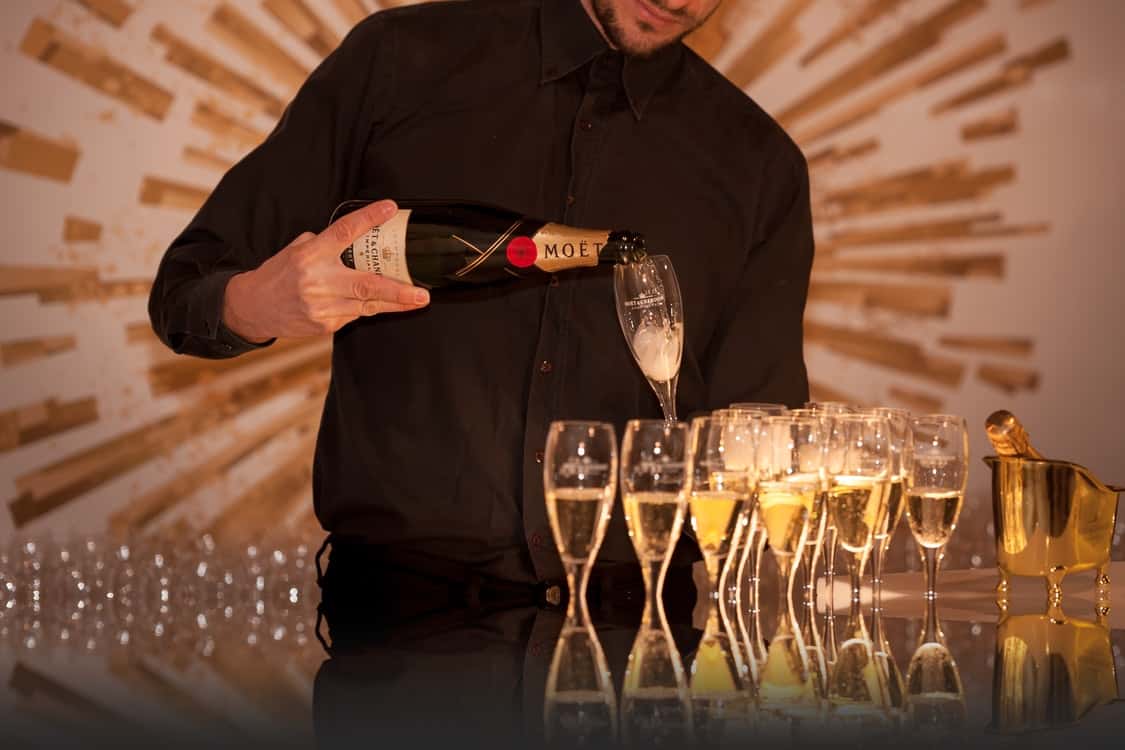 At the end of the day, the toast does not have to be exclusively Champagne. If your reception is BYOB, allow the guests to toast with the drink they brought or made themselves. In the same vein, you can have a refreshments bar and give your guests the freedom to mix their own beverage.
Final Thoughts
Each bottle of Champagne can serve around four people if it is for the reception or around six people for the toast. The formulas given above will help you calculate the amount of Champagne you need to buy to have enough for all of your guests. If you find that Champagne is not for you and your partner, be it for personal or fiscal reasons, there are alternatives you can explore.