In an open bar, the wedding hosts will shoulder all the costs. Open bars started as a trend and are now a necessity in most wedding receptions. Having one at your wedding reception is ideal if you wish to give your guests a more memorable experience.
An open bar costs anywhere from $1,800 to $3,750 ($12 to $25 per head) for 4 hours, assuming you have a total of 150 guests and offer limited drinks. If you wish to provide an assortment of alcoholic beverages (beer, whiskey, gin, tequila, brandy, rum, vodka, etc.), the average starting rate per individual would be between $17 and $100 ($2,550 to $15,000).
There are many pros and cons when opting for an open bar. What the wedding hosts and wedding organizers need to take most into account is the overall budget. The cost of an open bar depends on several factors, such as the selection of alcoholic drinks to be served, the number of guests, and the type of open bar.
Average Cost of an Open Bar at a Wedding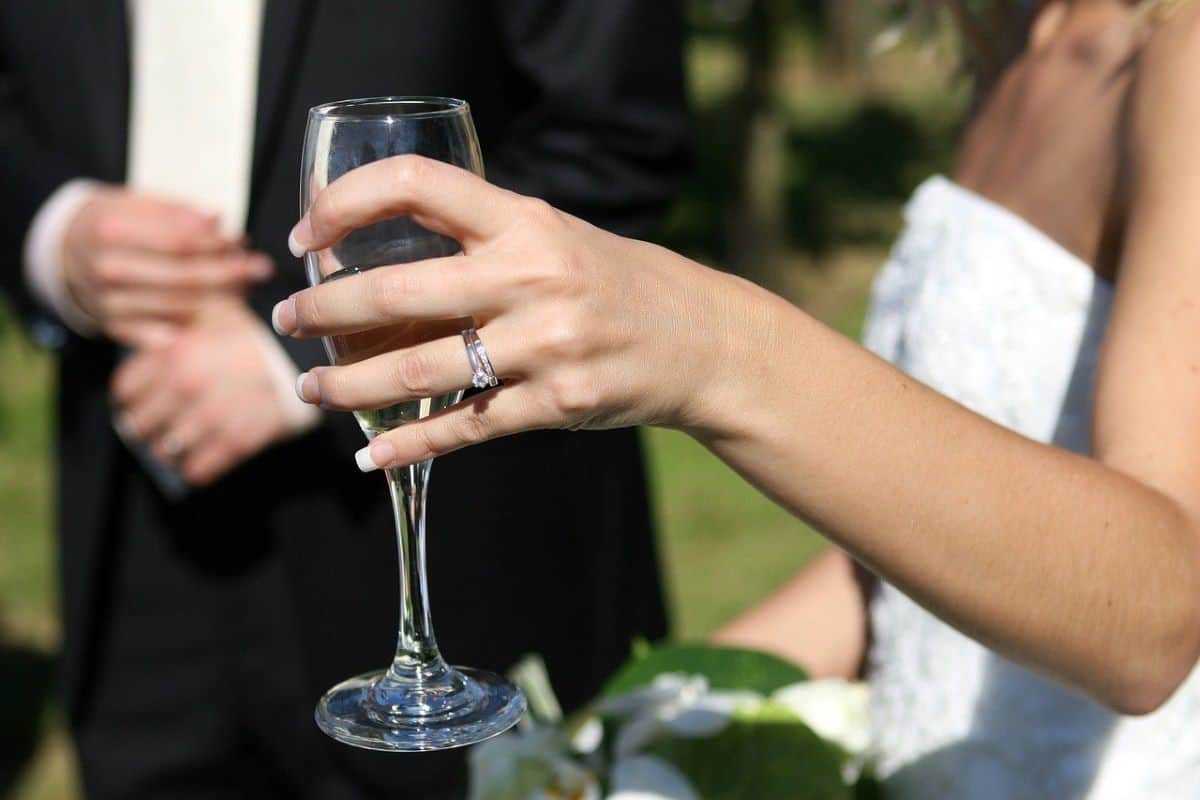 Alcoholic beverages are a staple in wedding receptions across many cultures. Consequently, many couples choose open bars despite the relatively high cost to indulge their guests.
As mentioned earlier, several factors contribute to the overall cost of an open bar. Depending on the selection of drinks, the price can be classified into three: low-range, mid-range, and high-cost.
Low-Range Open Bars
The average cost for an open bar is $12 to $25 per head, and that's only for traditional wedding receptions that last four hours. It's significant to note that the drink of choice is limited for this category (e.g., wine and beer only). If you have 150 guests, the estimated cost would be around $1,800 to $3,460.
Mid-Range Open Bars
In a mid-range open bar, a better selection of alcoholic beverages (e.g., tequila, whiskey, brandy, rum, vodka, gin, etc.) is provided. The projected cost is between $16 and $100 for each person.
For a total of 150 guests, the cost amounts anywhere from $2,400 to $15,000. You can also provide non-alcoholic beverages if you opt for this type of open bar.
High-Cost Open Bars
If you wish to offer premium liquor like Macallan, Johnnie Walker, and Hennessy to your invitees, an open bar would roughly cost $20 to $150 per individual. Accordingly, the anticipated cost for a total of 150 guests is between $3,000 and $22,500.
7 Tight-Budget Tips to Get the Open Bar of Your Choice
1. Decide Who Will Provide the Alcohol
You can choose to buy alcohol in bulk to reduce the overall cost of the open bar. Buying the alcohol (preferably in warehouses where you can get a discount) yourself will enable you to save more money.
After all, bar catering companies typically bill by consumption (an average of $25 to $35 per guest). It's even better if you can buy alcoholic drinks from a store that has a refund policy for unopened products.
2. Decide on the Selection of Alcohol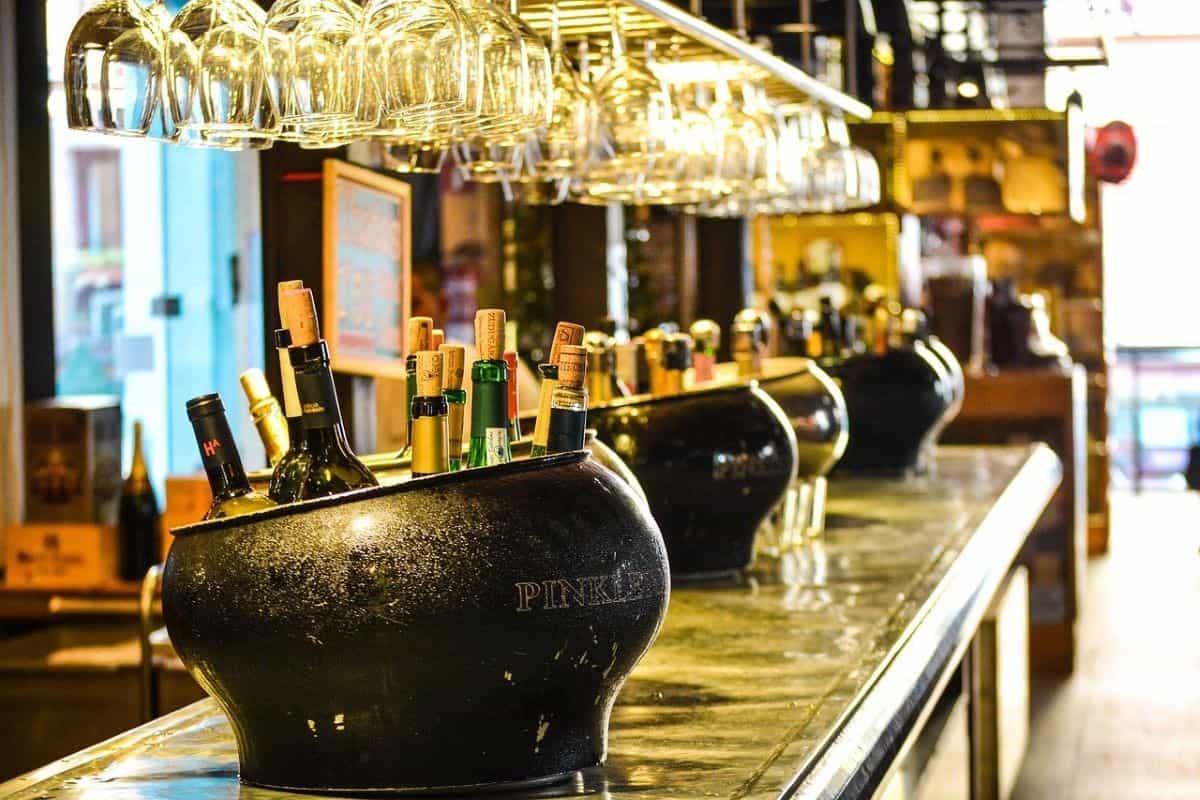 You need to know the average serving size per bottle to estimate how many of each beverage you need to cater to all the guests. A bottle of wine can fill five glasses, while a bottle of champagne can fill eight. A bottle of liquor can fill 18 glasses, and a bottle of beer is good for one person.
Now that you have an idea of the serving size per bottle, you can rely on the list before for a fair estimate of the number of bottles you need for your wedding reception.
| | | |
| --- | --- | --- |
| Drink of Choice | No. of Bottles for 100 Guests | No. of Bottles for 150 Guests |
| Wine | 70 | 105 |
| Beer | 175 | 266 |
| Liquor | 15 | 22 |
| Champagne | 20 | 30 |
3. Choose Between Flat-Rate Pricing or Billing by Consumption
For open bars, you can choose a package with flat-rate pricing or opt for pricing by consumption. In the former, there's a fixed rate for each adult guest for a set time (can be per hour or the whole duration of the wedding reception).
Flat-rate pricing is a better option if you already have a final guest list ready at hand and you're unfamiliar with their drinking habits. Bar caterers usually quote a price per guest.
On the other hand, in billing by consumption, you get charged based on the number of drinks each guest consumes. This alternative is best if you're aware that the invitees aren't particularly heavy drinkers.
4. Determine What Type of Open Bar You Want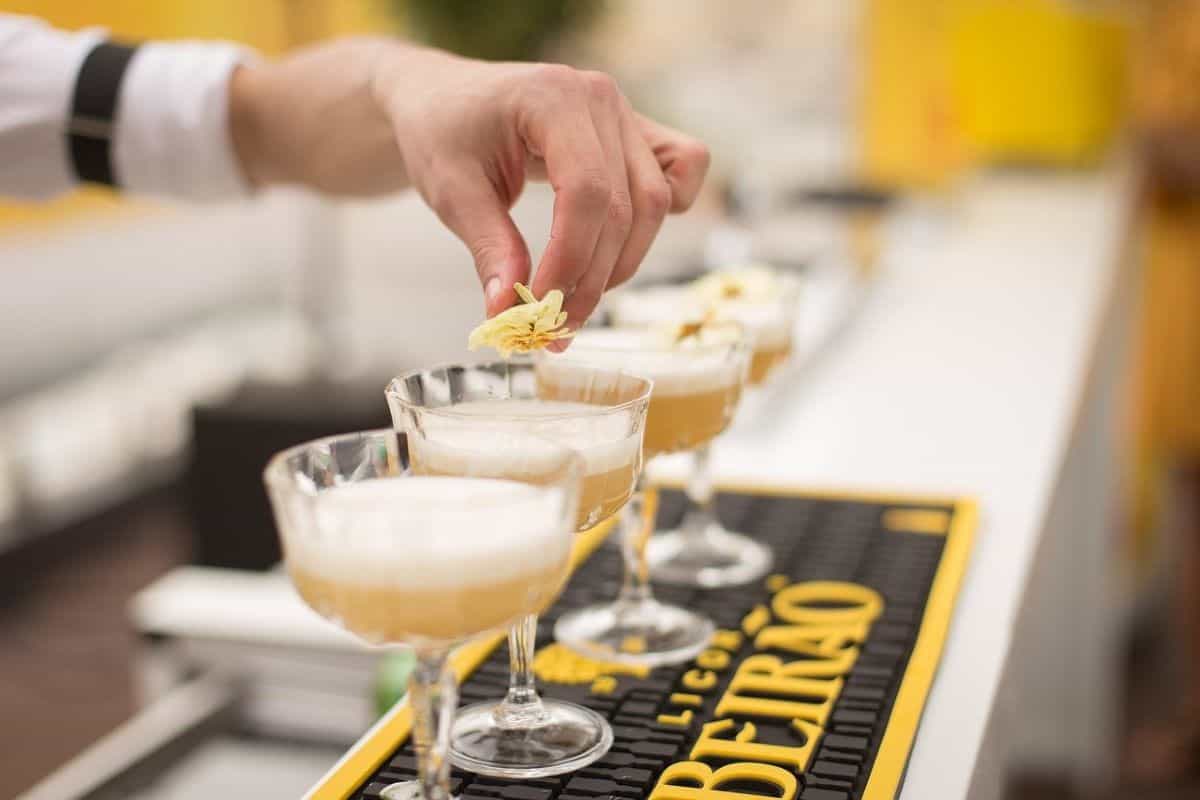 Beer and Wine Open Bar
There are many types of open bars. One of them is the Beer and Wine Open Bar, which is perfect for daytime weddings. You can also opt to offer unlimited beer and wine because they're relatively less expensive than liquor.
Signature Cocktail Open Bar
If you and your partner have a signature drink you both love, you can opt to offer only that drink at the open bar. This option enables you to create a unique theme for your wedding reception. It might also be more budget-friendly because you can estimate the cost right away.
Limited Open Bar
An open bar at a wedding reception that lasts more than the average of four hours can hurt your wallet. A limited open bar is an ideal choice if you're anticipating that your wedding reception would extend for a longer time.
In a limited open bar, the guests will be served alcoholic beverages for only a fixed period (e.g., first two or three hours of the reception or during the last segment).
5. Consider the Venue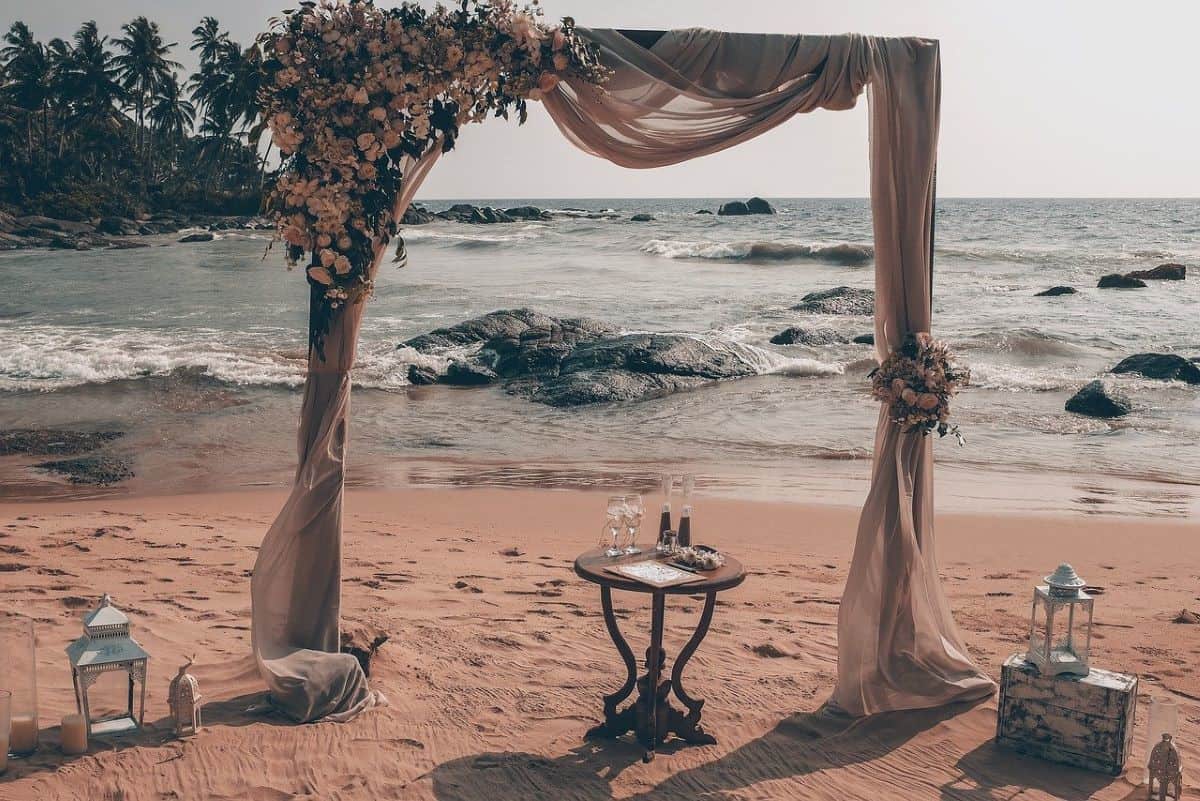 The cost of an open bar can vary greatly depending on the venue of your wedding reception. It might double in some cities. If you host your wedding reception in a resort, the cost might even triple.
6. Compare Rates from Different Bar Caterers
The best way to have an open bar on a budget is to compare rates from different bar caterers. The factors that affect the overall cost are the selection of alcoholic beverages, the number of guests, duration of the wedding reception, location of the venue, and the bartender fee.
If you ask a bar catering company to host the open bar, the bartender fee will most likely be included in the package. You must ensure that the bartender has liability insurance. Note that you can hire a bartender if the bar catering company or the venue doesn't provide one.
7. Coordinate with the Bartender
One trick to make an open bar at a wedding reception more budget-friendly is to ask the bartender to fill only half a glass. The bartender should also know when to stop serving more drinks to guests who are drinking excessively.
Some Open Bar Alternatives
Wine Bottle Per Table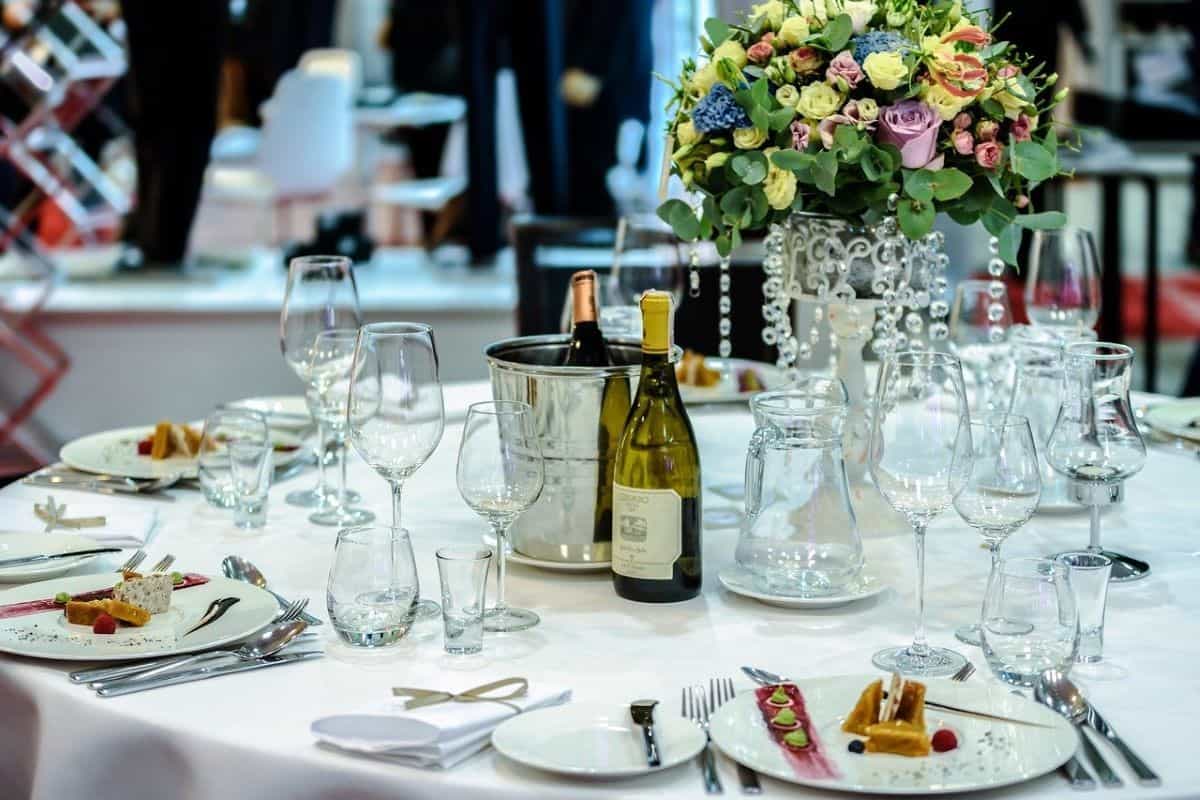 You can always opt for other alternatives if an open bar is out of your budget. Instead of an open bar, you can provide a good bottle of wine for each table of 5 or 6. This option will save you a considerable amount of money.
One bottle of wine can fill up to five glasses. Two to three bottles per table with 5 to 6 guests is considered ideal. Below is a list of some fine but inexpensive wines.
Wine Brand Price
McBride Sisters Red Blend $20.99
A to Z Chardonnay $15.99
J Vineyards California Pinot Gris 2019 $15.99
Cupcake Vineyards Prosecco Rosé $11.99
Borsao Tinto Garnacha $8.99
La Vieille Ferme Rosé 2018 $7.99
Beringer Founders' Estate Pinot Noir $7.99
Cash Bar
In a cash bar, your guests can choose from a variety of alcoholic drinks (from cheap to premium), but they must pay for whatever they consume. A cash bar is the best option if you're on a tight budget. You can consider this type of bar if most of your guests don't drink alcohol.
However, it's significant to note that this is the less hospitable alternative. The guests have spent their time and money to attend the wedding and give you a gift. They might have a less enjoyable time and might perceive the wedding hosts unfavorably if they also need to pay for their drinks.
Self-Service Bar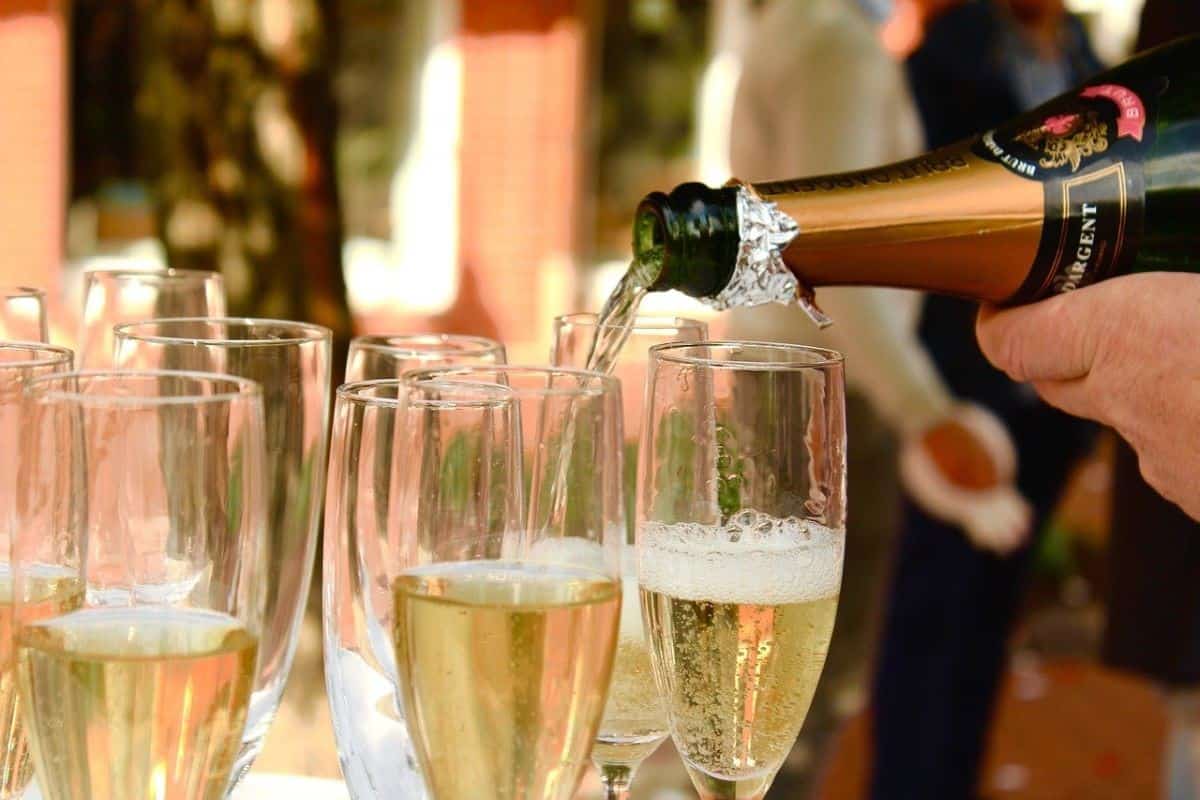 If you have time in your hands for more planning, another cost-effective alternative to an open bar is a self-service bar. In a self-service bar, the party hosts stock their drink of choice and let the guests serve themselves. This is the best option for small and intimate weddings.
Self-service bars became a trend in DIY weddings, and just like anything DIY, self-service bars entail more effort and planning. You must think of where to set up the bar, who will make sure the bar doesn't run out of drinks, ice, glassware, etc., and what drinks you'll serve. For the beverages, you can stock up on canned or bottled wines, beers, and cocktails.
Dry Wedding
A dry wedding is the best alternative if alcohol isn't a significant part of your culture or tradition. Hosting one will significantly reduce the overall cost of your wedding. However, you must ensure to give your guests a heads-up and not forget to mention in your invitation that you'll be hosting a dry wedding.
Even without alcohol, you can still keep the crowd satisfied by serving fun or delicious drinks, such as fresh fruit shakes, mocktails, or even bubble tea. Aside from the beverages of choice, you must also pay attention to the food selection. You can also plan other activities to ensure that you and all the guests have a fun and memorable celebration.
Other Costs You Need to Consider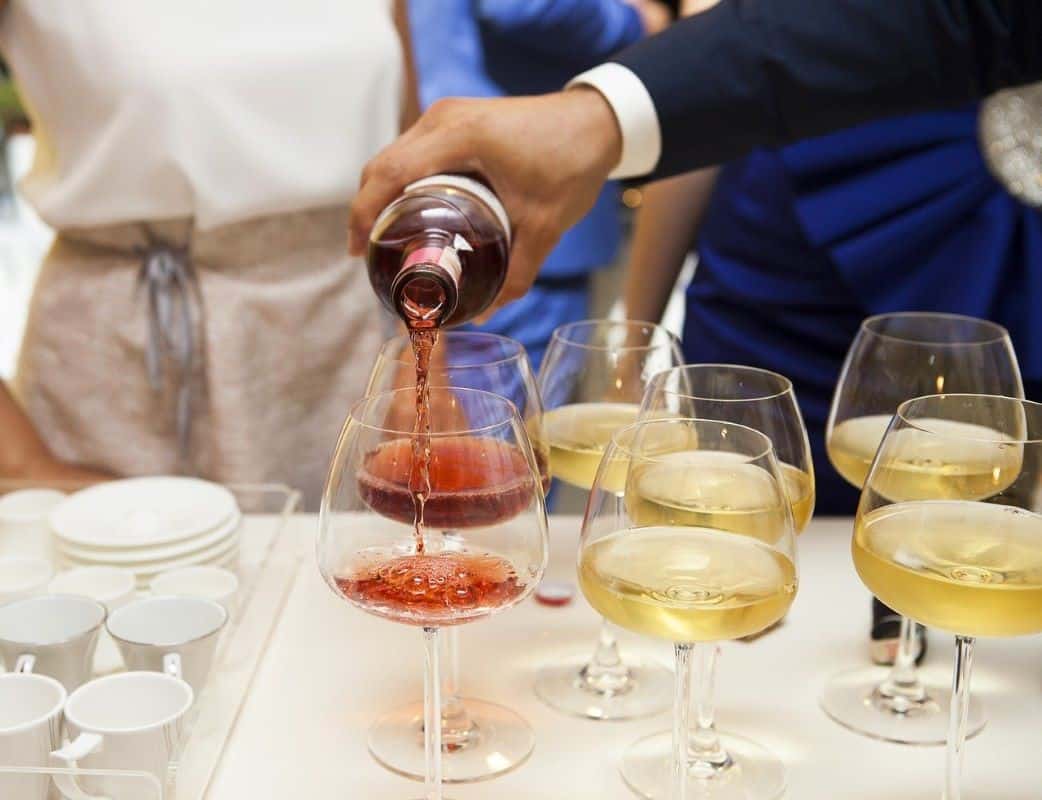 Liability Insurance
Regardless of the type of bar you choose, it's advisable to confirm that you're covered with liability insurance. Most venues and bar caterers are covered with liability insurance, and this extends to you. Remember to consult with the staff of the venue or the bar catering service regarding this matter.
Corkage Fee
If you opt for a self-service bar or any DIY bar, you'll be asked to pay a corkage fee per drink or per guest served. The charge depends on the rates as stated by the venue staff. It's best to read the contract thoroughly before agreeing to their conditions.
Physical Bar
Some venues don't have a physical bar. You can either rent one from a bar catering service or be resourceful and make one yourself.
Tip for Bartenders
You only need to tip the bartenders if there's no gratuity or service fee included in the bar package or contract. A tip of 15-20% of the final cost is ideal in such instances. Otherwise, tipping is optional.
Final Thoughts
The open bar price for a wedding will depend on how many guests you'll have. Full open bars are significantly more expensive than the other types of bars, such as self-service bars or cash bars.
Although many couples choose to have an open bar at their wedding reception, yours doesn't necessarily need one. Still, if you wish to save money and please your wedding guests at the same time, you can consider an in-between option and host a modified open bar.