The moments leading up to your wedding will probably be a roller-coaster of emotions — nerves, exhaustion, joy, more nerves, and so on. Writing a letter to a loved one can be a simple yet powerful way of collecting your thoughts and expressing your feelings.
You should consider writing a letter to your parents on your wedding day. With this letter, you can articulate your gratitude, tell them you love them, and share anything you want. Below are six touching examples to inspire you to write yours.
Letter to Parents on Wedding Day: Examples to Melt Your Heart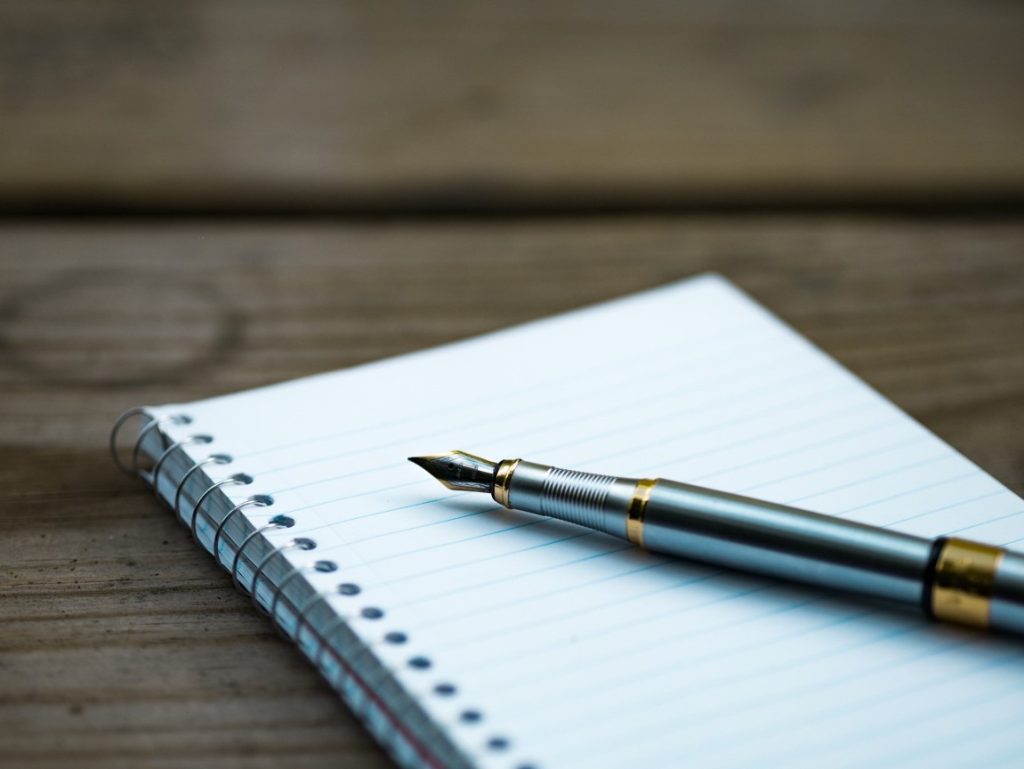 1. Dearest Mom and Dad,
I'm sure it still feels surreal to you that your only child will be getting married today. Even I can't believe it, and I'm the one inside a bridal suite wearing a jaw-dropping white gown.
Growing up, I got all of my ideas about love from watching you two. I saw how much — and how well — you showed each other your love.
Mom, I remember all the times you would order dad's favorite food whenever he was stressed. I remember how you would let dad tell you everything about his interests, even if that meant listening to him talk about F1 or gardening for more than an hour. I remember how you would buy fresh flowers for him because you know he loves the smell.
Dad, I remember all the times you would come home with a trunk full of secondhand books mom got from Facebook Marketplace. I remember how you would encourage mom to buy what she wanted while reminding her to stay within budget. I remember how you would indulge mom whenever she watched trash TV and got attached to the people there.
I guess what I want to say is thank you for teaching me what love is. It can take many forms and change from one form to another, but at the end of the day, love makes you happy, content, and fulfilled.
That is exactly what I feel about Andre. It's been two years since we started dating, and I still get the butterflies in my stomach. I know he's the one for me; I can't imagine a future without him by my side.
As we get married, I know that you'll be beside us, guiding and cheering for us. I will continue to look to you for advice, inspiration, and unconditional love.
All the love,
Mykayla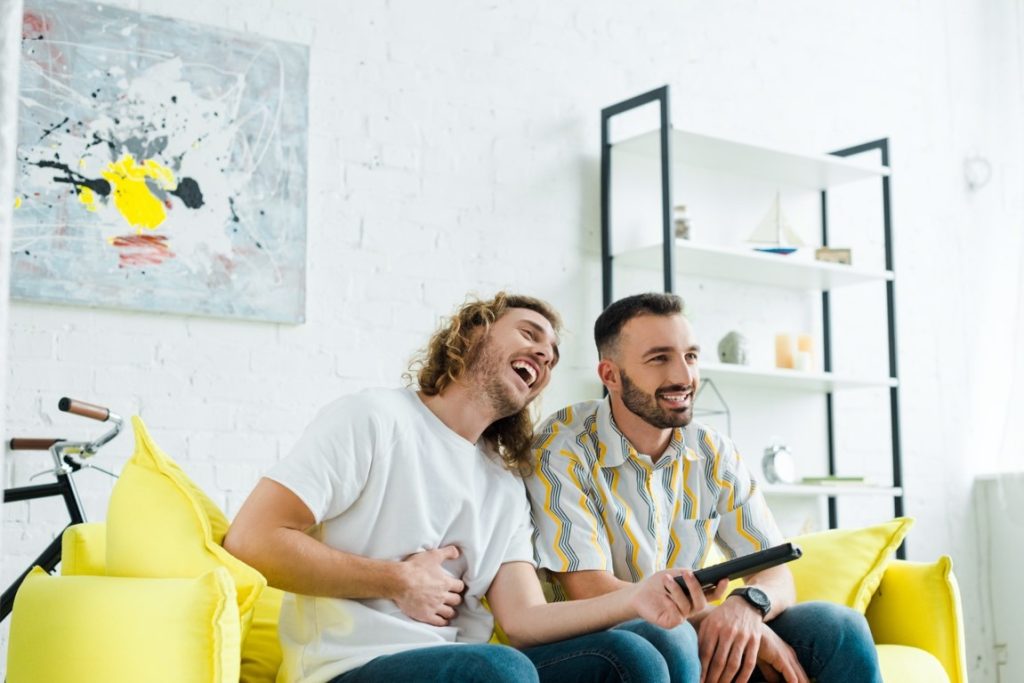 2. To the Best Parents in the World,
First of all, how are you liking the room we got you? I know for a fact that Pops is making the most out of that bathtub, and dad is having the time of his life reading on the solo balcony.
I guess getting you this room is one of my ways of thanking you. It would take me forever to list everything I'm thankful for, but I'll write some of them in this letter.
Dad and Pops, thank you for all the help in planning our wedding. Amanda and I are not the most organized people, and Lord knows how stressed Liz — our planner — was getting. Your input in everything was really helpful, and our ceremony would be a hot mess without your guidance.
Thank you for being my biggest supporter from day one. When I had my first crush, you gave me the biggest pep talk to ask them out. When I had my first girlfriend, you gave me the most mortifyingly amusing the birds and the bees talk. When I was scared of inviting Amanda over for dinner, you asked me what her favorite food was and pestered me until I finally got her to eat with us.
Thank you for showing me the power of love. I know this sounds cheesy, but I can only imagine how difficult it was to raise me. You told me that love can move mountains, and over the years, I've come to realize how you two are the living embodiment of that.
My hand is getting tired, and I don't want to ruin my makeup, so I'll end this letter here. However, I promise that I will spend the rest of my life with Amanda showing you how grateful I am to have the best parents in the world.
Love,
Samuel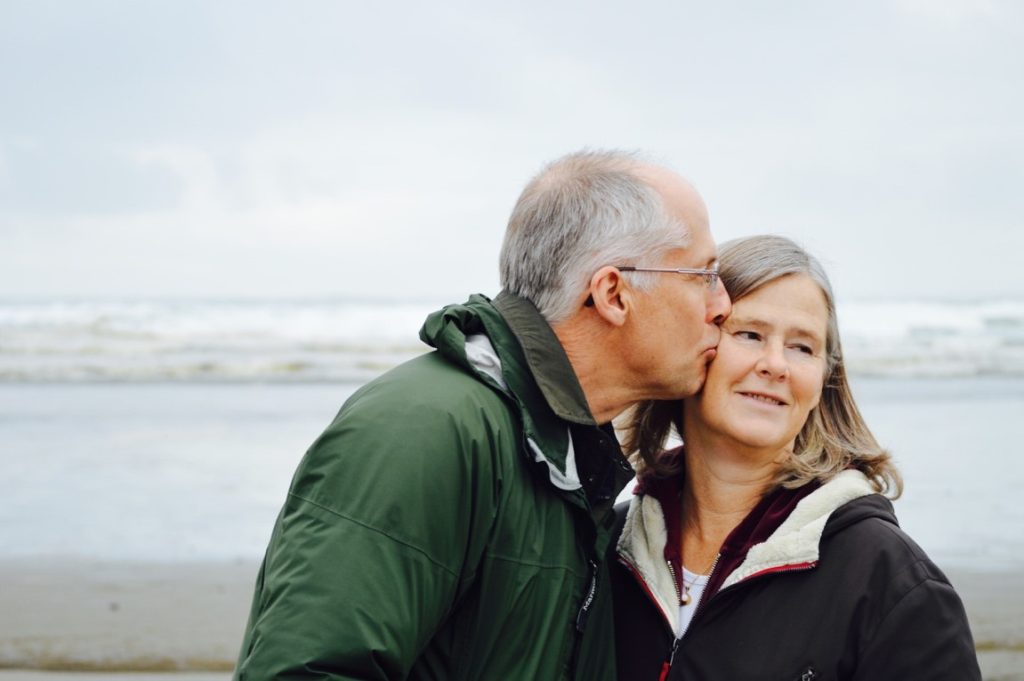 3. Dear Mamá and Papá,
How's it going? I hope you had a smooth, comfortable flight from Mexico. I know you hate airplane rides, but I know that you don't want to miss walking your favorite daughter (don't tell Karla and Marina I said this) down the aisle.
I know we aren't the most emotionally expressive household. Growing up, we didn't tell each other "I love you" or "I miss you." I think part of me wished we did, but as I got older, I realized that you had your unique ways of saying these words to us.
I remember when I last went home, you always fussed about what I ate. I arrived with one piece of luggage, but I left with two because you filled another with so. much. food. I didn't realize just how much I missed homecooked, authentic meals when I had your churros for breakfast.
However, I think it's worth stumbling through the awkwardness and telling you everything I want to through this letter.
Thank you for being the most understanding parents. It was probably tough on you when I first moved to New York for college, but you didn't say anything because you knew it was my lifelong dream.
Thank you for always telling me to just go for it. This mantra kept me going when semesters got tough, when I felt shy approaching new people, or when I met Sebastian and struggled to swallow my pride to let him in.
Thank you for showing me that I am not just me. I am me, and I have so much to offer. I am worthy of love, and I have so much love to give. Without these lessons, I wouldn't be where I am now.
I have 10 minutes left before I need to get ready for the day. I can't wait to see you, dance the night away, and honor our culture by doing some Mexican wedding traditions.
Con todo mi afecto,
Camila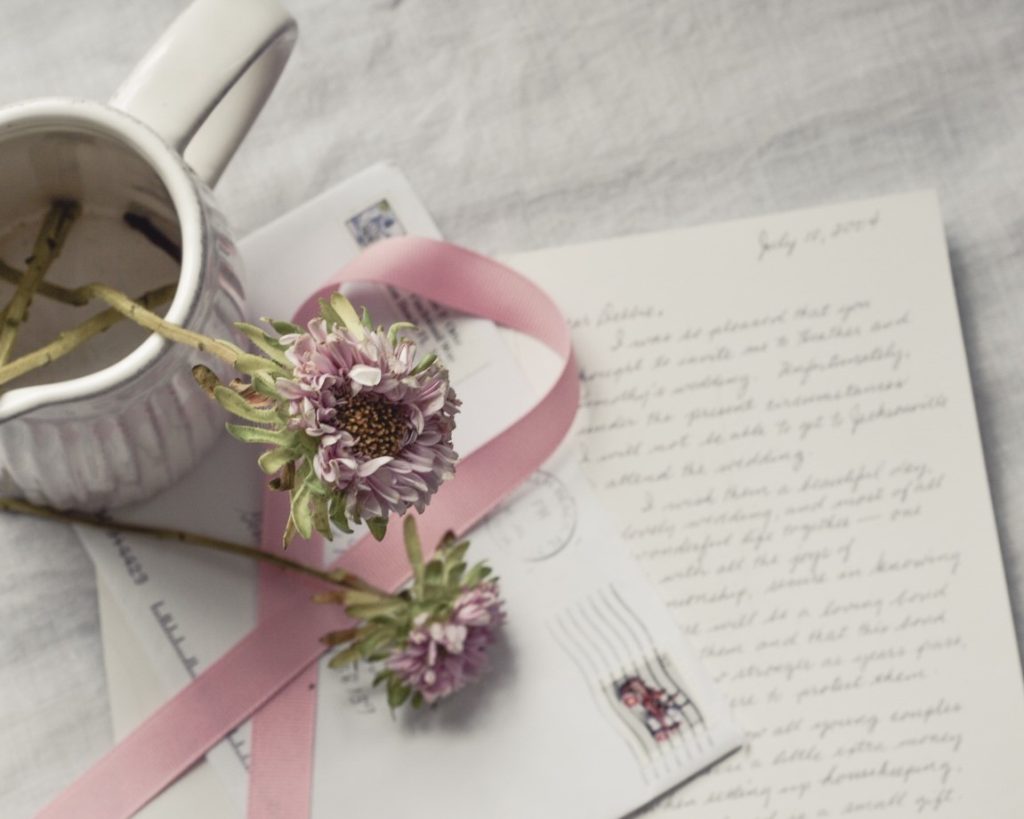 4. Dear Mom and Dad,
"My daughter getting married" probably wasn't on your 2022 bingo cards, was it? I certainly didn't expect it, too, but you always told me that love doesn't care about plans. It comes and goes as it pleases.
Back when I was younger, I remember always tuning into whatever soap opera was playing on TV. You discouraged me from doing it — and I understand now why you did that — but I didn't stop watching them until I was in high school.
Watching all these shows gave me a very romanticized view of love. I expected grand gestures, family drama, expensive gifts, and everything. I thought I need all these material things to feel happy and secure in a relationship.
Then I met Ben. We were both in the last year of our undergraduate degrees and slaving over our theses. We didn't go on many fancy dates, primarily because we were broke college students, but also because we didn't have the time.
Instead, we spent most of our days in each other's apartment, focusing on each of our tasks while basking in each other's presence. We would get takeout or cook something when we had the energy, procrastinate together by watching Netflix, and send each other random things — memes, study tips, what have you — throughout the day.
The more I thought about it, the more I realized that our relationship was becoming exactly like my parents'. I thought it would be boring, but it was peaceful. I thought it would be unfulfilling, but I felt so content, just sitting there, typing away on my laptop while Ben proofread his discussion.
I'm not saying I found your relationship boring and unfulfilling. I'm saying I should've known better than to let soap operas define love for me; I had the perfect definition of love in front of me all along.
I don't need expensive gifts and foreign trips to feel butterflies; Ben reading my transcript and reaffirming my skills is more than enough. I don't need family drama and lavish parties to feel excited; game nights and restaurant hopping with Ben are all I need.
I can't wait to spend the rest of my life learning how to love Ben in every way possible. I know I don't have anything to worry about because I have the world's best parents by my side to support me.
Your amazing, loving daughter,
Sabrina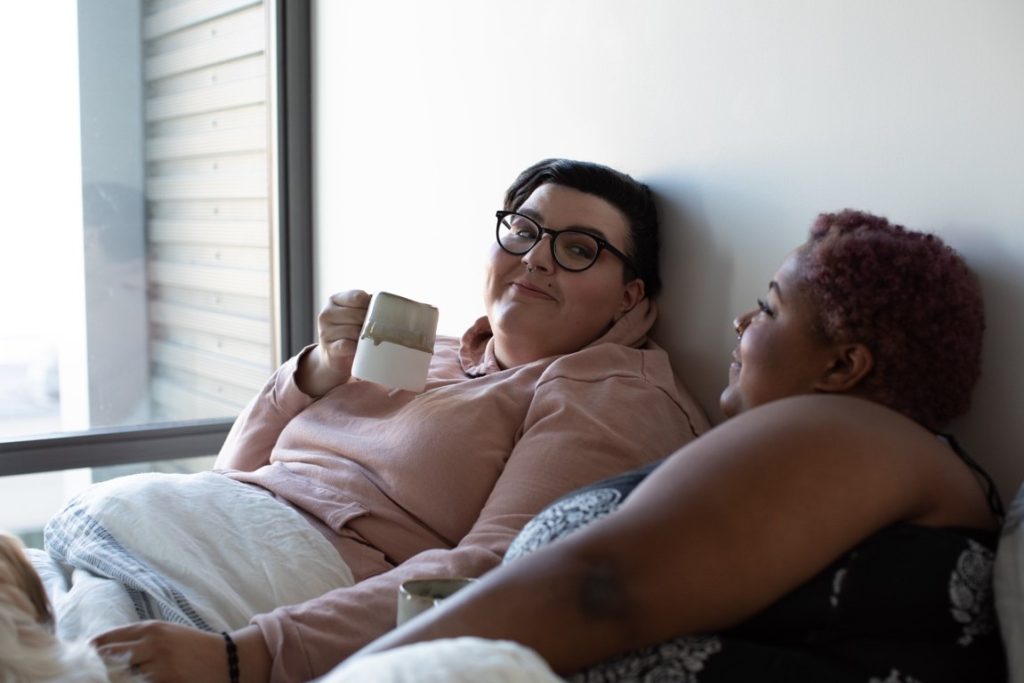 5. Dear Mom and Mamá,
I'm nervous. This is probably no surprise to you since 'nervous' has been my default state my entire life. However, this one's different — marriage is a big commitment. I have no doubt that I want to live the rest of my life with Carlo, but you know that thinking about the future intimidates me.
In times like now, I try to remember everything you've taught me. I've finished the 5-4-3-2-1 technique, controlled my breaths, spelled out 20 states backward, and the whole gamut of coping mechanisms.
My bridesmates have been really helpful. Niko brought some of my comfort food, Jenni created a morning playlist with relaxing songs, and the group yoga session we had yesterday also helped a lot.
However, I just realized 10 minutes ago what has been the most helpful grounding technique for me: picturing someone I love. That's why I thought of writing a letter to my parents on my wedding day.
Mom, you have been my best friend since the moment I was born. You taught me values that have led me to where I am today, like patience, compassion, passion, and braveness. You were the wind beneath my wings when I doubted my ability to fly.
Mamá, thank you for coming into our lives. You allowed my mom to love again — not only you but life and living. You make her happy, probably more than you know. You are the best thing to happen to our family.
Thank you for everything that you have done for Carlo and me. From the moment I introduced him to you, I knew that he would fit right in with us.
Before I walk down the aisle, I want to remind myself that I have the world's best parents to guide me as I enter this new chapter of my life. Writing this down actually helps with my anxiety. Now I just have to keep repeating it to myself.
Your loving daughter,
Melanie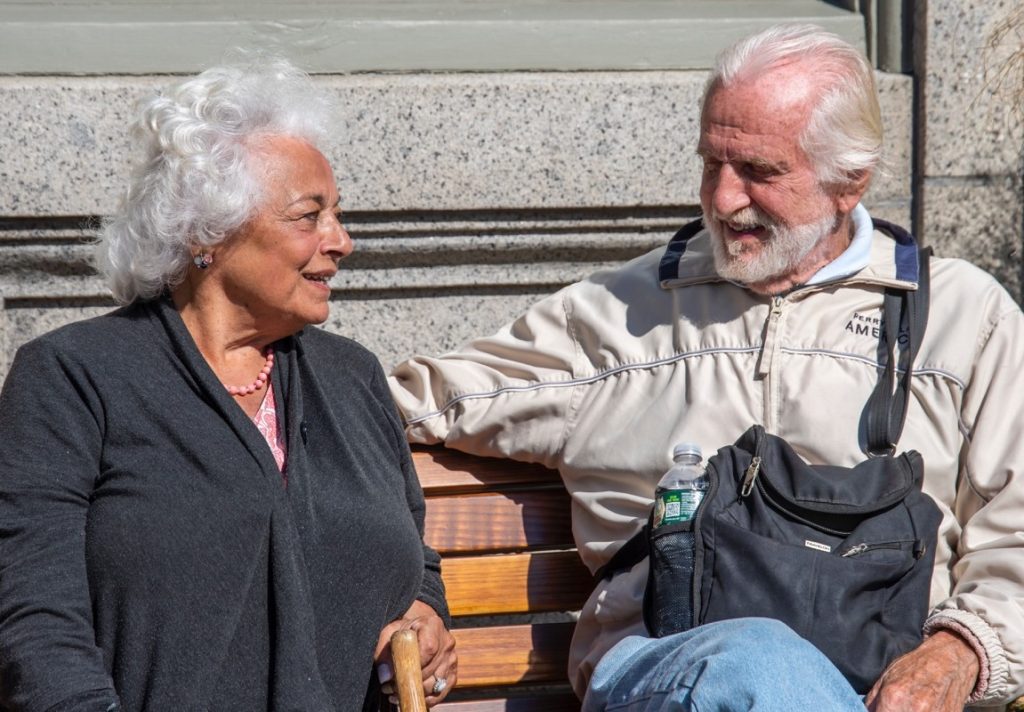 6. Dearest Mom and Dad,
Words cannot express how I feel today. This morning has been a rollercoaster — making last-minute preparations, getting into my dress, some mini photoshoots with my girls. The moment I got some downtime, I took the opportunity to write a letter to my loving parents.
I never thought I would be getting married to the man of my dreams. I feel like I've learned so much about myself and my relationships during the three years I've been with Liam. There have been many ups and many downs, but I wouldn't change anything; life has not been perfect, but it is my life, and I love it.
So many of my friends are afraid of commitment because of abandonment issues, past hurts, or issues with handling responsibility. I want to thank you because, intentionally or not, you raised me to be prepared for relationships.
I grew up in a home that gave me the right balance of rules and freedom. You gave me space to be independent, assuring me that I can always come to you when I need help and guidance. You taught me how to be kind, organized, understanding, passionate, and persistent.
These values and lessons you gave me allowed me to be ready for adult life and everything that comes with it: relationships, responsibilities, and the like. More than that, you taught me to respect myself and the people around me.
There are so many things I've learned from you over the years, and I cannot thank you enough. It's no exaggeration to say that I would not be here right now, writing this letter, without my amazing mom and dad. It's probably an understatement, now that I think about it.
I love you guys. I can't wait to see you later and introduce myself as Anne Smith-Miller.
Your loving daughter,
Anne