For members of the LGBTQ+ community, planning a wedding can be an intimidating task. So many of the resources available online are strictly heteronormative, down to the way weddings are discussed: always with a bride and a groom.
If you are two grooms who want to tie the knot soon, you might be looking for ways to personalize your ceremony. Below are 10 masculine gay wedding ideas worth incorporating into your special day, including mustache props, personalized champagne flutes, and signs.
Charming Masculine Gay Wedding Ideas You Should Know
1. Wear Each Other's Vest
People tend to say that there are fewer options for men in terms of wedding attire. While that may be true, gay couples can get creative with how they personalize their outfits.
A three-piece suit is a popular ensemble for grooms. The couple above chose to exchange their vests, which is a cute way to coordinate their looks without too much effort. However, the resulting aesthetic is superb.
2. Black and White Ensembles
If you and your partner are not fans of colorful attire, why not go for black and white ensembles? One can wear a white jacket, while the other can don a black tuxedo. The rest of the outfit matches, down to the black bowtie and newly polished shoes.
3. Cake Topper With Two Grooms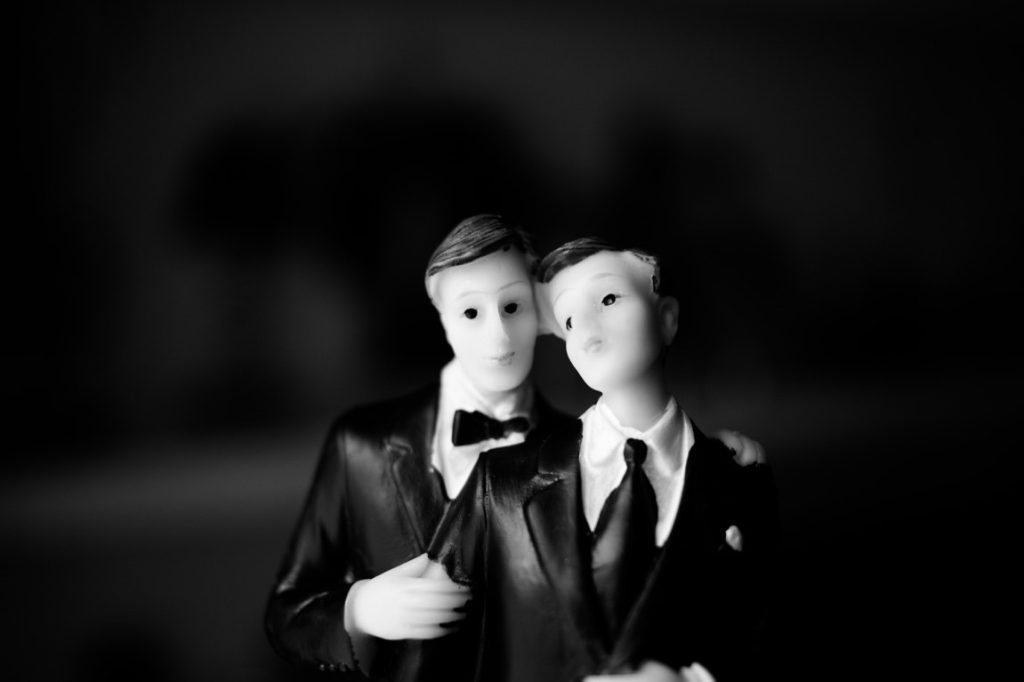 Cake toppers are one of those subtle details in wedding decor that do not get a lot of attention, but they do wonders in elevating the feel of your event. A high-quality and well-made cake topper makes any cake fancier and more memorable.
As mentioned above, this is one of the less flashy masculine gay wedding ideas. However, any guest who sees your cake topper with two grooms is sure to smile and remember this small detail.
4. Wedding Welcome Sign
Signs are a staple in any wedding decor because they serve many purposes. Besides being instructional, they can also add quirkiness to your venue.
One masculine gay wedding idea you should consider is buying a welcome sign that suits the occasion. With gorgeous embellishments, the sign above says, "Choose any seat, there's plenty of room, you're all beloved by both grooms."
5. Mustache and Glasses Photobooth Props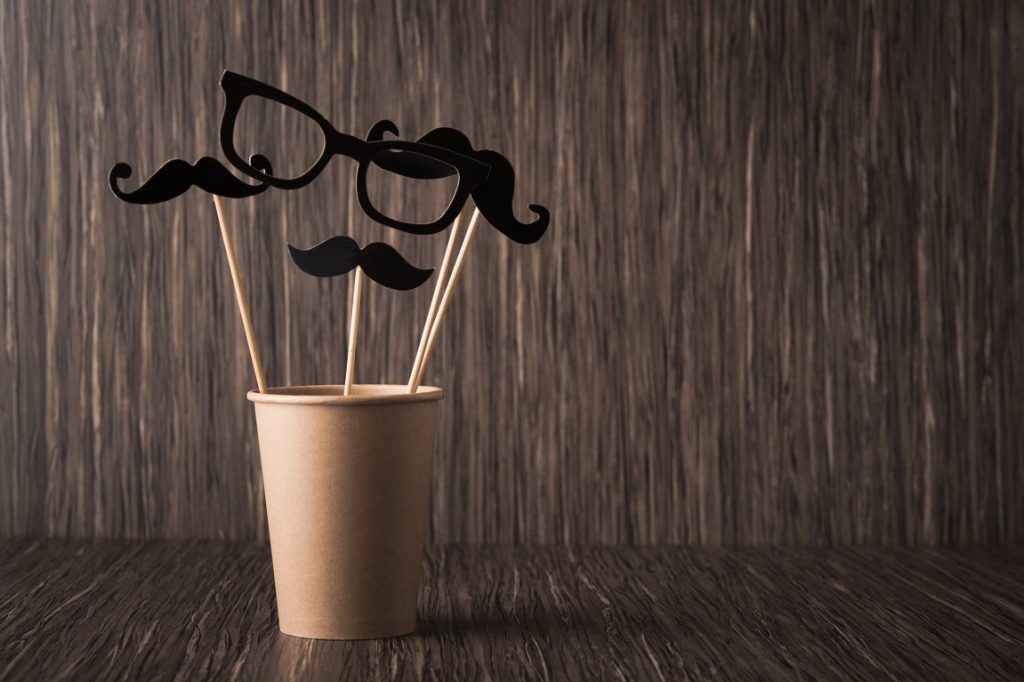 Photobooths are a lovely entertainment option for your guests. They can line up before or after dinner, or they can take photos during cocktail hour while waiting for the wedding party to arrive. Regardless, the pictures are a great keepsake either digital or printed.
No photo booth is complete without some props. For a masculine gay wedding, consider adding fake mustaches, glasses, and hats to the options. The resulting pictures will surely be adorable and comical.
6. Have a June Wedding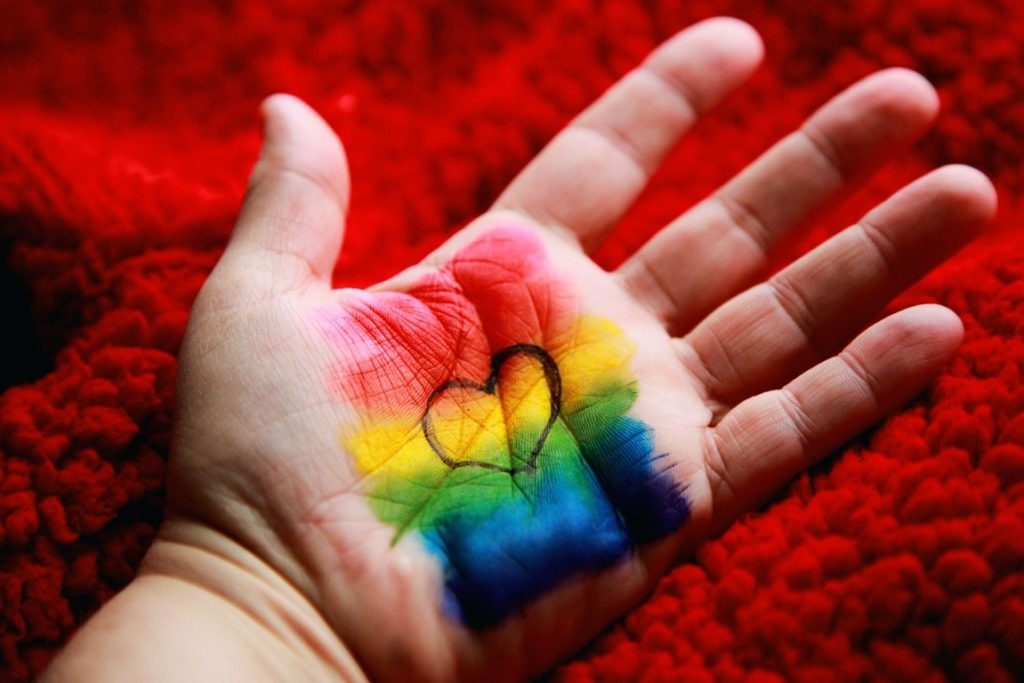 June is a significant month for any member of the LGBTQ+ community. It represents the history of struggles the community has faced and overcome. Although there is still a long way to go, the progress so far must be celebrated.
As such, holding your wedding in June is an excellent way to honor your community. Loving each other by itself, despite society frowning upon it, is a monumental act of activism.
Fortunately, June is already a popular month for weddings. The weather is suitable for indoor and outdoor ceremonies, and you have unlimited venues to choose from.
7. "My Dads Are Getting Married!" Sign
If you are one of the many couples who have adopted a furbaby — or several — odds are you want to include them in your ceremony. Why not add them to your bridal party as the showstopper who will run down the aisle proclaiming, "My dads are getting married!"?
Even better, you can dress them up with something that fits the overall wedding aesthetic. The adorable puppy above sports a yellow plaid bowtie, matching perfectly with its wacky personality. However, beware — they will totally steal the show and everyone's hearts.
8. Mr. and Mr. Personalized Champagne Flutes
Known as a celebratory drink, Champagne is usually present at wedding receptions. Grooms in a gay wedding can set themselves apart by purchasing personalized champagne flutes to use throughout the night.
The flutes above have a small monogrammed "Mr." just below the rim. The lower half of the glass is painted white, with silver and black details added to form two different styles of suits.
You can look for other designs or look for retailers who can personalize the art to fit your exact wedding attire.
9. "Who Knows the Grooms Best?" Game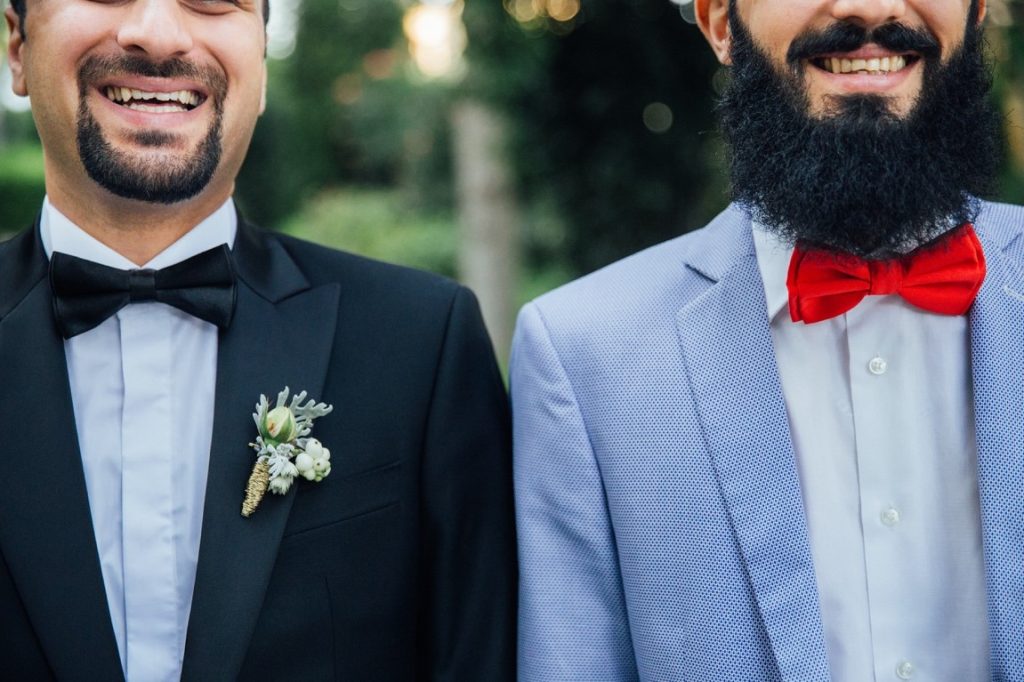 Trivia games are an entertaining icebreaker for everyone involved. Regardless of whether or not your guests are competitive, they are bound to have an excellent time. They get to bond with one another, all while learning more about you and your partner.
There are two ways you can play this game. Firstly, you can have two separate rounds, one for you and another for your partner. Secondly, you can play one round and ask any question about yourself, your partner, and your relationship.
Decide which gameplay to proceed with depending on how much time and resources you have. Make sure to give prizes — and even penalties! — to raise the stakes.
10. Two Kings Gay Wedding Invitation
Your guests' first impression of your wedding will come from your invitation suite. As such, you must choose its theme carefully before ordering.
The chess-themed two kings gay wedding invitation above will communicate to your guests that your wedding will be a regal, sophisticated occasion.
Final Thoughts
Ultimately, gay weddings are not that different from traditional weddings. With that said, you have the power and control to plan your wedding the way you want to — you can even create your own wedding traditions. With these delightful masculine gay wedding ideas, you can have the wedding of your dreams.