One of the most effective ways to set the mood of your wedding is through music. Choosing which songs to play can be challenging at times. The best way to start is to pick a genre that you and your partner both love.
The signature sound of Motown, with its suave and steady melodies, gospel-like vocals, and usage of horns and strings, can perfectly set the romantic mood for your wedding. Hits like Ain't No Mountain High Enough, Best of My Love, My Girl, Rescue Me, and When a Man Loves a Woman will make your special day even more memorable.
Listed below are romantic Motown wedding songs you can play during your wedding ceremony and reception. The definition and history of Motown are also discussed.
Top Motown Songs to Play at Your Wedding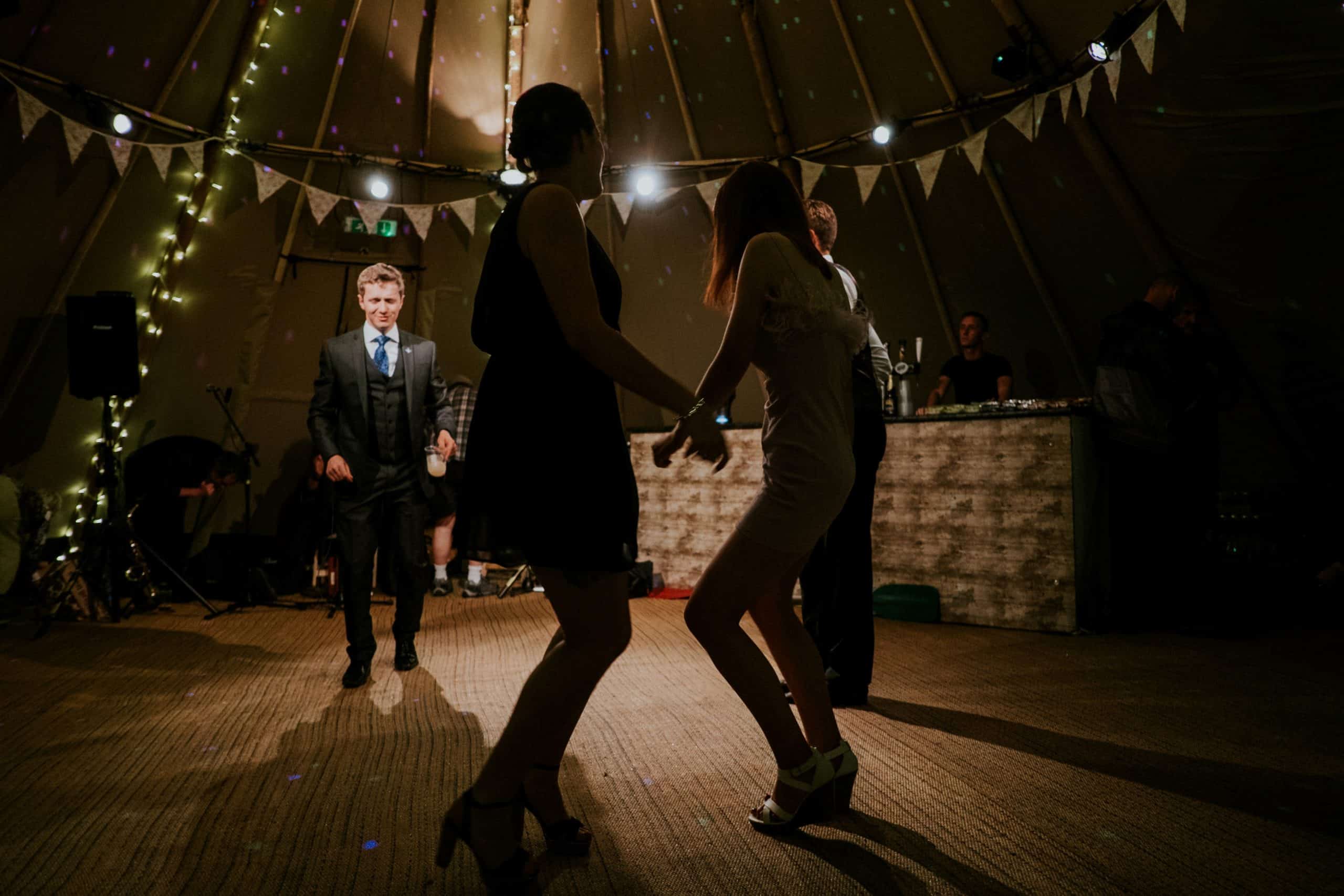 "Ain't No Mountain High Enough" was written by Nickolas Ashford and Valerie Simpson, with the instrumentation recorded by the Funk Brothers and the Detroit Symphony Orchestra. This was Gaye and Terrell's first collaboration. At its core, this song is about love conquering all; there is nothing you would not do for the person you love. This song was inducted into the Grammy Hall of Fame in 1999.
The Four Tops is a quartet of vocalists from Detroit, Michigan, whose discography includes genres such as soul, R&B, disco, jazz, and show tunes. "Baby I Need Your Loving" was written and produced by Holland–Dozier–Holland, a production team responsible for many of Motown's hits. This song is about the way a partner's love makes you feel complete and alive.
The Emotions is a Grammy Award-winning vocal group that released R&B and disco music. They are widely regarded as one of the most influential girl groups of all time. "Best of My Love" speaks of love's effects on a person, in that it gives life ". . . a better meaning / love has kissed me in a beautiful way."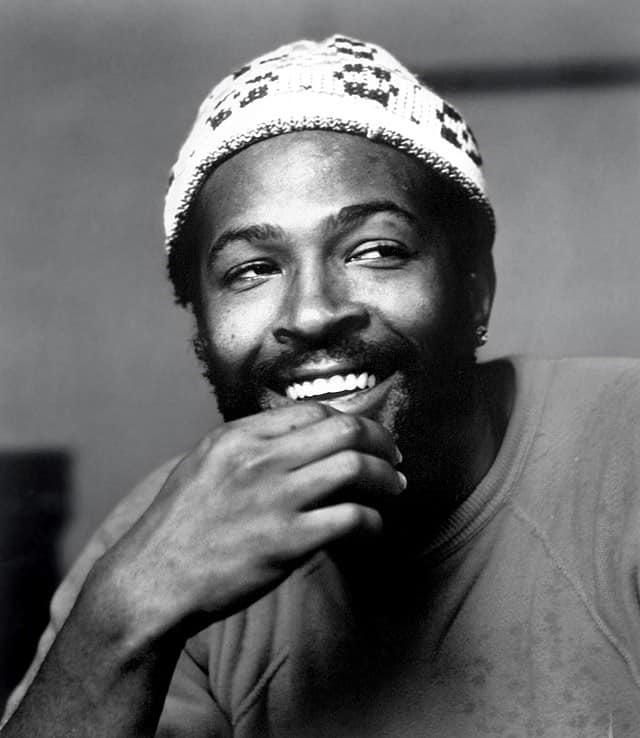 Marvin Gaye's extensive body of work in the genre earned him the nickname of "Prince of Motown." The song "How Sweet It Is (To Be Loved By You)" is a straightforward yet soulful song that rejoices in the privilege to be loved by someone "heaven sent from above" who gives your life joy and meaning. This is one of Gaye's most commercially successful releases.
Another great Motown wedding song of the renowned Holland–Dozier–Holland team, "I Can't Help Myself (Sugar Pie, Honey Bunch)" is a lover's admission of helplessness and foolishness when it comes to love: "I'm weaker than a man should be / I can't help myself / I'm a fool in love you see." Critics include this song in their lists of the greatest songs of all time. Up to this day, The Four Tops remains active; however, only one of the original members is still alive.
Aretha Franklin's recording of "I Say a Little Prayer" was released in 1968 as a single from her album "Aretha Now." It shows the devotion of a lover, thinking about their partner throughout the day and wishing only the best things to come their way. The song received much commercial success, even becoming Franklin's biggest hit in the United Kingdom.
"I Second That Emotion" was written and released in 1967. The title is a malapropism of the phrase "I second the motion," which means to show agreement or support to someone or something. In the context of the song, the singer is saying he wants no part in a fling, but if the woman changes her mind and falls in love, he "seconds that emotion." The song peaked at number 4 on the US Billboard Hot 100 chart.
Along with songwriter Sylvia Moy and producer Henry Cosby, Stevie Wonder penned the song "I Was Made To Love Her" with the help of his mother, Lula Mae Hardaway. As the title denotes, Wonder sings of finding purpose in love and commitment. The song peaked at number 2 on the Billboard Pop Singles chart when it was released in 1967.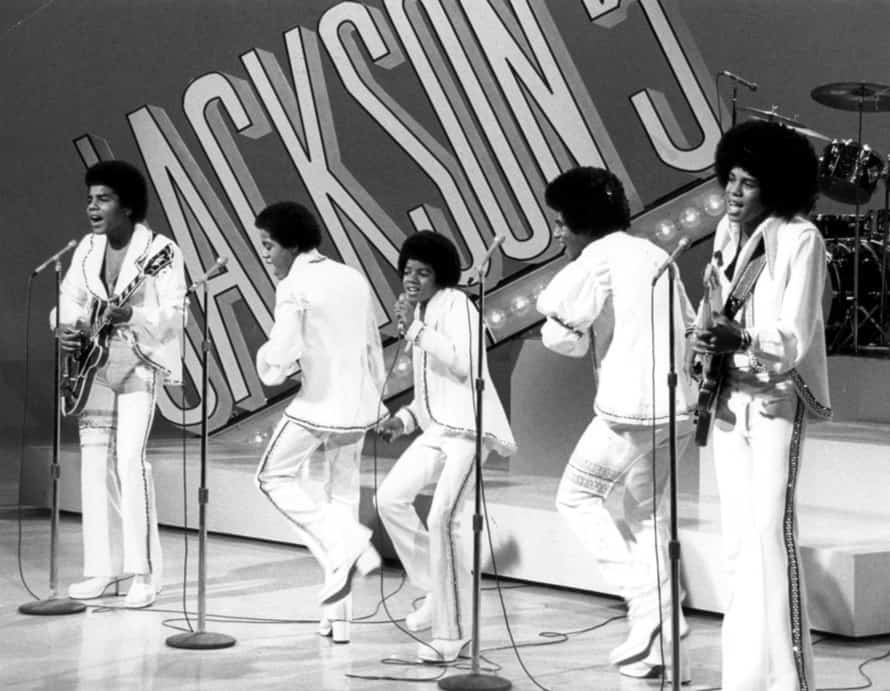 Michael Jackson credited "I'll Be There" as the song that cemented The Jackson Five's career and showed the public their potential and range beyond bubblegum pop. The lyrics speak of helping each other overcome challenges and building a life together based on mutual respect and joy. "I'll Be There" sold 6.1 million copies worldwide and was The Jackson Five's last number one hit as a group on the Hot 100 chart.
Kim Weston, after having a solo career with minor hits, rose to fame after recording "It Takes Two" with Marvin Gaye. The song declares that things in life, such as love and dreams, are better when done with another person. "It Takes Two" peaked at number four on the Billboard′s Soul Singles chart and number 16 on the British singles charts, making it Gaye's first major hit in the United Kingdom. It's one of the best Motown wedding songs to play at your wedding.
"Let's Get It On" is Marvin Gaye's most successful single under the Motown record label; likewise, it is also one of his most popular. The phrase "get it on" is an informal way of referring to making love; according to his co-writer and producer Ed Townsend, this song was Gaye's plea for sexual liberation. The song's sexual nature gave Gaye the reputation of a sex symbol.
The lyrics of Al Green's 1971 release "Let's Stay Together" are full of romance and promises of commitment, making it perfect to use as an inspiration for your own vows. "Let's Stay Together" is one of Green's most commercially successful songs, peaking at number one on the Billboard Hot 100 chart and being chosen as the number one R&B song of the year of its release by Billboard.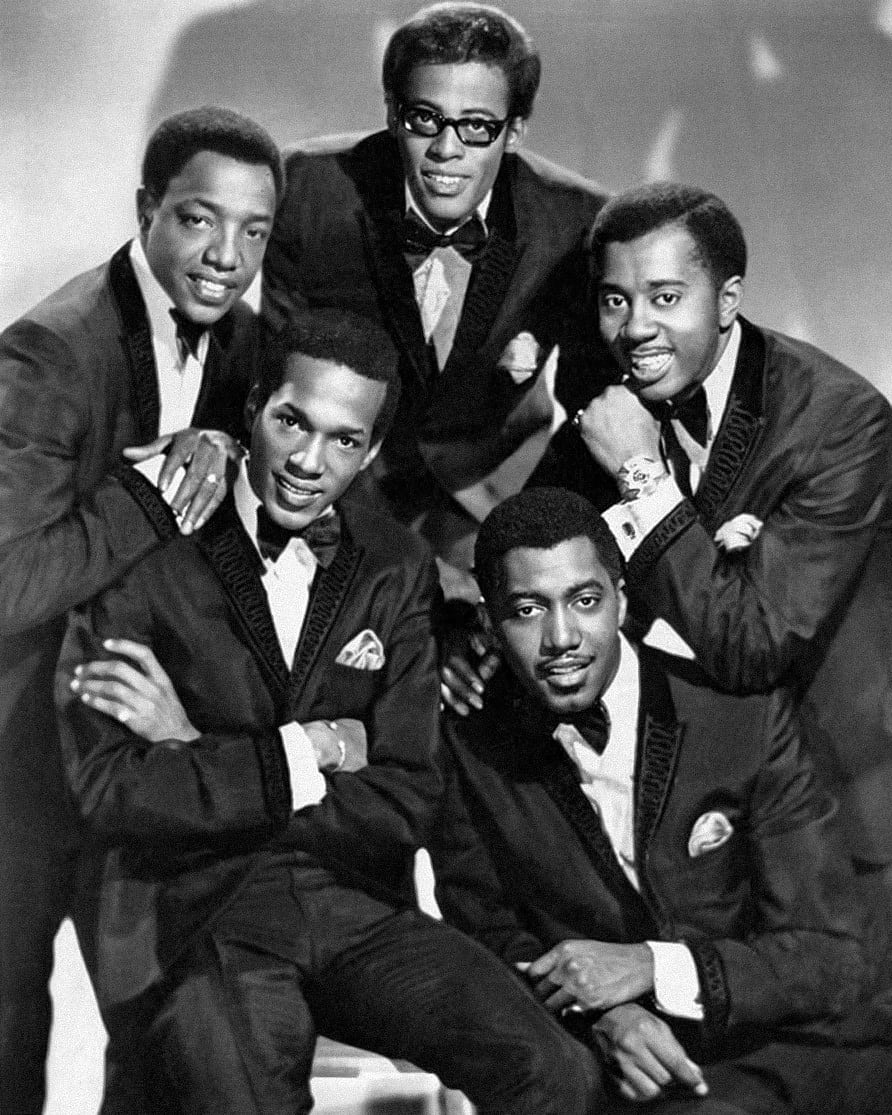 The Temptations is an American vocal group that worked under the Motown record label during the 60s and 70s. Their music was pivotal to the evolution of R&B and soul. "My Girl" was released in 1964 and written by Ronald White and Smokey Robinson. Robinson penned the lyrics while inspired by his wife. The song speaks of happiness and contentment in the presence of their lover; as long as a man has his girl, he has no need for anything else.
Mary Wells was a singer from the Motown record label who helped define and popularize the label's signature sound. Her consecutive hits, including "My Guy," earned her the title "Queen of Motown" until her separation from the label. The song's lyrics tell the story of a woman who turns away advances from other men, vowing her loyalty to her boyfriend, who makes her happy. It peaked at number one on the Billboard Hot 100 and charting in multiple countries as well.
"Rescue Me" was Fontella Bass' most well-known and successful song, reaching number four on the Billboard Hot 100 chart and number one on the R&B chart, staying there for four weeks. The song is about needing your partner by your side to take away your loneliness, and wanting their love and presence.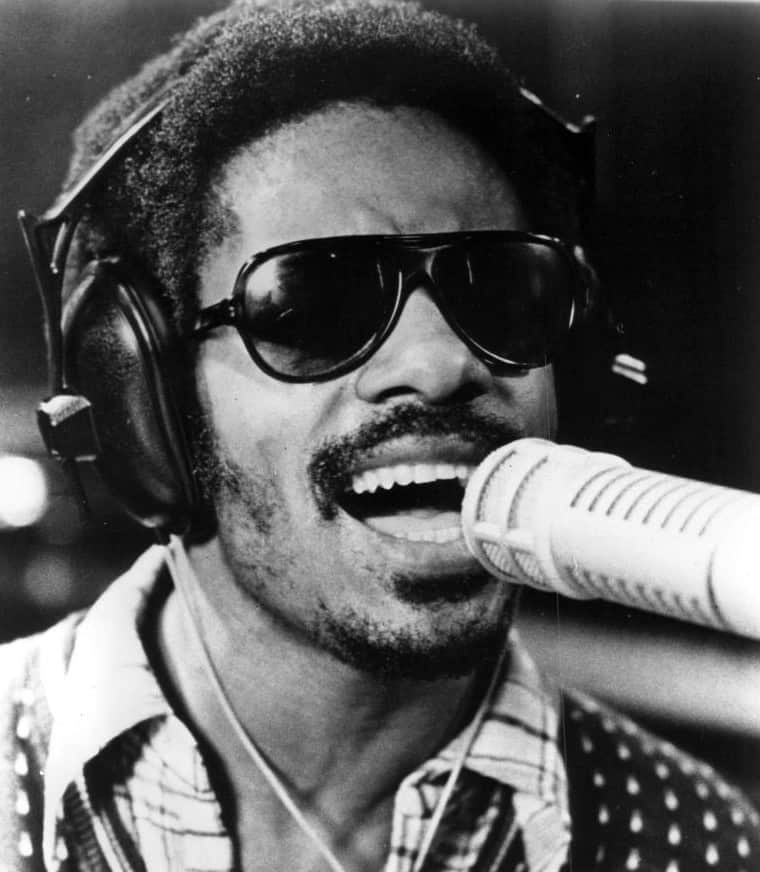 Stevie Wonder's "Signed, Sealed, Delivered (I'm Yours)" was released in 1970, then spent six weeks sitting at number one on the U.S. R&B chart. This was Wonder's first self-produced song and the first recording to feature his all-women backup singing group. The song is about a man who goes back to the woman he truly loves after spending some time away.
Sam Cooke released "Wonderful World" in 1960, charting in the Billboard Hot 100 at number 12. In Peter Guralnick's "The Triumph of Sam Cooke: Dream Boogie," Lou Adler and Herp Albert, co-producers of the song, stated that "the theme [is] that neither knowledge nor education can dictate feelings, but that love "could make the world a wonderful place.""
Percy Sledge's "When A Man Loves A Woman," released in 1966, has been re-recorded by multiple artists, such as Bette Midler and Michael Bolton. After its original release, the song reached number one on the Billboard Hot 100 chart and the R&B singles chart. The lyrics show the extent of a woman's effects on a man in love, "When a man loves a woman / Can't keep his mind on nothing else / He'd change the world / For the good thing he's found."
The Supremes was an all-female vocal group signed under Motown records. As with other artists in the same recording label, most of their hits were produced by the Holland–Dozier–Holland team. "You Can't Hurry Love" was released in 1966, and its lyrics talked about how love should not be rushed; love does not come easy, and you have to be patient and give it time.
"(Your Love Keeps Lifting Me) Higher and Higher" was released by Jackie Wilson in 1967. Wilson was referred to as "Mr. Excitement" due to his energy, stage presence, and ability to electrify a crowd. The song talks about how love pushes and encourages you to be the best version of yourself. The song went on to top the R&B chart and peak at number six on the Hot 100 chart.
Other Motown Weddings Songs to Play At Your Wedding
For Once In My Life – Stevie Wonder
Stop! In The Name Of Love – The Supremes
You Are The Sunshine Of My Life – Stevie Wonder
You've Made Me So Very Happy – Brenda Holloway
Do You Love Me – The Contours
Dancing In The Street – Martha Reeves & The Vandellas
My Cherie Amour – Stevie Wonder
Reach Out, I'll Be There – The Four Tops
Ain't Nothing Like the Real Thing – Marvin Gaye & Tammi Terrell
Heat Wave – Martha Reeves & The Vandellas
You Keep Me Hanging On – The Supremes
Where Did Our Love Go – The Supremes
It's The Same Old Song – The Four Tops
The Way You Do The Things You Do – The Temptations
You've Really Got A Hold On Me – Smokey Robinson & The Miracles
Just My Imagination (Running Away With Me) – The Temptations
What Becomes of the Brokenhearted – Jimmy Ruffin
Get Ready – The Temptations
Ain't Nothin' Like The Real Thing – Marvin Gaye & Tammi Terrell
Ain't Too Proud To Beg – The Temptations
Can't Help Falling In Love – Elvis Presley (Motown Cover)
The Tracks of My Tears – Smokey Robinson & The Miracles
Nowhere To Run – Martha Reeves & The Vandellas
You Can't Hurry Love – Phil Collins (Motown Cover)
Ooo Baby Baby – Smokey Robinson & The Miracles
Shotgun – Junior Walker & The All Stars
Bernadette – The Four Tops
It's A Shame – The Spinners
Ain't That Peculiar – Marvin Gaye
Baby Love – The Supremes
What is Motown?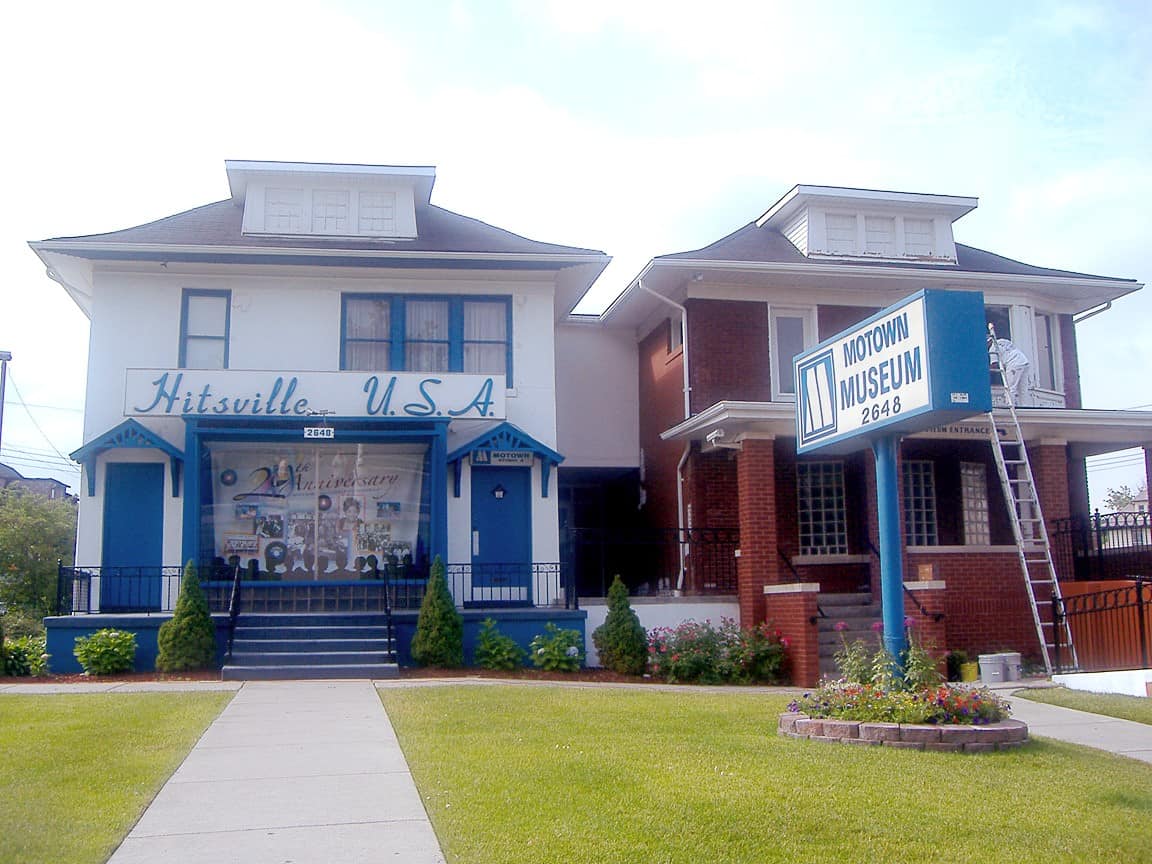 The Motown sound is a distinct blend of pop and rhythm and blues popularized during the 60s by the Detroit-based record label "Motown Records." It was founded by Berry Gordy Jr. on January 12, 1959, and was originally called Tamla Records.
The name "Motown" is a portmanteau of the words "motor" and "town," an homage to the car manufacturing industry in Detroit, where the label was headquartered. Motown has become an informal name for the city itself.
Production of Motown songs often used large bands, organs, and strings to create a powerful rhythm, layers of instrumental sounds, and catchy hooks. With that said, Motown has four signature characteristics:
Emphasis on strings and horns
Pop-influenced vocal styling with a chorus reminiscent of gospel
Powerful and consistent four-beat drum tempo
Intricate chord changes and refined melodies
A tight-knit group of session musicians, the Funk Brothers, was integral to the production of Motown recordings. The group consisted of various keyboardists, guitarists, percussionists, drummers, and bassists; together, they would perform the "band" or instrumental tracks that are often recognized as the signature sound of Motown.
Motown was the most well-known record label which produced soul music, amassing a net worth of $61 million. It was also one of the most flourishing Black-owned independent record companies and businesses in general. Its influence was pivotal to the racial integration of popular music, as the music of Motown found crossover success.
This success was, in part, owed to Gordy's vision for the music he wanted his record label to put out. Despite American society being highly segregated and discriminatory at a time, Gordy stated in a 2016 interview with The Telegraph that "I wanted songs for the whites, blacks, the Jews, Gentiles… I wanted everybody to enjoy my music." This reflected not only in the universality of Motown's sound, but also in workplace practices, such as hiring multi-racial staff.
Renowned and successful artists managed by Motown and affiliate labels include The Supremes, The Jackson 5, The Four Tops, Marvin Gaye, The Miracles, Stevie Wonder, The Marvelettes, The Temptations, The Velvelettes, and Chris Clark.
Over the years, Motown Records has experienced numerous acquisitions, relocations, and disputes. Most notably, the Detroit Riots of 1967 which saw black residents of Detroit rally against the city's police department, and the departure of the Holland-Dozier-Holland trio which wrote and produced many of Motown's early hits. Motown records also ventured in the film and television production industry.
In recent years, Motown has seen a revival and relaunch after a change in affiliation and leadership. Its 60th anniversary was celebrated in 2018 by reissuing various albums. In September 2020, Motown UK was launched.
Final Thoughts
The Motown sound, due to its signature horns, strings, and gospel-like vocals, can be a perfect addition to your wedding playlist. Timeless hits from The Supremes, Marvin Gaye, Stevie Wonder, and other artists can be fitting for touching processional music, upbeat recessional music, and lively music for your reception.