Weddings in and of themselves are emotional affairs; seeing two people declare their love and commitment for each other is very moving. The sentimentality of weddings increases exponentially when it is a close relative, such as your sister, tying the knot.
Below are 32 examples of quotes you can use in your wedding speech for your sisters wedding.
Generally, wedding wishes for sisters are affectionate, nostalgic, and loving in nature. You may personalize it further by including an anecdote, a joke, or a reference to something you both love.
Sister Wedding Speech Quotes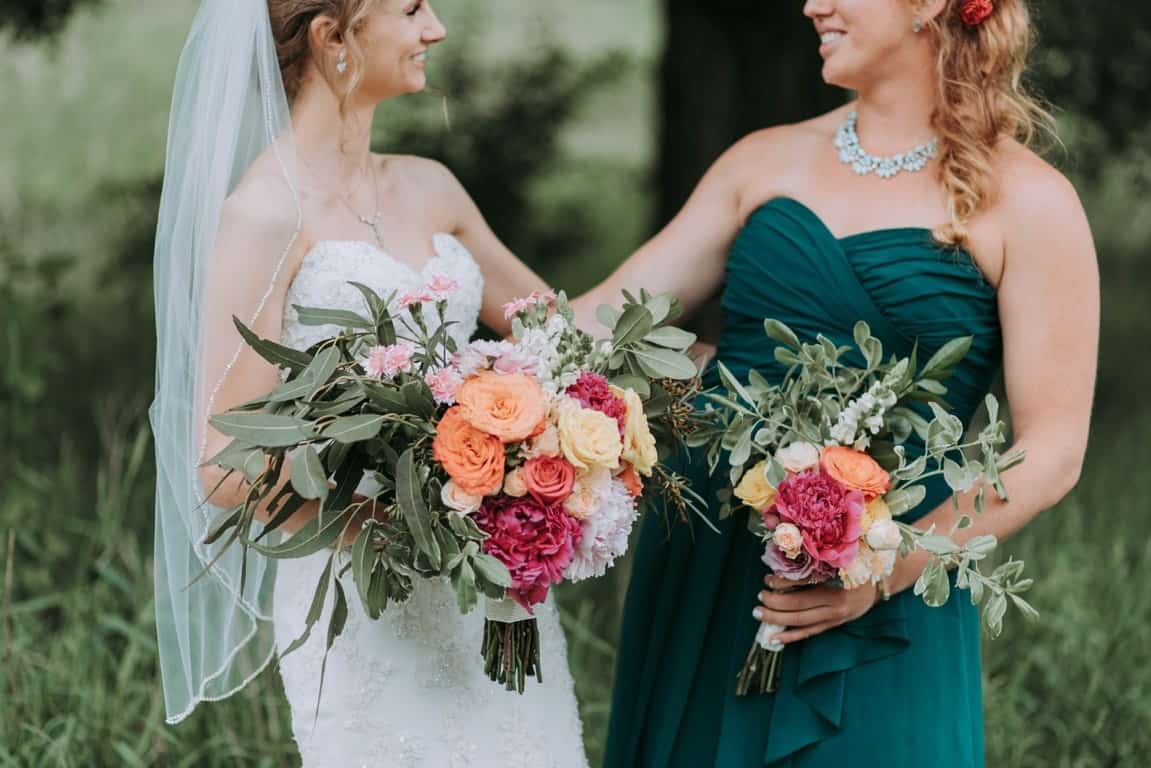 1. "You have been nothing but the most supportive, most caring, and most loving sister anyone can ask for. Because of this, I have no doubt you will be just as amazing as a wife. Congratulations to the two of you!"
2. "Dear sister, I am so happy and so proud to see you marry the love of your life. May you have a blessed married life and a bright future ahead."
3. "You are no longer a Miss, but you will always be my sis. I know married life will suit you, but no matter what happens, your family will always be there for you. God bless you both!"
4. "After everything that you've been through, you deserve all of the joy and contentment in the world. Thank you for staying strong and proving to me that with hard work and determination, anything is possible. Congratulations, love birds!"
5. "Seeing you and your partner say your vows with so much love in your eyes is such a sight to behold. Continue putting God at the center of your relationship, and may He bless your marriage."
6. "I have always been jealous of your room at home because it is so much bigger than mine. Now that you're getting married and moving out, I don't know if I still want it — I'll miss you and your presence so much, but I am also very excited to watch you grow and thrive as a married woman. Congratulations, sis!"
7. "Thank you for indulging my habits and encouraging me to go out of my comfort zone. Many of my best memories in life include you in one way or another. Even though having you move out is bittersweet, I know that you have so much love to give and life to live; despite the distance, I will always be one call away. I love you, sis, and I pray that your marriage will be filled with happiness and love."
8. "To the best sister and brother-in-law, may your life as a married couple be full of blessings, happiness, and adventures. Most of all, may your love blossom and thrive over the years. Congratulations!"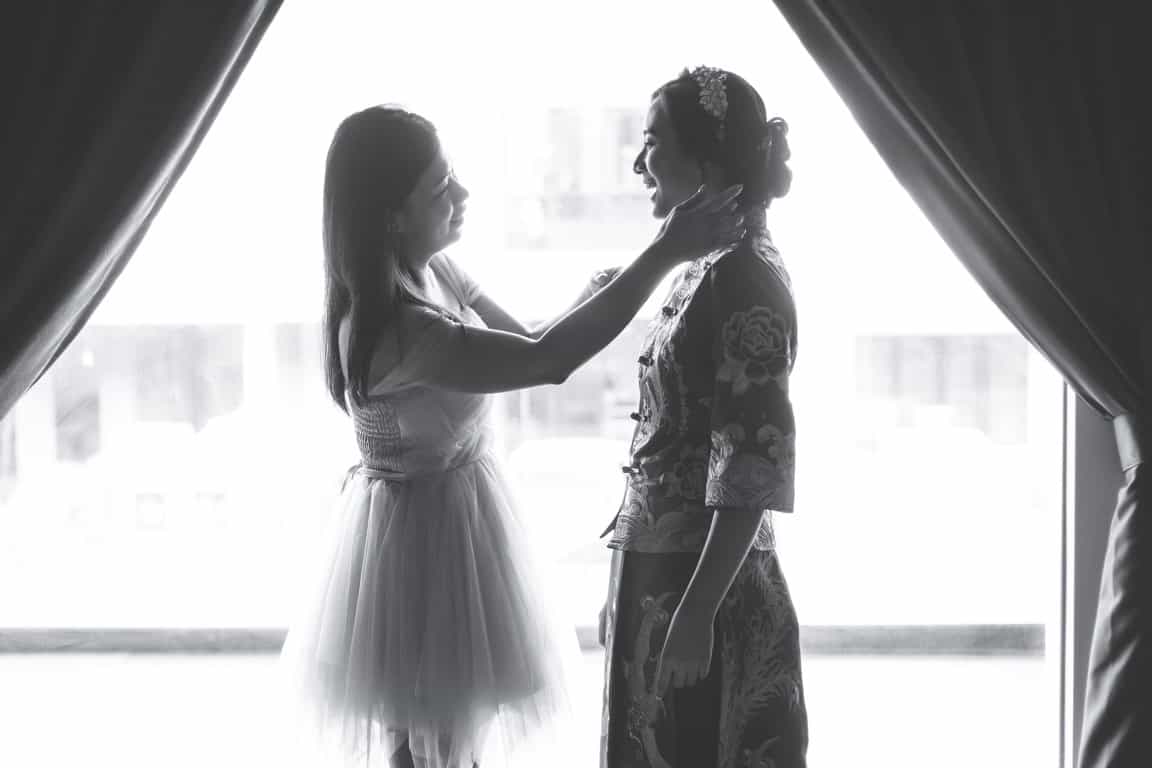 9. "My lovely sister, since the beginning, you have always put our family first. Now, the time has come for you to start your own family. I know you will be an amazing mother, wife, and woman; we will be there for you every step of the way. Congratulations, and I can't wait to see what the future has in store for you!"
10. "We have been there for each other since the beginning. I cuddled you whenever you had a nightmare, held your hair whenever you threw up after a party, and helped you with your Algebra and Chemistry homework. Watching you become the woman you are today makes me the happiest and proudest sibling ever. Congratulations on your special day, and I pray that this is the start of a bountiful life."
11. "My sister, I will forever be honored that you trusted me enough to be your maid of honor. Helping you plan this wedding and grow into the woman you are today has been one of the biggest pleasures of my life. Congratulations, love, and I hope all the blessings come your way!"
12. "May today be the beginning of a happy, healthy, and heavenly marriage. I wish my lovely sister and her spouse nothing but the best. Congratulations!"
13. "As my sister's favorite song goes, this is the start of something new. May you always make each other's world brighter. Congratulations on your special day!"
14. "I remember when we were younger, we used to look at wedding gowns online together and imagine our future weddings. I'm so glad that you get to have your dream wedding with the love of your life. It's what you deserve. I love you so much!"
15. "From the moment dad bought you a Baby Alive doll, I knew you would be such a great mom; you have tirelessly taken care of me, just as you took care of that doll. I cannot be happier to see you be closer to your dream. I can't wait to be an uncle and spoil my nieces and nephews. I love you, sis, and may today be the start of everlasting happiness."
16. "The bride is the most beautiful woman with a heart of gold. I am so proud that you are my sister. May you and your partner always be kind, respectful, and loving to one another. I pray that God showers your union with blessings and good tidings."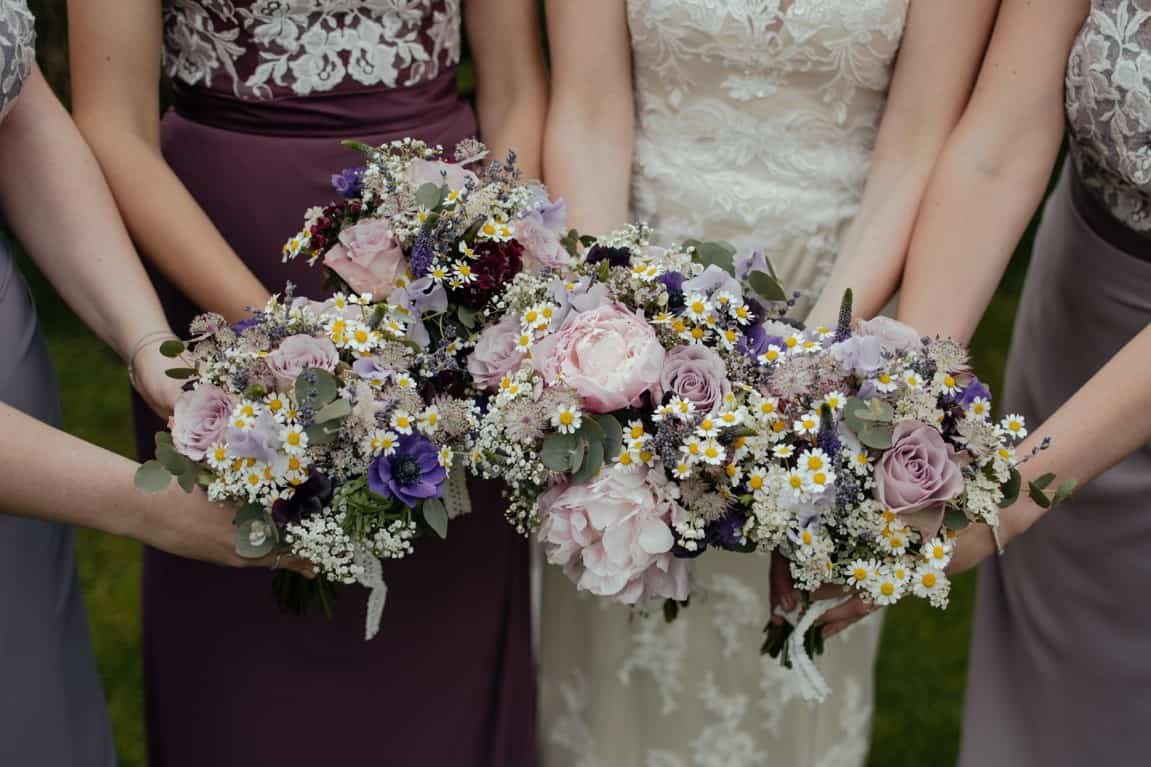 17. "My love and admiration for you grow deeper every day. I am constantly in awe of your grace, beauty, wit, and composure. Your partner is so lucky to have you, as much as you are so lucky to have them. I wish you all the best and that God gives you the strength and determination to overcome all the challenges that will come your way."
18. "If I didn't believe in love before, watching my sister and her partner get married in their dream destination will make me start wholeheartedly believing in it. You are truly perfect for one another. I used to think that soulmates are just clichés, but I genuinely think you are each other's soulmates. May your marriage be filled with one adventure after another, and that you make only good memories from here on out."
19. "You two make such a gorgeous couple! We all know that married life is full of surprises — you never know when the next one is going to hit. I pray that whatever lemons life will give you, you can work through them together and come out stronger. Cheers to a prosperous and blissful life!"
20. "Welcome to married life, sister. May it be what you've always envisioned it to be. I pray that your married life will be in a constant honeymoon phase. Always remember that mom, dad, and I are just a message away and that we love you with all our hearts."
21. "My baby sister is no longer a baby. It feels just like yesterday when we would get mad at each other if we used the blue shell on each other in Mario Kart. I could not be any prouder than I already am at how much you have grown and matured. I love you so much and may married life treat you and your partner kindly. I wish you two all the best. Congratulations!"
22. "The journey ahead is long and full of twists, but I know your relationship is strong enough to weather any problem. When times get rough, just remember what made you fall in love with each other. We are always here by your side, constantly rooting for you two and supporting you. You deserve all the blessings in the world and may the Lord's kindness bring them your way."
23. "Congratulations to the newlyweds! May this new chapter of your lives be filled with love, blessings, and fortune. May God guide you towards everlasting love. I love you both!"
24. "I have never seen two people more in love than my sister and her partner. My dear sister, I pray that every day in your married life, you find a new reason to fall in love with each other over and over again. I hope that all your dreams come true, and happiness will be a constant in your relationship. Congratulations!"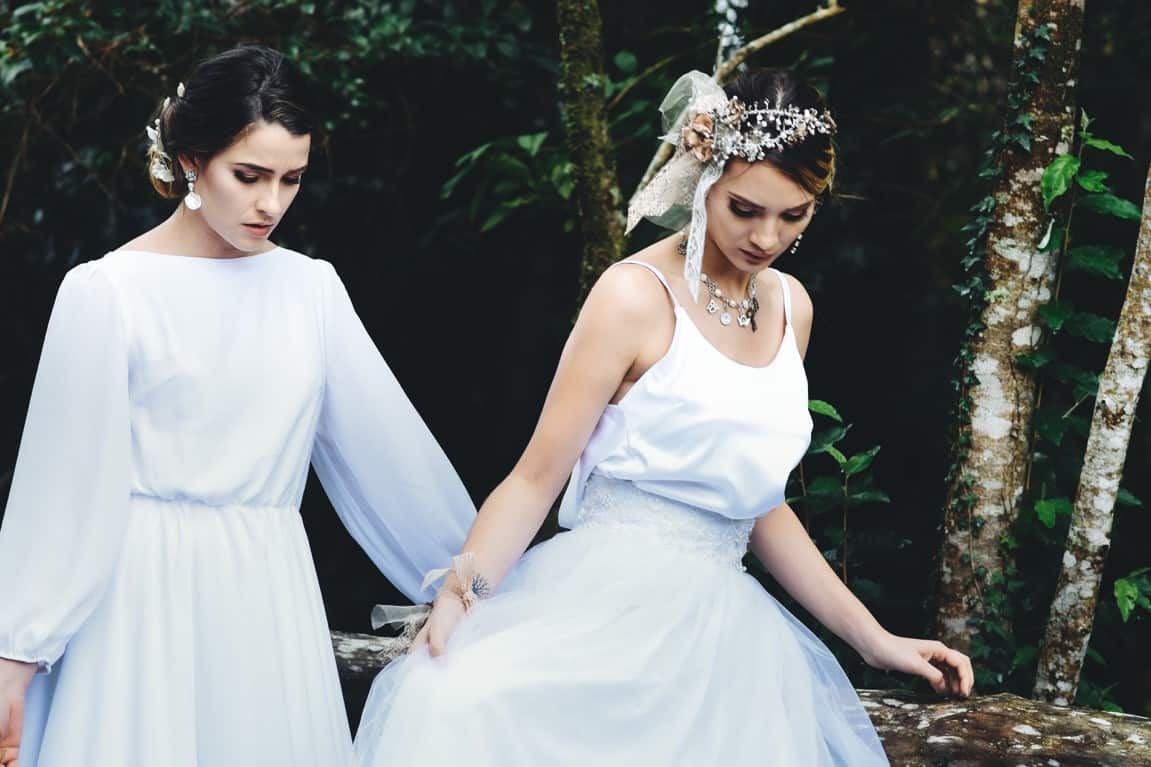 25. "To my best friend and sister, I could not put into words how delighted I am that you have found your match. May your love guide you on the never-ending journey that is married life. I pray that all the blessings will come your way. Congratulations on having the perfect wedding!"
26. "Congratulations, big sister. Thank you for always being there for me, for endlessly offering a shoulder to lean on when I needed it. You are the best sister anyone could ask for, and I feel content knowing that my future nephews and/or nieces will grow up with unwavering love and support. May married life treat both of you tenderly, and I hope that blessings will consistently come your way."
27. "I know I don't say it enough, but dear sister, you are one of the most important people in my life. I love you more than you can ever imagine. I am so happy that you finally get to be with the one you love. I pray that over the years, your love for each other grows and grows. Congratulations, sis!"
28. "Throughout the years that I've known you and your partner, I've seen that you two bring out the best in each other. You are the happiest in the other's presence, and you complement each other. More than anything, it's inspiring to see such love exist and prosper. May this happiness last you a lifetime, and that your marriage be strong and overflowing with blessings."
29. "I can't believe I'm standing here today, in front of all of you, giving a speech at my little sister's wedding. My little sister's wedding! I finally understand what parents mean when they say no matter how old you get, you will always be our little angel. To our angel, may God always be with you and your partner; may He grant you blessings; and most importantly, may He help you achieve marital bliss. I love you so much, and congratulations on your special day!"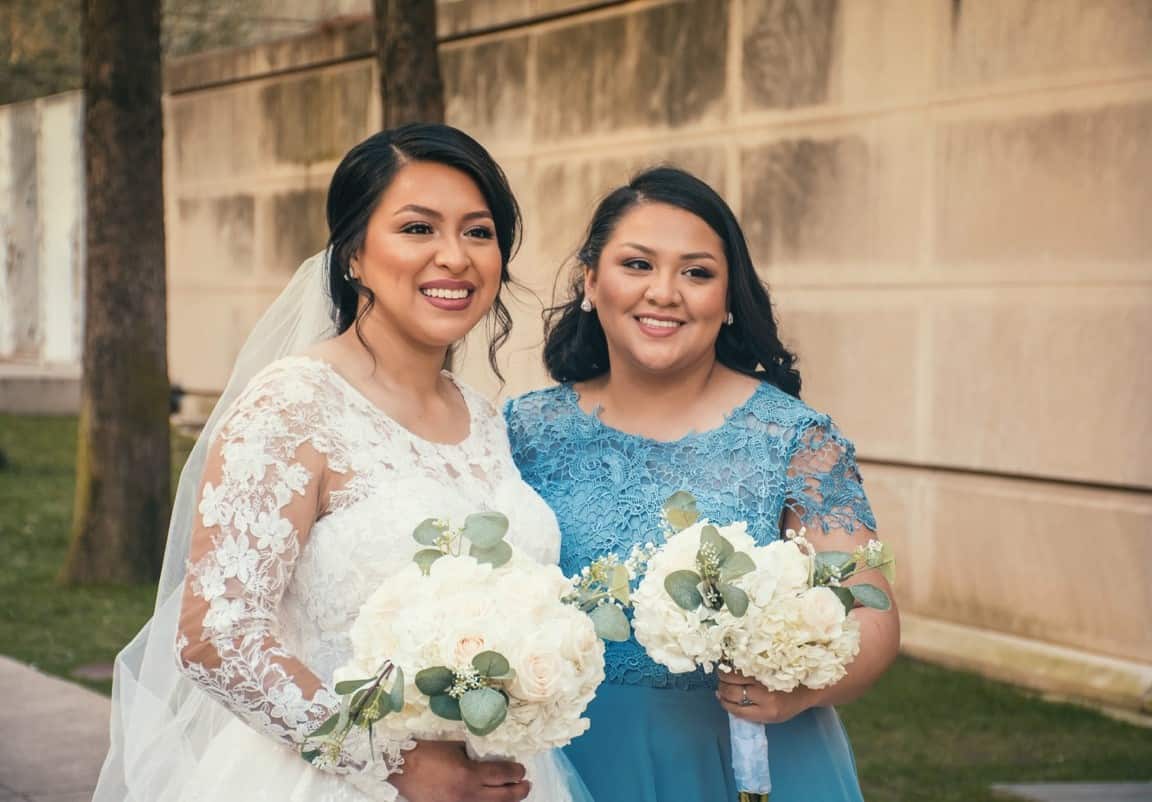 30. "Time and time again, you tell me that love will eventually win. It will always find a way, regardless of time, distance, and other hindrances. Today, watching you and your partner get married, love has finally won. Congratulations, dear sister, and I give you my best wishes!"
31. "To be honest, I was worried that our family wouldn't be the same once you get married. I was scared we'd lose touch, especially since you're moving to another state. However, listening to "Love Can Build A Bridge" play as the processional began, I realized: yes, our family has changed, because it got bigger. My heart feels fuller just thinking about it. Congratulations on the lovely wedding, sister, and I wish you all the best this world can give.
32. "To my dearest sister: may married life make you feel happy and safe. May your marriage thrive and teem with joy, blessings, and adventures. I love you so much, and congratulations!"
Final Thoughts
Seeing your sister get married is an emotional event that could leave you misty-eyed. You may be asked to make a speech at the reception or write a card containing your wedding wishes. Regardless, the tone of wedding wishes is usually nostalgic and tender. You can use our sister wedding speech quotes as given, or edit them and personalize to your own taste, such as adding a personal story, inserting some humor, or making a reference to something you both love.