A destination wedding is the epitome of adventurous love. There's no harm in getting married in a far yet scenic location for as long as you're fully aware of the pros and cons of destination wedding.
In summary, the pros include:
Getting an effortlessly beautiful wedding
Complete wedding package
Wedding that doubles as a honeymoon
Memorable celebration that can be affordable
Can be affordable
Less stressful
The cons:
Fewer guests
Legal difficulties
Difficulties of long-distance planning
Extra burden on guests
Language Barriers
What is a Destination Wedding?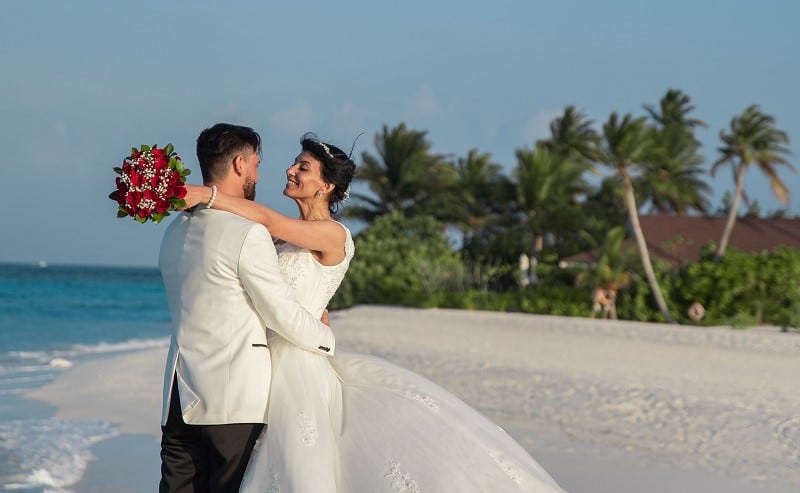 A destination wedding is a wedding where the ceremony and reception are held in a vacation spot. The location is usually very far from the hometown of the couple and may be local or abroad. Opting for a destination wedding instead of a traditional one can help a couple save money while still having their dream wedding at a scenic yet idyllic spot. All they need to do is to set up a simple altar and a few chairs, and they're all set. However, there are still costs incurred when the wedding party is flown out.
There's no fixed size to destination weddings. Some couples prefer to have only a handful of guests. Others go all-out and invite everyone to fly out. There are even couples who turn the wedding into a weekend affair and host multiple parties in the span of two to three days. As such, the wedding packages for destination weddings may vary in terms of price.
Pros and Cons of Destination Wedding
Effortlessly Beautiful Wedding
As the name suggests, a destination wedding is held in a gorgeous location with a scenic view. It's not your ordinary altar wedding because the backdrop can be sprawling mountains, glittering beaches, and more. With such a beautiful location, you can only imagine how beautiful the wedding photos will turn out to be. A destination wedding can be quite affordable because you get a beautiful wedding venue without spending a lot on the decorations to spruce things up and leave a lot of the set design up to mother nature.
Complete Wedding Package
The wedding industry is very competitive. There's a sector that specializes in destination weddings, and the best part is that their packages take care of it all. These experienced wedding coordinators have a network of vendors that can help them make your destination wedding dreams come true.
The coordinator will be in charge of your tickets, lodging, catering, flowers, minister, wedding cake, catering, program, and more. Their packages are designed so that the couple won't have to think about anything else except the wedding itself. Since there are different destination wedding packages available in the market, make sure to do your research. Pick a destination you like and compare the prices, perks, and customer reviews.
Doubles As A Honeymoon
You can easily turn your destination wedding into a honeymoon. You can schedule the wedding over a weekend. Your guests may leave early while you can stay behind for a few days and then tour the rest of the location. If it's a beach destination wedding, your honeymoon may include activities like snorkeling, diving, and more. You can also engage in sports, go shopping, tour nearby tourist spots, etc. You and your partner can spend some quality time together before you head back to the real world. If you do plan on doing this, make sure you select a destination that offers a wide range of activities you can enjoy during your honeymoon.
This is a smart way to save up on your honeymoon expenses. This means you'll only purchase a set of round-trip tickets. You can even stay in the same hotel and some hotels offer exclusive discounts whenever you extend the duration of your stay. Plus, you get to ride on the post-wedding high for as long as you can.
Memorable And Extended Celebration
A destination wedding is guaranteed to be a memorable experience for your guests. They'll experience a beautiful location that will surely be imprinted on their minds for the years to come. Since it's a far-off location, destination weddings are usually weekender affairs so you can provide a short vacation to your guests. You can even organize activities that suit your destination, like hiking, snorkeling, scuba diving, and more.
Can Be Affordable
Some couples opt for destination weddings because they can be more affordable than regular, in-town weddings. Destination weddings are usually held outdoors, so the venue rental is cheaper. Couples can pick a random, idyllic plot of land that overlooks the mountain and then turn it into their venue with a few decorations and a couple of chairs. The same can be made for the reception hall.
Another way to cut down on costs is to trim the guest list. Not everyone has the luxury to fly out for a weekend and spend on tickets, lodging, and outfits. Fewer guests mean the couple can save some money by booking a smaller catering package, sending out fewer invitations, making fewer gift bags, and more.
Less Stressful
Destination weddings can be less stressful for the couple, as many resorts and venues offer all-inclusive packages, which can make planning easier and less time-consuming.
However, there are some cons too…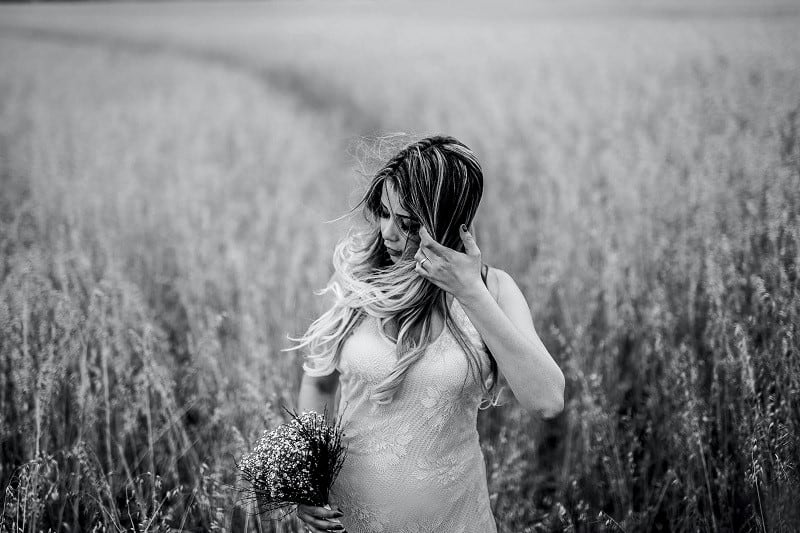 Expensive
Destination weddings can be both cheap and expensive. The price depends on factors like guest list size, duration of the wedding, and more. Destination weddings can be cheap if you work hard to make them cheap, but most destination weddings become expensive because of the accumulated costs and grandeur of the location. Overseas locations will cost a lot in terms of airfare for the couple and the wedding party. That means spending more on hotel rooms and tourist activities.
Fewer Guests
Destination weddings make it difficult for guests to attend because it's too far and expensive. That's fine if you want to cut down the guest list or omit awkward family relations, but it can be sad if the special people in your life can't make it.
Even if your closest friends and family have the resources to attend your wedding, there's still no guarantee that they'll be available on the weekend of your special day. It's also impossible to arrive at a wedding date that will cater to everyone.
Legal Difficulties
It's very difficult to attain a marriage license in a foreign land, especially if you're not a resident there. Even if you plan to get the marriage license from your hometown, it's still challenging to work out the details long-distance. The entire process is easier when you have a coordinator. Another tip is to get the marriage license beforehand and then just perform a ceremonial wedding, but that can diminish the authenticity of the event.
You can also expect some problems that can hinder you, like the language barrier and local regulations.
Extra Burden On Guests
Destination weddings can get expensive, especially if your chosen location is far away from home, which is why the airfare, hotel costs, and other travel costs are usually shouldered by the guests.
If you plan on having a destination wedding, it's advisable to send out the save-the-date at least 9 to 12 months before the actual wedding.
Long-Distance Planning Is Difficult
There are so many hiccups to organizing a destination wedding. For one, you need to remember that the photos in the brochure or website may be very different from real life. Their advertisement materials will only show the best bits of the location, which means that you need to conduct thorough research to get the real picture. For example, the brochure might show you a scenic mountain view for your wedding but not tell you that the spot is only accessible by hiking for two hours.
The best thing you can do is to hire a coordinator and then have him inspect the location himself. See if it's a venue fit for your guests. Aside from being beautiful, it must also be comfortable. You can even conduct video calls so that you can see the place for yourself. You can also fly out, but that may rack up your travel fees.
Language Barriers
Communication may be a challenge in a foreign country where the language spoken is not the same as the couple or their guests, which can cause confusion and stress.
Summary
You should weight pros and cons of a destination wedding before deciding if it's right for you. You and your partner need to assess these factors. You also have to consider the convenience of the wedding to the guests to ensure that everything goes according to your plan. Most importantly, don't be afraid to reach out to seasoned destination wedding planners, so you don't have to think about anything else except the wedding itself.