For the hopeless romantics, their idea of a dream wedding is a ceremony on the beachfront as the waves splash meters away. However, it can be intimidating to plan, especially if it is overseas. You need to do a lot of research to determine a feasible budget and stay within it.
If you are wondering how much a wedding in Bali costs, you can elope for as low as $1,000 (Rp 15,048,300).
However, you may spend around $10,000 (Rp 150,483,000) for a traditional wedding—accounting for catering, coordinating, personal styling, and other wedding-related aspects.
Below is a more detailed analysis of the cost of a wedding in Bali, exploring the price of each aspect, from photography to insurance and everything in between.
Bali Wedding Cost Table
Aspect
Range of Average Cost
Wedding Venue
$1,000 to $7,000
Catering
$20 to $100 per guest
Wedding Planner
Around $1,000 for a wedding planner
Around $600 for a coordinator
Photography and Videography
$1,000 to $3,000 for photography
$1,500 to $4,000 for videography
Wedding Attire and Styling
Around $1,900
Flowers and Decorations
$500 to $1,000
Entertainment
$500 to $2,000
Accommodation
$50 to $500 per night
Transportation
At least $300
Legal Aspects
$700 to $1,500
Wedding Insurance
1% to 2% of the total cost
Miscellaneous
An extra 10% of the total budget
Wedding Venue in Paradise
Bali is renowned around the world for a reason; it has pristine beaches, luxurious resorts, serene gardens, and everything in between. As such, the venue will be one of the biggest contributors to the cost of a Bali wedding.
The cost of a wedding venue in Bali ultimately varies based on location, exclusivity, guest capacity, and the inclusions of their packages. In general, it ranges from $1,000–$7,000 (Rp 15,048,300–105,338,100).
Do not forget to ask the staff what services are included before you ask for a quote. Some venues offer coordination services, photography, officiant, and more.
Catering: A Culinary Feast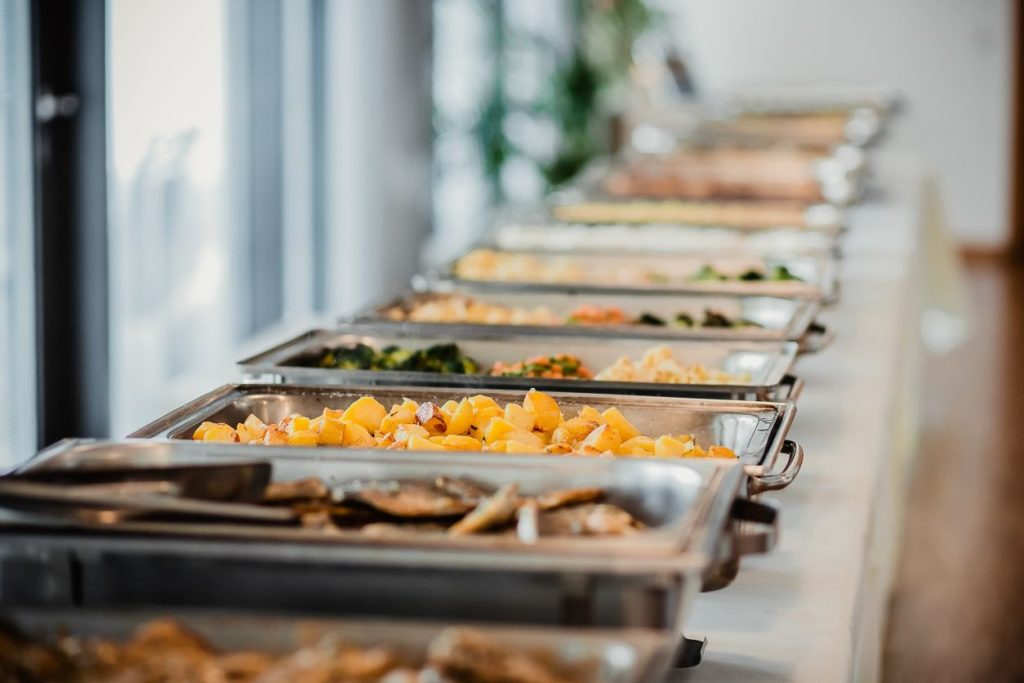 Another significant chunk of your Bali wedding budget will come from catering expenses. Feeding your guests can get expensive, depending on the complexity of the meals and how many courses you want to serve.
Do not worry; Balinese wedding caterers are versatile. They can serve you local and traditional cuisine. However, if you prefer international delicacies or familiar meals, they can also prepare those.
More budget-friendly options come as low as $20 (Rp 301,420) per guest. As you make your menu more complex and lavish, you may be looking at $40–$100 (Rp 602,840–1,507,100) per guest.
Wedding Planner: Your All-in-One Guide
Planning a destination wedding can be tough work, but you might be second-guessing the necessity of a wedding planner because of how much it will add to your Bali wedding costs. However, their local expertise and connections will significantly make the process easier.
It is worth stating that, in some cases, a wedding planner will not be necessary. If you have already secured a venue and most of your vendors, then you should consider hiring a wedding coordinator instead.
Most fixed packages for a wedding planner in Bali start at $1,000 (Rp 15,048,300). However, the price can increase—or decrease—depending on how much work they will do, how many guests you have, and other factors.
Meanwhile, the average cost of a Bali wedding coordinator is around $600. If you need them to bring crew members, that will also incur additional fees.
Photography and Videography: Capturing Your Special Day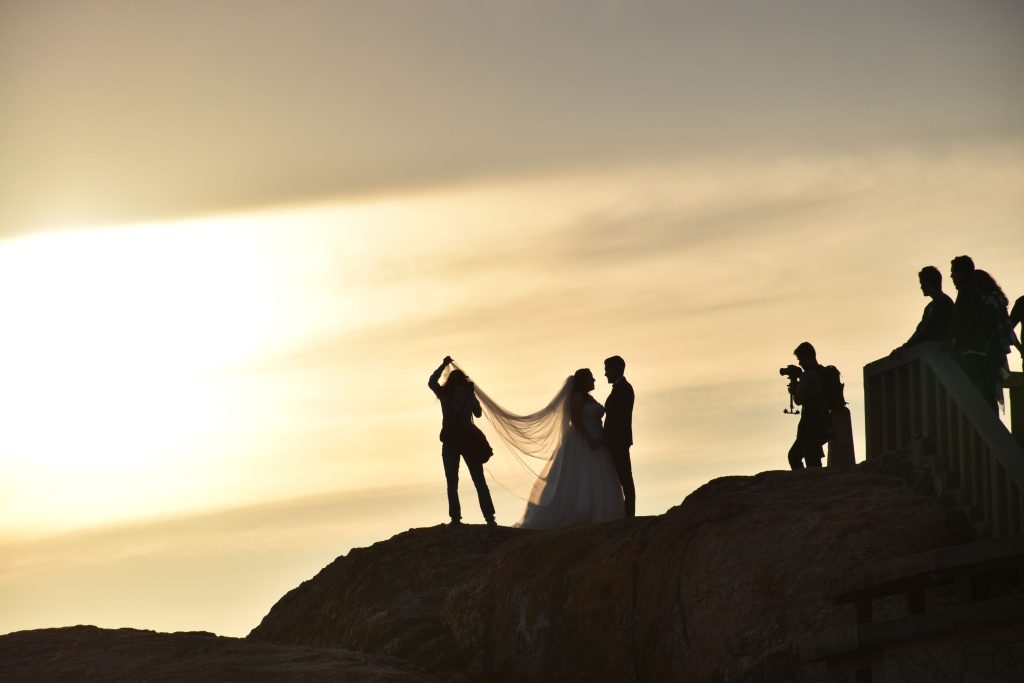 Bali is renowned for its expansive landscapes, breathtaking volcanoes, and gorgeous beaches. Having a talented crew of photographers and videographers will ensure that these views are beautifully immortalized.
For a full day of coverage, wedding photographers in Bali usually charge around $1,000–$3,000 (Rp 15,048,300–45,144,900).
Check with your photographer if they have a videographer in mind; they might recommend someone they have worked with in the past. Either way, videography may add $1,500–$4,000 (Rp 22,572,450–60,193,200) to your Bali wedding costs.
Wedding Attire and Styling: Look and Feel Your Best
On average, brides spend $1,500–$2,000 (Rp 22,572,450–30,096,600) on a wedding dress. Meanwhile, grooms may shell out $200–$500 (Rp 3,009,660–7,524,150) on an off-the-rack suit or tuxedo.
Accessories and additional alterations can add at least $100 (Rp 1,504,830) to your expenses for your Bali wedding.
Additionally, you may want to hire professional hair and makeup stylists to make sure you look and feel your best on your special day. Set aside an additional $100–$200 (Rp 1,504,830– 3,009,660) in your Bali wedding budget for these vendors.
Flowers and Decorations: Embellishing Your Venue
Since you are getting married in Bali, a lot of flowers and decorations are unnecessary; you already have a breathtaking backdrop, and too many embellishments might actually take away from the natural beauty surrounding you.
A tasteful arch, some floral designs, bridal bouquets, and centerpieces may cost you around $500–$1,500 (Rp 7,524,150–22,572,450). However, if you feel like you need more decorations, you may have to add $4,000 (Rp 60,193,200) to your Bali wedding costs.
Entertainment: Creating a Memorable Experience
When it comes to entertainment, music is a fantastic addition to your celebration. It can heighten emotions, raise everyone's energy, and overall make for a more unforgettable experience.
Whether you choose a live band or a DJ and even add local Balinese dancers and entertainers into the mix, you may want to set aside $500–$2,000 of your Bali wedding budget for entertainment.
Accommodation: Your Oasis
At a destination wedding, you need someplace to leave your items, prepare for your day, and rest after the party. Remember, you are not expected to shoulder accommodation expenses for your guests; you only need to worry about yours and your partner's.
A cozy guesthouse may cost around $50 (Rp 752,415). However, if you want to splurge on a luxurious resort, it will cost up to $500 (Rp 7,524,150) per night. Do not feel guilty about opting for more expensive rooms; this is a once-in-a-lifetime event!
Transportation: The Logistics of a Destination Wedding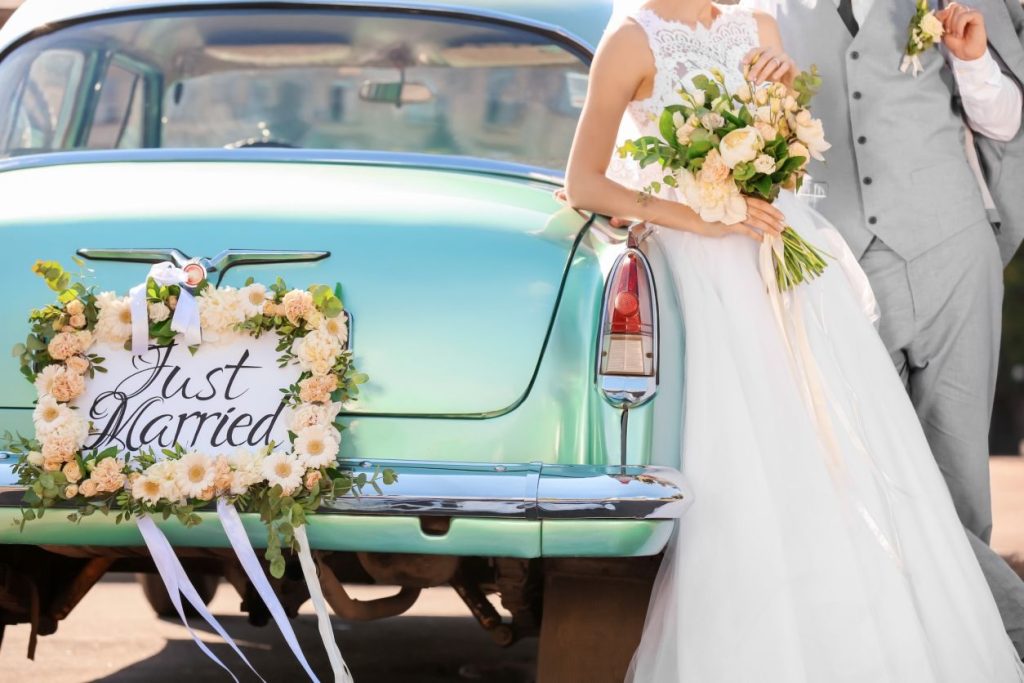 Given that a Bali wedding is a destination wedding, you will face some challenges in terms of transportation. First and foremost: your flight tickets. Prices will vary depending on where you are from, but booking as early as possible will ensure that tickets are as affordable as they can be.
Research the best and cheapest way to get to your venue and accommodation once you land in Bali. It might be by a rental car, taxi, bus, and so on.
In some cases, you may have to provide transportation for your guests from the airport or their hotel to your venue. Add $100–$500 (Rp 1,504,830–7,524,150) to your Bali wedding costs for a minibus, shuttle, or car for your guests.
For a bridal car, you can get a sleek limousine or a vintage car for $200 (Rp 3,009,660).
Legal Aspects: Ensuring the Validity of Your Marriage
You must ensure that you comply with local laws; otherwise, your marriage might be null. Depending on your nationality and religious affiliation, you may need to set aside $500–$1,000 (Rp 7,524,150–15,048,300) for paperwork, bureaucratic processes, and so on.
Moreover, an officiant for a Bali wedding costs around $200–$500 (Rp 3,009,660–7,524,150). However, check with your venue or planner first; officiating services may already be included in their package.
Wedding Insurance: A Safety Net in Paradise
Given that a Bali wedding is a significant financial investment, it is best to opt for wedding insurance to protect yourself from unexpected changes, accidents, and contingencies. Examples include vendor no-shows, illnesses, sudden cancellations, extreme weather events, and so on.
The cost of wedding insurance will depend on the level of coverage you want. As such, it is highly specific to each ceremony. As a ballpark figure, expect the cost to be around 1% to 2% of your total Bali wedding costs; for a $20,000 wedding, you might spend $200 to $400 on insurance.
Miscellaneous: Preparing for Contingencies
On the day of your wedding, some unexpected circumstances may arise. Your shoe might break, and you need to buy another pair. You might need to rent an additional shuttle for your guests. You might see a souvenir you want to buy.
Whatever it is, it is handy to have some cash on hand. To be safe, prepare around an extra 10% of your Bali wedding budget for a contingency fund. For a $15,000 wedding, an extra $1,500 will go a long way. You might not use it at all but having it can give you more peace of mind.