Any lady wants an amazing and unforgettable honeymoon night. Some envision their ideal honeymoon night to be gentle and patient, while others desire it to be wild and intense. Either way, if you want to complete this special and romantic moment, a delightful outfit is a must.
Indeed, knowing exactly what to wear on your honeymoon night will define much of the experience. From simple bras and briefs to exotic gowns and robes, there's a near-limitless selection of outfits and garments to explore. However, the best choice will often come down to a few essentials.
In any case, by being thoughtful and deliberate about your outfit's style, your honeymoon night can be much more intimate and exciting. On that, here are some essential garment choices and things to think about when preparing for your honeymoon night:
What to Wear on Your Honeymoon Night: 7 Essential Choices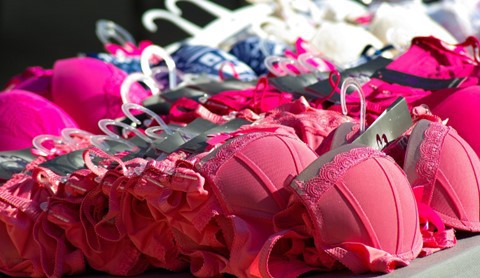 Bra and Panty Set
Convenient, comfortable, and naturally sexy, a good bra and panty set is often the delicate last layer before the climax of your honeymoon night.
While the most modest bra and panty set can already be quite enticing, you can mix and match your set in hundreds of different ways to complement other sensual garments. By doing this, you can suit unique tastes and satisfy any expectations for your honeymoon night.
From tight-fitting thongs with matching see-through bras to strapless white bridal bralettes with laced briefs, your options with this basic yet reliable set of undergarments are as boundless as all the ways your honeymoon night can go.
Babydoll
Babydolls are short, sleeveless nightwear typically made of thin fabrics like chiffon or lace. The main piece of a babydoll is a fitted bodice, usually adorned with embroidery or accessories, that flows down into a skirt ending at either the mid or upper thigh.
Babydolls will highlight your curves and enhance any other garment you choose to wear for your honeymoon night, such as a robe or a cover-up. If you're worried about feeling too bare and cold after a tiring yet satisfying honeymoon night, babydolls are an excellent choice to sleep in.
Alternatively, babydolls can be worn by themselves, with only a thong or panty as an accompaniment. This makes for a racy and alluring honeymoon night outfit to tease and excite your partner.
Chemise
A popular honeymoon night choice, chemises are loose-fitting camisole-like tops normally made of supple fabrics like silk and satin. Because of this, chemises are fantastically comfortable to wear while also being quite sultry.
A classic choice of honeymoon night garment is the white chemise which can bring a bridal and vintage vibe to your honeymoon night. No matter the design or color, chemises are a reliable addition to any honeymoon night outfit.
Cover-ups
Cover-ups are comfortable and loose-fitting garments that look a lot like tunics. They reveal just enough skin to captivate your partner's desiring imagination and, with their loose and flowing design, invoke an elegant and sensual mood for your honeymoon night.
Indeed, cover-ups, especially those made of silk or satin, introduce a layer of excitement and an element of mystique before getting down to the lingerie underneath.
Thus, for the shy yet seductive lady, cover-ups are an excellent complement to a long, gentle, and sensuous honeymoon night.
Nightgown
Nightgowns are long evening gowns that usually end by the knee or ankle. Elegant and sumptuous, nightgowns provide generous coverage over enough skin to preserve a romantic feminine glamor. This makes nightgowns an excellent choice for a bashful lady.
Moreover, because nightgowns are commonly made of soft fabrics, like silk or satin, they feel sensuous and lavish to wear even outside the bedroom. Hence, if you're one to titillate your partner many moments before reaching your bed, then nightgowns will do exactly what you desire on your honeymoon night.
Night Robe
Gorgeously balancing skin and fabric, night robes blend classy glamor and revealing allure. As night robes can be made of very soft fabrics like velvet and silk, they're amazing to wear the evening before and the morning after your honeymoon night.
Night robes also come in a wide variety of colors and designs, from short wrap-style night robes to long and voluminous loose-fitting night robes, all of which can be adorned with laces, ribbons, and embroidery.
Few other garments are as enchanting to uncover as a voluptuous night robe. If you're out on a chilly and exotic destination, then a night robe will keep you feeling warm and cozy in your partner's embrace.
Casual Sleepwear
What you wear on your honeymoon night doesn't have to be complex and premium. Sometimes the most captivating and romantic thing to do is to be yourself. For that, nothing is more fitting and essential than your everyday sleepwear.
Be it your evening t-shirts, sleep shorts, pajamas, or rompers, any of these common evening garments can be comfortable and endearing choices to rival even the most indulgent night dresses.
What to Wear on Your Honeymoon Night: 3 Basic Factors
The most reliable and meaningful way to know what to wear on your honeymoon night is to consider what's unique to you and your partner. On that note, there can be many things to think about, although the most basic factors are your:
Personality
Expectations for your honeymoon night
Budget
Personality
Before anything else, what you wear on your honeymoon night should match your personality.
If you're shy, then you may be more comfortable wearing loose-fitting outfits, such as cover-ups and robes. If you're confident and wild, then you may like tight-fitting outfits made with revealing fabrics, like a scanty bra and panty set or a laced babydoll.
In any case, when picking out what to wear on your honeymoon night, your outfit will be much more comfortable and exciting to wear if it accentuates your personality.
Expectations
Some couples endeavor to have specific plans and expectations for their honeymoon night, which can go beyond their ordinary sexual and romantic preferences.
If you're one of these couples, then you'll need to weigh these plans and expectations when deciding what to wear on your honeymoon night.
For that, communication is key. As you plan out all the details of this special occasion together, ask your partner about the outfit you'll wear on your honeymoon night.
Budget
If you intend to wear something extra special for your honeymoon night, then you'll likely have to examine your budget.
For instance, outfits made from exotic materials, such as silk and velvet, tend to have luxurious prices. This is especially true for long dresses such as night robes and nightgowns. Special designs and accessories can also impact the price.
However, don't be pressured to wear something grand for your special night. Just as the perfect wedding doesn't need to have a large price tag, the same goes for a perfect honeymoon night.
Final Thoughts
What you wear on your honeymoon night will ultimately depend on circumstances and tastes unique to both you and your partner. While it's good to know all the erotic and romantic essentials, it never hurts to communicate your preferences and expectations.
When all else fails, it's best to plan out your special night with your partner. At the end of the day, well-discussed expectations that satisfy you both will trump abrupt surprises that disappoint.
Lastly, with a good eye for the essentials as well as a creatively seductive mind to mix them up and match them to your needs and your partner's desires, then you'll always know the right outfit to complete your ideal honeymoon night.