There are a lot of aspects to take care of when planning a wedding. One of the things you may want to incorporate into your day is a unity ceremony. As it gets closer, you have to start figuring out the specifics: the materials, logistics, the script, and so on.
A unity shot is a unique ritual you can include in your itinerary to symbolize your union. As the ritual's name denotes, it involves the couple taking a shot of their preferred alcohol. Below is a unity shot wedding script you can use for your special day.
Unity Shot Wedding Script: Memorable Sample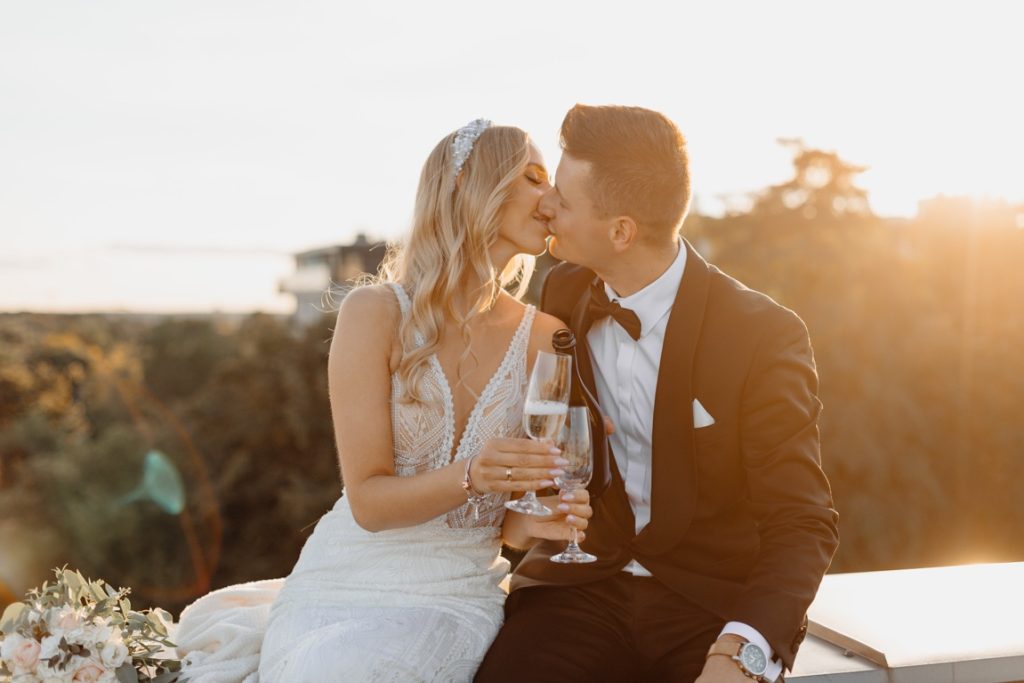 You have just watched [partner's name] and [partner's name] exchange vows and put on each other's rings. For the next part of today's wonderful ceremony, the couple decided to incorporate a special unity ritual to further symbolize their connectedness.
You may have heard of unity candles, unity sand, or the Cord of Three Strands. These ceremonies are all beautiful and symbolic, but if there is one thing you need to know about [partner's name] and [partner's name], they like to do things that are nontraditional and unique.
Can anyone guess what they will use? No? Anyway, [name/s], bring out the [type of alcohol]!
If you think about it, alcohol and marriage have a lot in common. Great alcohol makes you feel warm inside. A shot of alcohol gives you some well-needed confidence and a spring in your step. Alcohol can make you feel like you're on top of the world.
But we also know that alcohol can give you a life-changing hangover. However, you get up, fight through it, and do it all over again.
As [partner's name] and [partner's name] pour a shot, they add their individual flavor, strengths, and characteristics into their marriage.
[Partner's name], as you pour a shot, you bring your wit, cleverness, resourcefulness, and passion into your marriage.
[Partner's name], as you pour a shot, you bring your sense of humor, positivity, steadfastness, and strength into your marriage.
May this drink represent your everlasting and lifelong love for each other, your promise to stay loyal and faithful in your marriage, and your vow to stay strong through everything life has to offer.
Now, everyone, on the count of three, let's cheer for [partner's name] and [partner's name] as they take a drink on their wedding day.
One, two, three!
[Partner's name] and [partner's name], it is with tremendous glee and pleasure that I welcome you to the world. In this new chapter of your life, let everyone witness your beauty inside and out. Let your light shine bright for yourself and the people around you.
By the power vested in me, I pronounce you [preferred term] and [preferred term]! You may now kiss each other!
Final Thoughts
As mentioned above, you have a lot of options to choose from for your unity ritual. You and your partner can deliberate which ceremony suits your personality and relationship best. If you consider yourself nontraditional and fun — and you love alcohol — then a unity shot sounds like an excellent fit.
You can use the unity shot wedding script above as it is; you only need to insert your names, change some details, and make other personalizations.
However, you can also use it as an inspiration to write your own unity shot wedding script. Work with your officiant to find the right tone, length, and voice.