The process of planning your wedding is often a draining and overwhelming task. However, the part where you attend wedding cake tastings can be your respite from the stress of wedding planning.
In wedding cake tastings, bakeries showcase their selection of flavors for cakes, icings, and fillings. The couple, sometimes accompanied by a few guests, taste each flavor and ascertain their preferences. Additionally, flavor combinations are configured. The decoration of the cake is also brainstormed.
The logistics are also discussed, such as the date and location of the wedding, number of servings or slices, delivery process and costs, and so forth.
Cake tasting strikes the perfect balance between fun and importance in the wedding planning process. As such, there are things you need to know and tips to keep in mind to ensure a successful wedding cake tasting appointment.
What Happens in Wedding Cake Tastings?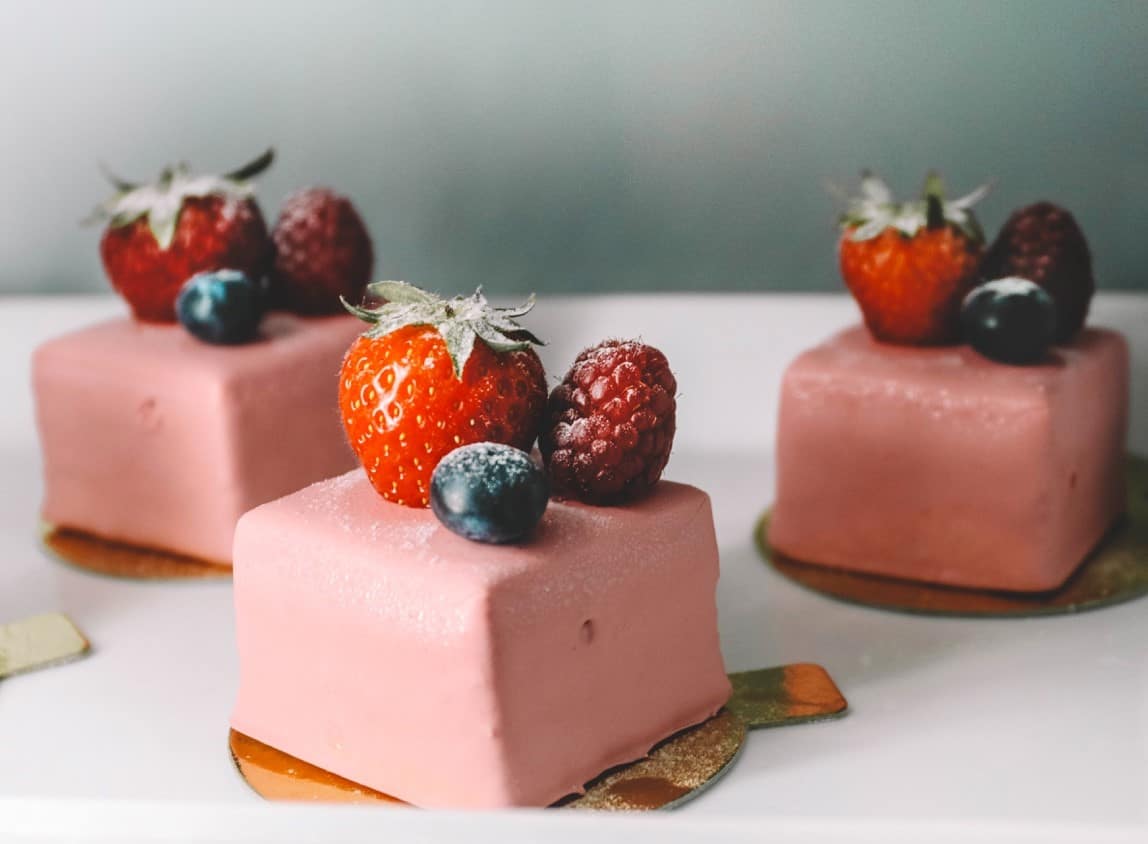 Wedding cake tasting appointments and in-person consultations are scheduled in advance. While scheduling the appointment, make sure to ask pertinent questions such as if there is a consultation fee or how many people you can bring along.
Before the appointment, make sure that you already have a wedding date, location, and an approximation of the number of guests. These key details are important because they will determine if the bakery can accommodate your request and at what cost.
How Long Do Cake Tastings Take?
Wedding cake tastings typically take 1 to 2 hours to finish. During this time, you will be sampling various flavors of cake, icings, and fillings. Depending on the bakery, a certain number of samples may be free, and any additional sample may incur a fee.
Upon tasting, make sure to take note of which flavors you like or dislike and which flavors you think may be good to combine.
During the appointment, the baker and staff will inquire about the details of your wedding, such as the venue and decoration, other services you have availed, such as wedding planners and florists, and so forth. This is a good time to discuss your ideas and visions about the cake so that they can get a better visual of the final product.
The baker and staff will also try to establish rapport with you. This makes the process easier as the more comfortable you become with each other, the more open you will be to exchange ideas and suggestions.
By the end of the consultation, if you connect with the staff and would like to avail of their service, they will have you sign a contract. You may ask them for more time to decide as well. It is also perfectly fine to look at other bakeries to find the perfect fit for you.
Tips to Have the Perfect Wedding Cake Tasting Appointment
Get a Head Start
If possible, have your appointments booked around seven months before your wedding day. This is because, ideally, you would want your cake finalized and ordered six months prior to the ceremony.
The more popular bakeries may see a sharp increase in orders as wedding season draws nearer. By consulting and ordering early, you will be among the first in line.
If your wedding will be held during the off-season, or if the bakery you have chosen is not particularly well-known, ordering 2 to 3 months in advance would be perfectly fine.
Give Yourself Time
For more options, many couples tend to book appointments with around three bakeries or retailers. This is a good idea as different bakeries may have different flavors available and different styles in their works.
With that said, it is best to space these appointments a few days to a week apart. This is to avoid overwhelming your taste buds and to give you more time to gather your thoughts.
Educate Yourself About Cakes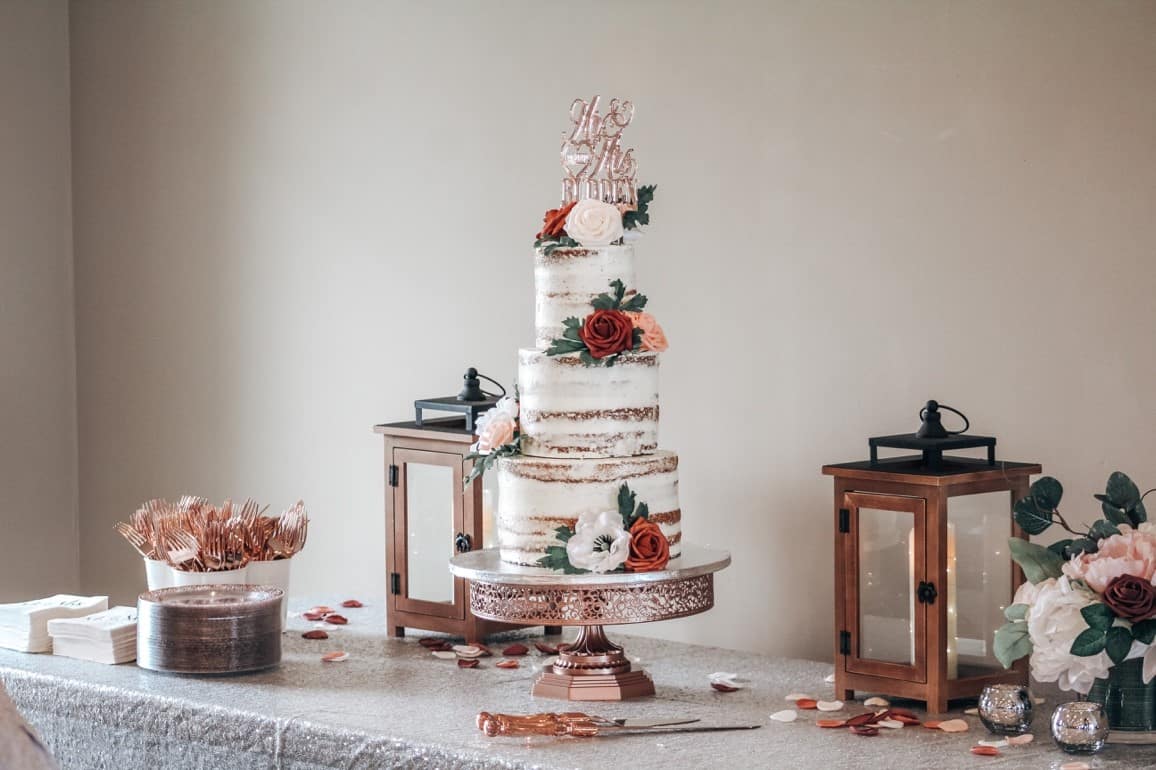 While waiting for your appointments, you may browse online for different facts about wedding cakes. There is a myriad of options when it comes to the shape of the tiers of your cake, the kinds and patterns of icing, and so forth. Equipping yourself with this knowledge can help you better visualize the cake you want.
Be Prepared with Questions and Ideas
You may prepare a few essential questions for the bakery about their cakes. This includes inquiries about their delivery logistics and fees, their rates for decorations, the size of a single serving, necessary weather conditions, and the ingredients of each cake. The last one is important, especially if some of your guests have any allergies or dietary restrictions.
During the consultation, questions may arise. Do not hesitate to ask the staff and the baker but do so in a polite manner. They will be happy to address your concerns if you have any.
Likewise, preparing pictures and mood boards for inspiration can make the brainstorming process easier on your and the bakers' part. In particular, you may consult social media platforms such as Instagram and Pinterest for design ideas.
If you are lucky, you will find the exact design you are looking for. If you do, you can simply attach a photo or email it to the bakery, and they may be able to make it for you.
Similarly, a list of things you want to avoid may also come in handy. These include ingredients, design aspects, and anything else you do not want to have on your wedding cake.
Have an Open Mind
As such, entering in-person consultations requires an open mind, as the bakers themselves will offer their knowledge and suggestions. They do this because they have your interests in mind — with your ideas and their expertise, the wedding cake of your dreams can be achieved. With that said, listen to their opinion and take that into consideration as you form a decision.
Set a Budget
On average, the price of wedding cakes is around $500. Ultimately, the final cost will depend on the flavors, the complexity of the design, the bakery itself, and other factors.
It is important to set a budget for your wedding cake and have the money to pay for it on hand. This is because it is likely that the bakery will require a 50% down payment on your order. Being prepared will lessen the overall stress during the process.
Ask For Recommendations
Depending on your location, there may not be many bakeries or retailers that you could visit. The quickest and easiest solution to this is to search on Google for "Wedding cakes near me." When finding bakeries online, make sure to read the reviews left on their website by past customers. If the feedback leans more toward negative, it may be best for you to look for other options.
However, the best way to find quality bakeries is to ask for personal recommendations — be it from your wedding planner, bridesmaids, family, or close friends. Along with acquaintances who recently got married, they can provide reliable recommendations for your wedding cake.
Bring Someone You Trust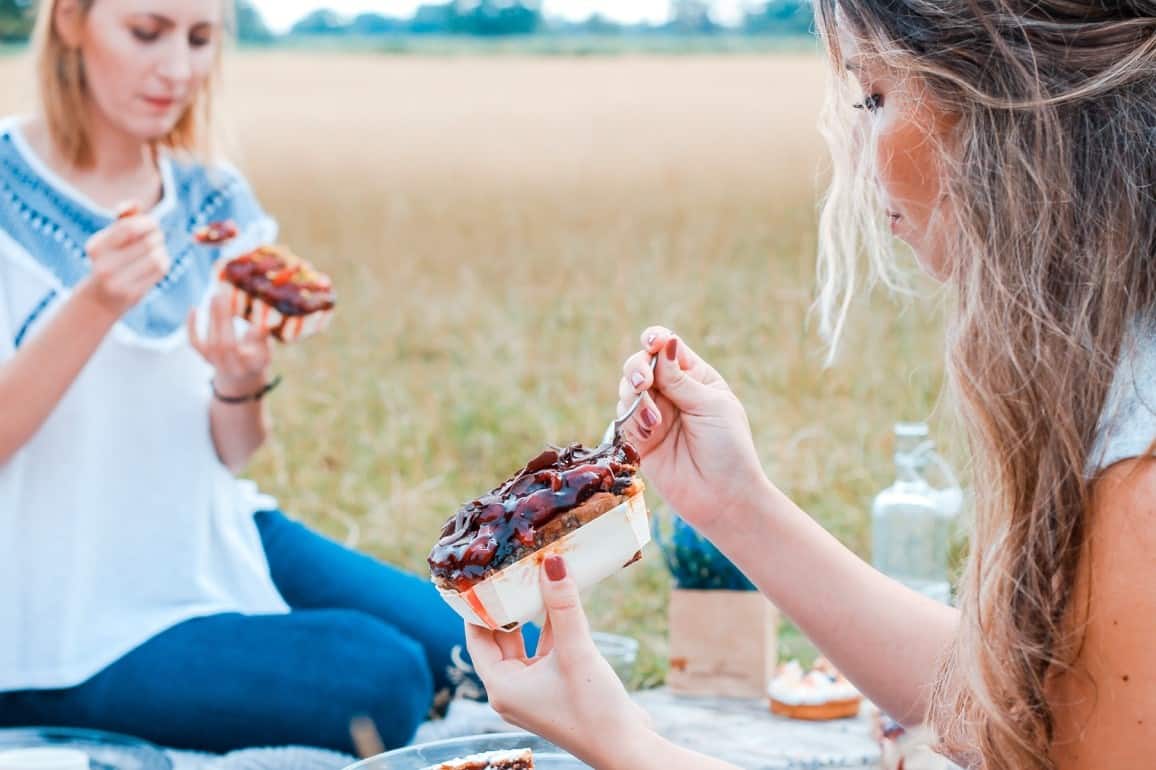 In line with the previous tip, bringing someone you trust other than your partner to the appointment allows for more insight and opinion. This may be the maid-of-honor, the best man, your parents, or anyone with a sweet tooth who can give their thoughts but ultimately leave the decision to you and your partner.
With that said, be mindful of the fees the bakeries may charge if you bring an additional person. Ask the contact person when booking an appointment how much they charge for extra people.
Bring Water
It is important to stay hydrated during your wedding cake tasting appointment. By sipping water after every flavor, you are cleansing your palate for the next sample. This is especially important when tasting heavier flavors such as peanut butter or chocolate ganache.
Eat Before Your Appointment
If you have not eaten before an appointment, your judgment on the flavors may be a little biased. Food is likely to be perceived as tastier if judged with an empty stomach. Even a small snack will do. Again, make sure to drink some water after your meal to cleanse your palate for the upcoming taste tests.
Taste Things One at a Time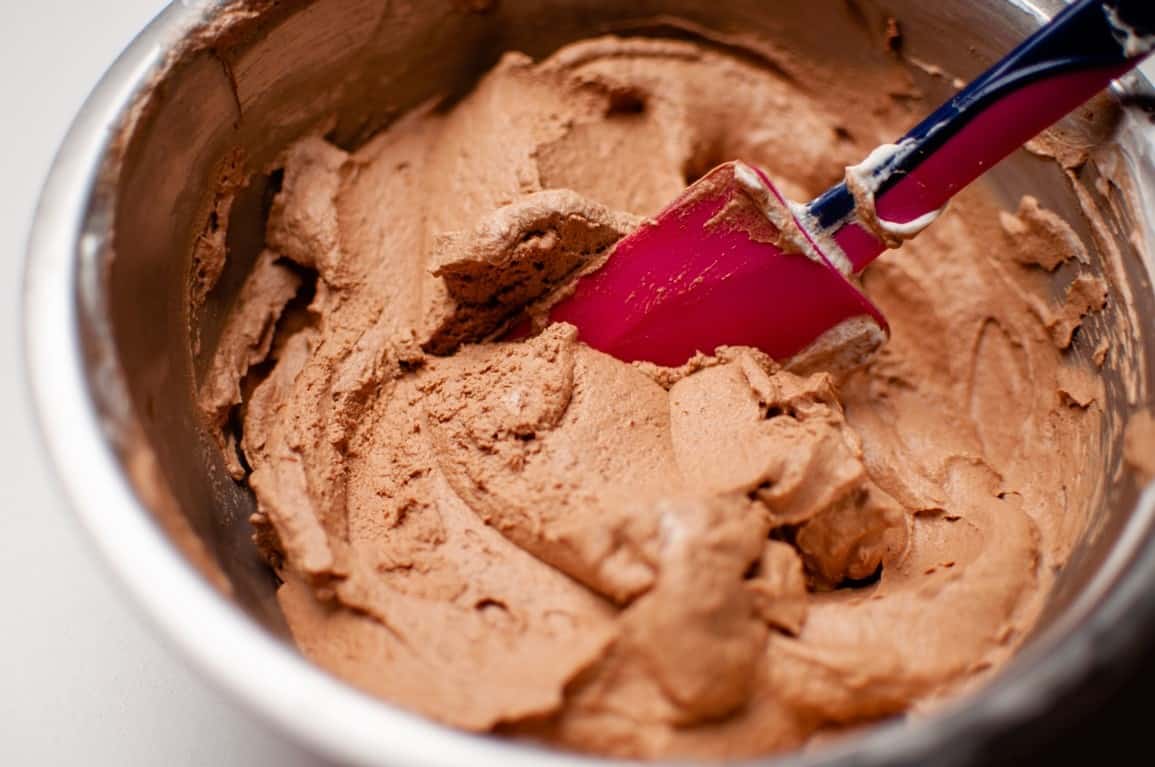 Tasting the cakes, fillings, and icings separately will allow you to ascertain your preferences. After you are sure of the flavors that you like, then it is time to taste them in combination to figure out the best configuration.
When tasting the wedding cakes, it is recommended that you start with cakes that have a lighter flavor, then make your way down to the heavier cakes.
Take Notes
Whether through a notebook or the Notes app on your phone, it is a good idea to jot down relevant information and suggestions from the bakers. This includes flavor profiles, possible substitutions or combinations, pricing, and other miscellaneous but pertinent facts. This can aid you in making a decision for your final cake.
Groom's Cake
Historically, wedding cakes have been seen as too feminine. Thus, the groom's cake was born; this cake is entirely influenced by the groom's tastes and preferences. Commonly, these cakes are infused with liquor and will have more clever, personalized, and quirky designs. These are often eaten at rehearsal dinners, although you may also opt to display them with the wedding cake.
Having a groom's cake can be a good option if you find yourself gravitating towards two conflicting flavors or combinations of flavors. If so, you may pick one for the groom's cake, and another for the wedding cake, for the best of both worlds.
Consider Alternatives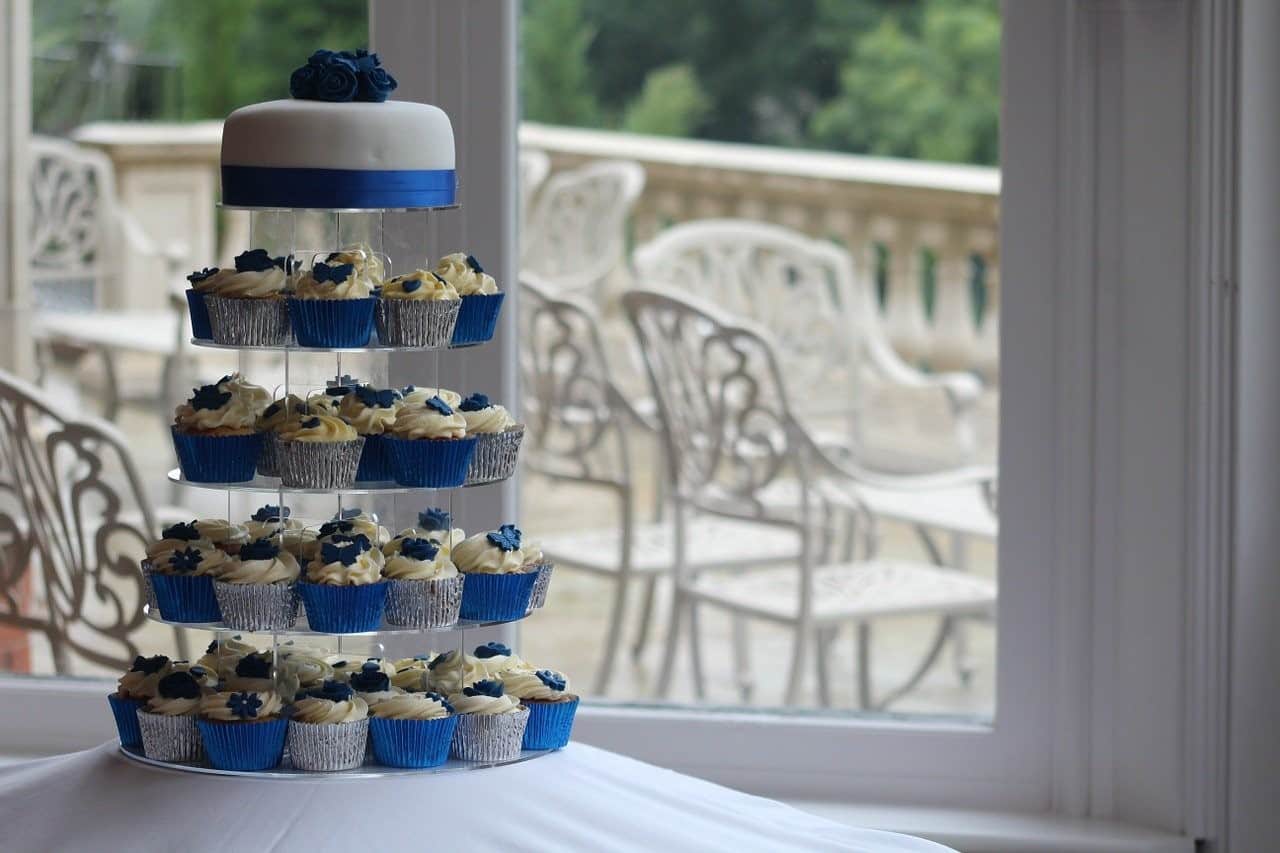 Large cakes are not the only option. Some couples opt for bite-sized cakes, donut cakes, cupcake bars, or even cheese boards. Consult with your bakery about what other desserts they offer. What you go with will depend on you and your partner's decision alone; if wedding cakes are not what you are looking for, it is perfectly acceptable to go for an alternative.
Another alternative is to have a fake cake, which is just layers of foam that are shaped to look like cake tiers. Fake cakes typically have a small slice of a real cake at the back, so you and your partner can still cut into it and share a bite in front of your guests.
Fake cakes are often partnered with sheet cakes. These are pre-sliced servings of cake and can be delivered to your guests the moment the cake-cutting ceremony is done.
Regularly Communicate with Your Baker
Keeping in touch with your baker is important so that they can give you updates on the progress of your cake. An open line of communication can also make asking questions easier.
Likewise, if there are any changes to the plan, such as a tweak in the design or a fluctuation of the guest count, informing your baker as soon as possible will give them more time to accommodate such changes.
Final Thoughts
Wedding cake tasting is a fun experience amidst the overwhelming process of planning a wedding. You get to pick the flavors of your cake, filling, and icing, and brainstorm the decoration with your partner and the baker. The logistics surrounding the wedding cake also discussed.