A perfect wedding often takes months of planning to achieve. The wedding itself will be made even more memorable and special because of the guests you have invited. Sending a thank you message is a way to show your gratitude for their attendance.
The best wedding thank you messages from newlyweds contain three elements: they thank the guests for their attendance, show gratefulness for the gift they received, and are personalized for each guest.
Listed below are some examples of the best wedding thank you messages from bride and groom. You can use this as a guide in creating your own thank you message. Additionally, further instructions and tips are given to make the writing process easier.
Examples of Wedding Thank You Messages from Bride and Groom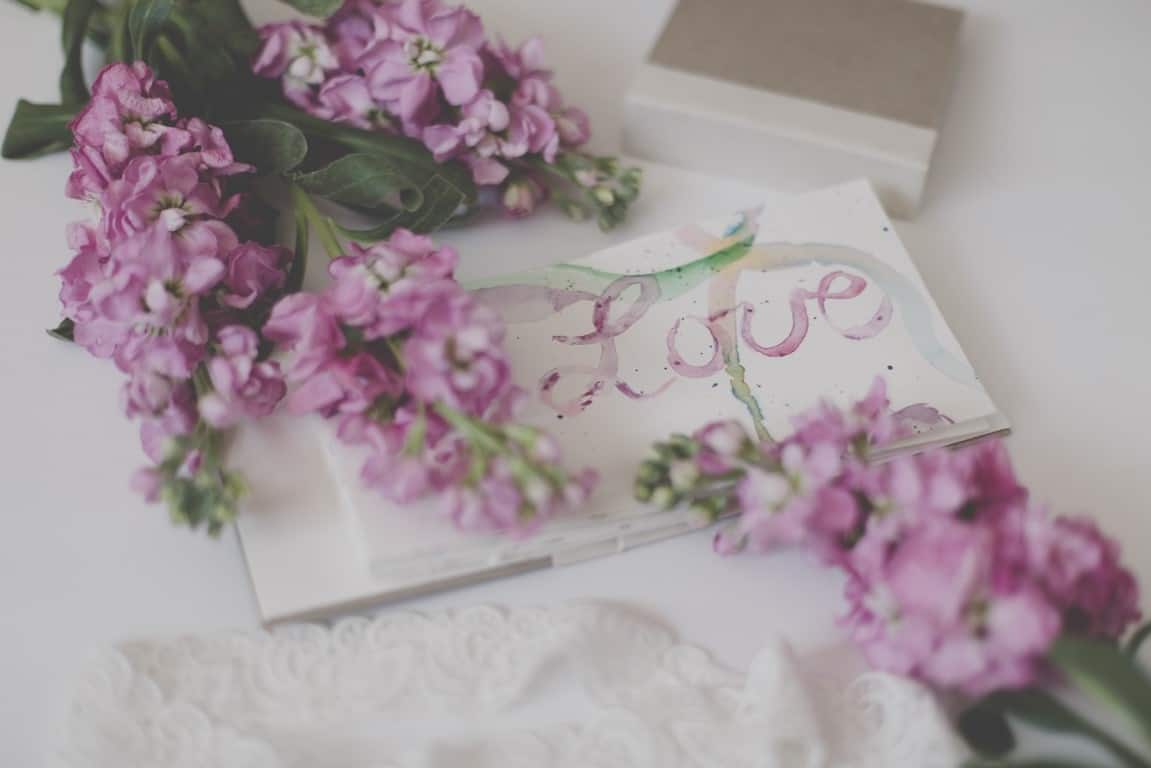 "Dear Francine and Carl,

Thank you for celebrating our wedding day with us! It genuinely was one of the best days of our entire lives and your presence made it even better. Thank you for your generous gift, it will be such a nice addition to our home. We are so lucky to have the best group of friends and family who love and support us.

Sincerely yours,
Mr. and Mrs. Smith"

"Dear Bea and Matt,

Thank you for making the trip to our special day! We know the commute was tiring, which is why your presence was all the more appreciated. Thank you for the thoughtful gift — you really know me well. It will be in our kitchen the next time you visit our home. We feel lucky and grateful to have you in our life.

All the love,
Mr. and Mrs. Brown"

"Dear Mr. and Mrs. Miller,

We want to personally and sincerely thank you for your presence on our special day. We were bursting at the seams with love and gratitude for the people around us. By the way, thank you so much for your heartwarming gift! It brought back a lot of memories from our years in high school. We hope that we get to make more memories with you in the years to come.

With love,
Mr. and Mrs. Lee"

"Dear Mr. and Mrs. Thomas,

It meant so much to us to have you and your family be present at our wedding. We loved having you there; the celebration felt much more complete and lively because of you. Your son was such a great dancer, by the way! Thank you for your wonderful gift, too. We appreciate it a lot. We could use all the help we can get to start our new life together. Anyway, we hope you had a blast on our special day and we can't wait to see what life has for us.

Respectfully yours,
Mr. and Mrs. Carey"

"Dear Dr. Diaz,

Even though you couldn't physically make it to our wedding, we felt your love and support all the way here at (wedding location.) Thank you for your well-wishes and your amazing gift — (partner) cannot stop talking about how it will change our life for the better. We hope to see you soon!

Best regards,
Mr. and Mrs. Hernandez"

"Dear Gabriel,

We're so glad you made it to our wedding! It was such an amazing day and it wouldn't have been complete without your presence. Thank you for your love and support through the planning, especially your recommendation for the caterer! Everyone was raving about how good the food was.

Fondly,
Mr. and Mrs. Tanaka"

"Dear Mr. Malone,

Thank you so much for the furniture store gift card you gave us. (Partner) and I will be moving into our new home soon, and this will surely come in handy! Thank you for making it to our wedding, too. We hope you had as memorable a day as we did!

Warm regards,
Mr. and Mrs. Davis"

"Dear Elena and Simon,

From the bottom of our hearts, we would like to thank you for attending our wedding. You have been such a staple in our lives and we could not be any happier that you were there on our special day. (By the way, please tell me where you got your dress! It was one of the best outfits of the night!)

Thank you for your generous gift as well. This cookbook will really help us amateur chefs spice up our meals! Come over sometime and we'll serve you a meal.

Love,
Mr. and Mrs. Moore"

"Dear Martina,

Thank you for helping make the wedding of our dreams come true. The speech you gave during the reception was very touching and heartwarming. We also appreciate the lovely gift! This book on parenting will help us prepare for our future family. Once again, thank you so much!

With love,
Mr. and Mrs. Maurelli"

"Dear Laura and Samuel,

Thank you so much for traveling all the way to (wedding location) for our special day! It means so much to us to have you celebrate with us. We're grateful for all the advice and guidance you gave us while we were planning our wedding. We also want to thank you for your generous gift of baking supplies. Let us know what your favorite pastry is and we'll make them for you!

All the love,
Mr. and Mrs. Nguyen"
How to Make Your Own Thank You Message from Bride and Groom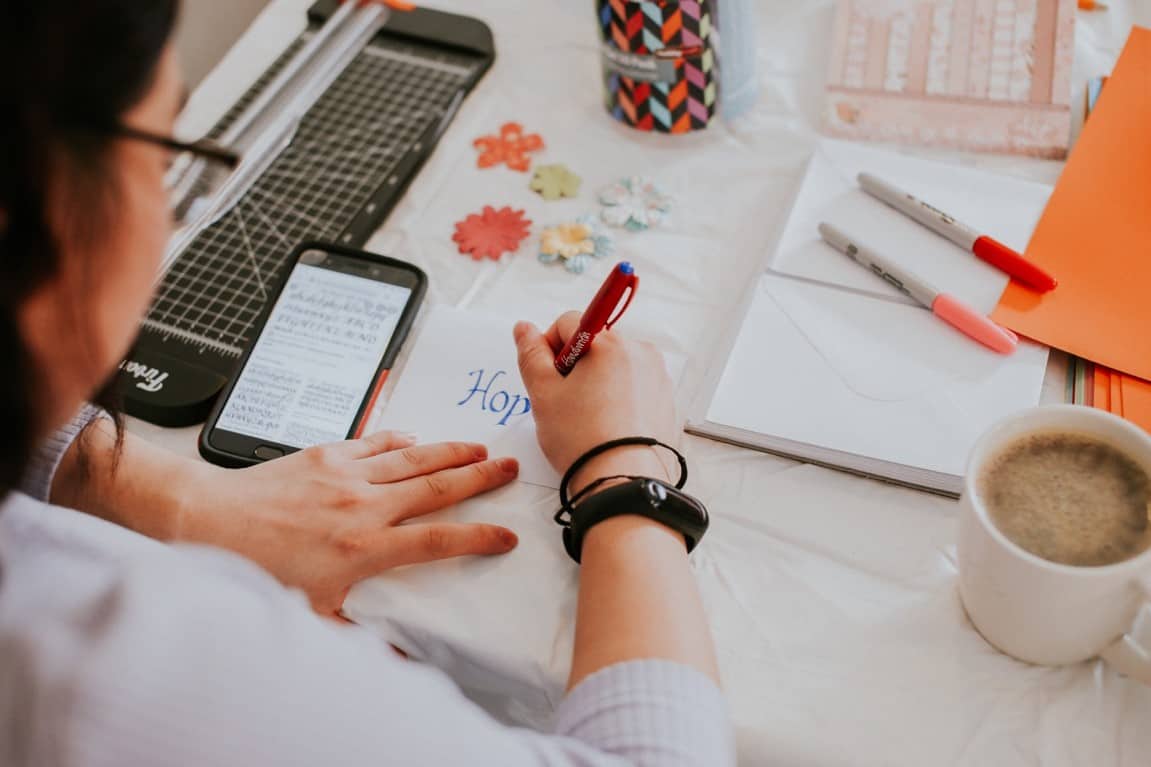 Salutation and Closing
Salutation refers to the start of any letter wherein you address your recipients. The best salutation to use for wedding thank you messages is "dear" followed by the recipients' name.
As the name denotes, the closing of a letter is a word or phrase which indicates the end of the letter. Thus, it comes after the body of your message. The closing you will use shows your appreciation and respect for the recipient. Immediately following the closing is the name of the writer, which would be the newlyweds in this case.
Thank Your Guests for Attending
Your special day would not be complete without your guests. Some of the people you invited may live a few states away or even in a different country altogether. It is important to thank them for taking the time and making the effort to attend your wedding.
Thank Your Guests for Their Gift
Regardless of if you had a wishing well or a gift registry in place, make sure to thank your guests for the gift they gave. If you are able to, mentioning the gift you received from them will let them know that you appreciate their thoughtfulness. Doing so will also brighten up their day.
If the gift you received from a specific guest was money, it is not necessary to specify how much they gave. You may simply use adjectives like "kind" or "generous" when referring to the money. You also have the option to share how you are going to use the money.
Furthermore, you may also include an explanation as to why you like the gift or how it will be useful to you and your partner.
Personalize as Much as Possible
If something memorable happened in your ceremony that involved a specific guest, mention this in your thank you message to them. It can be a funny joke that made you laugh, a heartwarming speech that they made, or their particularly dazzling outfit that left an impression on you. Not only will a personalized wedding thank you message serve as a memento or remembrance for your special day, but it will also make your guest feel extra special.
With that being said, personalizing each thank you message is additional work for you and your partner. This may take a few more hours than just using the same thank you message for everyone — which is not a bad thing, to begin with — but this added effort will be worth it.
Tips for Sending Your Thank You Messages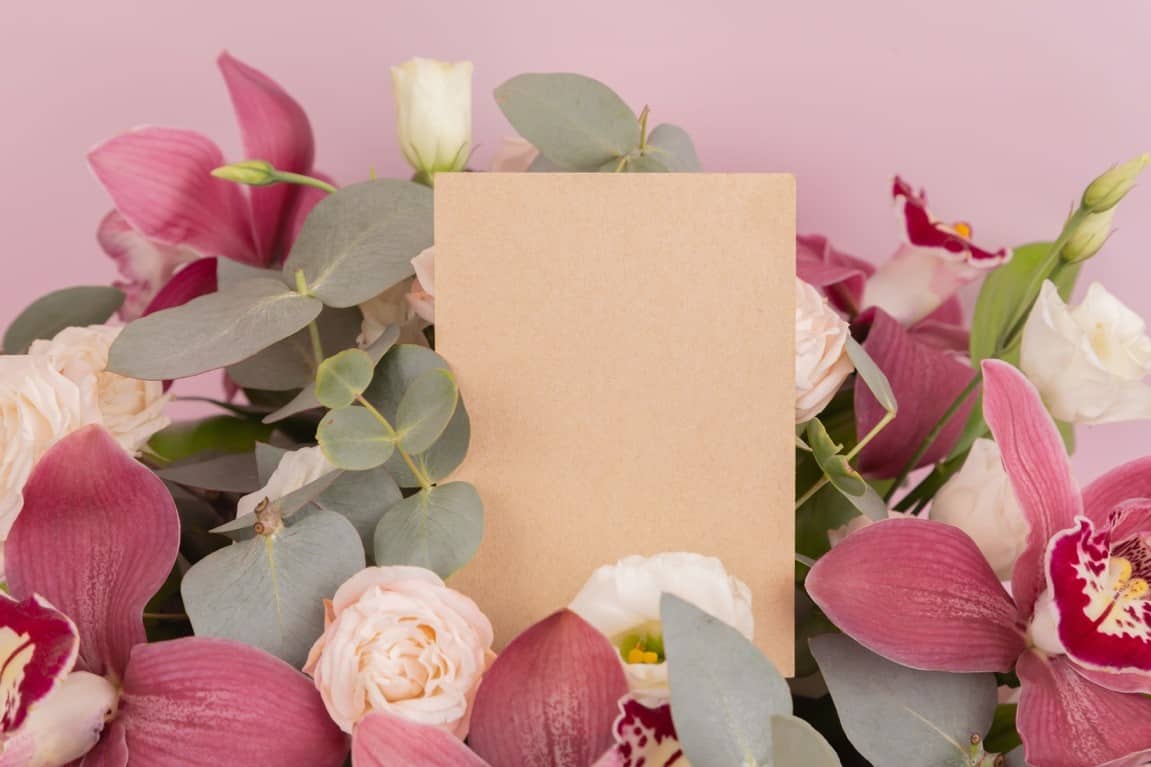 Decide Early on if You Want Them Handwritten or Printed
The traditional option is a handwritten thank you card. The stationery to be used is usually a printed flat card with some text, such as a "thank you" on its header and details of the wedding on its footer. This gives you sufficient space to pen your message with ample personalization.
Printed thank you cards are an excellent option for busy couples. Likewise, a large guest list may necessitate printed cards. Or simply, you and your partner may not feel confident in your penmanship. You still have plenty of room to personalize the message itself, it would just be more timesaving as typing is usually quicker than writing with a pen.
Stock up on Stationery
Regardless of if you are going for handwritten or printed cards, you are going to need lots of paper of good quality. Other things you may need are a stack of stamps, envelopes, and ink for your printer. Some tools can help you work more efficiently, such as self-address ink stampers and labels.
Some retailers may even have bundles of invitations and thank you cards that you can order at the same time.
Buying items in bundles or bulk is usually cheaper than going for individual packs. If you are going for handwritten cards, make sure to have enough pens to get you through the process, and perhaps some correction fluid or tape as well just in case.
Check Your RSVPs
Your wedding invitations or RSVPs will be really helpful in the process of writing the thank you messages. For one, it lets you know who was present for the ceremony, thus making them recipients of a thank you note.
Checking your RSVPs is also a way to make sure that you are spelling your guests' names and addressing them correctly. This includes their preferred title, such as Mr., Ms., Mrs., or Dr. If you are unsure of how formal you must be, a safe choice is to use the guest's correct title with their last name.
If the recipients are younger than you, familiar, or close friends and family, then addressing them by their first names will suffice.
Be Systematic
Depending on how long your guest list is, writing thank you messages can quickly become draining, overwhelming, and tedious. Establishing a system or a workflow will make the process more efficient.
Dedicate a couple of days to writing thank you messages. During these days, divide the work between you and your partner according to your preferences. This may be as simple as a 50/50 division of work. Another option is to have your partner write messages for their friends and family while you write messages for yours.
With that being said, writing thank you messages is a team effort. You and your partner must help each other and rely on one another through this process, from writing the letters to stamping them and sending them out.
Choose a Warm Closing
While there aren't a lot of options when it comes to salutations in letters, there are plenty of closings to choose from. Here are some examples of closings you may use for your wedding thank you message:
With love,
Lots of love,
All our love,
Warmly,
Fondly,
With heartfelt thanks,
Love,
Sincerely,
Blessings,
Have a Dictionary or Thesaurus Nearby
After writing a few thank you messages, you may find that you are using the same word repeatedly. This happens a lot, especially with adjectives such as "generous," "kind," "special," and "perfect." Having a dictionary or thesaurus nearby can assist you in finding other, and sometimes, even better words to convey your thoughts and emotions.
Respect the Three-Month Rule
The proper etiquette is to send the thank you messages no later than three months after the wedding.
However, it is always better late than never — if this time frame is simply not feasible, do not fret. You and your partner can take all the time you need.
Everyone Gets a Thank You Note
As mentioned above, a wedding thank you message from bride and groom typically expresses gratefulness for the guests' attendance. However, you can also write a thank you message for those who were not able to be physically present but sent well wishes anyway. Sometimes, the circumstances do not line up and they cannot go to your ceremony.
You can also send a thank you message to the wedding planner, organizers, suppliers, and other members of the staff. After all, your special day would not have been possible without their services and assistance.
Final Thoughts
Writing a great wedding thank you message from bride and groom includes thanking your guests for their presence, for the gifts they gave, and personalizing the entire message. After all, your wedding is also a special day for them, and their attendance most probably made the experience all the better.