Most couples gather their closest friends and relatives and create a wedding party. They will help them plan the ceremony, provide emotional support, and more. Because of their assistance, couples typically send personalized thank-you messages to bridal party members.
A thank you message for bridesmaids expresses genuine gratitude, not only for their help with planning the wedding but also everything else. Below are 15 examples of such a message, along with related tips and pieces of etiquette to keep in mind.
Thank You Messages for Bridesmaid: Heartwarming Examples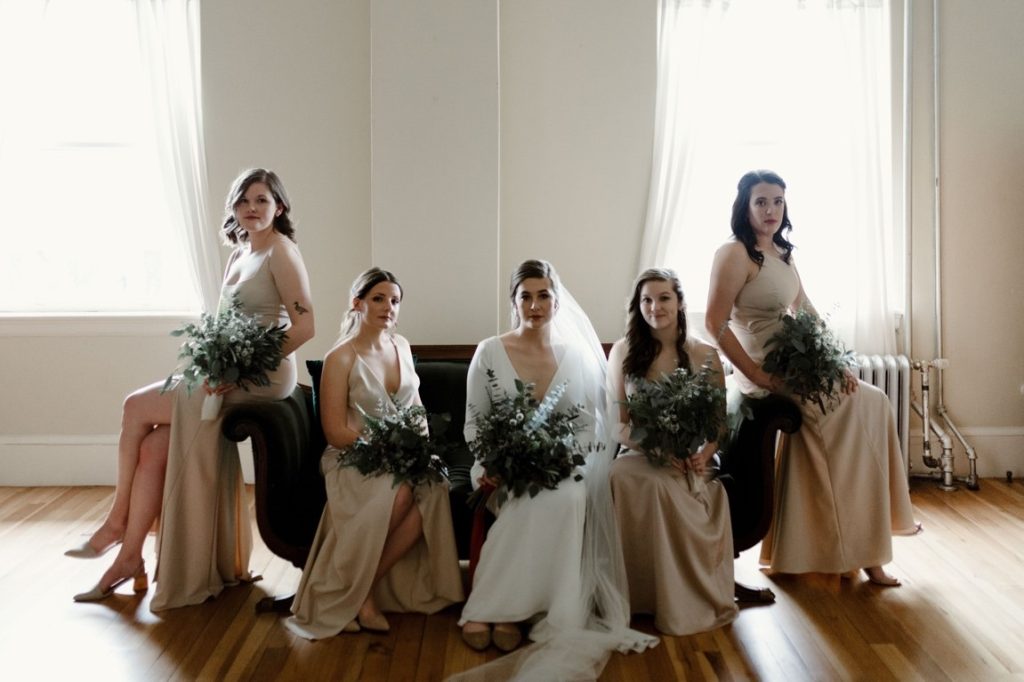 1. "Friendship isn't about being inseparable, but about being separated and knowing nothing will change." – Ted (2022)
Dear Elina,
Thank you so much for being the best bridesmaid any bride could ever ask for. Above all, thank you for giving me new memories to cherish as I enter the next chapter of my life. Stay lovely, funny, and pretty.
Love,
Julia
2. Dear Ali,
Even before I had a wedding to plan, I knew that I wanted you to be my bridesmaid. It has been nothing but a pleasure to spend the happiest days of my life with your company. From the bottom of my heart, thank you.
Hugs and kisses,
Christie
3. Hey, Jessica!
I just wanted to say thank you for being the most awesome bridesmaid! Retouching my makeup in the venue's bathroom before entering the reception while you hold the train of my dress will always be a core memory. I can't wait to see what the future holds for the two of us.
With love,
Kendall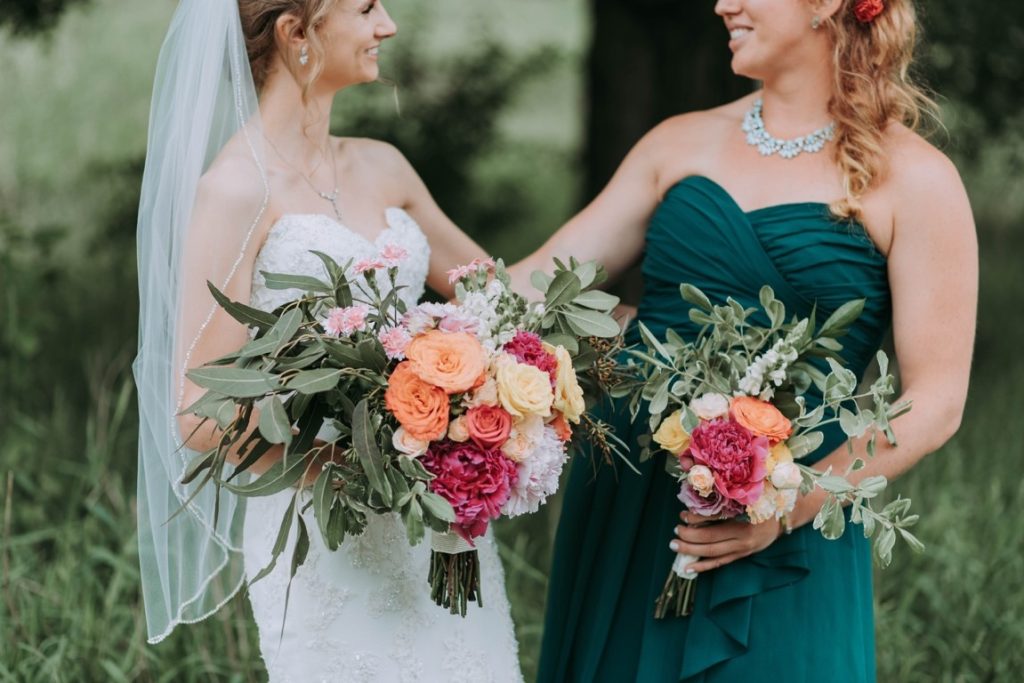 4. Dear Gina,
Thank you for being the most creative and fun (don't tell Mimi I said this!) bridesmaid in our crew. Your ideas always cracked me up, and you gave us the laughs we needed during the most stressful moments of wedding planning. Never change.
Love,
Zee
5. To the Bonnie to My Clyde,
"Good friends will stick with you until you're unstuck." – Winnie the Pooh
Because of you, I fully understand the essence of this quote — figuratively and literally. Remember when my ring got stuck in some fabric at JOANN's? Thank you for helping me out of that dilemma.
In all seriousness, thank you for being here and being you. You were the best bridesmaid, cheerleader, and dancer in the entire room. Here's to more heart-to-heart talks, shopping sprees, and adventures with my best friend and partner in crime.
With love,
Fiona
6. Dear Alexa,
I just wanted to tell you how appreciative I am of your help during the entire wedding planning process. Thank you so much! Without your craftiness, creativity, and passion, my vision definitely would not have been achieved.
With love and awe,
Erica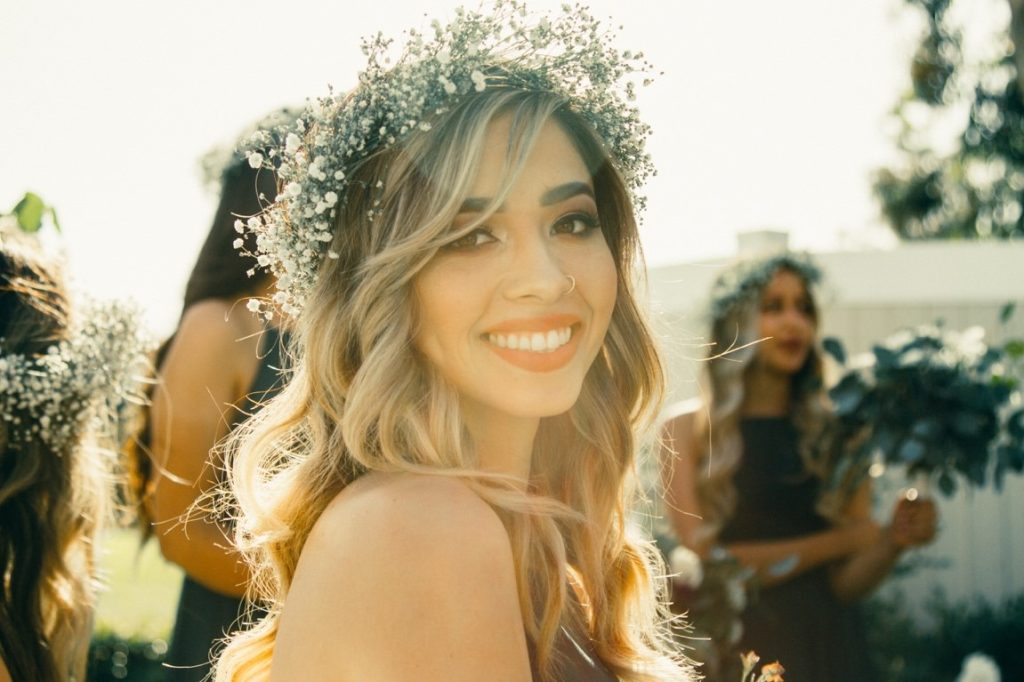 7. Nina,
I will never forget how you willingly held my hand — despite my palms sweating buckets — while I worked through my nerves in the bridal suite. You are my anchor, greatest supporter, and sister from another mother. I love you and thank you for being the kindest bridesmaid every bride deserves to have.
Stella
8. Paula,
You were the life of every party we had — bachelorette party, bridal shower, reception, and everything else. Thank you for being an all-around amazing person; this entire thing wouldn't have been as unforgettable as it is without your energy, wit, and passion.
Lots of love,
Genevieve
P.S.: My aunt wanted to say thank you for making her feel comfortable at the reception. She's a very shy woman, but you got her dancing on the dance floor so carefree!
9. "Lean on me when you're not strong
And I'll be your friend
I'll help you carry on" – Lean on Me, Bill Withers
Dear Tina,
Words are not enough to express how grateful I am to have had you as my bridesmaid. I can try as much as I can, but you know I'm not the best writer around. So, I'll just say this: I promise I will spend the rest of our lives trying to be at least half as good of a friend to you as you have been to me.
With love,
Vivi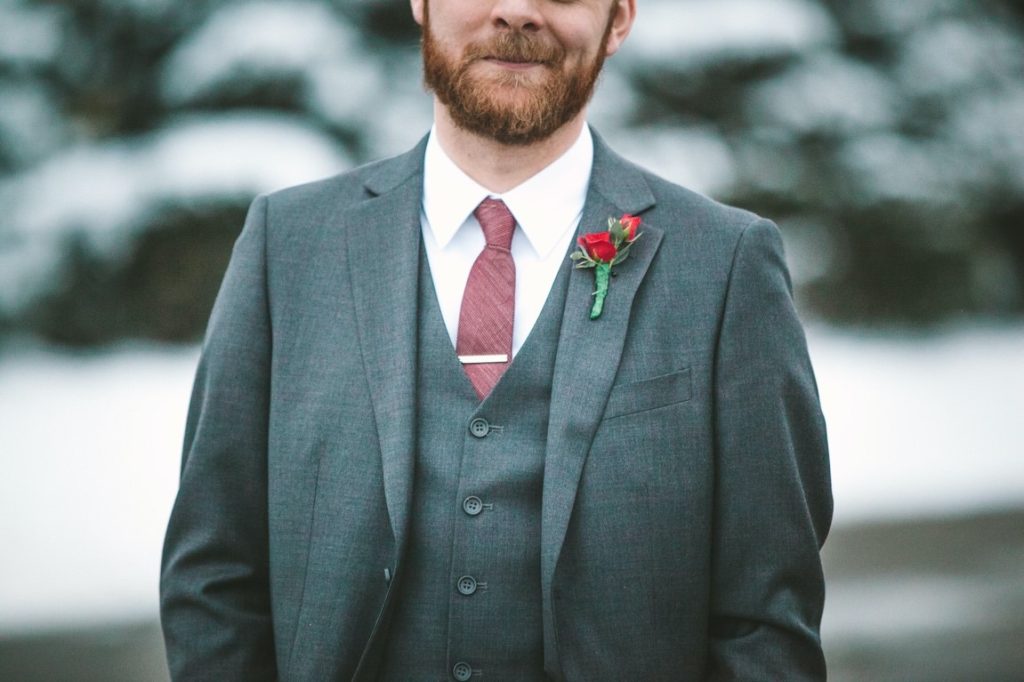 10. Dear Harry,
First of all, I just want to say thank you again for accepting my invitation to be my bridesmate! I know I made the right decision the moment you raised your eyebrow at me while we were wedding dress shopping.
Kidding aside, I appreciate you and everything you've done to ensure my special day is just that — special. If you need a groomsmate or a groomsmaid at your wedding, you know who to call.
Lovingly,
Lily
11. Dear Jamie,
I wanted to say thank you for being a fantastic bridesmaid. You really showed us how resourceful, motivating, and passionate you are as a person. Besides your support and help during the planning, I appreciate how you inspire me to be a better version of myself every day.
Love,
Miles
12. To My Benevolent Becky,
It was an honor to have you as my bridesmaid. I know you sometimes struggle to see it, but you brought so much to the table. You are an invaluable part of my life, and I will continue to remind you of that every day.
Thank you for your unending kindness and support. Know that I always have your back, too. I'm always one call away.
Hugs and kisses,
Lexi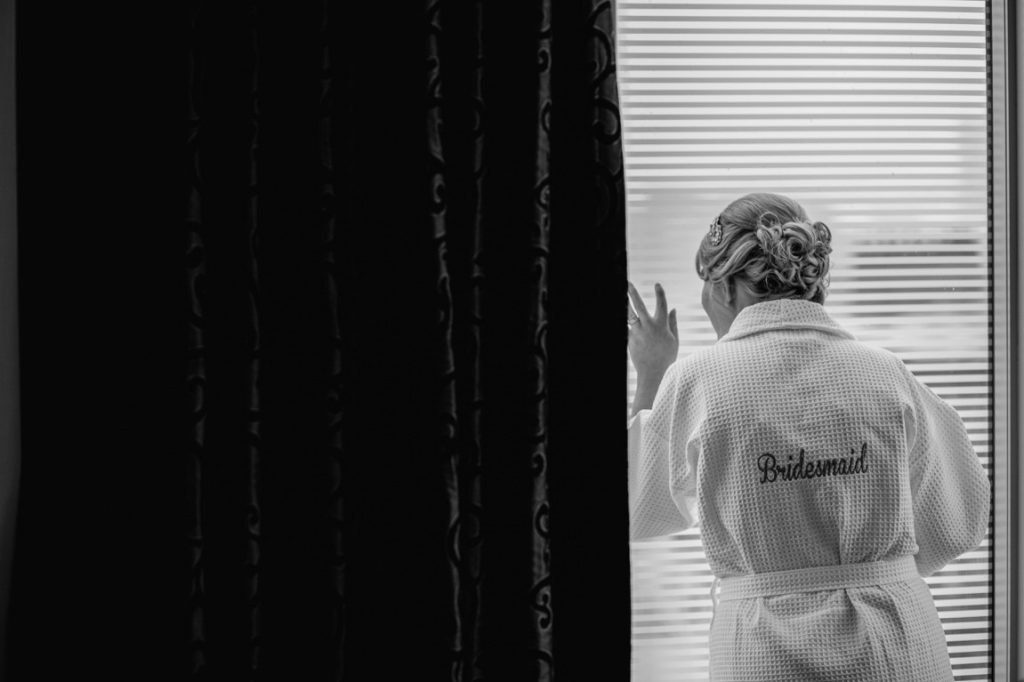 13. Dear Angelina,
Thank you for being a wonderful bridesmaid. Thank you for humoring me and my wild ideas, perusing Pinterest with me at 3 a.m. just to find the perfect color scheme, and always being honest.
My dream wedding would not have been possible without your help (and willingness to fight on my and Robert's behalf.) I owe you a lot, but I figured a letter and a small token of appreciation will be a great start.
Love,
Coraline
14. To My Lovely Leyla,
I will never forget our sweet moment in the bridal suite before Nick and I had our first look. Whenever I get negative thoughts, I will counter them with the words you told me that morning. Thank you for all the help and support you gave me.
The next time you're in town, drop by! We'd love to have you over for dinner. I'll cook your favorite.
Yours,
Olga
15. Dear Trina,
Thank you for being an incredible bridesmaid! You really blew us away with your leadership and tenacity; you gave our wedding planner a run for her money! (Just kidding. But if you're looking for a new career, that's a path you can consider.)
We appreciate your assistance with everything — not only with the design and logistics but also with our emotional and mental health. You are awesome.
Sincerely yours,
Nora and Alice
Tips and Etiquette You Need to Know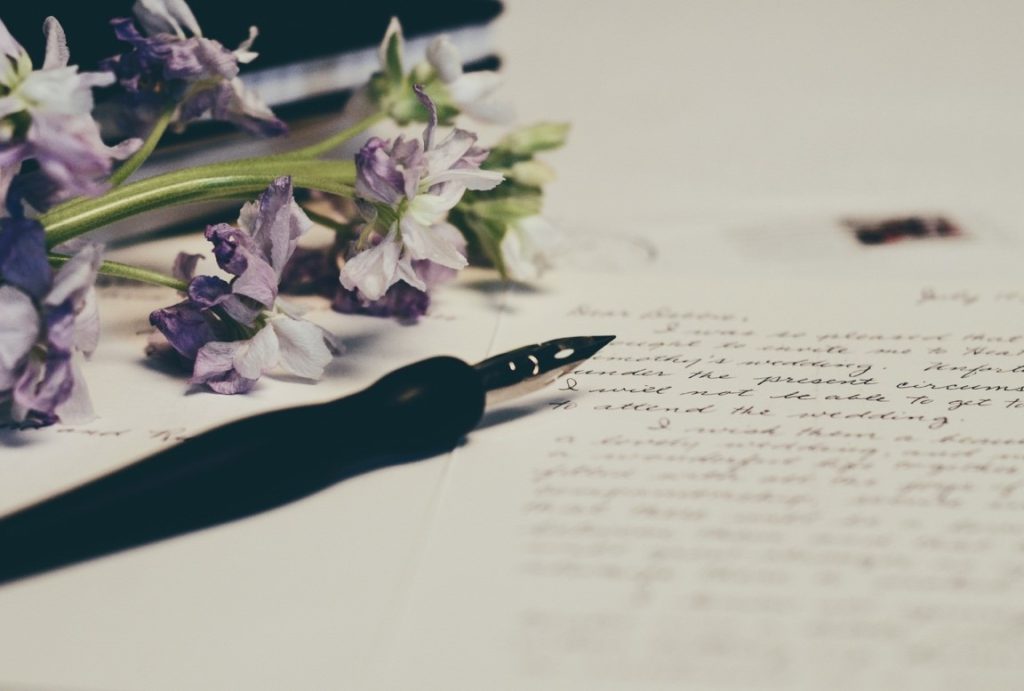 You Can Ditch Formality
Unlike other thank-you messages where the level of formality might be vague, thank-you messages for your bridesmaids can be as informal as you want. You can write naturally and mimic how you speak in real life.
In the same vein, you can mess around with the tone of your message. If you are witty and humorous, feel free to include some jokes. If your friends know you as poetic, consider incorporating some lyrical lines. Keep the message lighthearted if that is what you prefer.
Personalize the Messages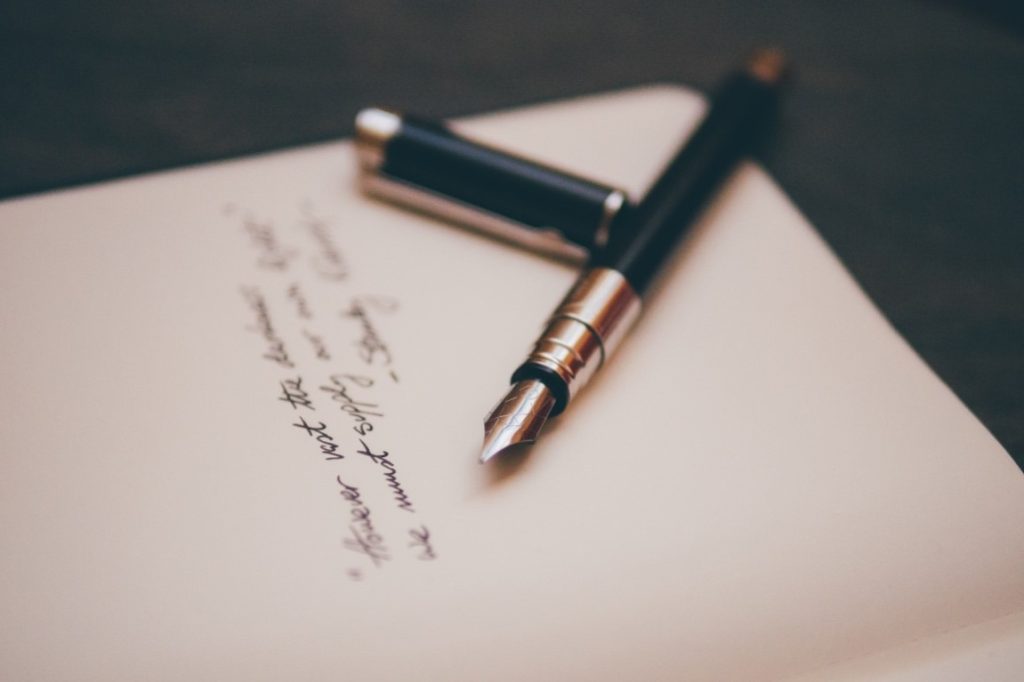 To make a truly sincere thank you message for a bridesmaid, it needs to be unique, genuine, and personalized.
An easy way to personalize the message is to include an anecdote. You can share a memorable moment from the wedding where a bridesmaid left an impact. Did their advice or words of affirmation calm your nerves on the day? Did their skills help make planning less complicated?
However, this anecdote does not have to be wedding-related. Talk about how you have always wanted them to be your bridesmaid even before you got engaged. Share a memory from your childhood or teenage years that you cherish.
Alternatively, you can also express sentiments about the future. Say you are excited about what the future holds for you. Invite them to events, make plans, or congratulate them for any upcoming occasions in their lives.
Furthermore, you can also include some printed pictures from the special day. Your photographer may have taken individual pictures of the bridesmaids or you with one bridesmaid. These images, once developed, can easily fit with your thank-you card in an envelope.
Handwritten Is Better
You might be wondering whether to handwrite or print your thank-you message. Making the effort to write the message by hand will achieve multiple effects: it personalizes the letter; the act itself expresses sincerity.
However, you can draft your message digitally. Doing this will prevent you from making mistakes or forgetting to include something once you start writing the message.
Invest in Quality Stationery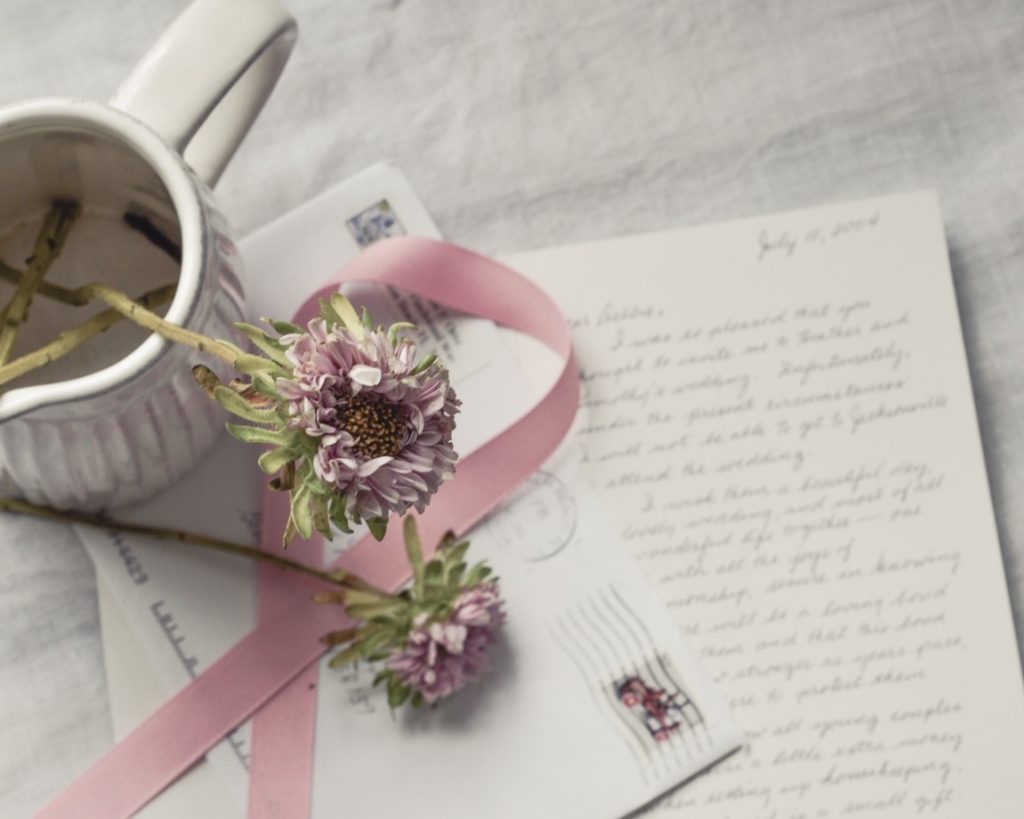 High-quality stationery will make your thank-you message more visually pleasing. Subtly, it can also express sincerity and effort.
Consider buying white, ivory, or cream-colored paper with a weight of around 100 gsm. Doing so will stop the ink from bleeding out onto the other side.
Ballpoint pens and fountain pens are excellent choices for writing tools. Likewise, blue and black ink are classy color options.
Get some Wite-Out or extra sheets of paper in case you make mistakes. Moreover, consider purchasing labels and self-address ink stampers to make the process of writing messages more efficient.
Include a Token of Appreciation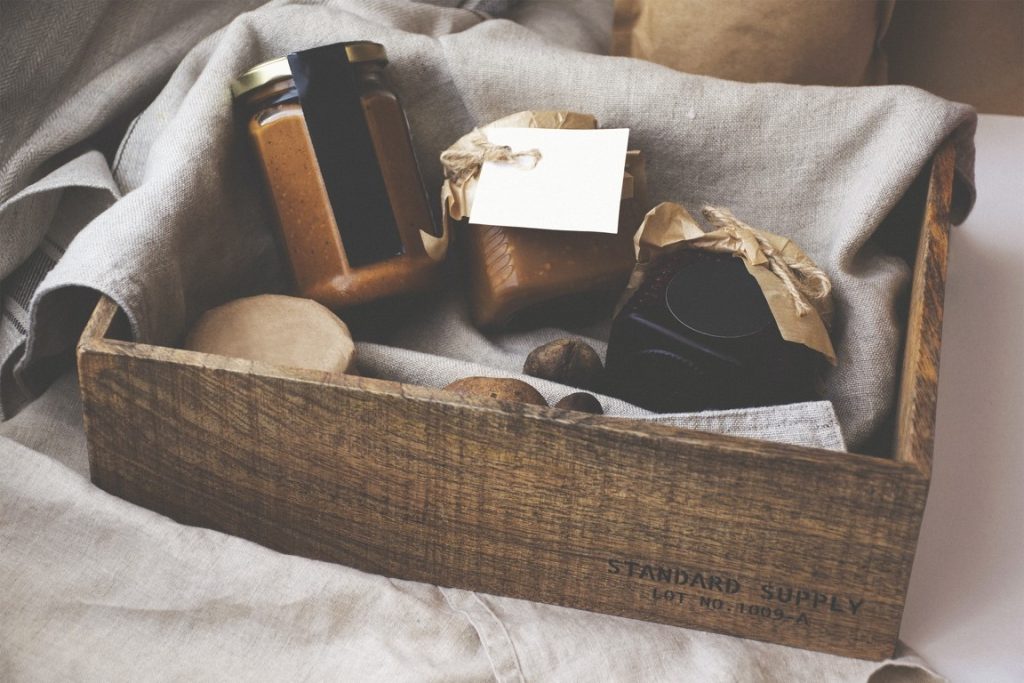 If you feel that a handwritten message is not enough to express your gratitude, why not include a small gift? If your budget allows it, consider getting a token of appreciation for their time, effort, and support. Here are some ideas worth thinking about:
Comfy slippers
Customized socks
Jewelry
Personalized champagne flutes
Books
Matching friendship bracelets or rings
Vouchers or gift cards
Scented candles
Personalized tumblers
Beanies or pom pom hats
Themed gift boxes or baskets
Journals, diaries, notebooks
Stationery
Personalized mugs
Tote bags
Clutches
Small wine bottles
There is nothing wrong with getting all your bridesmaids the same thing. Some gift ideas, like clutches and tumblers, can be easy to customize while staying consistent with a theme.
You can also get the same item with slight variations; for instance, jewelry with each bridesmaid's zodiac sign is a lovely touch.
Most importantly, get gifts for your bridesmaids that they like and can use. Base your choices on their interests, personalities, and styles.
The Perfect Timing for Sending These Gifts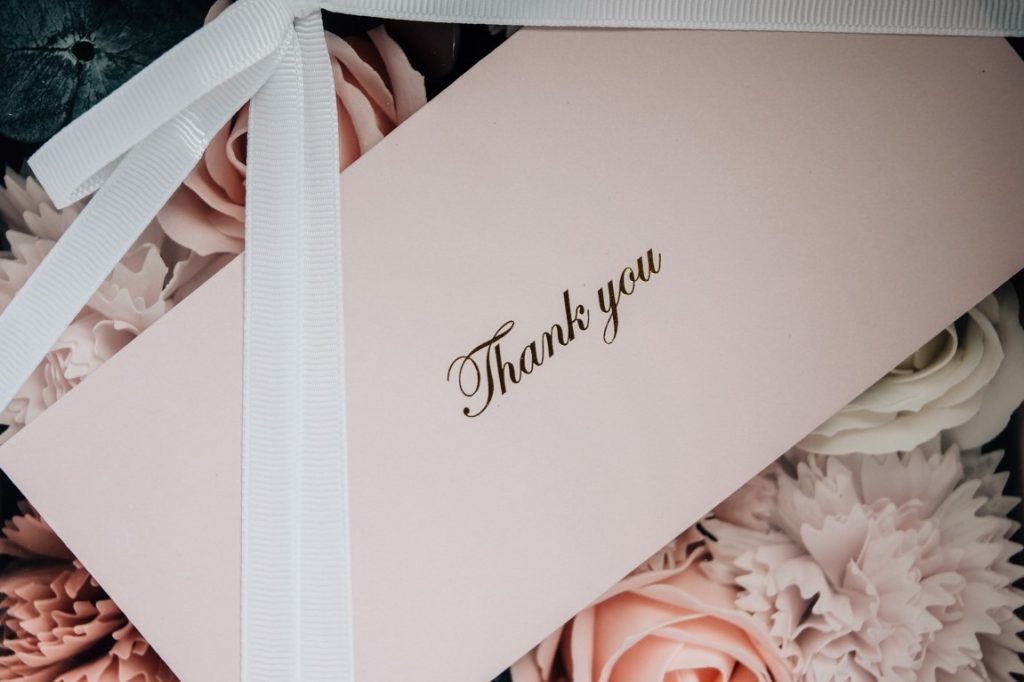 You may have heard that it is acceptable to send thank-you messages up to a year after the ceremony. However, that is not true.
You may want to aim within three months. If possible, send your messages and gifts as early as one month after your wedding. Doing so accounts for possible delays on the courier's side, but that is not within your control anymore.
Give yourself enough time to accomplish the thank you messages for bridesmaids. A few days of drafting and writing might suffice. You and your partner should help each other, too. Outline actionable steps, create realistic goals, and take rests in between.
Final Thoughts
Ultimately, the most important thing to remember while writing this message is sincerity. Write from your heart. It does not matter if you are not the best, funniest, or most emotional writer; as long as you express your sentiments clearly and genuinely, your bridesmaids will appreciate the message.