The meaning of wedding customs holds a lot of importance in both gay and straight marriages. However, certain traditions and customs can cause some confusion, especially as they're typically imagined with a straight couple in mind. With that said, who walks down the aisle in a gay wedding is no exception.
The shortest and easiest answer to this is that it's totally up to you and your partner. Nothing is stopping you from changing the traditional order of the wedding procession according to your and your partner's preferences. After all, this day is about your love, not about traditions and expectations.
However, while the answer ultimately lies in personal preferences, it can be quite challenging to plan who walks down the aisle in a gay wedding. You'll need to consider certain factors, such as your friends or family, and the personal and romantic meanings you'd like this moment to emphasize.
Planning It Out with Your Partner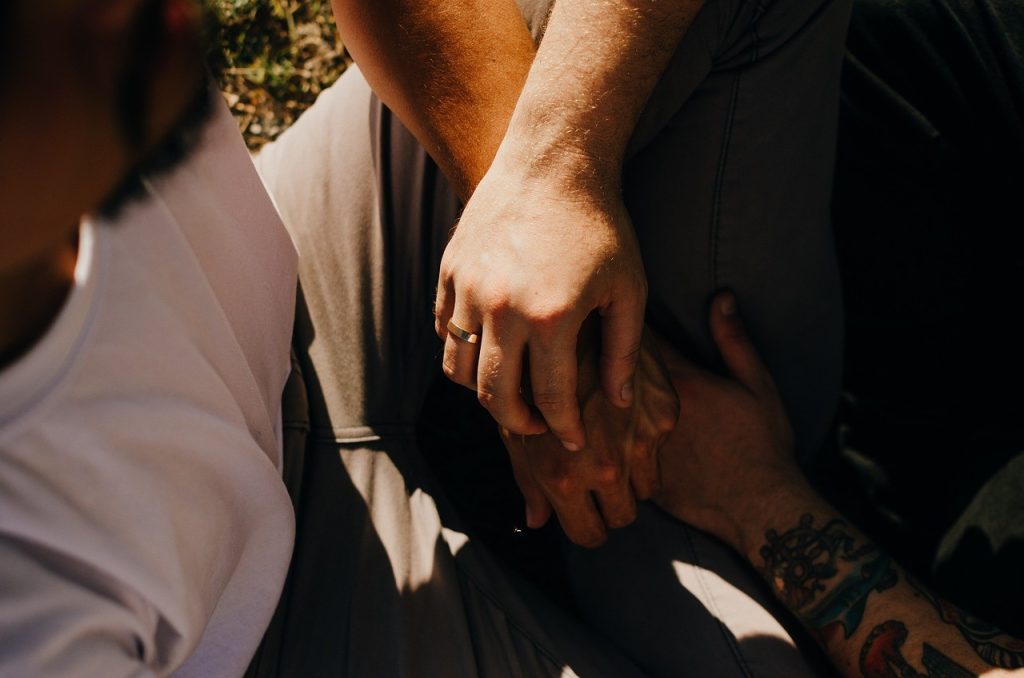 As with most other parts of the wedding ceremony, you'll need to talk this through with your partner and plan its style and order ahead of time. There's no need to strictly adhere to any specific roles or traditions. Instead, it's better to assess what each part of the procession means to everyone involved.
That given, there are some crucial factors to keep in mind:
The style and order of who walks down the aisle
Other people who can potentially walk down the aisle, like friends or family
Any personal or romantic meanings you would love to highlight at this moment
Your wedding venue
Consider all these factors very well with your partner. All of these will most definitely decide your and your partner's final decision on the style and order of who walks down the aisle. However, always remember that all of it comes down to your and your partner's preferences.
Five Ways to Walk Down the Aisle in a Gay Wedding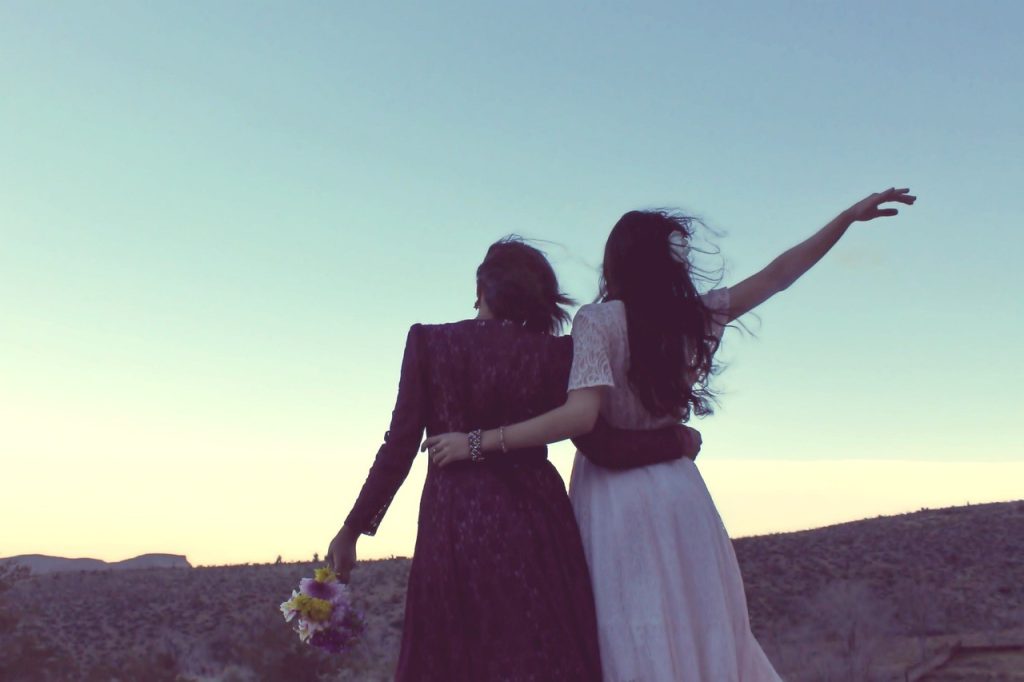 Walk down the aisle first with your partner
Walking down the aisle together with your partner can be a beautiful way to demonstrate the love and equality of your relationship. Contrary to the traditional meaning of who walks down the aisle, this shows that you and your partner are together and united in one bond.
Other attendees can then file in once you and your partner have reached the altar, or they can follow you and fan out to the seats as you reach the altar. You can use this to emphasize the appreciation you have for your friends and family attending.
Walk down the aisle last, after your attendants
This is like the traditional approach, where the wedding party is first to walk down the aisle before the bride and groom. That said, you can choose to walk down the aisle after other attendants, such as your parents and bridal party. After they've all come forward, you and your partner can follow suit and end the procession.
Once all other attendants have walked down the aisle, you and your partner can choose to wall the aisle together or have one come after the other. The last person to walk the aisle is typically the bride, but this can be switched according to your and your partner's preferences.
Walk down from two different places
If your venue can support it, you can choose to walk down the aisle from opposite sides or in different locations. For example, if two aisles are coming from both sides of the altar, then both of you can walk the aisle and meet at the altar.
Walk down with your loved ones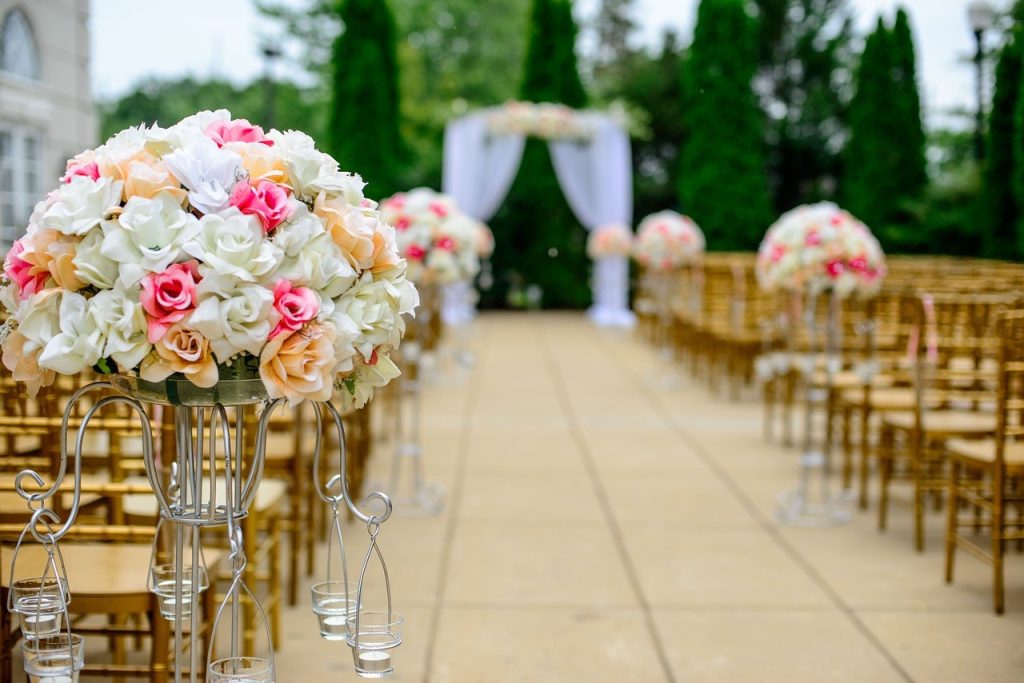 This is more in keeping with the traditional role of the wedding procession, which is to honor one's parents or family. You and your partner can walk down the aisle with your parents or any other close family members.
However, feel free to have a close friend be the one to accompany either of you down the aisle. These can be friends who have watched your relationship grow over the years and who have been with you both through thick and thin.
Skip the procession
This is more applicable to small weddings, or to couples who may just want something short and humble. You and your partner can simply choose not to walk down the aisle, and instead be already present once all attendees have arrived at your ceremony's venue.
Final Thoughts
Planning a wedding can be quite hectic, no matter if you're gay or straight. However, for gay couples, it's easy to be confused with all the little details, especially as much advice is geared towards straight couples. Who walks down the aisle in a gay wedding can be difficult to figure out.
However, who walks down the aisle and how to do it all comes back down to personal preferences, and nobody is exempted from walking down the aisle. At the end of the day, your wedding ceremony is not about rigid traditions or customs, but all about the love you share with your partner and the love of all those attending.