Every groom is different; each one has different preferences, priorities, and ideas of what is "fun." Thus, it follows that every bachelor party is different. Figuring out what gift for bachelor would be fitting for the groom and his groomsmen can get challenging.
Although you are not required to bring one to a bachelor party, gifts are always appreciated, especially if they are thoughtful and special. Gifts for bachelor party include personalized mugs, bags for storing beverages, various kits, and so on. 25 examples of bachelor party gifts for groom are listed below.
Unique Bachelor Party Gift Ideas For the Groom
1. Barbecue Tool Set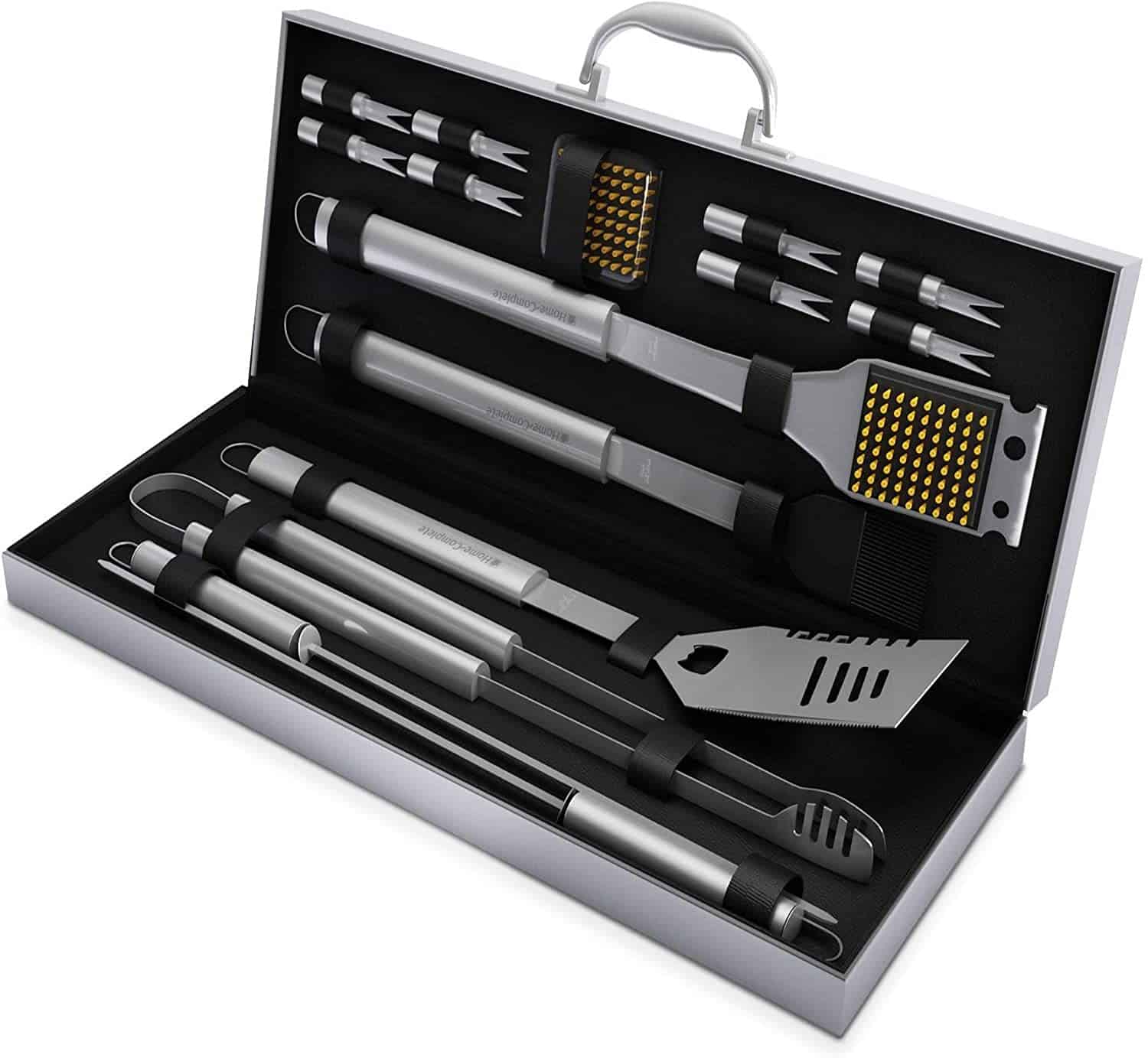 Giving a groom-to-be a barbecue toolset is a fun and practical gift idea for bachelor party celebrations. It's symbolic, suggesting the groom is transitioning into a new phase of life.
2. Beer Bottle Bag Canvas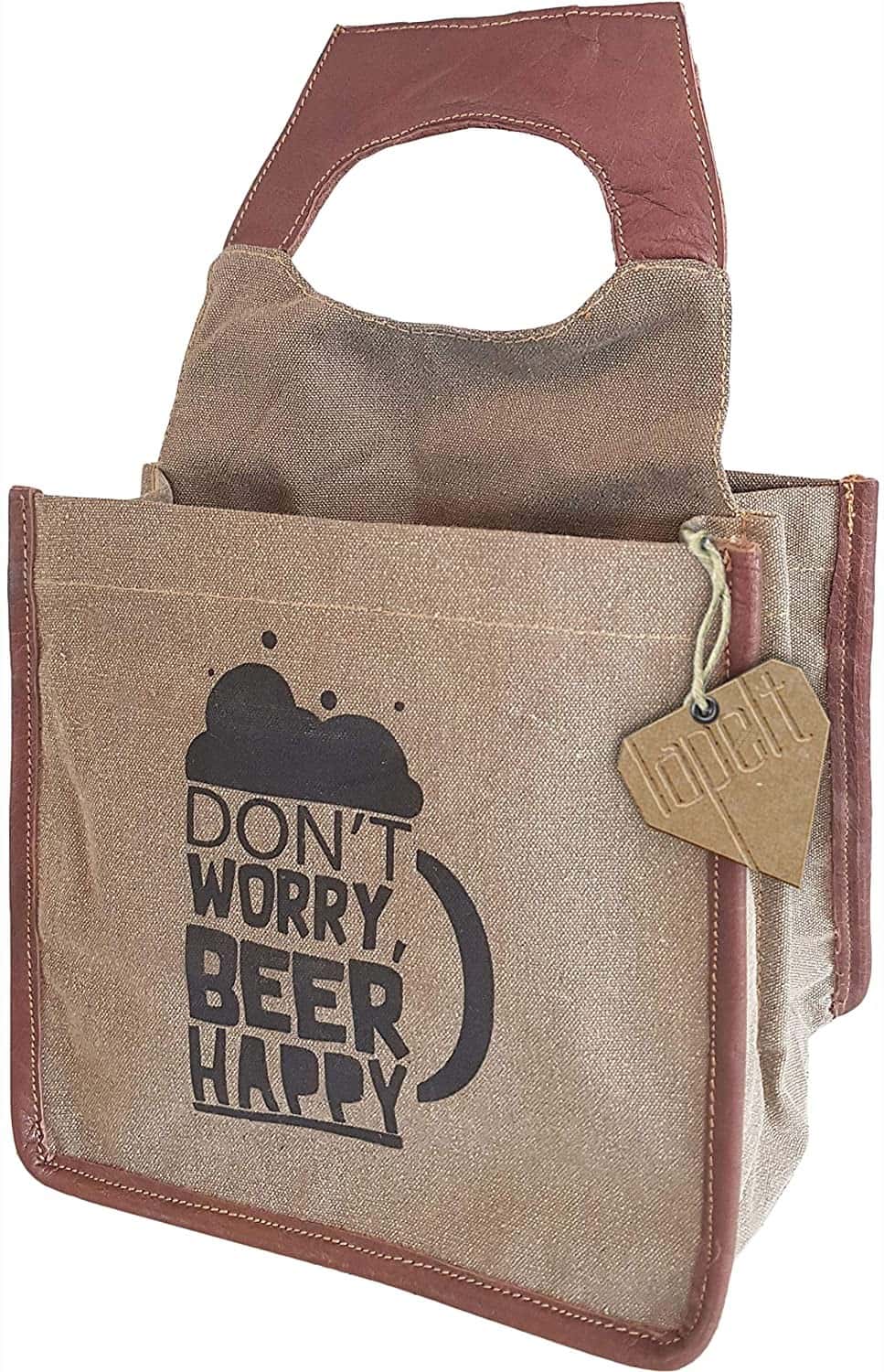 Especially for outdoor bachelor parties, having portable storage for your supply of alcohol is a must. This beer bottle bag canvas can safely hold up to six bottles of beer and has two pockets for chiller packs to keep your beverage cold.
The retro style and leather handle of the bag make it both useful and dapper; the "Don't worry, beer happy" illustration in front reflects the upbeat and celebratory nature of bachelor parties.
3. Beer Mug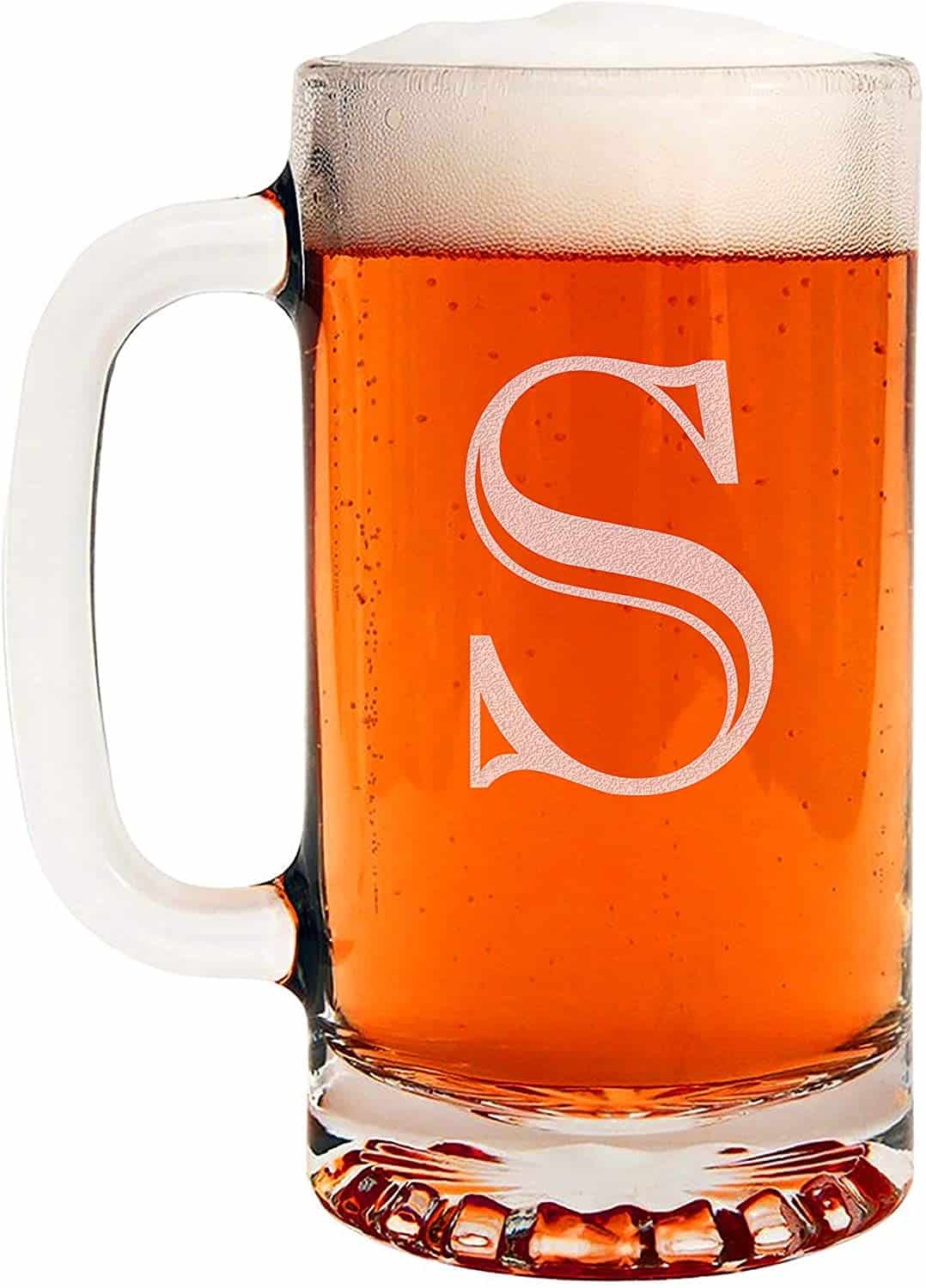 More often than not, bachelor parties are incomplete without alcohol. Instead of serving them in their cans or nondescript glasses, there are engraved mugs available on Amazon.
The etched monogram beer mug pictured above can hold up to 16 ounces of beer. You can get the first letter of the groom's or groomsmen's names engraved on its front.
4. Casino Game Night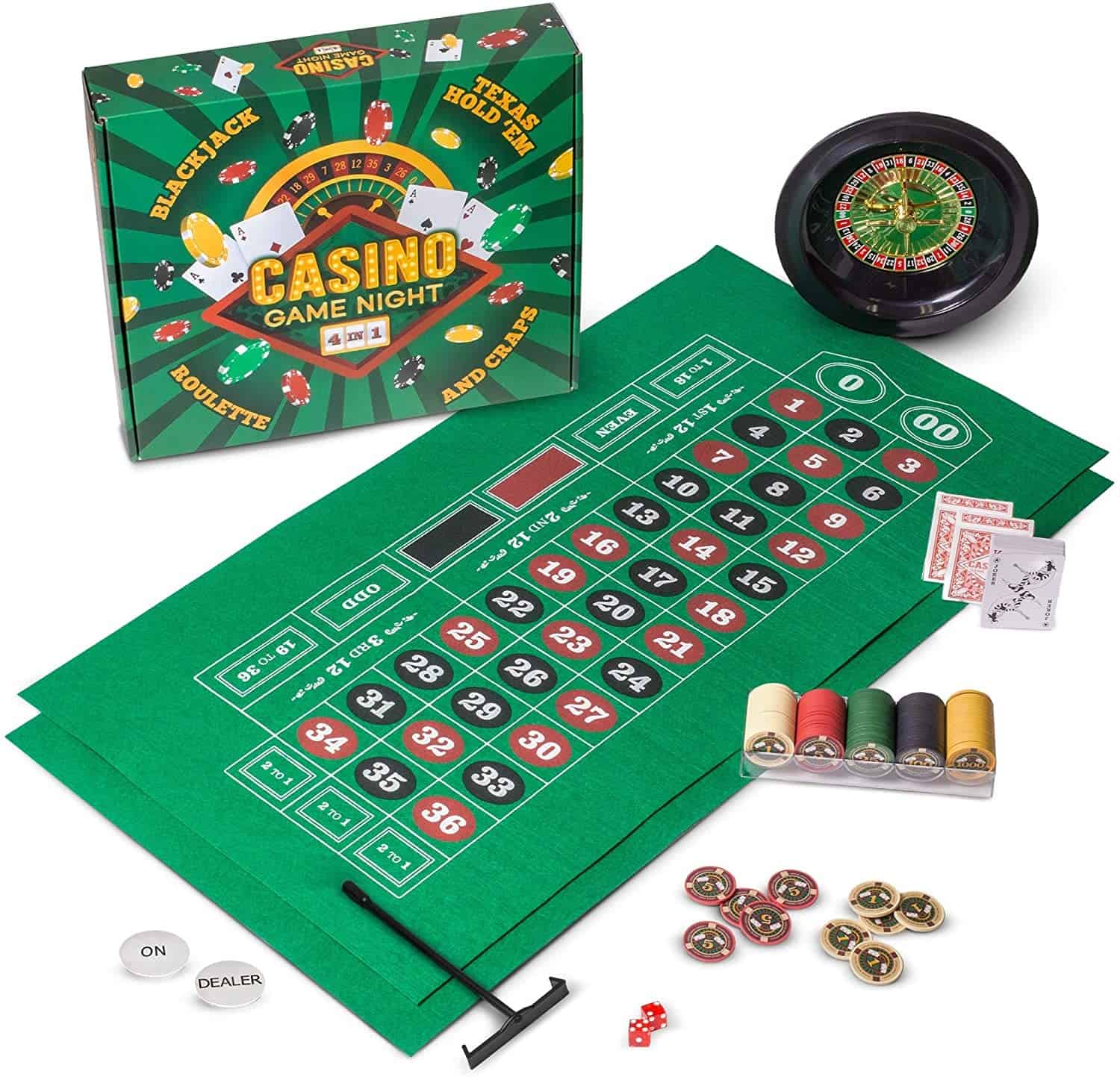 This four-in-one gambling game set consists of a roulette wheel, poker chips, decks of cards, a mini felt, dice, and more. It will allow you to play poker, Blackjack, Roulette, and Craps.
Through this bundle, you can experience a taste of Vegas. This will be useful not only for the bachelor party but also for any future gatherings and hangouts.
5. Couples' Dice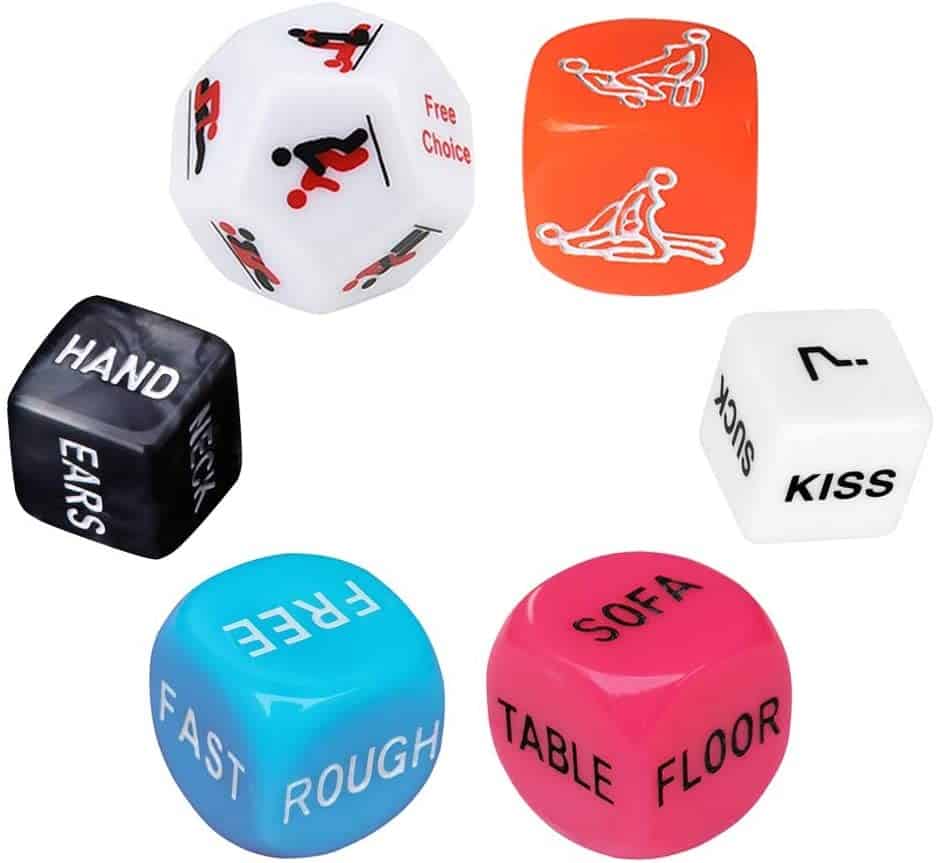 Dice games can serve as fun bachelor party gifts. They offer a light-hearted way to break the ice and get everyone laughing. This bachelor party gift idea for the groom is a set of dice that consists of six dice: four "main event" dice and two "icebreaker" dice. Each dice's face contains an action, part of the body, location, position, and manner. The couples' dice can prove to be useful for both newlyweds and old couples.
6. Couples' Wine Tumbler Set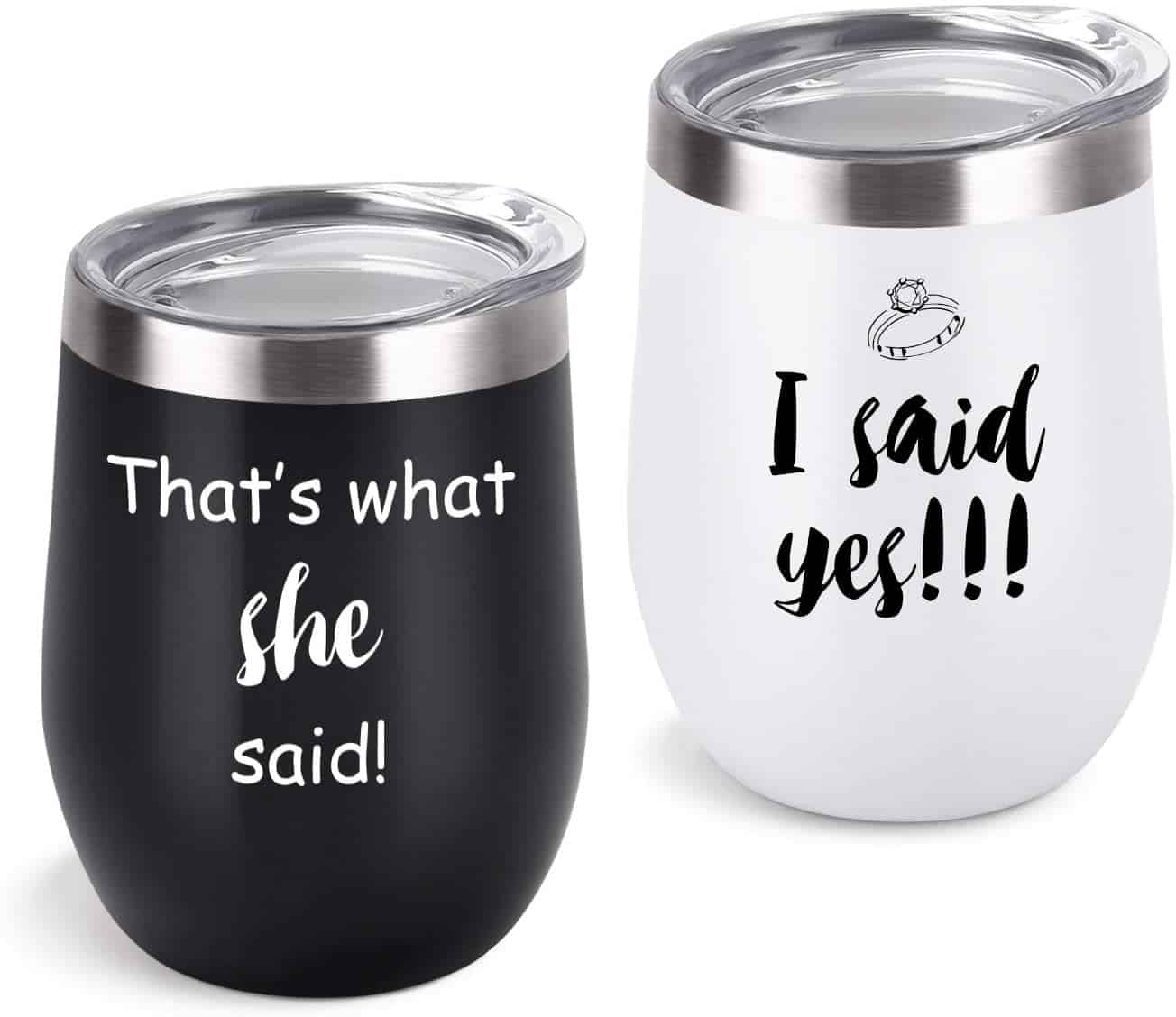 This set is comprised of two 12-oz stainless steel tumblers perfect for couples. One of the tumblers says, "I said yes!" while the other says, "That's what she said!" Besides its wittiness, the products are also guaranteed to be of high quality. It is durable, easy to clean, and can keep your drink cool for about nine hours.
Such gifts are a testament to the thoughtfulness behind choosing bachelor party gifts for groom. They not only serve a practical purpose but also carry a witty message.
7. Cufflinks and Tie Clip with Their Initials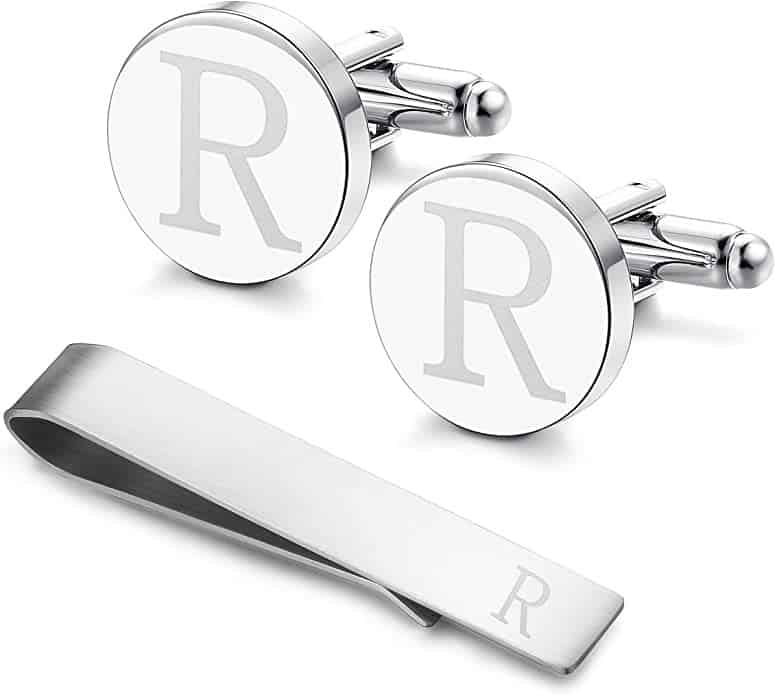 Cufflinks and tie clips are subtle accessories that embellish any formal outfit. Even if the wedding is not a formal ceremony, these accessories can be useful for other events where formal wear or business wear is expected.
Though they come in a wide array of designs and costs, the cufflinks and tie clip pictured above are both personalized and relatively inexpensive. These qualities make them a great bachelor party gift idea for the groom and his groomsmen.
8. Custom Bobblehead Figurine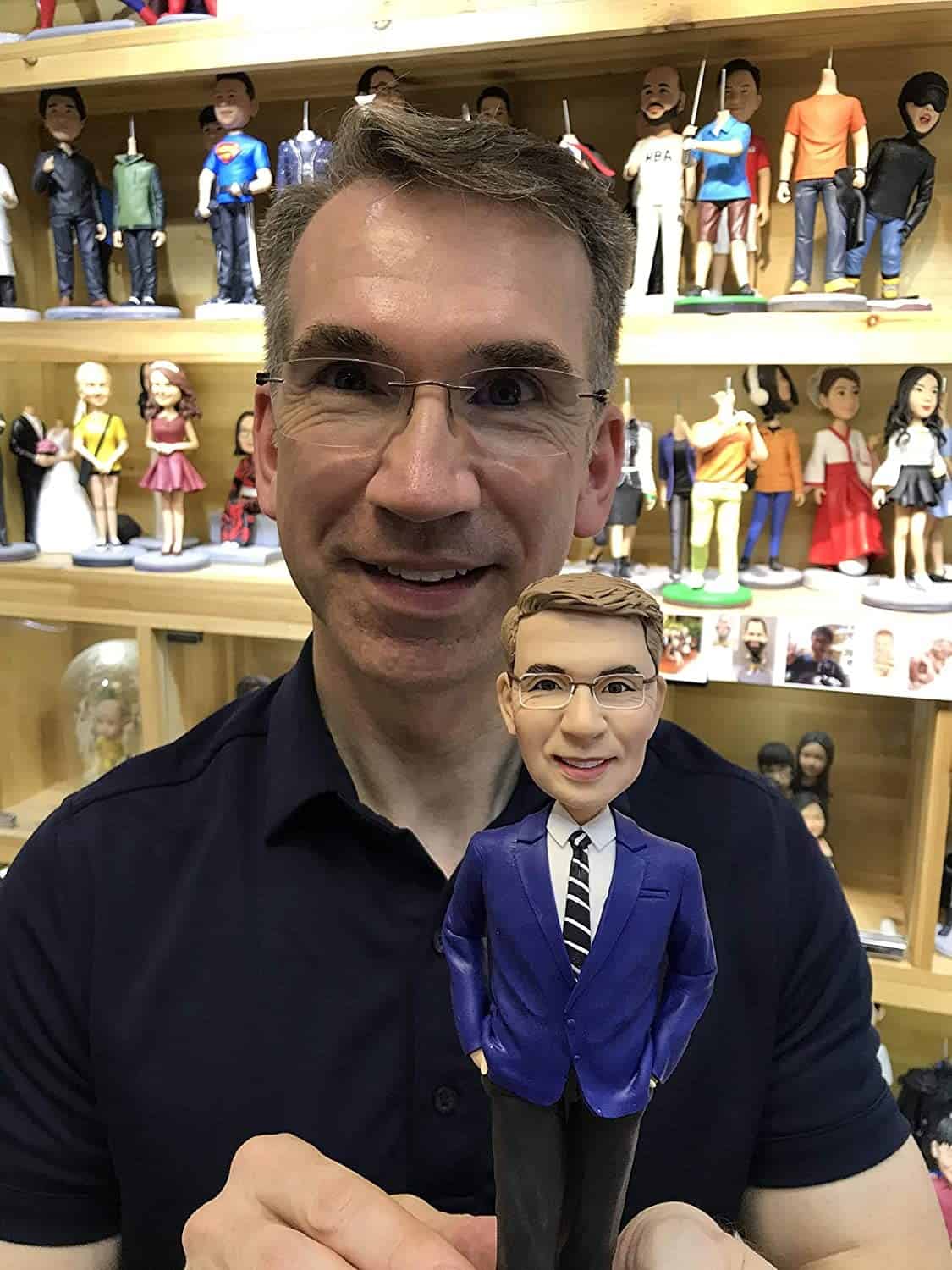 A custom bobblehead figurine is the epitome of personalized — it is handmade by a craftsman after you give them the pertinent details to be included in the figurine. You have complete control of the physical traits, outfit, and pose of the 9-inch final product. Considering all the labor that goes into it, its price is more than justified.
Be sure to place your order in advance. The latest you can avail of the service and expect it to arrive on time is two weeks before the day of the party. By giving more time to the sculptor, you are ensuring that the finished item has high quality and closely resembles its reference.
9. Floating Beer Pong Table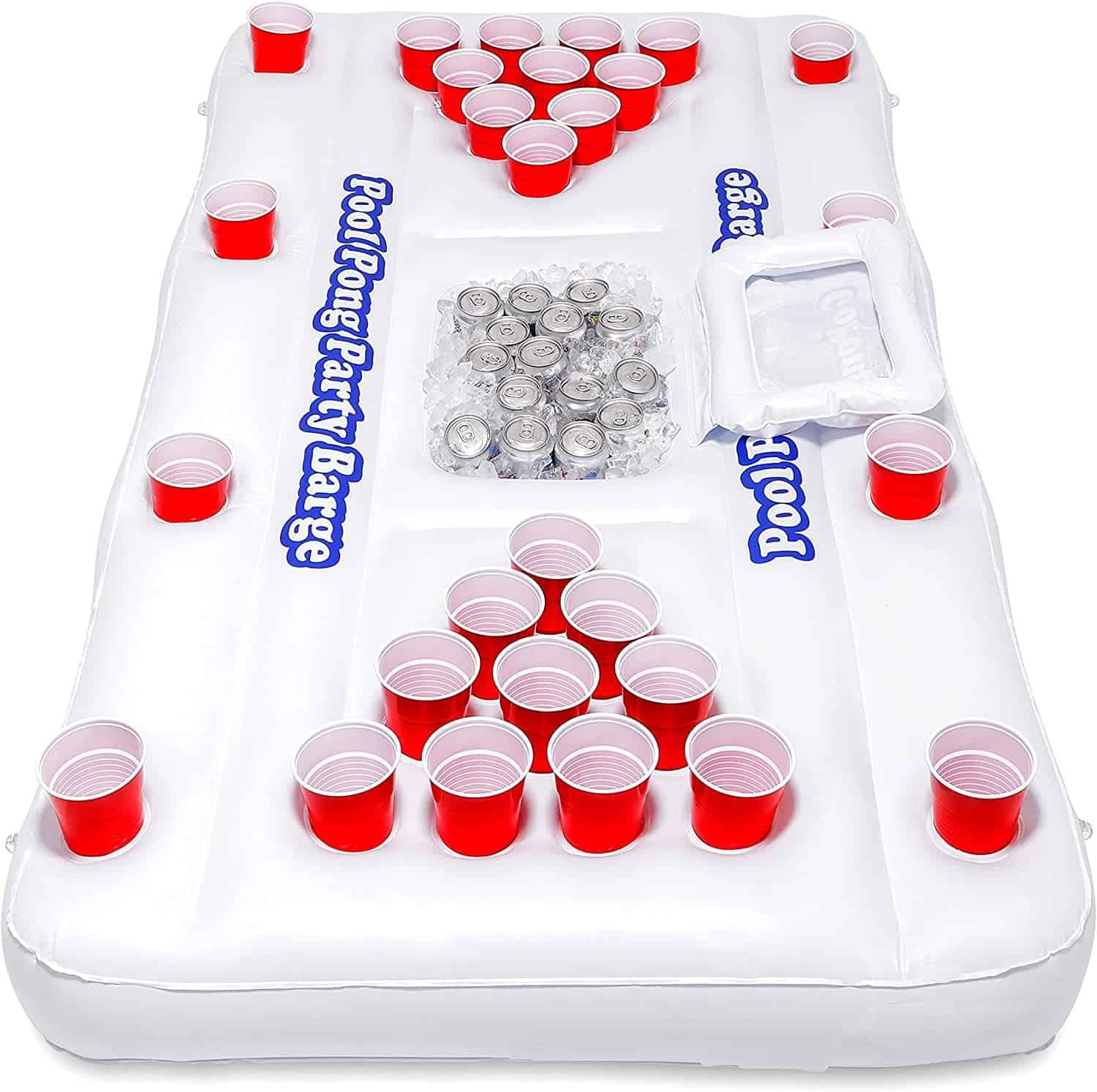 Beer Pong is a classic bachelor party game where you throw a ping pong ball into a plastic cup with beer in it. Traditionally, the setup requires a flat surface so the cups can stand upright.
With a floating beer pong table, you can take the game to a body of water, such as a pool or a lake. This is a great activity if your bachelor party will be held outdoors. The middle of the floating table is a cooler that can store cans of beer to refill the cups once needed.
10. Gag Reel
Gag reels are a collection of humorous pictures and videos showcasing anyone's funniest or most mortifying moments. This is perfect for those who love documenting their life through photos and videos. However, be mindful that the purpose of a gag reel is to make everyone laugh but not to the point of humiliation.
You can make a gag reel yourself using various online applications. If you want to take it a step further, you can hire a professional editor to do it for you.
11. Gift Cards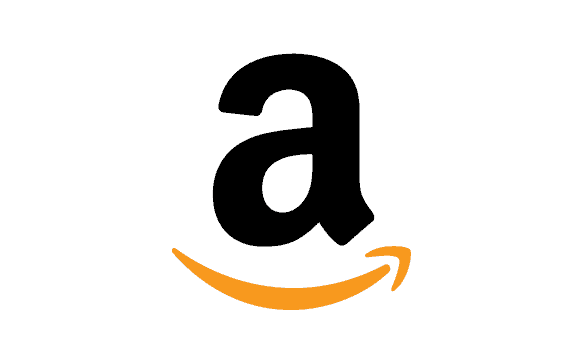 Shop for $1-$2000 Amazon eGift Card
Check with the groom's favorite bar, restaurant, or store if they offer any gift cards. Though it may seem like a low-effort bachelor party gift idea for the groom and his bros, it is highly thoughtful; for one, it shows that you have been paying attention to the groom's preferences and interests. Moreover, giving him a gift card allows him to choose what it is that will make him the happiest.
12. Golf Cooler Bag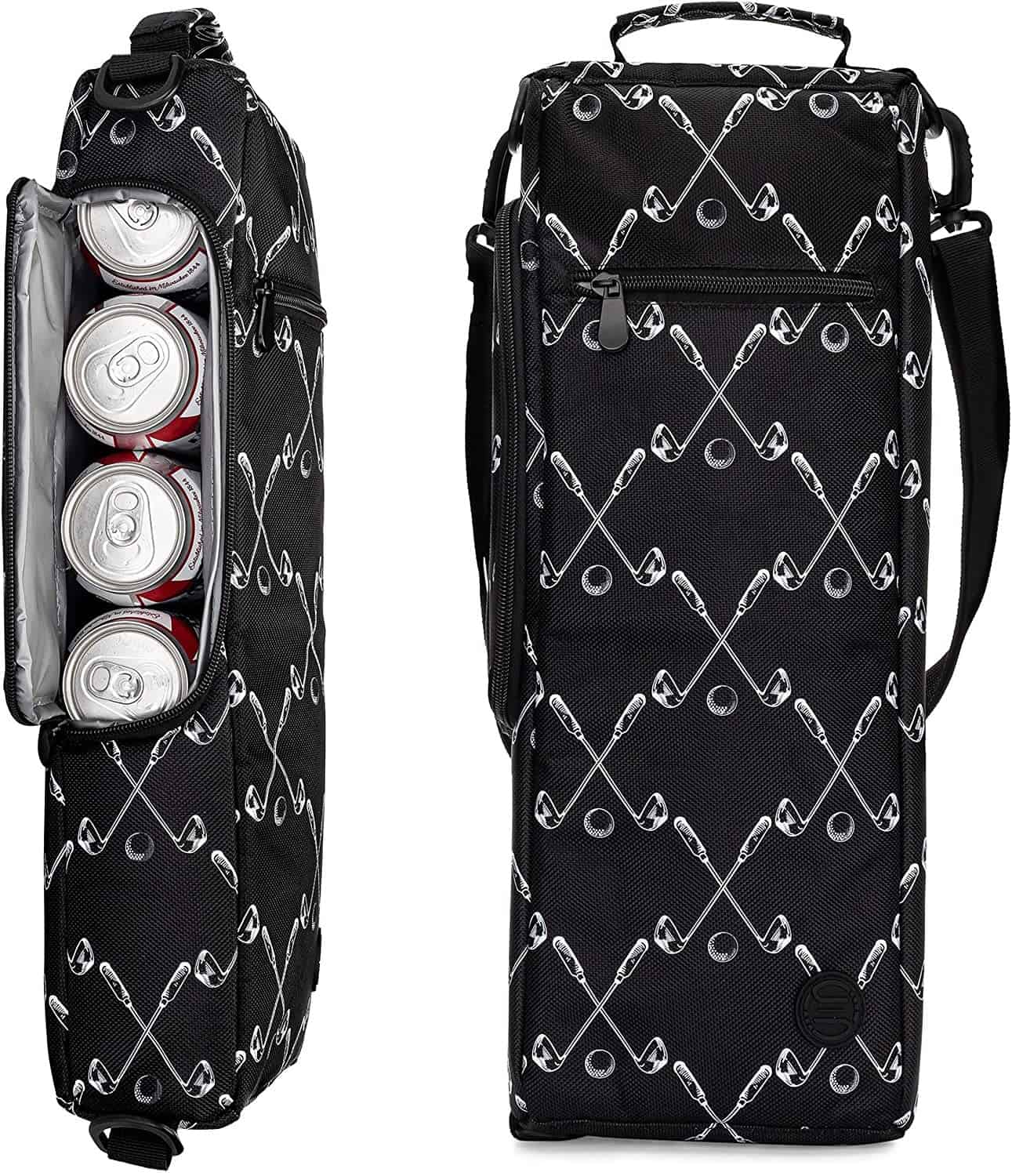 If the men are avid golf players, a golf cooler bag is a great idea for a gift. It will allow them to be discreet when bringing alcohol into the course. The bag pictured above can carry up to six cans of beer or two bottles of wine. There is also space for ice packs to chill your drink while you are playing.
The design of a golf cooler bag enables a player to store it in a traditional golf bag, giving a golfer absolute discretion. Moreover, this can double as a cooler bag for other outdoor excursions, such as picnics, going to the beach, and so on.
13. Grooming Kit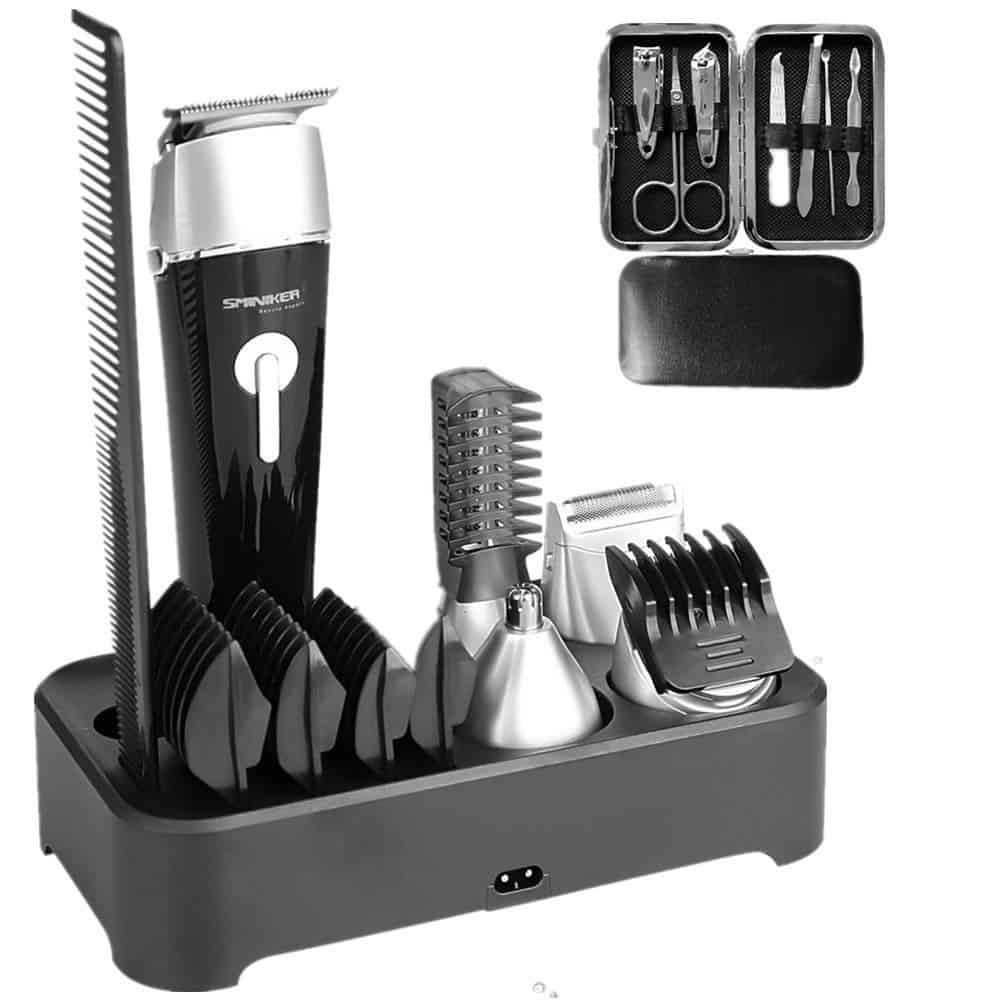 Hair grooming kits and manicure/pedicure grooming kits are typically sold separately. The grooming kit pictured above consists of a hair clipper, shaver, mustache trimmer, nose trimmer, and a precision trimmer. Additionally, it has different attachments for the tools, combs, and a rechargeable base.
Manicure sets generally include nail clippers, nippers, and a nail file. Depending on which manicure set you purchase, it can include more tools. This manicure set from Keiby Citom also includes a facial care set, such as eyebrow tweezers, multi-purpose scissors, a blackhead needle, and so on.
These sets are a timely gift for the groom and the groomsmen, given that the wedding ceremony is only a month or so away. They can use these tools to help them look their best for the groom's special day. Beyond that, these sets are beneficial for everyday use as well.
14. Homebrew Starter Kit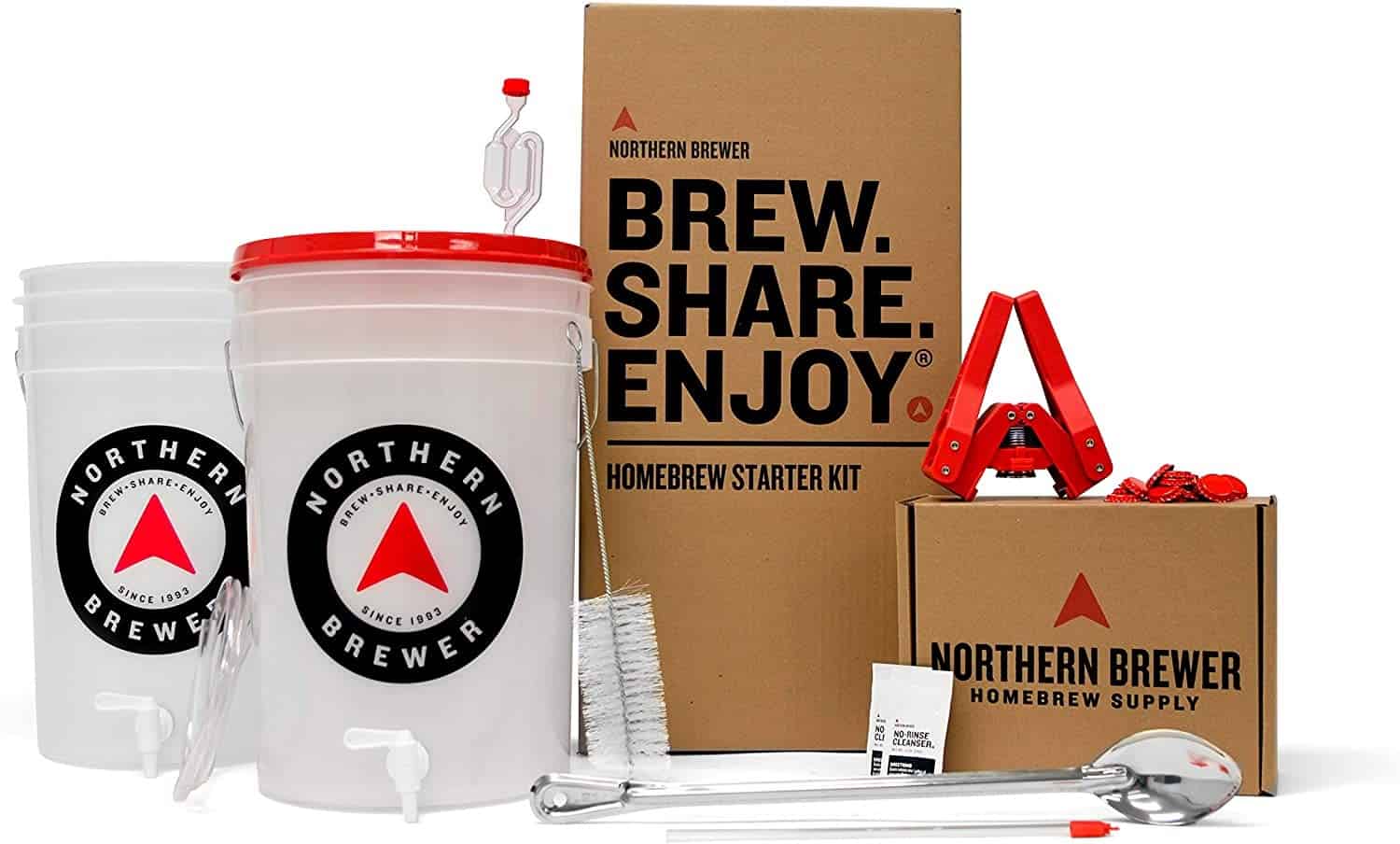 Most of the time, knowing how much work goes into creating something makes you enjoy it more. This is especially true for beer. Homebrew starter kits are a perfect introduction to the world of alcohol. This kit, in particular, includes siphon-less fermenters, a bottle filler, a bottling bucket, a stainless spoon, the recipe for Block Party Amber Ale, and more.
More than being an awesome gift idea for a bachelor party, brewing your own beer can also be a fun activity for the groom and groomsmen to do together. This can be an effective icebreaker and team-building exercise.
15. Leatherette Valet Tray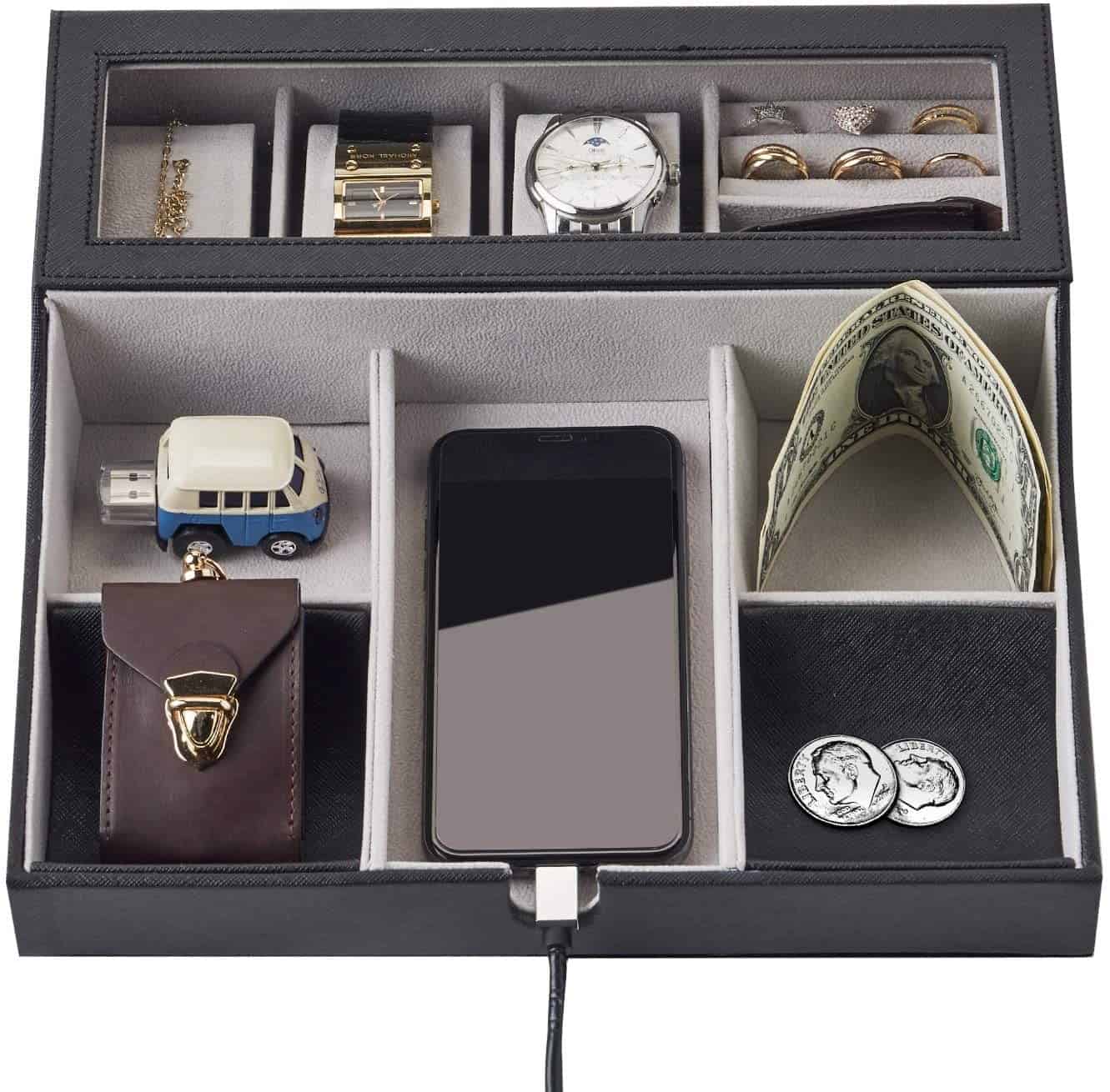 A leatherette valet tray is an organizer for tables and nightstands with compartments to hold various items. The product pictured above has a charging station and compartments for a watch, jewelry, wallet, keys, and other important items; however, the recipient is free to utilize the item as they wish.
This gift is particularly helpful for the disorganized and forgetful; having a valet tray will prevent items from getting lost.
16. Marriage Coupons
Inside a coupon book, write various acts of service that the groom can do for the bride and vice versa. They can then cash this in whenever they feel like it. This homemade gift is not only thoughtful, but it is also practical. It will also be a way for the newlyweds to further strengthen their bond and prevent possible fights. Here are a few acts you can include:
I will give you a massage every night for a week.
I will take out the trash every night for a week.
I will be the one to buy groceries for a month.
I will do the laundry for a week.
I will wash the dishes for a week.
17. Mr. and Mrs. Shot Glasses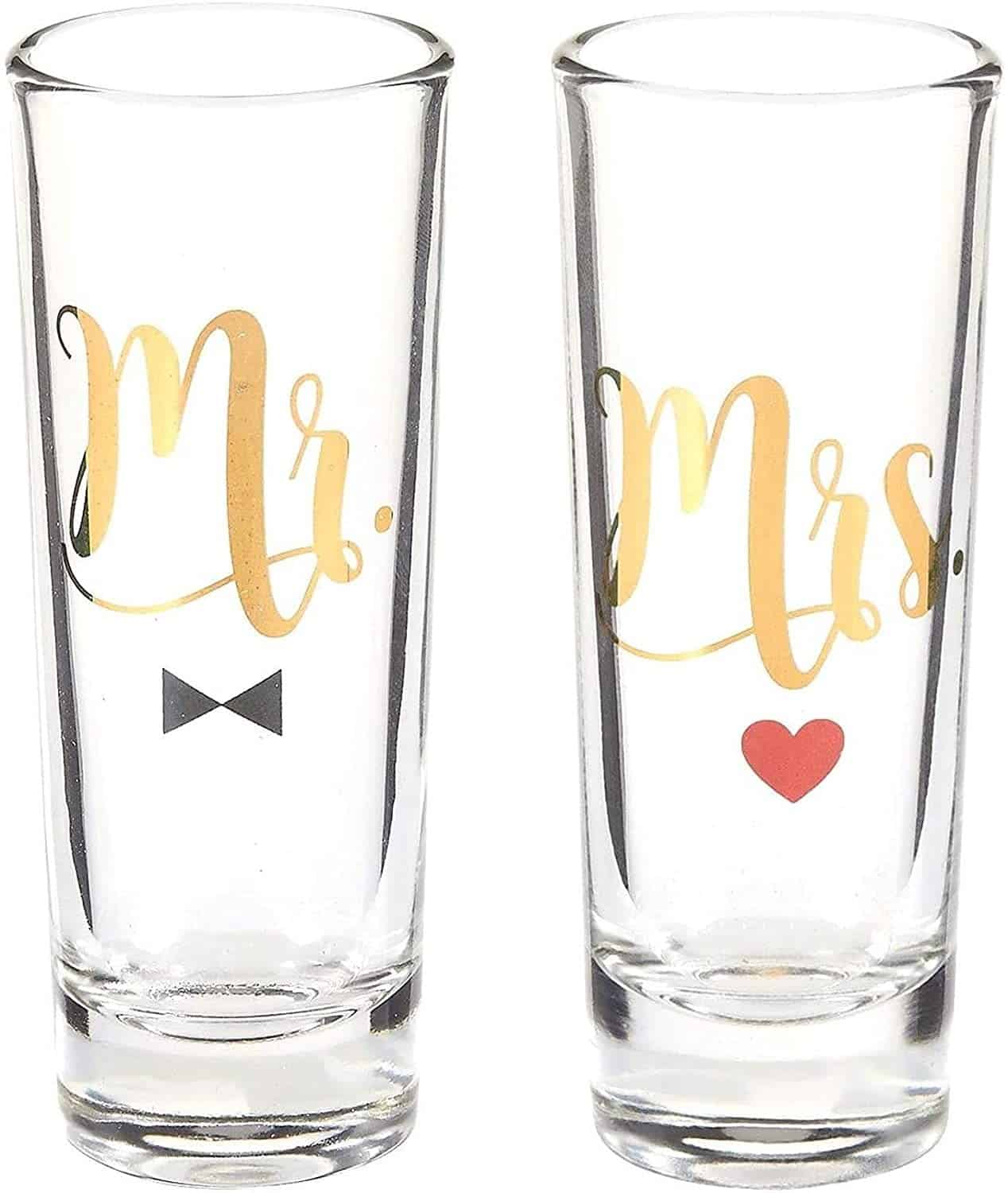 Similar to the couples' wine tumbler set, this pair of shot glasses are personalized for newlyweds. One glass says "Mr." while the other says "Mrs." It can hold two fluid ounces of any drink.
They can use this during the pre-wedding parties, rehearsal dinner, and reception. After the ceremonies, these can be a keepsake for their special day, as well as something for daily use.
18. Outdoor Survival Kit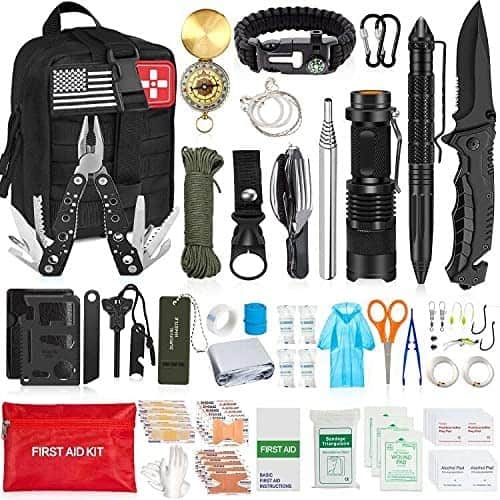 If the bachelor party includes camping in its agenda, an outdoor survival kit is one of the most appropriate bachelor party gift ideas for the groom and his entourage. This kit should contain everything the men would need to live off-grid overnight or for a few days, such as tools, utensils, and first aid kits.
According to its reviews, the product pictured above is worth its price, compact, and lightweight, making it ideal to bring on adventures. After the party, these kits can be reused and replenished.
19. Personalized Flask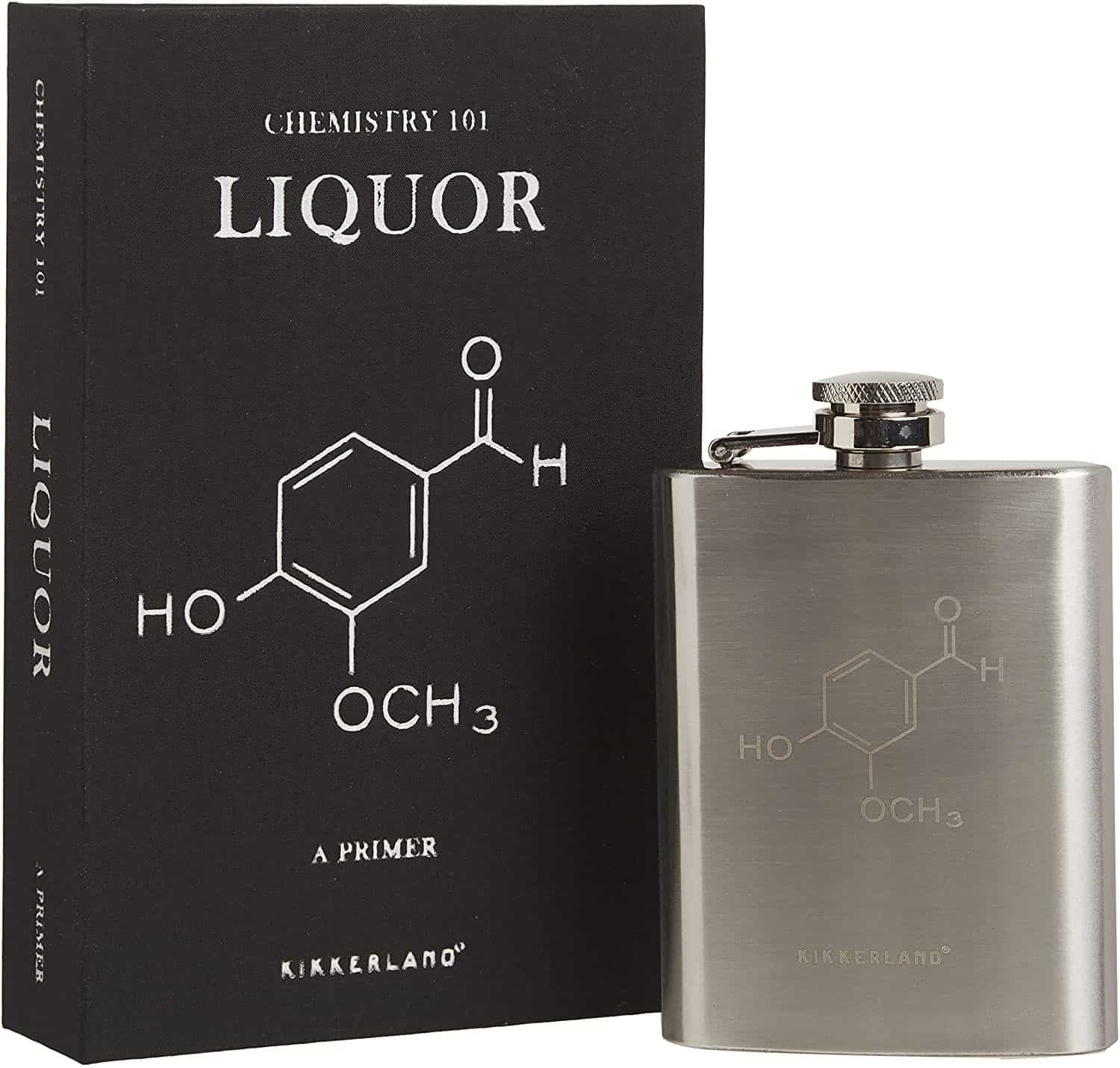 There are plenty of options for flasks available on Amazon. This Kikkerland Chemistry 101 Flask Book is an eccentric and discreet way to carry around some alcohol; not only will you have whole-day access to some liquid courage, but you will also look intelligent by doing so.
There are plenty of stainless-steel options in a variety of colors. However, to personalize those, you may need to find a separate vendor who will do those.
20. Personalized Key Chain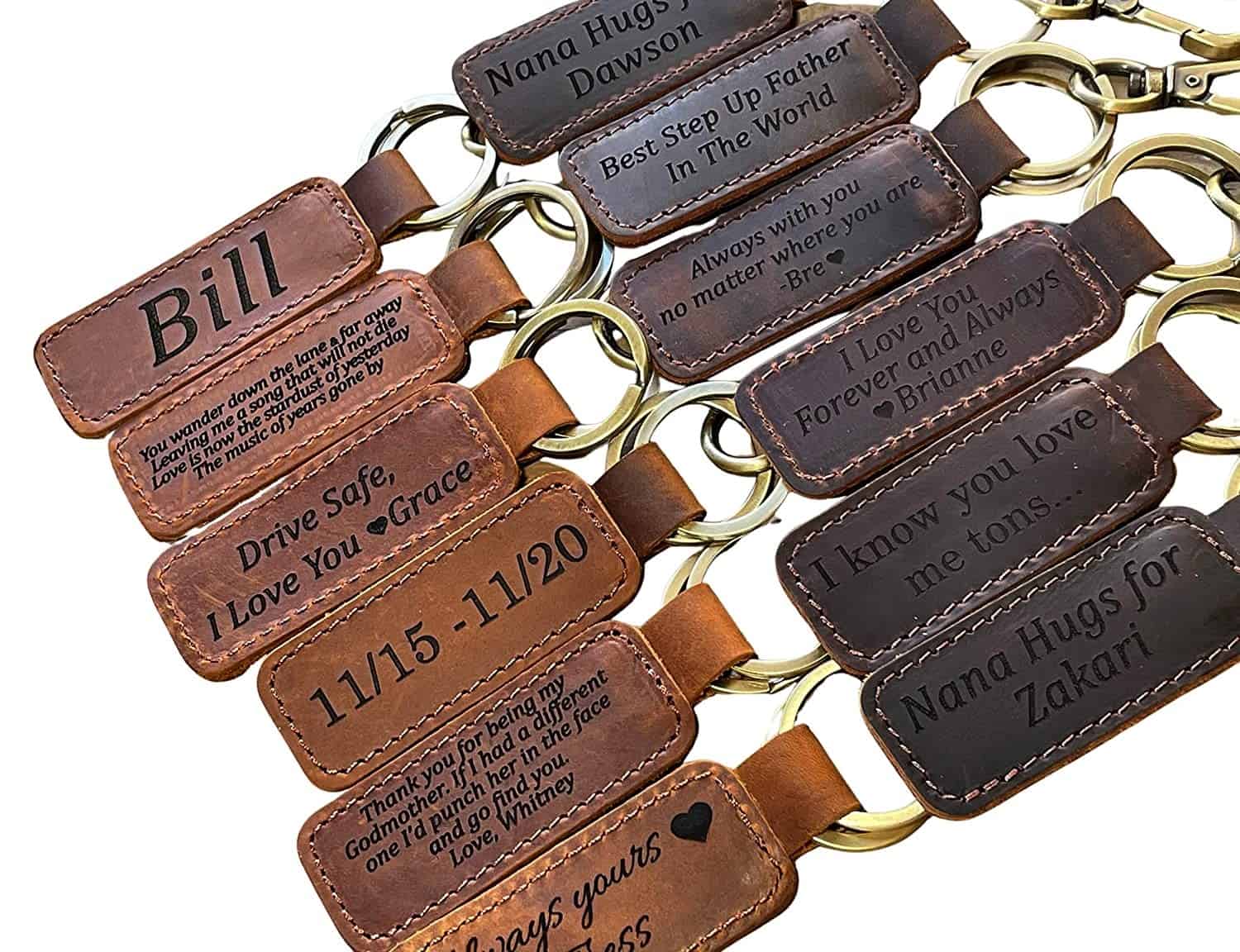 This 100% genuine leather key chain is both practical and sentimental when given as a gift. It is seven centimeters in length and 28 millimeters in width. Furthermore, the product is customizable; you are allowed to have characters stamped or icons engraved on its surface.
You can use these characters to spell out the man's name, the day of the bachelor party, or anything you think would be meaningful to the groom or his groomsmen.
21. Personalized Sports Equipment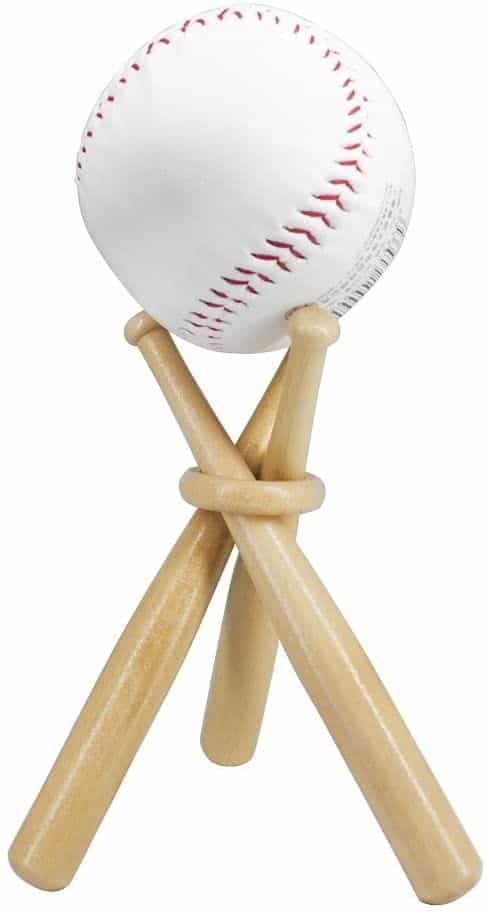 If the groom or groomsmen are fans of a specific sport, look around for sports equipment that you can customize. For example, if the groom is a fan of baseball, there are personalized baseballs and baseball bats available online. Alternatively, you can get a plain baseball, sign it yourself, and buy a display case or stand holder for it.
22. Stag Whiskey Decanter Set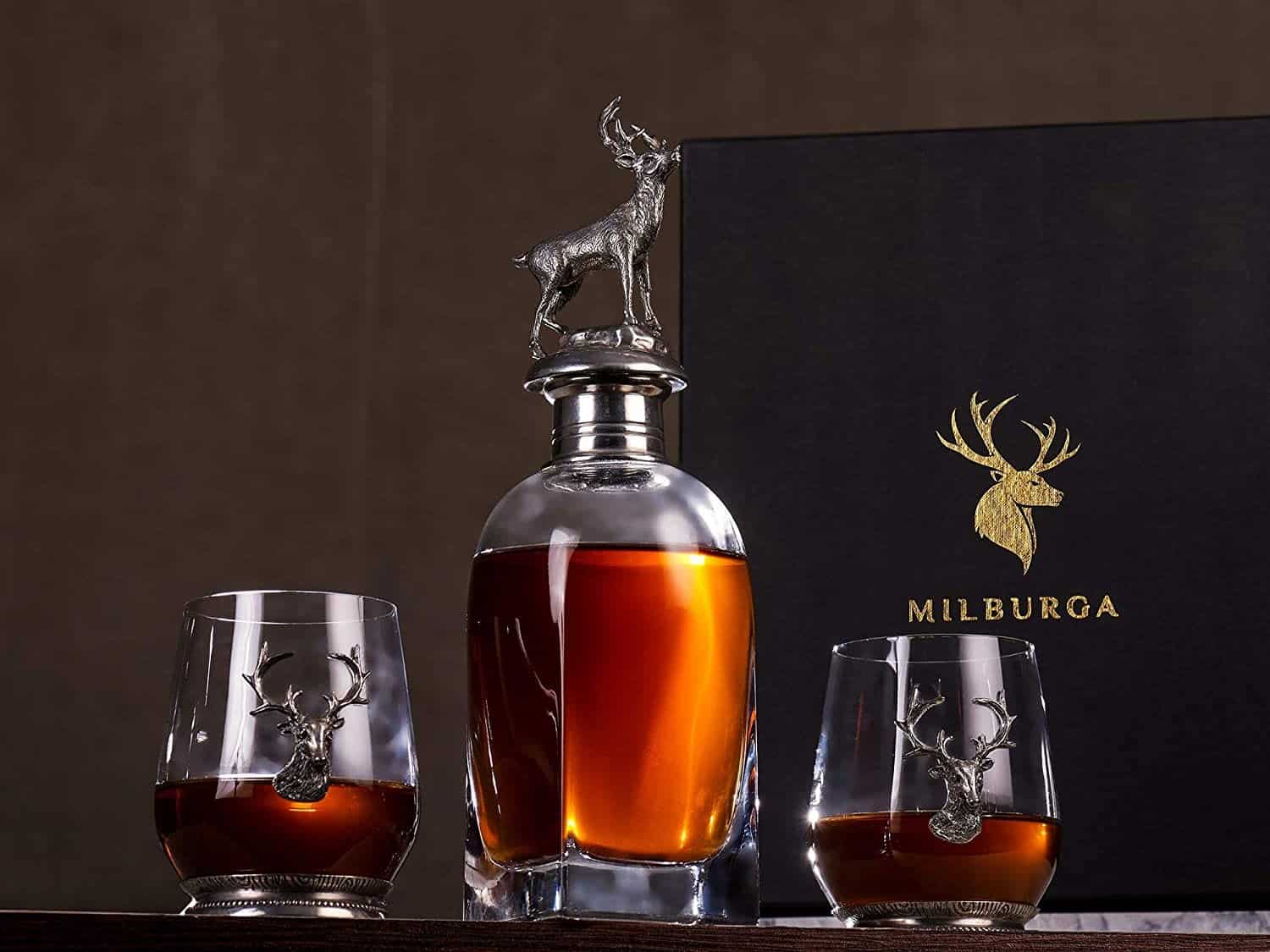 Bachelor parties are called stag parties in Great Britain. Thus, purchasing a stag decanter set is not only a memorable gift but also a witty play on words. This set comes with two glasses that have a stag on their surface.
Although this gift is considerably more expensive than other items on this list, its luxurious and elegant look elevates any space it occupies.
23. Trophy Husband

Literally speaking, the Trophy Husband is a strongman trophy made of lightweight but premium quality plastic. There is a sticker on the stand that says "trophy husband." At 9.5 inches tall and 3.75 inches wide, this is an exceptionally witty gift for the husband-to-be.
You can further personalize it by making a custom nameplate to stick onto the stand. The trophy is frequently bought together with a t-shirt that has "Trophy Husband" printed on its front.
24. Wall-Mounted Bottle Opener with Cap Catcher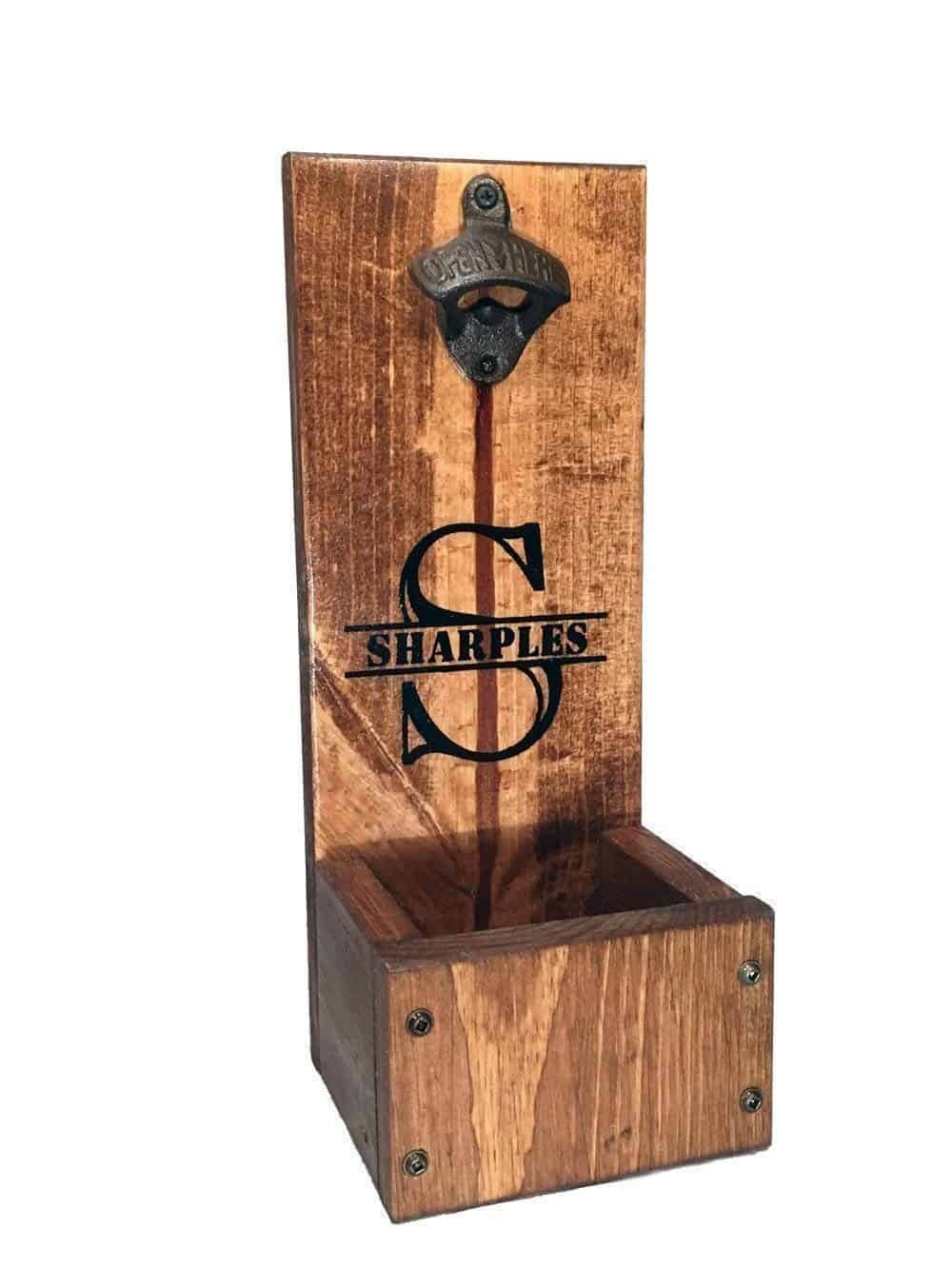 Any bachelor would appreciate a bottle opener as a gift for bachelor celebrations. It's both functional and can be a memorable keepsake. This particular bottle opener makes for an exceptional gift to the groom or groomsman for their bachelor party. More than just a functional gift, you can add sentimental value to it by engraving the recipient's name, initials, or favorite quote onto its surface. This can be mounted on the wall or freestanding on any flat surface. The cap catcher that comes with it is for everyone's convenience.
25. Whiskey Stones Gift Set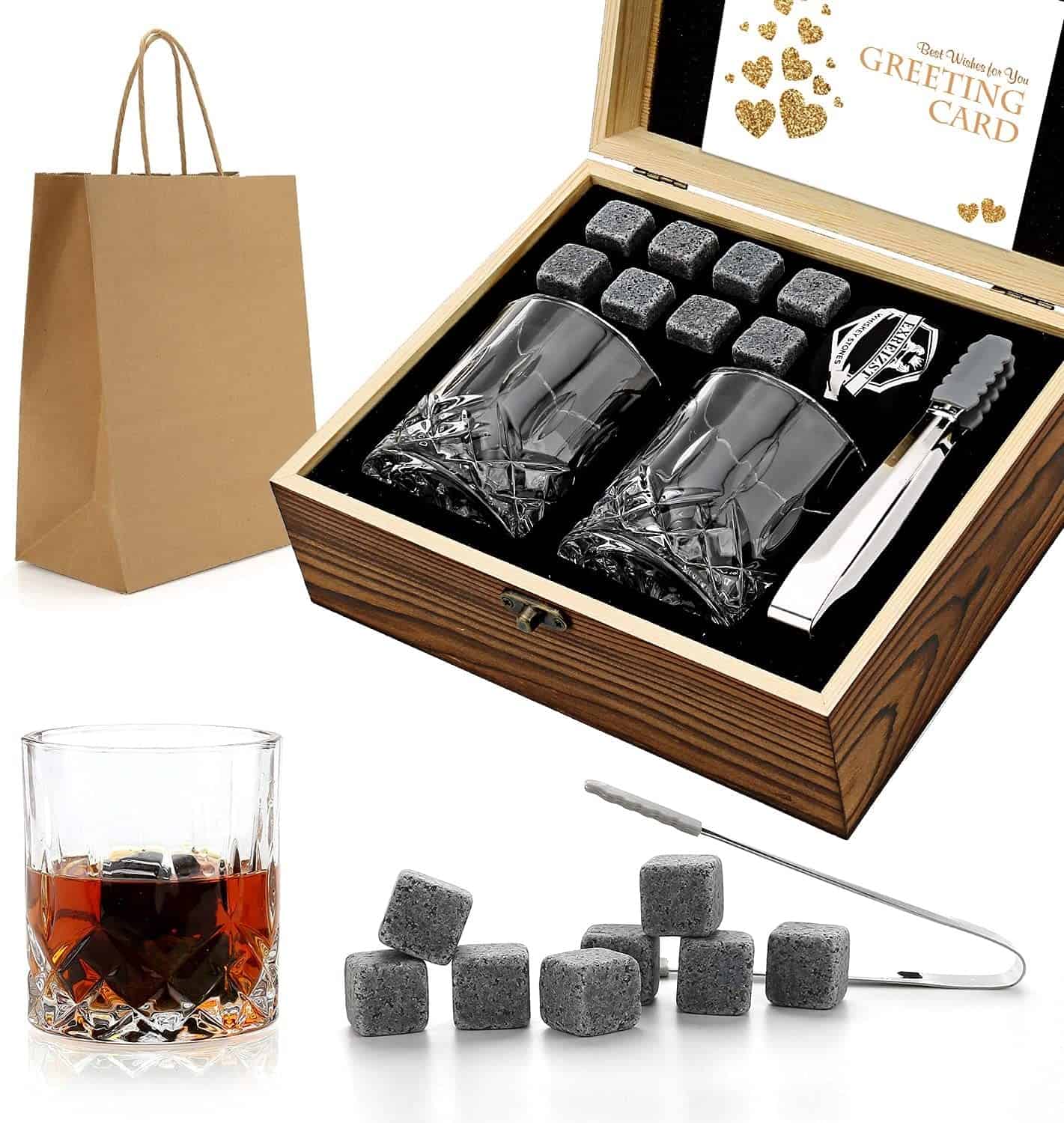 For those who love their drinks chilled to perfection, whiskey stones are the ideal gift ideas for bachelor party attendees who appreciate the finer things in life. Also known as whiskey rocks, natural stones cleanly cut into small cubes. These are used to chill whiskey and other drinks. A whiskey stone's composition allows it to stay colder for a longer time, as compared to other stones.
A whiskey stones gift set consists of multiple stones, a tong, and glasses perfect for the drink. The product pictured above also includes a greeting card, where you can congratulate the groom on his upcoming wedding.
Final Thoughts
Choosing the right gifts for bachelor party celebrations is all about understanding the groom's tastes and preferences. Whether it's a simple beer mug or a more elaborate game set, the thought behind the bachelor gift ideas for groom is what truly counts. It's the thought and effort that will make your gift stand out and be remembered for years to come.