The Republic of Costa Rica is located in Central America. The country has a population of around five million, the majority of which speak Spanish and believe in Christianity.
Costa Rica translates to "rich coast," with roots in 16th-century Spanish colonization. Back then, the name referred to the abundance of gold in the area.
However, it is also fitting for the country's landscape — the republic is known for its breathtaking beaches, national parks, rainforests, volcanoes, and waterfalls.
As a result of history, Costa Rican wedding traditions have considerable Spanish influence. This impact is seen in customs like the Serenata, the Baile del Billete, and the giving of 13 gold coins. Listed below are eight local rituals that will touch you with their meanings.
Delightful Costa Rican Wedding Traditions
1. Serenading the Future Bride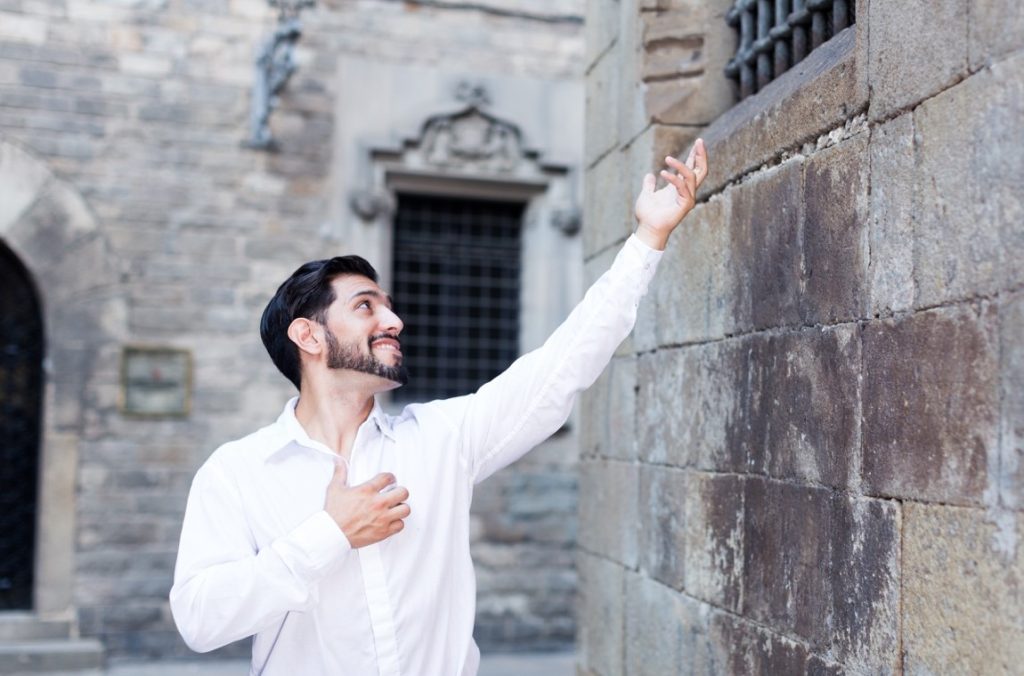 Music is a thriving industry in Costa Rica. Furthermore, songs are essential to everyday life in Latin and Central American cultures. You will hear a diverse range of genres in celebrations and social gatherings.
The importance of music reflects in the pre-wedding tradition of a serenata. The groom would visit his bride-to-be at her house, typically with his groomsmen completing the band. They would sing a romantic song for the bride, her friends and family, and anyone around.
If the groom and groomsmen do not feel confident about their musical abilities, they can hire a mariachi band or live musicians. Either way, Colombians also observe this tradition.
This informal performance usually marks the beginning of the wedding celebrations, taking place several days before the ceremony. The groom will end the show by giving his bride some roses. This gesture will make her — and the onlookers — swoon at how romantic it is.
2. A Family Affair
Families are central to Costa Rican culture. At a wedding, it is essential that the entire family is present. Relatives who live in different cities, countries, or continents fly in and join the celebrations.
3. The Couple's Memorable Wedding Attire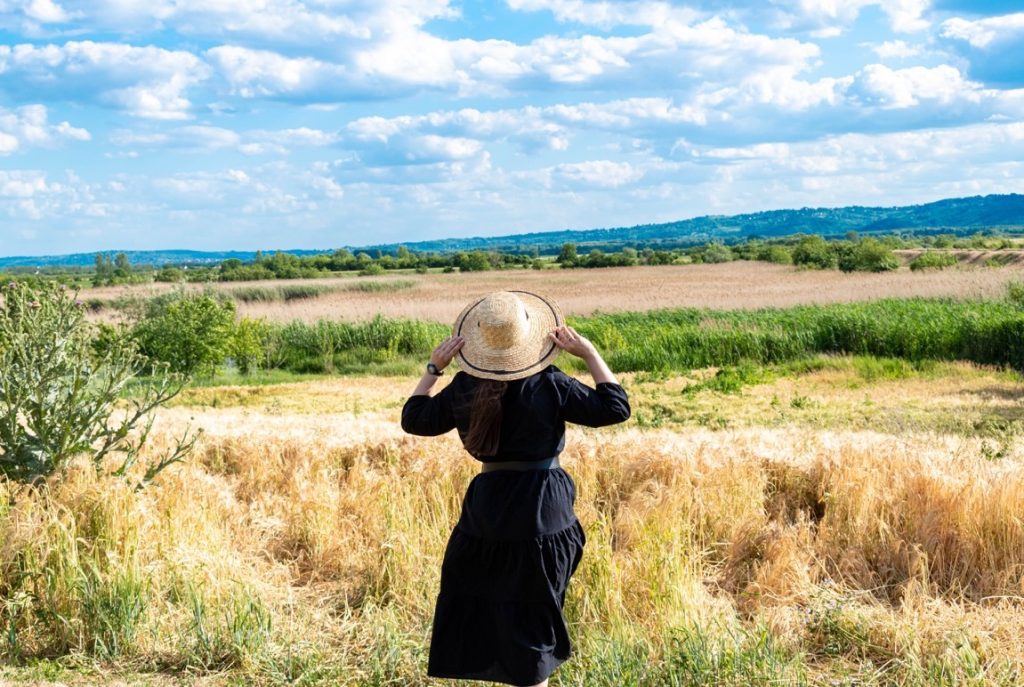 In Western cultures, brides are often associated with white. This color represents purity, goodness, and beauty.
However, in Costa Rican wedding traditions, the brides-to-be typically wore a black silk dress. Though meanings can vary, a black dress can signify elegance, formality, and a heartfelt vow of loving your partner until death.
Brides also wear a veil for various reasons. One of the most cited purposes of a veil is to hide the bride from the guests' stares.
As for the groom, it is tradition for him to wear a white shirt with embroideries from his bride. This simple act of adorning his attire is a symbol of her loyalty and commitment.
However, in recent years, most Costa Rican couples have chosen to wear the classic attire we often see in the United States. The bride wears a gorgeous white dress, while the groom dons a sophisticated two-piece suit.
4. Giving the 13 Gold Coins
A child will carry 13 gold coins to the altar during the ceremony's processional. After the couple exchanges wedding rings, they will give each other the coins. The number 13 corresponds to Jesus and His 12 apostles.
As a whole, this tradition is a way for the couple to ask God for blessings. Furthermore, the act of exchanging the coins represents the couple's promise to serve and provide for each other.
This Costa Rican wedding tradition is also observed in other Hispanic and Latin cultures, such as Spanish and Guatemalan.
5. Gifting a Christmas Nativity Scene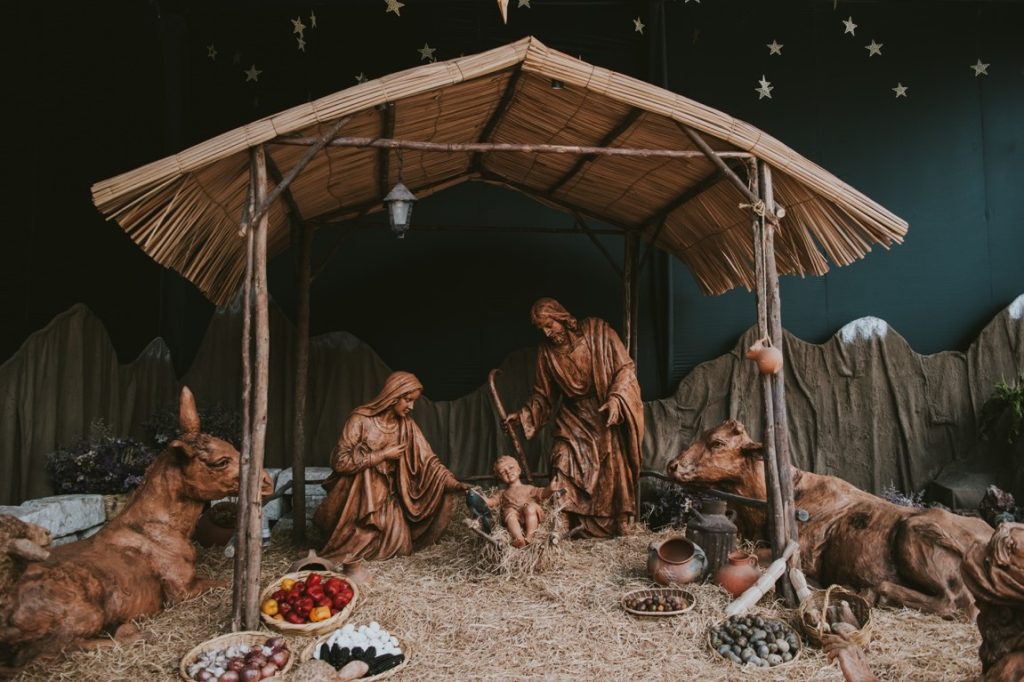 Many people stress over picking the perfect gift for a newly wedded couple. After all, it can be challenging to figure out what they want or need, especially without a registry or wishlist.
However, Costa Ricans have an excellent wedding tradition that minimizes this challenge. Relatives and close friends usually give seasonal or yearly decor as gifts. This act symbolizes their wish for the marriage to be long, happy, and healthy.
The portal, or a Christmas nativity scene, is a popular choice. The vast majority of Costa Ricans are Christians. Therefore, the birth of Jesus is a meaningful holiday for them. Having a portal at one's house will make it a home.
6. Throwing Rice to the Newlyweds
As a couple exits their wedding venue after the ceremony, guests can throw something at them as a celebration. The item thrown varies per culture. In some areas, people throw petals or other grains. However, in Costa Rica, the tradition for the recessional is a rice toss.
The rice toss — or any toss in the recessional — symbolizes the thrower's well-wishes for the newlyweds. Specifically, they hope the couple receives good fortune, wealth, and healthy lives.
This tradition has ancient roots, back when populations relied heavily on agriculture for subsistence. They threw rice and other grains to please their deities, asking them to bless the newlyweds as they started their life together.
7. All-Night Non-Stop Receptions
Among Latin cultures, it is universal to have a reception that does not end at night. Puerto Rican parties often continue after midnight, and Mexican receptions can even go on for over two days.
Costa Ricans share this passion for wedding receptions. They go all out on the food, drink, music, and entertainment — as a guest, you will find yourself still dancing the following day. When you think you are tired, other people will encourage you to dance even more.
As for the food, families can serve a wide variety of meals. However, some familiar dishes include arroz con pollo — chicken with rice — and casados. You will also see seafood on the menu.
If you are familiar with Spanish, you know that casados means married or marriages. This dish is well-loved in Costa Rica; it combines all their favorite foods, like black beans, rice, sweet plantains, meat, and salad, into one hearty and filling meal. It is worth noting that there may be variations across regions and families.
When serving food, Costa Ricans believe that the size of the portion is proportional to how much respect you have for the guest. If you want to make a good impression, make sure to fill their plate with the most delicious meal.
There are tons of options for drinks at a reception. Besides local delicacies, you will also see beer, vodka, wine, and other concoctions.
As for music and entertainment, couples usually hire live musicians to liven up the crowd even more. They can have a mariachi band, cimarronas (live musicians forming a band), guitarists, or a wedding DJ that plays well-known songs. The DJ can take requests, prepare their own playlist, or accept a song checklist from the couple.
8. Baile del Billete (Money Dance)
One of the popular dances you will see in a Costa Rican reception is the money dance. If you have been to a Portuguese or Cuban wedding, odds are you have already seen this tradition.
In the money dance, guests will pin money on the newlyweds' attire. If a guest wants to dance with the bride or groom, attaching a bill to her dress or his suit is a payment of sorts. The couple keeps the money on them until this portion of the reception ends, then a bridal party member will collect it.
The couple is free to do whatever they want with the money. The couple can buy something, add to their honeymoon funds, or put it into their savings. However, newlyweds typically use the money to pay for wedding-related expenses.