After all the stress of planning your wedding day, you may be longing for a bachelorette party that will bring out the repressed wildness of your spirit. If that's the case, then a cowgirl-themed bachelorette party is exactly what you need. Though you may be wondering if such a party is simply all about dressing up as cowgirls.
It's a whole lot more than that. There's a wide-open range of cowgirl bachelorette party ideas for you and your likewise free-spirited bachelorettes to choose from. From the finer things like a relaxing countryside trip to the wilder things, like a ranch party, you and your fellow cowgirls will always have plenty to do.
As a cowgirl bachelorette party theme is by no means an uncommon choice, you can expect no shortage of ideas and services, and accommodations prepared to breathe some life into your ideas for your cowgirl-style bachelorette party. With that in mind, here are 10 cowgirl bachelorette party ideas for a truly wild western celebration.
9 Cowgirl Bachelorette Party Ideas: A Wild West Celebration
Breathtaking Countryside Trip
If you're going to have a wild and free cowgirl bachelorette party, then you're going to need plenty of space and room to be free! With that said, there's nothing quite like a countryside trip with you and the gals. There's a sense of freedom and distance from the stresses of the city.
With that said, consider visiting cowboy country for your bachelorette party, such as Vegas. Rent out a cabin to come back to as you go out to explore the country and come back to celebrate your bachelorette party. Similarly, you can also go camping for your countryside trip.
Proud Cowgirl Outfits
Cowgirls are never short on style just as they aren't short on spirit. With that given, you and all attending your bachelorette party can try out all sorts of cowgirl-themed outfits. From denim jackets, ripped jeans, vests, and so much more, you and the gals can get into that country spirit!
Special Cowgirl Hats
Everyone knows a cowgirl needs that signature cowgirl hat, and a cowgirl-themed bachelorette party needs everyone to wear cowgirl hats. Everyone's style can be unique, or you can have everyone wear a specific style of hat.
In any case, there's a wide selection of patterns, styles, and colors to choose from, and you and the gals will have fun picking out and wearing cowgirl hats.
Cowgirl Shoes and Boots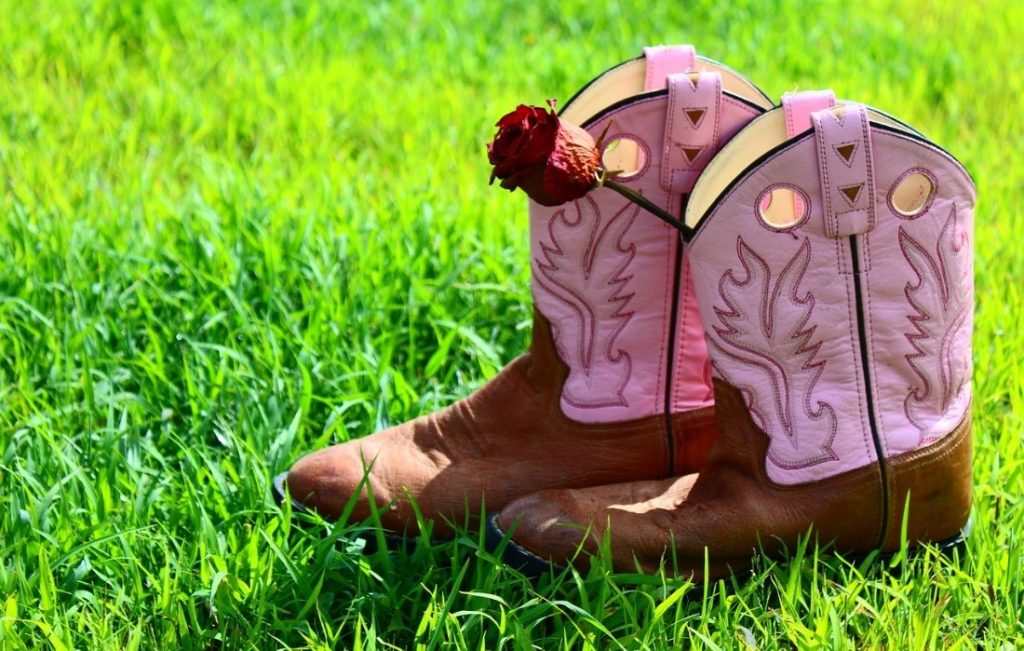 Stylish cowgirl boots are probably a must for any cowgirl bachelorette party. They come in many colors and patterns, and may even have some quirky things like fur lining the top or sparkling spurs.
No matter the style, they're sure to catch anyone's eye and make you feel like a cowgirl wearing them. Have those attending wear them or use this as an opportunity to go out shopping for them!
Wild West Décor
Of course, if you're going to pull off a wild-western party, then you best think about having some wild-western decor. As you'll be having a cowgirl bachelorette party, then feel free to add your personal touches and themes. For example, cowgirl-themed signages for your party as well as cowgirl hats and boots on display!
Country-Inspired Photoshoot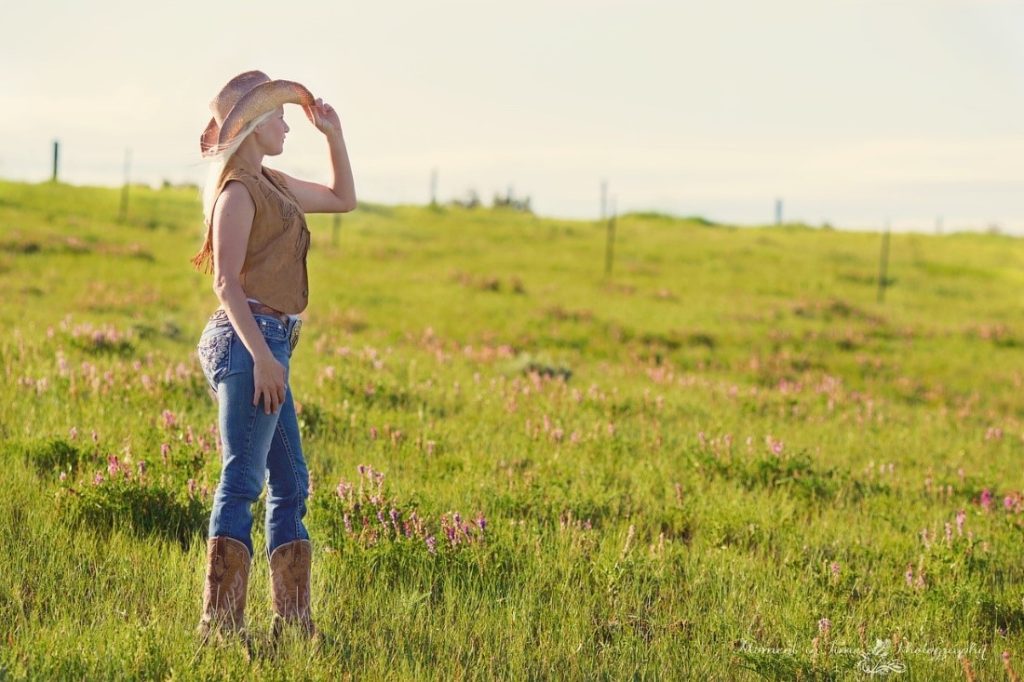 Few places come close to the majestic beauty of the outdoors, and so if you're out in the country for your cowgirl bachelorette party, then you and your girls have yourselves one of the best spots to have a photoshoot.
Outdoor Escapades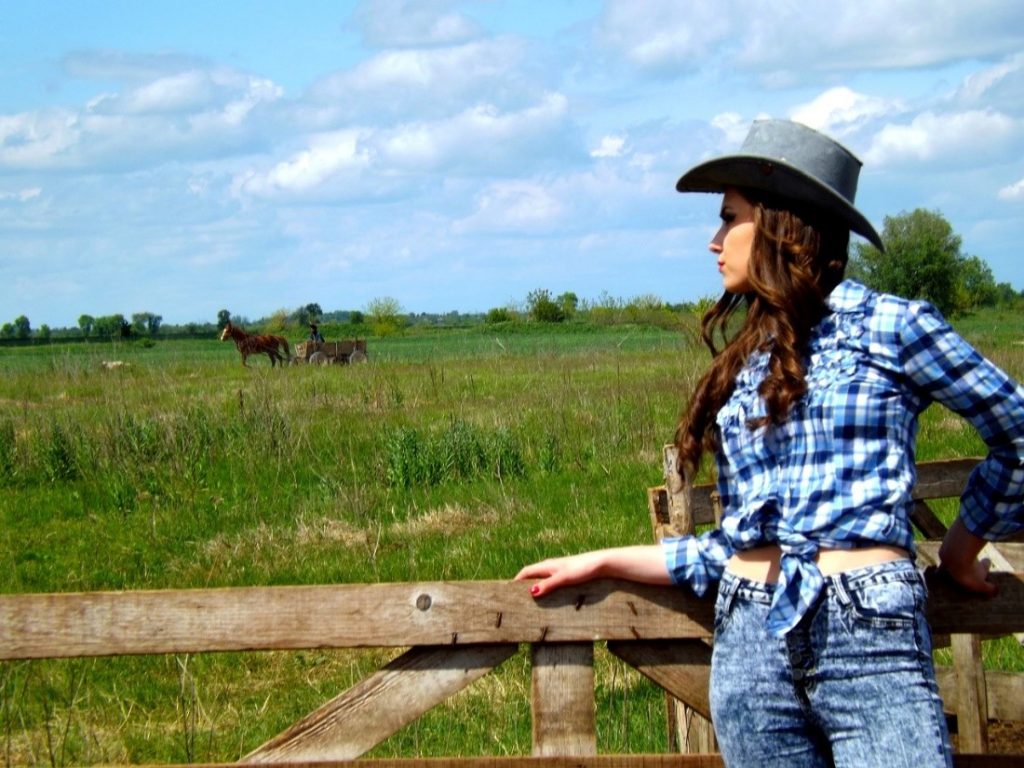 As mentioned earlier, you can choose to go camping at your cowgirl bachelorette party. However, there are some similarly outdoorsy activities you can do. For example, you can choose to go hiking or fishing with your besties. You can even go horseback riding in true cowgirl fashion!
But if you're looking to be a little bit of a modern country girl, then you can even choose to go on a helicopter ride over the wide-open country, or hop on a jeep or buggy and go on an exhilarating joyride.
Country-Style Party
What cowgirl bachelorette party won't consider a country-style party? Find a ranch or barn you can rent out and have your bachelorette party there!
This is an amazing choice especially when the weather is just perfect because then you have an excellent place to hold a cowgirl-themed photoshoot. Indeed, there's no better place to truly feel and enjoy yourselves like real cowgirls.
Disco Cowgirl Party Theme
One very popular theme for a cowgirl bachelorette party is the disco cowgirl party. It's an interesting mix of bright pink colors and scintillating disco lights with all the style, fashion, and spirit of cowgirls.
If you're looking for a more urban and modern take on a cowgirl party, then a disco cowgirl party theme may fit you to a T. Of course, there's a lot of dancing, singing, and general party shenanigans that might remind you more of a sorority girl night than a bachelorette party!
Final Thoughts
There's probably no better way for you and the girls to be untamed than at a cowgirl bachelorette party. The wild nature of a cowgirl theme naturally inspires everyone to get out of their shell and embody the free spirit of the wild west. In simpler terms, a cowgirl bachelorette will get everyone loud and crazy!
With plenty of cowgirl bachelorette party ideas to explore, you'll always find many ways to make your party unique and unforgettable, be it by adding personal touches or unique takes, or doing as many ideas as you can.
No matter what, a cowgirl bachelorette party is a surefire way to make a bang for you and the girls to remember down the years.