Music and dancing are two of the most memorable aspects of any wedding. Couples can spend hours deciding what songs to play, carefully curating playlists, and coordinating with choreographers to plan dances.
The first dance at a wedding is a magical and sentimental moment; you want to mark the moment by playing the perfect song and having great lighting. Below are 10 memorable ways your emcee can announce the first dance at your wedding.
How to Announce First Dance at Wedding: Unforgettable Ideas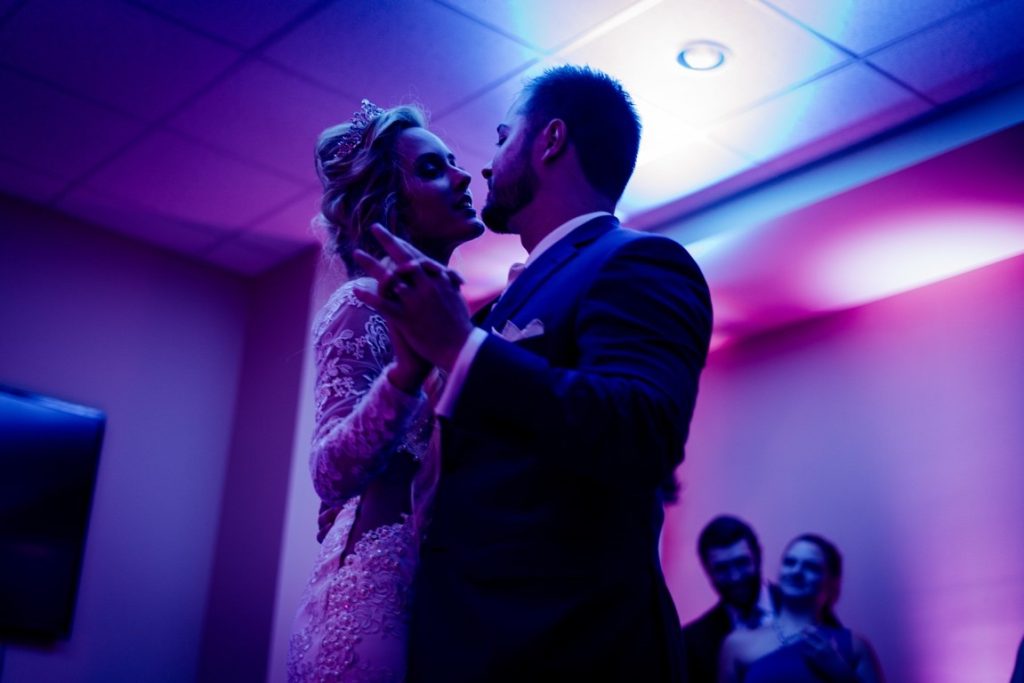 1. Ladies and gentlemen, I have the distinct pleasure of welcoming Diane and Niall onto the dance floor, dancing their first dance as Mr. and Mrs. Brown. They chose "All of Me" by John Legend for their special song. Please put your hands together for Diane and Niall.
2. I know everyone is ready for the highlight of the night, which is the food. However, let's give Mr. and Mrs. Firkus an opportunity to show their moves in their special first dance to "Thinking Out Loud" by Ed Sheeran.
3. Good evening, everyone! I hope you've been having an unforgettable night so far. I know I am — this venue is stunning. I am Jonathan, honored to DJ for Lily and Jesse's wedding.
At this point, I would like for everyone to stand up and surround the dance floor. Mr. and Mrs. Michaels-O'Connor will be having their first dance to the lovely track "Can't Help Falling in Love" by Elvis Presley. Give them a warm round of applause!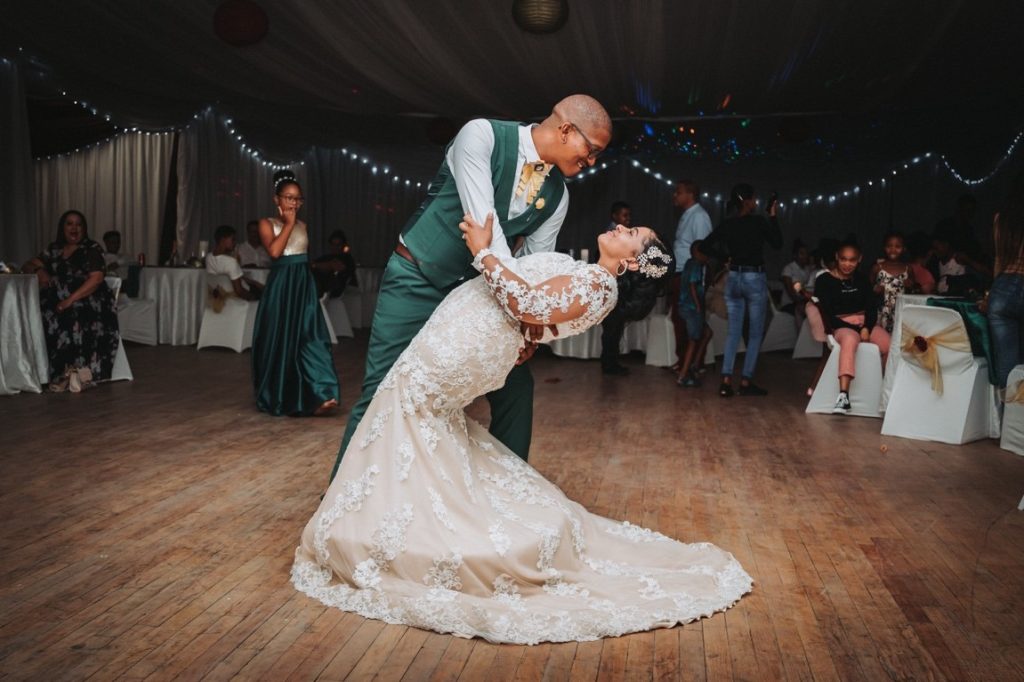 4. It seems the bride and groom can't get enough of dancing! By the way, who do you think won the dance battle earlier? Clap if you think the groom's team won! Make some noise if you think the bridal crew did better!
Anyway, everyone, I enjoin all of you to stand by the dance floor — don't forget your cocktails! In just a moment, we will witness one of the most magical moments of tonight: Sabrina and George's first dance to Adele's "Make You Feel My Love"!
5. Who said long-distance relationships can't work? Not even a thousand miles can keep these two apart! Everyone, let's welcome Hitomi Watanabe and Robert Sanders onto the dancefloor as they meet each other in the middle and dance to "A Thousand Miles" by Vanessa Carlton!
6. Ladies, gentlemen, and esteemed nonbinary guests, it's been a long day, hasn't it? We started at around 2 p.m., and now it's almost 8 p.m., and you can't wait to indulge in a three-course dinner.
Today has been nothing but magical for our newlyweds, but I can only imagine how physically tired they are. I would just like to remind the lovely couple: you signed up for this! Flash mobs aren't required for wedding party introductions, you know.
Just kidding! Anyway, let's give Tina and Sammy a warm round of applause as they have their first dance to "My Best Friend" by Tim McGraw.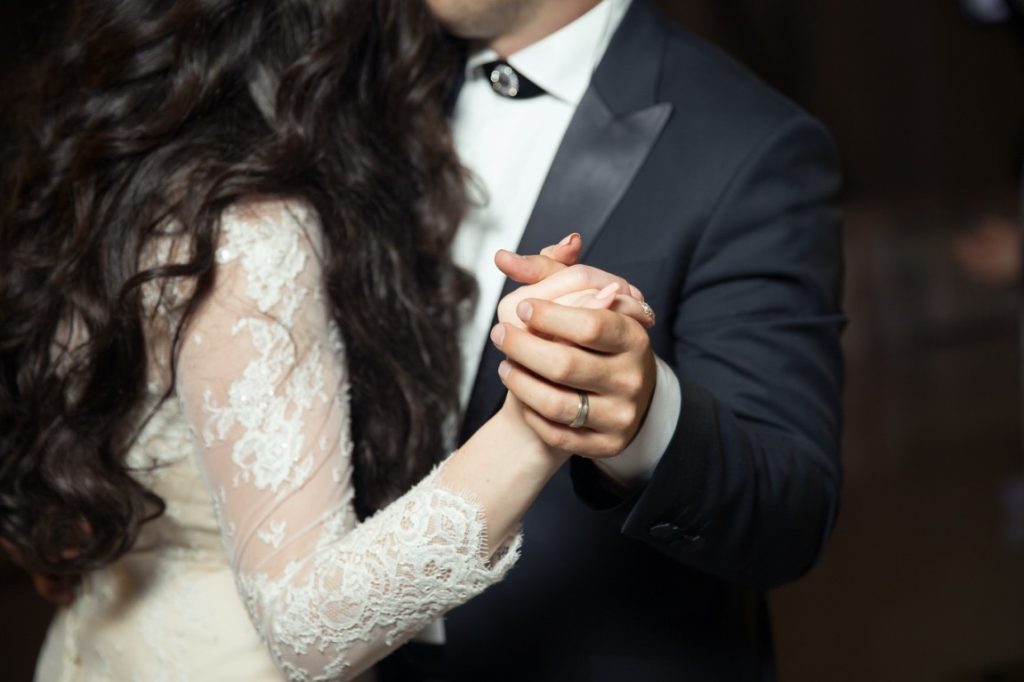 7. Ever since Anna asked me to be the emcee of their reception, I've been thinking about how to announce the first dance at their wedding. I didn't want to be too sentimental about it, but I also didn't want to be too casual and tell jokes.
Everyone knows how special the first dance is; it's one of the first times we get to see the newlyweds be close and intimate. It is an honest, raw, and touching display of genuine love.
With that said, let's give three cheers to the ever-gorgeous Anna and her charming partner Paul as they dance to Etta James' "At Last."
8. Everyone, let's give a round of applause to Kathy and Roger as they take to the dance floor and sway to Ray Charles's "Come Rain or Come Shine."
Kathy and Roger told me how difficult it was to choose their first dance song. They had so many options, so many defining songs for their relationship. However, this sweet tune cannot be more perfect for our lovely newlyweds.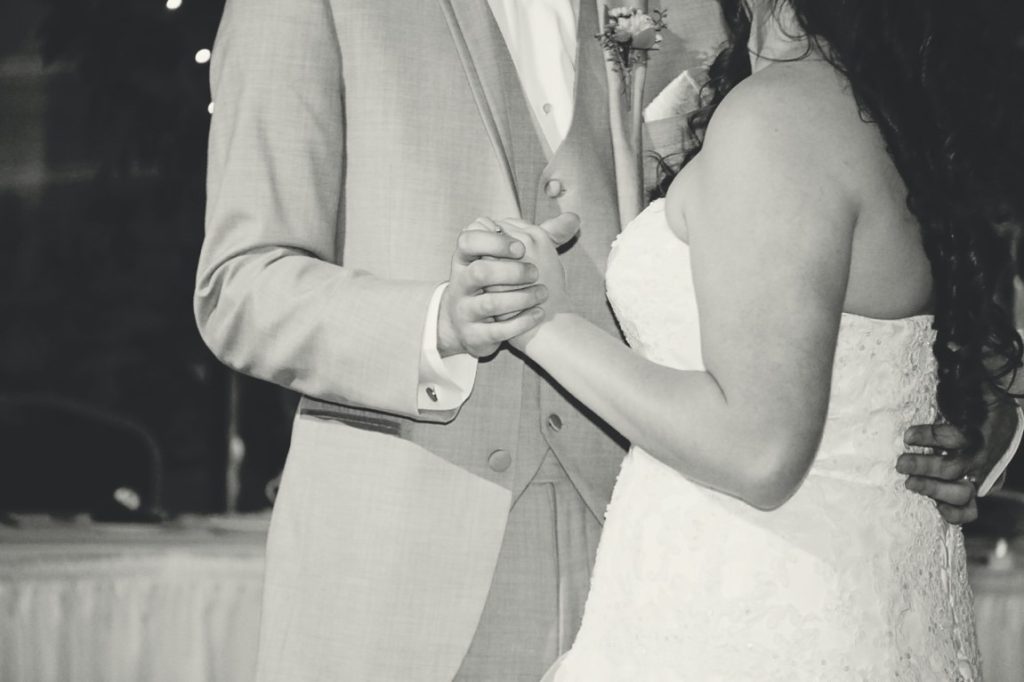 9. As the best man — in this wedding and life in general — I knew I would have a fair share of responsibility. However, I didn't anticipate having to figure out how to announce a first dance at a wedding.
For some reason, this feels like one of the most important responsibilities. I knew I wanted to do it right.
Rina and Mitchell chose "Home" by Edward Sharpe and the Magnetic Zeros for their first dance song. When they told me, it was the first time I heard of the title. However, after listening to it, I immediately understood why.
Ladies and gentlemen, let's give a warm round of applause to Rina and Mitchell as they have their first dance.
10. I know all of you have been waiting for this moment to come. I overheard Aunt Brenda over there asking when the damned first dance will happen, and what song did they choose?
Part of me gets you, Aunt Brenda. Part of me wants to draw this announcement out just so everyone can't take the anticipation.
However, to avoid getting some angry stares — I can see you all the way from here, Aunt Brenda! — I'll make this quick. Everyone, put your hands together for Steve and Georgia as they dance to "Lucky" by Jason Mraz and Colbie Caillat.
Final Thoughts
The first dance at any wedding is a spectacle. While the rest of the playlist is often upbeat and lively, the song for a first dance can be slow and sentimental. Moreover, the newlyweds are the only ones on the dance floor at this time; the guests watch in their seats or around the dance floor.
It is important to decide how to announce the first dance at your wedding so your guests are aware and can appreciate the moment. They can finish their food, bring their drinks to the edge of the dance floor, and open their cameras if they want to take a video.