If you browse Pinterest and Instagram for wedding inspiration, you probably know that weddings can get extremely expensive quickly. You might think a $20,000 or $30,000 budget is necessary to throw an unforgettable ceremony.
However, you can still have the wedding of your dreams even with a relatively smaller budget. Below is a budget breakdown and guide on how to have a wedding under $3,000, including some tips for saving money to cut costs.
How to Have Wedding Under $3000? Detailed Guide
| | |
| --- | --- |
| Category | Cost |
| Reception, including food and drinks | $1,600 |
| Photographer | $800 |
| Attire | $300 |
| Flowers | $100 |
| Ceremony venue | $100 |
| Legalities | $50 |
Reception — $1,600
The reception will be the most expensive of your wedding. Moreover, the figure above does not account for venue rental costs, which may easily double your expenses for this category. This figure covers food and drinks, the venue fee, dinnerware, seating, and decorations.
If you have a sizeable backyard, use it to your advantage. Otherwise, ask a close relative or friend if they can let you celebrate the reception on their property. Offer to pay a small fee or graciously accept if they tell you that you do not have to.
The second largest component of this expense is the food and drinks. Instead of hiring caterers, there are plenty of ways you can save money on meals and refreshments. You can hire a food truck, buy ingredients for a self-service station, or opt for cheaper alternatives to a cake.
Overall, you may want to dedicate around $600 to $800 for food and drinks. If you have a smaller guest list, a potluck reception might be something worth considering. Add a few hundred dollars to buy disposable dinnerware and drinkware, or you can rent all the materials you need.
If possible, bring tables, chairs, and decorations you already have. Do not worry about mismatching seats or tables — you can coordinate them using cloth and fabrics, or you can work with the dissimilarity and call it rustic or bohemian.
As such, prepare to spend a couple of hundred dollars on small bits and pieces you need. Besides the fabrics, you can also buy items for DIY projects, mason jars for your table centerpieces, or fairy lights to add magic to the venue.
Photographer — $800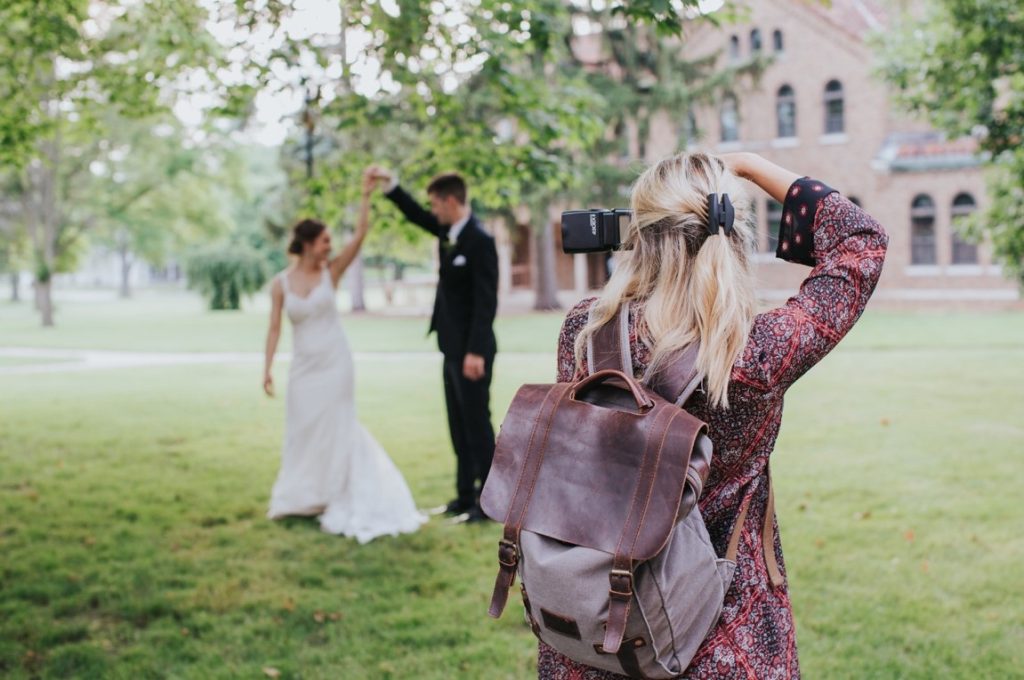 Wedding photographers typically consume a large part of any wedding budget. A seasoned team of photographers may charge at least $2,000 to cover your special day.
Instead, try looking for a student or beginner photographer who might charge anywhere between $500 to $1,500. Make sure to have a trial run with them first to see how well you work together.
Alternatively, if you have a relative, friend, or bridal party member who dabbles in photography, ask them if they are willing to take photos of you. They might offer a smaller fee or even do it as their gift to you.
As for wedding videos, you can also have a friend, relative, or bridal party member take them. They do not have to be highly professional; in fact, they can film parts of your ceremony and reception on their phones.
Attire — $300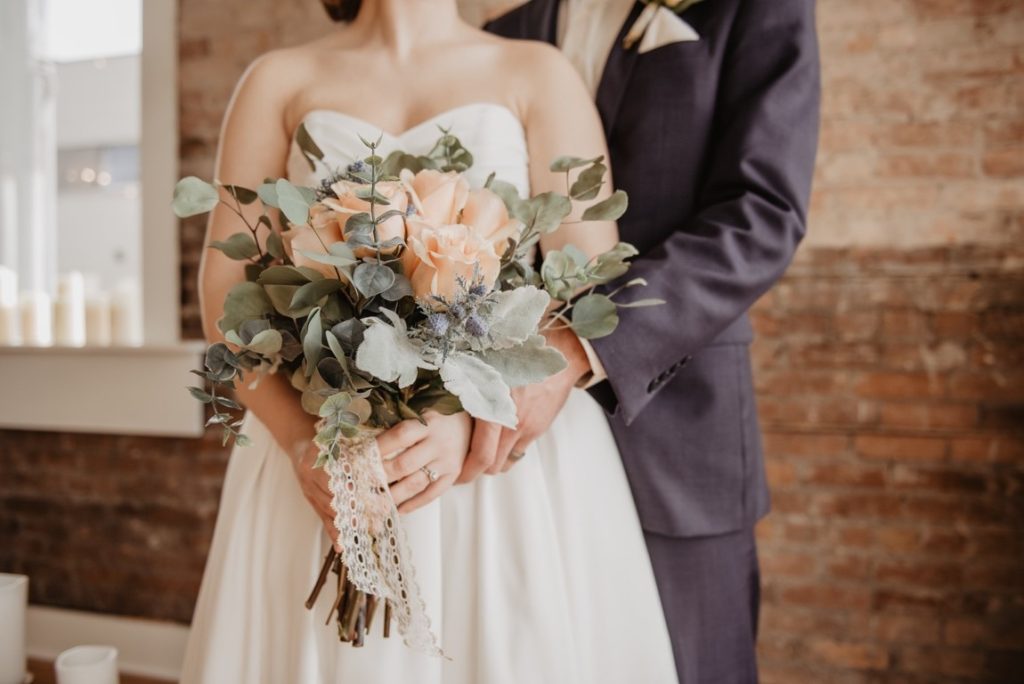 You do not need a brand-new dress or tuxedo to have the wedding of your dreams. Early on in the planning process, start looking for secondhand boutiques and rental stores with a selection for engaged couples.
For $200, you might already have a gorgeous dress and chic suit from a secondhand store. You can even browse Craigslist or Facebook Marketplace for more options. Afterward, you can go to a tailor and have your clothes altered for a perfect fit.
Even the cheapest wedding bands can be outside your budget. You can skip a wedding band in the meantime — or forever — and use your engagement rings for the ceremony. You can also consider buying commitment rings instead.
Most importantly, use what you have — be it dress shoes, heels, jewelry, heirloom pieces, makeup, and styling tools. If necessary, ask a friend or relative to do your hair and makeup instead of hiring stylists.
Flowers — $100
Flowers are not an absolute necessity, but most couples want to incorporate floral aspects into their ceremony or reception.
If you are still unsure how to have a wedding under $3,000, you may want to start by not hiring a florist. Instead, visit your local farmers' market and source your flowers there. Look up tutorials on YouTube to make your own bouquets or ideas for flower alternatives.
Ceremony Venue — $100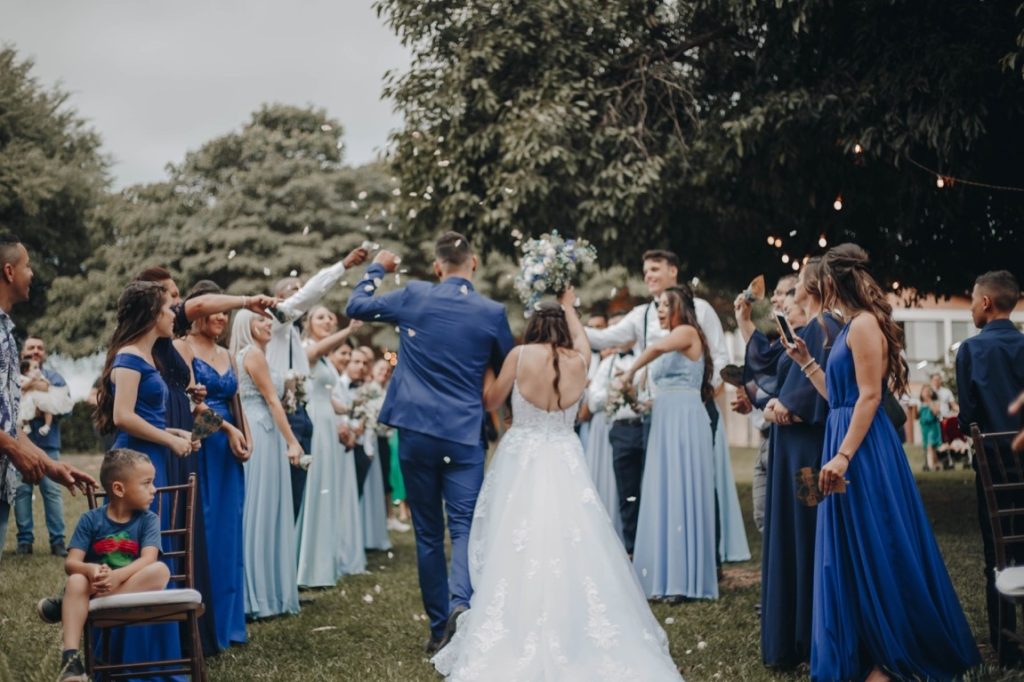 Optimally, you should find a free venue for your ceremony. Look for public spaces with a spot for a small ceremony. However, the next cost-friendliest option is a courthouse. For $100, you can find a courthouse with sufficient space for guests to attend your wedding.
This $100 may already include the officiant, which, in this case, is a judge or mayor. You can bring an officiant, though some courthouses charge an additional fee for that.
In any case, look for an officiant willing to oversee your ceremony for free. You may have an ordained relative or friend who can do it as a gift to you and your partner.
Legalities — $50
Every state requires a marriage license before you can solemnize your relationship. The cost and rules vary per location, but the price ranges from $10 to $115.
Final Thoughts
In figuring out how to have a wedding under $3,000, there are some aspects that you have to omit to stay within budget. For instance, this $3,000 budget breakdown does not have a category for invitations, RSVPs, and save-the-dates.
You can consolidate all these expenses by switching to an online alternative. Consider hosting a wedding website, where your guests can see all the pertinent information. You can build a wedding website online for free.
Before you start planning your wedding, you must have an honest conversation with your partner about priorities. What is a must-have for you? What aspects can you do without? This way, you have a better idea of how to divide your wedding budget effectively.
Likewise, do not hesitate to ask some close relatives if they are willing to foot some of the bills. Typically, parents would love to cover some of the expenses, such as the cake or a part of your attire. Such financial assistance can help you work out how to have a wedding under $3,000.