Destination weddings are automatically more expensive because of the travel involved. Other factors come into play: the popularity of your venue, how many guests you have, whether it is peak season or not, and more.
Lake Como is a captivating part of Italy, especially popular among couples looking to have a destination wedding. An intimate elopement might cost around $3,352.04, while a three-day Lake Como wedding costs at least $105,840.
Below is a more detailed breakdown of how much it costs to get married in Lake Como in three venues. The average costs of wedding vendors are also listed.
How Much Does a Lake Como Wedding Cost? Per Venue Analysis
Villa del Balbiano
Villa del Balbiano is one of Lake Como's most well-known wedding venues. Also known as the largest private residence in the area, a gorgeous garden surrounds the property's three primary areas. This villa owes some of its popularity to
Star Wars: Episode II – Attack of the Clones
, as it was featured in the movie.
Given its size and renown, Villa del Balbiano might be one of the most expensive venues in the area. For an intimate elopement only with your immediate family:
$2,265.18 — 2-hour venue hire, inclusive of value-added tax (VAT)
$131.60 — chair rental, inclusive of VAT
$631.66 — minimum fee for a musician, only includes a violinist
$323.60 — celebrant fee
Total — $3,352.04
If you want to hold a small ceremony with 50 guests:
$5,527.03 — venue hire ($4,530.35 + 22% VAT)
$657.98 — chair rental for 50 guests
$631.66 — service fee for a violinist
$323.60 — celebrant fee
Total — $7,140.27
With more than 50 guests, the price breakdown will look like this:
$8,816.93 — 2-hour venue hire ($7,226.99 + 22%)
$13.16 — rental fee for each chair
$631.66 — service fee for a violinist
$323.60 — celebrant fee
Total — $10,824,99 (with 80 chairs, the venue's maximum)
If you want to add an aperitif or a cocktail hour, you need to rent the venue for a minimum of three hours. There is no on-site catering, so you must outsource a caterer for the aperitif.
$11,843.63 — 3-hour venue hire ($9,707.89 + 22%)
Total — $13,851.69 (including chair rentals, talent fee for the violinist, and celebrant)
A ceremony with a reception entails a minimum of 6-hour rental. Coordinate with your wedding planner to get an accurate quote of the price.
A one-night stay in the main Villa Del Balbiano starts at around $35,280. You will have access to six bathrooms and six bedrooms, accommodating up to seven guests. Each additional person — a maximum of 11 more — will pay $11,701 per night.
In total, a three-day Lake Como wedding costs at least $105,840. This figure does not include vendor costs.
If you have more guests, you can rent plenty of wings and bedrooms in addition to the main villa. Prepare at least $4,500 for each additional accommodation.
Although the price of a one-day stay seems steep, you receive luxurious and meticulous service from the staff, including a butler. The $35,280 also covers the event fee for up to 200 guests. Contact your wedding planner or travel company for more details.
Villa d'Este
This award-winning grand hotel features an expansive 25-acre garden, over 150 rooms for accommodation, various banquet halls to suit your wedding needs, and multiple restaurants that provide unique gourmet experiences.
You have multiple options as to where your ceremony will take place: the Mosaic Garden, the botanical gardens, and a private lakeside terrace. The aperitif can take place on the lakefront terrace, while your guests can go to the Sala Impero banquet room for the reception or cocktail.
Villa d'Este can comfortably house 200 seated people. As for a standing celebration, you can have up to 400 people.
$14,000 — starting price for venue hire
$280.45 — catering per head
Villa Sola Cabiati
Another iconic and idyllic villa along Lake Como, Villa Sola Cabiati is described as an aristocratic residence for its lavishness, luxury, and privacy. The building faces the Bellagio, the Pearl of Lake Como, with renowned stores, eclectic restaurants, and eye-catching streets.
$11,100 — venue hire per night in the off-season, inclusive of VAT
$295 — the cost of catering per head
Lake Como Wedding Cost: Per Vendor Analysis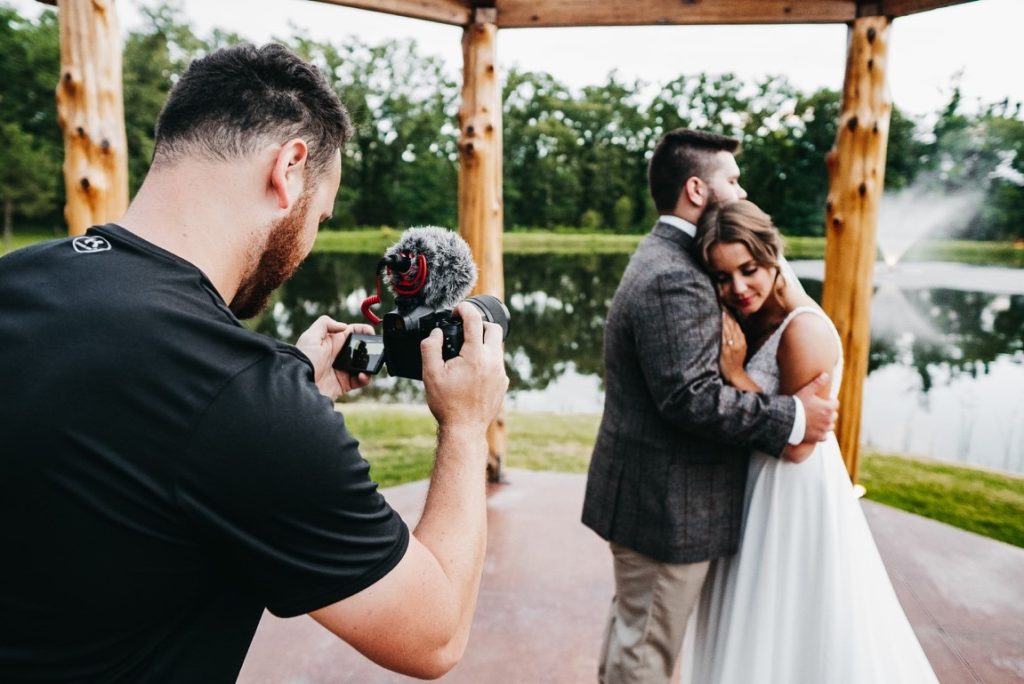 The success and dreaminess of a wedding rely heavily on a talented and hardworking group of vendors. Below is a list of what you should expect to pay for each wedding-related vendor, adding to the total wedding cost in Lake Como.
Destination wedding planner — $3,020.23 to $8,089.91
Wedding decorator — $4,314.62 to $21,573.10
Catering (multiple-course meal with drinks and dessert) — $107.87 to $323.60 per head
Wedding DJ — $539.33 to $1,617.98
Live Music — $2,000 to $10,786.55
Photographer — at least $3,235.96
Videographer — at least $3,235.96
Florist — around $3,000, visit Lake Como Florist's price guide for an example
Other rentals — at least $1,000