More than a way to solemnize a couple's relationship, weddings are a delightful and unforgettable gathering of families and friends. As such, a considerable part of the day's timeline includes speeches and toasts from the newlywed's loved ones.
As the mother of the bride, funny speeches are one of the many ways you can make an impact on your daughter's wedding. You can impart some wisdom and give valuable advice while entertaining your guests. Below are seven examples and a template to help you start writing your own.
Mother of the Bride Funny Speeches You Will Love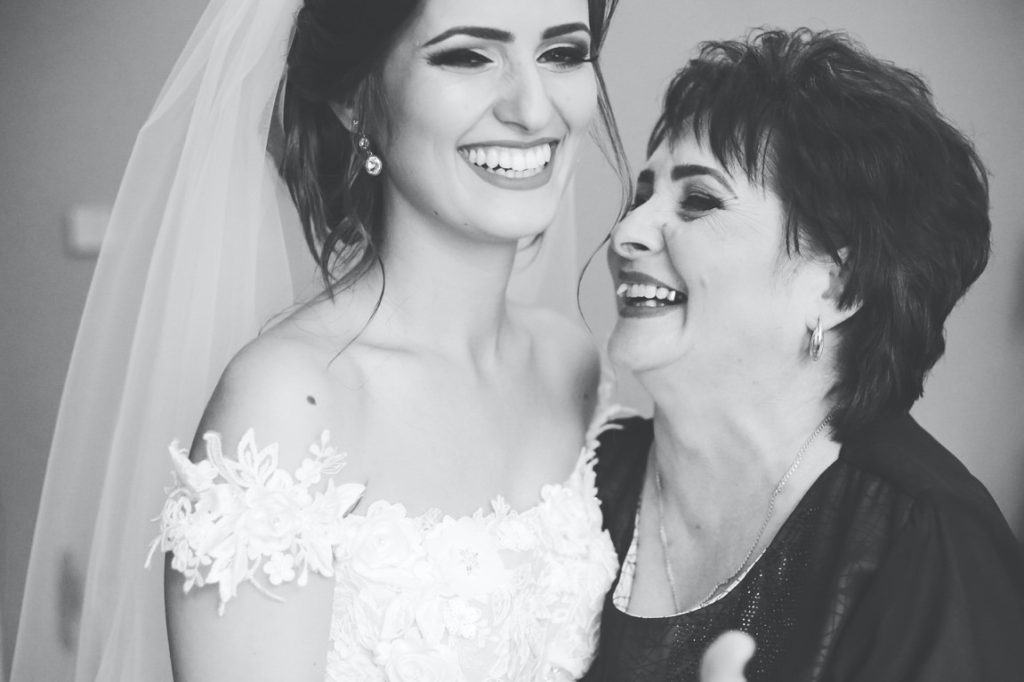 1. Hey, everyone! Before I give my speech, I want to introduce myself first. I'm Brenda, Caitlyn's mother. Sage green is my favorite color, which I may have told her once… or twice… or several times. I guess you have me to thank for our lovely color palette for tonight.
Anyway, thank you for taking the time to attend Caitlyn and Shawn's wedding! We are honored to have you here with us.
Caitlyn is the type of girl who knows what she wants and how to get it. Once she has her eyes set on a goal, you know she will never stop until she achieves it. She told me she wanted to marry a tall, dark, and handsome guy… let's see how long that goal takes to achieve!
Kidding aside, Caitlyn has been an avid writer since middle school, when she was accepted into the school paper. By senior year, she was the editor-in-chief and had been awarded multiple times for her work. Now, she has a wonderful job where she gets to write about her favorite things in the world: actors, movies, and celebrity gossip.
To be honest, I was a bit worried when I first met Shawn. As boomers — Caitlyn taught me what this meant — we are so quick to judge a person when we see that they have tattoos, piercings, and all that.
But after having dinner with them that night, I understand why they fell in love with each other. Both of them are passionate, driven, and goal-oriented people. I believe this is what the young ones would call a "soulmates to lovers" type of situation.
Did I get that right, Cait?
Anyway, to end this already long speech, I want to say I love you both so much, and I wish you nothing but the best. Married life is a wild ride, but I know you two have the strength, kindness, and patience to tough it out. You'll always have me and Robert, and Jim and Susan to support you.
Everyone, let's all raise our glasses for Caitlyn and Shawn! May your ups and downs be mostly in the bedroom.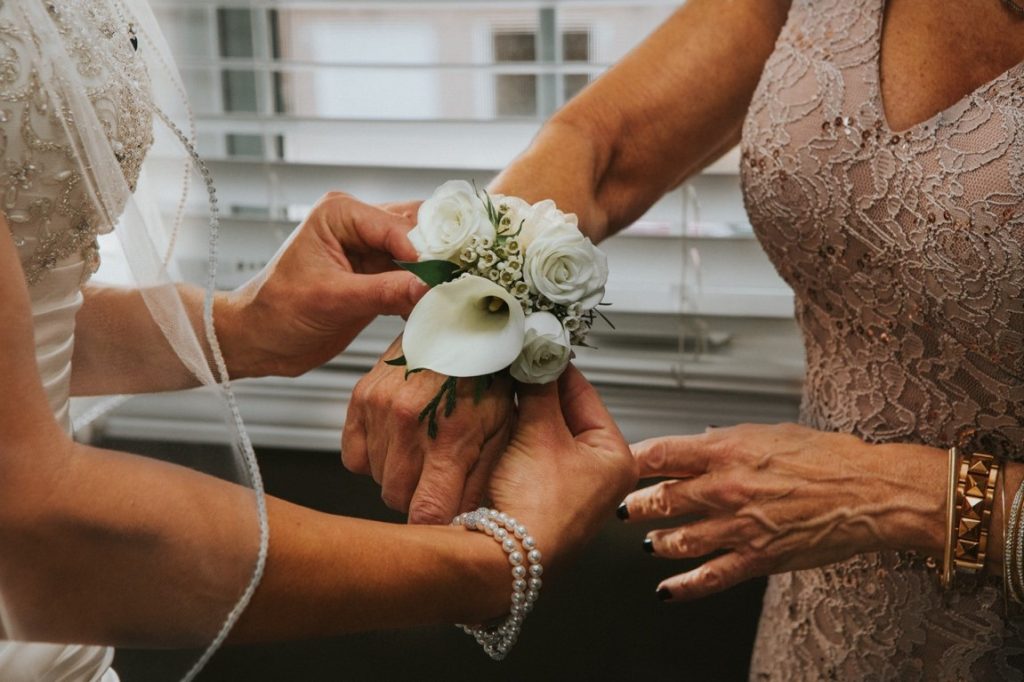 2. Buona sera a tutti! I hope that means, "Good evening, everyone!" or did I just curse at everyone here tonight in Italian? I blame Google translate.
Anyway. Hi, everyone! I hope you're having a lovely evening here in Venice. Thank you for being here with us on Laura and Carlo's special day. You all mean a lot to them, and I assume they mean a lot to you, too, considering how much you spent just to be here tonight.
It's surprising, actually. Not to badmouth my own daughter, but she can be a bit of a cheapskate sometimes. I mean, she skipped homecoming because she thought all the dresses were too expensive. What's "too expensive" now, honey?
I call it being a cheapskate, she calls it being financially wise. To-may-to-to-mah-to.
That aside, Laura is a compassionate, loving, and considerate daughter. She was an absolute joy to raise; there was never a dull moment with her. She made you laugh with her jokes, scared with her pranks, and emotional with her acts of love.
As any mother would tell you, they don't always like their child's partner at first. It's not that I hated Carlo, but you can't fault a mom for wanting the best for her daughter.
Over the next few months, I started warming up to him. It wasn't because of all the gifts he gave me, of course not! He showed me how thoughtful and respectful he is, and I saw how much he loves and adores my wonderful daughter.
As newlyweds, my biggest advice for you two is to cherish this honeymoon stage. Don't let it fade. Every day, try to love each other the same way as — or more than — the previous day.
And most importantly, when you find yourself getting into a heated argument, step away for a moment and breathe. Or, as Laura would always say to her younger brother, go outside and touch some grass.
May you two live as long as you want and never want as long as you live. Cheers to Mr. and Mrs. Mori!
3.
4. Hello, everyone! I hope all of you are having a warm, joyful, and lovely night. I'm Clara, Abby's mom, and I was asked to give a speech tonight.
Before that, I want to give a huge thanks to everyone involved in planning this wedding and making this day as magical as it is. Special mention to the caterers for the amazing food and the bartenders for the even better cocktails!
There are so many things I can say about Abby. I can tell all of you how diligent she is, like that time she cleaned the house after I asked her to do so more than ten times. I can share how clever she was, like how she used to go out before asking for permission to go out, so even if I tell her not to go, she's already there.
But for the sake of time, I'll just say this: I am so proud of Abby for growing into such a caring, thoughtful, and kind woman. I am so proud because she constantly tries to be the best version of herself, even when the world makes it hard for her to do so.
I'm also proud of her for marrying into a famous family. I can brag about being in-laws with a celebrity! Just kidding.
Nick is more than just his family name. He's also his wealth. Kidding aside, I cannot imagine a better match for Abby; they're both adventurous, spontaneous, and open to new experiences. I have no doubt they'll have visited 100 countries even before their 10th anniversary.
All jokes aside, I'm so thrilled to welcome Nick and his family to our family. In a larger community, there's more love and support to go around. I can't wait to create beautifully chaotic memories with you guys in the future.
Here's to a life filled with love, happiness, and wine. A toast to the newlyweds!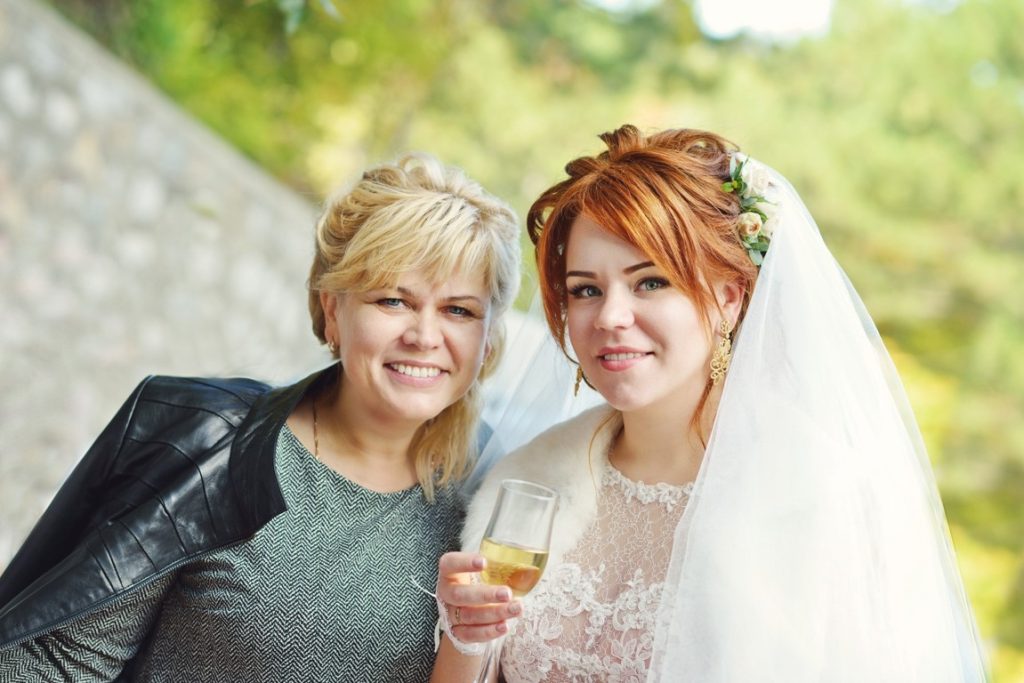 5. Good evening, everyone! I'm Diane, and I hope all of you are having a great time so far at my daughter Nina's wedding. I also want to thank her lovely wife, Sheila, the awesome bridal crew, and the fantastic team of vendors for making this night possible.
When Nina first asked me to prepare a speech for her wedding, I didn't know what to do. I wanted to do it, of course, but I'm not a writer! But when I read online that I can say virtually whatever I want, I called her the very next day and asked, "How much time do I have?"
For those who don't know Nina well, let me tell you a story that perfectly sums her up. When she was in high school, she had so many extracurriculars I don't know how she kept track of them. She was a photojournalist for the school paper, a member of the school council, and a swimmer — among other things.
She would come home some days with a migraine because of fatigue or crying because of stress. Some nights, she would try to sneak in after midnight, obviously drunk but doing her best not to wake us up. Unlucky for you, we had security cameras even then.
But despite all of that, she persevered. She's a determined, passionate woman who isn't afraid to test her limits, go out of her comfort zone, and, on some occasions, push through out of spite. I am proud of all her achievements, and I am even prouder of her strength and resilience.
Nina met Sheila during their freshman year at college. I remember the first time they visited together — it was for the holidays, I think. Poor Sheila was so nervous, and I could tell because she was stammering during dinner.
She also kept calling us Mr. and Mrs. Wiess, even if we repeatedly told her to just call us by our first names.
Over the years, we got to know Sheila for who she was. A kind, caring, courteous, and huge nerd — she said so herself on our first dinner together. They complement each other so well; it reminds me of the early years of my relationship, too.
Also, over the years, I had the honor of watching them grow into the mature people they are today. Wait, does making fart jokes every 30 minutes count as mature? Or leaving dishes in the sink instead of loading up the dishwasher? I guess that's beside the point.
Sheila and Nina, you can always count on us to love you, support you, and be your biggest fans. Except for the fart jokes — you two shouldn't be gassed up for them.
My biggest wish for the two of you would be a clear mind, good fortune, and a happy life. It won't always be easy, but it should be easier when you rely on each other. Of course, never forget that you have a support system that only wants the best for you.
Everyone, let's raise our glass for the newlyweds! Have a lovely night ahead!
6.
7. Hey, everyone! On behalf of the lovely bridal crew, I want to thank everyone for coming to Riley and Chester's wedding today. I'm Terry, mother of the bride.
Before I get into my speech, I just want to give a huge shout-out to everyone who made this memorable day possible: Julia, our wedding planner; Kendall, the maid of honor; Lilly, Jane, Sammy, Anita, and Louise, the beautiful bridesmaids; Norman and Lana, and their amazingly talented team of photographers and videographers.
Let's also give it up to the staff here at The Ranch for a fantastic job! The decor, food, drinks, and everything are perfect. We couldn't have wished for more.
Anyway, enough thanking people — it's time for me to take up all the attention for a few minutes.
Again, I'm Terry. Some of you I've known for years, some of you I've only met tonight. I'm 64 years old, though some of you have had enough drinks to tell me I look like I can't be a day older than 30. I'd like for everyone to get another drink at the bar, please. Let's make it "You don't look a day over 25!" next!
Riley is the third of my six children; she has two older sisters, a younger sister, and two younger brothers. To all the parents out there, you can imagine how… let's just say, frantic, it was to raise six kiddos. It's fulfilling, of course, but so stressful!
Riley has always been an active girl. She was jumping off sofas and doing front rolls since she was two. You can imagine how many heart attacks I almost had!
As she grew up, it only got more intense. She has tried every sport — soccer, baseball, volleyball, basketball, gymnastics, what have you. Nothing stuck until she was 13 — surfing the web. I swear, she could've been a world champion with all the hours she spent in front of a computer.
Chester's parents, the lovely Manny and Selena, told me Chester was also like this growing up. In this day and age, which child does not spend at least four hours playing on their computer?
For those of you who don't know, Chester and Riley actually met this way. I can't remember the name of the game, but they became teammates, and the rest is history. I'd love to give you guys more details, but I'll leave that to the newlyweds.
I was honestly worried at first because they met online. It's only natural to be wary of people you meet online, right?
My first impression of Chester was, well, that he was such a "gamer." I had two young boys, so, of course, I knew how they spoke and acted. It was endearing, sure, but I was still skeptical.
But little by little, Chester won us over. Being a gamer, he had a lot of common ground with my boys. Because he also had sisters, he knew how to connect with the rest of my daughters. My husband liked him mostly because he was the only one who laughed at his dad jokes.
It was wonderful, seeing him get to know and charm every member of the family. That's how I knew that he would be a great fit for my Riley.
And now we're here. It's insane, really. One moment, they were scrawny kids screaming at a computer when things don't go their way. Now — well, they still scream at computers, they're just older and chubbier.
I hope I speak for everyone here, but I love you two, and I cannot imagine a better match. I wish you two nothing but the best; I hope God blesses you with good health, fortune, and company.
I invite everyone to raise their glass and give a toast to the newlyweds! Thank you! Have a great night!
Helpful Template for Mother of the Bride Funny Speech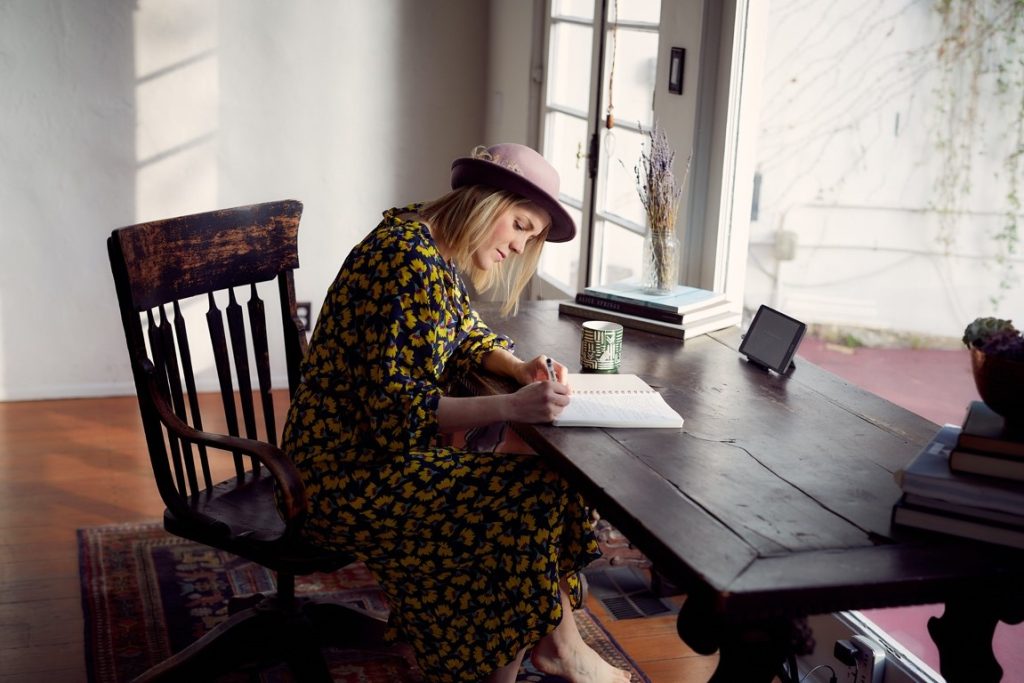 8. Hey, everyone! [Introduce yourself; say your name and who you are.] [Start your speech with a short one-liner joke to get everyone engaged and calm your nerves.]
[Welcome guests to the reception. Acknowledge their presence, and thank them for making the effort to attend the wedding.] [Thank the bridal party and anyone who contributed to the planning and execution of the wedding, including the vendors.]
There are a lot of things I can say about [name of bride]. [List the qualities you want to highlight. You can include funny anecdotes and jokes to illustrate the qualities you mentioned.]
As for [name of groom], [share your first impressions about the groom. Tell them how you initially felt when meeting him for the first time. Describe the story of how he won you and your family over.]
[List the qualities you like about the groom.]
Welcome to the family, [name of groom]! We can't wait to [talk about the things you want to do or memories you want to make].
Before I end this speech, I just want to tell you: [Share some advice for married life. You can draw from your experiences. You can insert funny anecdotes, jokes, and punchlines here.]
I wish you two all the best! I hope [tell them your best wishes.]
Everyone, raise your glass to [name of bride] and [name of groom], our lovely newlyweds!
Final Thoughts
Mother of the bride funny speeches are not only about humorous one-liners and jokes, but they are also about how you deliver them. You do not have to fill every paragraph with a joke or end every sentence with a punchline.
What matters is how you carry yourself and speak in front of your guests. Even confidence can be practiced — rehearse in front of a mirror or some friends, print your script, and take a sip or two of alcohol if you need it.