When someone mentions weddings, most of us immediately think about a bridal crew and at least 50 guests at a reception. After all, marriages are often seen and depicted as a coming together of two communities. However, it is possible to hold a wedding with zero guests.
Some couples choose to have a private wedding with no guests for various reasons, be it financial or personal. If you are one of them, you can start planning one by choosing your venue and schedule, then finding an officiant and applying for a marriage license.
A more detailed, step-by-step guide for planning a wedding with zero guests is provided below, followed by general tips you should keep in mind.
How to Plan a Private Wedding With No Guests: Step-by-Step Guide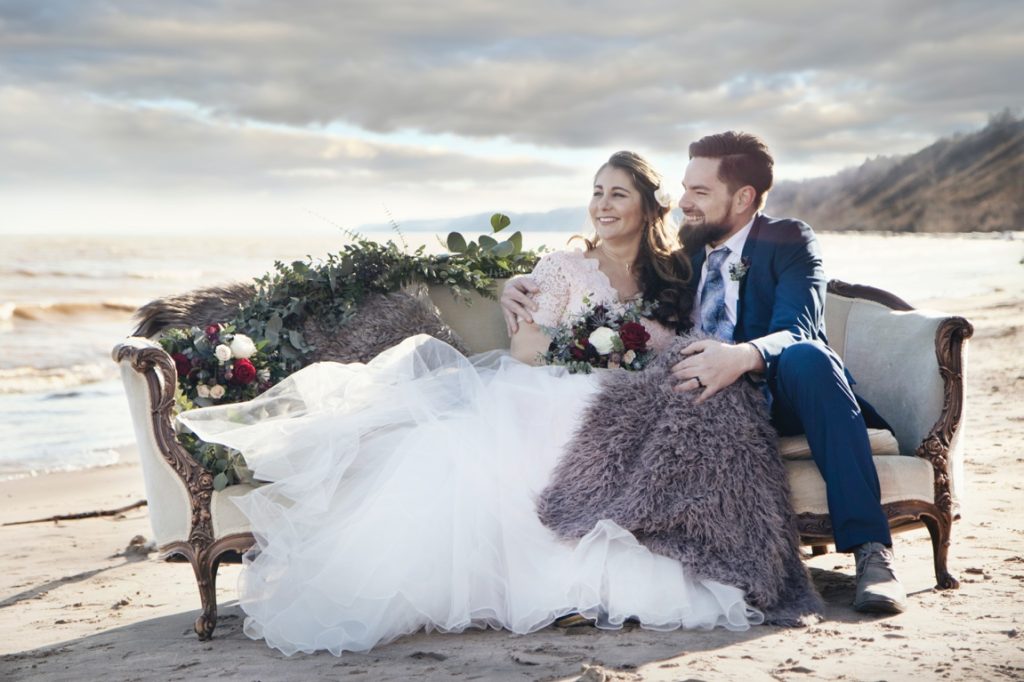 Step 1: Choose Your Venue
One of the best things about having a confidential wedding is you have more options for wedding venues. For one, you do not have to worry about the venue's capacity or any logistical matters such as parking space.
Think of a place that is significant to you, your partner, or your relationship. Your wedding venue can be the park where you first met, by the lake where you got engaged, or in an offbeat location practically unknown to everyone else.
You may want to do some research or inquire with the venue if they can host a wedding with zero guests.
Step 2: Set the Date
Once you have confirmed that your chosen venue allows weddings, choose a date that works best for you.
Step 3: Look for a Wedding Officiant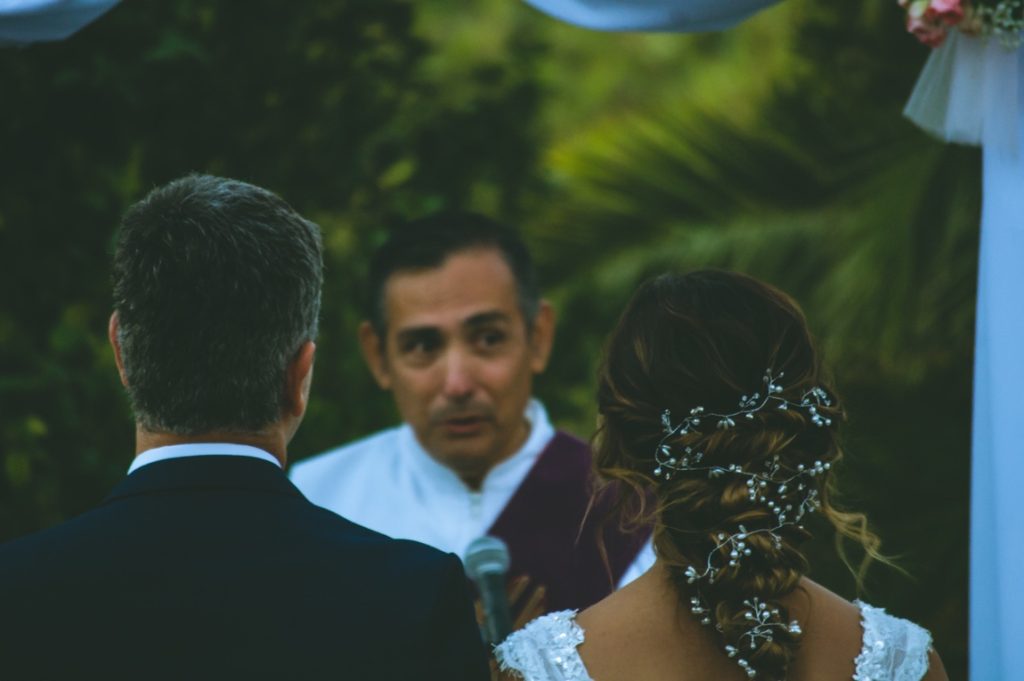 Any ceremony requires an officiant to solemnize the marriage. It can be your pastor, a professional celebrant, a judge, or anyone who has gone through the process of getting ordained.
Try looking for a private wedding officiant — any celebrant who has a license to officiate a wedding without witnesses. However, they might be hard to come by.
If you find any wedding officiant who seems like a great fit personality-wise, ask them if they have officiated a private wedding before. Consequently, ask them if they would be willing to officiate yours.
Step 4: Apply for a Marriage License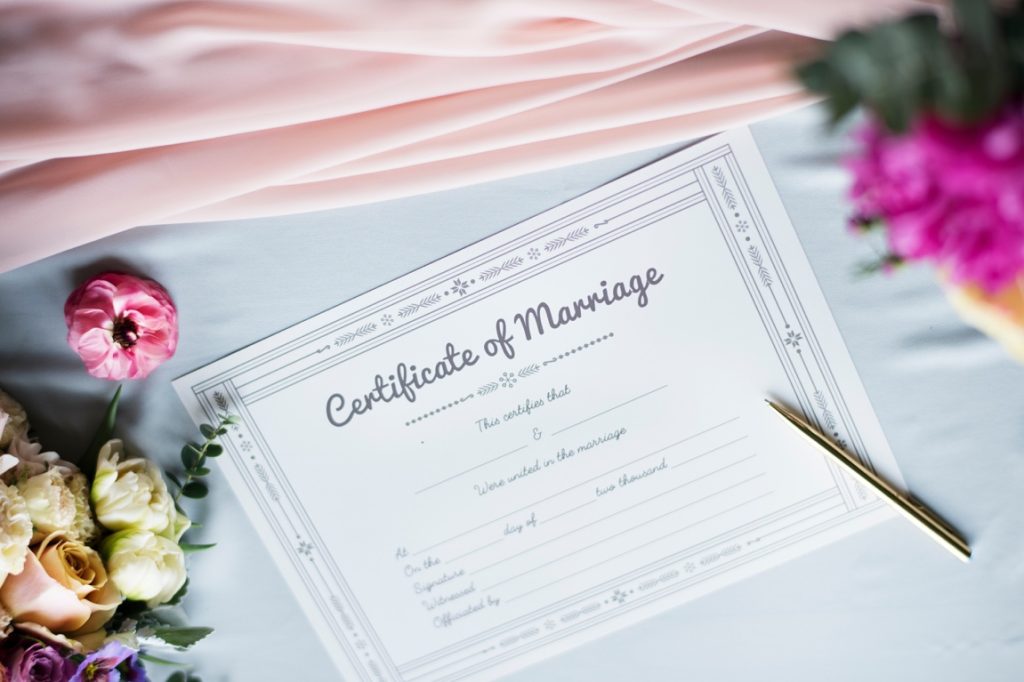 If you want a truly private wedding, in that your license will not be accessible to the public, you can apply for a confidential marriage license in California. You do not have to provide witnesses. The license is still legally binding, but other people can only view it if they have a court order.
Secret marriages are also legal in Michigan. These marriages are civil ceremonies performed by a judge in a closed court, who will seal the records so they are inaccessible to everyone.
However, do not feel like these licenses are your only options. You can go with a public license and still have a confidential wedding with no guests; most likely, no one will know to search through public records to check your marital status.
With that said, make sure to do thorough research about the requirements for a marriage license. The rules vary per state and county; for instance, some might require you to get married in the town where you applied for the license.
Step 5: Find a Photographer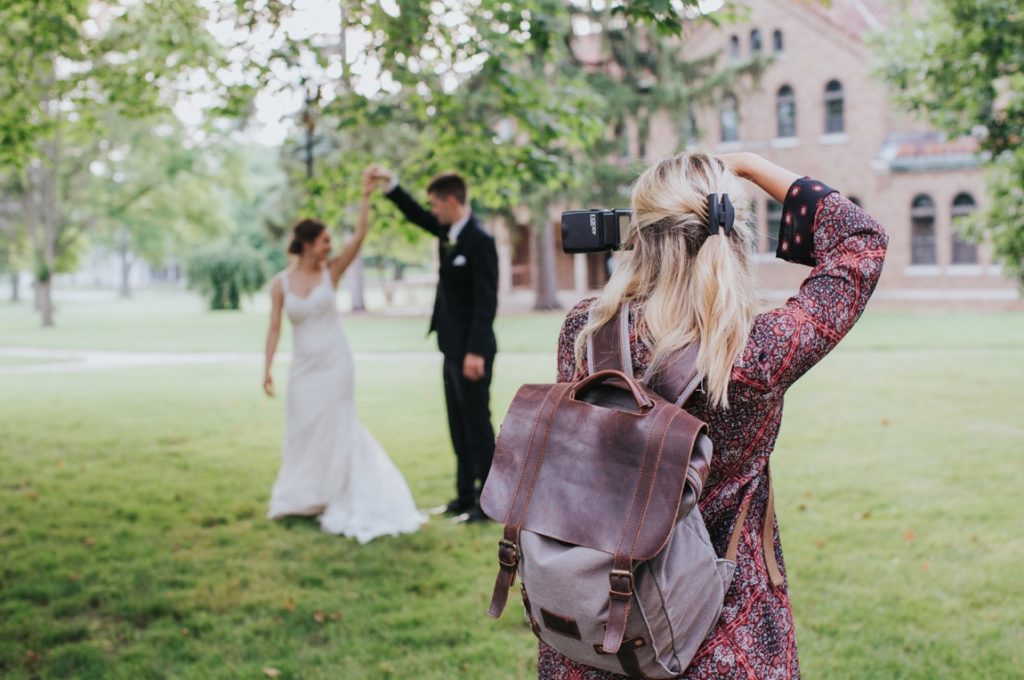 As with any wedding, hiring the right photographer is crucial. A talented and reliable photographer is arguably more important in a private wedding, as their images will be the only keepsake you — and your loved ones — will have for your ceremony.
If you need a witness for your ceremony, a photographer can be one of your options. During your initial conversations, mention this responsibility to them.
Step 6: Buy Your Outfits
Give yourself plenty of time to find the right attire and get the necessary alterations on your clothes.
At the same time, figure out how you want to style your hair and makeup. Consider hiring a professional stylist, especially since you have saved a lot of money on other aspects.
Step 7: Get Married!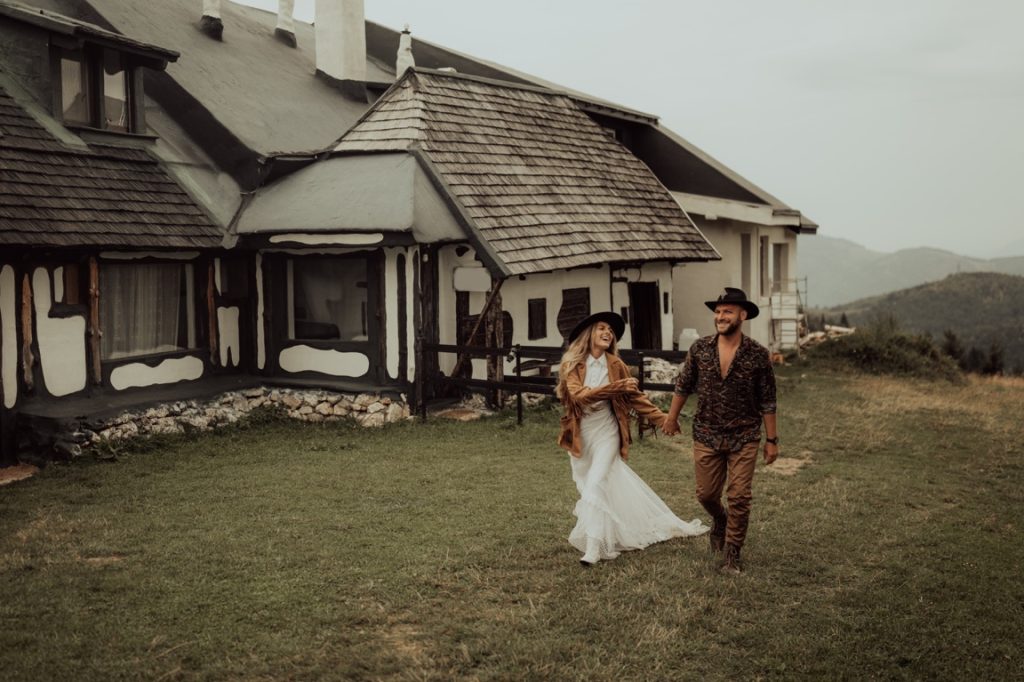 You do not have to worry about caterers, entertainers, decorations, coordinators, and a lot of other vendors. Likewise, you do not have to stress out about making sure your guests find their seats, do not get bored, and more.
Just enjoy your special day — it is all about you and your partner. Cherish every moment.
Step 8: Have the Honeymoon of a Lifetime
Another major benefit of a private wedding with no guests is the amount of money you save on every aspect. All the savings from not having to hire a caterer, live musicians, DJ, master of ceremonies, or renting dinnerware and decorations — feel free to redirect some of them to your honeymoon.
You can visit a different country, have a staycation at a luxury hotel, rent a cabin in the woods, or simply get takeout and buy an expensive bottle of wine.
Step 9: Announce That You Got Married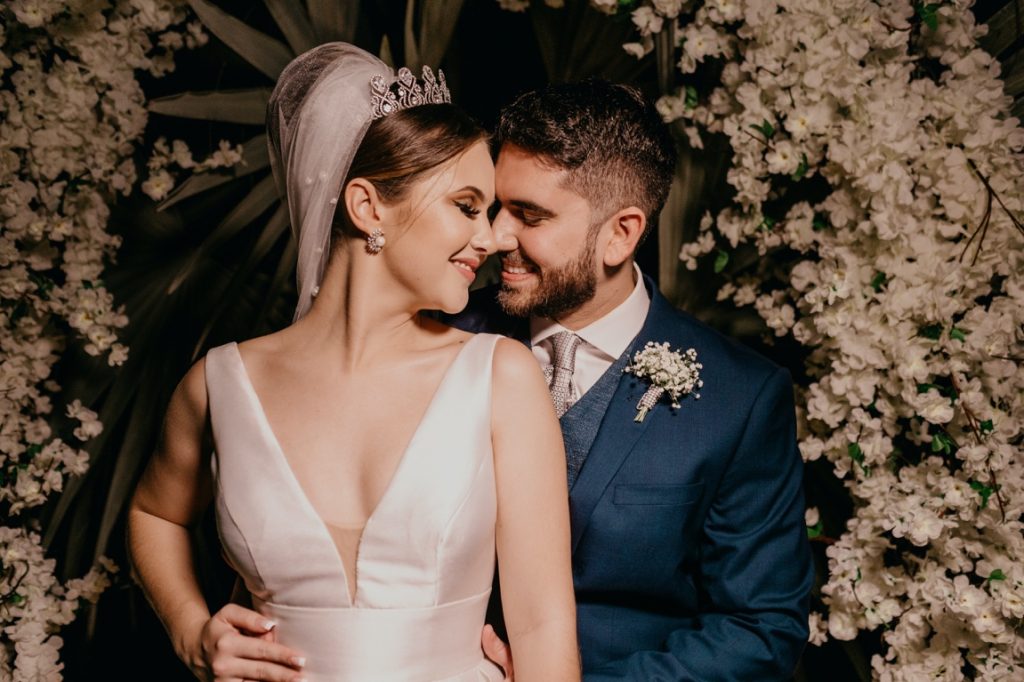 After some time, you should consider announcing that you and your partner got married. This announcement includes some of the details of your ceremony, along with your best wedding photos. In general, this might look like an invitation, so you have to be careful about the design.
A wedding announcement is a sentimental way to assure your loved ones that they are special to you and that you want to share your love and happiness with them.
With that said, you should anticipate that some people might feel hurt after not being invited to your wedding. You can be wise with how you word the announcement and how you make the announcement.
General Tips for a Private Wedding (No Guests)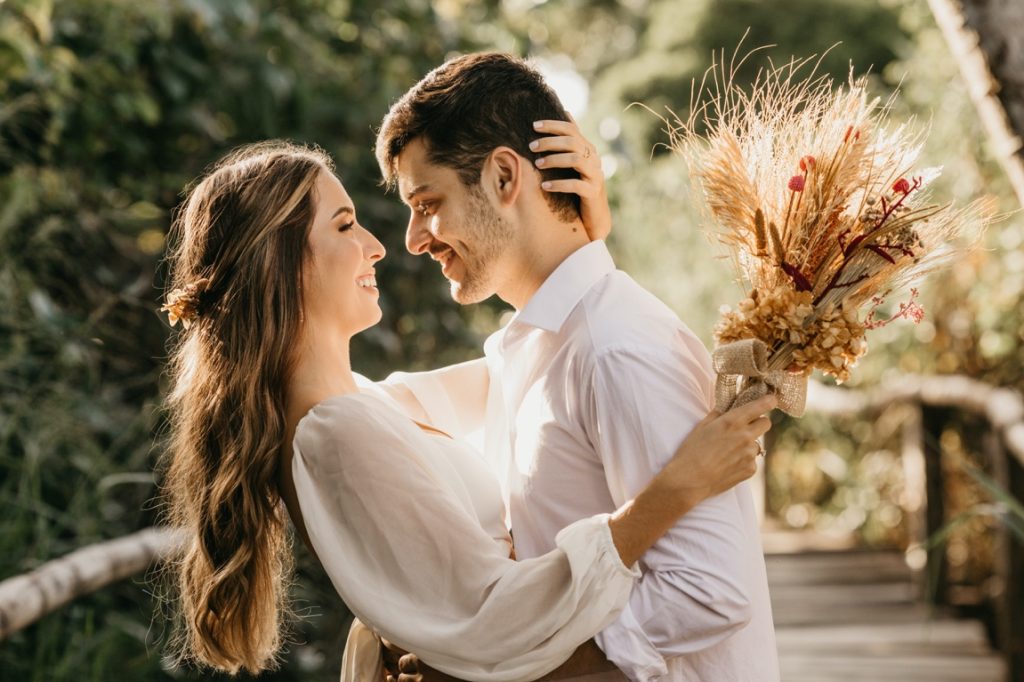 How to Choose a Witness
In some cases, a celebrant can officiate a wedding without witnesses. However, the vast majority of marriages require at least one witness to be solemnized.
Besides your officiant, your wedding planner and your photographer can also act as witnesses.
If necessary, you can ask a stranger at the venue — someone from the staff, a passerby, etc. — to act as a witness for your marriage.
Send a Postcard-Like Wedding Announcement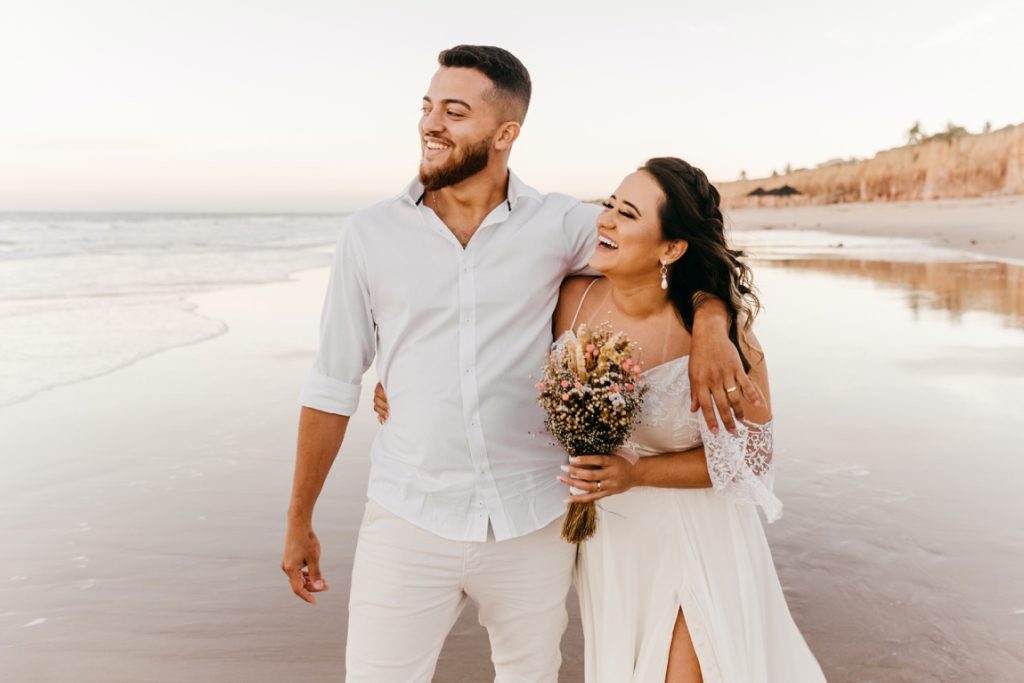 As mentioned above, a wedding announcement can look like a traditional invitation. You can make the most out of this resemblance, but be clear and transparent that it is only an announcement and not an invitation.
The best way to do so is by writing in large and bold font, "We got married!"
Make sure to include the date and location of your ceremony, along with your names. You can also include your parents' names.
Although optional, you can briefly explain why you chose to hold a private wedding without guests.
Send the postcard to your close circle and loved ones. You do not have to send it to everyone, such as distant relatives and acquaintances.
Alternatives to Consider for a Postcard Wedding Announcement
One-on-one video calls with your close friends and relatives
A post on social media, such as Facebook or Instagram
A short vlog or video announcement posted on YouTube or Instagram
Have a Small Party After Your Wedding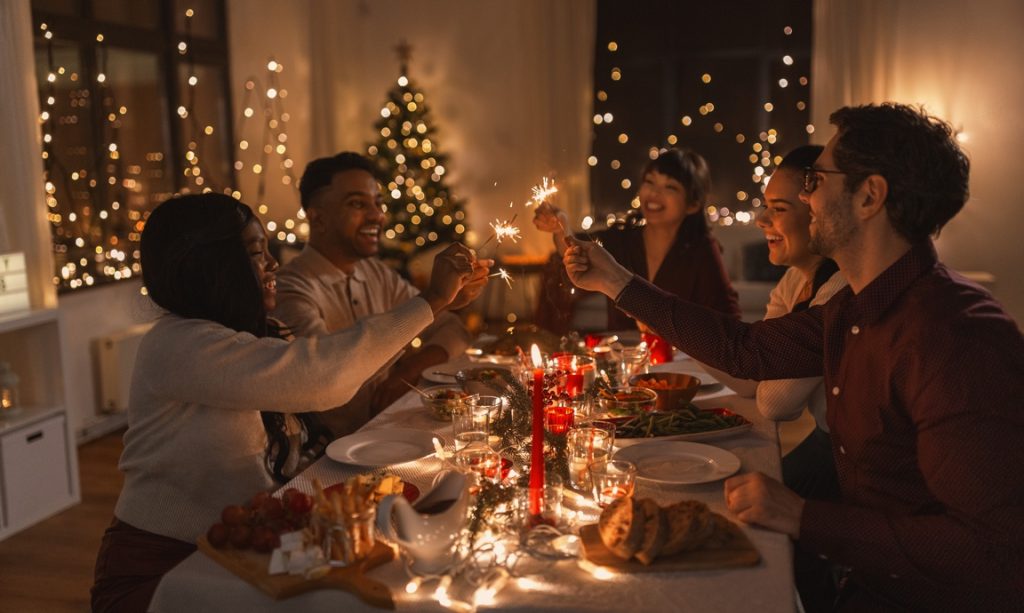 Even though you had a private wedding with no guests, it does not mean you cannot have a reception-like party afterward. This party will also help with making your guests not feel left out.
You can prepare some food and drinks, create a short wedding presentation with your wedding photos, and tell stories about your special day. You can also explain why you chose to have a confidential wedding in the first place.
If you want to host a small party after your wedding, you can include the details in your wedding announcement.
Think About Streaming the Wedding
If your reason for having a confidential wedding is a lack of funds, consider the possibility of streaming the wedding live. This way, your loved ones can still feel included without physically being at your ceremony. There are vendors and companies dedicated to this aspect.
Consider Hiring a Wedding Planner
Even though a private wedding with zero guests is relatively simpler and smaller to organize, it does not mean a wedding planner's services are not essential. Consider hiring one, especially if you are having a destination wedding or there are a lot of legal requirements to manage.