Beyond just solemnizing your relationship, weddings are all about gathering the people you value and celebrating with them. Couples are becoming more unique and technologically savvy with how they keep their guests engaged — including wedding presentations.
Wedding presentations are electronic slideshows that feature pictures and videos of the couple. Unforgettable content in a presentation at a wedding may come from yearbook photos, interviews with loved ones, bloopers from engagement photo shoots, and more.
Below are 11 wonderful wedding presentation ideas for your reception, along with some examples to inspire you. An in-depth guide for creating your own wedding slideshow is also provided.
Presentation at a Wedding: Special Ideas to Consider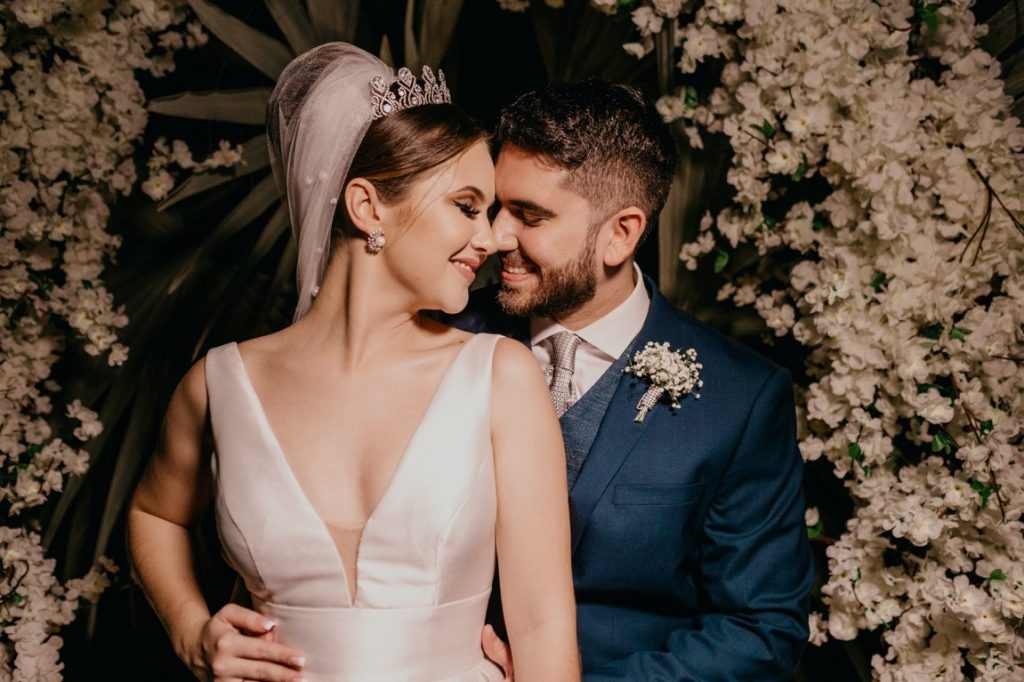 1. Show Your Yearbook Photos
Whether you and your partner are getting married in your 20s, 30s, or 40s, showing yearbook photos is an entertaining and endearing idea. Your guests will see how much you have grown over the years — not only in terms of physique but also in maturity and personality.
Look back at your ambitions in preschool or what you thought of as peak comedy in your middle school yearbook quote. If you and your partner met in high school or college, a nostalgic wedding presentation idea would be to show your photos side-by-side.
2. Have Someone Interview You
When you meet your photographer or videographer, do not forget to mention that you want to have a presentation at your wedding. You can plan an interview during your engagement photoshoot.
Your photographer or videographer can coordinate with your planner — or maid of honor — if they need help coming up with questions. Videos and photos from the shoot can serve as B-rolls for the wedding presentation.
You can even play some quick games during the interview. For example, you can incorporate "How Well Do You Know the Bride?" into the video and ask a few entertaining questions about your spouse.
3. Play an Original Song
If you or your partner are musically inclined, consider composing a short original song for your wedding presentation. It does not have to be three to five minutes long; you can play the song during a specific part of the slideshow.
Alternatively, a friend or relative might volunteer to write an original song for you as a wedding gift. If they do not feel comfortable performing it live, ask them if you can incorporate the piece into your slideshow.
4. Sing a Cover and Use It as Background Music
Even though you consider yourself musically inclined, you might think songwriting is not your strong suit. In this case, why not pick a personally meaningful song and provide your own rendition for the slideshow?
This song might be the music playing on your first date, or it might be from an artist you bonded over when you first met. You can also cover the second choice for your wedding first dance music as a way to include it in your reception.
5. Show Bloopers from Your Engagement Photoshoot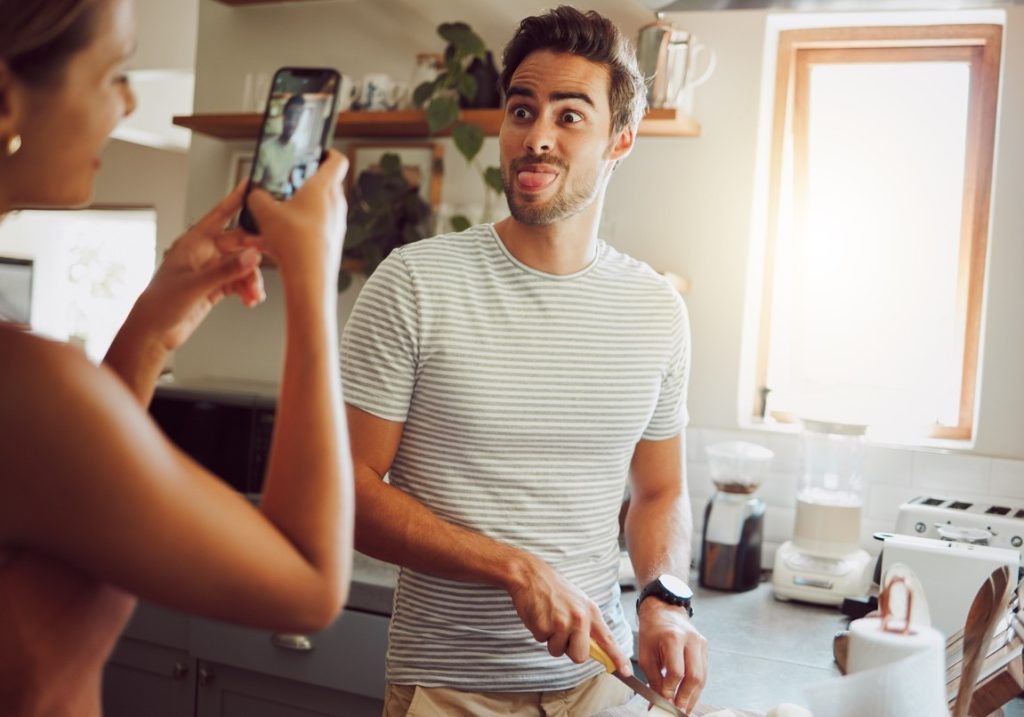 The polished images from your engagement photoshoot might already be included in your wedding videographer's outputs. As such, consider including bloopers and other pictures that did not make the final cut.
Pictures wherein you and your partner are making goofy or wacky poses will be perfect for your slideshow. You can also include any stolen or candid shots from other people in the photo shoot, such as relatives and friends.
6. Add Travel Photos
Everyone might know you as a well-traveled couple who has visited many states, countries, and continents. In this case, a memorable wedding presentation idea would be to include some photos from your favorite trips.
This idea for a wedding presentation is especially fitting for a destination wedding. For example, if your ceremony is at Lake Como, show some pictures you took while traveling around the area. Let your guests see what made you fall in love with the place and your venue.
7. Include Family Photos
One way to pay homage to your family is by including them in your wedding presentation. Look for pictures where all your relatives are present.
If you have a family member that has passed on, this idea is a touching way to honor them. You can feel their spirit with you, even if they cannot be physically present.
If you or your partner have children from a previous marriage, add pictures that show you and your stepkids bonding. Earning their trust and forming a bond with them might have been challenging, but all the difficulties are worth it.
8. Compile Well Wishes from Loved Ones
The presentation at your wedding can be a compilation of well-wishes and messages from your loved ones. You can ask your friends and relatives to record a short video where they can say anything they want — anecdotes, blessings, and whatnot.
This idea is particularly excellent if you have a lot of friends and relatives who cannot attend your ceremony; they might be too far away, have prior commitments, or have a personal reason for why they cannot go.
9. Interview Your Friends and Family
If you and your partner think an interview sounds like a fantastic wedding presentation idea but do not want to be featured yourself, why not have your loved ones in front of the camera?
You can ask someone to prepare a list of questions to be answered by friends, family, and anyone you want to hear from. This idea is a sentimental gesture, something you can rewatch years down the line and feel touched by.
Odds are your guests will have varying levels of familiarity with you. Some might be aware of your interests and hobbies, while others might simply know you as a distant cousin or your partner's partner.
Wedding presentations are a great way to give more information about yourself. After all, you are more than just a spouse.
If you like sports, show a picture of you at a golf course holding your favorite club. If you are an artist, why not share some images of your previous works? If you have a diverse and colorful home garden, boast about it through your photos.
11. Tell Your Life Story
Most of the wedding presentation ideas above focus on specific parts or aspects of your life. However, keep in mind that you can use your wedding presentation to narrate the story of your relationship.
The example above starts with childhood photos of the bride and the groom. To give the slideshow structure, the creator included some text and narration. Within 10 minutes, the couple was able to tell a cohesive story of how they grew up, found each other, and started a life together.
How to Create a Presentation at a Wedding: Guide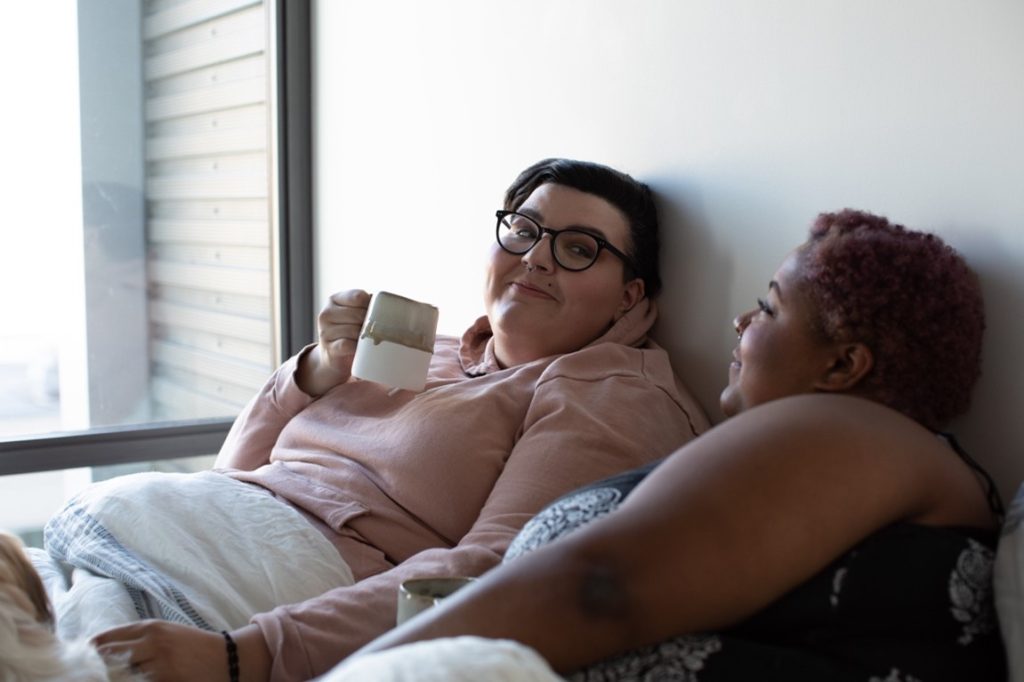 Visualize Your Presentation
Before looking into what software to use, try to figure out how you want your presentation to look. Do you prefer a simple but elegant scrapbook-like collection of photos, or do you want to intersperse footage from a photo shoot with interviews?
Having an idea of what you want to achieve can make it easier for you to find the right software. Likewise, doing so will help you determine if you need to ask for help from a professional.
Choose the Software You Will Use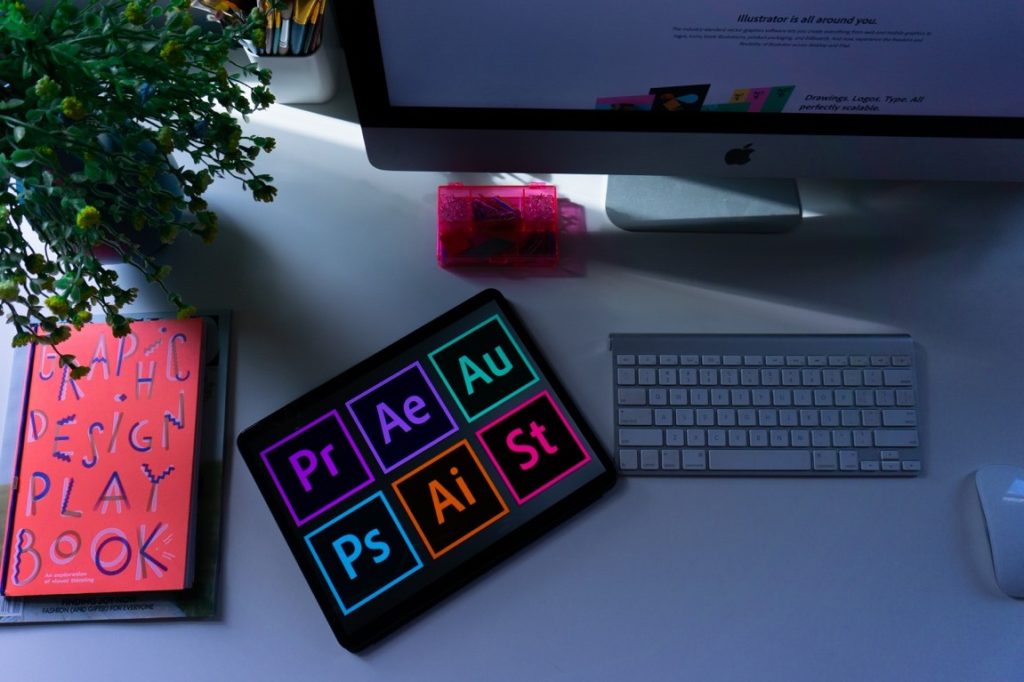 There are plenty of free software options you can explore.
Canva – a free-to-use graphic design tool with thousands of templates to suit your needs. You can edit presentations, videos, accompanying social media posts, and more. You also have access to tons of elements — stock media, digital illustrations, etc. — for free or a certain price.
PowerPoint – a classic software package that allows you to design electronic presentations from scratch or following a template. This program is easy to use and learn.
Google Slides – another software for producing electronic presentations similar to PowerPoint. Whereas PowerPoint is an offline program, Google Slides is part of Google Workspace; like Canva, you can work on the same document with other people in real-time.
iMovie – a video-editing program that comes with the Apple ecosystem. This software comes with a variety of elements and transitions that will allow you to smoothly create your wedding presentation.
Animotica – a video editor, movie maker, and slideshow maker available to users of Windows 10. It is simple and intuitive, allowing you to add pictures, trim clips, overlay elements, and more.
There are other options, such as Smilebox, Animoto, and Adobe Spark, each with its own pros and cons. If you are already familiar with a specific program, feel free to use it to start your wedding presentation.
Browse Templates and Search for Inspiration
The programs listed above come with a library of templates and elements you can use for a presentation at a wedding. In particular, choosing a template will make editing easier and more seamless.
Instead of simply going with the first template you see, try to browse through your options until you find one that matches your theme. It can be as simple as your wedding color scheme or as elaborate as a Friends-inspired presentation.
Set a Duration for Your Slideshow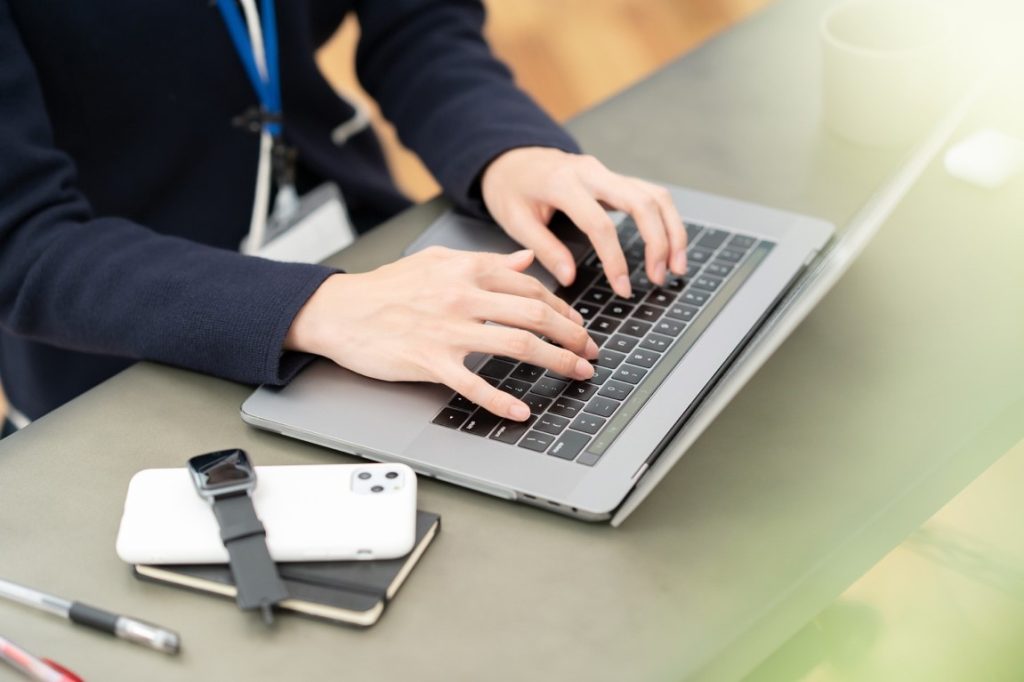 Nowadays, most of us have shorter attention spans. While a 15-minute slideshow sounds great in theory, it might not be ideal in practice; your guests might not find it entertaining or engaging anymore after the 10-minute mark.
As such, make your wedding presentation 10 minutes at most. This duration allows you to include approximately 50 to 130 images. If you want to add videos and recordings, try to trim them down as short as possible.
Gather Your Photos and Videos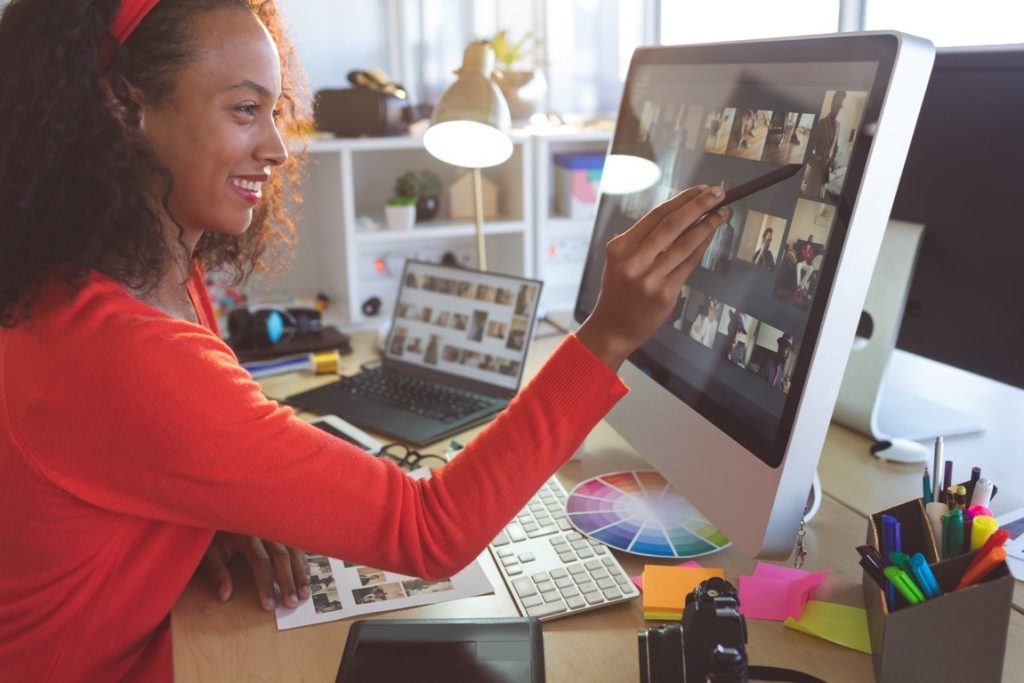 Spend some time looking through old albums, Facebook posts from years ago, and storage drives. You can also ask your friends and relatives to send you anything they have.
Besides actually editing the slideshow, this part of the process might take you the longest to finish. Give yourself enough time to collect photos and videos, choose the best ones, and import them to your device with the highest quality possible.
Finalize Your Slideshow
Once the presentation is finished, you can add final touches to make it more engaging and pleasing. Firstly, consider adding background music. However, make sure to match the music to the theme and tone of the presentation.
Secondly, feel free to add any transitions, overlays, and other elements. Again, keep your theme in mind — do not put anything for the sake of putting it.
Lastly, go through the slideshow and try to catch any typographical errors and other mistakes. If you happen to miss some and only notice them while presenting the slideshow at your reception, do not worry; it happens to the best of us.
Save Your Slideshow and Back It Up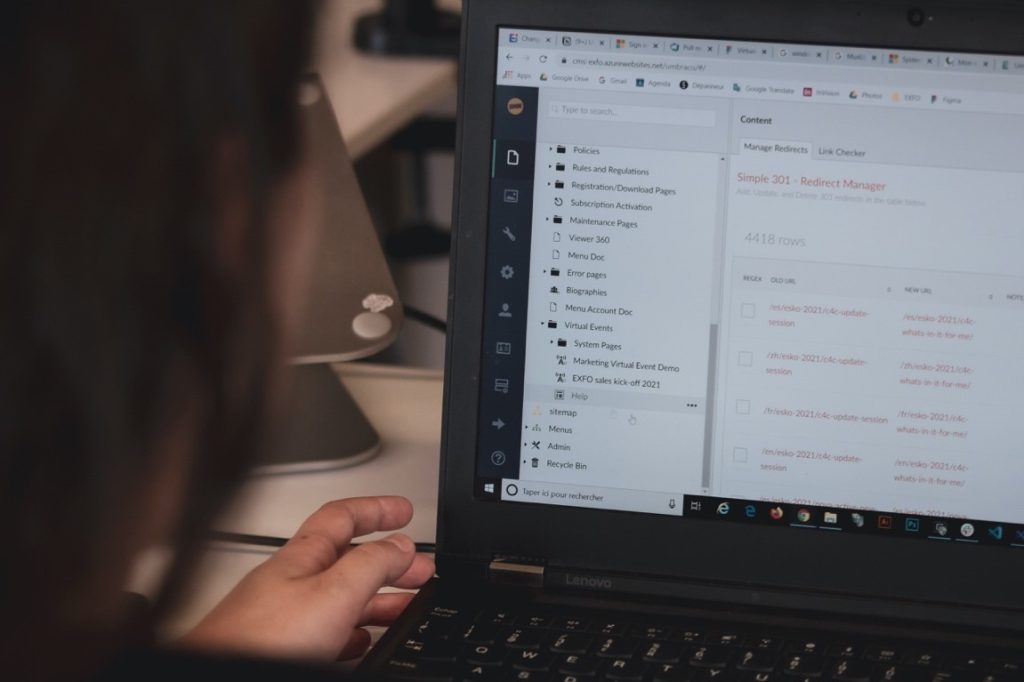 Download your file once you are satisfied with the output. The specifics depend on the venue and technological requirements; you might need to save your slideshow in a flash drive or add it to a shared folder.
Ask staff from the venue and pertinent wedding vendors for instructions.
Do not forget to save multiple backups of your slideshow. Save it on the cloud, make a copy in Google Drive, put one in a flash drive, send it to yourself via email, and so forth. You can never be too safe.
Make Time for Your Wedding Presentation
Commonly, presentations at weddings are played during the reception. However, you have other options for the timing of your slideshow presentation:
If you are worried about being short of time — or losing your guests' attention quickly — then you can have the slideshow playing in the background while they eat and socialize. You can have the slideshow repeat on mute until the next agendum on your reception timeline.