When planning for your wedding, it's easy to be saddened by the sheer amount of expense needed for every special moment. Indeed, high prices can lead to low confidence in yourself (or even your partner) only because you can't afford to have that dream wedding where everything goes according to what everybody thinks is perfect.
The truth is, your budget doesn't determine the lasting meaning of your wedding. With enough dedication, there's never a shortage of non-traditional wedding ideas to save money, from handy DIY decorations and modest wedding venues to skipping out certain rituals and traditions entirely.
Indeed, many people have had the best weddings of their lives on remarkably low budgets. After all, the heart and soul of any wedding is the newfound union between groom and bride. Thus, here are 80 non-traditional wedding ideas to make the most out of a small budget.
80 Non-Traditional Wedding Ideas for a Tight Budget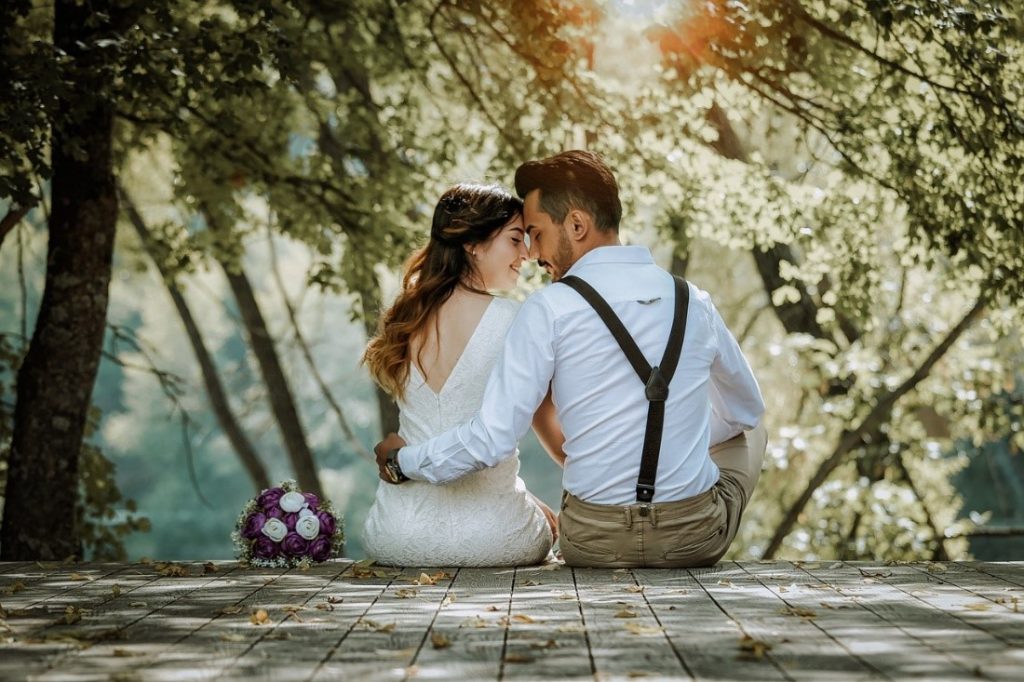 Wedding Ceremony
Changing up the style, order, and timing of your wedding ceremony is a good way to ease your budget. Here are some non-traditional wedding ceremony ideas to do that:
Have a Winter wedding. Prices for wedding-related services and venues will tend to be lower during the Winter season.
Hold a completely discreet private wedding. Have a wedding where only the officiants, your witnesses, and other legally required persons are present.
Tone down pre-wedding events before your wedding ceremony. For instance, perhaps skip the rehearsal dinner or keep your rehearsal short.
Keep your wedding ceremony short and sweet. Consider cutting time on the reception and the post-ceremonial celebrations.
Stick to a simple legal wedding and then celebrate at home or a local restaurant.
Have your wedding ceremony on a weekday. Many wedding vendors and wedding-related services will likely have lower rates on weekdays.
Have loved ones or trusted friends be your officiants instead.
Consider an elopement, which is significantly cheaper than traditional weddings on average.
Skip on ring-bearers and flower girls.
Have a humble symbolic wedding ceremony, free from the need for expensive legal processes.
Wedding Vendors
The way you handle your wedding vendors often decides a large part of your wedding expenses. If you want to lessen those expenses while still acquiring the right services, then consider the following ideas:
Look out for friends and family who may offer to be your vendors for a discounted price (or even for free!).
Consider new and aspiring photographers for your wedding photographer.
Have a close family or best friend help plan your wedding.
Ask any musicians in your family or friend circles if they can perform at your wedding.
Seek out newly-formed local bands for your live band performance.
Hire film students for videography.
Consider local or freelance artists to make designs or draw or paint a portrait of you at your wedding.
Have a well-spoken and experienced family member be your emcee.
Contact local media professionals and inquire if they can handle weddings.
Skip out on music and a wedding DJ. Have a calm and tranquil wedding.
Wedding Venue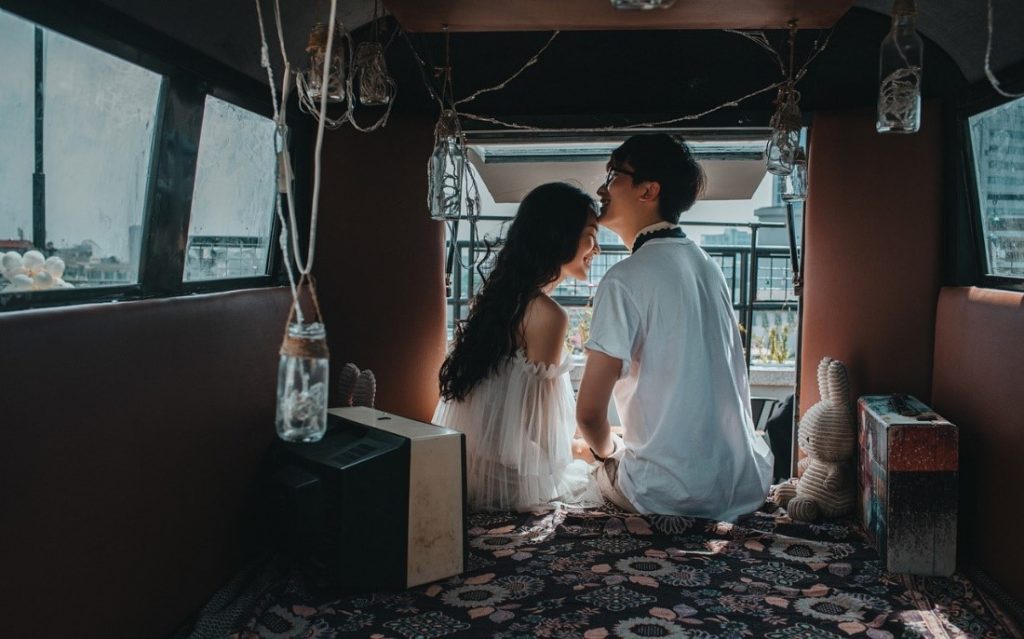 Many affordable wedding venues are out there, but there are also some ways to not have to rent out a wedding venue entirely. Here are some options for an inexpensive wedding venue:
Look for churches or other such charitable venues willing to host a wedding for free.
Have your wedding somewhere outdoors rather than in a luxurious indoor venue.
Consider humble local venues such as small parks or hole-in-the-wall bars!
Have a basement wedding!
Hold your reception and wedding ceremony in the same venue.
Have your wedding in a public facility, such as the town hall or any similar community center.
Have your wedding at an AirBnB in a scenic place, such as by the coast or out in the countryside.
Have your wedding at the wide open space of a local farm or ranch.
Have your wedding at a local restaurant.
Wedding Reception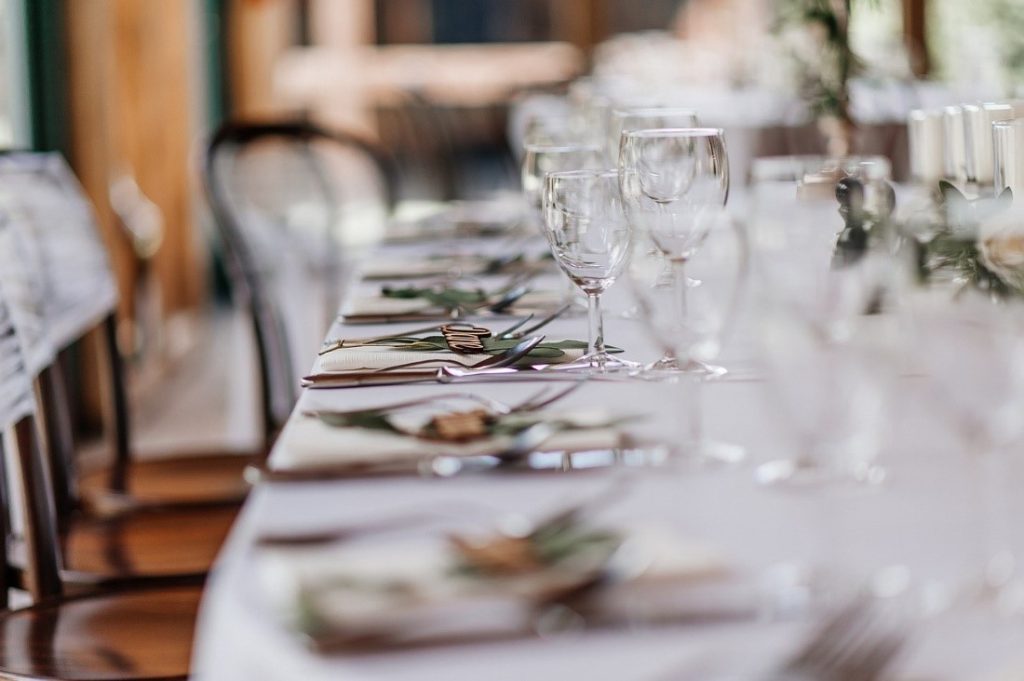 Having a good yet budget-friendly reception can be a difficult balance to attain, but it's absolutely possible. Here are some ways to get started:
Consider a casual reception, that is, a reception that's relaxed and held in a non-formal venue such as a beach or your own house.
Serve bite-sized finger foods, preferably homemade.
Hire a food truck instead of a large catering service.
Have your reception food pre-made and delivered rather than catered.
Have a mini bar with homemade snacks and drinks rather than a full bartending service for your reception.
Serve juices and sodas rather than alcohol for your wedding reception.
Skip on the wedding cake and serve something smaller yet just as special in its place.
Use inexpensive cutlery and dishes for your reception.
Borrow extra tables and seating.
Try local buffet services for your wedding reception.
Wedding Customs and Traditions
Specific wedding customs and traditions can hit your budget hard. Fortunately, there are solutions to modify these customs and traditions without needing to spend much:
Consider a fake wedding exit to save on costs.
Forego the traditional white wedding gown and wear whatever makes you stand out!
Similarly, let the groom wear whatever he wants as well!
Switch out the champagne with a more affordable drink for the toast.
Replace the traditionally large bouquet with a cheaper alternative, such as a single flower.
Use inexpensive alternatives for the petals of your flower girls, such as confetti, imitation petals, or fresh leaves.
Have a modest wedding cake.
Replace the cake cutting with an alternative gesture such as blowing a candle or sharing or cutting the food or dessert that has replaced the wedding cake.
Have a simple bachelor and bachelorette party, such as an at-home party.
Skip pre-wedding celebrations like the bachelor and bachelorette party entirely, or have them happen on the same day with the same budget.
Guests, VIPs, and Family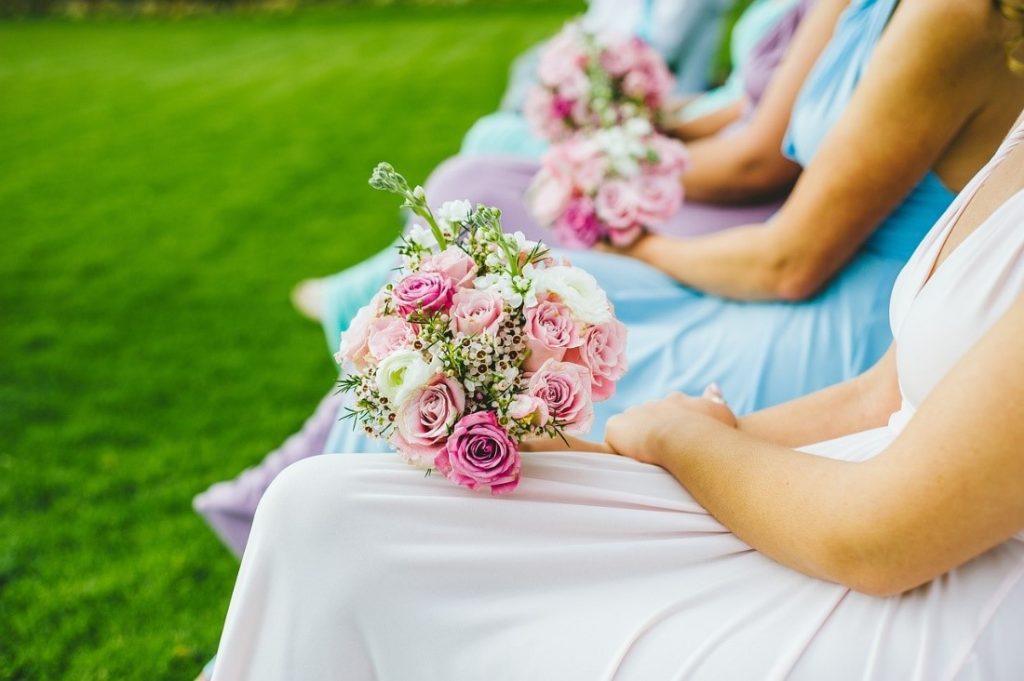 Much of your wedding's costs will not only depend on things but also on people. On that note, here are ways to save on costs by changing your policy on those attending your wedding:
Keep your guest list small. Prioritize your closest friends and loved ones.
Have your bridesmaids or groomsmen follow a style or color code, rather than purchasing or renting out outfits for them.
Alternatively, let your bridesmaids and groomsmen wear whatever color or style they want!
Have a completely informal and casual dress code. Instead of suits and dresses, everyone wears shirts and coats, including you and your partner!
Share humble yet touching wedding gifts rather than large and extravagant ones. For instance, consider gifting heartfelt letters alongside small trinkets or photos.
Exempt children from attending the wedding to lessen costs for per-head pricing while also potentially preventing stress and disruption during your wedding day.
Consider exchanging gifts and heartfelt messages with your family and close friends in exchange for small favors to help in preparing for your wedding.
Have a reading of heartfelt messages and letters from all your loved ones in place of other events, such as the live band performance.
Replace the traditional dances with an alternative ritual that doesn't involve music, such as sharing stories or playing simple games.
Limit the number of groomsmen and bridesmaids for your wedding. Have a symbolic groomsman or bridesmaid to represent the others.
Wedding Decorations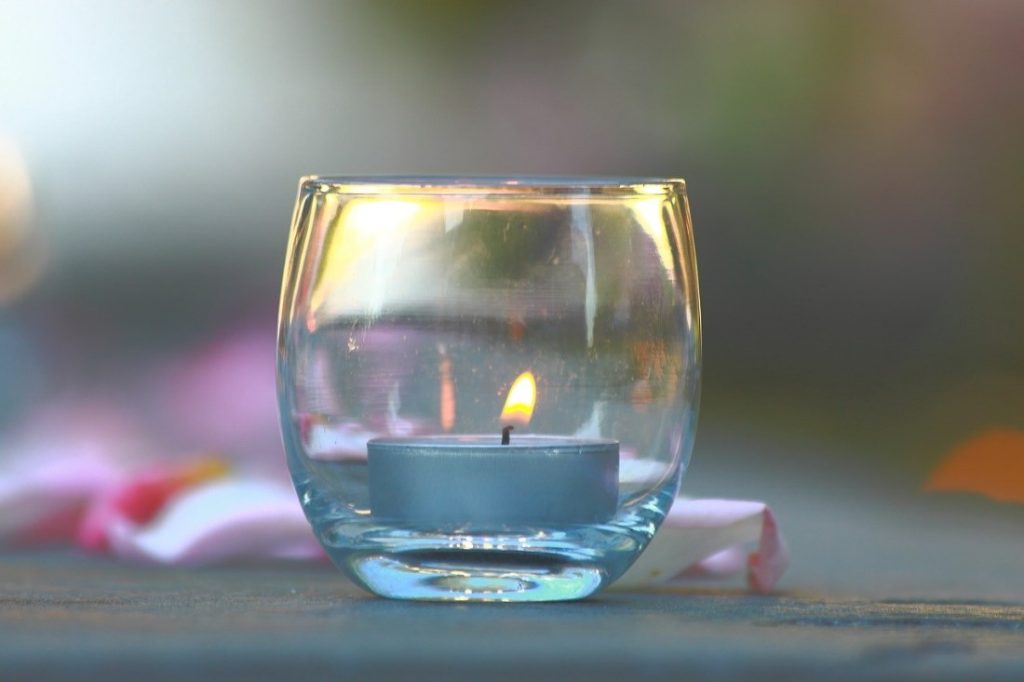 Wedding decorations can be spectacular while also being quite affordable (or even free!). Here are different ideas to make cost-effective wedding decorations:
Reuse holiday fairy lights.
Consider using your household lamps and angling them for scenic lighting.
Use your house lamps or borrow other's lamps. Then, switch out their bulbs with colored ones for easy DIY colored lighting.
Make good use of affordable decorations like balloons, imitation flowers, and flags.
Borrow decorations from others.
Buy your flowers and other decorative plants from local gardeners rather than a wedding service.
Have friends and family, especially children, help with the decorations.
Take full advantage of the wonders of colored paper and paper mache. Paper balloons, paper lanterns, paper decorations, and more!
Decorate your wedding with scented and colored candles.
Use colorful disposable glow sticks and spread them throughout the venue.
Miscellaneous
You can also save on wedding costs through various other surprising ways throughout your whole wedding planning process. For that, here are some ideas:
Wear non-traditional wedding rings, such as silicone or durable polymer rings.
Borrow your wedding dress from a close family member, such as a parent or grandparent.
Have a casual and convenient rehearsal dinner.
Use easy-to-print wedding invitation templates.
Write or print your wedding cards on inexpensive craft materials.
Don't use wedding rings at all! Try a unique way of symbolizing your lasting bond. For instance, use different kinds of jewelry like necklaces or earrings. Perhaps even tattoos!
Exchange or sign your wedding certificates instead of exchanging rings.
Take full advantage of the Internet to search for the most budget prices for services and venues.
Consider hanging memorabilia like special letters and precious photos to help enhance the mood of your wedding.
Use personal vehicles over rented transportation or a wedding limo.
Final Thoughts
What truly determines the meaning and value of your wedding isn't how much money you spend, but all the memories and moments you'll make in this precious moment. And so, you don't have to follow popular yet expensive traditions. You can always break and bend these traditions, or even create new ones with your partner.
Whatever the case, so long as the meaning of your wedding is what's on your mind, you can surprise even yourself by making it special without any financial difficulty. Indeed, for some couples, the humblest wedding that breaks people's norms can mean so much more than a wedding held in the most luxurious places in the world.