Your wedding day is the day. It's the day you and your partner will say your vows, wear your rings, and seal your love for years to come. Everybody wants this momentous occasion to be especially personal and memorable. However, in the chaos of planning out all your wedding's itty-bitty details, it's easy to forget how to make your wedding unique and unforgettable.
A truly unique and unforgettable wedding hinges on the meaning of your and your partner's bond, as well as your quirks, tastes, memories, and even in-jokes. Consider highlighting your friends and family's love and support for your union, and perhaps any running family or cultural wedding traditions.
Indeed, there are many ways to genuinely make your wedding special not only to you and your partner but also to all those who love and support you. As you'll see, these can involve just about every part of the wedding: your dress, venue, theme, activities, attire, decorations, and so much more.
How to Make Your Wedding Unique and Unforgettable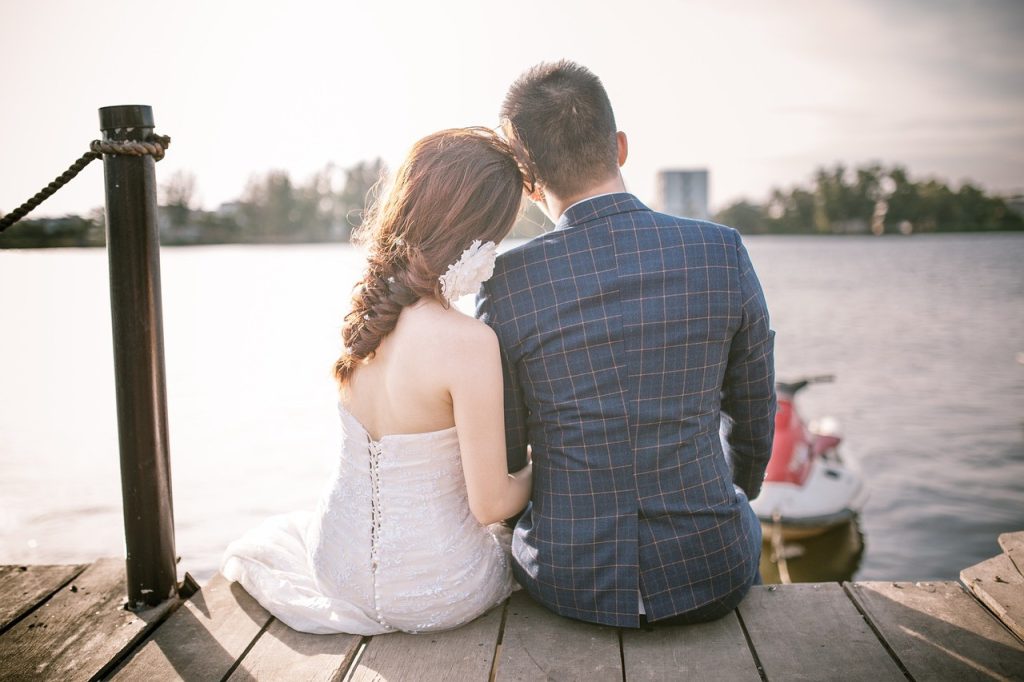 Write your own vows.
Your wedding vows are golden heartfelt promises you lovingly give to each other on your wedding day. While traditional vows can undoubtedly seal the deal, there's nothing quite like vows you've earnestly made for each other. These vows can contain so much more personal history and flair than templated traditional vows.
Of course, keep it short and sweet. Make sure to incorporate the essential parts of a wedding vow, including your most treasured memories, your gratitude to all your friends and family's support, your promises to be there for each other through thick and thin, and most of all, "I love you".
Have a personalized theme for the wedding.
If you want to make your wedding truly unique and unforgettable, then a consistent theme that aligns with your and your partner's tastes and memories will do just that. That said, consider including a theme for your wedding's colors, decorations, attires, food, refreshments, songs, games, and dances.
No matter what aspect of your wedding, a personalized theme for your wedding should bring out special meanings for you, your partner, and your friends and family. By doing this, you can avoid having a wedding that feels too "standard" and make it much more genuine and personal.
Make a meaningful playlist.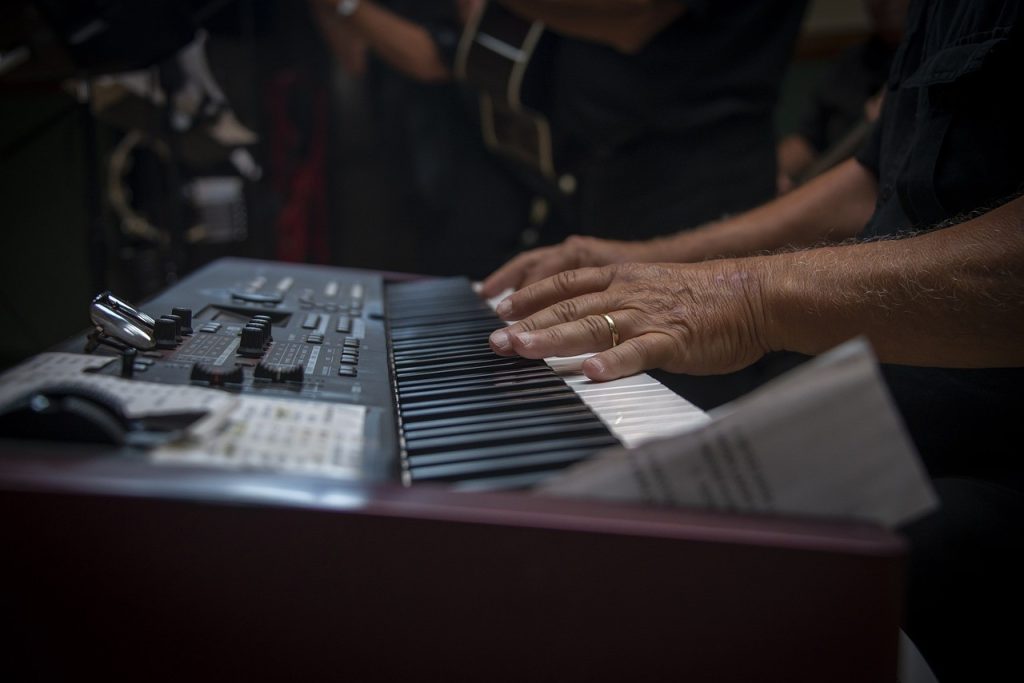 Nothing sets your wedding's tone as well as a specially tailored playlist.
All the songs playing for your reception ambiance, musical performances, and the special parts for your wedding day (especially the ceremony!) should all be intimately meaningful to everyone attending, not the least of which includes you and your partner.
Think about the artists you and your partner love. Think about your relationship's "theme song" or songs that marked special moments in your time together. Apart from that, consider songs that are also special to your family, especially in the dances and activities highlighting them.
In contrast, you can also consider a quieter wedding. How about a wedding with no songs, or for songs only for special performances? In any case, your choice of song and music should match the overall theme you have in mind for your wedding.
Give your decorations a personal touch.
Paying special attention to your wedding decorations can enhance their meaning even more. For instance, you can customize certain decorations to appeal to specific family members or guests, like having special ornaments or messages for your family's seating.
With that in mind, you'll surely want to run down your decor ideas with your partner and explain them clearly to anyone in charge of organizing your decorations (https://weddingfrontier.com/who-decorates-the-wedding-venue/. Consider ornaments, decorative patterns, or colors to complement all other parts of your wedding.
Incorporate family traditions.
Generational traditions can be a powerful way to make your wedding all that much more special for your entire family. Your parents or even grandparents may have had wonderful wedding traditions that they would love for you to carry on in your wedding.
These traditions can mean sharing the same vows as your parents or doing certain parts of your wedding in the same way your parents or grandparents had. In a similar vein, consider uniting your family traditions with the family traditions of your partner.
Give your loved ones the limelight.
Your wedding day is a mile marker not just for you and your partner but also for your family and social circle. It would thus be a great idea to let them shine throughout your special day, such as by dedicating certain parts of your wedding to them.
For example, consider a dance or musical performance done by your friends or family, have them officiate your ceremony, or assign them to roles typically held by professionals such as the emcee or photographer. Think of ways of making them feel special beyond the usual speeches and dances.
Consider a small wedding.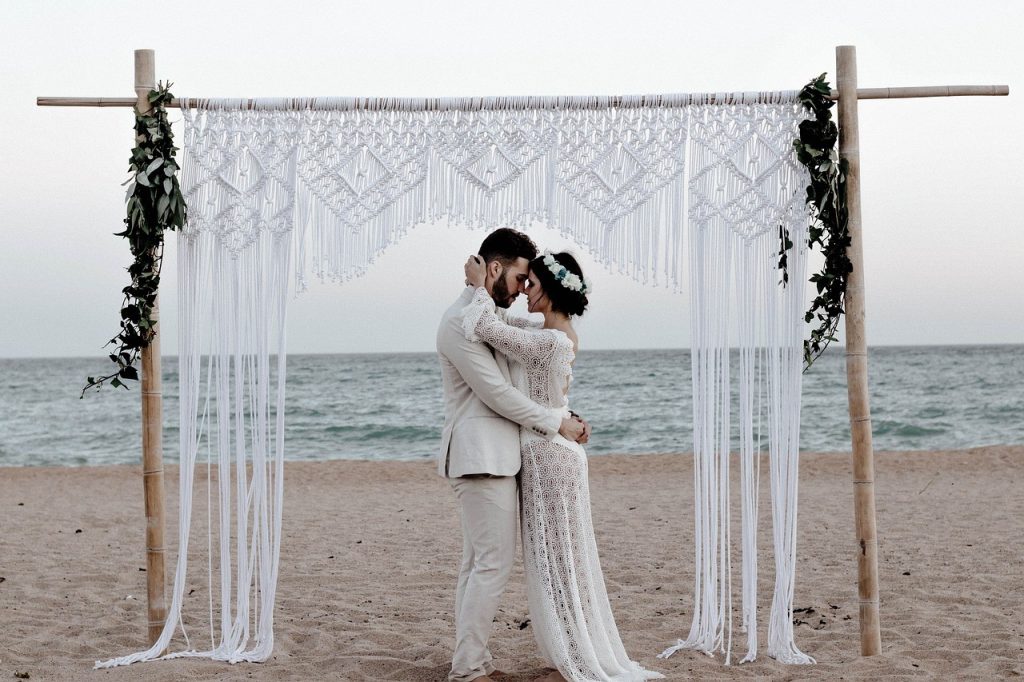 For certain couples, a modest wedding with a humble venue can be much more memorable than a glamorous one. If you and your partner hold more meaning to the moment than the image, then maybe a small wedding is the right one for you.
With a small wedding, you can encourage much more intimacy, harmony, and due attention to the little things for everyone involved. If you're opting for a small wedding, also consider a venue to match, such as your backyard or a small natural location.
Choose a place or venue with personal meaning.
When all is said and done, all the magic will happen in your wedding venue. If that's the case, then the best venue and location would be somewhere that has a lot of meaning for you and your partner. It could also be a location special to your family.
One example would be having your wedding in the yard of an ancestral home. You can also have your wedding near the place where you and your partner first met or got engaged. Whatever location you pick, it's always a good idea to make it significant for you and your partner.
Write your own cards and invitations.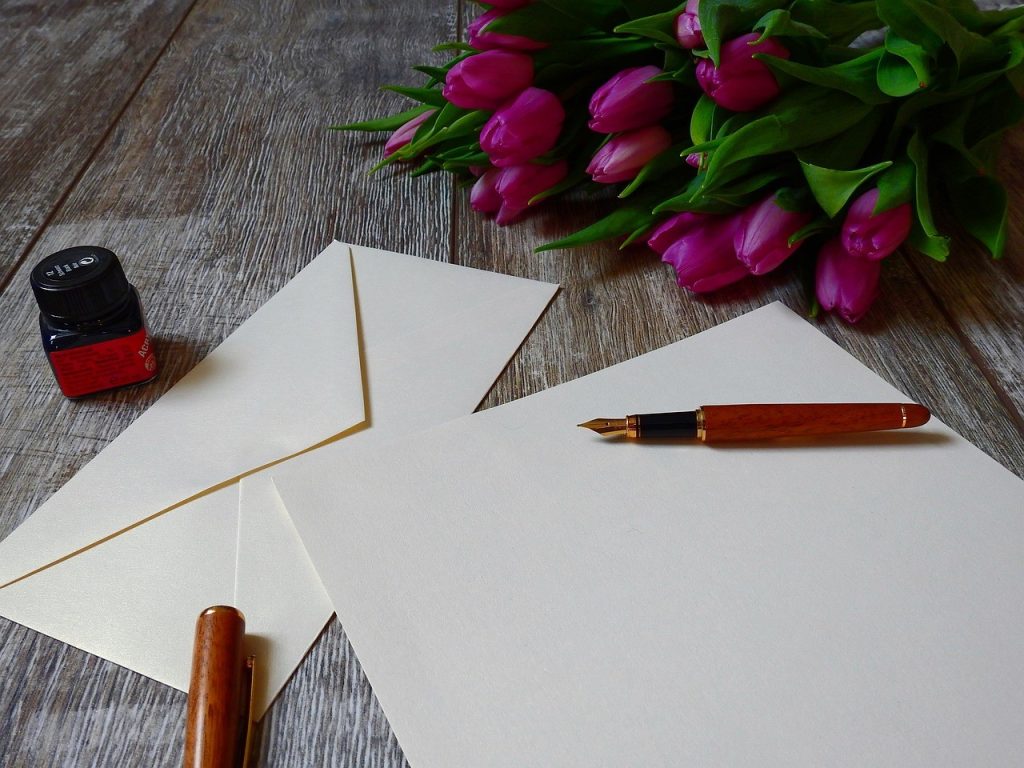 If you plan to make your wedding unique and unforgettable, then definitely go beyond regular invitation templates and ready-made cards by writing your warm messages on them. As with many other wedding details, personalization is the best way to make something unique.
You can take this a step further by having one-of-a-kind decorations and personal messages depending on the receiver of your invitation or cards. With heartfelt words and thoughtful designs, you can touch the hearts of your friends and family even before your wedding day.
Hire a photographer focused on capturing the moment.
This may be a no-brainer for most couples, but a great wedding photographer who knows exactly what moments to capture is one of the best ways to crystallize the memory of your wedding day. With such a photographer, you'll always long to open your wedding album.
Thus, if you want to make your wedding genuinely unforgettable, then pay special attention to your designated wedding photographer and look beyond their portfolio. Consider explaining the significance of each of your guests, what interactions to prioritize capturing, and what angles or moments you may like best.
Break traditions and norms.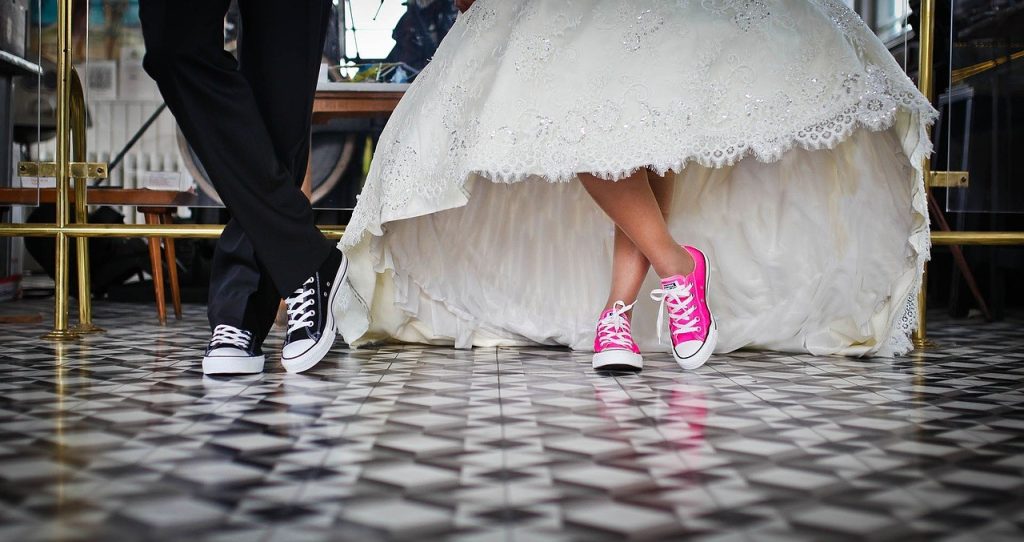 Dare to do the unusual. One sure way to make your wedding unique and unforgettable is to be eccentric and to do the unexpected. Surprise your guests with out-of-the-ordinary attire, decorations, activities, or ways of doing traditional customs.
For example, who says the wedding day should only be one day, or that your wedding ceremony can't happen virtually? Why not have a double wedding with a close friend or family member? You and your partner can also try wearing non-traditional outfits, such as costumes that relate to your hobbies and interests.
If you want to make your wedding unique and unforgettable, don't be afraid to offer a fresh perspective on old traditions, or break from them entirely. Try a wedding without certain traditional events, such as a wedding with no dances.
Buy local.
Celebrate your local community by sourcing your decorations or fabrics from local producers. If you and your partner have a very special attachment to your town or city, then sourcing your wedding's ornaments and decorations from them can make your wedding even more meaningful.
All of these don't have to be completely sourced from your local shop. You can highlight your local community with something as simple as using a native flower or a locally grown plant. Similarly, consider having food and refreshments made from the local cuisine.
Plan out your dances.
Take the time to plan out and choreograph your dances with all those involved to make them more memorable and emotional. For instance, try going over the details of your father-daughter with your father. What song and dance will both of you prefer?
Similarly, think about making your dances unique. Instead of slow dances, why not try more energetic dances? Why not a group dance or a dance with a unique costume or garment?
Think outside the box with your dances, and always be sure to involve your friends and family in plotting out your dances, especially in certain dances such as the first dances involving your parents. For best results, keep the dance short and sweet.
Consider a cultural wedding.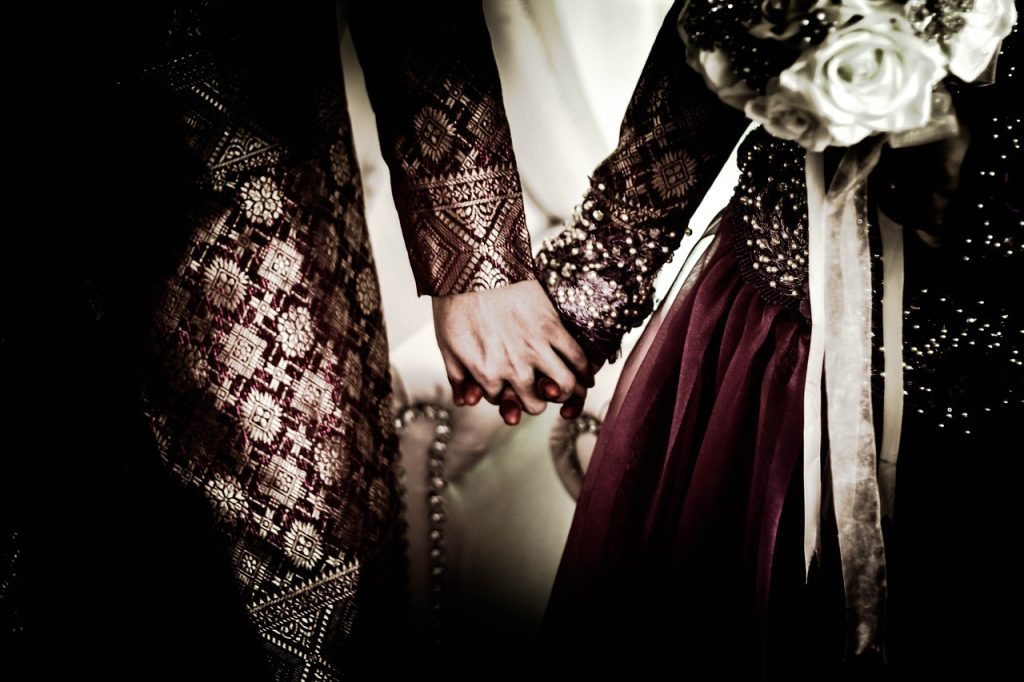 Have your wedding pay homage to your cultural heritage. A cultural wedding can be quite unforgettable especially if most of your guests haven't quite immersed themselves in your culture, or if you have a clear cultural line between you and your partner. This can also be a great way to emphasize family traditions.
A cultural wedding doesn't just have to mean one culture. Blending your and your partner's culture into one wedding can be a much more unique experience. Consider incorporating different aspects of your culture and harmonizing them throughout your wedding.
Showcase your talents or interests.
Make your wedding much more personal and unique by showcasing your or your partner's talents and interests. If you and your partner have any shared talents or interests, then it may also be a splendid idea for you to showcase this together to all your friends and family.
Indeed, if you have any performative talents, such as singing or dancing, consider highlighting this on your wedding day. If you have creative talents, such as in decoration or writing, then it may be perfect to demonstrate this in your wedding speeches or decorations.
Have a charming MC.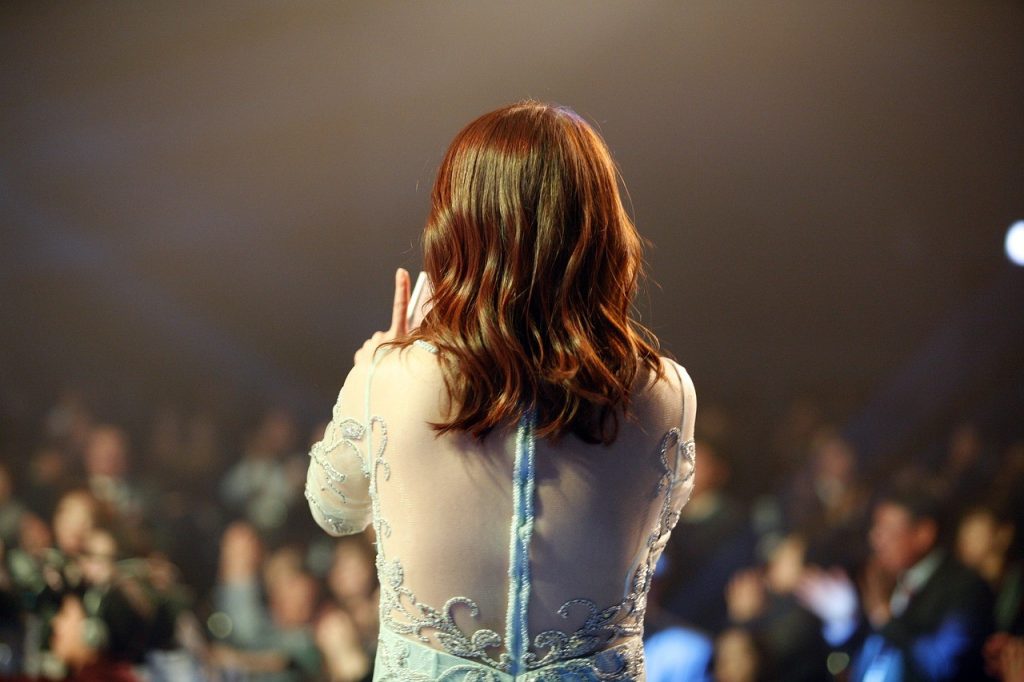 A lively and humorous MC who knows how to wake up a crowd can be a fantastic mood-setter for your wedding. Such an MC should preferably be a family member or close friend who has a good understanding of you and your partner's history.
Acquiring the service of a professional MC would certainly not be a bad idea too. Be sure to go over all the significant events with them and be clear about certain details or moments on your wedding day you would need your MC to focus on.
Mingle with the people.
Family and friends are part of what makes any wedding special and meaningful. On your wedding day, every interaction with them is going to mean so much. Thus, whenever possible, do your best to make your friends and family appreciated.
This goes beyond all the speeches, dances, and other similar occasions you have planned for them. This simply means being human, checking on them, and catching up with them. In some cases, what they say in a passing and genuine conversation can mean much more than speech.
Cherish the moment.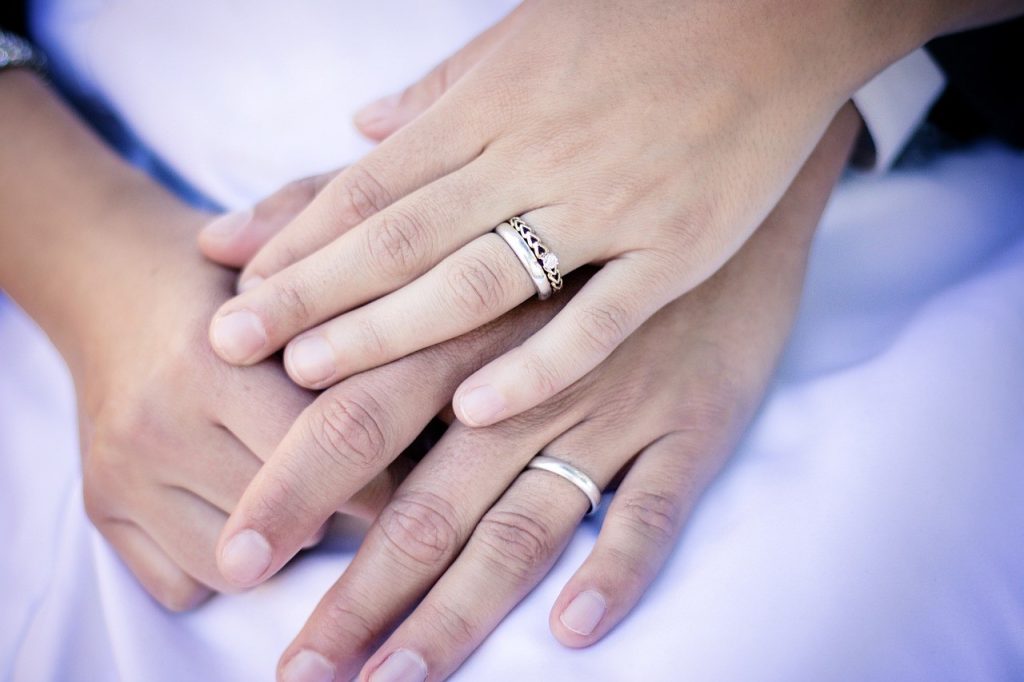 Above everything else, the best way to make your wedding unique and unforgettable is to cherish every moment with all your loved ones. Appreciate all the little things in your wedding, from your partner's smile to all the lovely conversations with your friends and family throughout your special day.
Never forget: This is a once-in-a-lifetime moment. Even if preparations don't go exactly as planned or mishaps come up, always strive to appreciate the moment and savor even the finest details of this tremendously important day.
Final Thoughts
When the dust settles and everyone goes home, your wedding should ultimately be about the meaning of your love. This doesn't just mean the love you have for your partner, but the love you have for all your friends and family. This love is the source of what makes this day so meaningful.
With that in mind, to truly make your wedding unique and unforgettable, always source all the aspects of your wedding from that love and from the meanings attached to that love. Personally written invitation cards, customized vows, family wedding traditions, and all other details mentioned, serve to let that love bloom.
Always remember: The most special weddings are the weddings you tailor to capture that love.