Music and dancing are two of the most entertaining and memorable aspects of any wedding. However, not every couple wants to incorporate such aspects into their wedding. They have reasons to do so but fear their reception will be dull or forgettable.
However, that is just a myth — your reception can be just as amazing and unforgettable without dancing. Below are 20 ideas, including alternative forms of entertainment and classic games, that can keep your guests engaged and energized without dancing.
How to Have an Unforgettable Wedding Without Dancing: Ideas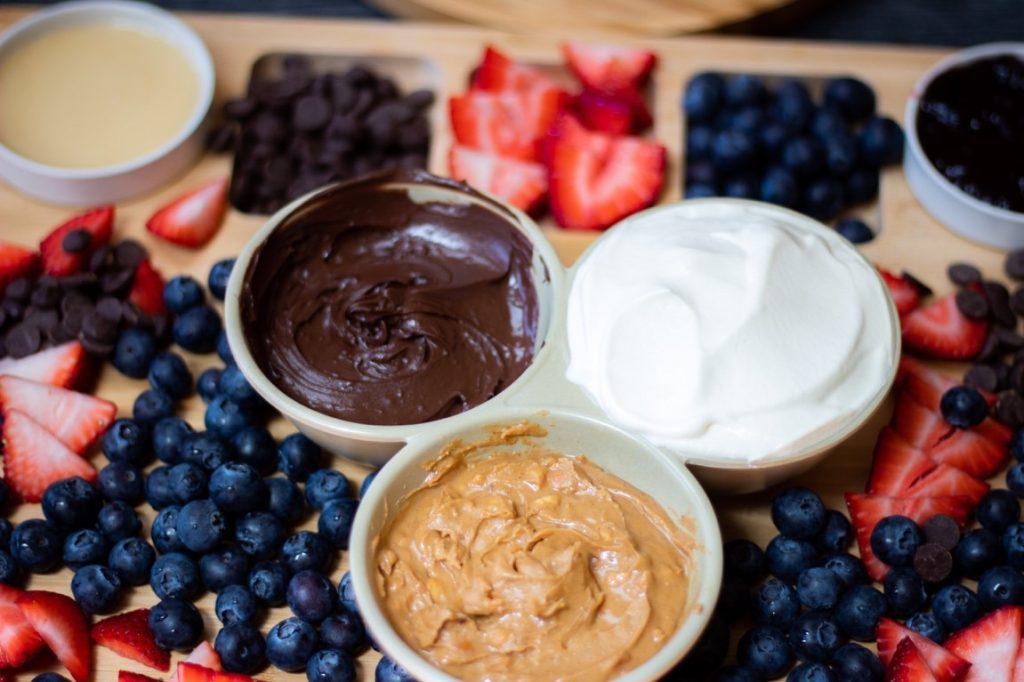 1. Set Up Make-Your-Own-Food Stations
Food stations are an efficient way to save money on your wedding. You can choose a general theme, dish, or drink, then provide all the ingredients and tools necessary. Your guests can get the amount of food they need, tailored precisely to how they like it.
Conveniently, do-it-yourself food stations are also a practical alternative for guests who do not want to dance. They essentially have all-night-long access to food, drinks, and dessert. They can keep themselves occupied by eating and socializing with other people.
Here are some food stations you should consider incorporating into your reception:
Taco station
Smores station
Salad bar
Burger bar
Lemonade bar
Popcorn bar
Nachos station
Candy bar
Fondue fountain with candies, marshmallows, etc.
2. Hire a Local Magician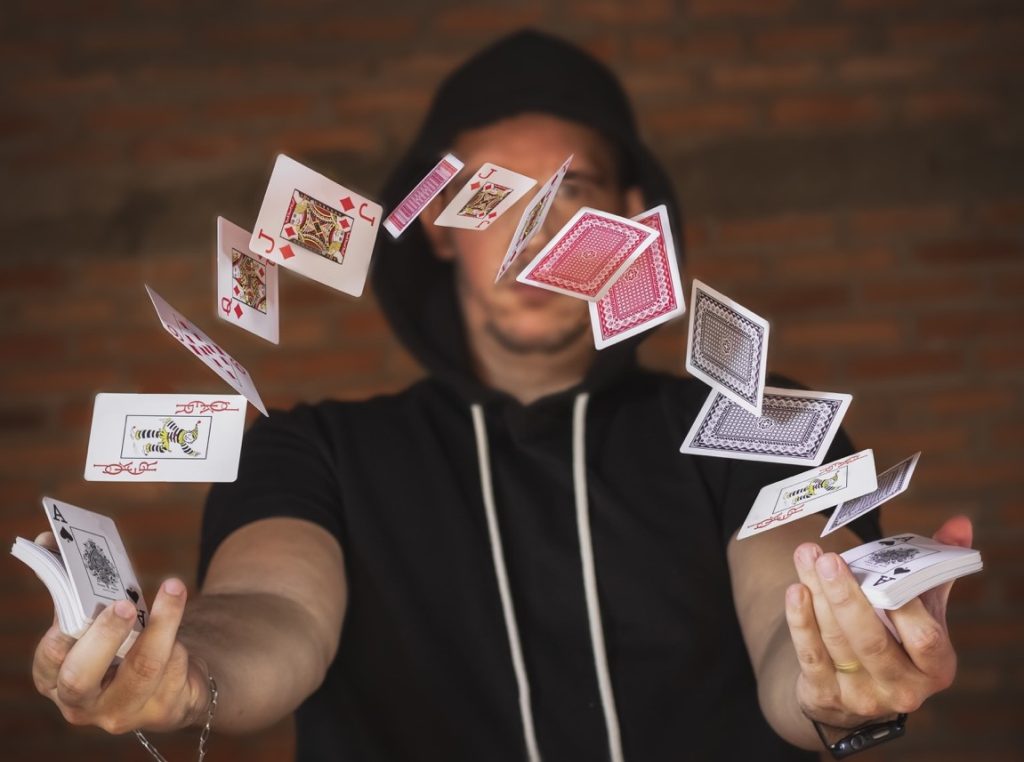 While magicians are not always the first people you think of when planning the entertainment for your wedding, they can be an unforgettable addition to your reception.
For one, a skilled and charming magician can break the ice among guests at one table. They might initially be too shy and awkward, but the magician's tricks can make for a good laugh and even better conversations.
Moreover, wedding receptions are not full of high-energy moments. There can be moments of silence, especially when the newlyweds are performing a solemn and private ceremony. Magicians can effectively prevent your guests from getting bored.
There are plenty of benefits to having a magician at your reception. Furthermore, you can find magicians specifically trained in entertaining wedding guests.
3. Bride and Groom Trivia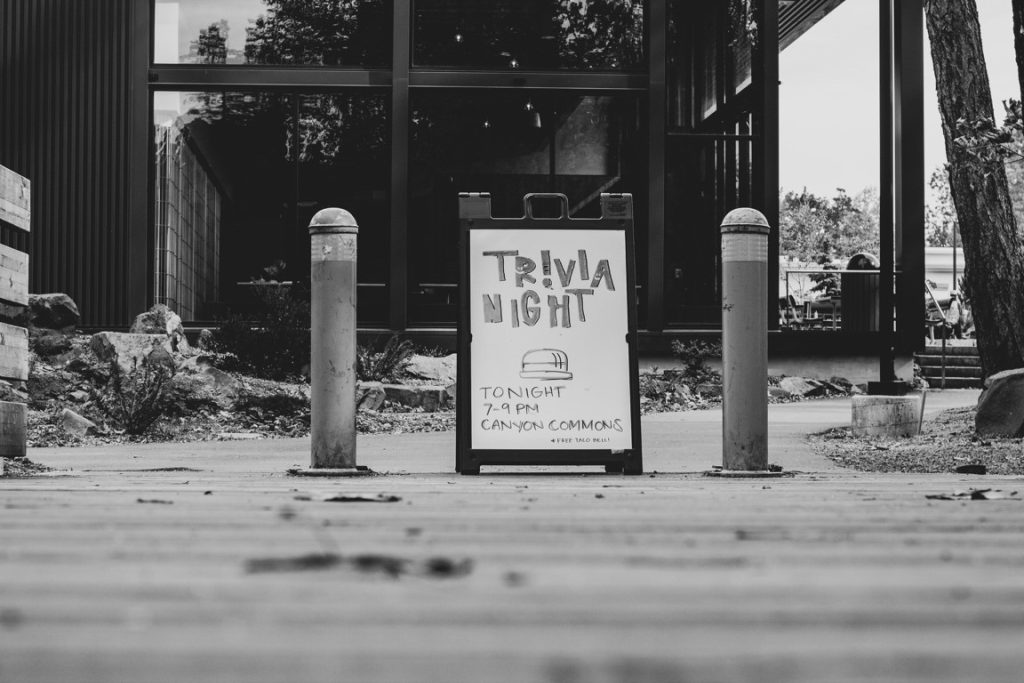 Games are a thrilling alternative to dancing at a wedding. Wedding-related games not only help the guests learn more about the newlyweds, but they can also break the ice among guests.
Bride and groom trivia is an excellent game to play, regardless of whether your wedding will have dancing or not. The questions in this game usually fall under five general categories:
Questions about the bride and groom's relationship
Personal questions about the bride and groom
Questions about the ceremony, reception, or pre-wedding events
This or that questions
Risqué questions
Each question corresponds to a certain number of points, and the player with the most points wins the game. If your guests are highly competitive, expect lots of laughter and banter among them.
4. Go Crazy at the Casino
If your reception takes place in a hotel with a casino — or nearby — consider renting a few tables and dealers. You can choose from your favorites, ask your guests for their preferences, or go with random casino games.
Examples of games include poker, blackjack, craps, roulette, and pool.
However, this alternative to dancing at a wedding is risky: You or your guests can lose a lot of money in a short time. Remind everyone not to be too hasty or rash with their decisions. Be prepared to pull someone away from the table if they have already spent too much.
5. Traditional Lawn Games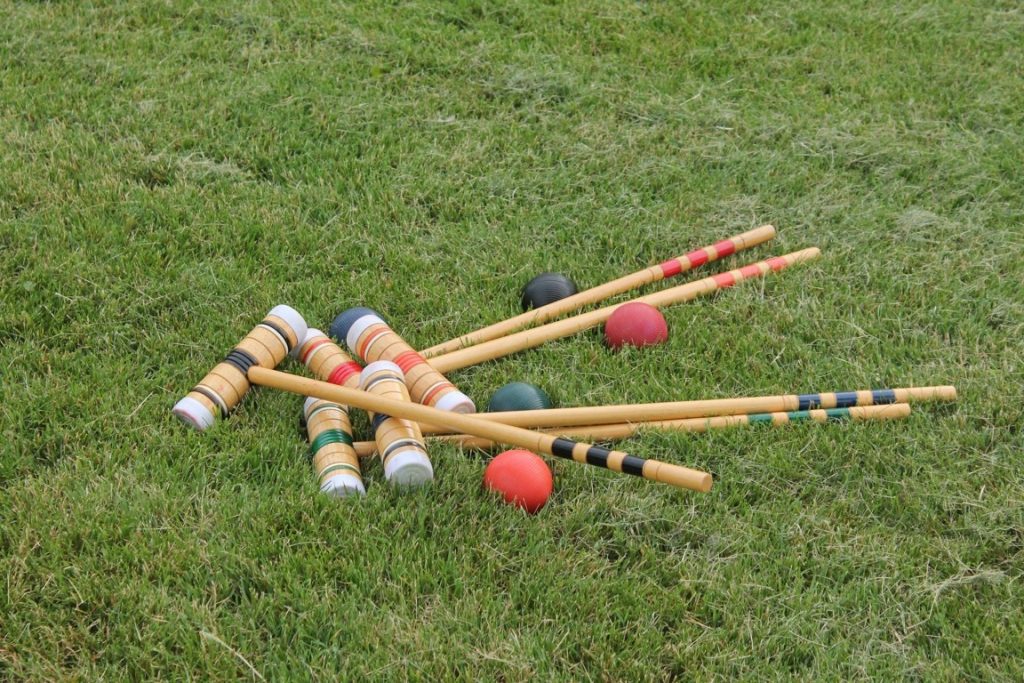 Make use of your reception or outdoor space by providing options for lawn games. The more games you provide, the better; no one will get bored waiting in line as other players or teams battle it out.
Besides lawn games, you can also rent or purchase life-size or adult versions of classic games. Here are some examples of interactive — and competitive — entertainment you can give your guests:
Giant Connect 4
Giant Jenga
Capture the flag
Corn hole
Croquet
Foosball
Paddle racket
Ring toss
Bocce
Lawn darts
Kan-Jam Disc Game
6. Hold a Watch Party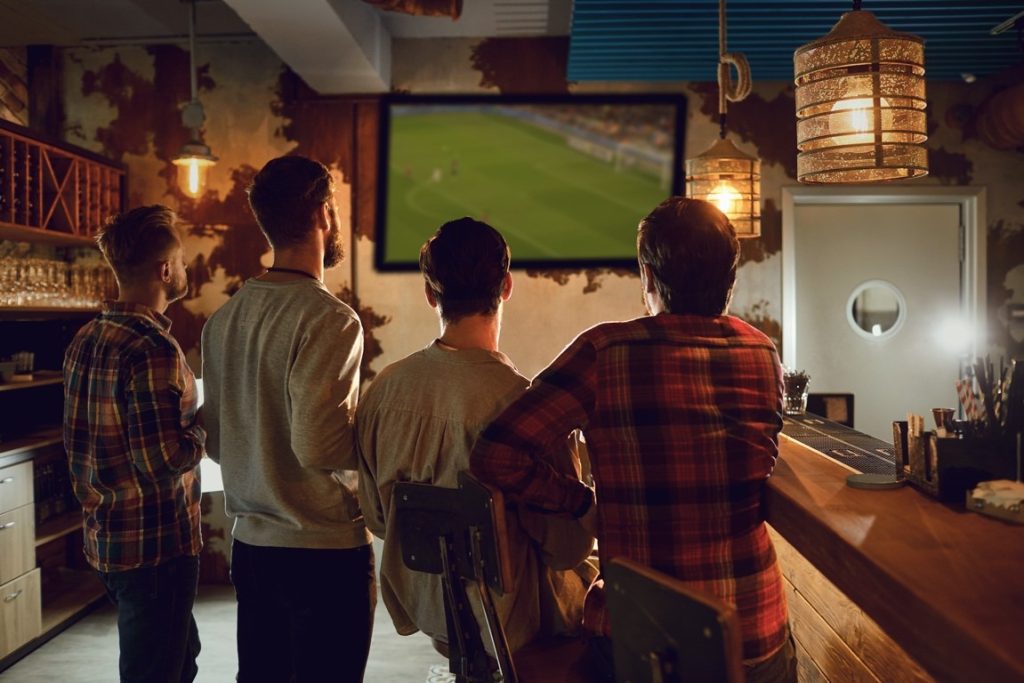 On the rare occasion that your wedding occurs on the same night as a massive event, why not cap the night off with a watch party?
The Olympics, or another major competition, might be happening. If you and most of your guests are sports fans, try setting up a live stream of the event. You can even take bets, cheer for your own teams, and let fans of the winners decide what to do with the losers.
If you and your guests are pageant fans, a watch party for this year's Miss Universe would be an excellent idea.
If you are leaning more toward pop culture, tune in to the Oscars, Emmys, Tonys, or another award show.
You can simply have a favorite movie or series you want other people to know. A watch party at your reception will give you the opportunity to introduce something you love to your loved ones.
7. Hire Some Caricature Artists
A caricature is a drawing wherein a person's physical characteristics are intentionally distorted or exaggerated. However, the person remains identifiable and easy to recognize.
You might see caricature artists somewhere with a lot of people, such as in touristy areas, offering their services. However, you can hire them to come to your wedding and draw your guests.
Caricature artists typically take three to five minutes per drawing. Consider hiring two to three artists to avoid long lines if you have a large guest list. Once finished, the product will make for a unique and memorable party favor.
8. Prepare a Line-up of Performances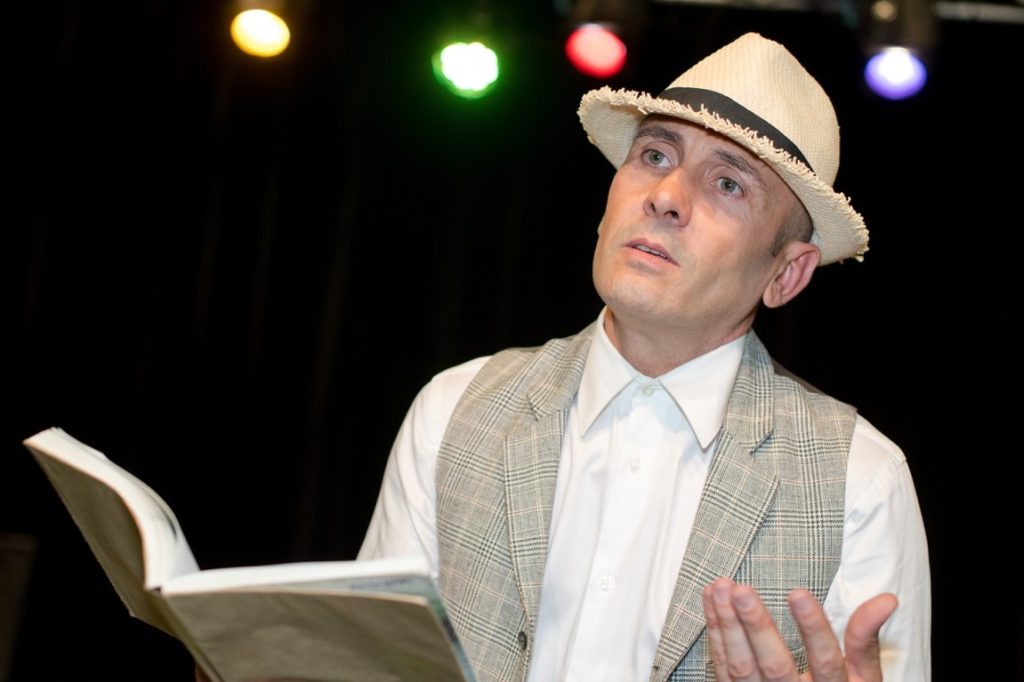 If you have a large family full of talented people, give them the platform to showcase their skills. Letting them perform at your wedding might be the confidence boost they need.
You might have a sister who is an amazing singer. Ask her if she is willing to sing your favorite song.
You might have a brother who is an up-and-coming poet. Ask him if he can compose an original poem for your reception and read it at your reception.
You might have a bunch of adorable nieces and nephews. Ask them — and their parents — if they want to perform a skit, a song, or even an endearing dance number.
Although this idea takes more time and coordination to execute successfully, it will be worth it. The performers will get the recognition they deserve, and you will have a new set of memories to cherish for a lifetime.
9. Wedding Shoe Game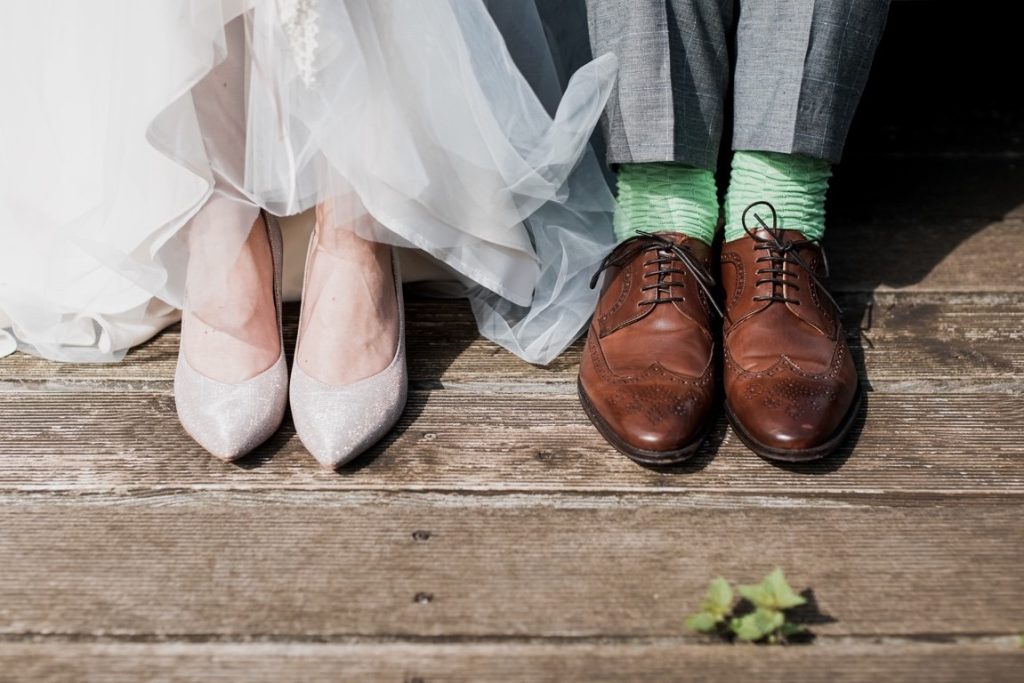 If you want a variation of the bride and groom trivia where the focus is exclusively on the newlyweds, the wedding shoe game is your best bet.
The newlyweds will sit back-to-back at the center of the venue and give each other one of their shoes. The game host can prepare questions beforehand, though they can also accept questions from the guests.
If the bride, groom, or spouse thinks the question pertains to their partner, they will raise the shoe they are holding. Sometimes, the newlyweds will agree with each other; sometimes, they will disagree and banter about their answers.
10. Wine or Beer Tasting
As it is a popular choice nowadays, you may be holding your ceremony and reception at a vineyard. Otherwise, there might be a winery or brewery near your venue. You can partner with them to give your guests a unique wedding experience.
Ask the staff if they would be willing to conduct a tasting of their products at your reception. This arrangement is a win-win for both sides. You and your guests might find your new favorite beverage, and the business will gain more traffic and customers.
11. Karaoke Night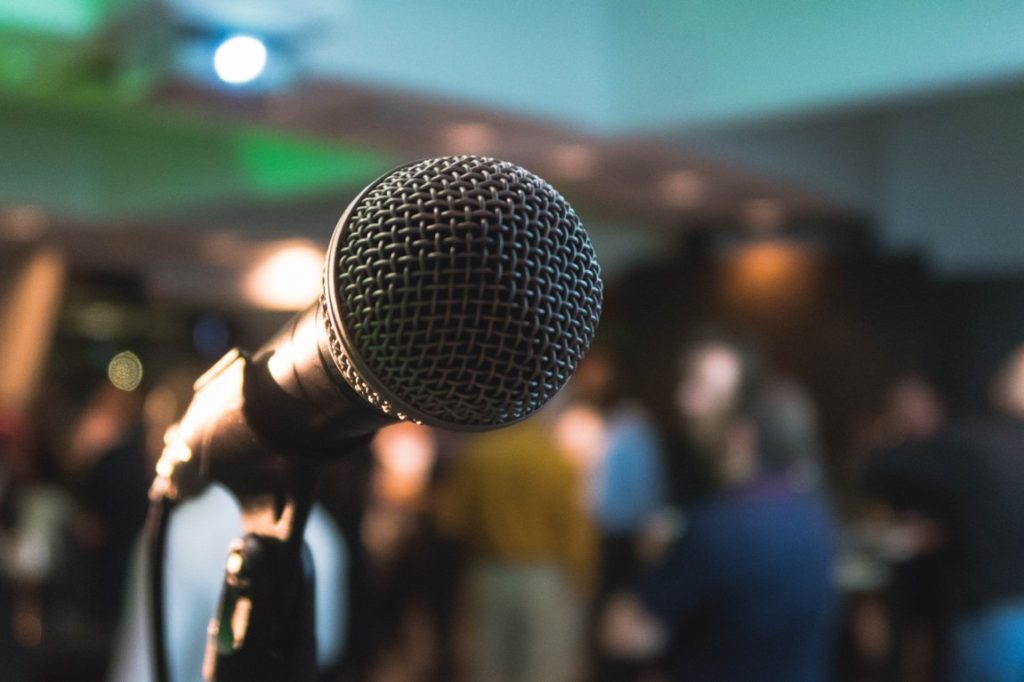 While you and your guests might not be huge dancers, you might have more talent in the singing department. In this case, karaoke might be the perfect alternative for your reception.
Your venue might already have a karaoke machine, or you need to rent one from a different vendor. Regardless, try looking for one with the latest songs. The more music options, the better — everyone from kids and teenagers to adults and seniors can give it a try.
To make karaoke night more exciting, prepare some props the singer can use. Examples include toy instruments like maracas and tambourines or wacky accessories like sunglasses and hats. You can also set aside prizes for whoever receives the highest points from the machine.
12. Photobooths Galore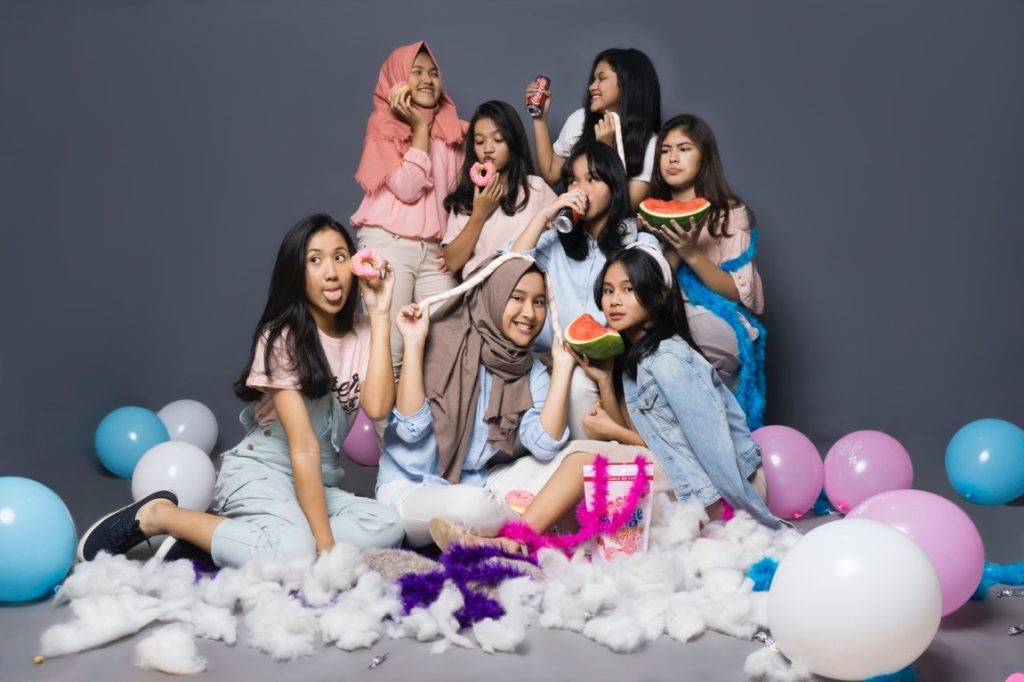 Most weddings already have a photo booth where guests can take pictures. As for a wedding without dancing, you may want to provide a couple more photo booths. Doing so gives people more options, thus reducing the lines and waiting times for every area.
To make this idea more cost-friendly, you can have one photographer at the "main" photo booth. At the other photo booths, you can simply provide a tripod so your guests can still take photos. They can take a selfie instead if they do not want to set it up.
Put various props in each photo booth. Make them look distinct enough that the resulting images all appear different but give them a cohesive theme or concept to follow.
13. Time to Relax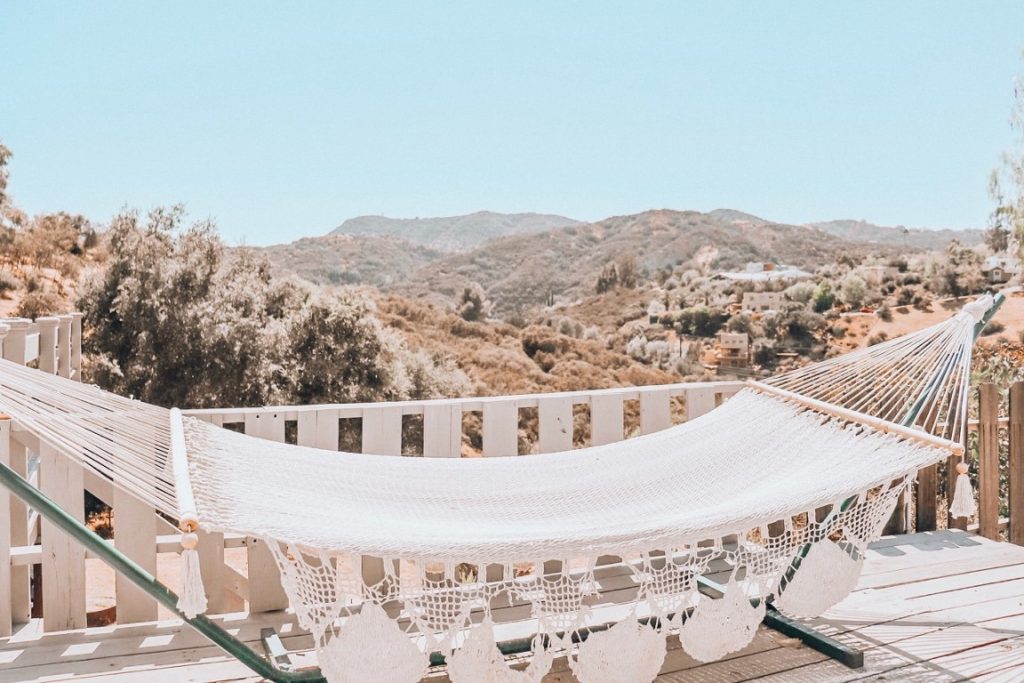 After a long day of happiness and celebrations, your guests might find themselves in one of these two categories: some will have the energy to party all night, while others will want some downtime to process everything that has happened and just relax.
This idea works best when paired with another from this list; give your guest the option to rest before going back to the party or vice versa.
Set up some hammocks, beach chairs, and lounge chairs. Provide some pillows and blankets. Play relaxing music in the background. Place this relaxation area far enough from the party so the noise is not too loud but near enough that they do not feel isolated.
14. Support a Local Business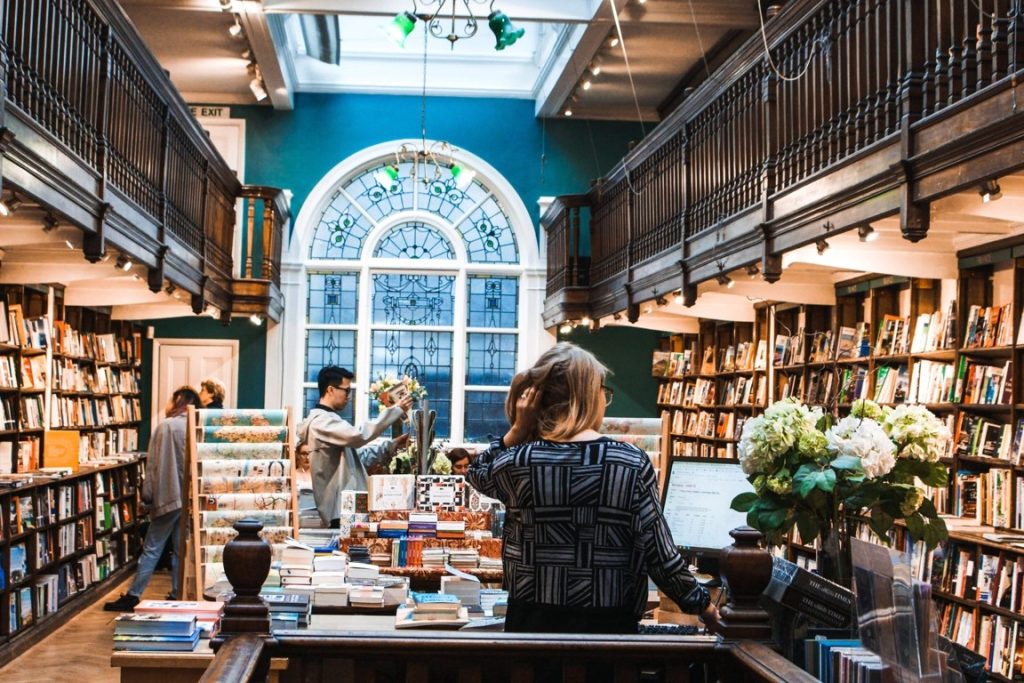 If a winery or brewery is not up your alley, look for other local businesses to support. For instance, there might be a bookstore, apothecary, or specialty store right next to your reception venue.
Before your special day, approach the store owner and inquire about the possibility of opening a tab for your guests. If they agree, bring your guests to their premises after the reception and tell them to get an item — within a specified price range.
The item they grab can function as their wedding party favor. Again, this works in both your and the business's favor. You do not have to prepare the gifts yourself, and the store gains new customers and publicity.
15. Rent Classic Arcade Games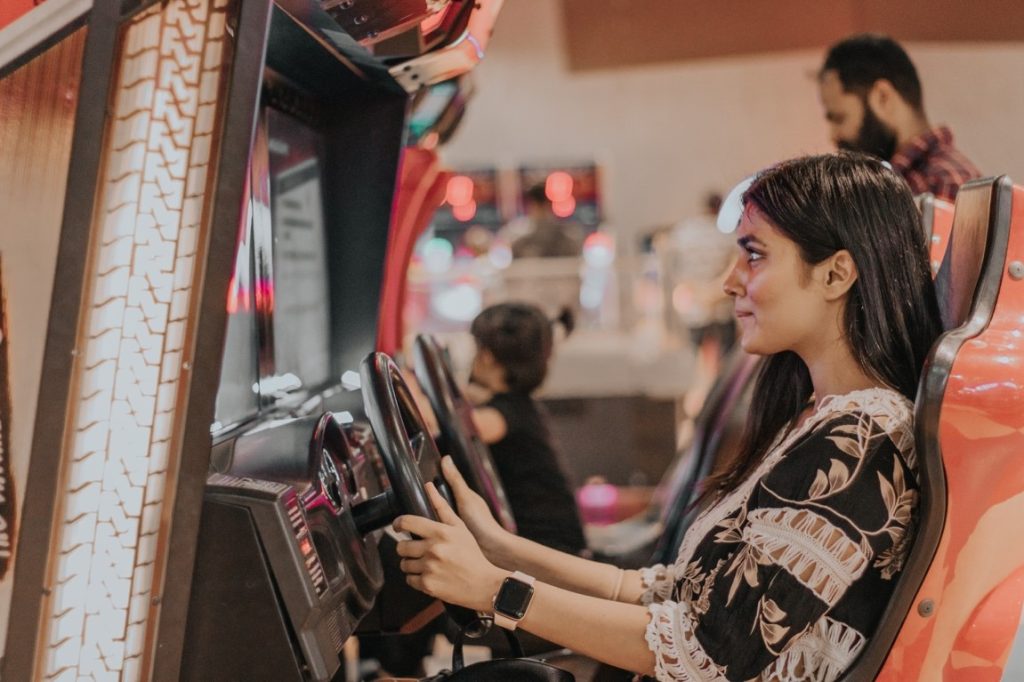 Some couples want to add some nostalgia to their wedding reception. There are plenty of ways to do this, such as being deliberate with your music and decor choices. However, if you want to go all out with the retro theme, consider renting classic arcade games.
Maybe you want to play some Donkey Kong, Pac-Man, Tekken, and whatnot. Maybe you want your guests to experience Dance Dance Revolution, the money booth, or a claw crane machine with unique prizes.
While this idea is fun, it is also one of the pricier alternatives. Consider your wedding budget and your priorities before proceeding.
16. Hire Live Musicians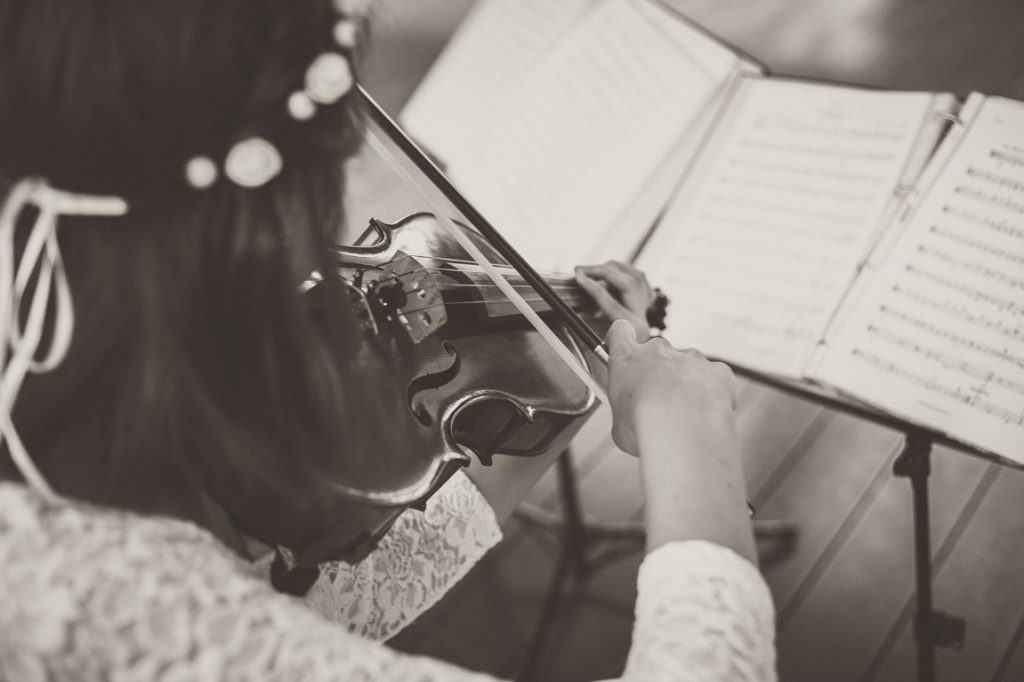 Live musicians are another entertainment option that will keep your guests at the moment. Your choice of the genre will directly impact the vibe of your reception.
If you want a solemn atmosphere, classical musicians are your best bet. Hire a group that consists of pianists, violinists, and other string instruments, and let them play Beethoven, Vivaldi, and other artists' opus.
If you want a chill, relaxed vibe, consider looking for a jazz musician. They can serenade everyone in the room with their smooth voice and charm.
17. Classic Card and Board Games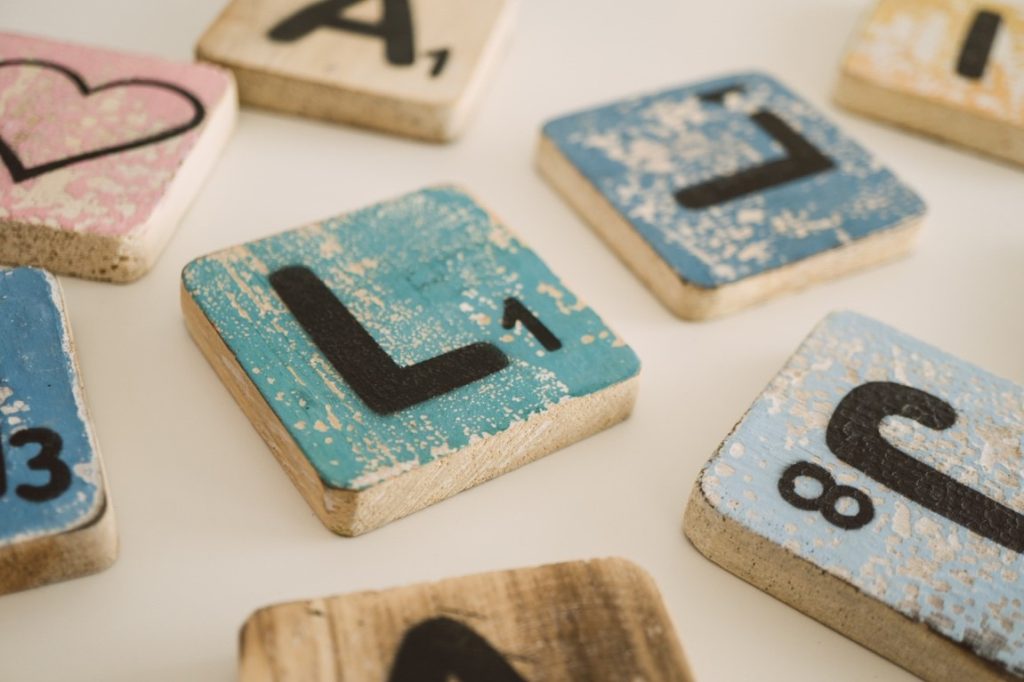 Your guests might not be huge fans of having to move around for more active games, especially if the dress code for your reception is formal. A great compromise in this situation would be to give them cards and board games.
Provide each table with a set of card games and board games. Examples include Monopoly, four-player chess, a classic deck of cards, Scrabble, and more.
As these games are universally well-loved, you do not have to explain the mechanics in depth. Odds are they already know — they can even create new rules to make the game more fun.
18. Fashion Show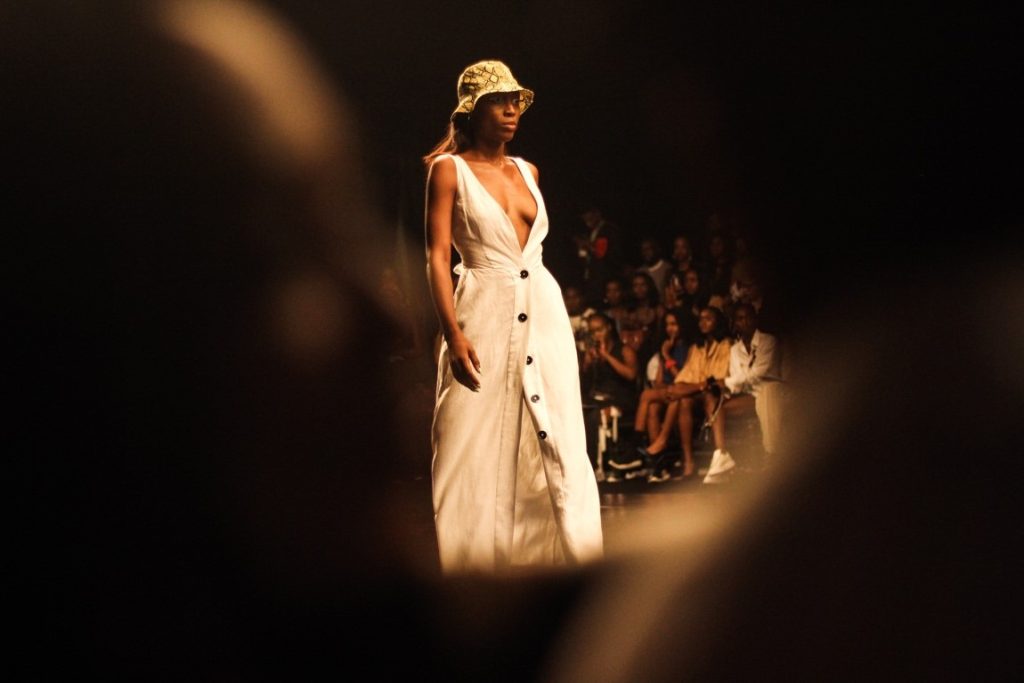 Your guests might not want to dance, but that does not necessarily mean they do not want to share the spotlight for a moment. Organize a fashion show for your best-dressed and most confident guests.
You can approach them sometime during the reception and ask them if they want to participate. Give the final list of names to the emcee, along with details such as your relationship with the guest, so they energetically facilitate the mini-event.
You can even add a question-and-answer portion to make the event pageant-like. Likewise, you can give various prizes, such as "Best Dressed" or "Best Smile."
19. Go Swimming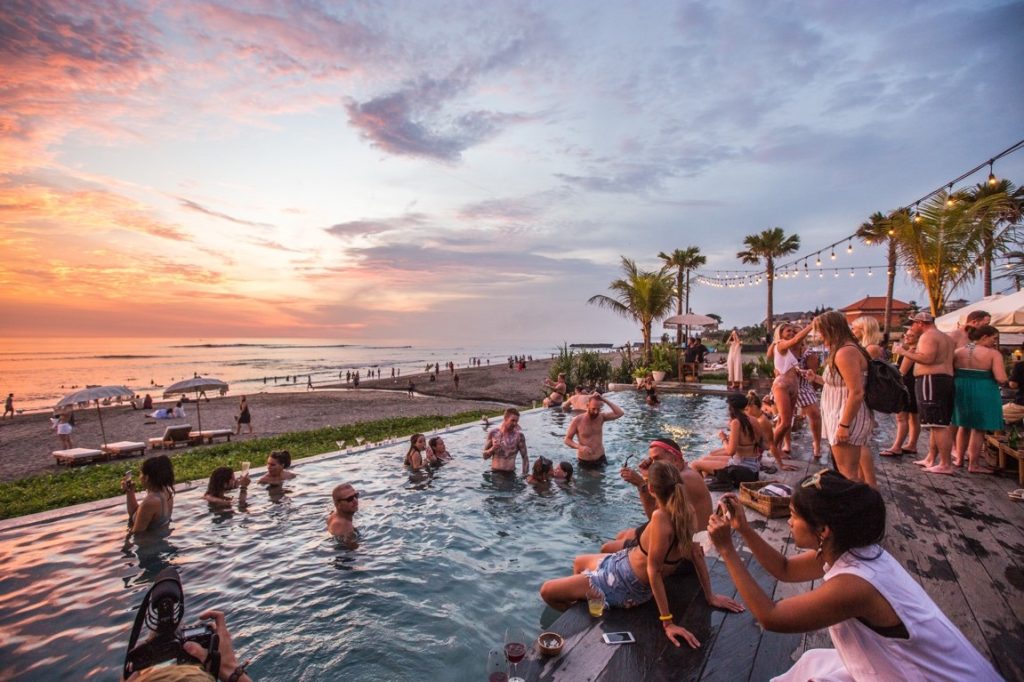 If your wedding venue is near a body of water or has facilities for swimming, take advantage of it by letting your guests have fun in the water.
You can provide inflatables, beach balls, an open bar for refreshing drinks, and a fun playlist to energize everyone. Make sure there are a lot of seating options for the guests who simply want to lounge and sunbathe.
Remember to inform your guests ahead of time that there will be a pool or a chance to swim in the ocean. Include this information in your invitation. This way, your guests can bring appropriate swimwear and sunscreen.
20. Stations for Drinking Games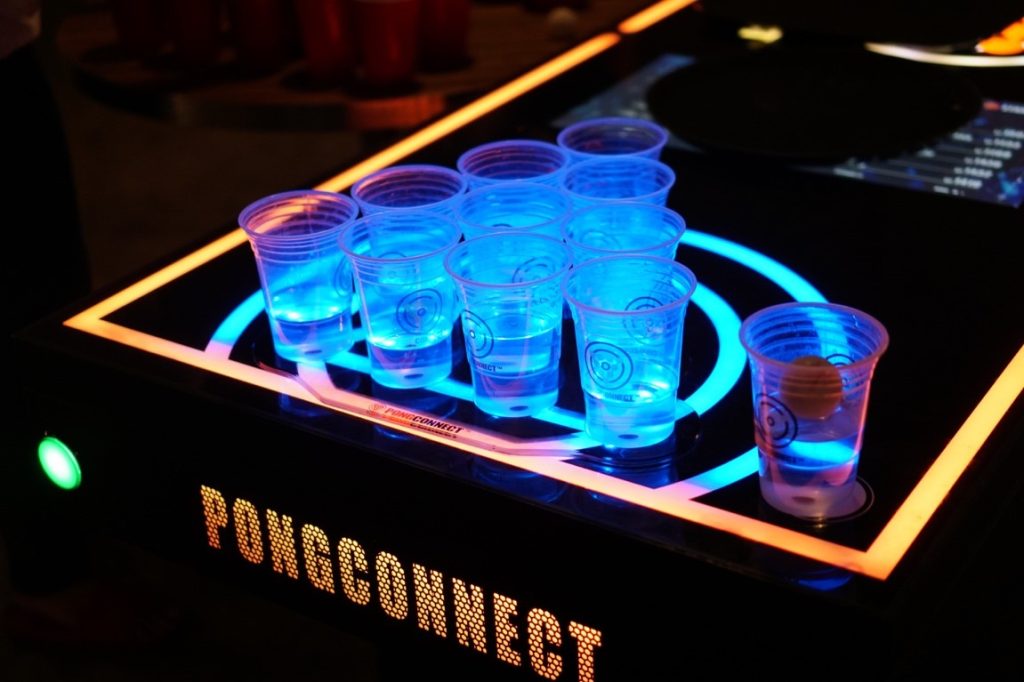 Drinking games are an iconic part of many wedding-related events, such as bachelorette parties and bridal showers. You can set up stations for drinking games as an alternative — or complement — to a dance floor at your wedding.
For instance, you can dedicate one long table to a game of beer pong. You can also host a small risqué game such as Dirty Minds or Tipsy Tower. Card and board games, such as Sotally Tober, Pass Out, and Drop It are fun options.
These stations are ideal for your guests who are wilder and more energetic than the rest of the crowd. Your college friends and coworkers can explore such options, while your relatives and acquaintances can stick to more family-friendly alternatives.
Other Fun Alternatives to Dancing At Your Wedding
Host a Silent Disco
DIY Craft Stations
Aerial Performers
Escape Room Experience
Guided Meditation Session
Cultural Dance Performances
Poetry Reading
Outdoor Movie Night
Group Yoga Class
Organize a Scavenger Hunt
Themed Costume Party
Interactive Art Installation
Virtual Reality Gaming Zone
Have a Talent Show
S'mores Bar
Group Painting Class
Hire a Hypnotist
DIY Flower Crown Workshop
Balloon Artist
Create a DIY Lip Sync Battle
Rent a Bounce House or Obstacle Course
Set Up a Dessert Decorating Station
Hire a Henna Artist
Dance Instruction Class
Puppet Show for Kids
Organize a Cooking Demonstration
Animal Encounter or Petting Zoo
Host a Tea Tasting
Set Up a Drive-in Movie Theater
Hire a Celebrity Impersonator
Organize a Silent Auction
Offer a Guided Stargazing Experience
Set Up a Virtual Reality Travel Experience
Rent a Mini Golf Course
Host a "Paint Your Partner" Session
Final Thoughts
There are plenty of reasons couples choose to have a wedding without dancing. They might want to lessen the amount of time they spend under the spotlight. They might not feel comfortable with their moves. Ultimately, they might simply not like dancing.
Any reason you may have for opting to have a no-dancing reception is valid. With the right idea, your guests will still have a magical time at your reception.