Planning and executing a wedding is a massive responsibility. Several vendors are often necessary to guarantee that every aspect is overseen. While you may already have a planner, decorator, and florist, you may be asking yourself if you also need a master of ceremonies.
The master of ceremonies in weddings, sometimes simply referred to as the emcee, functions as the event's host. They will ensure that everything is in the right place at the right time.
Listed below are ten duties of a master of ceremonies in weddings, which will help you determine if you need one for your big day. Some crucial tips regarding emcees are also provided.
Duties and Responsibilities of a Master of Ceremonies in Weddings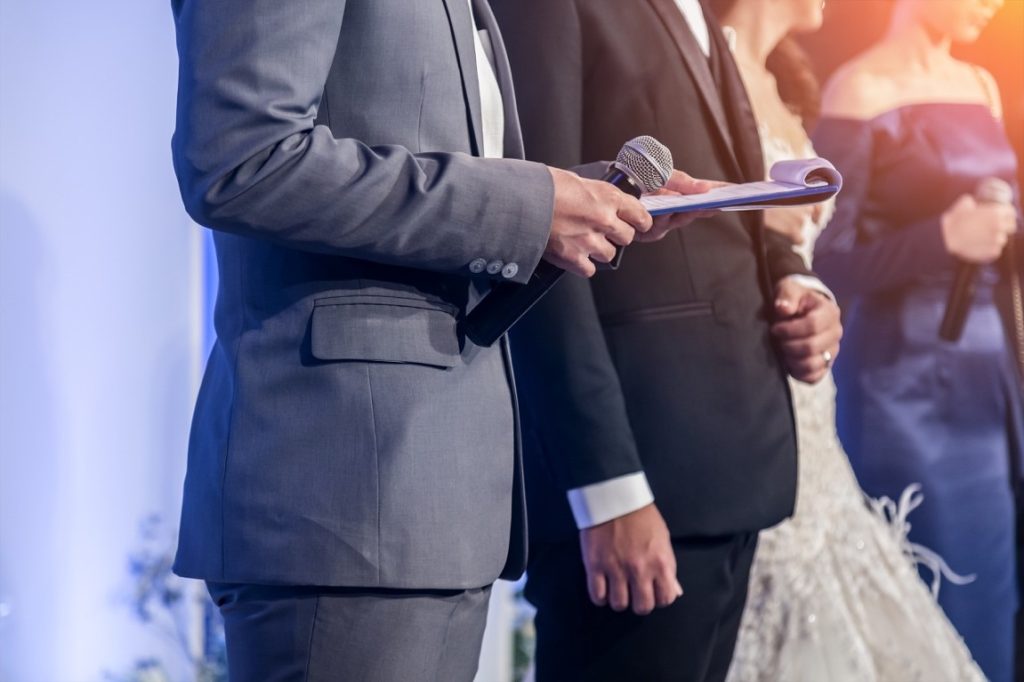 1. They inform the guests about what is happening.
With the help of their wedding planner, the couple spends months perfecting their wedding timeline. They choose what games to play, when to allow their guests to give speeches, and which traditions to include in the itinerary.
One of the primary duties of a master of ceremonies is to ensure that the guests know what is happening. When it is time to make toasts, the emcee must announce it to the crowd. When the couple's nieces and nephews have prepared a performance, the emcee must introduce them.
2. They make sure every item in the itinerary happens.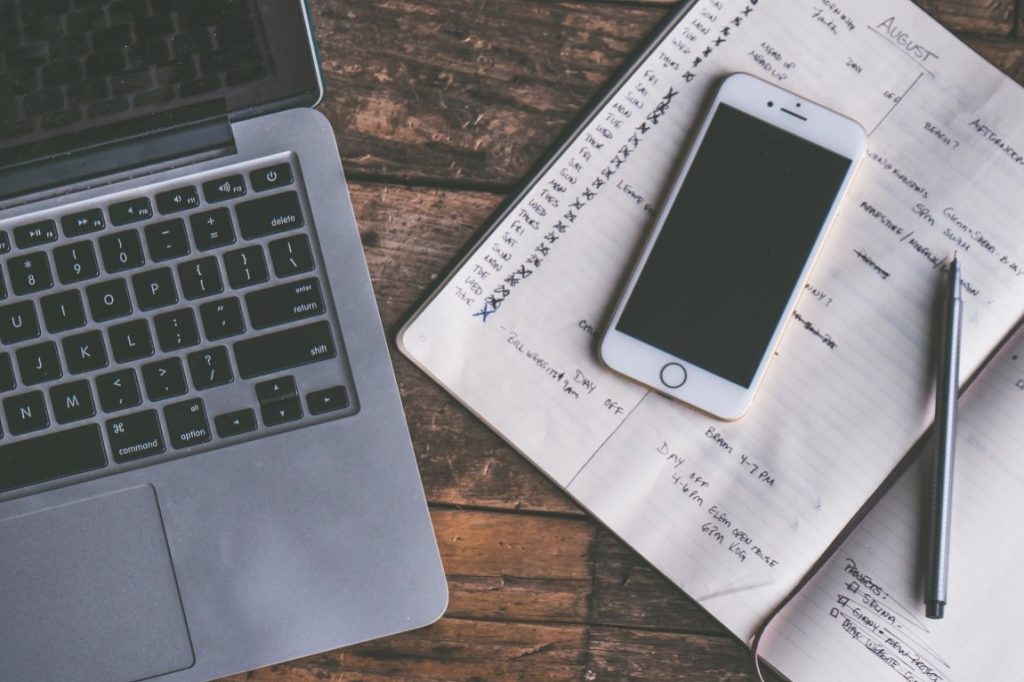 It is one thing to have the ideal timeline prepared, but it is another to execute everything you have planned. The master of ceremonies has a copy of the timeline, and it is their task to ensure that it is followed.
Without a master of ceremonies, you might spend more time on one part of your reception. For instance, you might have too much fun playing bride and groom trivia that there is no time left for the cake-cutting tradition.
The purpose of a timeline is to guarantee that whatever you want to happen in your reception happens. Without an emcee, there are two possibilities: you may have to pay the venue for extensions, or you may need to skip an item or two.
3. They make sure the night flows smoothly.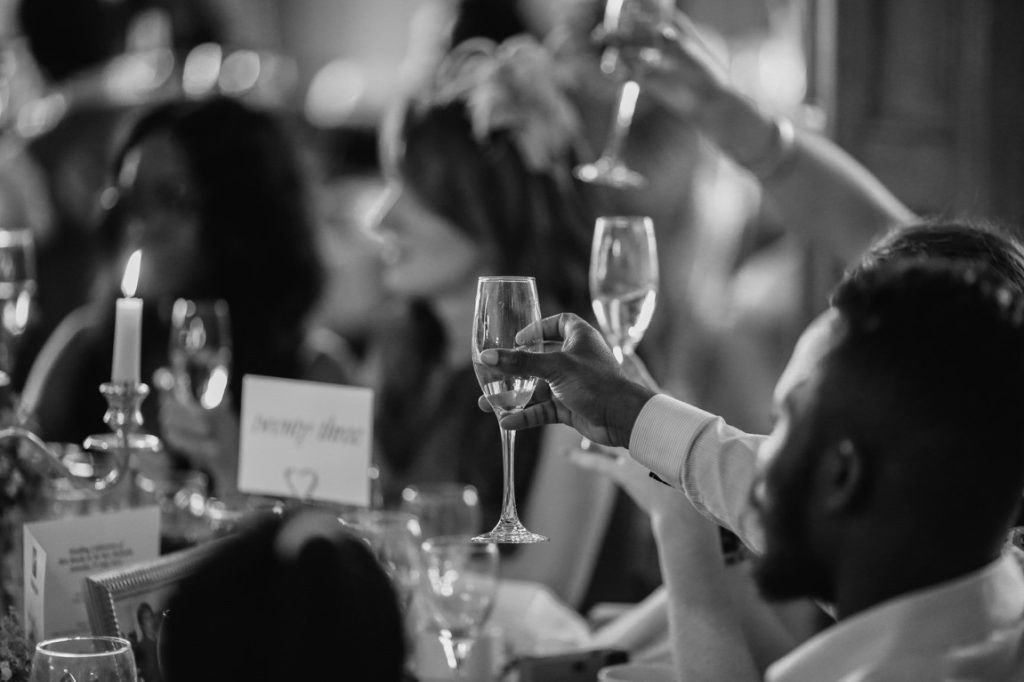 Your timeline might have an ordered list of things you want to do, but you might have no idea how to transition from one activity to the next. Hastily moving from one part of the reception to another might confuse your guests.
A master of ceremonies will provide smooth and logical transitions. They can prepare short spiels to allow your guests to calm down after a thrilling game or pay attention to a cultural rite.
These transitions are not only verbal but also logistical. An emcee will work with the wedding coordinator and venue staff to ensure the equipment for the next activity is ready. For instance, they will ask the servers to pour champagne for the guests before prompting them to clink their glasses.
4. They will get your guests engaged.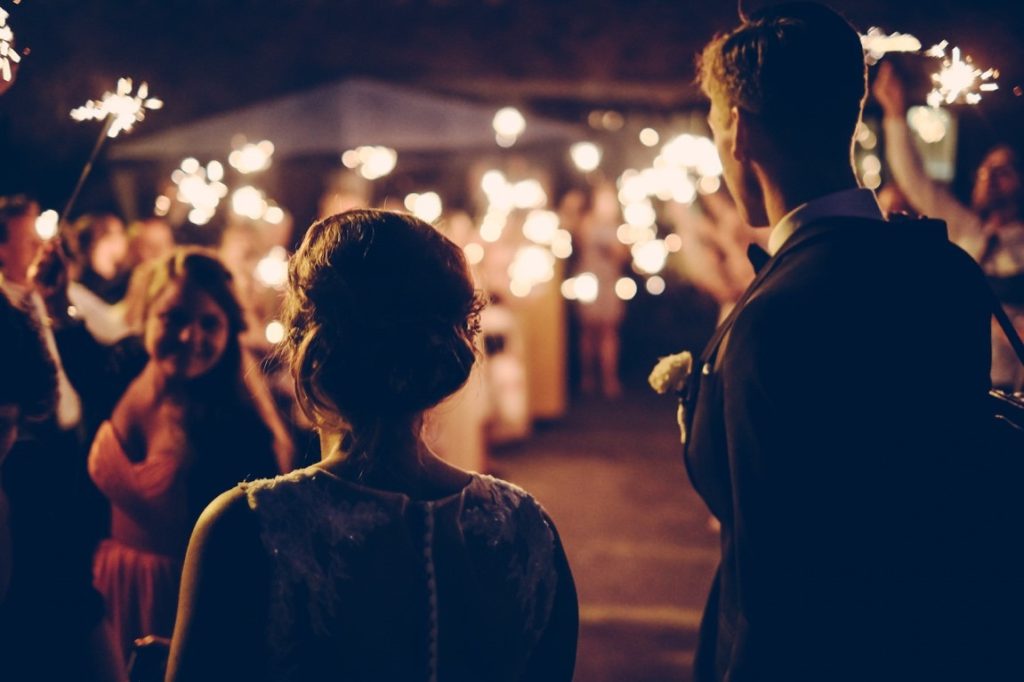 Wanting their guests to have fun is one reason many couples hire a master of ceremonies. An excellent emcee can make your guests feel excited, sentimental, or solemn, depending on what is appropriate for the situation.
A master of ceremonies can also interact with guests throughout the reception. The emcee can ask how they feel, what they think of certain parts of the night, and so on. Emcees are effective icebreakers because they get everyone talking, even the introverted guests.
During specific rituals, emcees can also lead the guests toward the proper reactions. Cheering might be appropriate after the newlyweds' first dance, but it might be tactless after a relative's speech.
5. They will explain the mechanics of games.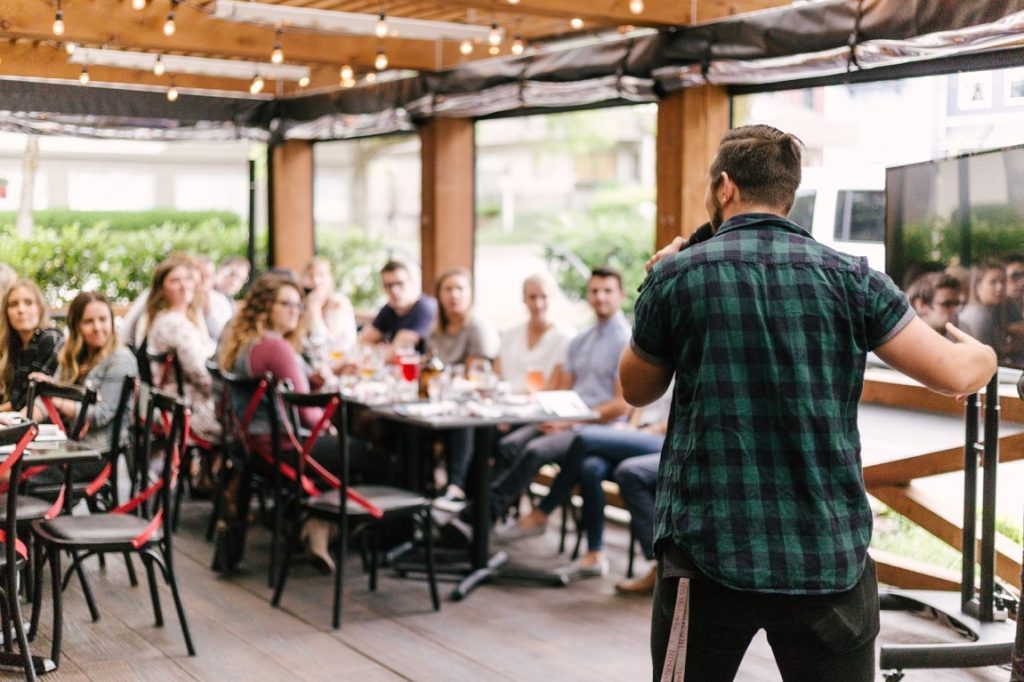 Couples sometimes overlook this specific responsibility of a master of ceremonies at weddings, but it is significant.
Some games, such as musical chairs, scavenger hunts, and "what's in your purse," are well-known enough that they do not need a thorough explanation of their mechanics. However, other games may need clear instructions.
Regardless, let the master of ceremonies explain the mechanics of each game. Guests might need a refresher to play the game properly. Likewise, they can answer any question that might arise during the rounds.
6. They will give specific instructions to each guest or group of guests.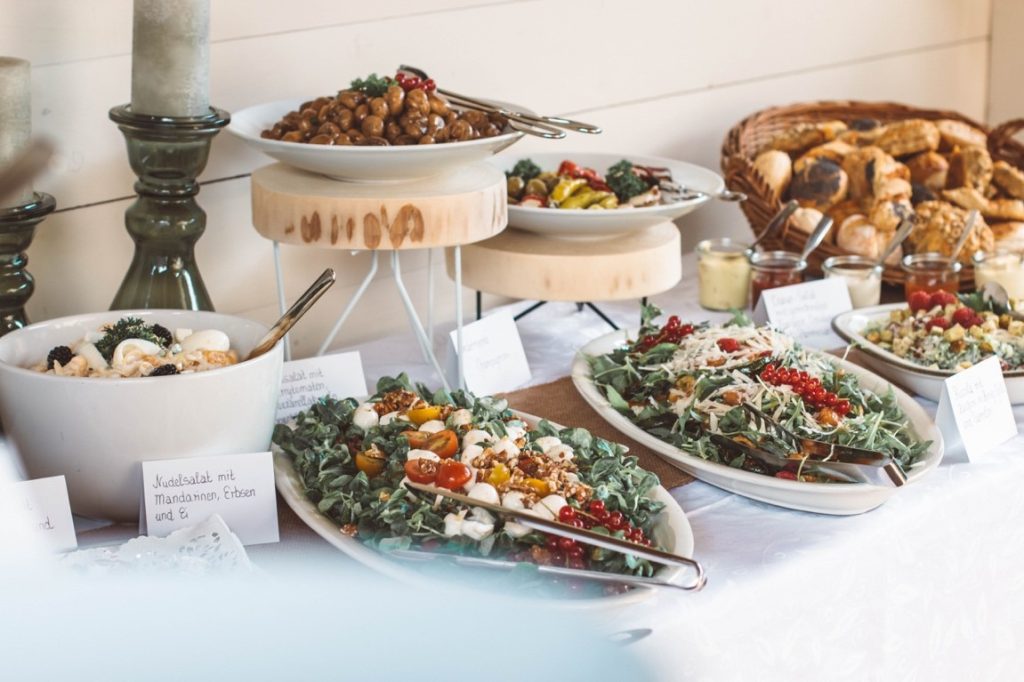 At many weddings, each table has the opportunity to take photos with the newlyweds. The master of ceremonies will facilitate the order in which they pose with the couple. Often, this order corresponds to the table's number.
After the photography session, the guests will start to eat. Guests may need to line up depending on how you decide to serve the wedding food; this is true for buffet-style dinners. Regardless, let your master of ceremonies streamline your guests toward their meals.
The emcee must remind the guests to sign the guestbook if the couple prepared one. They can direct the guests to where the book is.
Furthermore, the master of ceremonies at weddings also tells the guests what else is available. If there is a photo booth, the emcee can point it out. If the open bar has started serving drinks, the emcee can encourage guests — of legal age — to get their fill.
7. They will introduce the wedding party upon their arrival at the reception.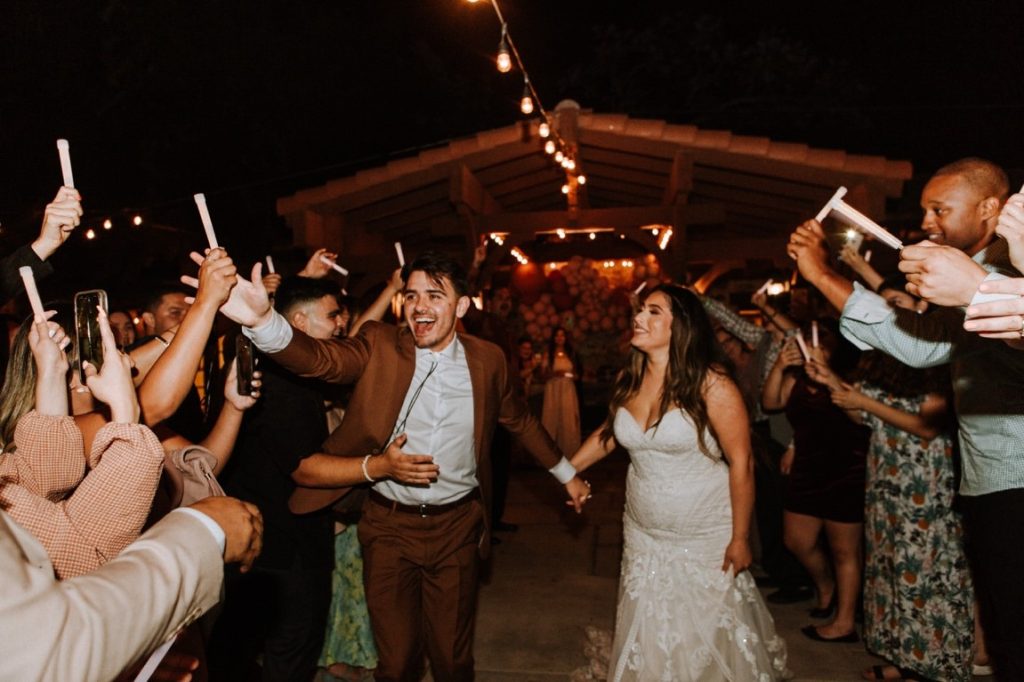 Wedding party introductions typically mark the start of the wedding reception. In this part of the reception, the emcee has a significant responsibility. They say each person's name, roles, relationships to the couple, and other pertinent details.
A splendid emcee is even more important if the wedding party has a themed or gimmicky entrance. As mentioned above, emcees get your guests immersed in the happenings. Without a superb emcee, a couple's effort toward a memorable introduction might fall flat.
8. They serve as a pathway of communication.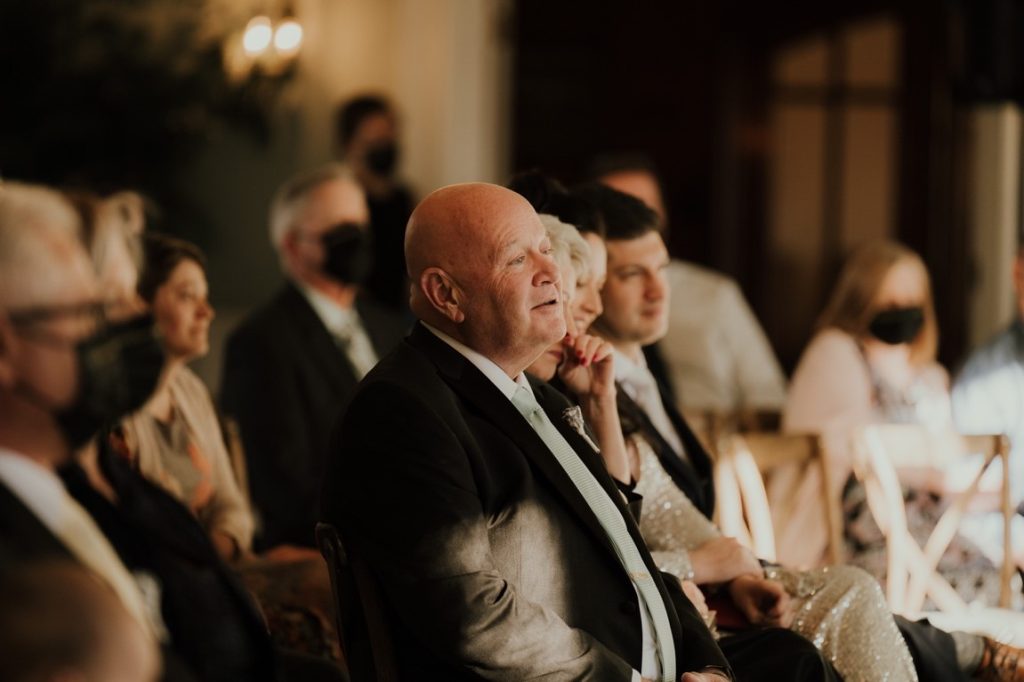 In most cases, the newlyweds' table is separate from the rest of the guests. Thus, communication between them is limited. If a guest wants to say something to the couple, they can tell the emcee, who relays the information.
Oppositely, if the couple wants to make an announcement, they can inform the master of ceremonies. The emcee shares the statement with the crowd.
The master of ceremonies also serves as the intermediary between the vendors and the rest of the attendees. For instance, if a guest has a song request, the emcee can forward the message to the DJ. Oppositely, they can also inform the guests about a vendor's request or instructions.
9. They can answer any question.
In the same vein, emcees must answer any question from the guests or bridal party. Event-related inquiries include where a particular table is, when it will be time to eat, and so on.
The inquiries may also be unrelated to the reception. Examples include the location of the restrooms, exits, plans in case of emergencies, and so on.
10. They can explain the house rules if there are any.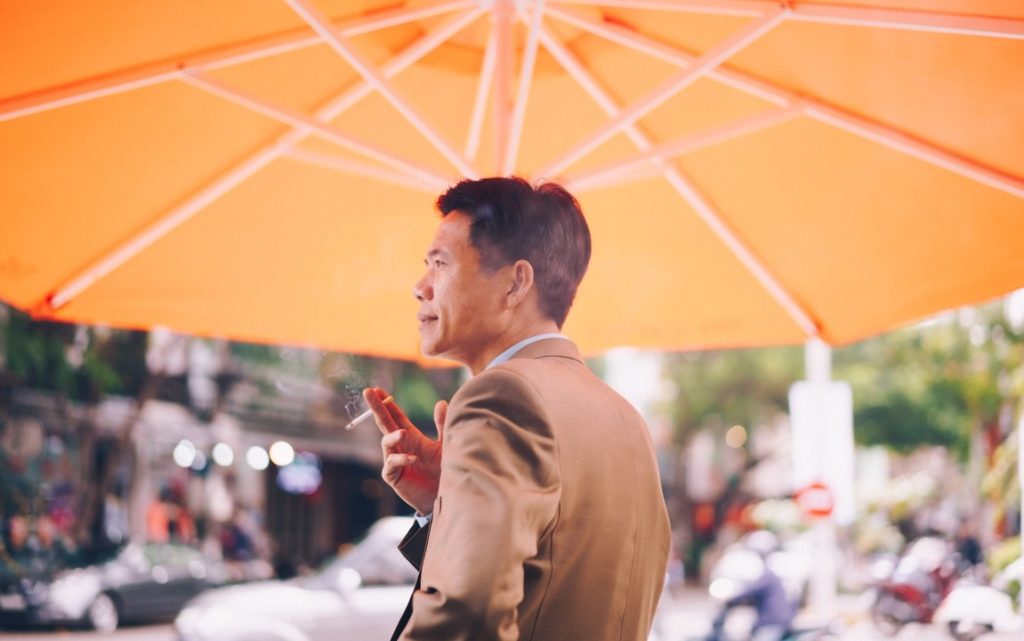 As in any event and venue, there are rules to maintain cleanliness and order. The emcee is responsible for letting the guests know about restrictions.
For example, some venues prohibit smoking and vaping. The emcee can tell the guests to keep their cigarettes for now or direct them to a designated smoking area.
If guests should not go to specific parts of the venue, inform them. However, there should also be blockages or markers that state which areas should not be accessed. These additions are necessary, mainly if you did not limit the kids at your reception.
The emcee can also encourage the guests to post on social media using the couple's official wedding hashtag. Moreover, the emcee must remind the guests to mute their phones.
Tips Regarding the Master of Ceremonies in Weddings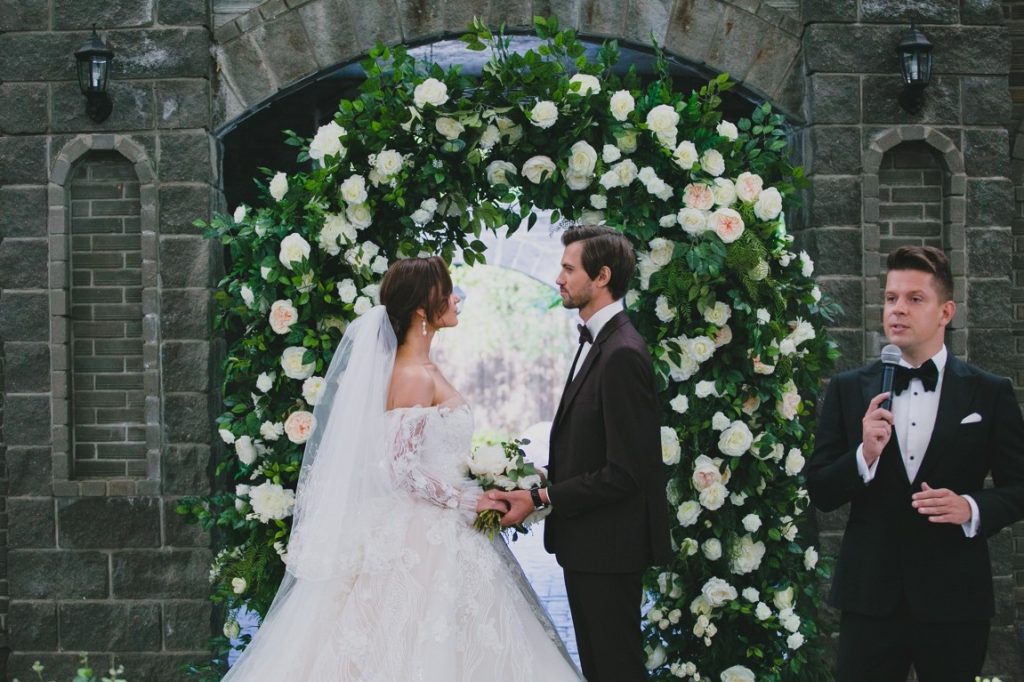 Choosing the Right Master of Ceremonies
Not everyone can be a master of ceremonies at weddings; the role requires several characteristics. Here are some traits you should look out for when picking an emcee:
They are an extrovert or at least ambiverts.
They have a well-rounded and pleasant voice.
They have an amusing sense of humor.
They must be able to "read the room" and change their strategy depending on the guests' reactions.
They are confident.
They are charismatic.
They have leadership traits, enabling them to guide the guests along the timeline.
They have a likable personality.
They are organized.
They work well under pressure.
The master of ceremonies can be any gender. If a woman prefers it, she can use the term "mistress of ceremonies." If a non-binary person is uncomfortable with the name, they can use "announcer," "host," "presenter," or a term of their choice.
Experience is not the be-all and end-all. If you know your best man or maid of honor has the abovementioned characteristics, you can ask them to emcee the event. If you think a friend or a relative fits the bill, ask them if they would like to be the host.
You can also hire a professional emcee. You may have attended another event whose emcee impressed you. Contact them and set up a meeting. If possible, ask them for a sample of their work; they can provide videos and testimonials, or you can give them a short script that they will read.
If you think your wedding officiant is capable, you can also ask them to be the emcee of your reception.
Some venues have an in-house emcee. If you opt for one, they will be knowledgeable about the venue's layout. Otherwise, you can search online or ask your wedding planner for recommendations. Alternatively, you can ask your wedding DJ if they can double as an emcee.
Provide the Emcee with Everything They Need — and More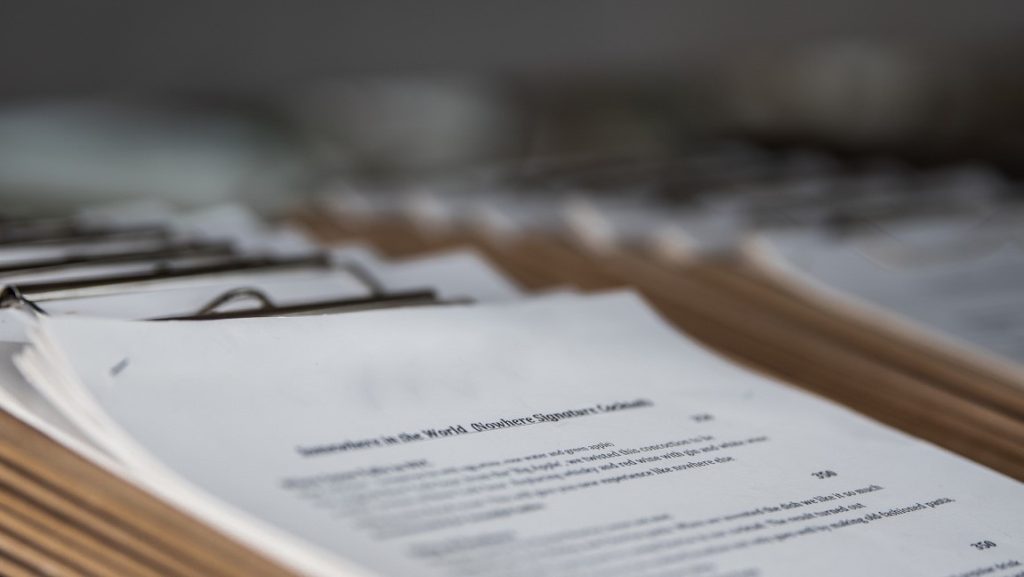 Firstly, ensure that your sound system works properly. Let the emcee test the microphone, judge the venue's acoustics, and adjust the settings accordingly.
Give them a copy of the timeline with as many details as possible. Indicate who will make speeches in what order, including name pronunciations, pronouns, and other important information. The same goes for the wedding party introductions.
If you have preferences regarding their delivery, inform them as early as you can. You may want them to be straight to the point or have some humor. Establish personal boundaries and, if necessary, for your guests.
If you hire a professional emcee, include them in the headcount for the caterers. Give them plenty of water and some snacks. Likewise, give them an area to get ready in — though this does not have to be a room.
Introduce the emcee to other pertinent people, such as your planner, coordinator, maid of honor, and best man. If possible, invite them to the rehearsal dinner. Let them know to whom they can reach out in various situations.
This list of things a master of ceremonies in weddings need is not exhaustive. To make sure that you are not missing anything, ask the emcee. They can tell you what else they must have.
Look at What Services They Offer
Professional masters of ceremonies in weddings are like other wedding vendors — they have a list of services they offer their clients. Some will only include hosting, but some may provide personalized scripts, their own song lists, sound equipment, additional languages, and so on.
Ask to See Their Script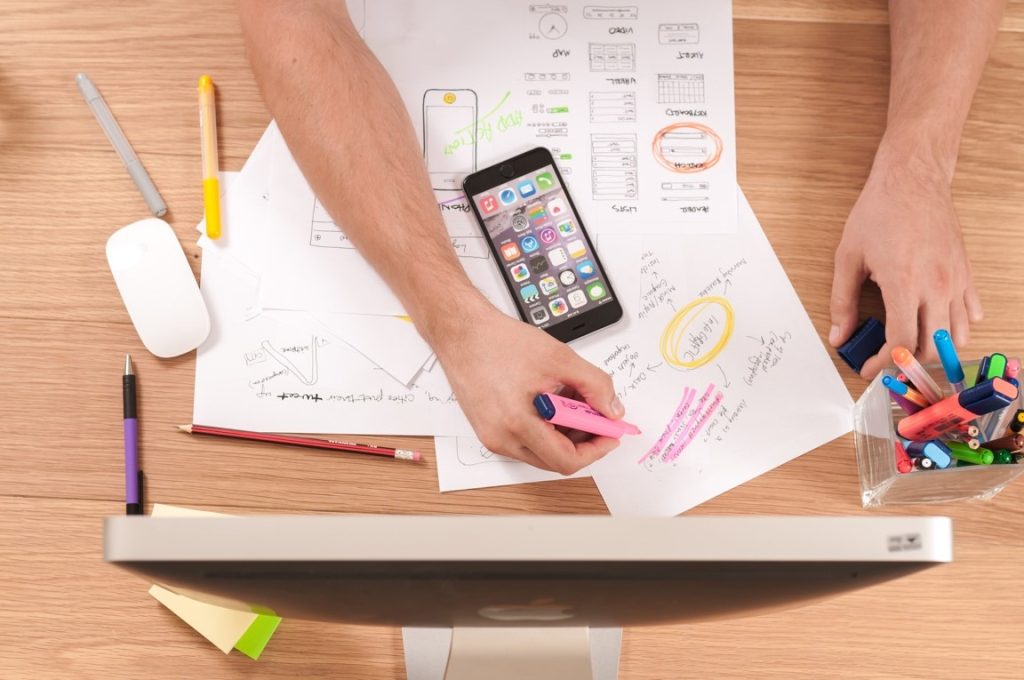 If you want to feel completely comfortable with how your emcee will host your reception, ask them if you can check their script. You can review their jokes, check the clarity of their statements, and see if anything feels out of place. If necessary, give them points for revision.
Some couples prefer having the emcee's script be a surprise. In that case, ask someone from the bridal party to read through the script. Chances are they also know what would be appropriate and inappropriate for your guests.
Inviting your emcee to the rehearsal dinner is another effective way to review their script. You can watch for awkward pauses, dead air, flat jokes, and other issues. Talk to them at the end of the night, and let them know of any changes you deem necessary.
Compensating Your Emcee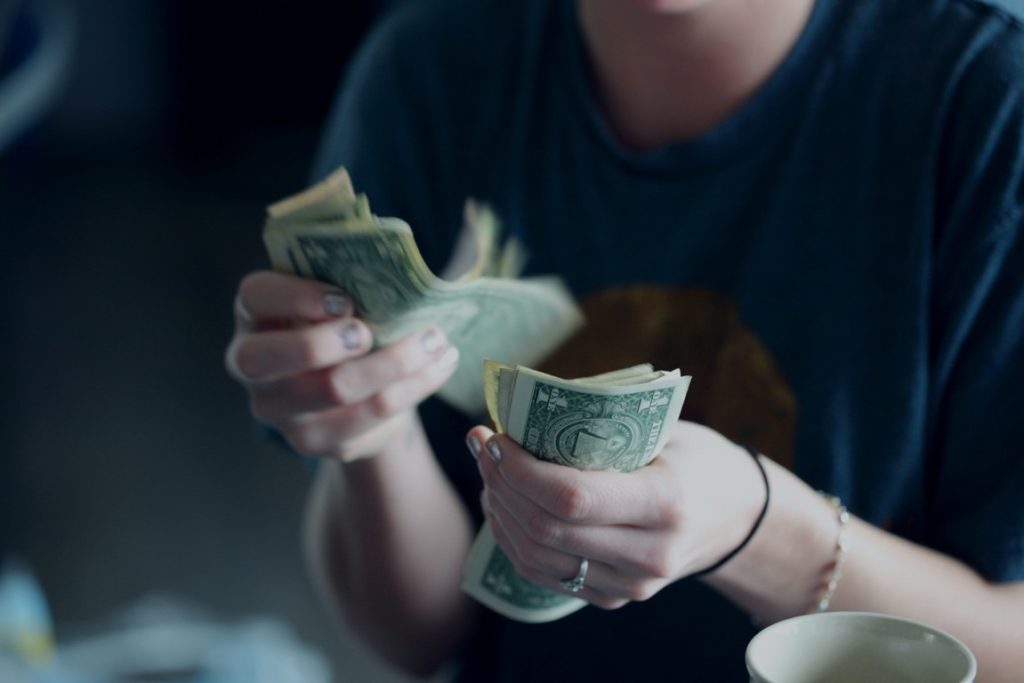 If your emcee is a close friend or relative, they are probably not expecting monetary payment. However, you should still give them money, a gift, or a thank-you card to show appreciation.
On average, a master of ceremonies in weddings will cost around $1,800 for a 4-hour reception. Remember, you are not only paying for their hosting skills; you are also compensating for their research, writing, rehearsals, appointments, setup, and more.
If your DJ will double as an emcee, expect to pay at least $2,000 for their services. The price fluctuates depending on several factors, such as the area, duration, and other inclusions in their packages.