For a couple, their marriage will be one of the most significant and life-changing events in their life. Many prefer to hold elaborate and large weddings, but many also opt for an intimate ceremony with just a few guests. They may even decide to elope, which is in and of itself just as special and unforgettable of an experience as any other wedding ceremony.
Destination elopements, such as private beaches, national parks, and foreign countries, will provide a new and unforgettable experience. Elopements can be a day-long affair or something as simple as a ceremony in a rented Airbnb. For a truly unique experience, hot air balloon and helicopter elopements are also available.
Elopements take considerably less work to execute than a wedding. With that said, there are tips to take into consideration as you plan your elopement.
Unforgettable Wedding Elopement Ideas
1. Destination Elopement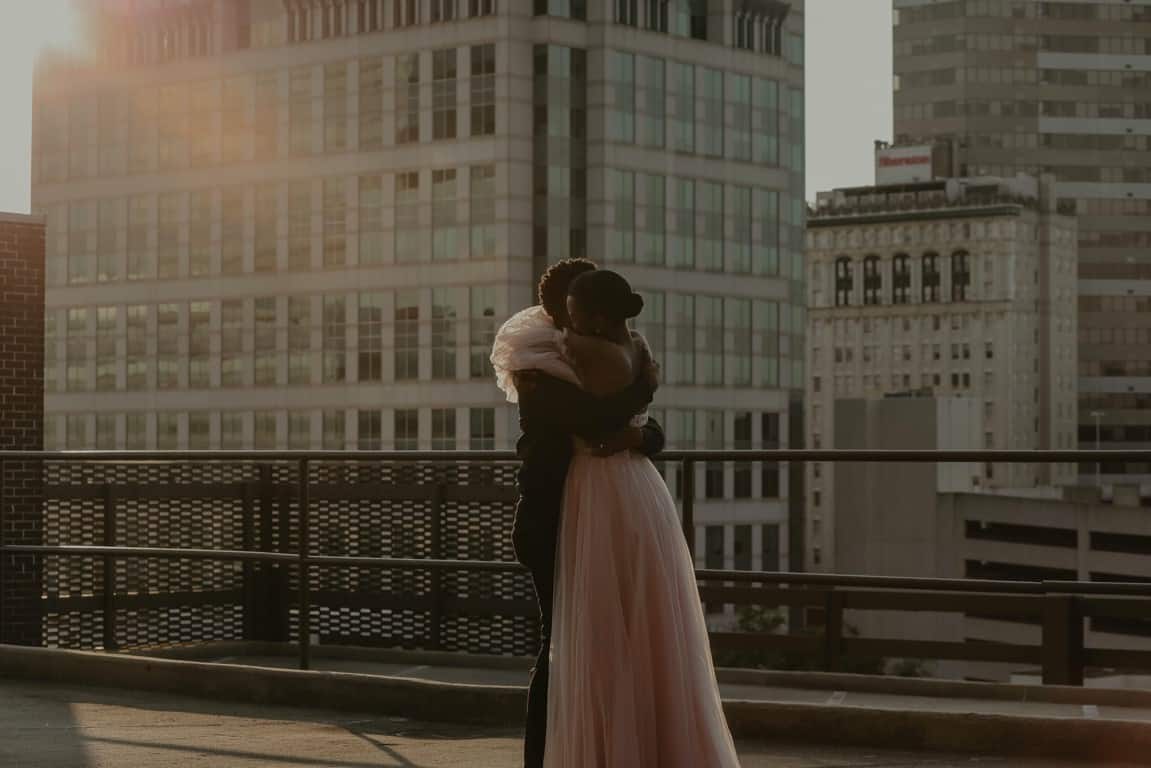 Destination elopements are popular — typically, couples choose a place that holds a significant meaning in their relationship and have their elopement there. This can be the spot where they met, where they became an official couple, where they got engaged, or simply their favorite landmark.
While some couples hold their elopement at their home state, some opt to travel to a different state for their special day.
Some of the most popular states to elope in the US are:
California
Hawaii
Montana
Colorado
Oregon
These states have a lot to offer in terms of jaw-dropping and intimate areas to hold an elopement. However, each state has its unique beauty that is worth looking into. As such, it is up to the couple's preference as to where they will elope.
A common destination for elopements is the wilderness. Other destinations include city halls, amusement parks, nearby mountains, and rivers, and so on.
2. Private Beach Elopement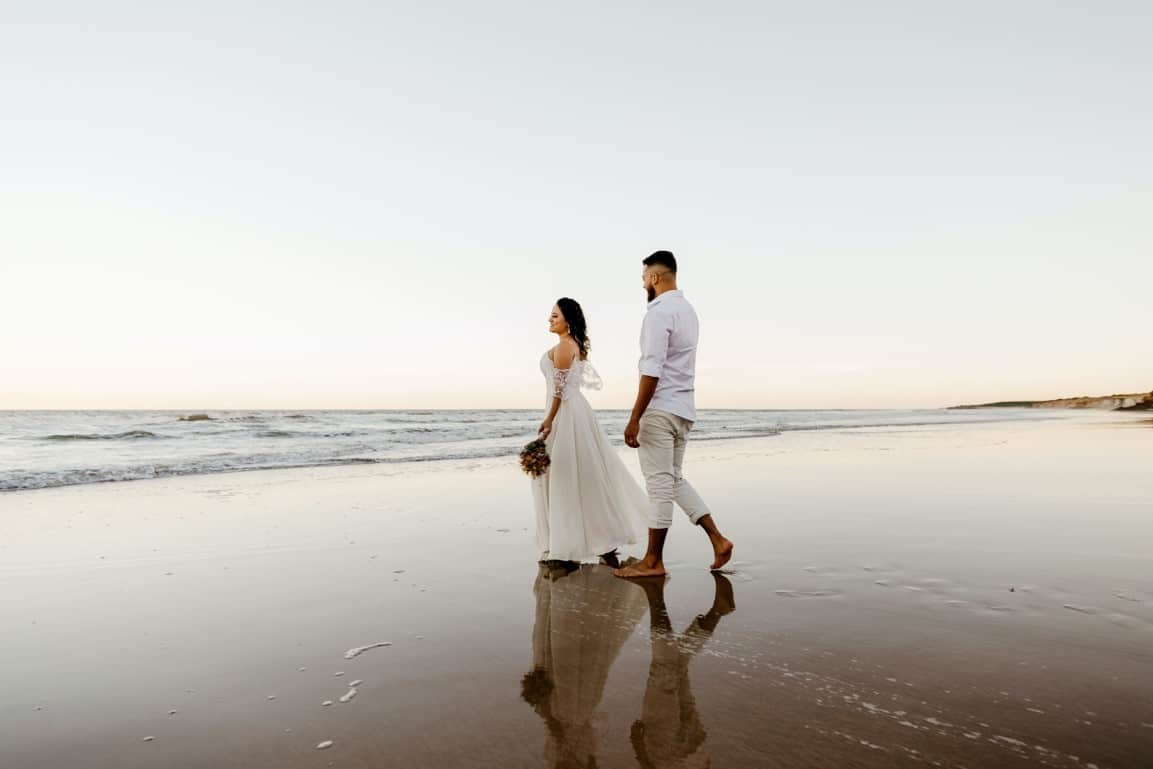 Another great wedding elopement idea is private beach elopement. This is a type of destination elopement wherein the couple will hold their ceremony on a private beach. The ocean makes for a scenic and romantic background and is perfect for couples who love the sea and aquatic activities.
3. National Park Elopement
National parks are gaining traction as elopement destinations due to the beauty of nature. This can make your wedding photos stand out. This is ideal for couples who love nature and find enjoyment in outdoor activities. Although planning for a national park elopement may take more work than other ideas, everything will be worth it once you hold your ceremony with the beauty of nature as your backdrop.
Additionally, national parks provide services and packages to make your stay even more exciting. They may allow hiking, kayaking, camping, and other activities immersed in nature. Some of the most popular national parks for weddings and elopements include:
Acadia National Park, Maine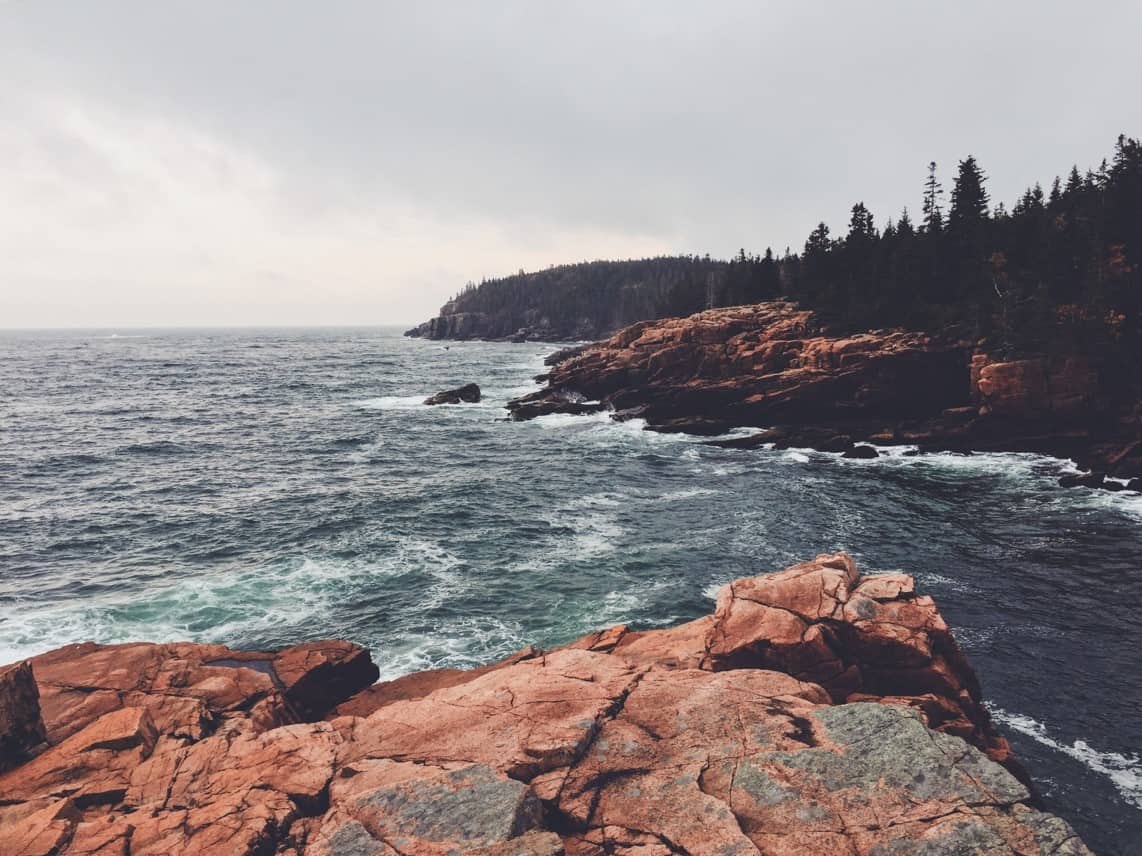 From the peaks, you can access a beautiful view of the nearby coastline. On Cadillac Mountain, the highest peak along the Atlantic Coast, you and your partner can watch the magnificent sunrise to start your day. You may also hike and bike through the park's carriage roads. Local delicacies such as Maine crab cakes, seafood chowder, and lobster stew are available at the Jordan Pond House.
Arches National Park, Utah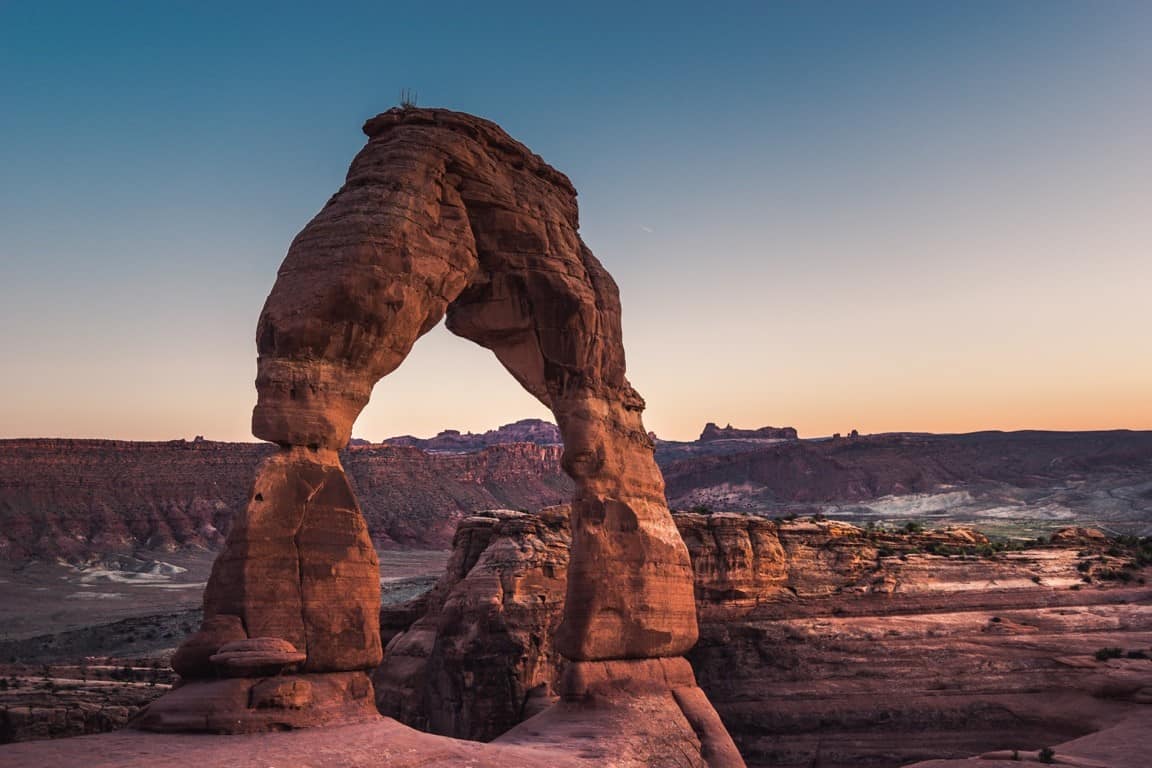 Coming in at over 2,000, Arches National Park boasts the highest density of natural stone arches in the world, the most well-known of which is the Delicate Arch. Although driving is a viable option, this is best experienced through traveling on foot. Another popular sight is the Double Arch, which in reality is two big arches joined together — a perfect metaphor for an elopement. This national park is also renowned for its spectacular sunrises and sunsets.
Glacier Bay National Park & Preserve, Alaska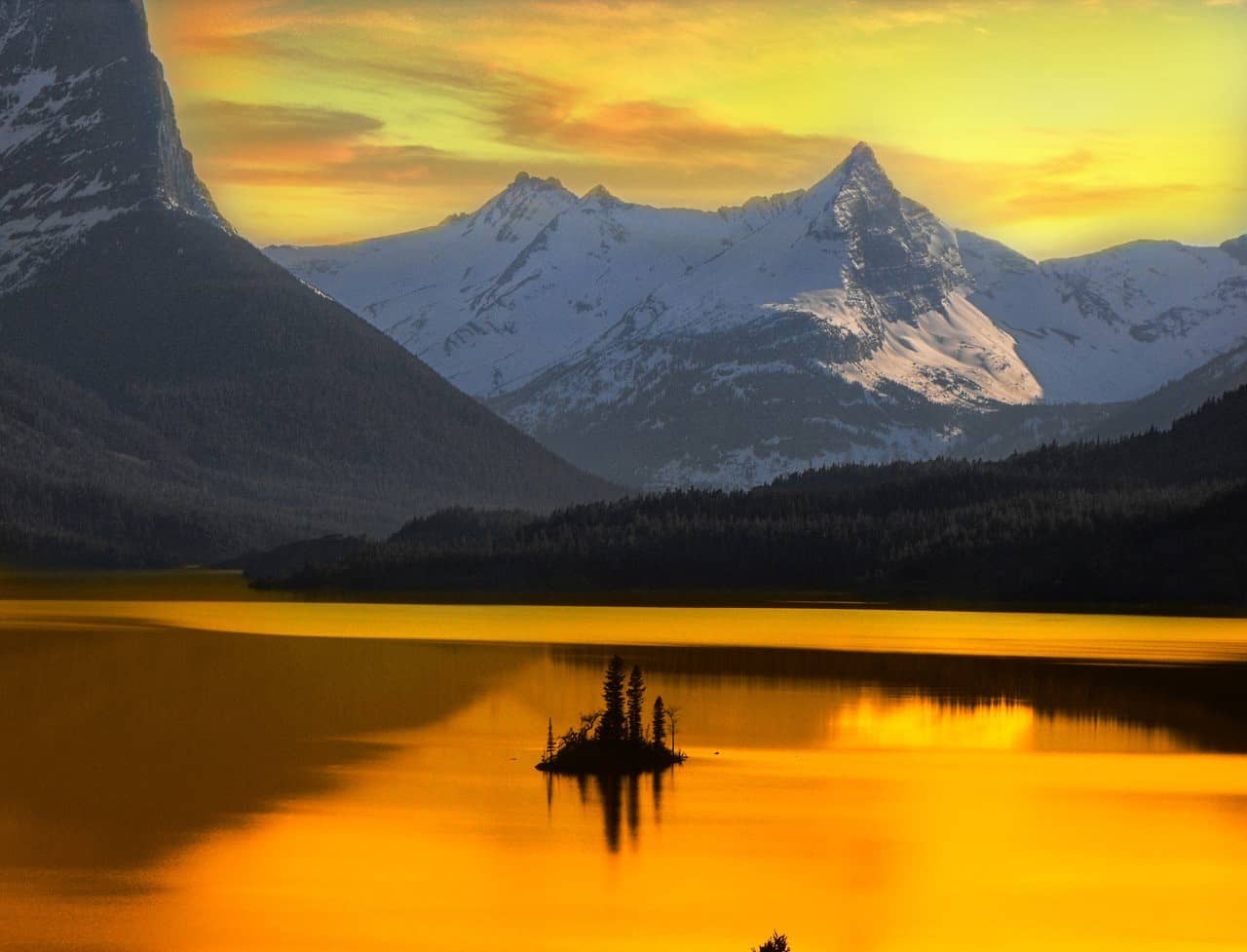 You and your partner can board an Alaskan cruise to explore the glaciers, mountains, lakes, rivers, fjords, and coastline that this national park has to offer. Alternatively, you can rent or bring your own kayak and avail of a guided tour. This tour will also introduce you to the diverse flora and fauna in the ecosystem, including humpback whales, harbor seals, and mountain goats.
Haleakalā National Park, Hawaii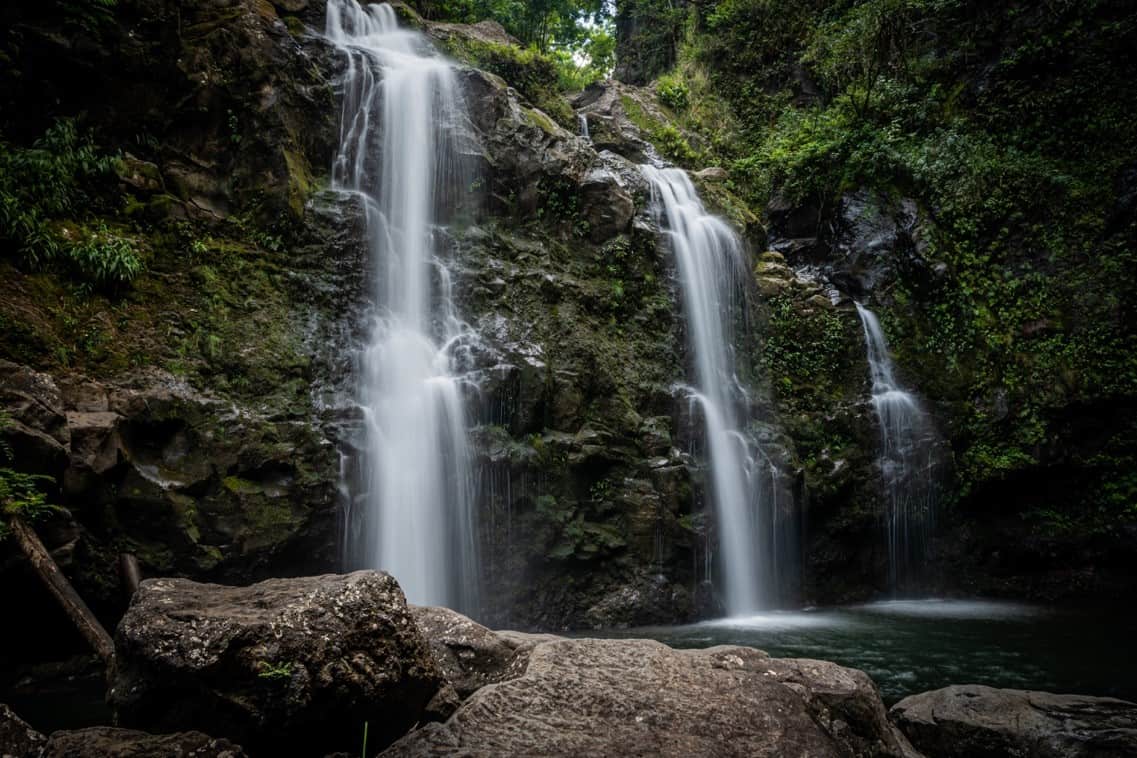 The Haleakalā National Park is an excellent display of Hawaiian culture, history, and beauty. With waterfalls and natural pools situated along the coastline, this is an ideal spot not only for an elopement but also for your honeymoon or post-ceremony celebrations. Hiking is also possible on trails along the tropical topography of Kīpahulu. For the full experience, you can also camp or avail of a cabin.
Olympic National Park, Washington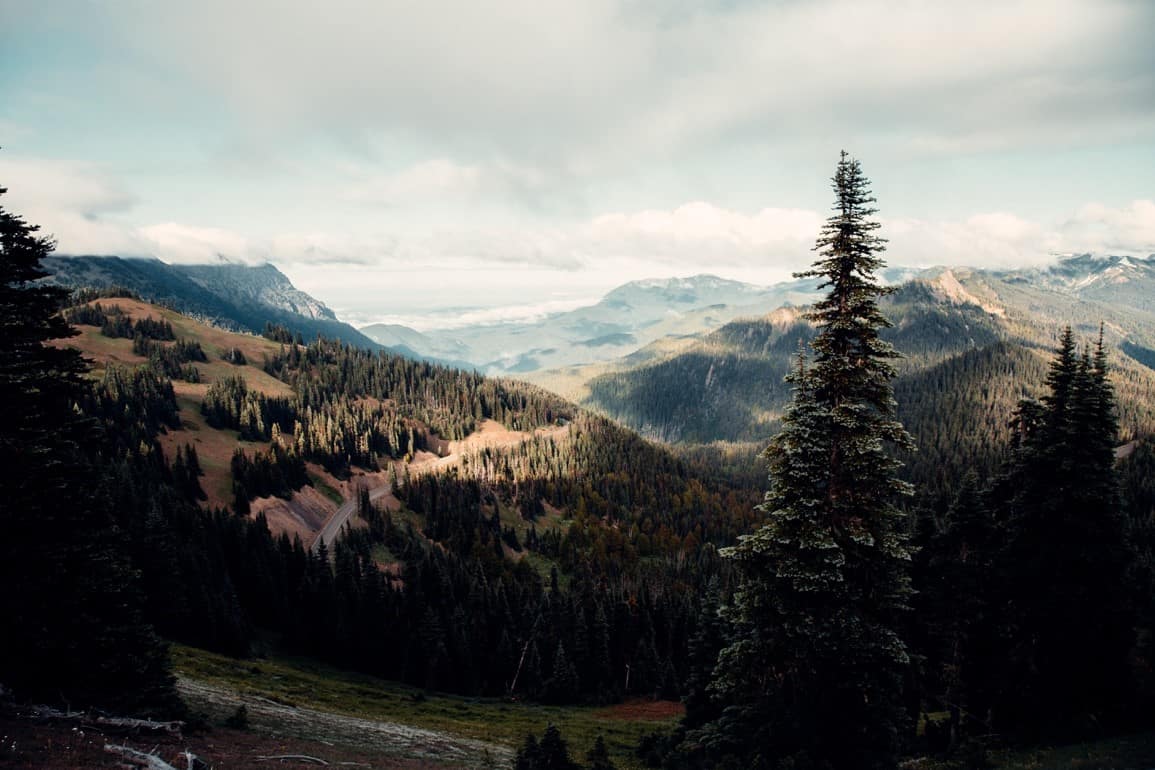 The Olympic National Park contains snowy mountaintops, coastlines, and rainforests — spanning over 922,000 acres, it is one of the most diverse national parks in terms of geography. Corollary to this, there is a myriad of experiences that are a must-try for any couple. For example, you and your partner may paddle on Lake Crescent or reserve a spot in the Adirondack chairs and watch the sunset.
For a complete list of all the national parks in the country and the accompanying permits you may need to secure for a wedding ceremony, access the National Park Service website. Likewise, the I Heart Parks guide from the National Park Foundation provides more information on which national parks are fit for wedding ceremonies.
4. Elope in a Foreign Country
One of the major benefits of elopement is that there can be little to no guests at the ceremony. This gives you more freedom and more budget to indulge in your and your partner's wishes. Eloping in a different country is a great opportunity to check off two items on your bucket list: travel abroad and marry the one you love.
Here are some of the most popular countries for an elopement:
Canada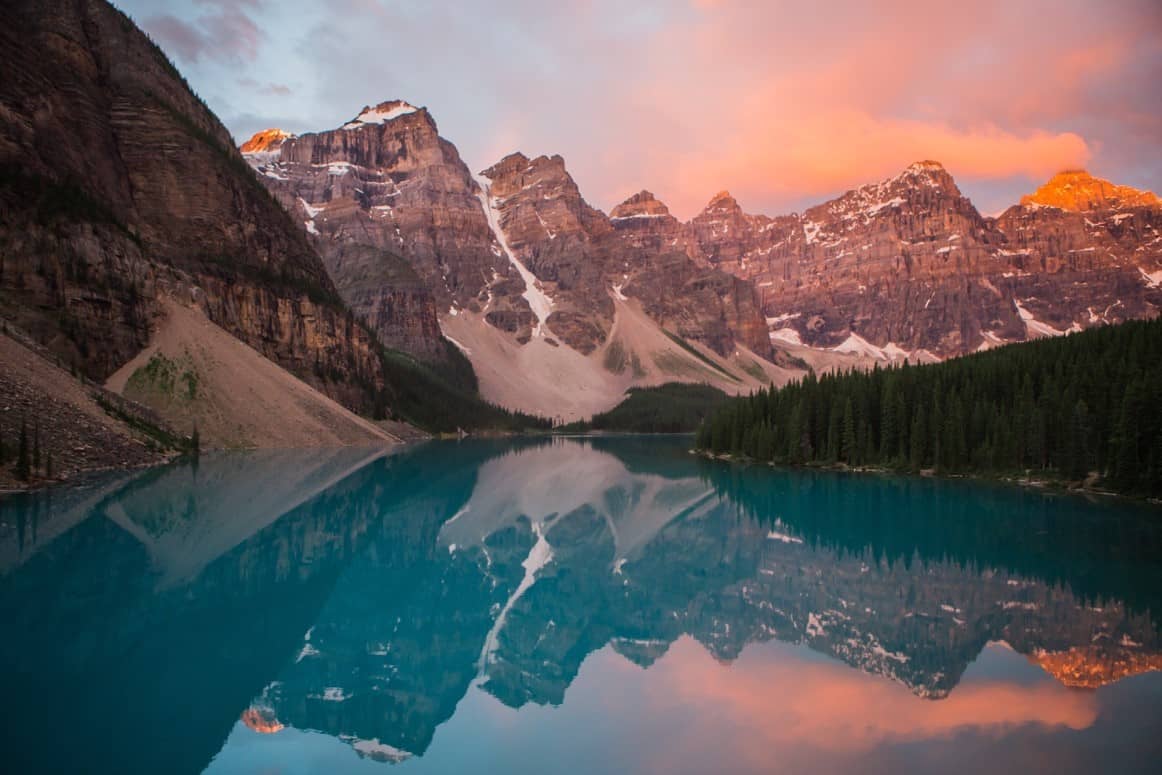 Canada's proximity to the States is already a benefit. It also offers a multitude of beaches, rainforests, and national parks that are perfect for any elopement. Some popular destinations include the Rock Water Secret Cove Resort, the OPUS Vancouver, the Elope Niagara's Little Log Chapel, and the rainforests by Tofino Beach.
France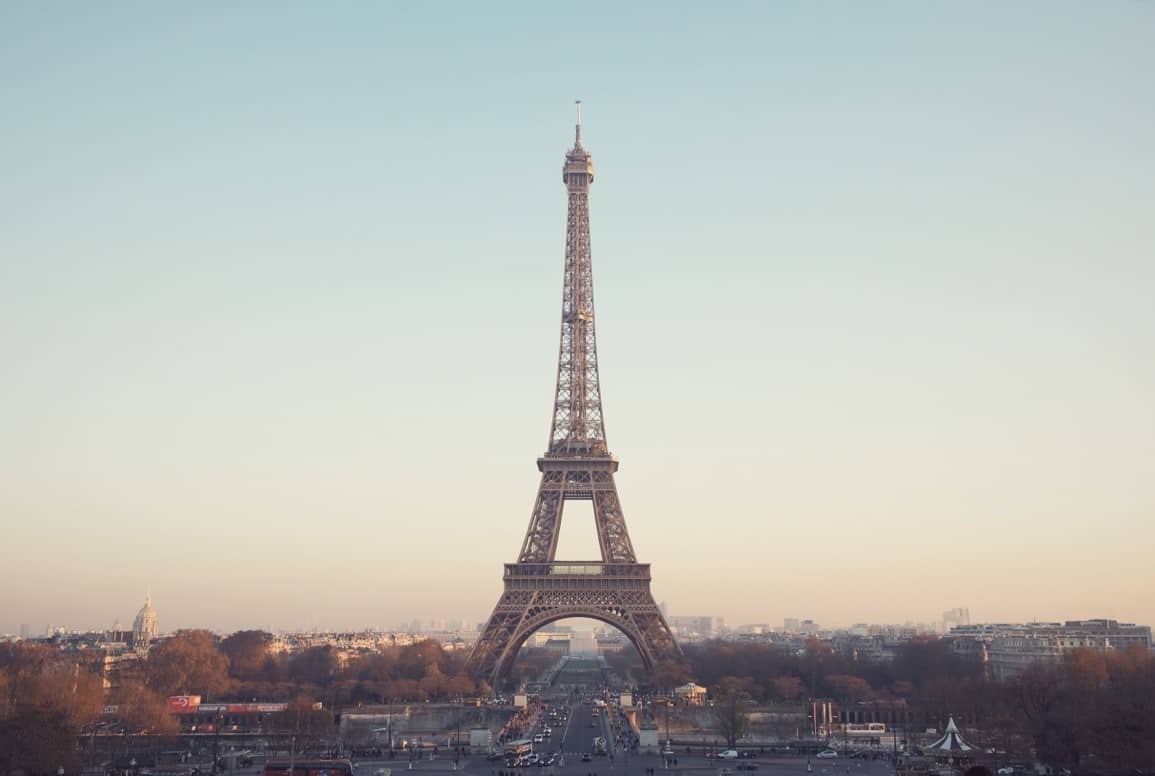 France is home to the world-renowned city of love: Paris. This is in part due to the way Parisians, and French people in general, speak their language. Furthermore, showing physical displays of affection is the norm in the streets of Paris, making it a great destination for couples to comfortably express their love for each other.
France is also home to some of the most popular monuments in the world, such as the Eiffel Tower, the Louvre, and Notre Dame. Additionally, you may also elope at the beaches in Normandy, the peaks and slopes at the Alps, Corsica, Provence, and Auvergne.
Iceland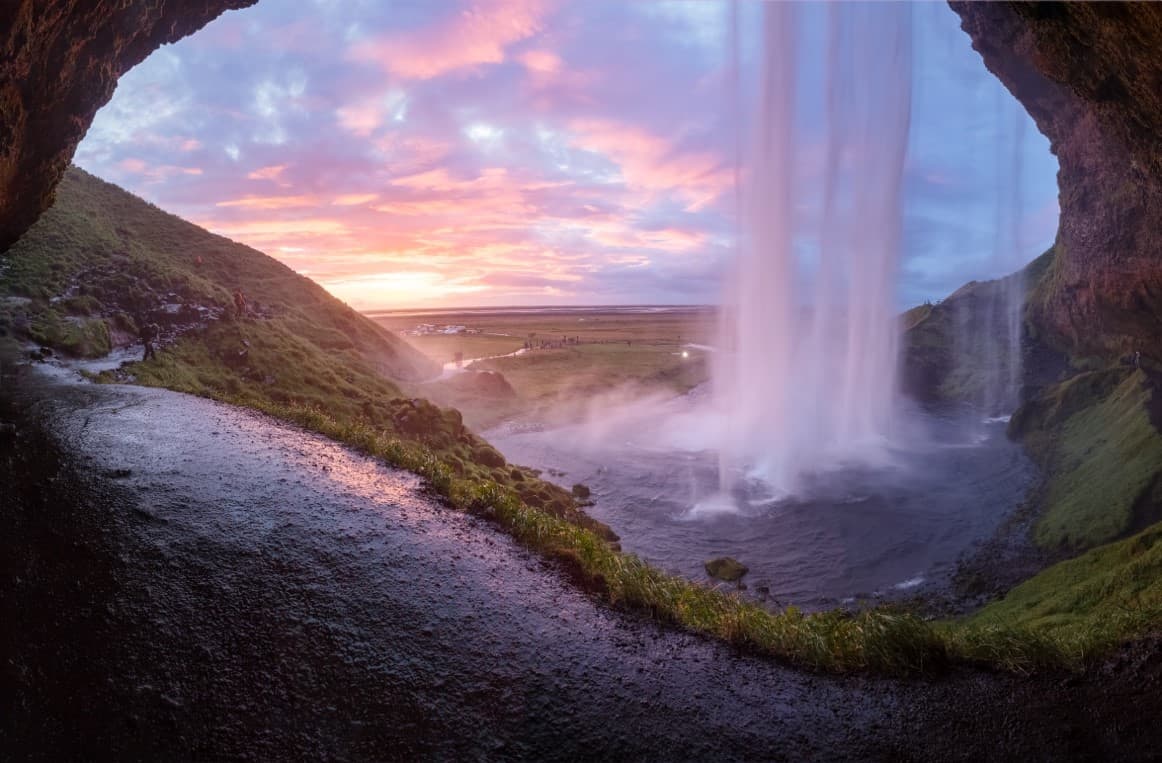 In and of itself, Iceland is a trendy destination for tourists, especially those with an appreciation for its natural beauty. It is rife with waterfalls, beaches, glaciers, volcanoes, and other natural landmarks that will astound you. Some options include the Reynisfjara Black Sand Beach, the Westfjords, the Skogafoss Waterfall, the Black Sand Beach Cliffs, and the Godafoss Waterfall.
Ireland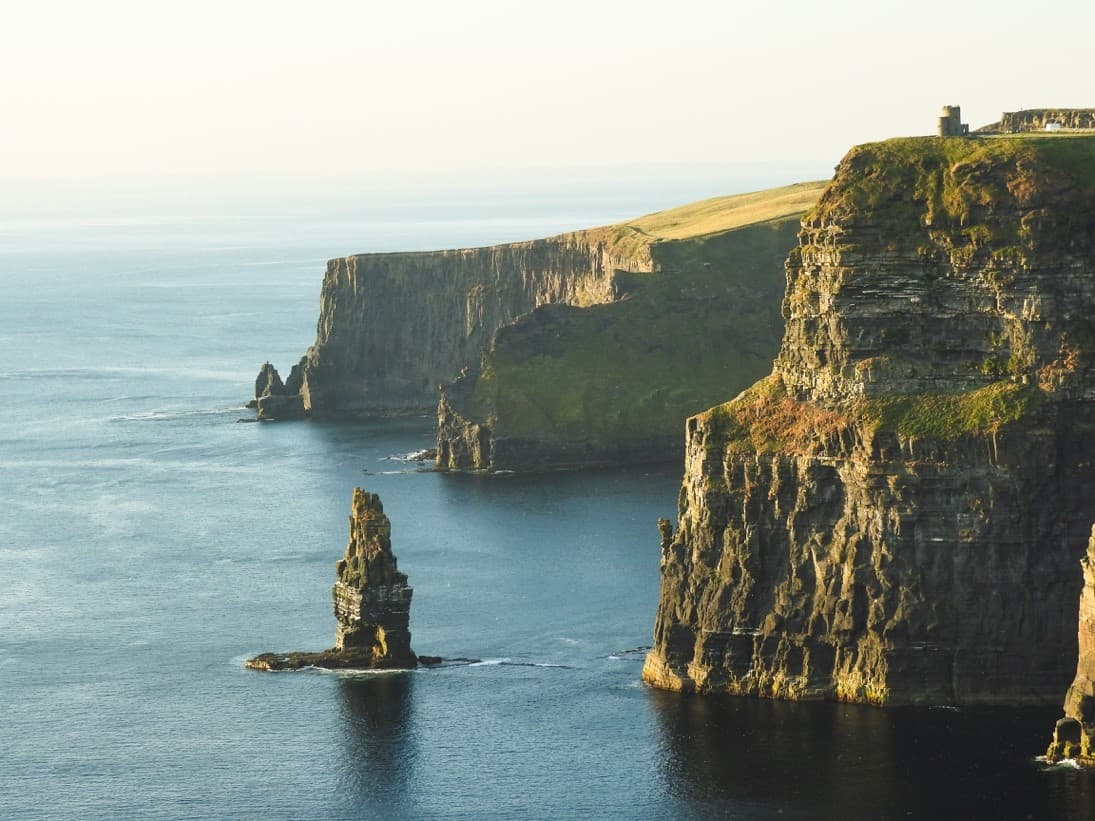 Similar to Iceland, Ireland has some unique landmarks that can be the perfect backdrop for an intimate elopement. Additionally, the historical significance of these landmarks can make your ceremony feel all the more momentous. These landmarks include the multitude of castles in the country, such as the Newtown Castle and the Ballycarbery Castle, and other scenic locations such as the cliffs of Moher and the Blasket Island Heritage Centre.
Italy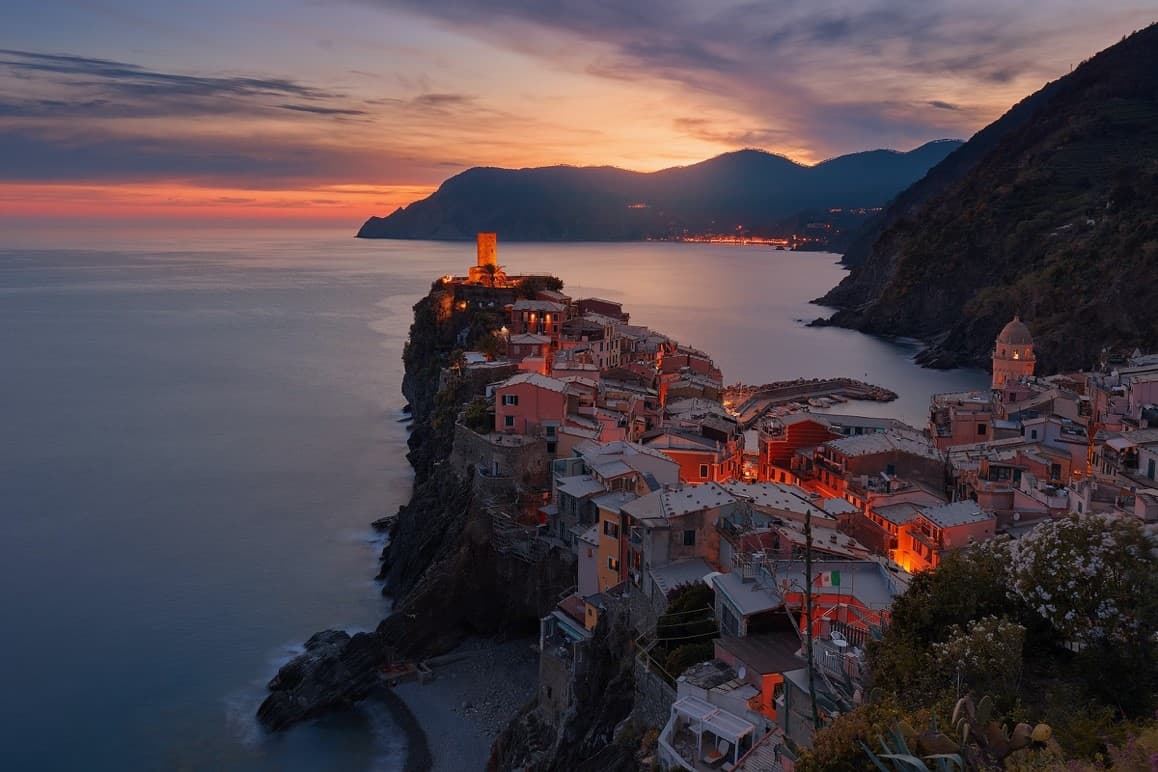 Italy has a reputation for being one of the most romantic places in the world. Its rich history and culture of art have given birth to beautiful architecture, literature, and music that will embellish your elopement. Some popular destinations in Italy include the churches in Rome, Tuscany, Lake Como, Apulia, and the palazzos in Venice.
Maldives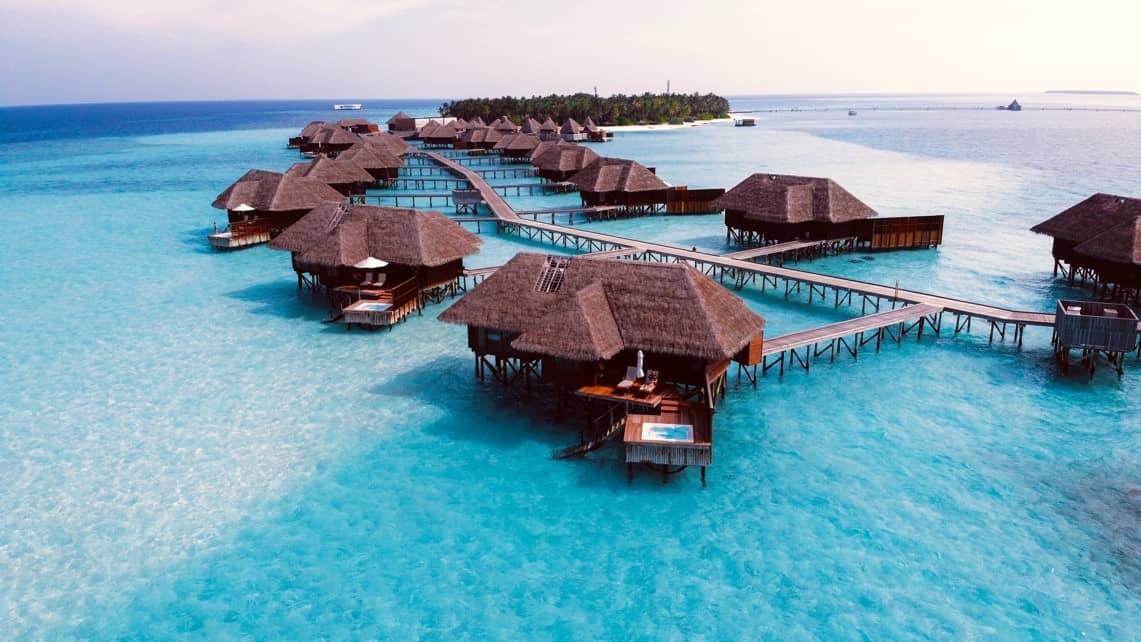 Located in South Asia, Maldives is renowned for its resorts, white sand beaches, and crystal clear turquoise blue water. This is also perfect for private beach elopements. As such, the activities available here are more aquatic: scuba-diving, swimming, and relaxing on the beach. If budget is not necessarily a problem, booking a stay in one of the upscale island resorts will guarantee days full of relaxation and pampering.
Nepal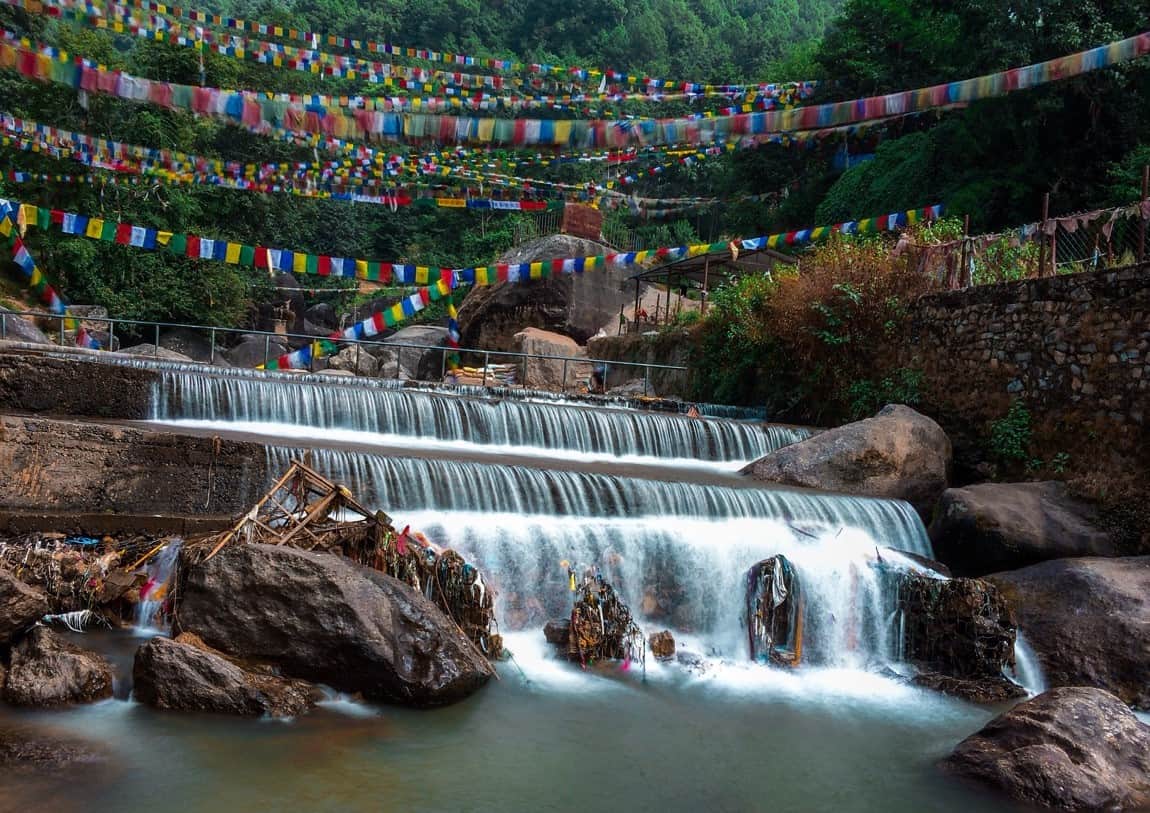 With the Himalayan mountains, Nepal is an ideal elopement destination for adventurous couples; climbing Mount Everest is an activity for the fittest and most daring of couples. The rice terraces also make for an astonishing view of lush greenery. Additionally, Nepal's history shines through in the architecture of its medieval cities, shrines, temples, and palaces. Like Thailand, Nepal is also one of the more affordable countries to elope at.
New Zealand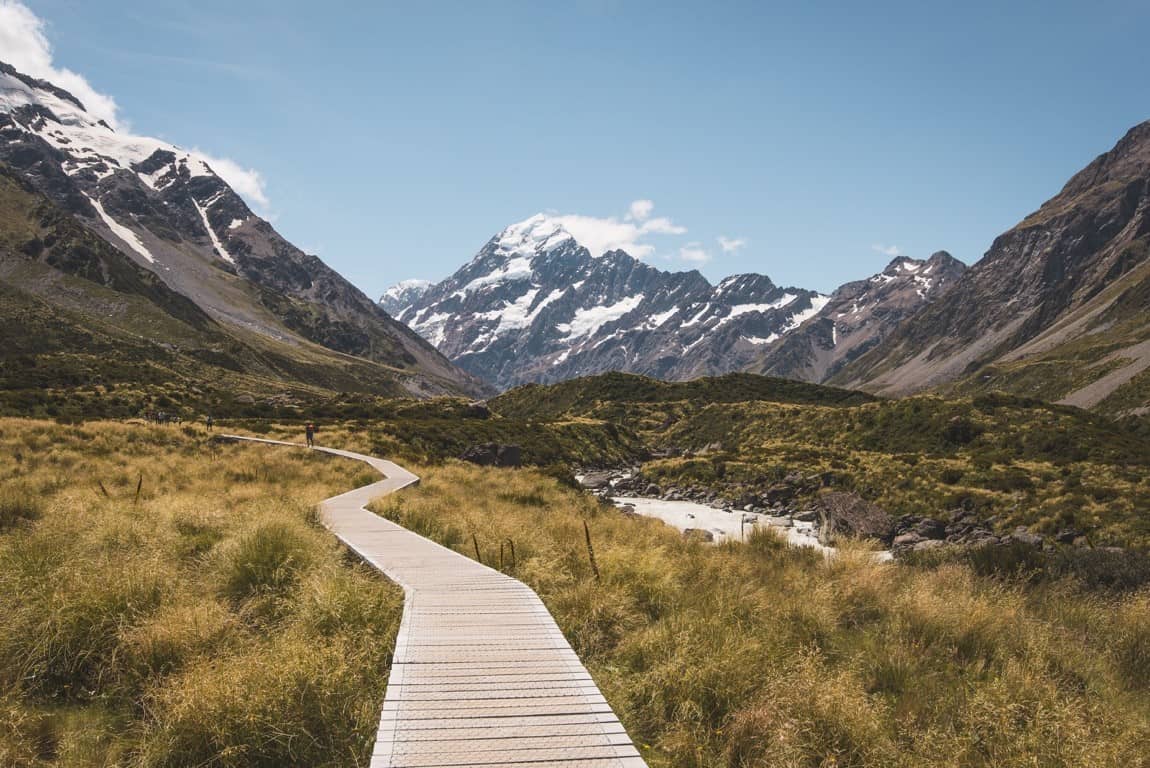 New Zealand's landscape is a sight to behold with its mountains, forests, beaches, and fjords. These are quintessential locations for your elopement, providing a breathtaking backdrop to your special day. Due to this diversity, there are a lot of possible activities for you and your partner: simply relaxing by the ocean, watching penguins, and riding a helicopter over glaciers, to name a few.
Thailand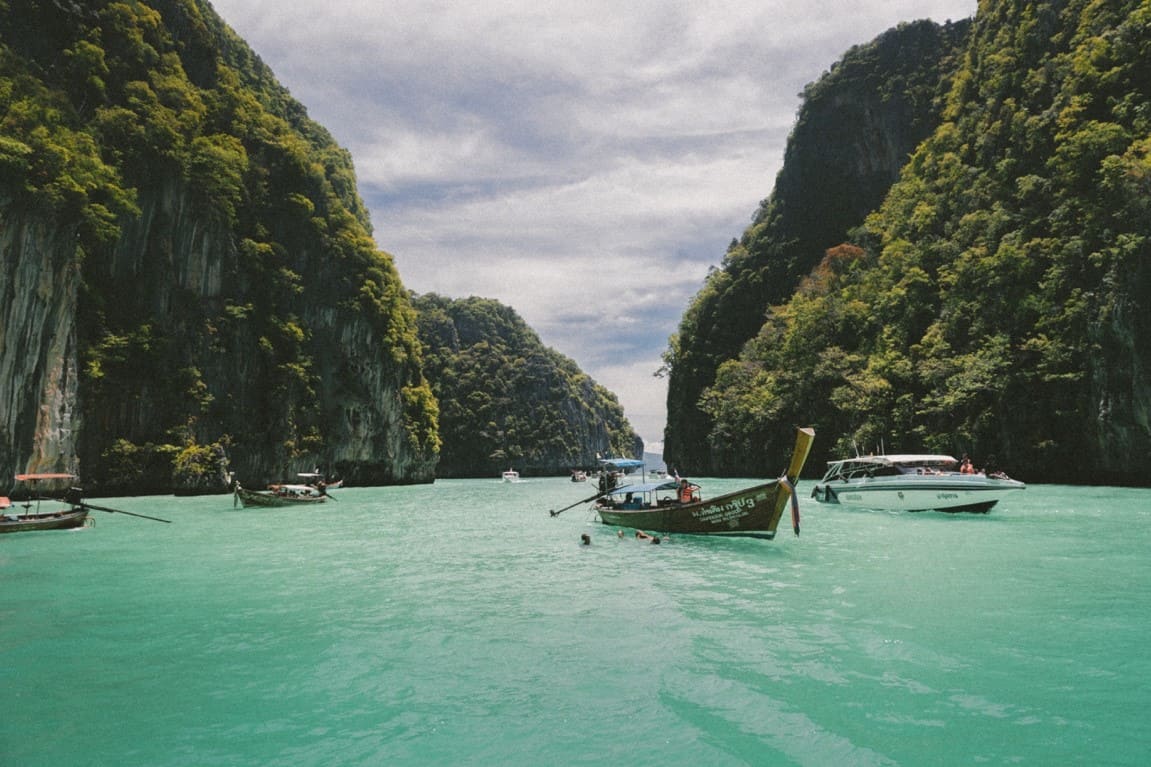 Thailand is known for its clear seas and white sand beaches, making it a perfect fit for a private beach elopement. The diversity of the landscape entails a wide array of activities to do after the ceremony, such as island hopping, hiking through jungles, tasting Thai street food, and visiting animal sanctuaries. It is also one of the more affordable countries to elope at.
5. All-Day-Long Elopements
Another great wedding elopement ideas is an all-day-long elopement. Your special day does not have to be limited to the exchanging of vows and rings; it can go for the whole 24 hours. Depending on where you choose to hold your elopement, you may avail of the services available in that place.
For example, if you and your partner choose to elope at Glacier Bay National Park & Preserve in Alaska, board an Alaskan cruise, and go on a trip. Learn more about the plants and wildlife that thrive in that environment. Explore through pre-paved trails and make some new friends along the way.
If your elopement destination is France, maybe buy some tickets to watch a performance of the Orchestre de Paris or the Paris Opera Ballet. Another option is to book a walking tour around the city where your elopement will be held.
6. Airbnb Elopement
Holding your elopement in an Airbnb or any rental property can give a homey and comfortable atmosphere to your ceremony. Likewise, you have more freedom in choosing your wedding vendors. An added benefit is that after the ceremony, you have your own space to sleep, relax, and do whatever you and your partner desire.
This is a great option for those with a limited budget and/or who do not want a destination elopement. With a kitchen available, you and your partner can cook and bake your own food and mix your own drinks.
Some rental properties include their own garden, yard, or pool, which can be perfect for the ceremony and for picture-taking. Likewise, you can put up some decoration and installation to further personalize the space.
One thing to keep in mind, however, is that not all Airbnbs allow weddings (or any event, for that matter) and decor on the property. It is best to check in with the host beforehand and make sure that they are informed of your plans.
7. Hot Air Balloon Elopement
A unique way to elope is to do it in a hot air balloon — taking "a match made in heaven" in its literal form. The pilot is licensed to officiate the elopement. It can be a private ceremony with only you, your partner, the officiant, and a witness. Sometimes, up to 10 guests are allowed in the balloon as well.
Companies differ in the packages they offer to couples looking to elope in a hot air balloon. Some may include complete accommodation, a full breakfast and dinner, a small wedding cake, and some celebratory champagne.
8. Helicopter Elopement
Similar to the hot air balloon elopement, a helicopter elopement is a unique and memorable way to have your special day. In a helicopter elopement, you will typically be brought to a private location, which depends on the weather on that particular day.
Depending on which company you work with, their helicopter elopement package may include an in-house photographer and up to four guests. In most cases, the pilot and the photographer will also serve as the witness. Keep in mind that they will probably have weight restrictions to ensure the safety of the flight.
9. Pop-Up Elopement
Another awesome wedding elopement idea is a pop-up wedding. Pop-up weddings and elopements are usually prearranged ceremonies by a certain company. They do all the planning: location, logistics, vendors, and others. They handle the decoration, the theme, and everything else that would be included in intimate ceremonies, such as music, photography, the officiant, and flowers.
All the couple has to do is literally show up in their attire. This is both budget-friendly and hassle-free, as all the workload of planning and executing an elopement will be handled by a dedicated company.
Tips for the Perfect Elopement
Plan Ahead
As soon as you and your partner have decided to elope, it is best to start planning the special day. Decide the time and place, brainstorm activities that you would want to do. This is so that any accommodation and service that needs to be booked can be booked immediately.
Get a Marriage License
Some states require that you apply for a marriage license a few days before the ceremony. Depending on where you live, the rules may vary. Look into the legislation of where you plan on having your elopement and comply.
Timing is Important
The day you plan on eloping will largely influence where you can do it. Weather conditions have to be optimal for helicopter and hot air balloon elopements. National parks have peak seasons, off-seasons, and months where they provide limited or no service at all. The climate will also determine the availability of certain locations.
Maintain a Balance
You and your partner must be equal in that decisions must be made together and that no one is domineering the other. This is a special day for both of you, after all. Having conflicting opinions is unavoidable and normal, and as a couple, you must find a compromise so that both of you are content and happy with how the elopement will turn out.
This applies to every aspect of the elopement, such as when and where it will be held, what kind of elopement it will be, who will be invited, if any, and so on.
Treat Yourself
As it is your special day, you have the freedom to splurge on your desires. Eat a lot of food, visit a lot of places, watch shows, go to destinations you would not usually go to. This will only make your memorable day even more memorable and would mark a happy start to a new point in your life.
Set a Budget
Set a budget for your elopement. At first glance, this may seem contradictory to the previous tip; however, this budget can and should account for possible splurges.
A huge benefit that comes with elopements is that it is inherently cheaper to execute than even a small and intimate wedding. This will give you and your partner the liberty to spend on your special day however you wish. With that said, make sure that everything will be within the budget you set.
Write Your Own Wedding Vows
Expressing your heartfelt thoughts and promises to your partner on your elopement will make it even more romantic and unforgettable. More than anything, personally written wedding vows symbolize your commitment to your partner and your relationship.
Invite the People You Love
It is a misconception that for a union to be considered an elopement, only the couple should be present for the ceremony. That is not true; you can invite close friends and even your family to attend your special day.
As it is spontaneous, the people you invite may not be able to physically make it to your elopement. However, you may use Skype, Zoom, FaceTime, and other platforms to include them in the ceremony, even if they are miles away.
Hire an All-Day Photographer
Some companies may include an in-house photographer in their elopement packages. Otherwise, you may hire your own photographer that will document your special day. Especially if you will have a destination elopement or an all-day elopement, skilled photographers can translate the significance of the day into pictures and videos.
Come up with an Elopement Hashtag
A personalized and unique hashtag is useful as a means to have a digital storage of photos and videos from your elopement. The few guests you invite may share their sentiments and personally taken pictures through the hashtag. This can also be utilized as you invite your friends and family.
Send a Marriage Announcement Card
This is to inform your friends and family that you have tied the knot. As elopements are usually low-key, only the people closest to the couple know of their plans to elope. A marriage announcement card will let other people know of the news that you got married.
This can be done through social media platforms, a digital card, or handwritten letters. You may also throw a party for them as a way to announce it.
Get a Small Wedding Cake
Although people typically associate wedding cakes with larger-than-life, multi-tiered cakes with elaborate designs, wedding cakes can also be a simple one-layer chocolate cake. Likewise, there are alternatives available, such as cupcakes, donuts, and even cheese boards.
Final Thoughts
There are many great wedding elopement ideas that can be held in special destinations such as private beaches, national parks, and foreign countries. They can last for a whole day and be jam-packed with activities, be held in an Airbnb in the comfort of a yard or a living room, or be held in unique spaces like a hot air balloon or a helicopter. Regardless, all elopements are special, but what's important is the love and commitment of the people involved.