While planning for your wedding, the ceremony itself is not the only event to organize. You can look into pre-wedding events such as wedding showers and bridal showers and see if you want to include one in your celebrations.
Is wedding shower and bridal shower the same? Although sometimes used interchangeably, there are subtle differences between a wedding shower and a bridal shower. The seven key differences to consider are the guests, couple's attendance, number of guests, host and planner, gifts, activities included, and history of the event.
The key differences between wedding showers and bridal showers are expounded below. The two events' similarities are also discussed, followed by important points to keep in mind as you plan for one or the other.
Wedding Shower vs. Bridal Shower
| | | |
| --- | --- | --- |
| Wedding Shower | Aspect | Bridal Shower |
| Both men and women | Guests | Traditionally exclusive to women |
| Bride and groom | Couple's attendance | Bride only, groom's attendance is optional |
| More guests | Number of guests | Fewer guests |
| Maid of honor and best man | Host and planner | Maid of honor |
| Gifts for the couple | Gifts | Personal gifts for the bride |
| Games are more inclusive | Activities | Games are focused on the bride |
| A modern take on the bridal shower | History | Originated in the 16th to 17th century; rooted in the dowry system of marriage |
1. Guests
Custom states that bridal showers are only to be attended by women. The guest list for a typical bridal shower includes the bride's closest friends and relatives.
Meanwhile, a wedding shower is a co-ed event. The bride and groom can invite their friends and relatives regardless of their sex and gender.
2. Couple's Attendance
From the name of the event itself, bridal showers are held for the bride-to-be with her closest friends and relatives. The groom generally does not attend this shower, nor is he required to do so. However, he can make an appearance in a video for a sweet message to the bride-to-be or one of the games.
In contrast, both the bride and groom must be present at the wedding shower; the event is held for both of them, not for one or the other.
3. Number of guests
Because of the difference in the kind of guests who can be invited, it follows that bridal showers will have fewer guests than wedding showers. Bridal showers can be as intimate as only having five guests plus the bride; wedding showers typically have twice that number. However, it is worth mentioning that both parties can have a guest list of up to 50 people.
4. Host and Planner
Planning the bridal shower and other wedding-related events fall under the responsibilities of a maid of honor. She is usually in charge of overseeing the entire process from start to finish. She may ask for help from the bridesmaids and even the bride's closest friends or relatives. However, on the day of the shower, the maid of honor typically takes the role of the host.
As a wedding shower is, generally speaking, a co-ed bridal shower, the best man and maid of honor joins forces to plan the event. They divide the pertinent tasks among themselves and, if available, a team of helpers.
5. Gifts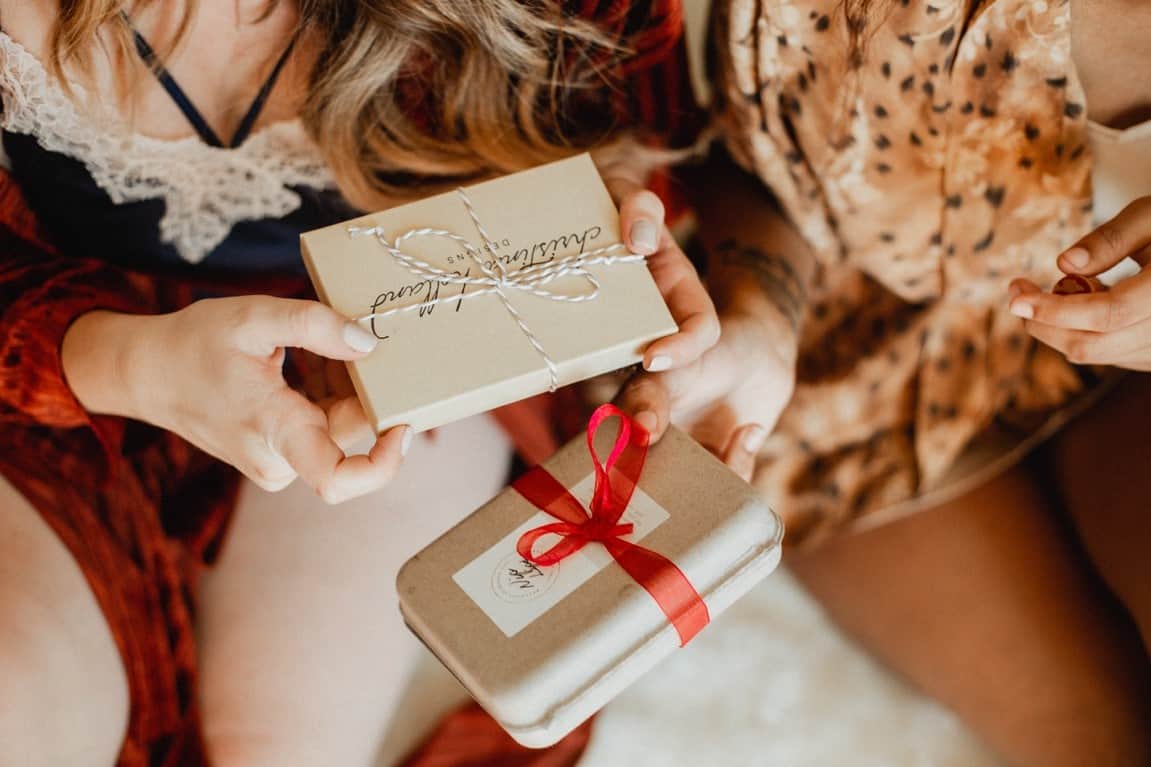 The type of gifts to be given changes depending on the event. During a bridal shower, it is common for the bride to receive items she can personally use. This includes beauty products, skincare products, perfume, lingerie, and heirlooms.
In contrast, gifts received by the couple during a wedding shower are suited for both of them, such as matching items. Practical gifts will also be highly appreciated, such as houseware, decor, and so on; these are particularly great choices for a gift if the couple will move in together immediately after the wedding.
6. Activities
While their entire itineraries bear several similarities, the type of activities incorporated into each event slightly differs. On one hand, bridal shower games focus more on the bride. Some examples of such games are How Well Does the Bride Know the Groom? and making wedding dresses out of toilet paper.
On the other hand, wedding shower games are more inclusive. The bride and groom can each form a team and compete against one another in various games. Some engaging games to play in a wedding shower include He Said She Said, the Wedding Shoe Game, and Bride and Groom Trivia.
7. History
The first instances of a bridal shower were noted in the 16th to 17th centuries. Dowry is a payment given from one family to another before marriage is agreed upon. Some brides, due to their socioeconomic circumstances, were not able to pay the dowry for their groom's family. As a result, the bride's friends would organize a party and bring gifts for her; these gifts will help pay for the dowry. Forms of dowry can still be seen in various wedding traditions, such as Egyptian and Cambodian.
Over time, even though some cultures moved away from the tradition of paying dowry, the concept of a bridal shower stuck. Wedding showers are a modern innovation and emerged when people started inviting men to such parties.
Similarities Between the Two Types of Showers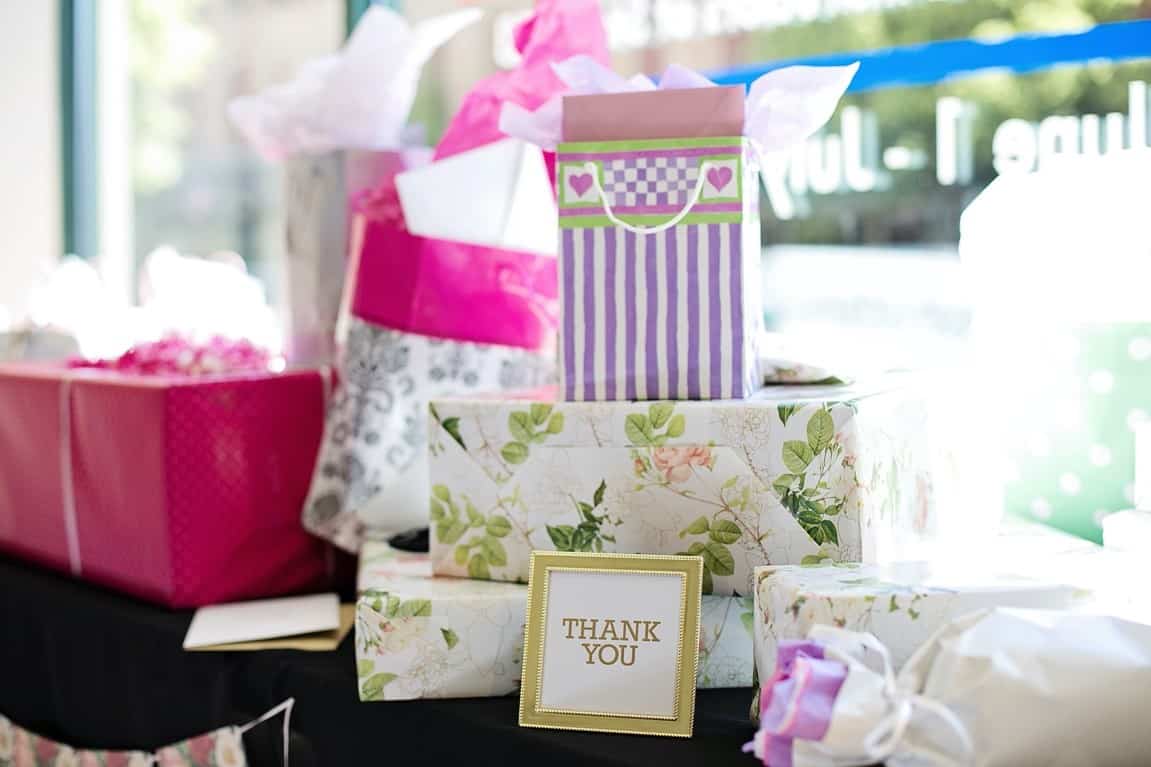 Purpose
At their core, both the bridal shower and the wedding shower are held in celebration of the couple. The showers are also a way to help them prepare for married life, not only in the form of practical gifts but also in the show of support. The guests invited to these showers are usually the couple's closest friends and relatives; they will be their support system as they enter a new chapter in their life.
The Couple's Involvement
In planning a bridal or wedding shower, the couple themselves are free to decide how involved they want to be in the process. Some may want to lead everyone, while some may simply relay their preferences and ask to be surprised. Ultimately, they are not obligated to partake in any of the behind-the-scenes aspects of the showers.
Schedule
Both events are held around four to eight weeks before the wedding ceremony. Moreover, both the wedding shower and bridal shower are usually held between lunch and dinner; they last anywhere between two to four hours. This length is ideal because, on one hand, anything shorter than that might feel too rushed and abrupt; on the other hand, anything longer might make your guests bored and impatient.
Itinerary
Generally speaking, the itinerary of a wedding shower and a bridal shower consists of the following:
Time for arrival
Guests mingle and socialize
Games are played
Food and dessert is served
The bride or the couple opens the gifts
Toasts for the bride or the couple
Distribution of party favors
Guests leave
Those who stayed start cleaning up
Your itinerary does not have to be in this exact order; you may even add or remove an activity if you prefer. Some couples like to incorporate photo opportunities into the itinerary, as well as playing multiple games at different points of the event.
Some showers are also activity- or entertainment-oriented. You can organize a spa day, an arts and crafts lesson, a group trip, or a class on cocktail-making. The options are endless.
Location
Bridal showers and wedding showers can be held anywhere. The maid of honor and best man can host a shower in their backyard, or they can rent an event space or restaurant for a few hours. Other options include a banquet hall, gallery, park, and so on. Ultimately, the location will vary on several factors, including budget, theme, itinerary, and number of guests.
Important Points to Keep in Mind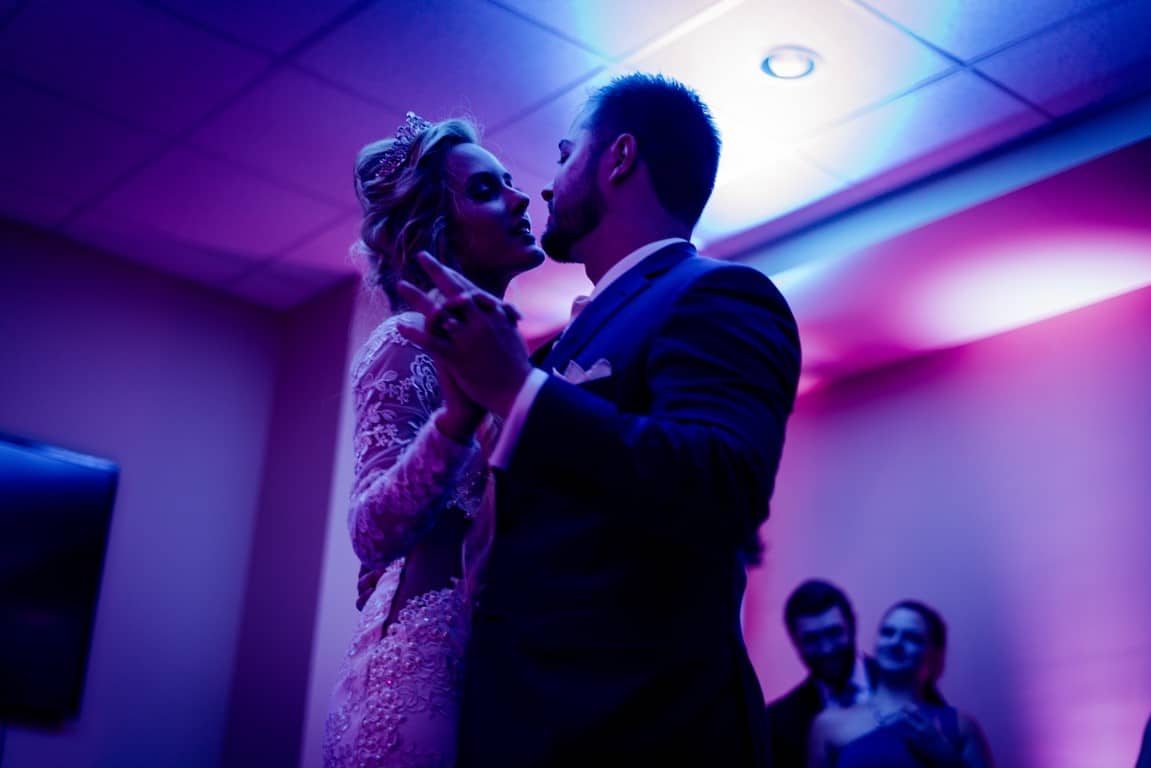 The Couple Must Be in Control
As these events are about them and held for them, the couple must have the final decision on the showers. They may prefer a small and intimate shower or a large and lively one; they may ask to plan it themselves, ask for others' help, or completely leave it up to them. Some couples may even opt not to have a wedding or bridal shower for personal, practical, or financial reasons. The planners must respect the couple's preferences and judgment.
Prepare a Wedding Gift Registry
A wedding gift registry contains everything the bride or the couple would like to receive. You can create one via Amazon, other online e-commerce platforms, or in-store. The system automatically removes items from the registry once they are already bought. This prevents any duplication of gifts. Furthermore, it can make the process of buying a gift easier because it removes the pressure and anxiety of getting a "bad" or "wrong" gift.
You can also create a section for group gifts. The item itself may be slightly more expensive than others in the registry, but multiple people can chip in and get it for you as a group gift.
With that said, be mindful of the gifts you list on your registry. It is impolite to include gifts that are too costly. You must be mindful of your guests' budgets and capabilities when creating your wedding gift registry.
Though uncommon, you can also solely ask for money or gift cards. You can then use this to cover some of the costs of the wedding or add to your savings. This is also a viable option if you have not chosen your desired gifts yet.
Showers for Same-Sex Couples
As stated above, bridal showers have traditionally been associated with women. Same-sex couples or people who identify under the nonbinary spectrum may not be comfortable with a bridal shower. In that case, they can opt for a more inclusive wedding shower.
Is Holding Both Showers Okay?
In theory, holding both a bridal shower and a wedding shower is okay. Ultimately, the decision to host both events is down to the couple. However, most choose to only go with one or the other.
Holding both showers may put a financial and mental strain on the couple and the bridal party who will plan, execute, and spend for these events. Logistically, it may also not be the best decision; wedding and bridal showers have similar itineraries, so guests might feel like they are attending the same event twice.
Final Thoughts
So, is a wedding shower the same as a bridal shower? Bridal showers and wedding showers are types of pre-wedding events designed to help the couple prepare for married life. More than the gifts they will receive on that day, they will also be reminded that they have people who are there to support, cheer on, and love them. Knowing the differences between the two can help you determine which one fits you and your partner.